Here's a deal that has nothing to do with travel… or does it? Most of you aren't traveling now, but we can always travel through food! And we love helping you save on food as much as we love helping you save on travel, so here's free food with our referral codes for the 3 food delivery apps in Canada, and for 2 meal kit delivery services as well.
Food is actually one of the best ways to travel year-round, isn't it? By ordering your favorite international food at home.
Since we've paused sharing flight deals on social media and in our newsletter for the time being (at your request, we have restarted publishing them on the website though), this is another type of deal that you can use now!!!
In short, it's free food for you. And as we know too well here at Flytrippers, the coronavirus has been brutal for many industries, like restaurants too. So ordering takeout instead of making your own meal is a way to support them, especially for those of us who are back into lockdown.
3 links for free food (delivery apps)
Here are promo codes if you are new to any of the 3 food delivery apps in Canada. Don't miss our upcoming post with the differences in delivery/service fees for all 3.
DoorDash

Link for $45 off on DoorDash
($15 on 3 orders of over $25)
SkipTheDishes

Uber Eats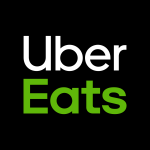 Link for $10 off on Uber Eats if you manually enter our code: eats-deboraht1250ue
(on an order of over $20)
3 links for free food (meal kits)
If you would like to try the convenience of meal kit delivery, I've personally tried the 2 first Canadian options below and have found decent amounts of internationally-inspired choices (the 3rd is not available to me in Québec).
Goodfood


Cook It


Chef's Plate

Link for 50% off your first 2 boxes on Chefs Plate
3 tips to maximize your restaurant purchases
Here are a few quick tips, but just keep in mind what's most important: credit card signup bonuses are the key to earning a lot of free travel—it's really infinitely faster with those.
Best credit card offers - December 2020
But our 3 tips related to food apps (and restaurants in general) are:
using a card with a category bonus
using the gift card trick if you don't have one
using the shopping portal for Uber Eats
Category bonuses
It's a good practice to maximize each purchase by using the right card for each type of purchase.
For example, my American Express Cobalt Card earns 5 Amex Membership Rewards Select points per dollar on food and groceries, which is an amazing earn rate that gives me a minimum of 5% back guaranteed as an easy-to-use simple fixed-value travel credit.
That is what we call a "category bonus" or a "category multiplier". Many cards offer increased earn rates for restaurants and dining, so be sure to use one of those when ordering (food delivery apps usually are included in the restaurants/dining category bonuses).
While the Cobalt Card is not for everyone due to the welcome bonus being structured in a way that requires more spending to maximize, the Marriott Bonvoy American Express Card is one that all travelers should have. It currently offers a limited-time rate of 5 points per dollar on restaurants, which is also excellent.
(But by the way, that's still less than with the Cobalt Card: if you want to maximize the value you get from the points you earn with the Cobalt, instead of using them as fixed-value points, you can even transfer those points to Marriott: the card actually earns 6 Marriott points per dollar on food!)
The more cards you have, the more likely you are to have some with varied category bonuses (and the more welcome bonuses you'll have earned and the better your credit score will be—as long as you always pay them in full on time and avoid rookie mistakes like closing old cards of course).
Gift card trick
Here's another pro tip: if you don't have a card with restaurants/dining as a bonus category, you might have one of the best credit cards for groceries in Canada or another that has groceries as a bonus category (many cards have a better earn rate for groceries than for restaurants).
Best credit cards for grocery spending
In those cases, simply buy a gift card at your grocery store. You'll find Uber gift cards and DoorDash gift cards (among dozens of other retailers), and therefore indirectly get the increased earn rate on your Uber Eats or DoorDash purchases on the apps, instead of just the base earn rate.
That can be a difference of 100% in terms of rewards earned, with just that simple gift card trick.
Online shopping portal
Finally, this only applies to orders on one app, but Uber Eats is available on the Aeroplan shopping portal, giving you an extra ≈ 3% bonus that is pretty interesting (2 Aeroplan points per $).
Online shopping portals should be used for anything you buy online; not doing so is like throwing money away. Usually it's just one extra click to at least double your rewards, but with Uber Eats it also comes with the restriction of having to order food on your computer instead of the app. For an extra 3%, I find it's worth it; up to you to decide!
Want to get more deals for Canadian travelers?
Sign up for our free newsletter
Summary
These deals on free food will help you travel through your taste buds this fall.
Have any questions about these food apps? Tell us in the comments below.
Explore awesome destinations: travel inspiration
Learn pro tricks: travel tips
Discover free travel: travel rewards
Featured image: food (photo credit: Jerome Jome)
Advertiser Disclosure: In the interest of transparency, Flytrippers may receive a commission on links featured in this post, at no cost to you. Thank you for using our links to support us for free, we appreciate it! You allow us to keep finding the best travel deals for free and to keep offering interesting content for free. Since we care deeply about our mission to help travelers and our reputation and credibility prevail over everything, we will NEVER recommend a product or service that we do not believe in or that we do not use ourselves, and we will never give any third-party any control whatsoever on our content. For more information on our advertiser disclosure, click here.
Share this post to help us help more people travel more for less: