After previously not going to sub-Saharan Africa even once, in September 2019 I returned for the 2nd time in just over a month. That epic solo trip took me across 7 fascinating countries in the southern part of the huge continent for about a month. An amazing safari, a breathtaking roadtrip in the highest country in the world, a 1,000-kilometer 35-hour train journey, the thrill of swimming at the top of the world's largest waterfalls… there were many incredibly unique experiences.
This is part 1 of my (long overdue) Southern Africa trip report, the overview.
Something to help you dream of your next trip perhaps (while I prepare my posts about my latest trip to get vaccinated in the US—including Saturday's upcoming post about entering Canada by land with no hotel quarantine).
Here's how this will work:
this post is about the background & booking of the trip, the itinerary & logistics, and a teaser about each destination
the next more detailed posts will give you more info about each aspect and each destination if you are interested
We so rarely share content about our own many trips that I'm not even sure how many of you care about details like the logistics, booking, and background… so please feel free to tell me in the comments below how best I can use my expertise to provide value to you in these more inspirational posts!
Southern Africa trip background & booking
So it all started with an incredible flight deal (as many of my trips do).
(I'll give you a spoiler: that's 1 of my top 5 absolute best pro tips to travel more. If you want to explore more of our world, you should definitely subscribe to our free newsletter to download that free cheat sheet as soon as it's ready.)
How good was the deal?
Only C$553 roundtrip for flights from Montreal to Johannesburg, South Africa.
Flytrippers spotted that crazy price in November 2018 (that's what we do, after all). The transatlantic portion was even on Air Canada; that alone is usually more than $550 roundtrip—and in this case, they were the shortest of the 2 segments included! The other segment was on Italian flag-carrier Alitalia.

That is incredibly cheap—it was a rare error fare. The normal price is about C$1,000 roundtrip. And we often spot deals to South Africa, but the deal price is usually closer to C$800.
I had never been to Africa at the time of booking (apart from short visits during long layovers in Addis Ababa and Cairo) so I pulled the trigger right away.
Being fast is the key to saving hundreds of dollars on flights:
I already knew approximately which dates I had available for a solo trip
I had taken the time to consider my interest for this destination in advance
Pretty simple to be prepared, right?
The deal was gone in less than 4 hours, so if I had to do those 2 simple things that can easily be done beforehand, I would've missed out—as most people do. Don't be like them if you want to travel for less. Those are 2 of the 4 tips to be ready to take advantage of a flight deal.
I was also attracted by the fact that the region is one of the best places to maximize the number of free hotel nights I could get with my many Marriott Bonvoy points.
The Marriott Bonvoy American Express Card's welcome bonus is currently at its highest ever at 60,000 points, which is enough for 10 free nights in certain hotels: Marriott category 1 hotels.
Many hotels in Southern Africa are among those. I usually stay in hostels when traveling solo to keep my points for trips with my girlfriend… but category 1 hotels require very few points, so I planned to stay at a few of them in Zambia and South Africa.
Marriott Bonvoy™ American Express® Card

Flytrippers Valuation
of Welcome bonus (net value)

≈ $

Rewards: ≈ $477*

Card fee: $120


minimum income required: $0

spend $1,500 in 3 months

Terms and conditions apply. Flytrippers editorial opinion only. Amex is not responsible for maintaining the content on this site. Please click "Apply Now" to see most up-to-date information.
Marriott Bonvoy™ American Express® Card

Flytrippers Valuation
of Welcome bonus (net value)

≈ $

minimum income
required: $0



Rewards: ≈ $477*
Card fee: $120

spend $1,500 in 3 months

Terms and conditions apply. Flytrippers editorial opinion only. Amex is not responsible for maintaining the content on this site. Please click "Apply Now" to see most up-to-date information.
So I booked the flight deal for almost a year later in September 2019, which was the furthest possible for that deal (deals are more often for months away than for the last-minute).
I paid for the trip with my Platinum Card from American Express to get travel insurance coverage and earn 2 Amex MR points per dollar on the purchase (in addition to the separate rewards earned from the airlines directly, of course). I have that premium card to get unlimited worldwide airport lounge access, but there are better options for those who don't travel as much as my 12 international trips in 2019.
One last tip… to be clear, I had no intention of visiting the country of South Africa itself: my girlfriend wants to go there for safaris, so I'll go back with her.
But getting such a good deal on long-distance flights is the best pro tip to keep in mind to save money on flights; once you're there, the short-distance flights are pretty cheap most of the time.
(That's also why I bought a deal to Singapore to visit other countries in Southeast Asia and why I almost always buy the cheapest flight to Europe, regardless of where I want to go on the continent.)
Southern Africa trip itinerary & logistics
As you might know, I'm on a quest to visit every country in the world, so I devised an itinerary to visit as many as I could in Southern Africa.
Obviously, I wish I could spend weeks in every country. But with my limited time, I personally really love the variety and prefer to visit more for a shorter period… and get a glimpse of even more different cultures and know where I want to return for longer trips.
I compensate for the shorter stays by being pretty extreme about authentically experiencing life as a local as much as I can everywhere I go.
So I was able to squeeze in 7 countries in this part of the world (well… 8)… and 1 on the way there (well… 2).
Here is the full map of my itinerary: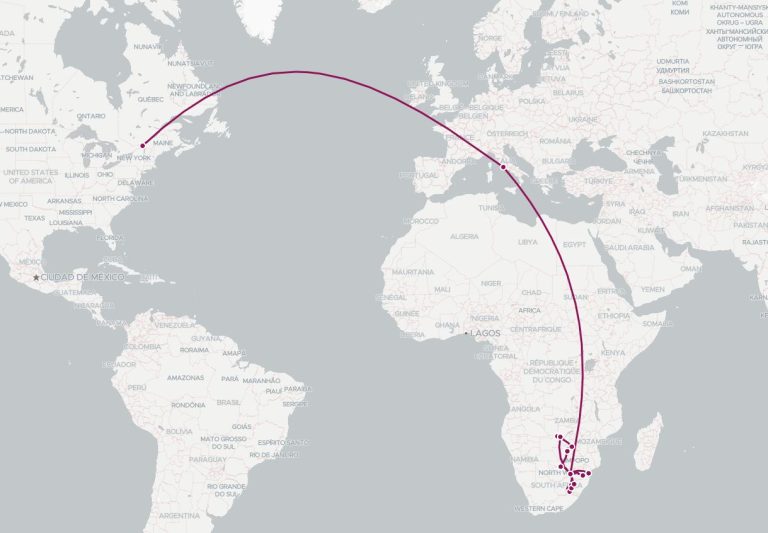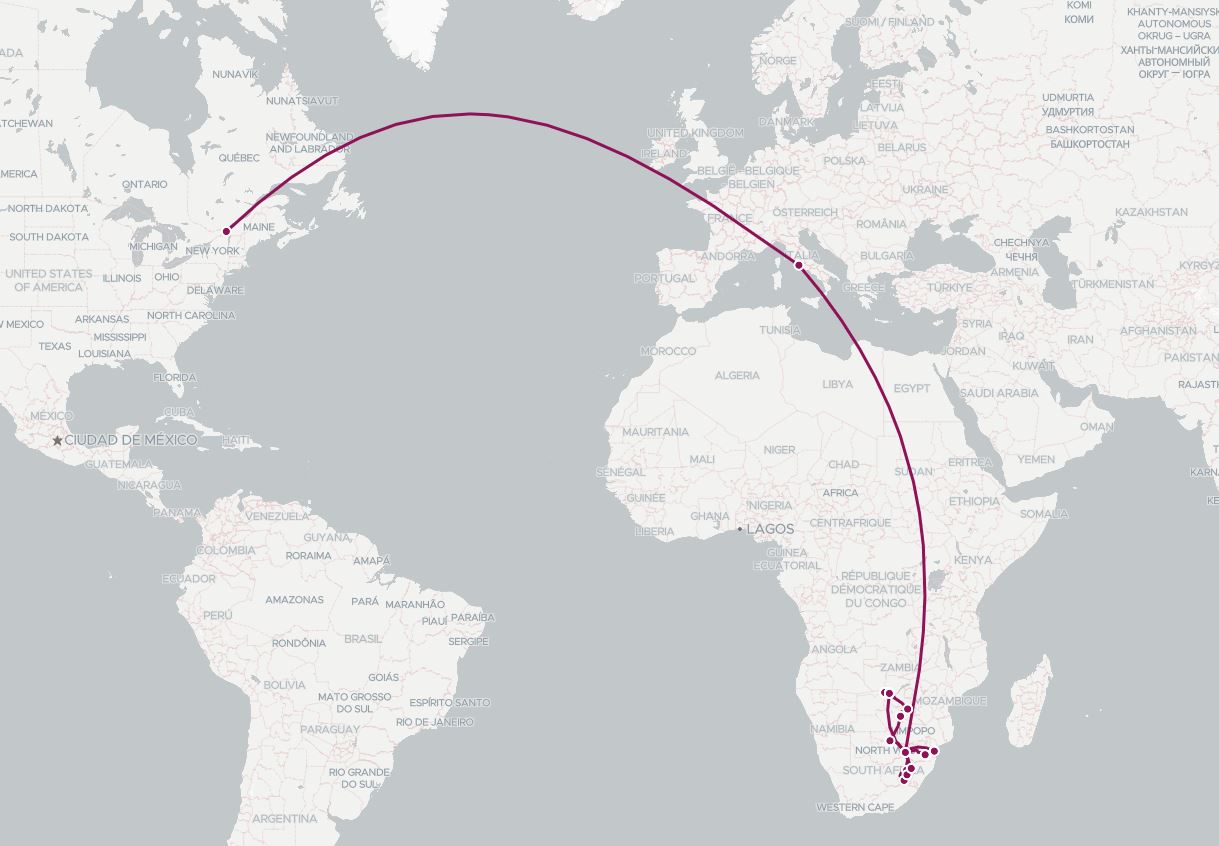 I actually started this trip by adding a long weekend in Washington D.C. for a convention on credit cards and got a flight from Philadelphia back to Montreal on the same day as the Africa trip started, but that will be for a separate post.
And here is a closer look at the Southern Africa portion of the itinerary.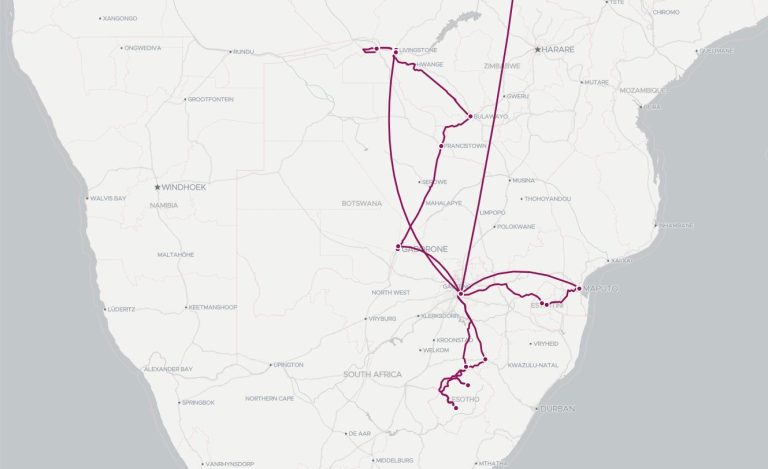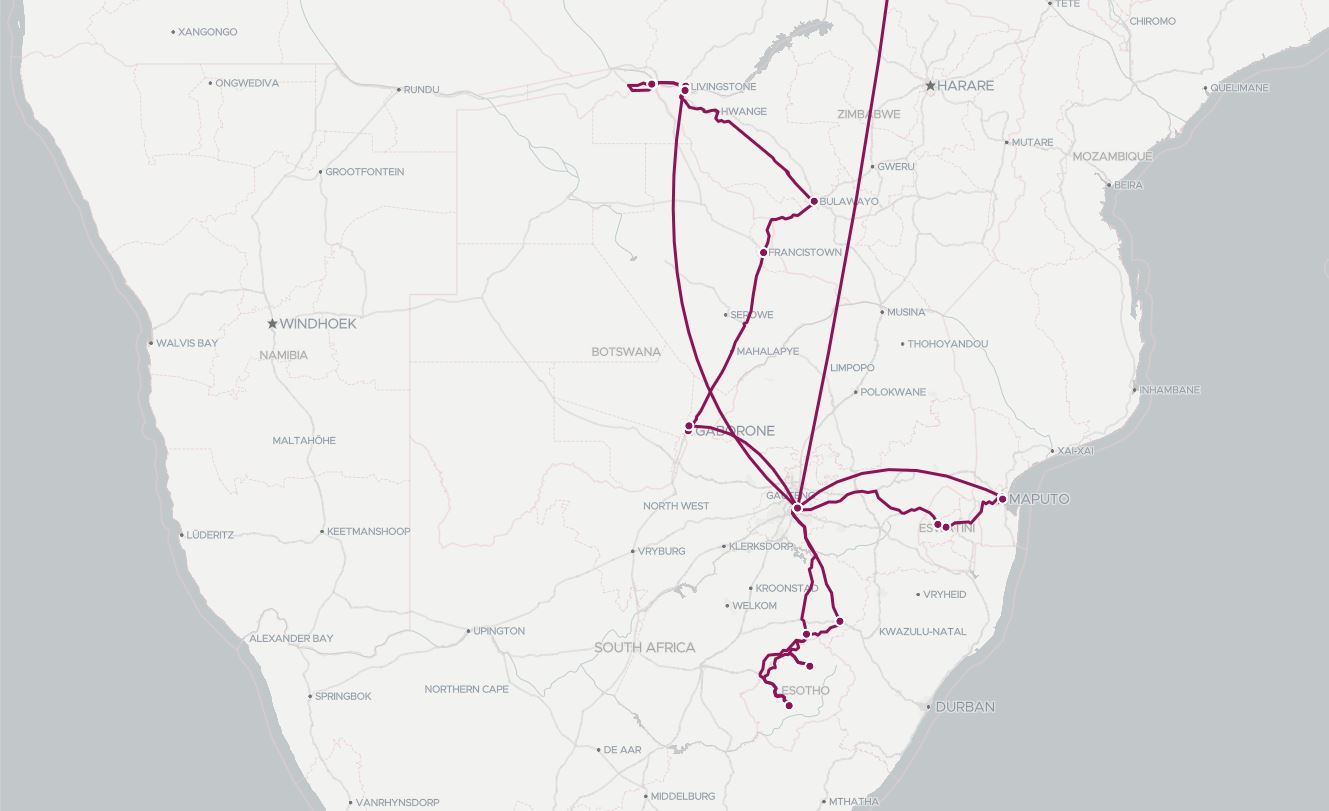 Sometimes I book absolutely nothing in advance, other times I book the additional flights and car rentals to make sure I lock in a low price.
I very rarely—if ever—book lodging in advance, unless it's with points since those reservations can always be canceled for free anyway or if I'm traveling during peak times (which I rarely do, to avoid the high costs and especially the hordes of tourists).
This is to keep as much flexibility as possible during the trip. But in this case, to make sure I could maximize the number of countries I could explore, I had pretty much decided on a day-by-day itinerary in advance.
I booked 3 additional flights and a rental car for just a few days for a cool roadtrip, but I otherwise always used local ground transportation options—as I often do to save money and have an authentic experience.
Apart from the 4 Marriott hotels, I also stayed in 4 independent hotels and a hostel (booked with Hotels.com to get 10% back), and for the first time ever I spent 2 consecutive nights in sleeper trains.
Prices, reviews, and more details to come in a separate post.
Southern Africa trip destinations overview
Here is a teaser about each destination, with a detailed post to come about each part of the trip.
Rome, Italy
When booking the deal, I had the option between a regular layover or a full day layover in Rome.
I will literally never understand why people who call themselves travelers don't want to explore more cities for free, but I certainly love it (I think that it might just be that for some reason many believe that you aren't allowed to go out of airports… but you are).
I had never been to Rome, and there are certainly worse things in life than spending the day in the Italian capital, seeing the iconic sights, and eating Roman pizza (and briefly visiting a new country, the Vatican—even though as a non-UN-member country, it doesn't really officially count for most of us passport stamp collectors).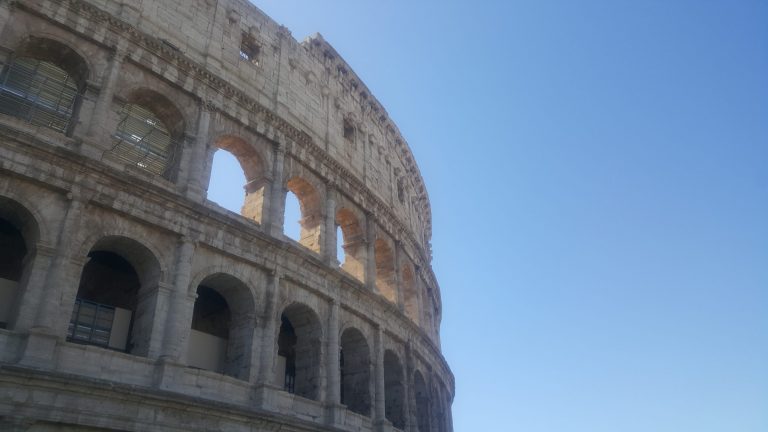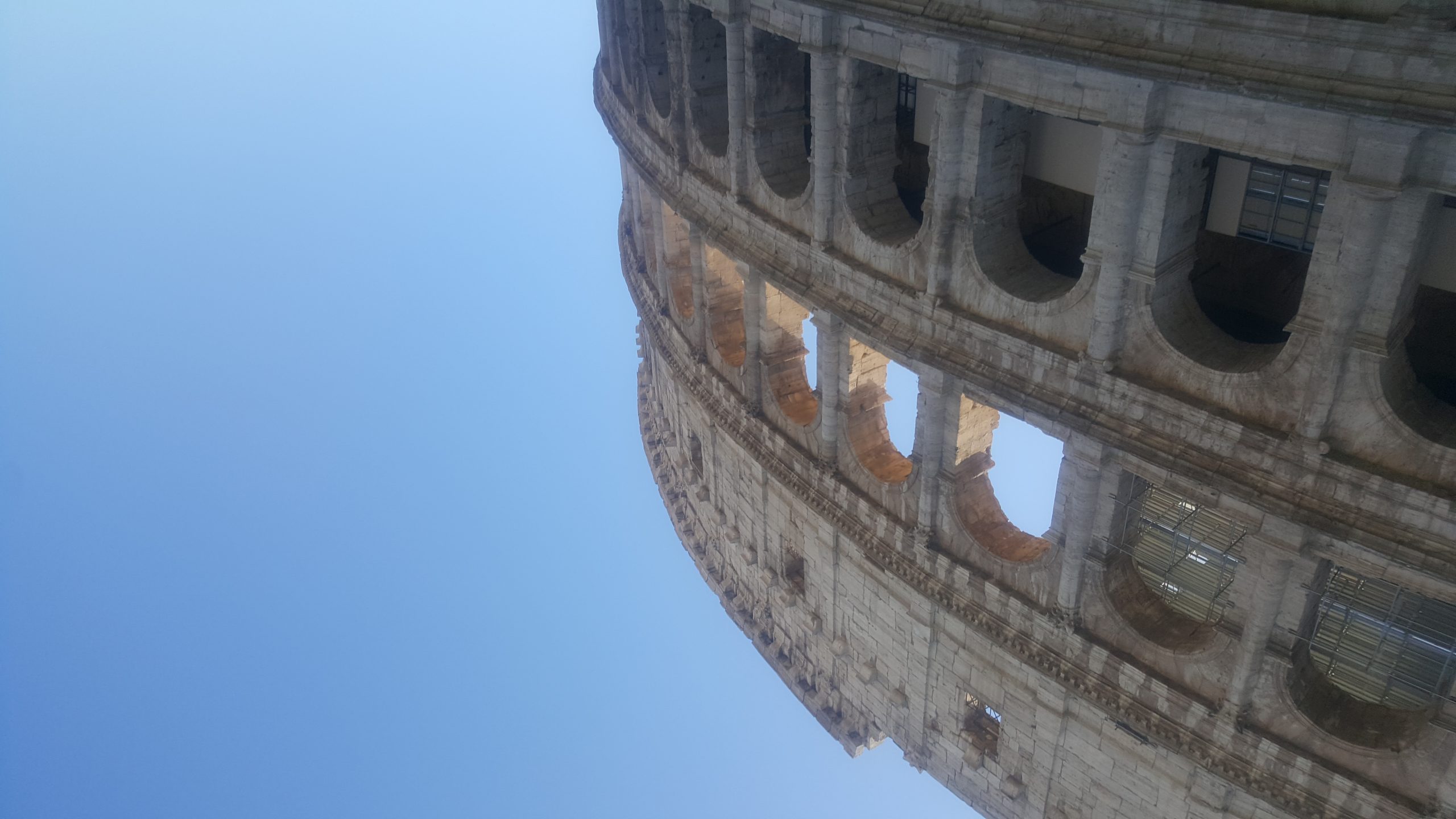 More tips and photos to come in the detailed post about the Rome layover.
Livingstone, Zambia
After a night at a Marriott airport hotel with an aviation-themed decor and a next-day flight to Zambia, I arrived at an even more beautiful Marriott hotel where I even saw zebras roaming on the property once.
Livingstone is a small city, and I mostly did what I usually do when traveling: walk around to see how people live there. And I ate what are apparently the best crocodile ribs at the Café Zambezi restaurant in town (they were good but I never had any so I can't say if they were the best).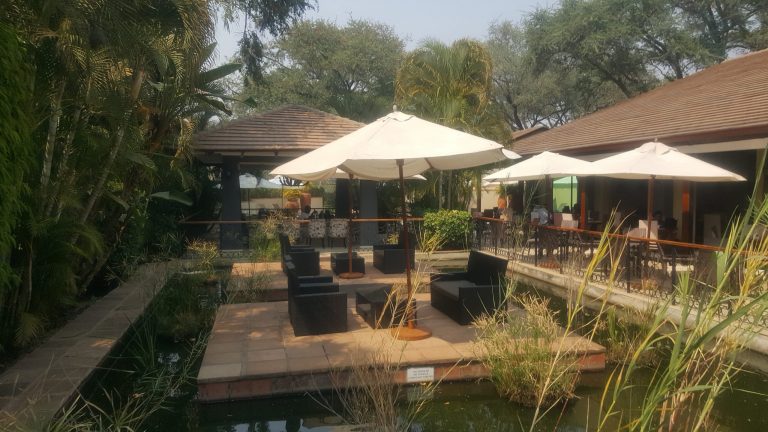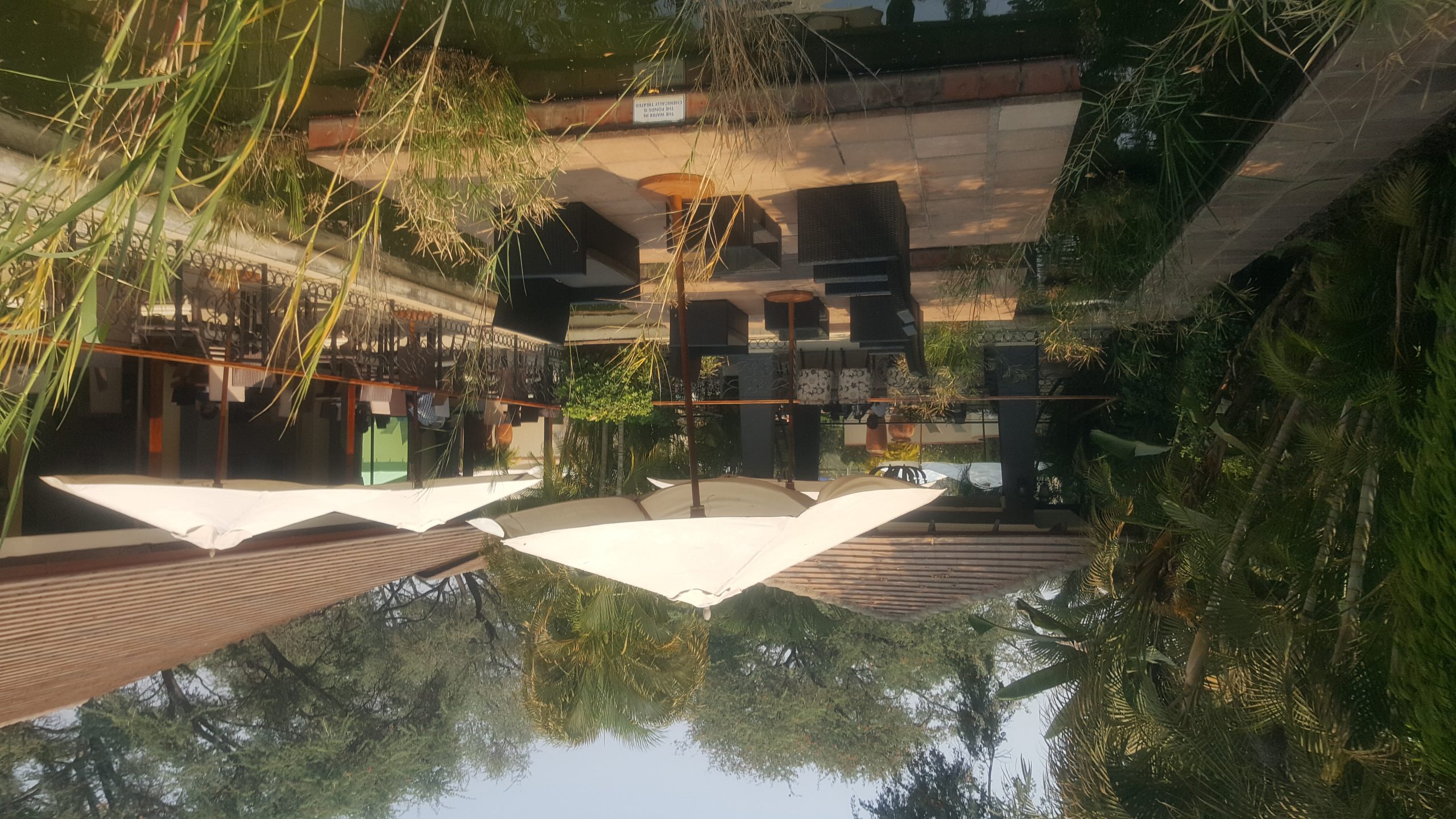 Hotel review and more info to come in the detailed post about Livingstone.
Chobe, Botswana
From Livingstone, I did a daytrip to Chobe National Park, famous for its approximately 100,000 elephants. Yes, I saw literally hundreds.
I very very rarely book organized activities, but this time I did with United Safari Travel (Kevin did a safari on his own very easily in South Africa for $50, but there were 2 national borders to cross to get to Chobe so rental cars weren't as simple there—and not as affordable as a solo traveler).
It was great and it also included a boat safari (that crossed briefly into the up-and-coming destination of Namibia) and overall I was able to see countless different species in their natural habitats… from very close.
Many more videos and photos of the safari to come in the detailed post about Chobe.
Victoria Falls, Zimbabwe
I walked across the bridge to visit the town a bit, but most importantly the almighty Victoria Falls, one of the best waterfalls in the world (and the largest), and voted one of the Seven Natural Wonders.
I admired the views and I even experienced a one-of-a-kind completely thrilling activity only possible for a few months of the year: I swam at the top of the falls, on the very edge (although that is back on the Zambian side, not the Zimbabwean side).
Undescribable.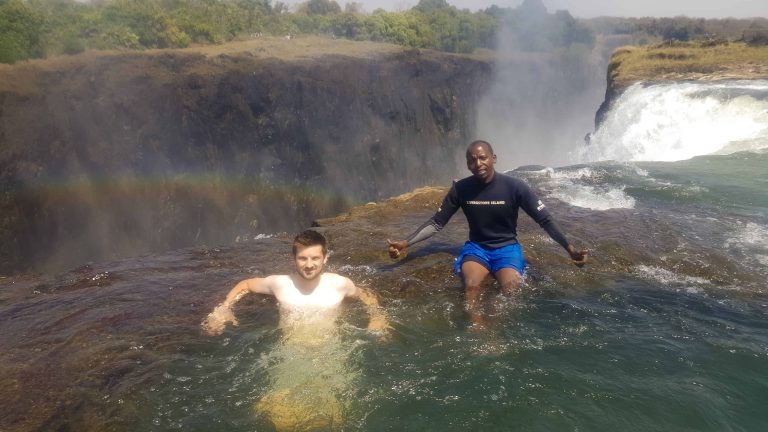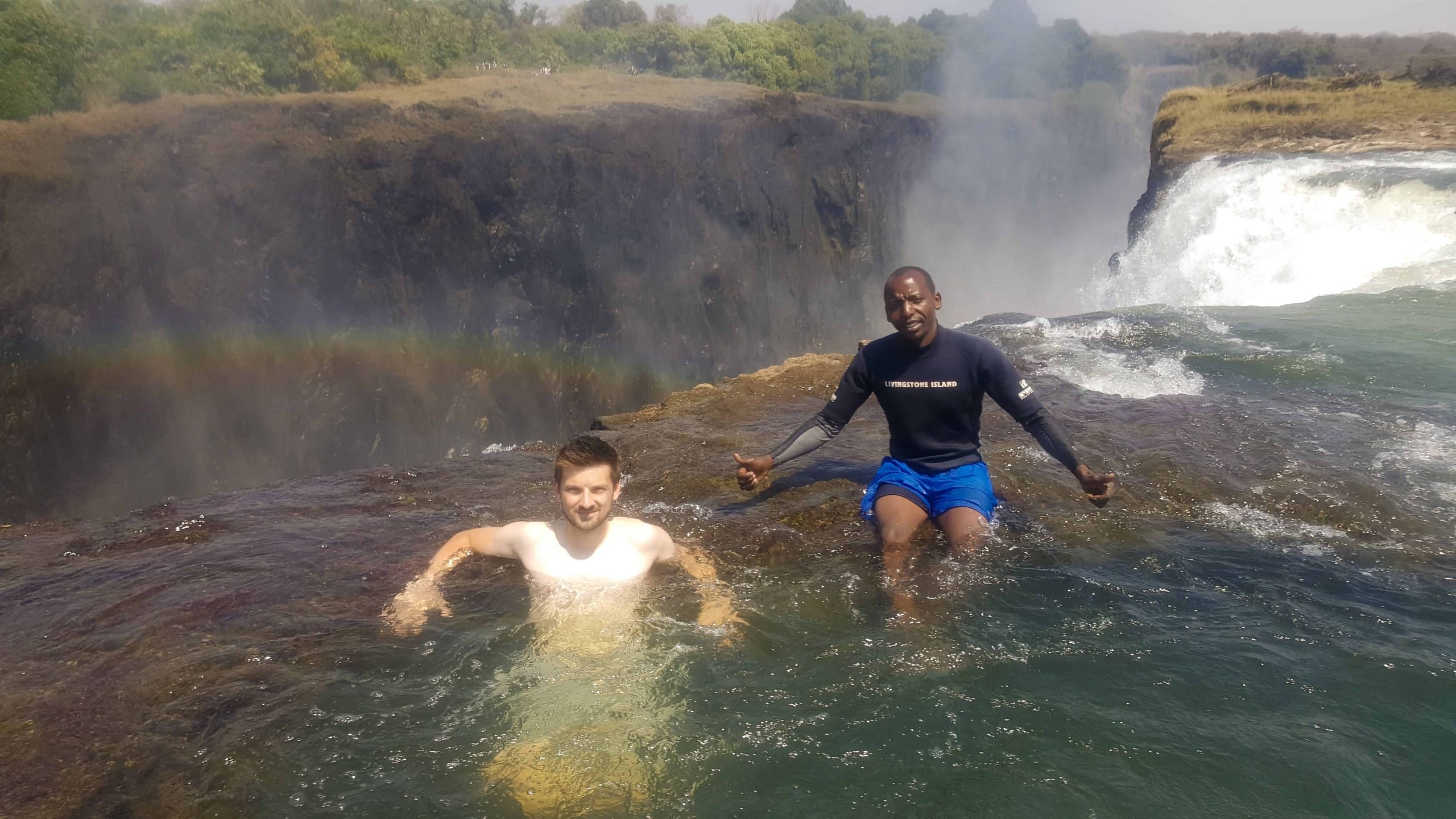 You can already read what it's like to visit Devil's Pool, with more details about the regular visit of the falls to come.
Across Zimbabwe and Botswana
I then embarked on a 35-hour 1,000-kilometer 2-night train journey all across Zimbabwe and Botswana, the first part at a laughably low average speed of 25 km/h on 50-year old trains.
To say that it was a unique experience is an understatement. All this for about $48, less than I would've had to spend on lodging alone for those 2 nights.
I was able to see landscapes I would have never been able to see otherwise and even had time to explore the city of Bulawayo in Zimbabwe and the capital city of Gaborone in Botswana.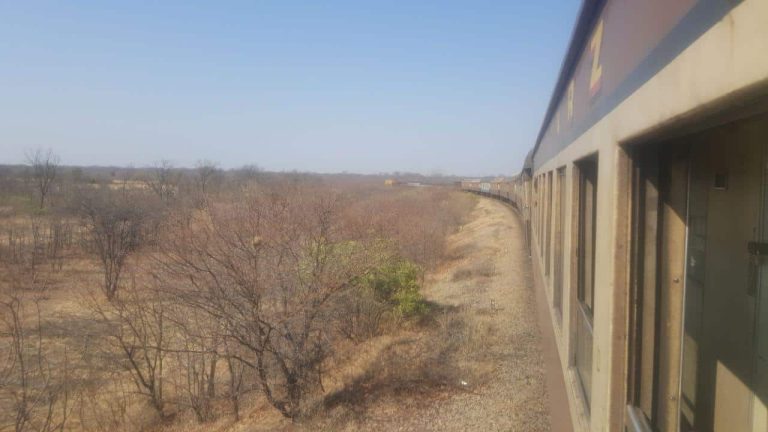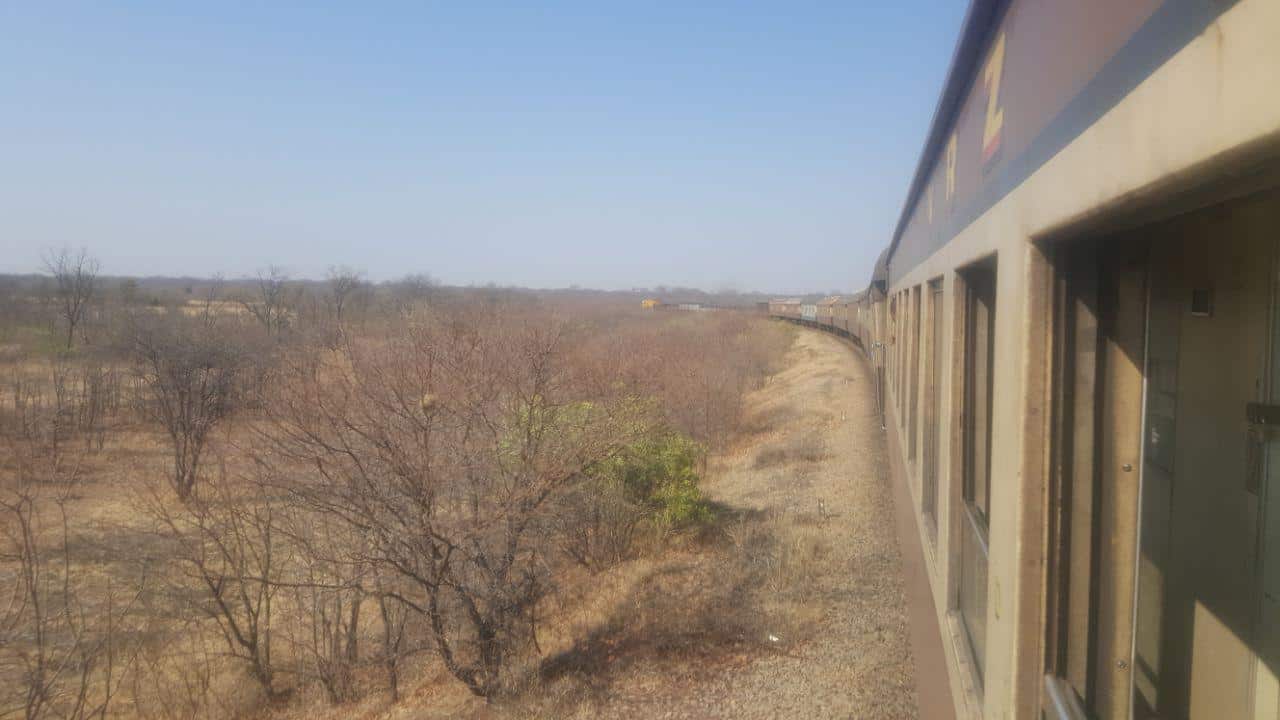 You can already read about my train journey across Zimbabwe and Botswana, with more details about the cities to come in the detailed posts.
Maputo, Mozambique
After 2 short flights, I made my way to the very intriguing nation of Mozambique (I am used to getting free flights with travel rewards, but to date, this was the only time ever that I got a cash flight for free because it seems they forgot to charge my card for some reason).
It is a huge country that is becoming more and more popular with backpackers, but I only explored the dynamic capital city of Maputo on the waterfront in the south (the country has a coastline as long as from Maine to Florida!!!).
It was my second experience in a Portuguese-speaking African country in a few months, and I found the city pretty cool frankly.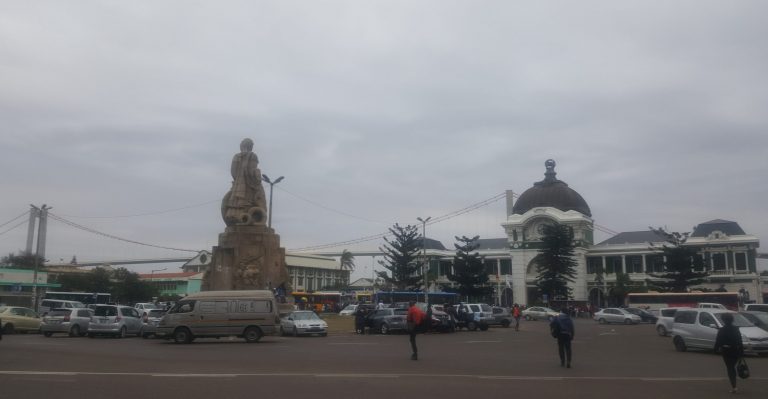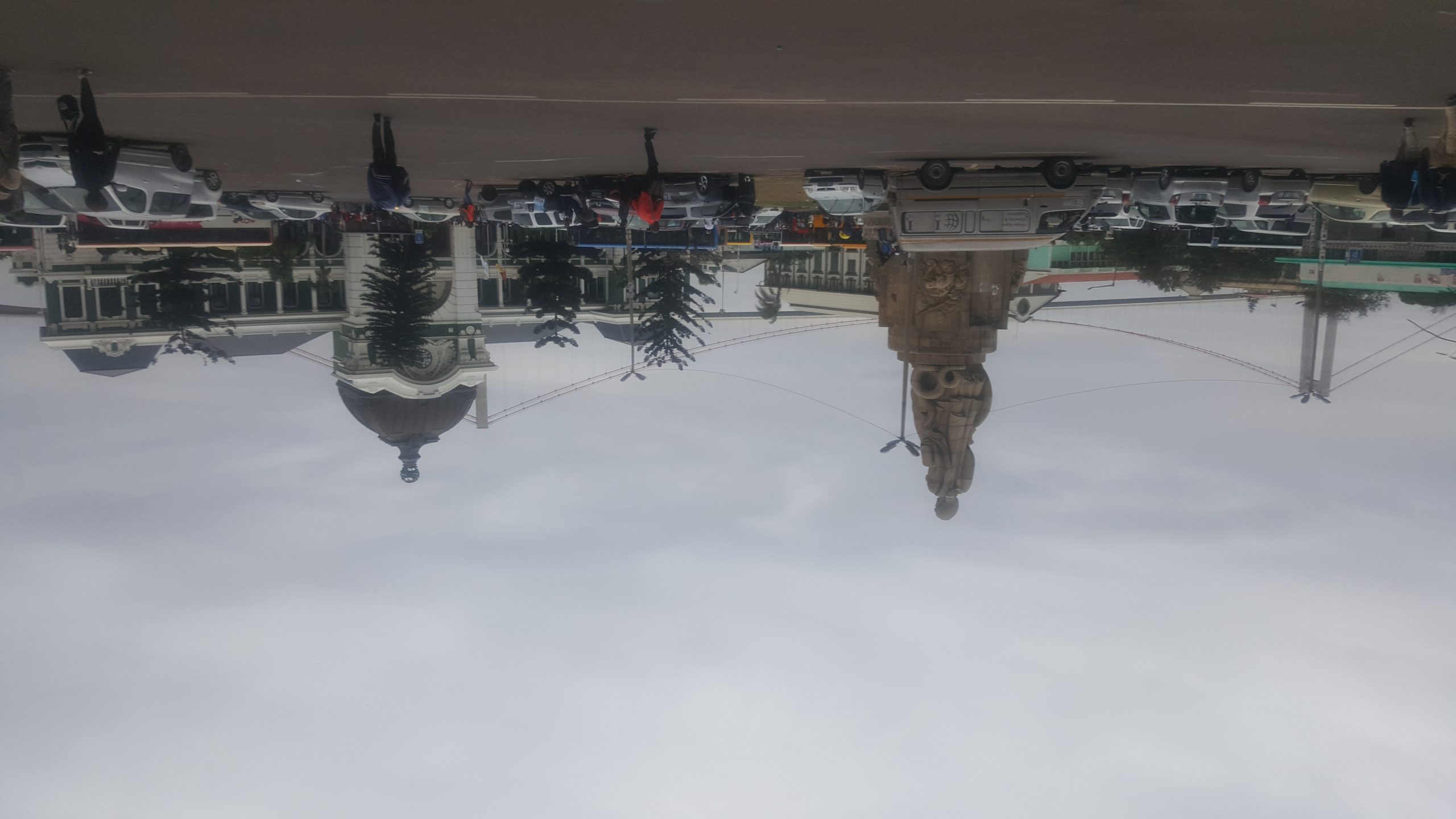 More information (including the story about Mozambique's election that was happening during my visit and was "marked by assassinations") to come in the detailed post about Mozambique.
Manzini and Lobamba, Eswatini
I grabbed a shared van (the best transport method in so many countries) headed to the nation formerly known as Swaziland. I was very proud that I was the one helping a Mozambican with tips about overland border crossings (these are known to be a bit convulted in Africa).
Eswatini is a tiny country that I honestly was pleasantly surprised by.
Apart from some small hikes, I basically just explored the areas around where I stayed (at a luxury lodge, at a very cool hostel, and at an empty hotel) but I had a great time.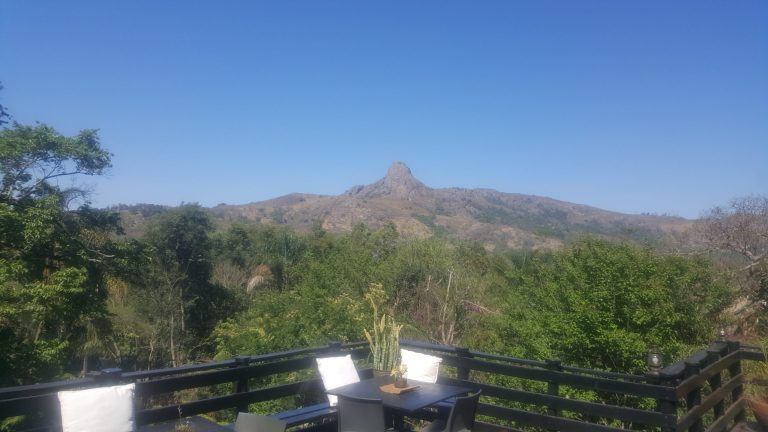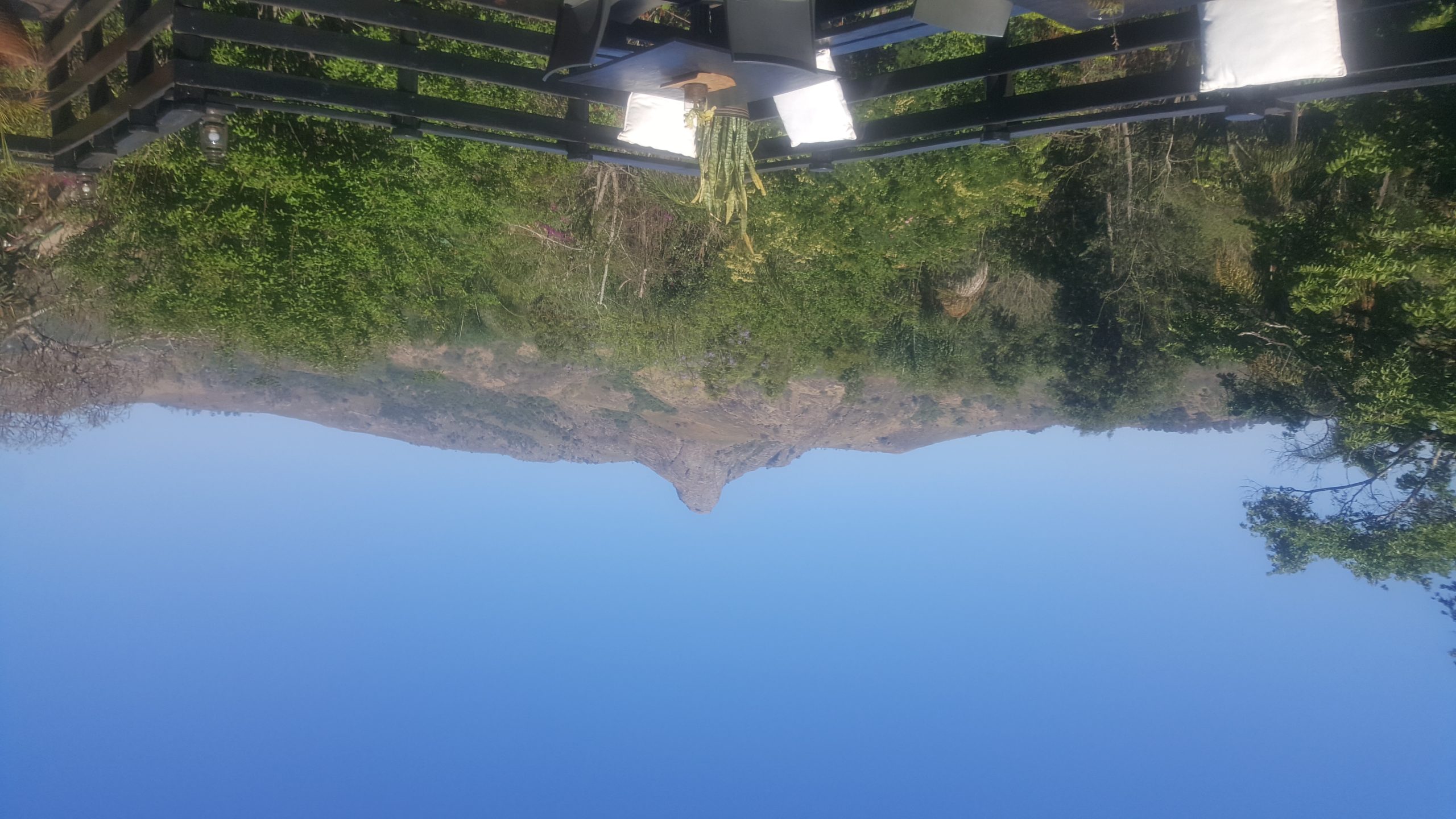 The great hotel and hostel experience, a scare about a non-existent hotel, and a Celine Dion anecdote to come in the detailed post about Eswatini.
Clarens, South Africa
After a bus ride back to Johannesburg (and a stop at a highway rest area with hippos and the Toto song "Africa" blasting in the speakers—I obviously got that on video), I grabbed my rental car for my first-ever African roadtrip (and my 2nd on the wrong side of the road after my surprise in Cyprus).
I only drove across South Africa to make my way to Lesotho, but the landscapes in that part of the country were beautiful.
My only stops were in the cute little artsy mountain town of Clarens for the amazing Marriott category 1 hotel there (that was one of my favorites ever), and in Harrismith on the way back for a Marriott hotel that was very basic and is not recommended (that was one of my worst ever).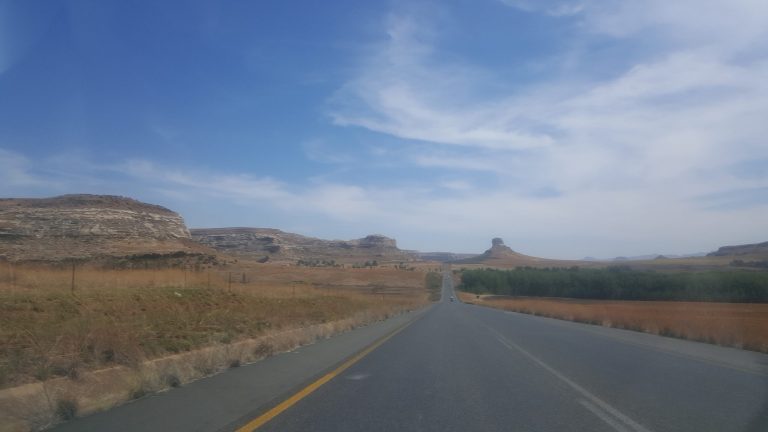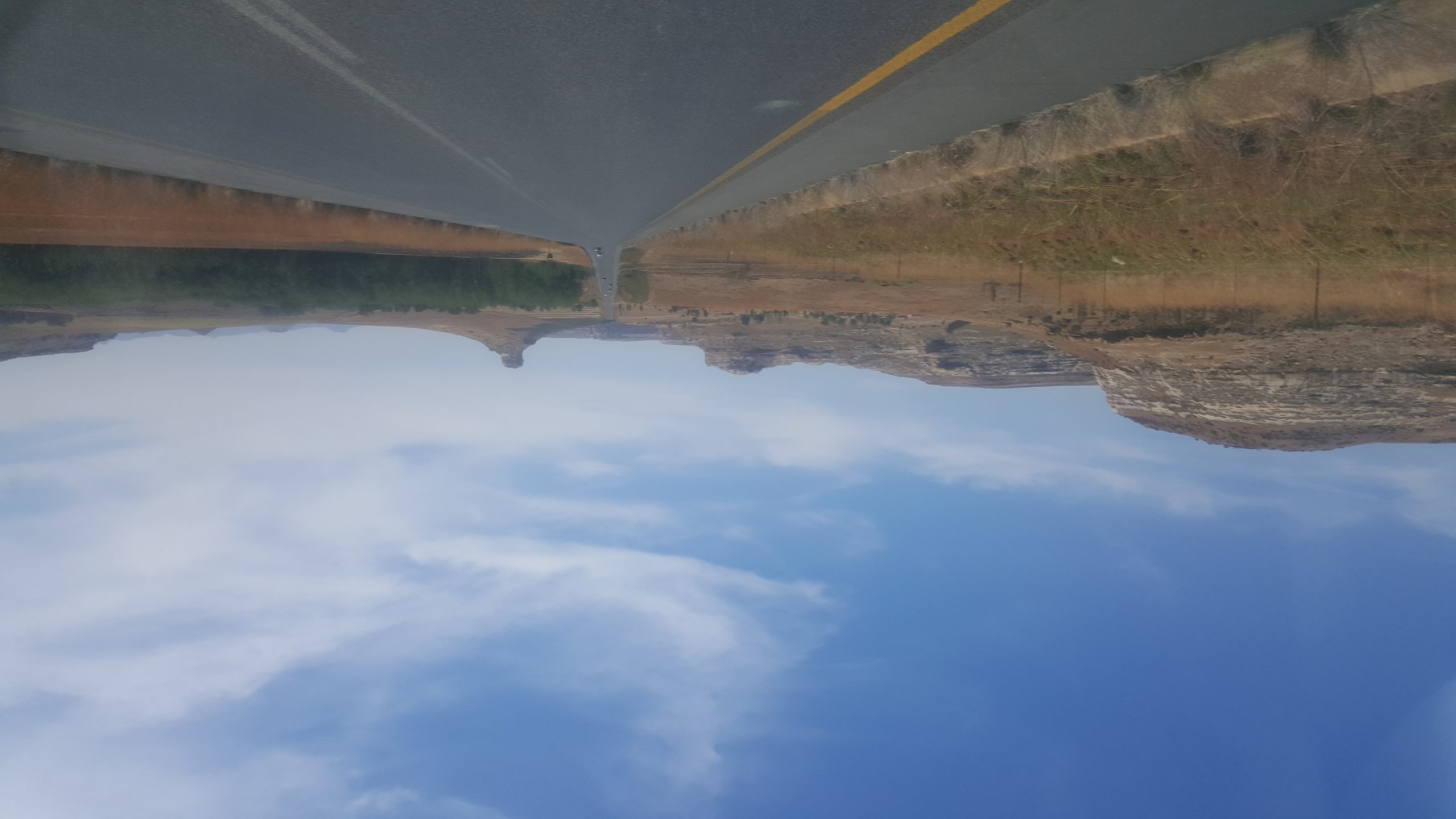 The rest area video and more landscape photos to come in the detailed post.
Roadtrip around Lesotho
You probably never heard of the Kingdom of Lesotho, a mountainous nation of 2 million completely surrounded by South Africa, but it was arguably the highlight of the trip.
The highest country in the world (its lowest point is the highest of any country) has simply amazing landscapes.
I drove around the country to see the top sights and it was one of my favorite roadtrips ever. It was really nice to drive around in such a different place and almost always be completely alone on the roads and alone to see natural attractions (and this was pre-pandemic, mind you).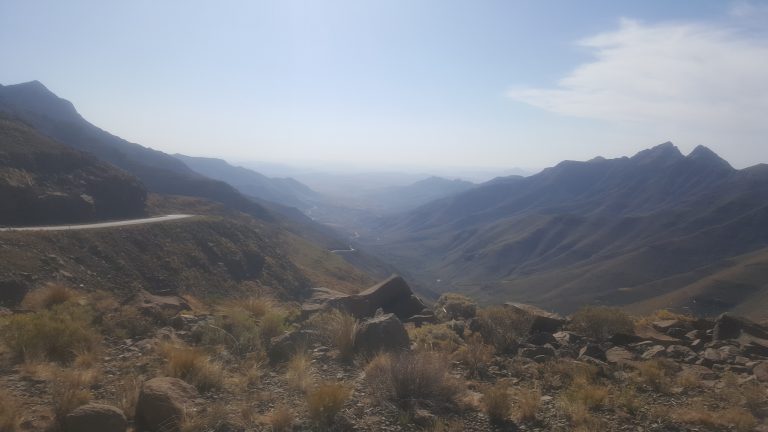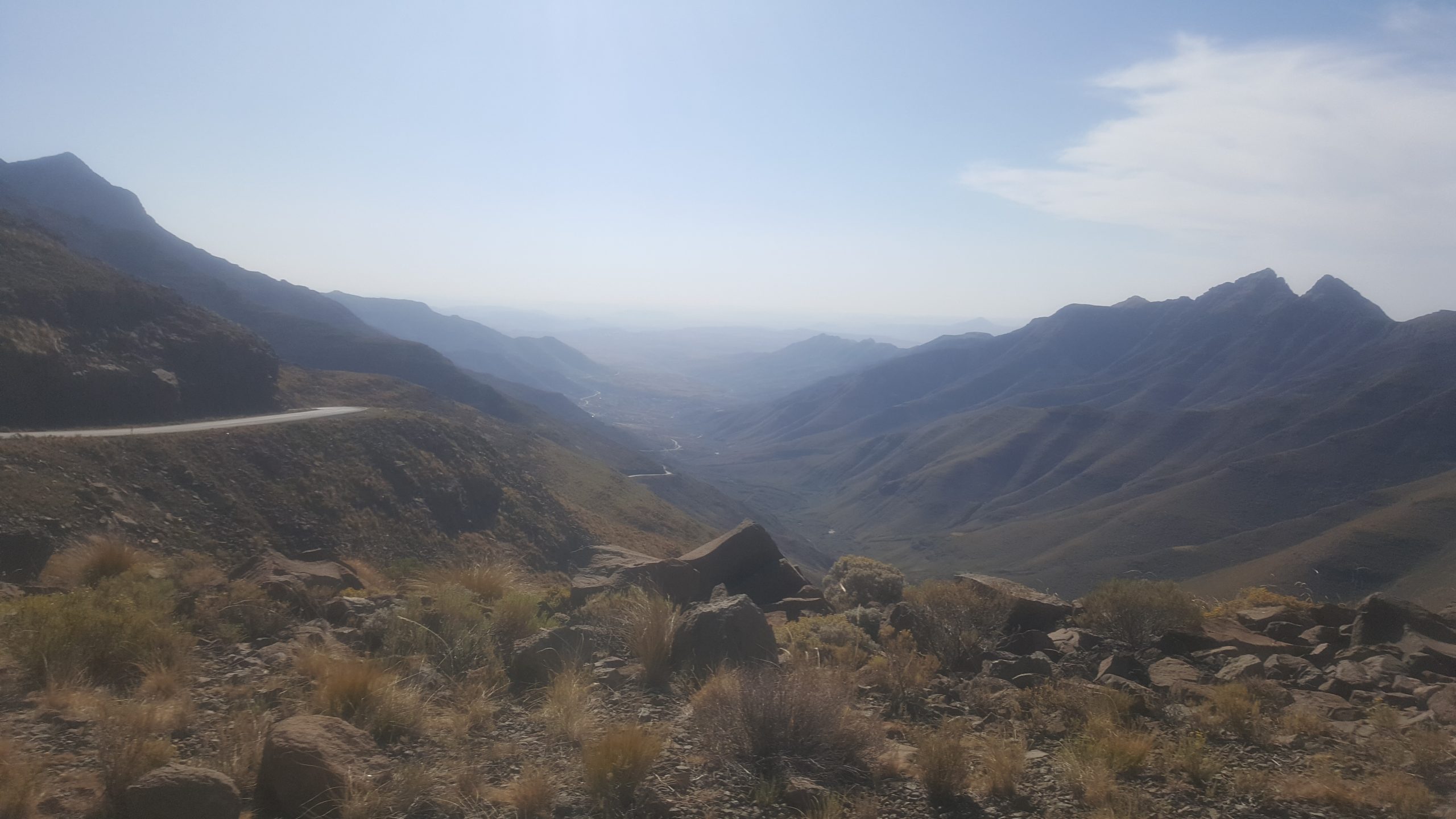 My stay in a classic rondavel and many photos of the views to come in the detailed post about Lesotho.
Want to get more content to discover awesome destinations?
Summary
My epic solo trip to Southern Africa was really unlike any other trip I had been on. I definitely recommend the area if you want something out of the ordinary, and my detailed posts to come will hopefully help you learn more about these destinations.
What would you like to know about these destinations? Tell us in the comments below.
Explore awesome destinations: travel inspiration
Learn pro tricks: travel tips
Discover free travel: travel rewards
Featured image: boat safari in Chobe National Park (photo credit: Andrew, Flytrippers co-founder)
Advertiser Disclosure: In the interest of transparency, Flytrippers may receive a commission on links featured in this post, at no cost to you. Thank you for using our links to support us for free, we appreciate it! You allow us to keep finding the best travel deals for free and to keep offering interesting content for free. Since we care deeply about our mission to help travelers and our reputation and credibility prevail over everything, we will NEVER recommend a product or service that we do not believe in or that we do not use ourselves, and we will never give any third-party any control whatsoever on our content. For more information on our advertiser disclosure, click here.
Share this post to help us help more people travel more for less: