Visiting a waterfall is an exhilarating experience. Words cannot describe this stunning wonder of nature. The feeling of mist washing over you while you stand beneath a powerful rushing waterfall cannot be expressed by words.

Don't you feel an overwhelming sense of peace when you stand near an awe-inspiring waterfall? Nature-loving people know the joy that comes from listening to the soothing sound of water flowing over rocks.
Now, planning a visit to the "best" waterfall can be confusing because several waterfalls claim to be the best. No need to worry: more than one waterfall can be the "best," depending on how it's classified.
There are 4 main ways to claim that a waterfall is the best in the world:
largest
widest
tallest
biggest flow rate
We have compiled a list of the 4 best that fall into these categories (pun intended).
Two weeks ago, thanks to a great price I found on our cheap flight deals page, I visited one of these waterfalls, the one that many say is the most spectacular in the world.
It sure was impressive (even in the dry season), so I wanted to share that one and the other best waterfalls in the world.
1. Victoria Falls (Zambia/Zimbabwe)
Why is it the best? It's the largest (largest curtain of falling water).
When the tallest and widest each have their own categories, what does the largest mean? I know you might be confused.
Victoria Falls is the largest—width and height combined. That means it has the largest curtain of falling water. It is the biggest one overall.
You see, it's not the widest or the tallest, but it's taller than the widest and wider than the tallest. Needless to say, it's the most breathtaking fall in the world, especially during the wet season when the flow is in full force (you can see the water splash from almost 50 kilometers away).
In the dry season, it was an incredible experience to swim on the edge of the falls in Devil's Pool last week and see the massive Victoria Falls from a unique angle directly on the Zambezi River, which is on the border between Zambia and Zimbabwe.
Fun fact: those are the world's only 2 countries starting with the letter Z. There used to be a 3rd one (Zaire) which bordered Zambia to the north: it is now called the Democratic Republic of the Congo (don't miss our upcoming article about countries that changed names).
How to get to Victoria Falls
There aren't flight deals to this area very often. Like most smaller/less popular areas it's often best to combine two separate tickets. We frequently spot deals to Johannesburg (JNB), South Africa, for under $1,000 and from there it's a short roundtrip flight (for about $250) to Livingstone (LVI) near Victoria Falls. Another option is to use Avios for only 4,000 Points each way from JNB to LVI, with only $60 in taxes, which is a great redemption if you have AMEX or RBC Points that transfer to Avios.
For an unforgettable experience, you can also take a 1,000-kilometer train journey with 2 sleeper-trains to get there for US$30 from Gaborone, which is a short bus ride away from Johannesburg. I loved the experience and will tell you more about it in an article, although I flew one leg because doing that ride once is enough, you don't need to do it roundtrip.
2. Iguazú Falls (Argentina/Brazil)
Why is it the best? It's the widest.
Located on the border of Argentina and Brazil, many consider Iguazú Falls to be a very romantic destination. Though most of the waterfalls flow on the Argentinian side, you can visit them in Brazil, too.
Viewing the falls from the Argentinian side gives you an aerial view, whereas visiting from the Brazilian side offers that picture-perfect panorama. (May we suggest doing both?)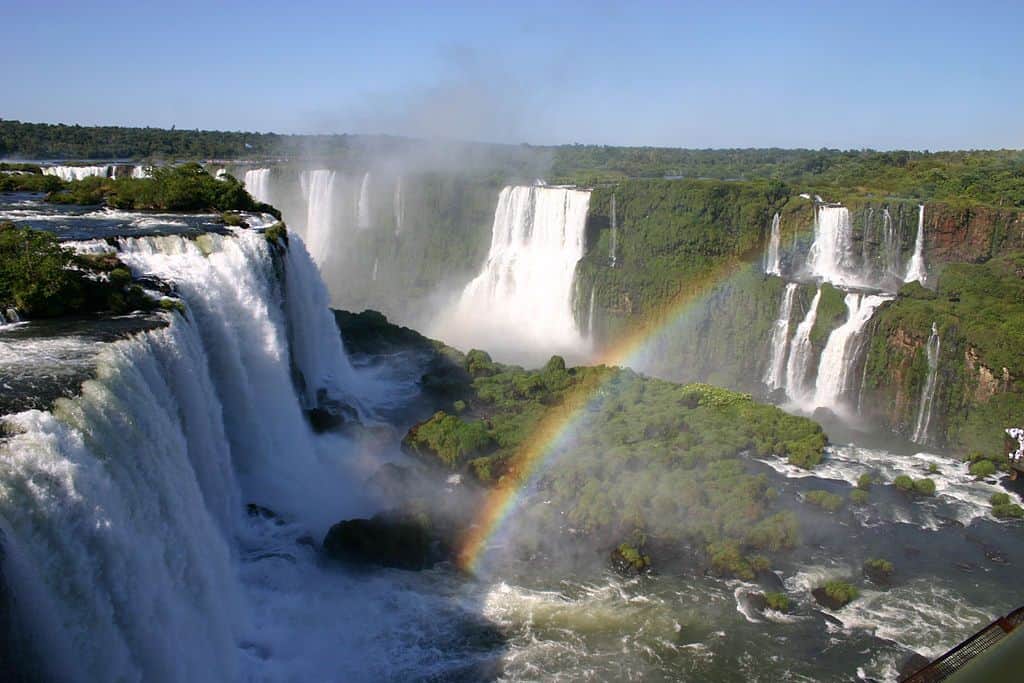 How to get to Iguazú Falls
Again, no deals directly to the two nearby airports: Foz do Iguaçu Airport (IGU) on the Brazilian side and Cataratas del Iguazú (IGR) on the Argentinian side. But flying is an option, just combine a domestic flight with one of our frequent deals to Brazilian cities around C$600.
You can also get to Iguazú Falls by bus for a cheaper option. The closest cities in Brazil, São Paulo and Florianópolis, offer buses to the falls with a maximum traveling time of 16 hours. The bus journey from Buenos Aires, Argentina, takes about 24 hours.
3. Angel Falls (Venezuela)
Why is it the best? It's the tallest.
A sight to behold, Angel Falls earns its keep as one of the best waterfalls in the world. Any nature lover should not miss out on this place, and its remoteness adds to the thrill. The captivating vision of water falling from 979 meters is overwhelming (that's 20 times higher than Niagara Falls).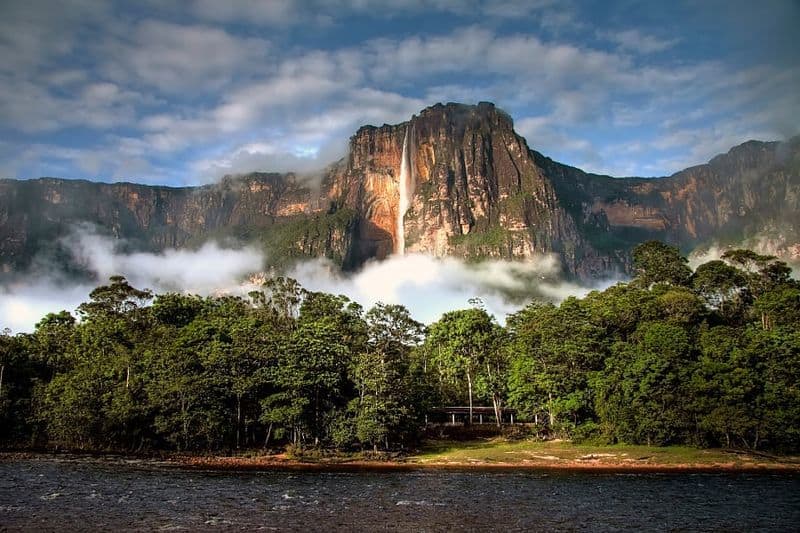 How to get to Angel Falls
It's not the best time to visit Venezuela right now, and with many airlines suspending their flights to the country, airfares are very high. You would need to fly first to Caracas (CCS) and then catch a domestic flight to Puerto Ordaz (PZO). Then, you would need to fly on a small plane to Canaima near the falls. Once you reach this small village, you'll complete the journey by boat.
4. Niagara Falls (Canada/USA)
Why is it the best? It has the biggest flow of water.
You might not know that Niagara is actually a collective name for three waterfalls. Lying on the border of USA and Canada, Niagara has the most significant flow rate among waterfalls with a minimum of 50 meters in height (some falls officially have a bigger flow but are only a couple of meters high and don't even really look like falls, so they shouldn't count).
Not only is it among the top attractions in both countries, but it's also a great source of hydroelectric power.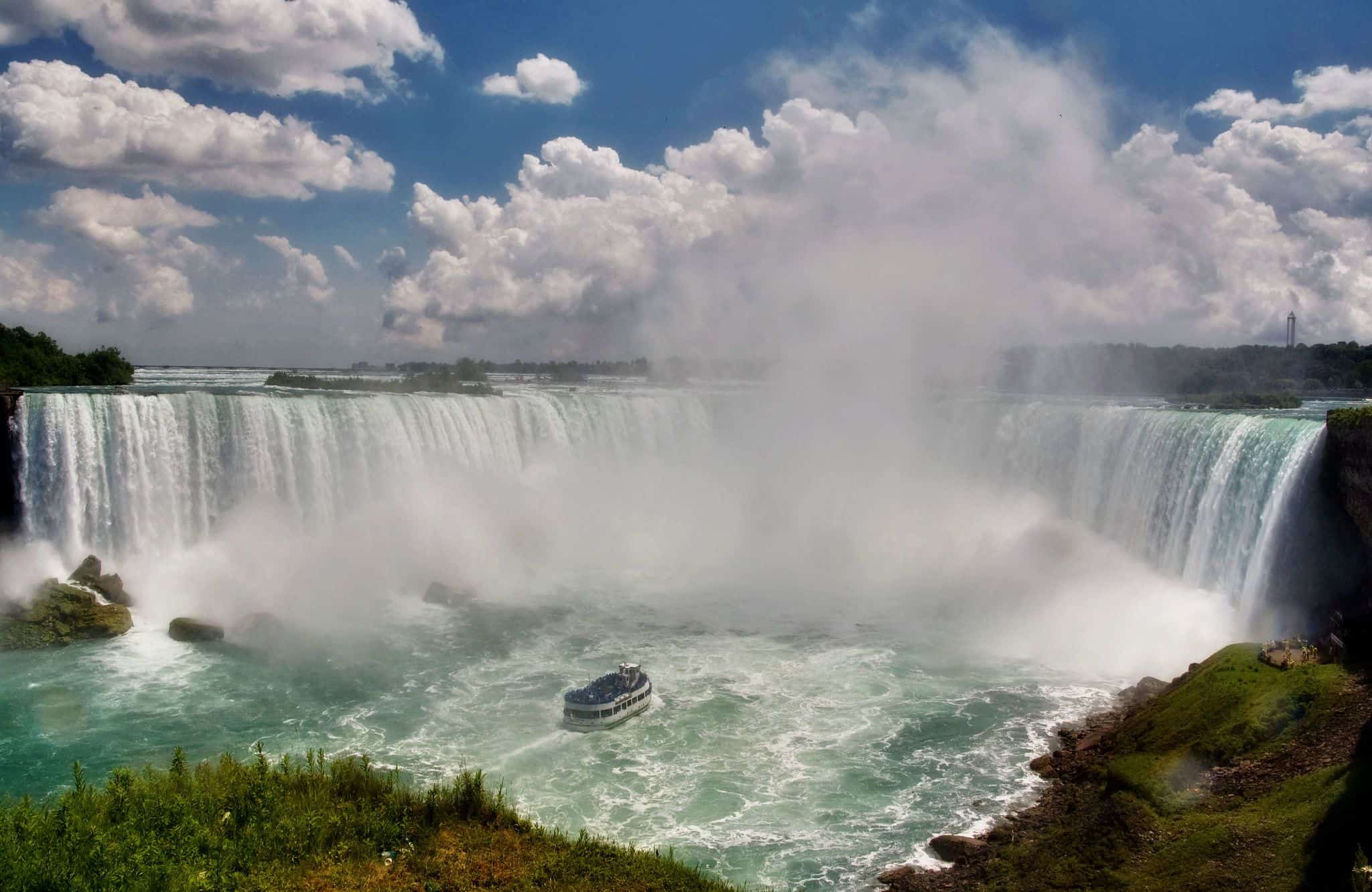 How to get to Niagara Falls
There are many ways to visit Niagara Falls, as they are the most accessible for most of us. If you live nearby, you can make a roadtrip out of it. You can also grab a frequent deal to Buffalo (BUF) or Niagara Falls (IAG). Finally, if you also want to visit a great city, you can fly into one of many airports in the Greater Toronto Area (YYZ, YTZ, YHM) and rent a car for the trip and visit beautiful wineries in the Niagara-on-the-Lake area.
Bonus: James Bruce Falls (Canada)
Flytrippers loves to give you more for your money, so here's an extra listing.
Though it's not the tallest in the world, it is the tallest waterfall in North America at 840 meters (way higher than Niagara Falls).
But like many on the tallest list, it's very narrow. If you're looking for a spectacular waterfall that isn't as touristy as Niagara Falls, then this is the one you need to see! A great option for those who live out West.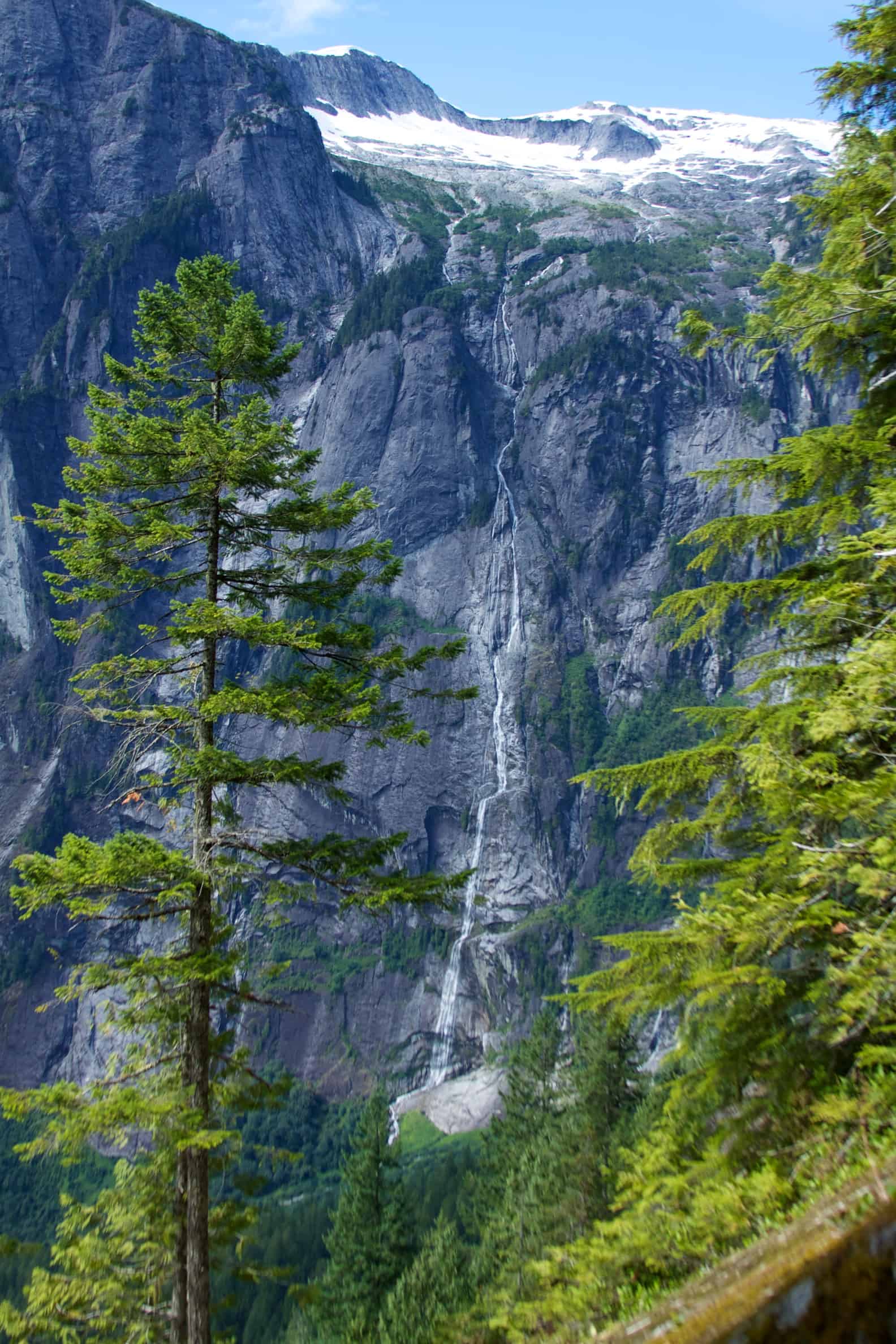 How to get to James Bruce Falls
You can drive to the area if you are on the West Coast, but if not, we often spot deals to Vancouver (YVR). Alternatively, Abbotsford (YXX) and Bellingham (BLI) are cheap options from some departure cities. That's the easy part. Then, the only way to get to James Bruce Falls is by boat or floatplane, followed by a hike.
Want to get more content to discover awesome destinations?
Summary
Now you know which waterfalls are the best in the world and why. Whether you're looking for the biggest, tallest, widest or any other kind waterfall, we hope this list has inspired you to find it.
What would you like to know about the best waterfalls in the world? Tell us in the comments below.
See the deals we spot: Cheap flights
Explore awesome destinations: Travel inspiration
Learn pro tricks: Travel tips
Discover free travel: Travel rewards
Featured image: Iguazú Falls, Argentina (photo credit: Derek Oyen)
Share this post to help us help more people travel more for less: