We love maps—they are a great way to visualize our world. This one isn't the most informative and probably won't be that useful to decide where to go on your next trip. But we think you'll be interested to know what is on the opposite side of the world from where you live.
We regularly share cool maps because glancing at them is almost like traveling to other places while awaiting your next trip. And they can help you better understand the world we live in, which is something most travelers love doing (we certainly do).
Remember when you were a kid, and you thought about how cool it would be to dig your way to the other side of the world and visit one of many exciting destinations, many of which we find great prices to on our cheap flight deals page.
Well, here's a map that shows you where you'd end up if you dig straight down.
The Map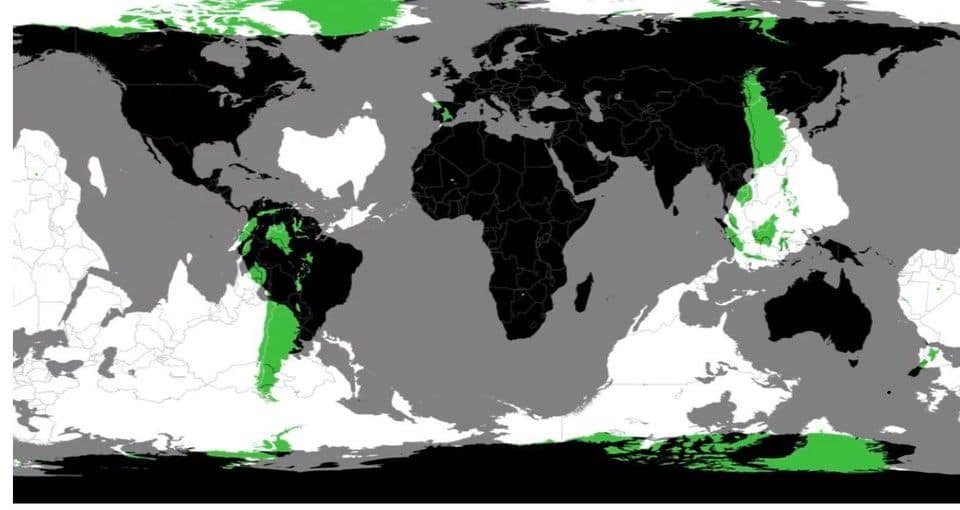 As it turns out, most people would end up in the water.
As you can see from the superimposed, color-coded maps (a black one and a white one), only the green areas are landmasses that actually sit on the opposite end of other landmasses.
There is surprisingly little overlap: the antipode to everywhere else is water.
If you live in North America or Europe (apart from a few areas in Spain), it's pretty straightforward: you can't dig your way to another country, unfortunately.
When you were young, you might have thought you'd end up in China if you were to dig straight down. That isn't true unless you live in Argentina or Chile.
(Well, technically, it's not true anywhere, and it's not because the flat-earthers are right—they're obviously not. No, it's because you can't just dig through the Earth's inner core; we're talking about hypothetically digging straight down of course!)
The exceptions where people live opposite another landmass are:
Parts of Spain (opposite New Zealand)
Parts of Northern and Central South America (opposite Southeast Asia)
The Southern portion of South America (opposite Eastern China)
The Northern part of Canada and Greenland (opposite Antarctica)
A small portion of Northern Russia (also opposite Antarctica)
The absence of overlap is not that surprising, given that oceans cover over 70% of the Earth's surface.
Many don't realize how the Pacific Ocean particularly is so vast.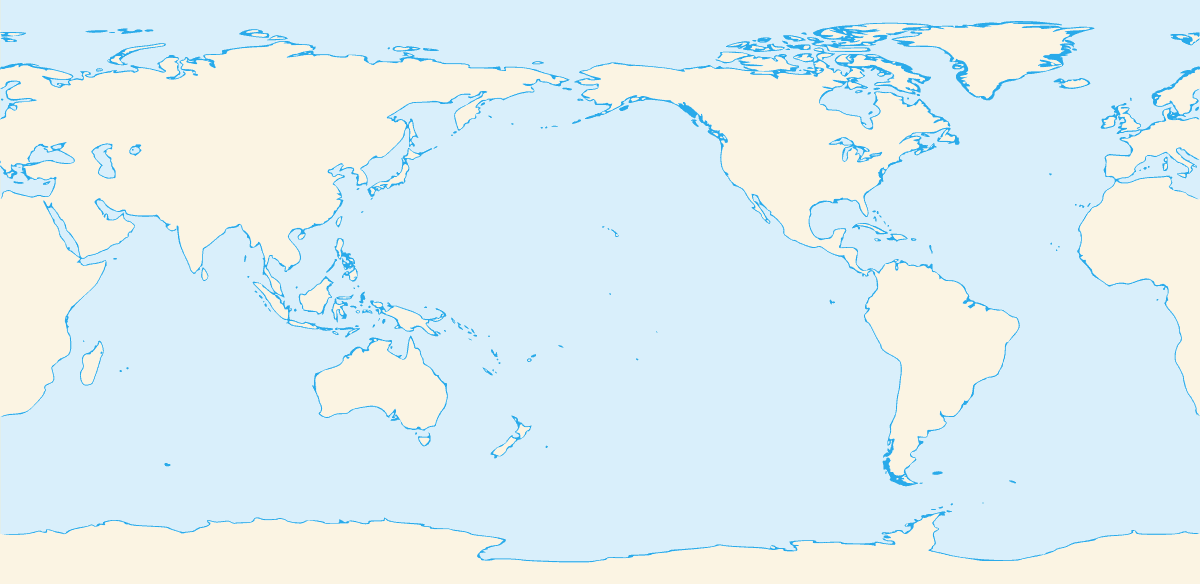 Summary
So unless you really want to go swimming, you probably don't need to book a flight to the opposite point on the Earth from where you live. But now you have a fun fact to share in case you meet someone from one of the places that actually does have landmass opposite to it.
When you were a kid, where did you think you'd end up if you were to dig straight down from where you lived? Tell us in the comments below!
Want to see our current discounted plane tickets?
Click here to see our flight deals
Want more travel tips and inspiration?
Click here to see the blog homepage
You'll probably enjoy this article:
Travel Hacking: Free Travel (really)
Help us spread the word about our flight deals and travel tips by sharing this article and, most importantly, bookmark Flytrippers so we can help you navigate the world of low-cost travel!
Featured image: Map—where you'd end up if you dig straight down (Credit: Reallifelore)
Advertiser Disclosure: Flytrippers receives a commission on links featured in this blog post. We appreciate if you use them, especially given it never costs you anything more to do so, and we thank you for supporting the site and making it possible for us to keep finding the best travel deals and content for you. In the interest of transparency, know that we will NEVER recommend a product or service we do not believe in or that we do not use ourselves, as our reputation and credibility is worth far more than any commission. This principle is an essential and non-negotiable part of all our partnerships: we will never give any third-party any control whatsoever on our content. For more information on our advertiser disclosure, click here.
Share this post to help us help more people travel more for less: