If you enjoy discovering very unique attractions, this map is definitely for you. Some might even be close to your home, perfect for a summer roadtrip.
One of the reasons we launched Flytrippers and decided to spot great discounted flight deals to many destinations around the world is because we love discovering new places ourselves.
Obviously, there are the can't-miss tourist attraction, the popular sights. You've got to go there, there's a reason everyone wants to see them.
But there are also sights that are more unique, eccentric and downright bizarre… and those too can be very interesting!
So we want to make sure you know about this interactive map that contains over 11,000 of those extraordinary attractions, to make your life easier when looking for uncommon travel stories… and to inspire you.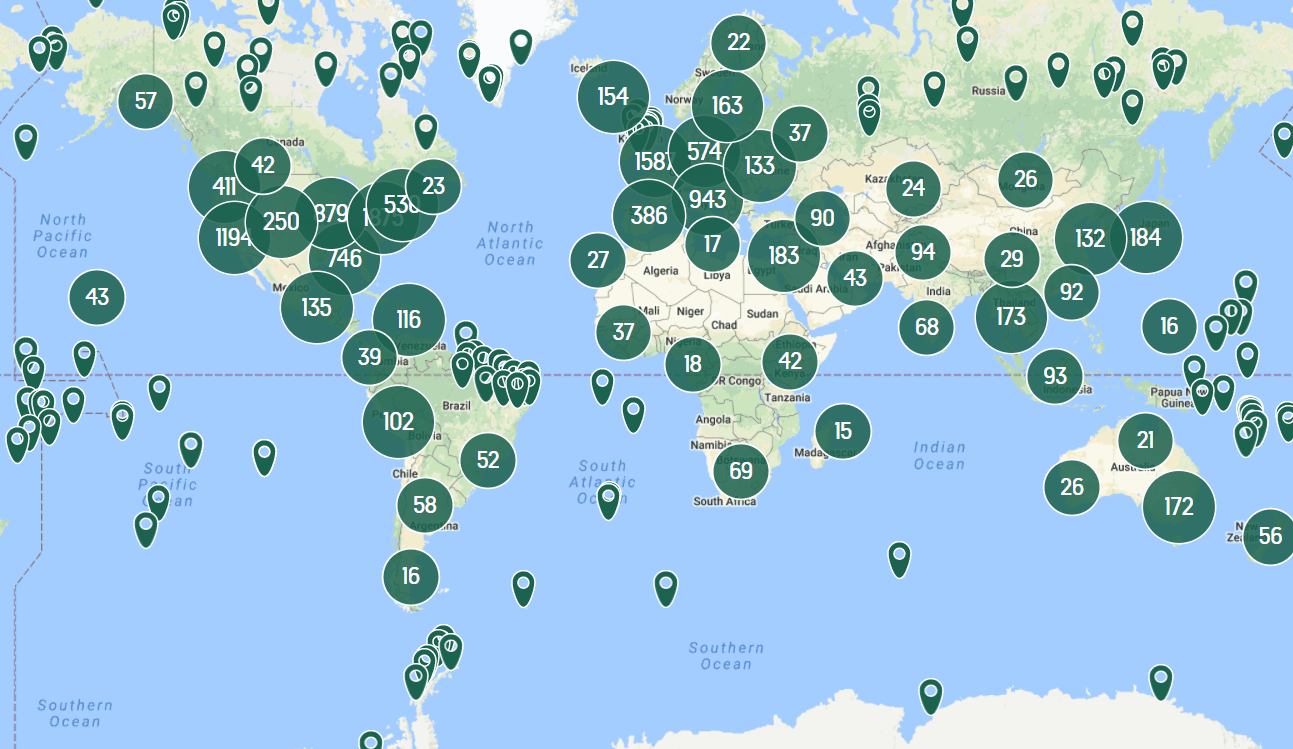 I've been following this website for a couple of years, it is called AtlasObscura and it is awesome to discover places that are definitely more outside-the-box. As the name says, these sights are more obscure and unique and since I love trivia and very out-there stats and facts, I love using this map before I go on a trip.
Just to give you an example of what I mean, thanks to this map I discovered that the highest observation deck located in a bridge tower in the world was just around the corner in Maine, so I went… I mean, it's the highest in the world!!! This is also how I discovered that once per year, hundreds of people throw themselves off a bridge in West Virginia to BASE jump, and it happened to be occurring while I was in that area so I have another cool travel story to tell.
Anyway, that's what unique sights and attractions are all about, personally I love seeing (and collecting) these places. AtlasObscura calls them hidden wonders: amazing, surprising and unusual.
There are natural wonders, architectural oddities and thousands of less-known spots that are just fascinating to discover, all over the world. Of course, the map contains pictures, a description, and often a detailed article about the story behind the sight. Hours and hours of exploring this map await.
What is also awesome is that you can add places to the map yourself, if you know a noteworthy spot that is unique and you want to share it with others who are passionate about exploring our world, even the weird parts.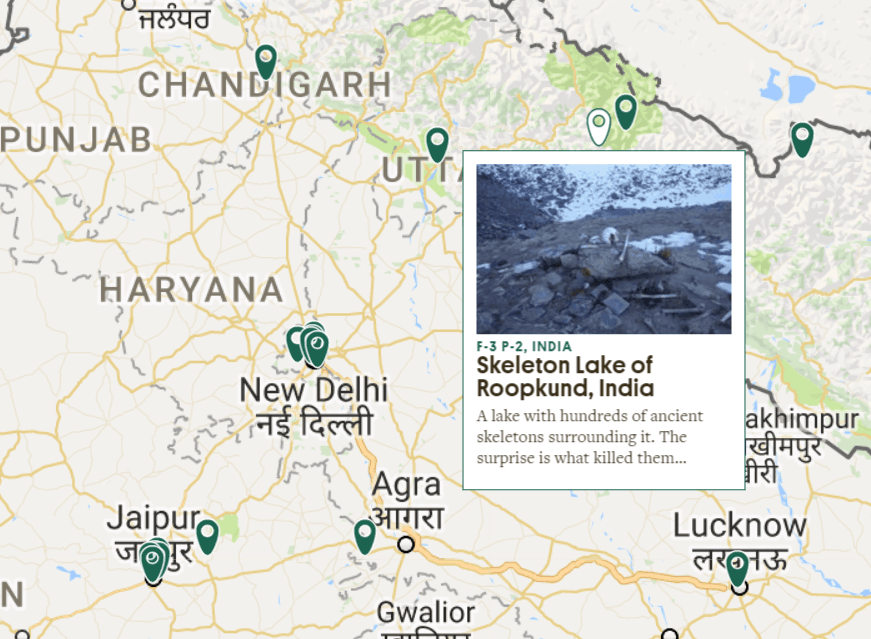 So, out of the 11,000 I have to warn you, a lot of them won't appeal to you, and that's fine, because there are very niche things in there sometimes. Their criterion is that the place is unique in the world, and they prefer to have more than enough spots on the map. That's why there is an impressive number of dots. But without a doubt, you will find many that will fuel your wanderlust!
Click here to explore the map and don't forget to check it out before leaving on your next trip. And even before that, the map has many sights in North America that are maybe close to you that you've never discovered… that way you can keep exploring, even when real life keeps you from traveling!
This is a very useful map, you should definitely explore it. Some might even be close to your home. Discovered something crazy? Tell us about it below!
Help us spread the word about our flight deals and travel tips by sharing this article and most importantly bookmark Flytrippers so we can help you navigate the world of low-cost travel!
Advertiser Disclosure: Flytrippers receives a commission on links featured in this blog post. We appreciate if you use them, especially given it never costs you anything more to do so, and we thank you for supporting the site and making it possible for us to keep finding the best travel deals and content for you. In the interest of transparency, know that we will NEVER recommend a product or service we do not believe in or that we do not use ourselves, as our reputation and credibility is worth far more than any commission. This principle is an essential and non-negotiable part of all our partnerships: we will never give any third-party any control whatsoever on our content. For more information on our advertiser disclosure, click here.
Share this post to help us help more people travel more for less: