Sometimes, even the best-laid plans can go wrong. This means that almost everyone will experience delayed flights at some point (if you've never had a delayed flight, you're really not traveling enough — Flytrippers will have great guides to help you with that soon). Delays are especially common these days and it can be frustrating when you've got somewhere to be.
Yes, it is possible to minimize the chances of being delayed when flying: by planning ahead with these tips. So this willo minimize your chances of needing to apply the 6 things to do if your flight does get canceled or delayed (which Flytrippers will talk more about soon).
To be clear, unlike most of our tips, these are not meant to save you money. They are meant to save you time, specifically the time you lose if you are delayed. These tips to avoid delays sometimes require spending more, but many travelers find it worthwhile as they value time more than money.
Here are 7 ways to increase your odds of arriving on time (with #7 being the most important; you won't even need the 6 others with that one).
1. Choose early morning flights
This is by far the most effective tip to actually avoid your flight being delayed.
Airports and airline operations are run to split-second timing (everything has to be optimized because passengers want cheaper flights). So one delayed flight can have a big domino effect on schedules over the course of the day.
This means flights get delayed even if there's nothing wrong at that point in time, it's just the residual effects of cumulative IRROPS (irregular operations, the aviation term for when something goes wrong) from earlier that day.
When booking a morning flight, there is less of a risk that another previous issue will cause a delay. According to research done by the US Bureau of Transportation Statistics, over 90% of morning flights are on time. This drops to around 70% for afternoon and evening flights. We can assume it's somewhat similar in Canada.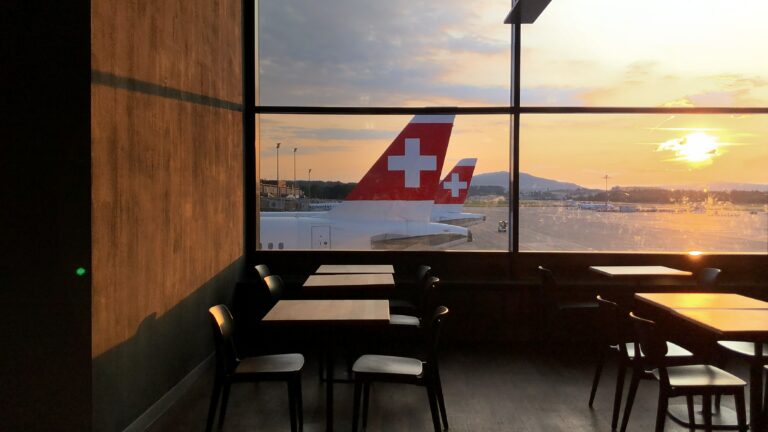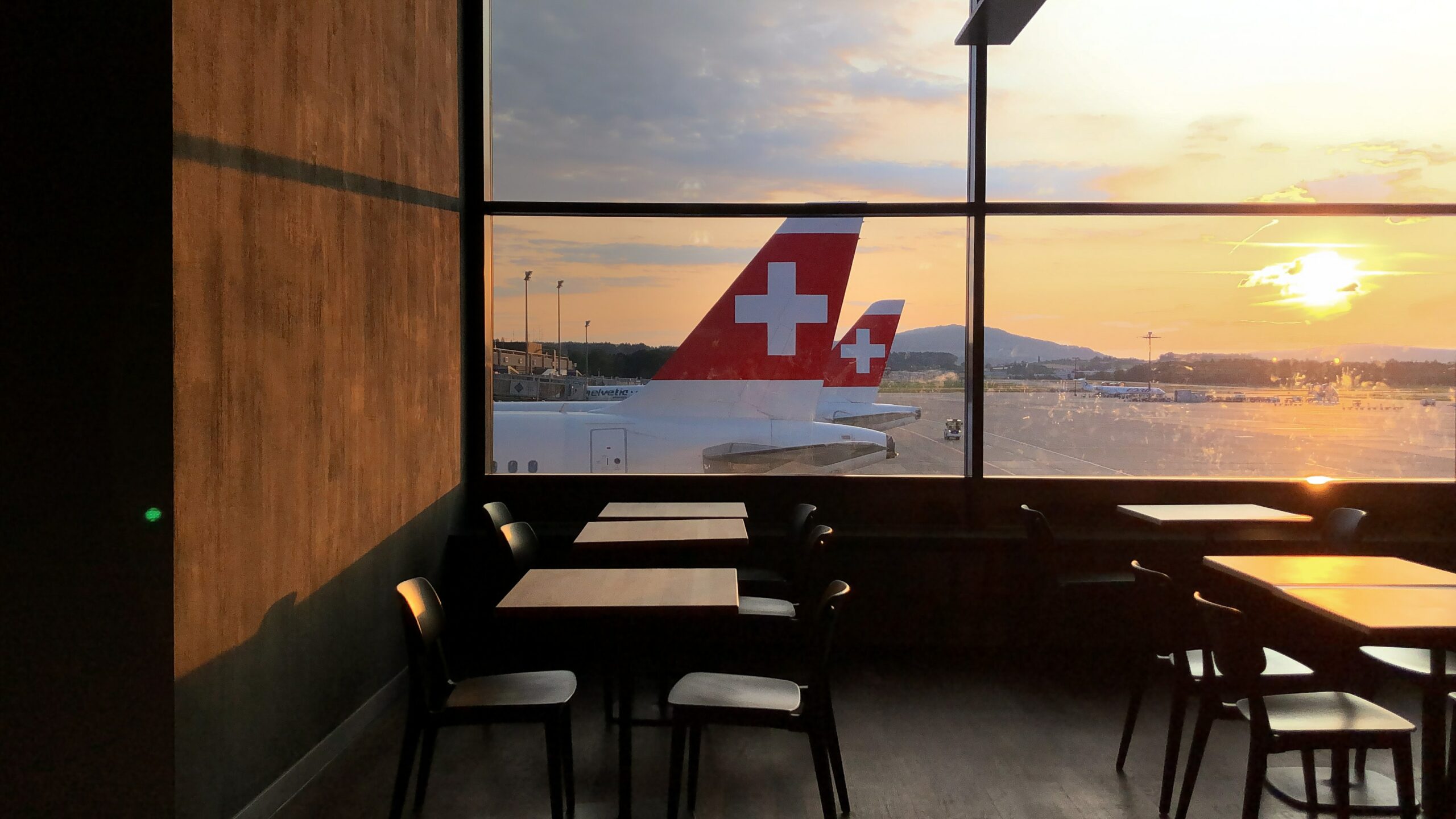 It's not a guarantee of leaving on time, but it's as close as it gets to making sure a flight won't be delayed.
And don't forget, a delayed morning flight can be a pain, but if it happens, at least the flight you're replaced on is likely to be the same day.
A delayed afternoon or evening flight might mean you won't travel until the following day. At least you'll spend the night in a beautiful and free nearby hotel if you're a savvy traveler who booked your flight with a credit card that has free flight delay insurance, as many of the best credit cards in Canada do. But it you will be delayed longer.
2. Choose nonstop flights
Nonstop flights are usually much more expensive of course, but they are more likely to get you there on time. Indirect flights with layovers increase the chance of delays.
It's a numbers game: the more airports and flight segments, the more you could suffer delays due to bad weather, staff issues, missed connections, or anything else.
Nonstop flights often also have a better chance of making up for any lost time. You could still touchdown at the original arrival time even if you have a short delay before takeoff.
Why? Airlines almost always do some "schedule padding." That means that they include extra time in their flight schedules to improve their "on-time" stats and to subtly cover up some delays.
3. Avoid the busy days of the week
Most people base their travel around the weekends: their short getaways to avoid taking days off work and their longer trips to maximize their full weeks off.
So those days are busier. It's simple: more people and more flights mean a higher chance of things going wrong.
If you want to avoid the crowds and delays, booking a midweek flight is better if it fits with your schedule. It's also usually cheaper, which is a double win!
Tuesdays and Wednesdays are the days where flights are most likely to be on time (and also often the cheapest days to fly, but like any flight tip it's far from guaranteed, prices vary so much of course).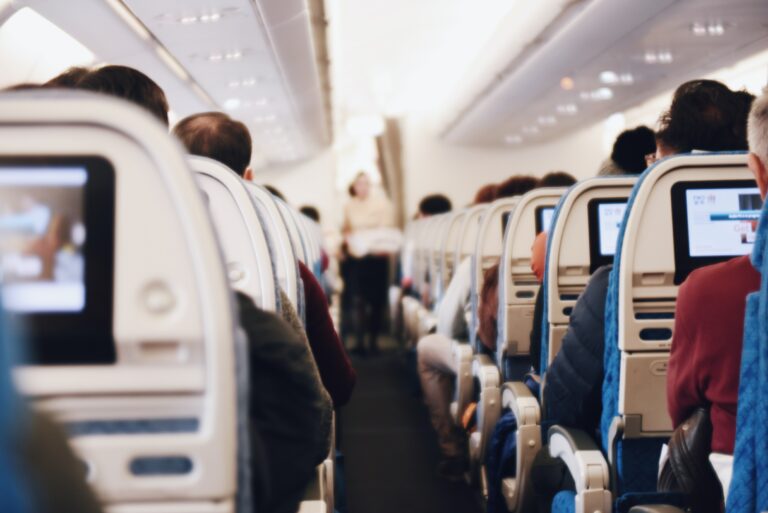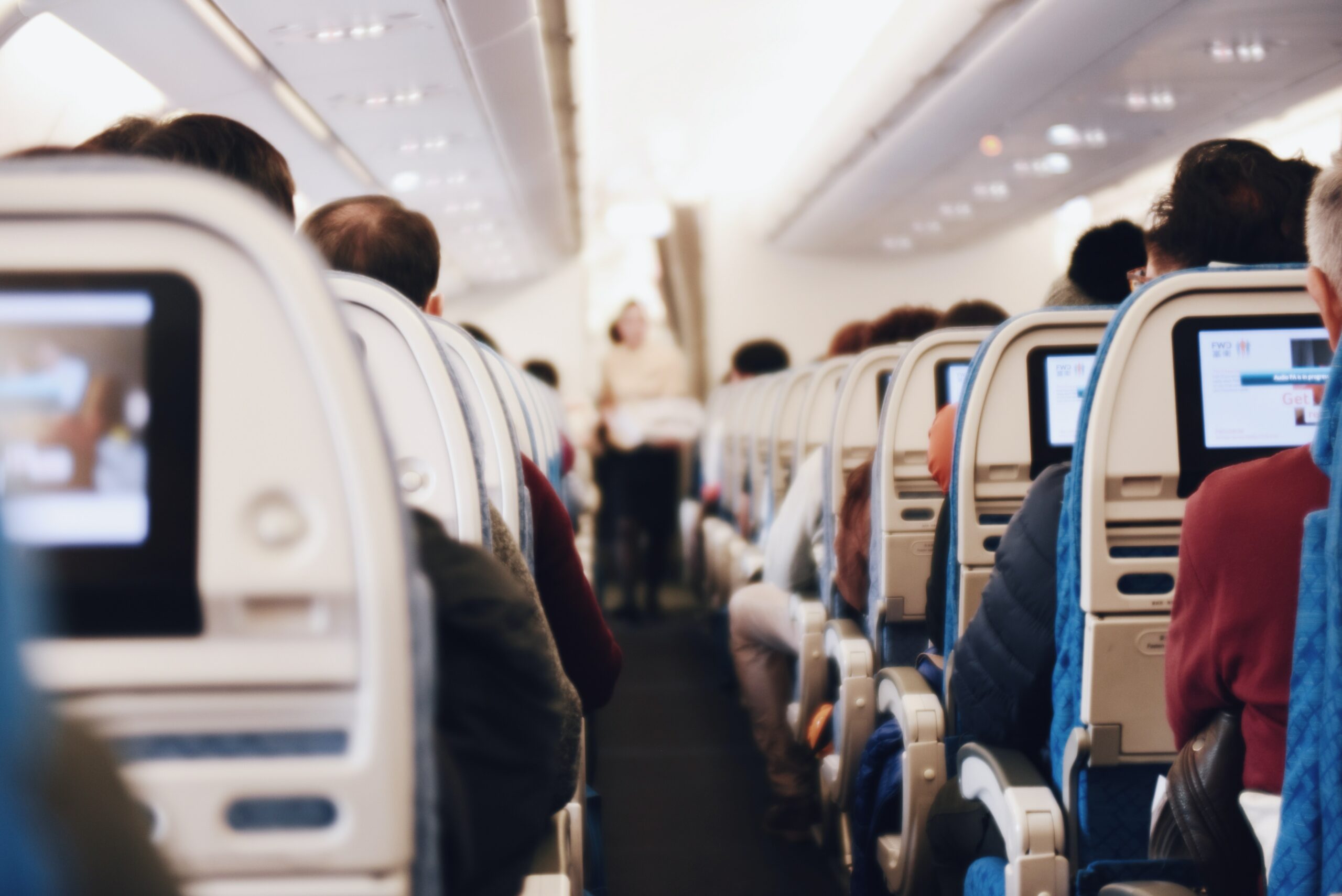 4. Avoid the busy holiday periods
It's the same principle as the previous tip. Airports are almost always busy (some more than others), but especially during public holidays or national events.
Airports and airlines are stretched even thinner during peak holiday periods. For example, the school break for Christmas generally starts around the same time for everyone and that first day is a terrible day to fly.
Sometimes you can't help traveling during busy periods, especially with kids.
If so, another tip is that it's actually better to fly on the actual day of a holiday, as fewer people want to travel on that day (they usually want to be somewhere by that day). Delays on Christmas Day will be less likely than on the busy days before.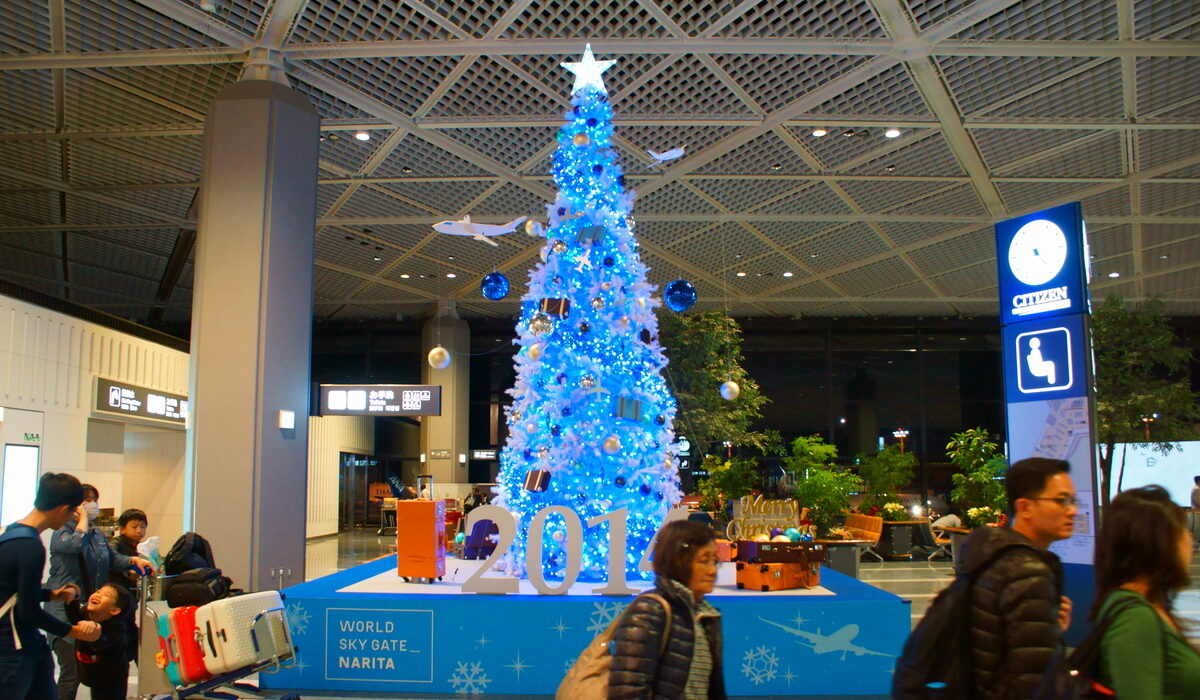 5. Book backup flights
If you really, really cannot afford to be late, you can be super organized and book a backup flight.
Yes, that really means booking 2 separate flights on the same day. More and more travelers are doing this (which obviously increases prices for everyone by the way).
This way, if your first flight is canceled or delayed, you'll have saved a seat on another flight and you can immediately and effortlessly get on it.
You can book a backup flight on a different airline than the one operating your first flight. First, the odds that 2 different airlines will be experiencing major delays on the same day are lower. But also, most airlines simply won't allow you to have 2 bookings with them on the same day under the same name from the same airport.
The fact is that when flights are canceled and delayed, seats are obviously extremely limited on other flights. So having a backup flight guarantees you will be the one to get one, rather than have to fight for the few available last-minute seats with all the other passengers from the canceled flight.
This is a great example of how being willing to spend more can help you avoid delays.
If your original flight is delayed or canceled, airlines will almost always allow you to get a full refund. But if it leaves on time, you'll have to pay a cancelation fee or a change fee to cancel the backup flight (US airlines have almost all eliminated change fees for many flights, so this tip is a lot more popular over there).
You can also book the backup flight in a higher ticket fare class, which gives you free changes or at least a future travel credit. It's more expensive than a normal flight, but might be cheaper than the change fee depending on the flight.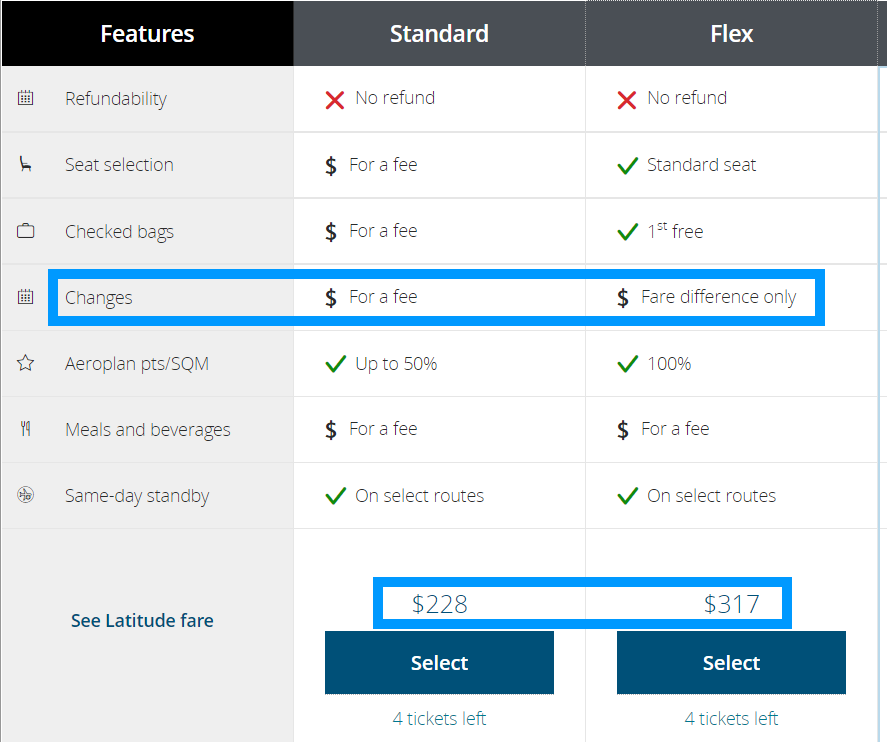 Always check each airline's change policy! Both for the original flight and the backup flight. And Flytrippers will have more details about compensation rules soon, for delayed flights.
We'll also have more details about booking backup flights to keep this post shorter, including why it's one of the many reasons that many pro fliers are now booking 2 separate one-ways instead of 1 roundtrip whenever possible.
6. Act fast when delayed
This one is actually part of the 6 things to do if your flight does get canceled or delayed, but it's also a way to avoid longer delays if everything else has failed.
When a flight is delayed or canceled, there will be loads of other people looking for another route.
There will be limited seats on other flights, so you need to be fast. Getting your airline's flight status alerts, making sure you know how to research flight alternatives on your own, and knowing where the airline help desk is will help shorten the delay.
Those who don't take responsibility and just rely on the airlines risk being delayed for longer.
If you want to lower your chances of being delayed even more, you can even research other options before the day of your flight to be prepared. Check out other airlines, nearby airports, and even buses or car rentals if that's an option for your destination. This means that when your flight is delayed, you can react faster and get ahead of the crowds.
7. Book flights a couple of days early
This is really the only tip that is almost guaranteed to work, and it's really simple.
If you really can't be late, the best way to ensure you're on time is to fly a couple of days early.
It's not always possible schedule-wise, and it might cost you more, but flying a day or two in advance means that even if a flight is delayed or canceled, you'll still have loads of other choices and you won't even need to use the 6 other tips at all, as I mentioned.
Think about it, if you need to be at an important event, is the cost of a hotel the night before worth it if it means you're sure not to be late? You can even often just come back earlier to make this a cost-free tip.
Flight delays will always be a risk so play it safe if you absolutely cannot be late. We wrote an entire post about the easiest way to make sure you aren't delayed because it's that important.
Want to get more content on tips to make flying easy?
Summary
Even though flight delays and cancelations are beyond your control as a traveler, these 7 tips will at least lower your chances of being delayed. Apply a few of them — or all of them — to have all your bases covered.
What would you like to know about flight delays? Tell us in the comments below.
See the deals we spot: Cheap flights
Explore awesome destinations: Travel inspiration
Learn pro tricks: Travel tips
Discover free travel: Travel rewards
Featured image: Disrupted flights on an airport information board (photo credit: Ahmed of Al Jazeera English/Wikimedia Commons)
Share this post to help us help more people travel more for less: