Jorge is a guest blogger at Flytrippers. Follow him on Instagram and scroll down to read his bio.
Barcelona is in the news pretty often these days, so this is a great time to discover this city… it has so much to offer. Here is a tour of its most beautiful architectural spots.
Barcelona is a city that has everything to make tourists, travelers, and residents fall in love with it. Located along the Mediterranean Sea, Barcelona is, undoubtedly, one of my favorite European cities. Architecturally it is a jewel, it is the cradle of modernism, a movement that started with Antonio Gaudí.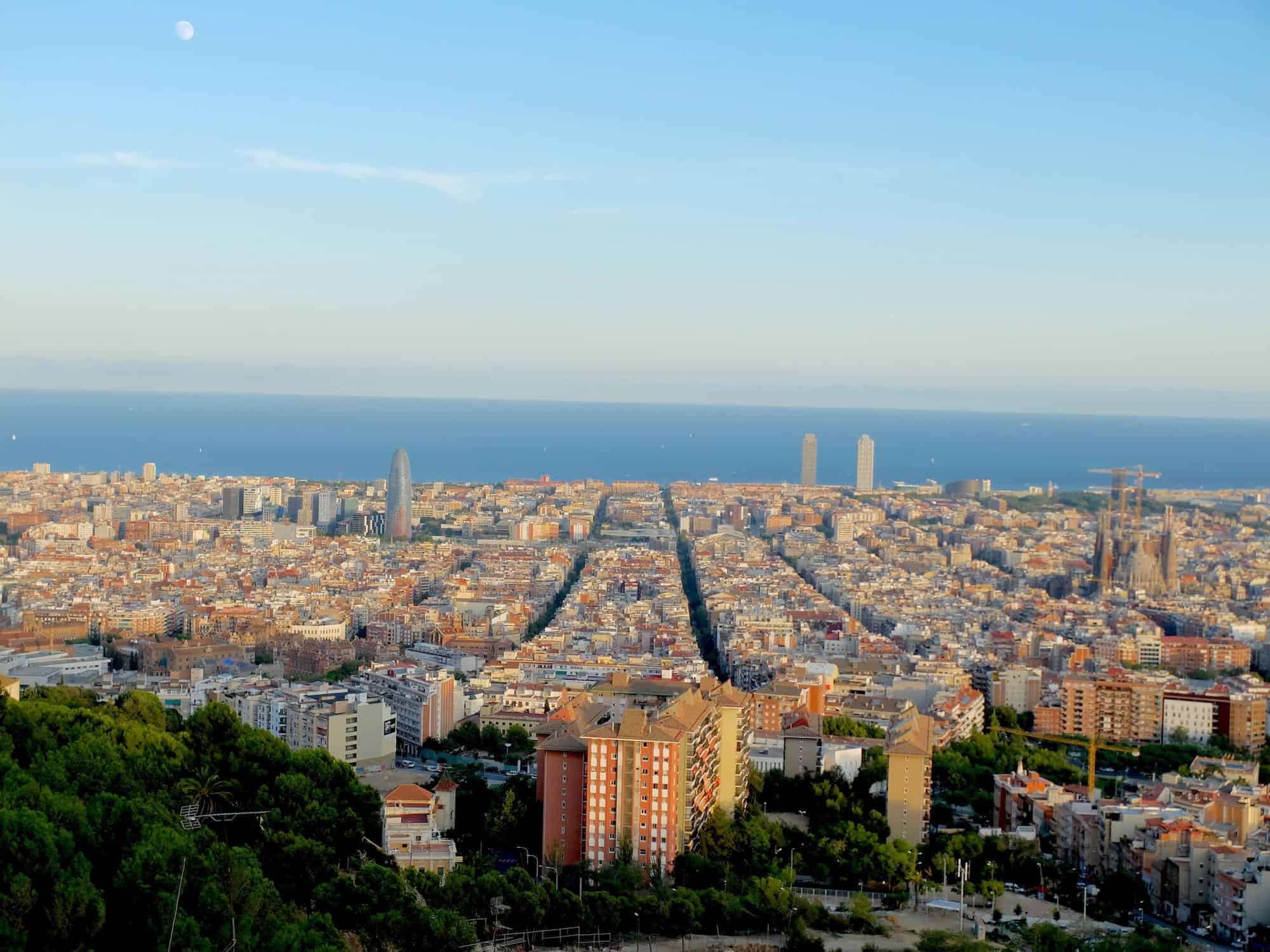 Modernist landmarks will make any traveler realize what an elegant and sophisticated city Barcelona is. The buildings' art and the importance and consideration given to the ornate make it a very attractive city. It is clearly a town that deserves to be photographed at every corner.
Depending on how many days you decide to stay, here are my suggestions of places you should visit.
Barcelona, the city of Gaudí
Antonio Gaudí and Barcelona are synonymous. In every corner, Gaudí's work is present. Get into the architectural and artistic side of Barcelona and find out the importance of modernism in architecture.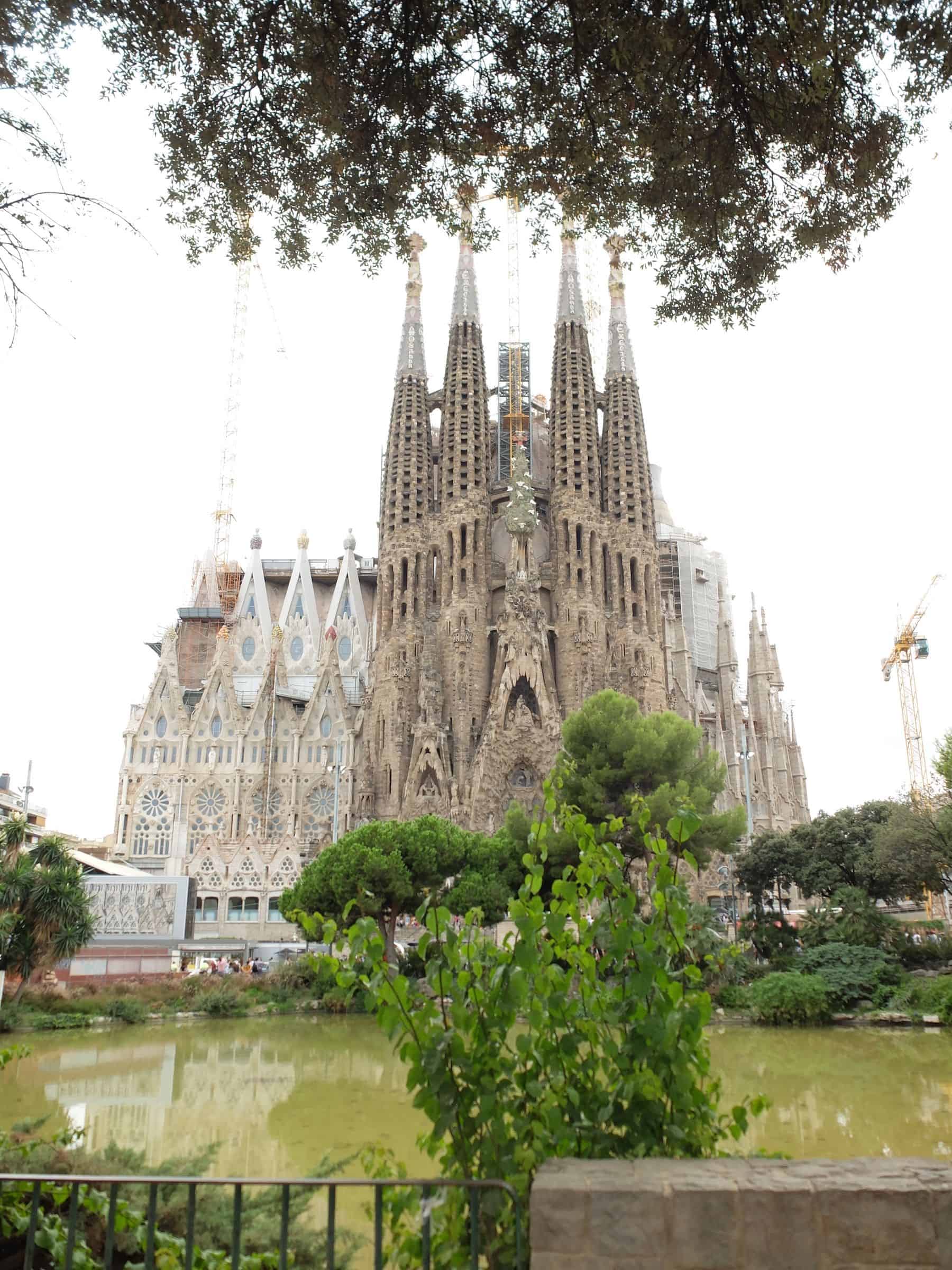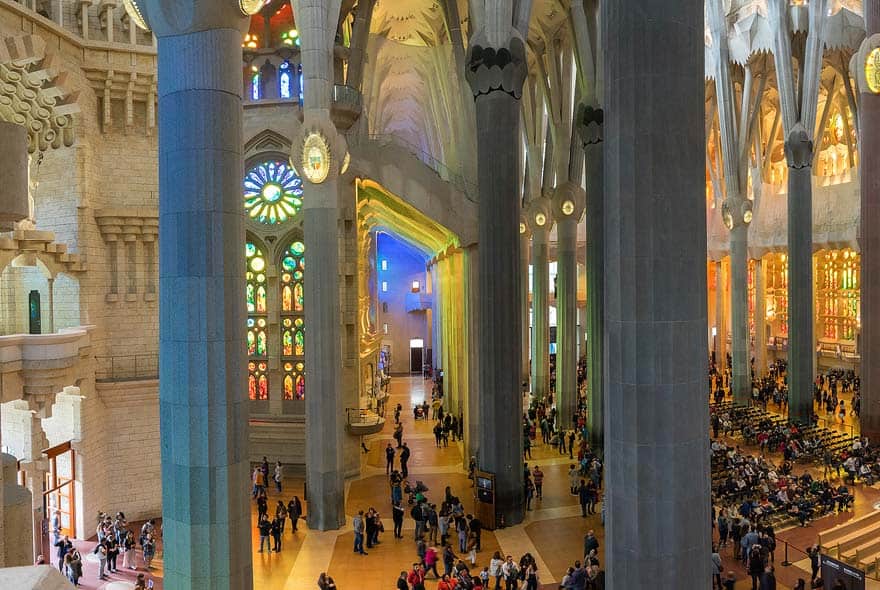 Thus, I recommend an itinerary starting with the Basilica La Sagrada Familia, the icon of the city and the highlight of Gaudí's magnificent work. Take a guided tour if you can, that will give you a clear idea of what the Sagrada Familia (Holy Family) represents. The guides will give you a much clearer picture of what modernism and Gaudí stand for.
After the visit, cross the street and visit the Gaudí Square. You can take spectacular photos and have the best view of the church and some panoramic vistas.
Walking through Paseo Gaudí, you will end up directly at the Place Sant Pau: it is another modernist building, by architect Lluís Domènech i Montaner. It was declared a World Heritage Site by UNESCO in 1997.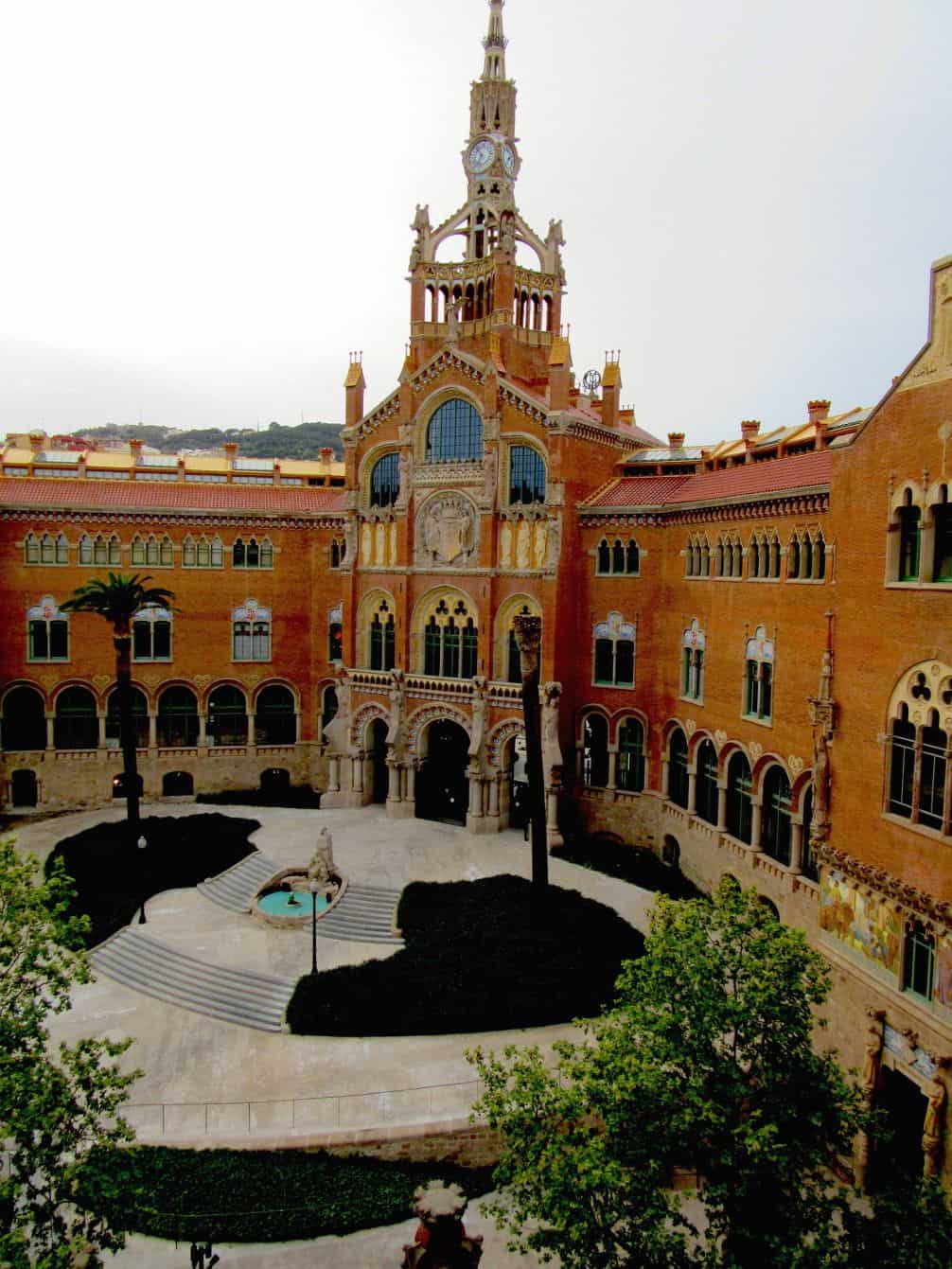 Modernism, the Gaudí movement
Park Güell, a must-see, is one of the most popular views, and is featured on all the iconic postcards. This park dates back to the year 1900, commissioned to Gaudí by the Catalan businessman Eusebi Güell.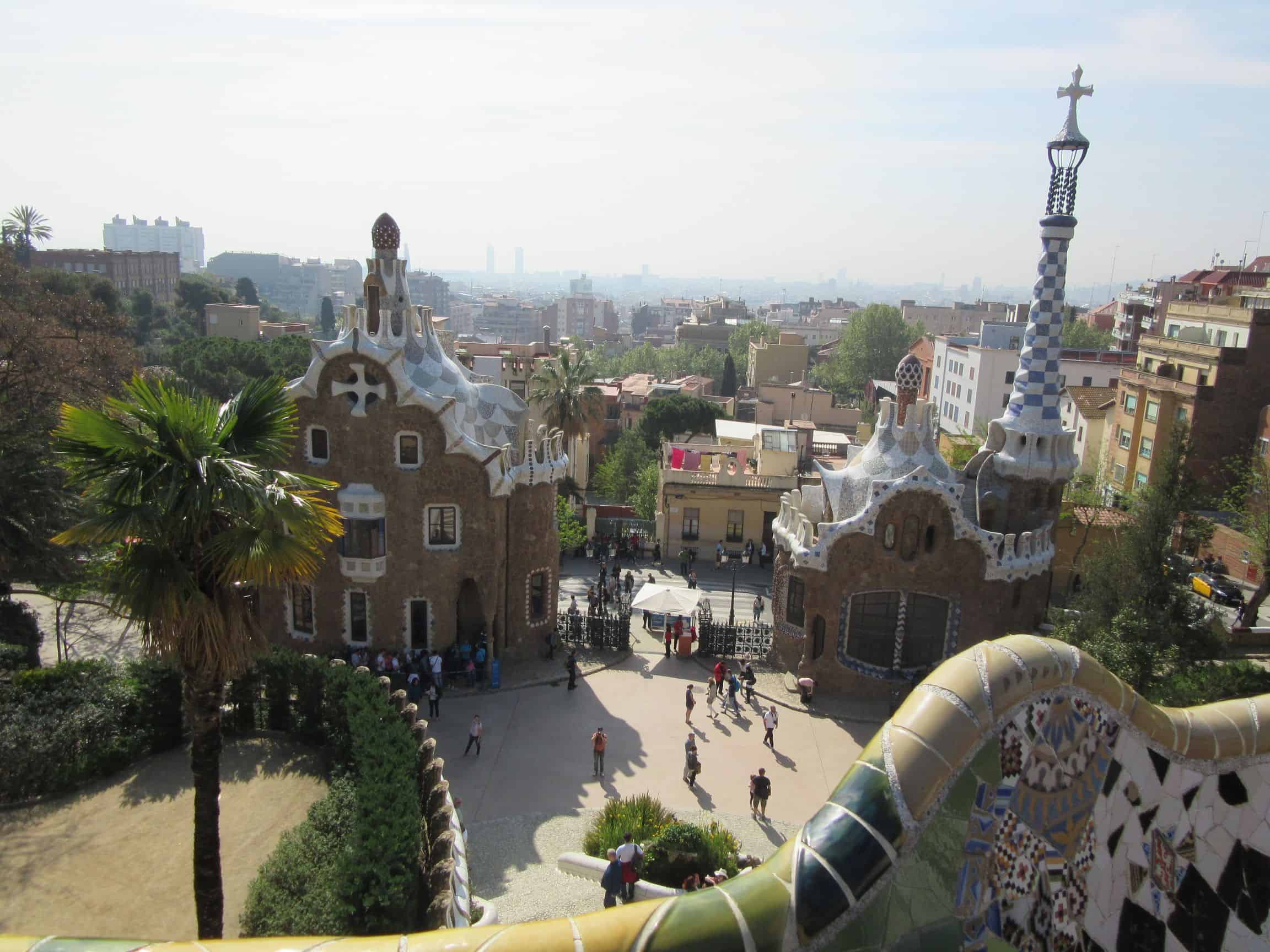 However, the construction, planned to be a private residence for the wealthy families of the time, was transformed into a large public park.  The exorbitant prices of the houses and the lack of transportation were some of the reasons.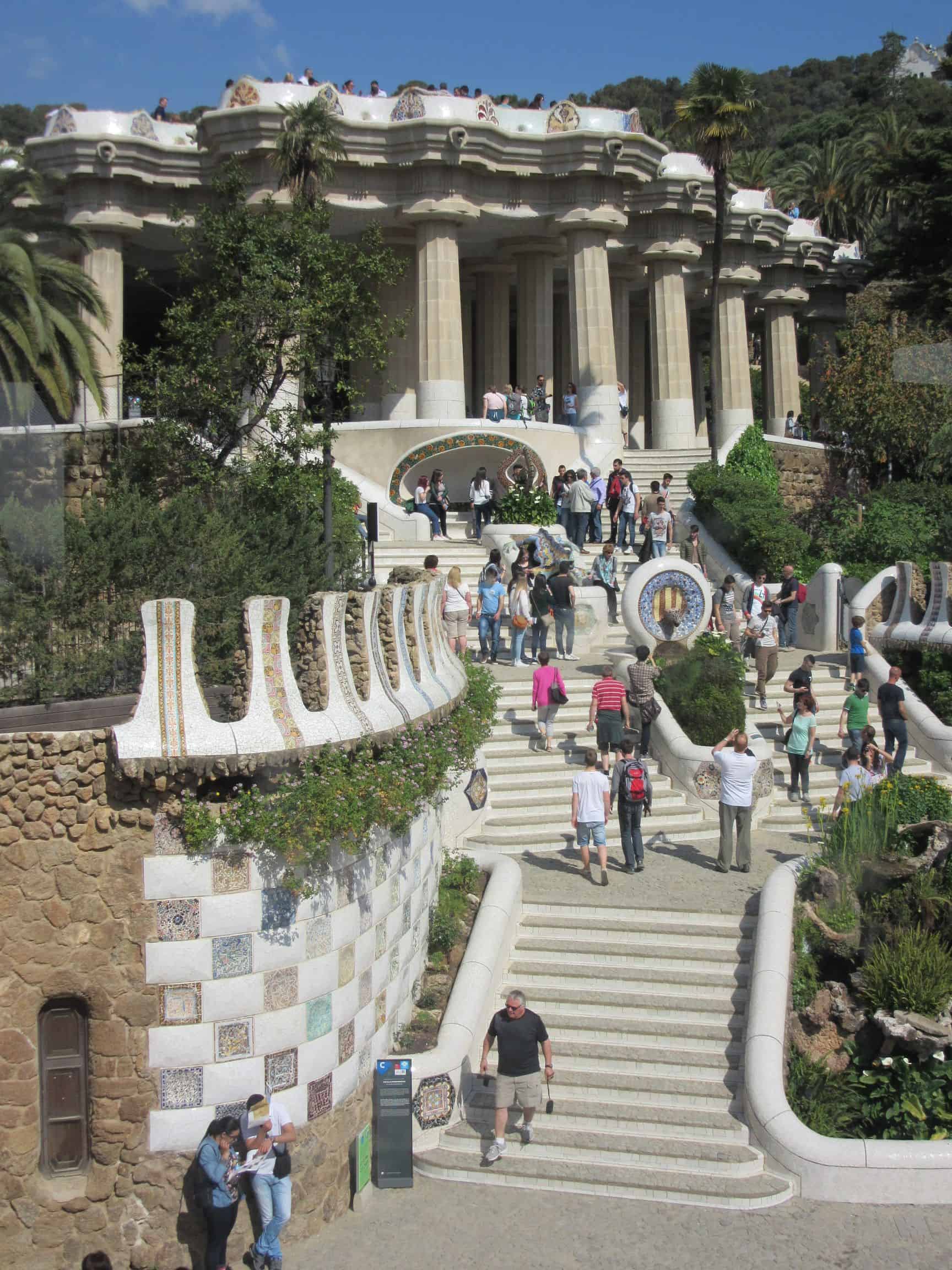 How Gaudí understood nature
Güell wanted to build a large garden surrounded by houses. This garden was inspired by the British parks. That's why the English name "Park" remains. Visiting Park Güell will help you understand modernism as Gaudí understood it. The representation of nature is an important characteristic of Catalan modernism.
Nowadays Park Güell is a very attractive place. It is a natural viewpoint that will allow you to see Barcelona in all its glory. The panoramic view of the city is unique and worth the visit.
The gardens and terraces, decorated with a potpourri of mosaics, are the perfect place to appreciate the Mediterranean Sea and get an idea of how Barcelona stretches from the mountain to the sea.
There are three houses in the Park Güell complex, you can visit only one of them: it is the house where Gaudí lived, today called Casa Museo Gaudí (Gaudí Museum).
By Passeig de Gracia
Walk along Passeig de Gràcia, a boulevard that houses the most exclusive shops and restaurants in the city. You will find the most luxurious brands and fashion houses in the world there.
The store windows stand out, as their elegance combined with the modernist buildings make for a unique shopping street.
If you lift your eyes a little, you will see several lanterns along the entire street. These lanterns and lights are part of the modernist style of the time. Likewise, the reconstructed marble benches are another characteristic that indicates that you are in front of a modernist work.
Along Passeig de Gràcia, you will see modernist buildings of incomparable elegance. Buildings designed by renowned architects of the time. So, it is imperative that you visit two of them, La Pedrera – Casa Milà and Casa Battló.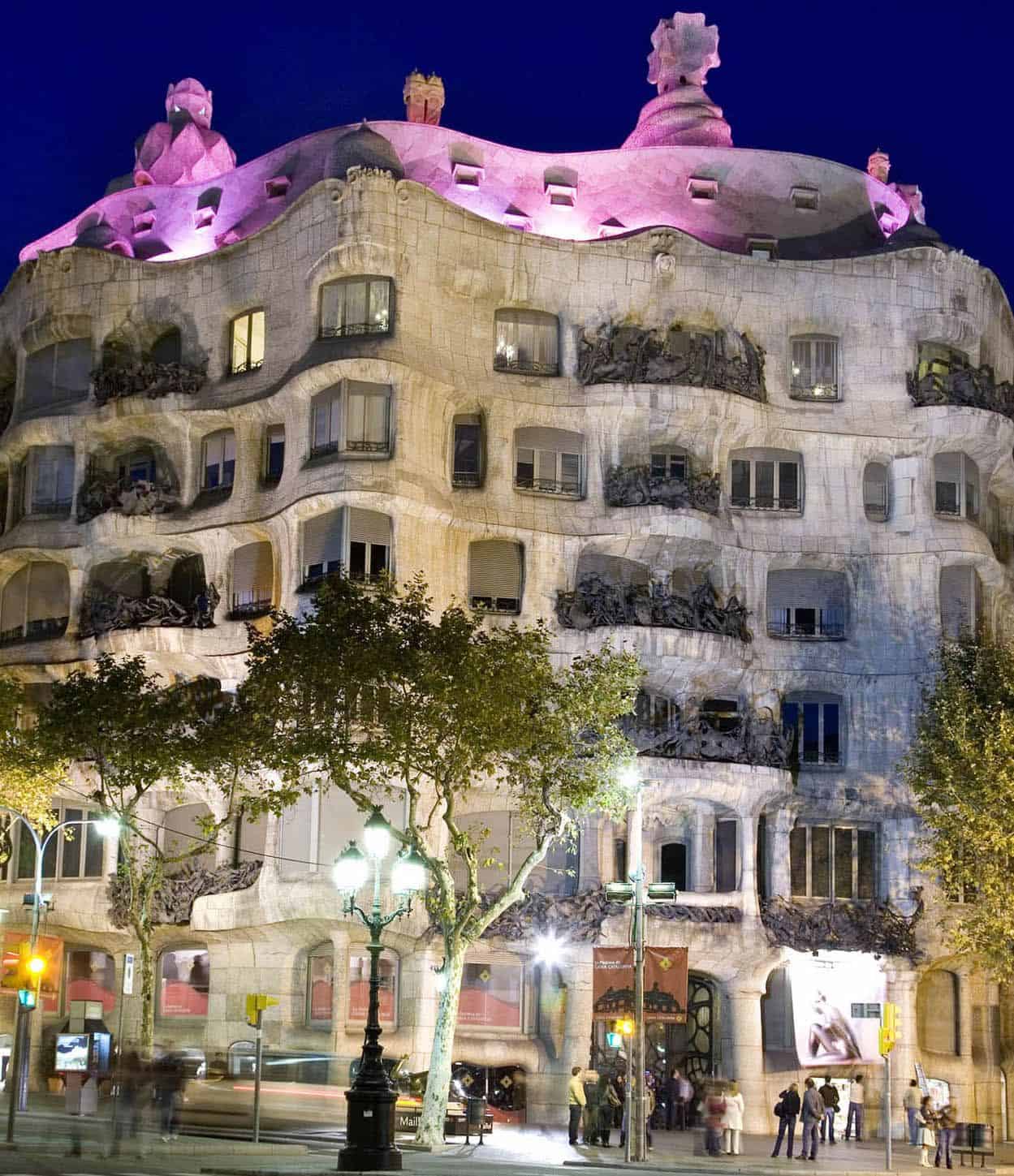 If you decide to visit La Pedrera, afternoons are an excellent option. You will enjoy classical music concerts ans also spectacular video projection mapping in the cultural center.
The exquisite thing about this is that the concerts are outdoors, on the terrace, in the upper part of the house. Experience a unique moment and enjoy the view of the boulevard, something really remarkable and sophisticated.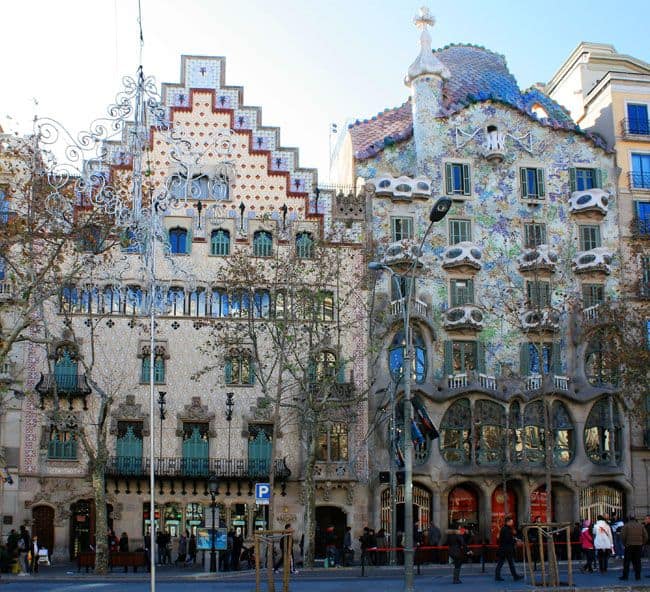 Another spot to go, a few streets away from La Pedrera is Casa Batlló on Passeig de Gràcia itself. This place, more than a building, is a work of art. Its unique façade frames a visual spectacle that you cannot miss. The architectural details, the design, the finishes, the stained glass, the colors, the shapes. Everything was designed to amaze visitors.
The Boulevard looking at the sea
Modernism is everywhere in Barcelona. Go for a walk through the main streets of Las Ramblas, a kind of touristy street. It is full of restaurants and souvenir shops where this architectural style is present.
If you love the sea and its bays, Las Ramblas leads to the port of Barcelona. You can enjoy the unbeatable landscape drawn by the sea, yachts and the mountain backdrop, Montjuic.
Barcelona is a city that welcomes 7 million tourists a year. When you visit these attractions you will meet hundreds of tourists, just as eager as you are to discover the city. Hence keep in mind that is better to buy your tickets in advance and avoid long queues.
Check out Flytrippers' tips to fly to Barcelona (or anywhere in Europe) at a low price by using ultra low-cost carriers, no matter where you live in North America.
Bottom Line
Barcelona is an architecture lover's paradise… among many other things. It is such a beautiful city, there is something for everyone.
Have you ever been to Barcelona? Tell us below!
Help us spread the word about our flight deals and travel tips by sharing this article and most importantly bookmark Flytrippers so we can help you navigate the world of low-cost travel!
Advertiser Disclosure: Flytrippers receives a commission on links featured in this blog post. We appreciate if you use them, especially given it never costs you anything more to do so, and we thank you for supporting the site and making it possible for us to keep finding the best travel deals and content for you. In the interest of transparency, know that we will NEVER recommend a product or service we do not believe in or that we do not use ourselves, as our reputation and credibility is worth far more than any commission. This principle is an essential and non-negotiable part of all our partnerships: we will never give any third-party any control whatsoever on our content. For more information on our advertiser disclosure, click here.
Share this post to help us help more people travel more for less: