Audrey is a guest-blogger at Flytrippers. Follow her on Instagram and read her bio at the bottom of this page.
---
Kauai is well known for its amazing landscapes. Apart from hiking, chasing the numerous beaches is probably the cheapest activity to do on the island. Since I lived on the island of Kauai for several weeks, I had the time to explore the area and find cool activities to do for free, or at a low cost.
Seeing the special prices to the 4 beautiful islands of Hawaii in the last few weeks on Flytrippers' cheap flight deals page, I was inspired to share about beaches and secret local spots on the island. You can also read my last article about Kauai's best hikes.
It is safe to say that I met incredible people throughout my journey on this beautiful island. Some helped me discover amazing places while I shared my discoveries with others, passing on the knowledge and desire to explore. The information and details below are from my personal experiences and don't replace a travel guide.
The Beaches
Let's start with what attracts many to the Hawaiian Islands, the beaches.
1. Kalalau Beach
Since the trail to this beach is closed for now due to ongoing major repairs, the only way to access it is by boat. For experienced kayakers, it's also possible to rent kayaks. You can view the progress of the repair work being done on the Kalalau trail by following this link.
This one mile beach is simply stunning, full of secrets including many caves to discover and cute cats desperately wanting to be your new friend.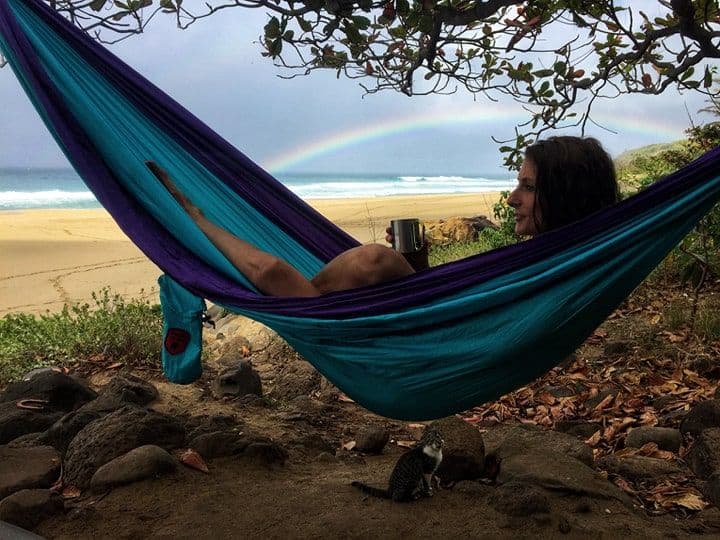 2. Polihale State Park
Completely at the other end of the Kalalau trail, Polihale State Park is the beginning (or end) of the Na Pali Coast and is secluded, with a lot less tourists given that the roads aren't as accessible. Polihale beach is my second favorite personally.
A beach with golden sand and dunes that go as high as 100 feet, Polihale State Park stands out for its wild side. The beach is not suitable for swimming due to strong currents, but many camping sites are available near the ocean at a low cost.
3. Hanalei Bay
Safe for swimmers of all ages and suitable for paddleboard/kayak activitites, Hanalei Bay has authentic shops and bohemian restaurants. Hanalei Pier, one of the most photographed landmark on the island, is a famous spot to watch the sunsets and relax.
Visiting the Farmer's markets on Saturday mornings is a must, you can buy local products directly from the producers! You can get the complete schedule of the Farmer's markets located on the island here.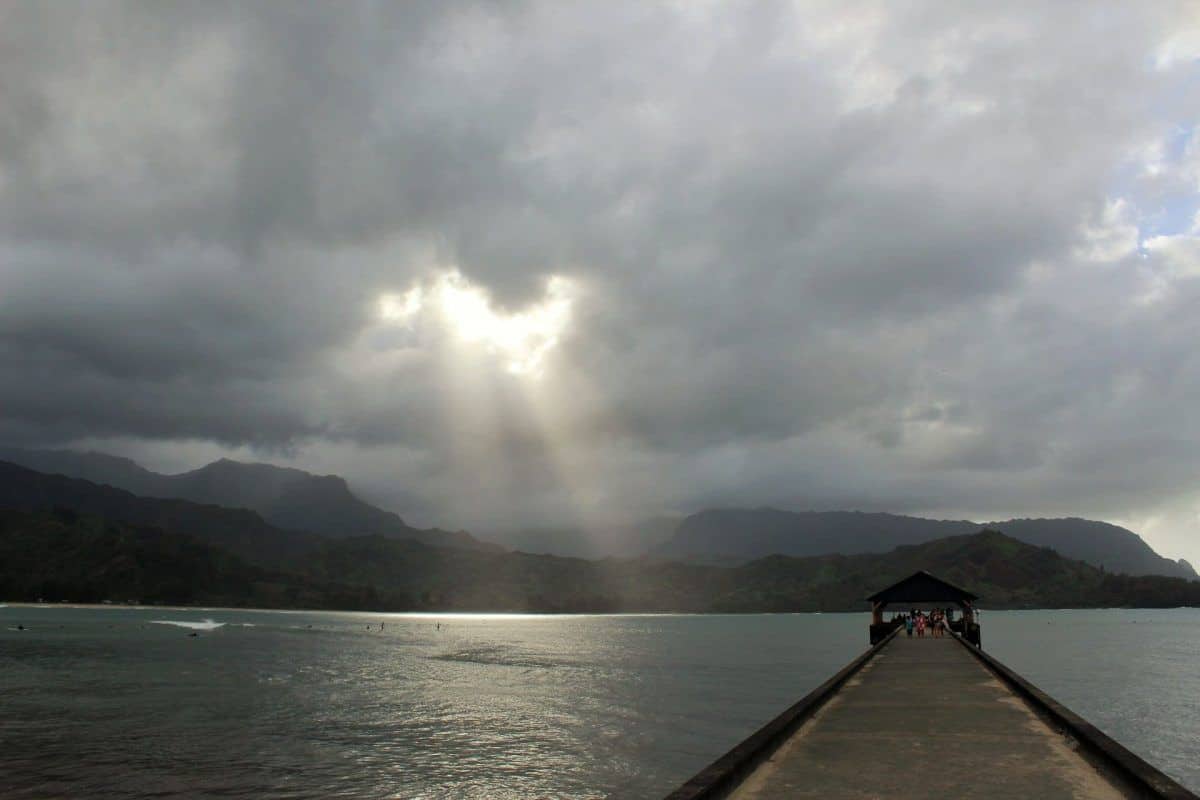 4. Shipwreck's beach
Popular for its accessibility and privacy, Shipwreck's beach overlooks Keoniloa Bay. Depending on the season, it is possible to surf there but the main activities are swimming, walking and slacklining. Parking is free but you have to go down on Ainakoa Street to find available parking spots.
From Shipwreck's beach, I often walked for miles along the golf course to get to the many deserted beaches. I also walked to the Makauwahi cave reserve, to Gillin's beach and Kawailoa Bay to observe the seals.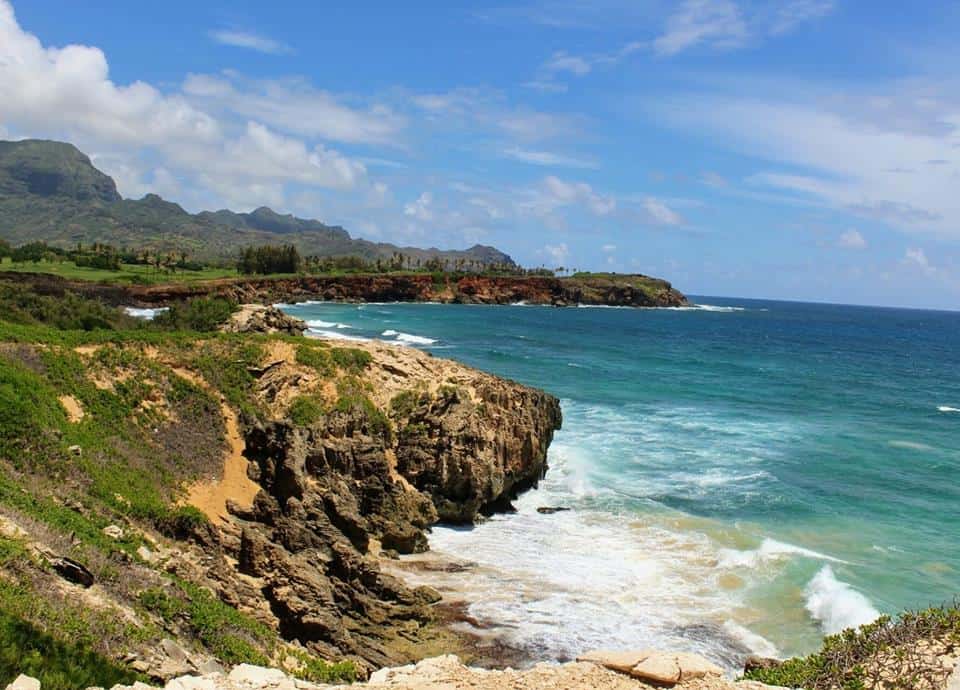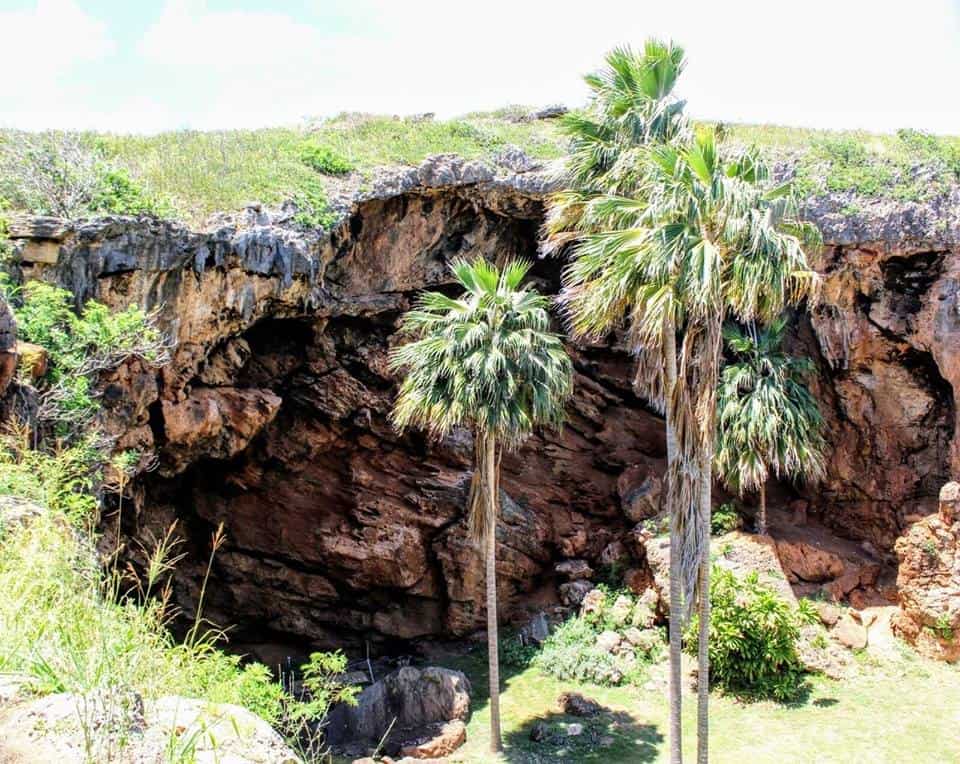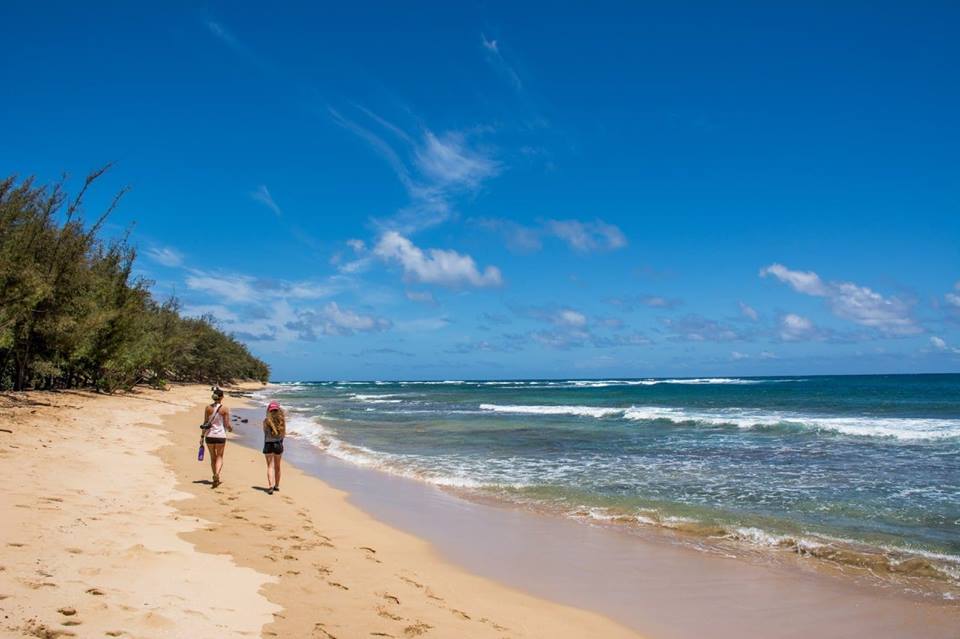 5. Poipu beach
Characterized as very safe for swimming, but on the flip side it is very touristy. Because it's easily accessible by car, a lot of resorts and condos are established in that area. There are many turtles and seals laying on the sand by the sea in the early mornings. It's also possible to surf there depending on the seasons and currents.
For more quiet and privacy, I enjoyed going to Ka Law O Kaiwa beach. To get there, drive to the Sprouting Horn and continue along Kukui'ula Golf on Lawai Road. I parked at the edge of the road and I never had any problems. A red fence blocks vehicle access, therefore you must go by foot and walk around the fence, then keep left to go down to Ka Law O Kaiwa beach.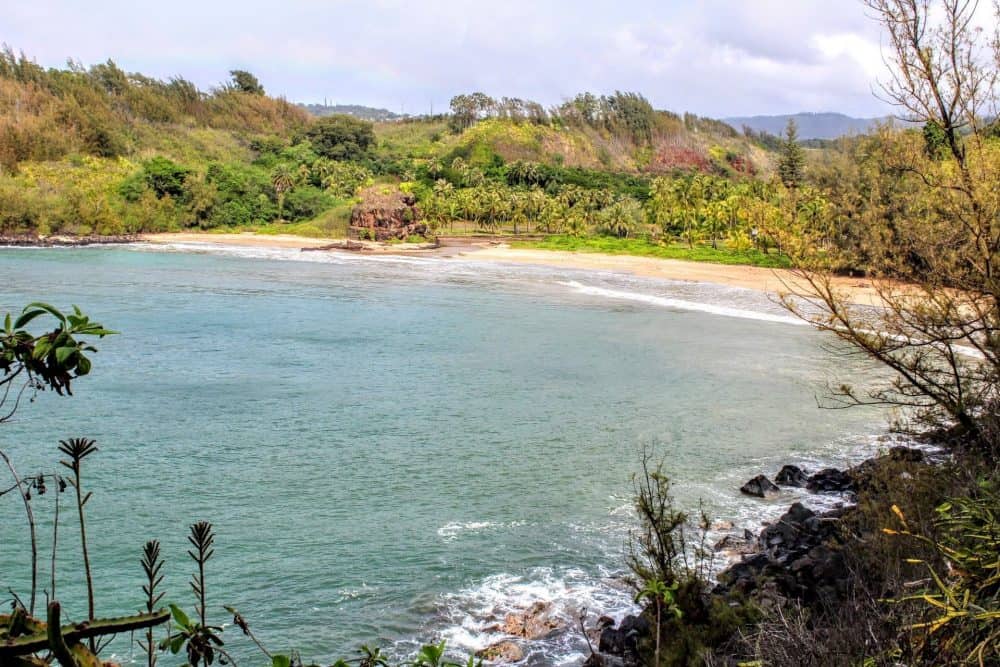 6. Kukuiula beach
If you are looking for an easy and accessible place to put kayaks or paddleboards into the ocean without the crowds, this is the place.
Kukuiula can be described as a small boat harbor that is fairly calm. Lots of people snorkel early in the morning or at the end of the day because not only is the water deep, but there are also many turtles in this area which are a delight to encounter. However, it could be dangerous during peak hours due to boats coming in and out of the bay, so keep a close eye on the traffic.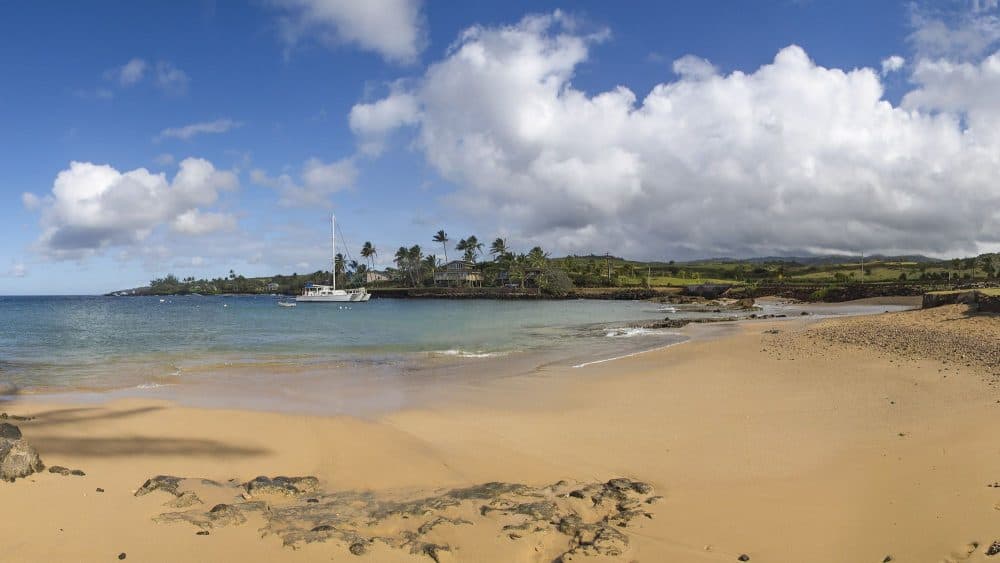 7. Kekaha Beach Park
Located on the far West side of Kauai, this is the place where I liked to go read and watch surfers catch waves at sunset. As it's the dry side of the island, I would drive up there when it was raining in Poipu beach.
It's a long and wide beach that marks the start of the the longest stretch of white sand beach in the state. Even tough this beach is really close to the main road, traffic noise is covered by the sound of waves. Another interesting fact is that during my visits there, I could access free Wi-Fi directly on the beach thanks to the stores around!
https://www.instagram.com/p/BnOtoDUFVwS/hidecaption=true
Budget-friendly activities not to be missed
Here are a few things other than hikes and beaches that I enjoyed.
1. Hanapepe village
Who has not seen or heard about the movie Lilo and Stitch?
The village of Hanapepe, known as the biggest little town, inspired Walt Disney's filmmakers to create the movie. On Friday evenings, Hanapepe lights up with kiosks, music, and food trucks for the 'Art Night'. The multiple shops, the old bookstore and the illuminated suspension bridge built in the early 1900s make this village a 'must see' if you ask me.
For those who enjoy bakeries, Hawaiian pie company "the Right Slice" has a kiosk there every Friday night and let me tell you, they have the best pies I've ever tasted in my life!
On the way to Hanapepe, stop at the Kalaheo Cafe in Kalaheo. They have great local produce and amazing coffee at a reasonable price!
2. Uluwehi Falls
For an out-of-the-ordinary adventure, paddleboards or kayaks can be rented to go to Uhwehi Falls, usually identified as Secret Falls. I rented my paddleboard at Kamokila Hawaiian Village, located on the left just in front of the Opeaka'a Falls. It takes about 45 minutes kayaking on the Wailua river and roughly 35 minutes walking to get to the 100-foot falls. It's an easy and accessible hike for everyone but it's still quite popular, so it's best to go during the week.
Adding charm to this place, within the first few steps you must cross the Wailua River with the help of a rope installed on both sides of the river. If you want to double the fun, bring an inflatable tube to go down the river on it instead of walking back! If you have the time, you can visit Fern Grotto, King & Queen's Bath and the Swimming Hole.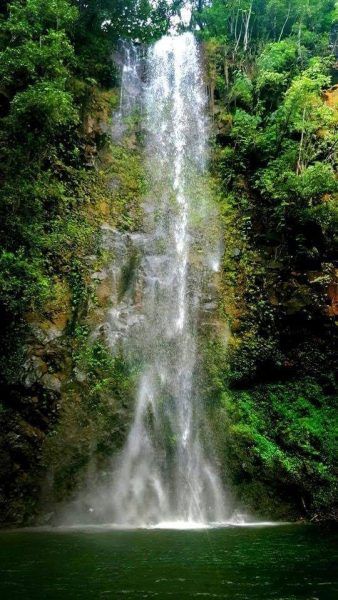 If you don't have an inflatable tube, but still would like to try a floating tour, Kauai Backcountry Adventures is the place! For a fee, you can go on an adventure, floating down in canals, passing through tunnels that were hand dug in the 1870s.
Claustrauphobics, beware! At one point, everybody turns off their headlamps !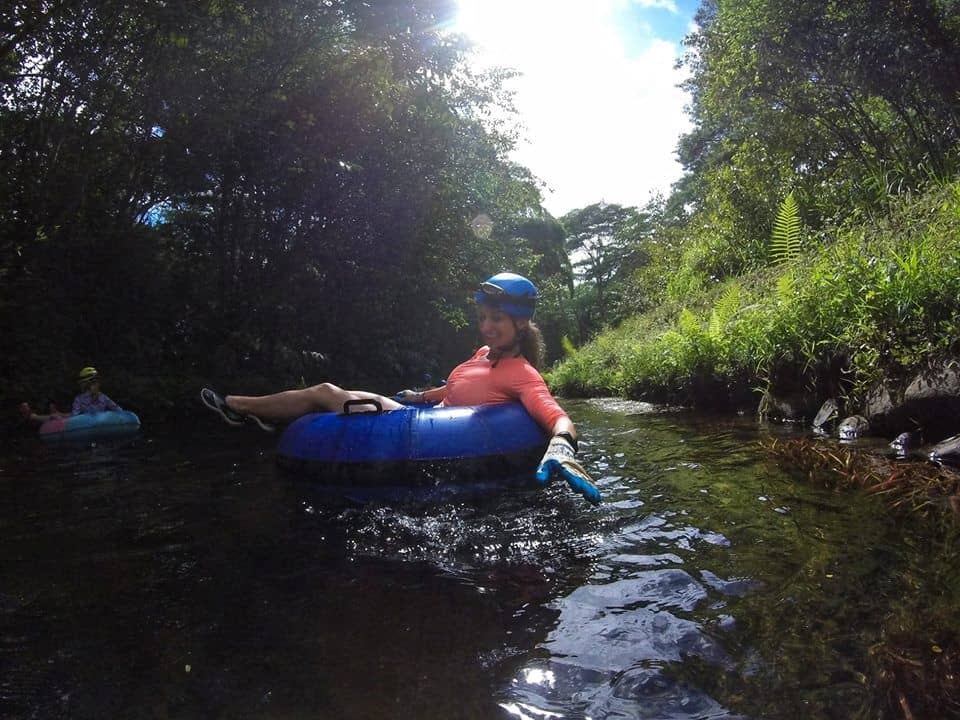 3. Lawai International Center: the oldest Buddhist temple
For history lovers, the Lawai International Center Buddhist temple is one of Kauai's oldest. They also have replicas of 88 sanctuaries built by Japanese immigrants in 1904.
They built a trail in the small mountains so both the community and visitors can admire them and put a lucky charm in one of them, if desired. The center is open every first and last Sunday of the month. You can read more information about the free tours by following this link.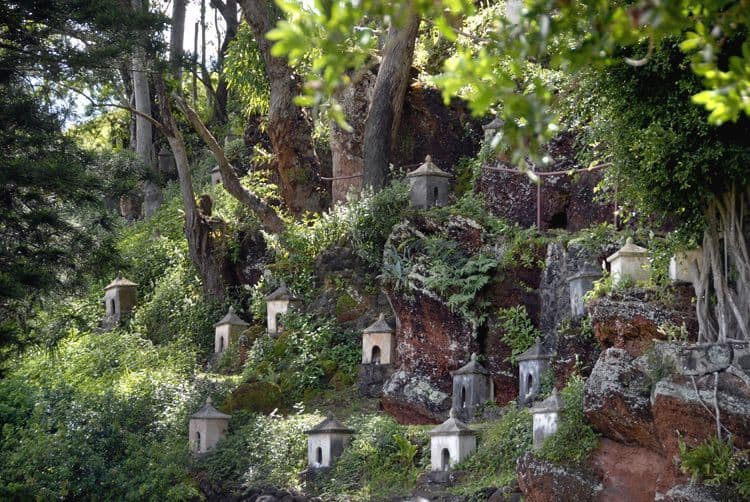 4. Kukuiolono Park & Golf Course
Finally, Kukuiolono Park & Golf Course in Kalaheo is a great place to go and watch sunsets as it's higher than sea level. As soon as the Golf Course closes at 6pm, it's safe to go. I used to run there every evening and every other day. I would bring the slackline and do a small session while the sun would go down. You need to park your car on Puu Road because the gate will be closed at 6 pm.
Summary
Kauai is an island that has a lot to offer: there is more than plenty to do for all tastes. I hope that this information will be useful to you in the preparation of your next trip!
Do you have questions about Kauai or recommendations on Hawaii? Share them in the comments!
Help us spread the word about our flight deals and travel tips by sharing this article and most importantly bookmark Flytrippers so we can help you navigate the world of low-cost travel!
Advertiser Disclosure: Flytrippers receives a commission on links featured in this blog post. We appreciate if you use them, especially given it never costs you anything more to do so, and we thank you for supporting the site and making it possible for us to keep finding the best travel deals and content for you. In the interest of transparency, know that we will NEVER recommend a product or service we do not believe in or that we do not use ourselves, as our reputation and credibility is worth far more than any commission. This principle is an essential and non-negotiable part of all our partnerships: we will never give any third-party any control whatsoever on our content. For more information on our advertiser disclosure, click here.
Share this post to help us help more people travel more for less: