Canada is famous for having some of the world's most amazing backcountry and scenery. And what better way to enjoy it than immerse yourself in it to get back into nature?
Each province and territory has incredible views and unique landscapes to explore. But with literally thousands of kilometers of trails and paths, you could spend a lifetime hiking and backpacking across Canada and still miss the best bits.
So, before you pull on your boots and grab a water bottle for your next hike, we've rounded up the best of the best. These hikes are the ones everyone wants to do and end up on all the top hikes lists, at least according to most experts.
So here is the best hiking trail in every Canadian province and territory (with a few honorable mentions as a bonus).
The map
Here's the map of the best hiking trail in every Canadian province and territory.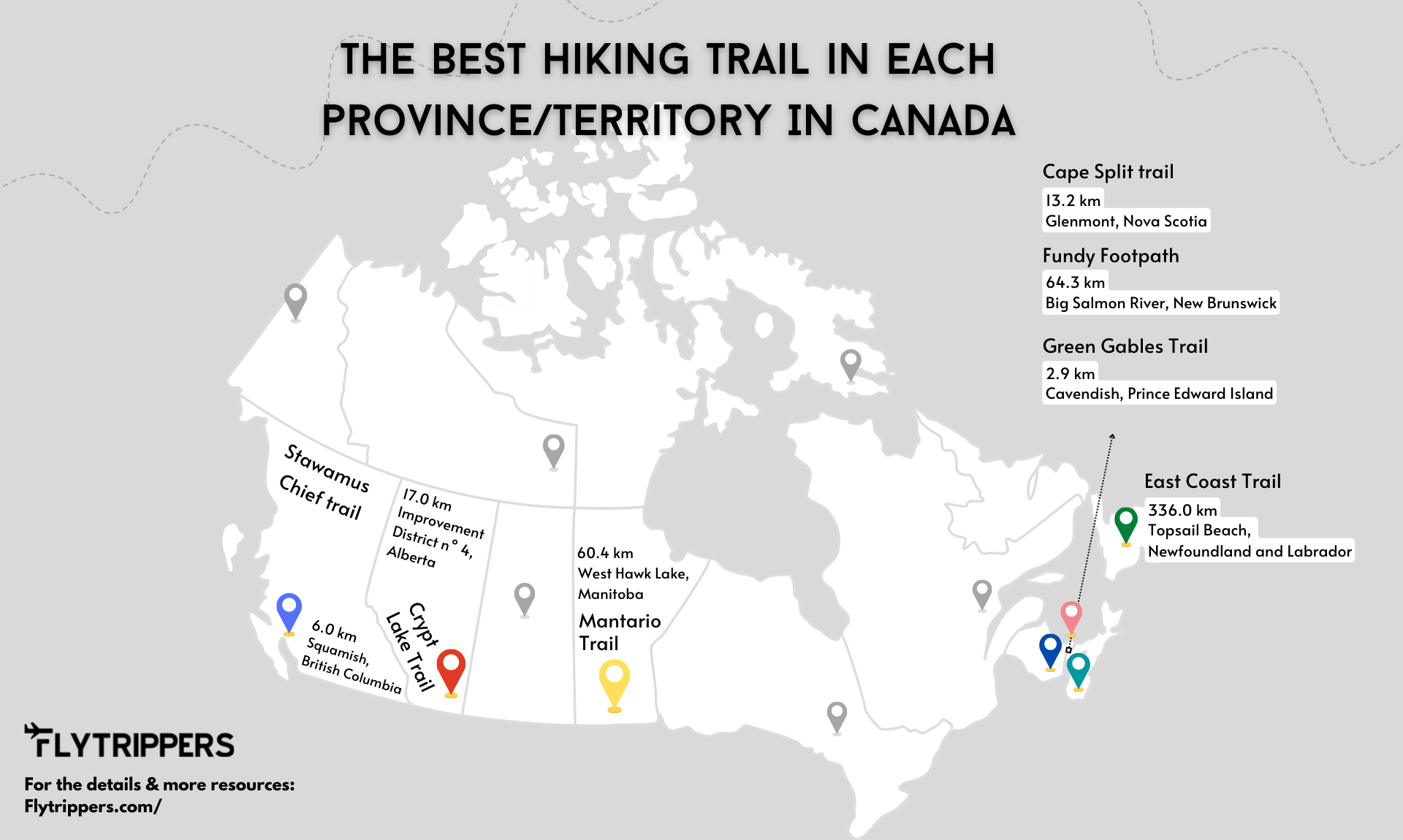 It's obviously a subjective ranking, based on what seems to be the consensus from experts. Feel free to comment below so we can add your favorites to the honorable mentions.
Now, let's take a closer look at each of the best hikes by province/territory (part 1; come back next week for part 2 or sign up for our free newsletter).
Alberta: Crypt Lake Trail
The trail to Crypt Lake is more than just a hike; it's a fun adventure, one that's just over 17 kilometers and takes around 8 hours to complete.
There are metal ladders to climb, a tunnel, forests, lakes, rivers, waterfalls, meadows, and plenty of wildlife. You'll even need to take a boat to get there. It's one of those walks that has something for everyone.
The trail isn't too hard but still has a few challenges making it great for exploring without being too demanding. There is a bit of a climb but nothing too overwhelming. It's one of those paths that make people thrilled to get back outside.
Honorable mentions
Sulphur Skyline Trail: This 8-kilometer trail in Jasper National Park leads to hot springs for incredible post-hike relaxation. It's pretty steep, but the skyline has amazing views that'll make you feel like you're flying.
Plain of Six Glaciers Trail: This famous hike starts at Lake Louise and has great views back over the bright water. It's 15 kilometers and takes a few hours unless you have lunch and stay outside longer.
Johnston Canyon Trail: This short hike with 2 length options is very popular because of the impressive waterfalls, even in winter when the water is frozen. Pick the 2.5-kilometer option for a gentle stroll or the longer 5-kilometer route for more of a challenge.
British Columbia: Stawamus Chief Trail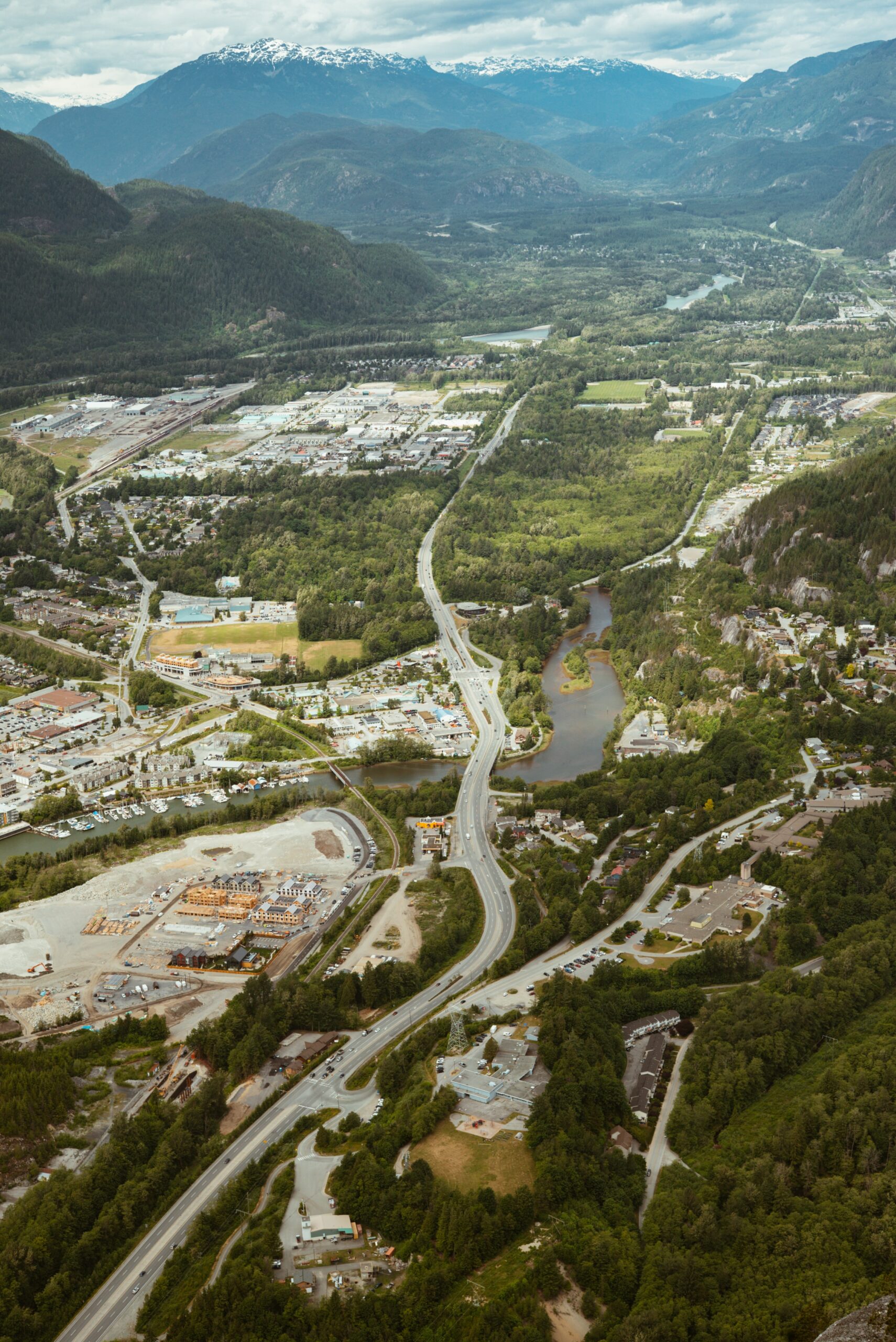 Although this hike is pretty short (just 6 kilometers), it's steep and a real challenge for even the fittest hikers, but it's a fantastic hike if you're up for it. The view from the top over Squamish Valley and Howe Sound is remarkable.
It can get chilly and foggy some days, so take a jacket. You'll also want to take a drink and some snacks for when you get to the top. After all that effort, it's worth taking some time at the top to relax and enjoy the view.
With such a big climb, not many people hike "the Chief," so you can enjoy getting away from it all.
Honorable mentions
Juan de Fuca Trail: Head out to Vancouver Island for this 47-kilometer hike across beaches, forests, and a unique landscape. It's worth taking a few days to explore a bit. There's loads of wildlife too.
Elfin Lakes Trail: This 22-kilometer out-and-back trail through the mountains and around lakes in Garibaldi Provincial Park is breathtaking. There are some fantastic campsites, but with so many routes nearby, you should book in advance or risk not getting a spot.
Sunshine Coast Trail: The whole 180-kilometer trail is relatively long, but you can break it into sections for an easier experience. The unspoiled landscapes, from coastal shorelines to old-growth forests, make this trail even more remarkable at sunrise and sunset.
Manitoba: Mantario Trail
This 60-kilometer trail in Whiteshell Provincial Park is ideal for people looking for a few good days out in nature. Depending on your skill and experience, it will take around 3-5 days.
There are some amazing campsites, and the trail is well-marked and well-used. The paths wander between forests, valleys, lakes, and rivers. There is a lot of varying scenery to see as this hike encapsulates the best of Manitoba in one long adventure.
There are plenty of opportunities to explore off the beaten path but make sure to be careful. Many people enjoy this hike every year to see the best bits, but you don't want to get lost.
Honorable mentions
Cedar Bog Trail: About 30 minutes from Winnipeg, this 3.5-kilometer loop through gentle grassland and forests is easy and ideal for the whole family. You'll also find plenty of people exploring nearby trails on bikes and horses.
Falcon Creek Trail: The beauty of this short hike in southeastern Manitoba is its natural rock formations. It's a great walk for the kids, and it's ideal for birding in summer and snowshoeing in winter.
New Brunswick: Fundy Footpath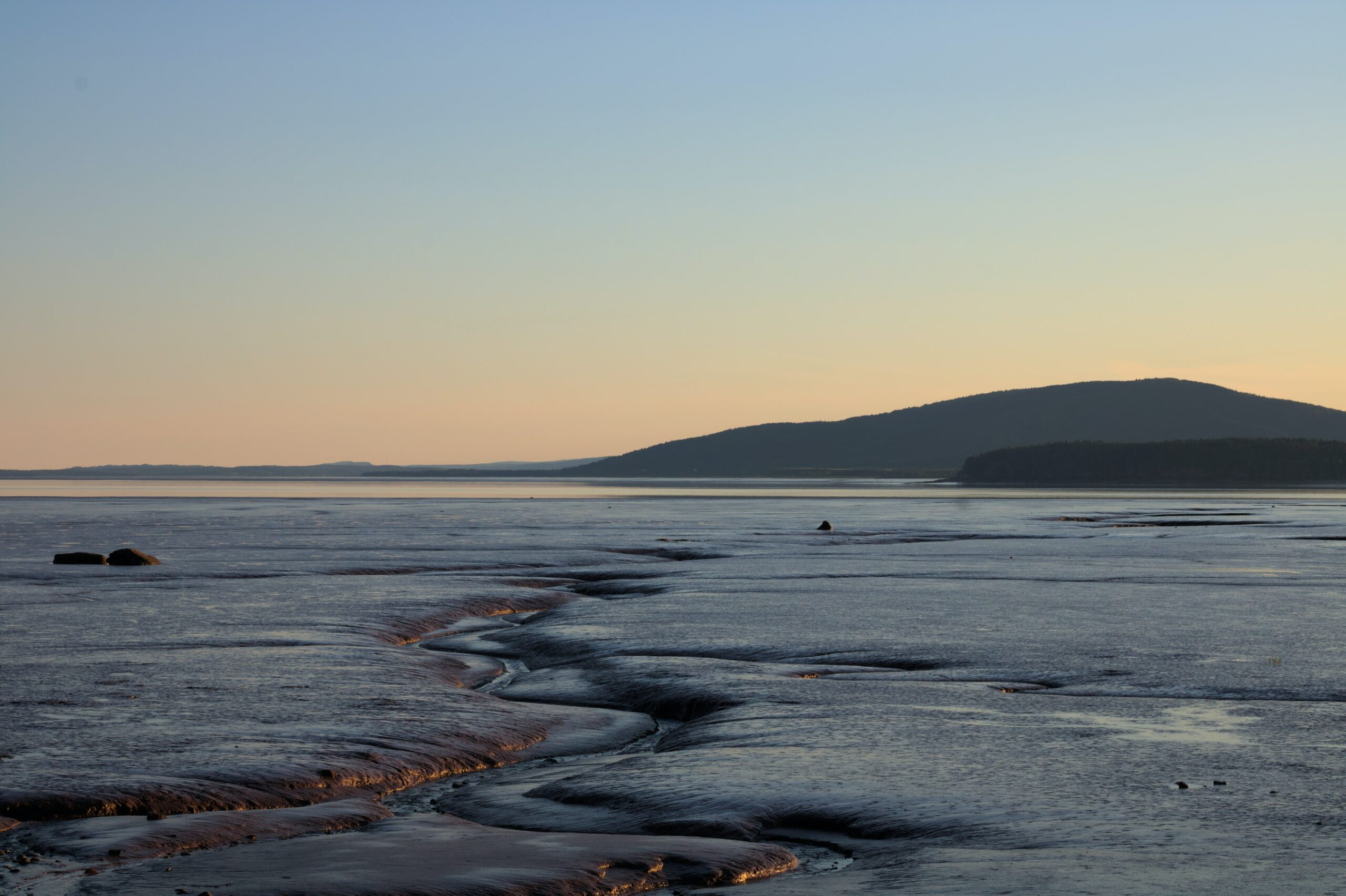 The Fundy footpath through Fundy National Park is 64 kilometers long, and it's easily one of the most popular long hikes in Canada.
It has some easier sections that are better for less experienced hikers, but it has more challenging sections that make the entire trail for experts.
However, if you don't mind the challenge, this trail has some of the most amazing views over rivers, brooks, forests, and the bay of Fundy. You'll find plenty of people camping and enjoying their time in nature.
Honorable mentions
Matthews Head Trail: Another great hike in Fundy National Park is a 4.5-kilometer loop across wildflower meadows, forests, and rivers. Leashed dogs are allowed, but there's lots of wildlife, so be careful.
Osprey Trail: This super easy 5-kilometer hike in Kouchibouguac National Park is great for families, dogs, and everyone else. It's usually pretty quiet, and it's a great way to see nature without interruption.
Mount Carleton Trail: This rugged trail up to the highest point in the Maritimes in Mount Carleton Provincial Park isn't easy, but the views are amazing. It's closed in winter due to snow and ice, but it's epic in summer.
Newfoundland and Labrador: East Coast Trail
Technically, the East Coast Trail is made up of around 25 different paths crossing 30 coastal villages and is over 300 kilometers in length, from Topsail Beach to Cappahayden.
Whichever path you take, your efforts will be rewarded with incredible views of the seas, bays, and lighthouses, as well as back inland towards hills, meadows, and endless stretches of wilderness.
No matter what skill level you have, the East Coast Trail has something for you. There are gentle strolls between villages and remote stretches perfect for getting lost in nature. Each path is marked with a difficulty rating so you can pick and choose your hikes.
Nova Scotia: Cape Split Trail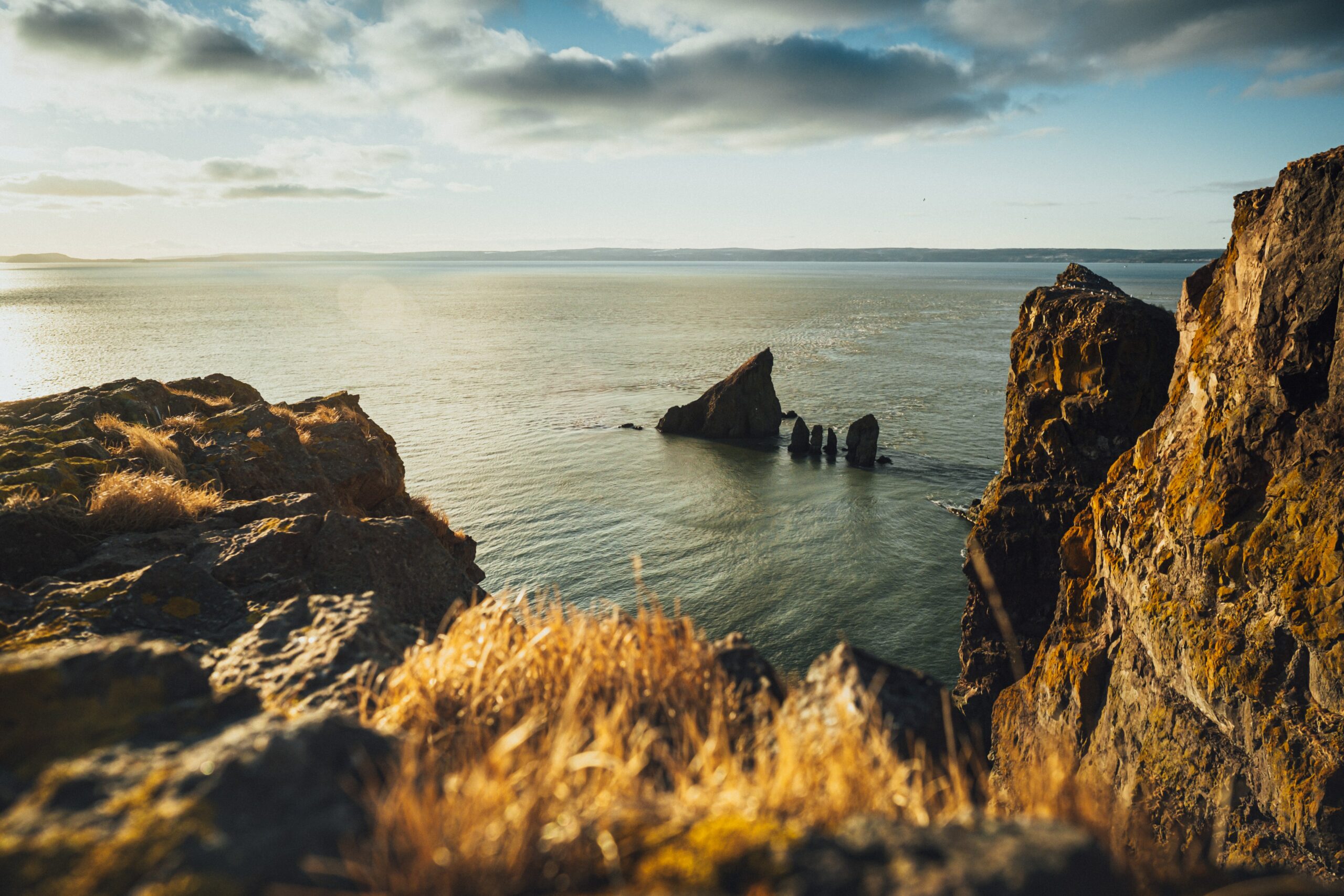 The 13-kilometer return trail out to Cape Split is a meandering hike through forests which is enjoyable and not too hard.
It really earns its place in this roundup once you get out to the cliffs. The footpath is old and can be eroded in places, but don't spend too long looking at your feet or you'll miss the best views in the area.
Walking along the cliffs and looking out over the Bay of Fundy and Minas Basin is incredible. You should be able to spot The Spires rock formation.
You'll want to take food and allow a whole day to hike there and back. In peak season, it can get busy, but it's still incredible.
Honorable mentions
Skyline Trail: This family-friendly trail in Cape Breton Highlands National Park is a big crowd-pleaser. The views are breathtaking and worth facing the crowds during busy times. There's a shorter 6.5-kilometer out-and-back walk and a longer 8-kilometer loop for more hiking.
Franey Trail: Also in the national park, this hike has a lot of climbing, which means the views are amazing. There are natural climbs and steps throughout the 7.4-kilometer trail, making it a challenge for even experienced hikers.
Prince Edward Island: Green Gables Trails
This set of trails in Green Gables country is a picturesque stroll through some famous literary landscapes.
Enjoy the Haunted Wood Trail and explore the local graveyard, golf course, and some historic buildings. Or head for Lover's Lane and meander alongside a bubbling stream.
Both of these walks are short, easy, and don't take long. There is plenty to explore along the way, and you can enjoy a less stressful walk.
Stop at any of the museums and old buildings and enjoy some local food or tea and cakes. Both trails will likely feel surreal as you explore the countryside you've probably read about.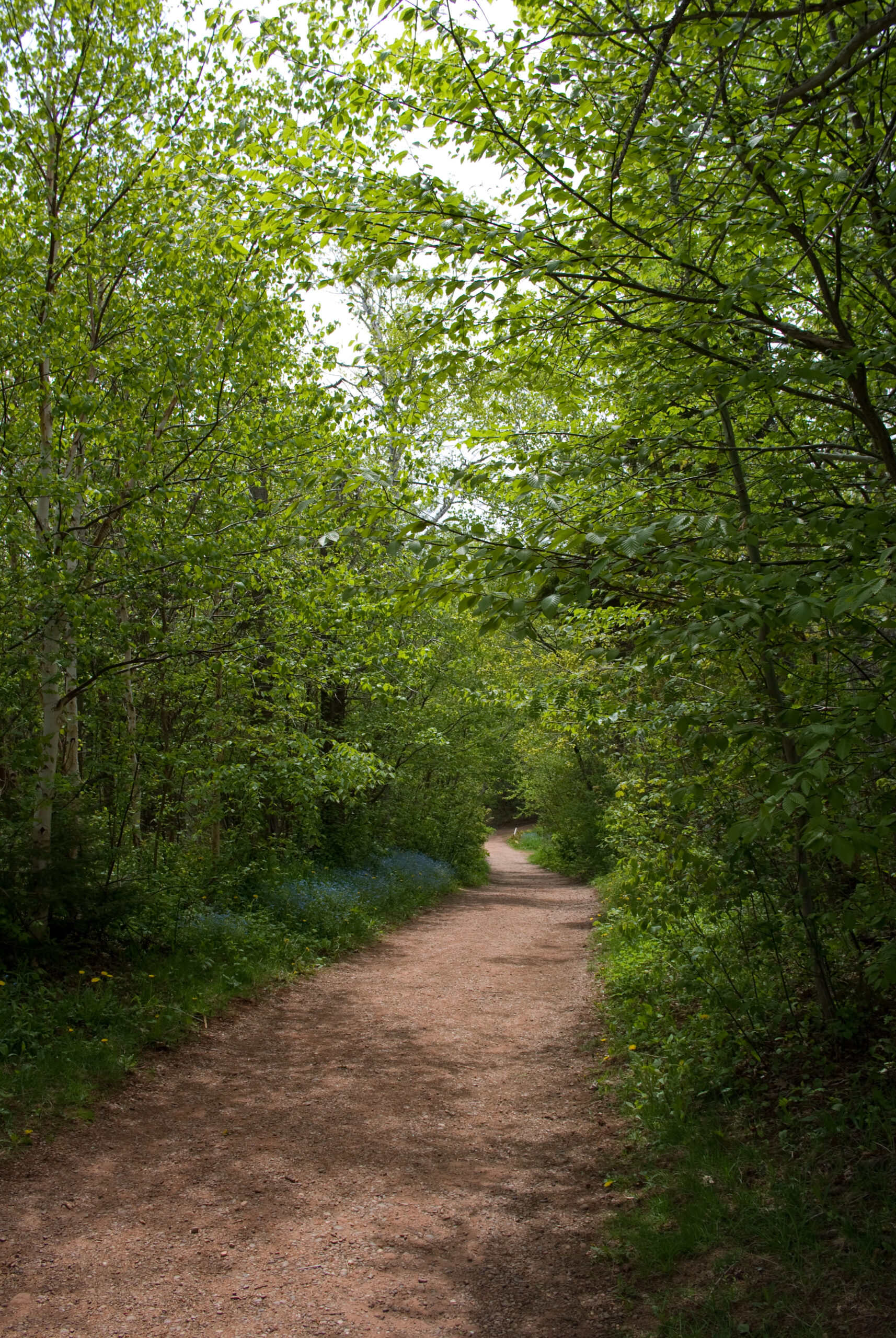 Honorable mentions
Confederation Trail: This epic trail is massive at around 449 kilometers long (for context, the whole island is 224 kilometers long). Broken into sections, its low gradient makes it suitable for all fitness levels. Of course, the wilderness and scenery are incredible, but there are also geocaches, interpretative panels, and great camping and accommodation.
Greenwich Dunes Trail: This easy, 4.6-kilometer gravel and boardwalk route crosses abandoned farmland and forests, before ending reaching the sandy Greenwich Dunes by the Gulf of St. Lawrence.
Part 2
Check out part 2 of this post for the full map and the details for the other provinces/territories:
Québec
Saskatchewan
Ontario
Northwest Territories
Nunavut
Yukon
Want to get more content to know more about good hiking routes?
Summary
This map of the best hiking trail in every Canadian province and territory gives you a whole new bucket list for your next domestic trips if you are into outdoor activities!
What would you like to know about exploring Canada? Tell us in the comments below.
See the deals we spot: Cheap flights
Explore awesome destinations: Travel inspiration
Learn pro tricks: Travel tips
Discover free travel: Travel rewards
Featured image: Map of the best hiking trail in each Canadian province (image credit: Flytrippers)
Share this post to help us help more people travel more for less: