South America is known for its incredible landscapes; the Andean mountains, Amazon rainforest, Patagonia glaciers, Argentinian Pampas, and the world-famous Amazon River. But beyond their scenery, the 12 countries (and 1 territory) that cover this area each have their own history, unique cultures, and rich traditions.
We gave you introductions to the 7 countries in Central America, and those in South America also have a lot to offer.
While some South American countries are overlooked, others are packed with travelers. Some have strong European influences, while others are distinctly Caribbean. The one thing they all have in common, though, is that they can give you serious wanderlust.
So, before you jump on a cheap flight deal, check out what each place has to offer and marvel over South America's unmatched beauty.
Here's what you need to know about each of the 13 South American countries/territories, starting with the northernmost ones, from west to east (this is part 1, part 2 will follow soon).
1. Peru 🇵🇪
Population: 32.9 million (ranked 4 out of 13)
Human Development Index: 0.777 (ranked 4 out of 13)
Area: 1.28 million km2 (ranked 3 out of 13)
Official language: Spanish
Main airports: Lima (LIM), Cusco (CUZ), and Arequipa (AQP)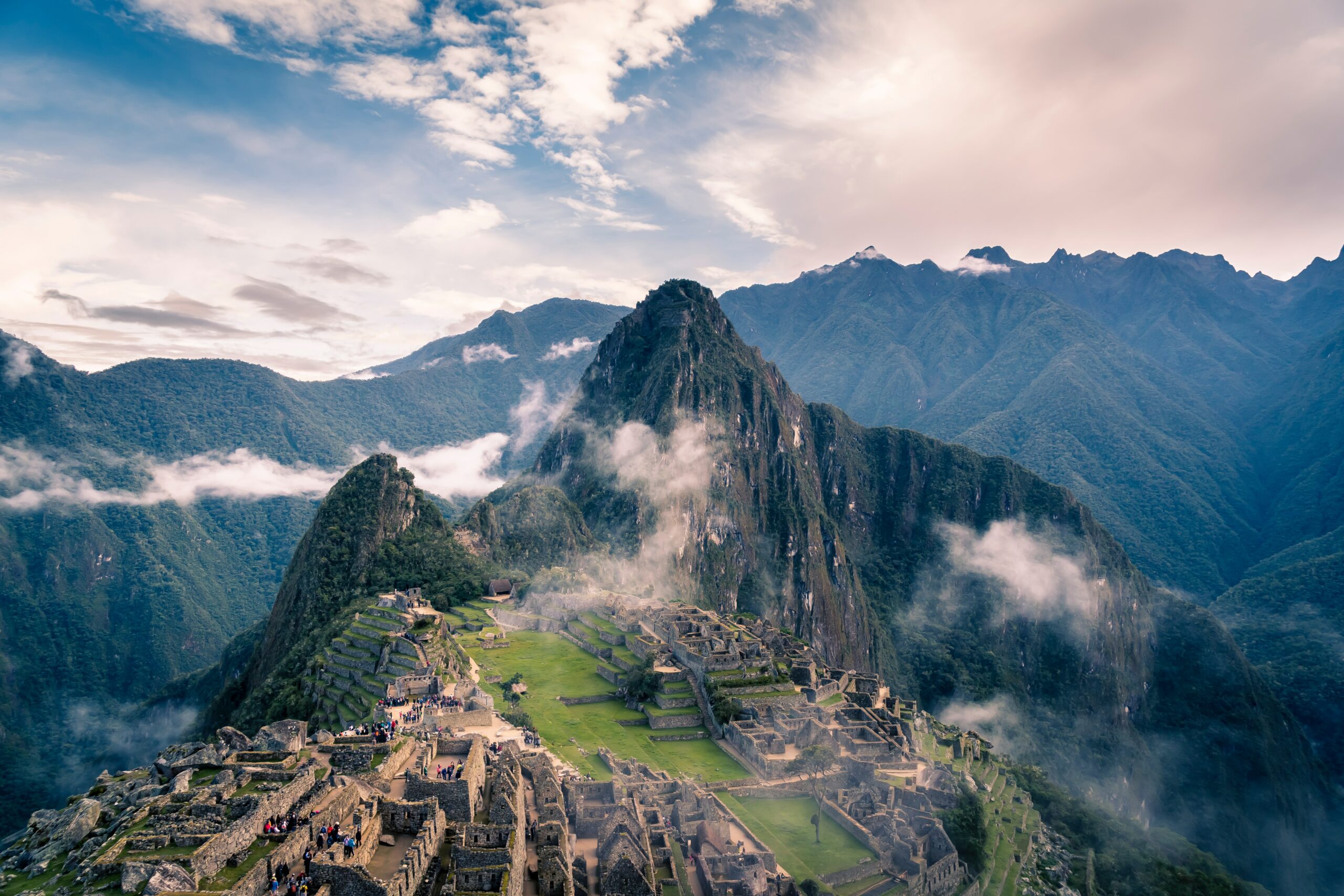 Peru is most famous for its incredible Incan ruins, including Machu Picchu and the Sacred Valley. The whole country is dotted with well-preserved ruins of ancient civilizations spread throughout the forest and mountains. Much of the tourism and investment in infrastructure is tied to these areas.
Cultural festivals and ancient rites help the country remember its history and celebrate its unique, fascinating past. Peru feels more mysterious compared to other countries with more developed urban areas.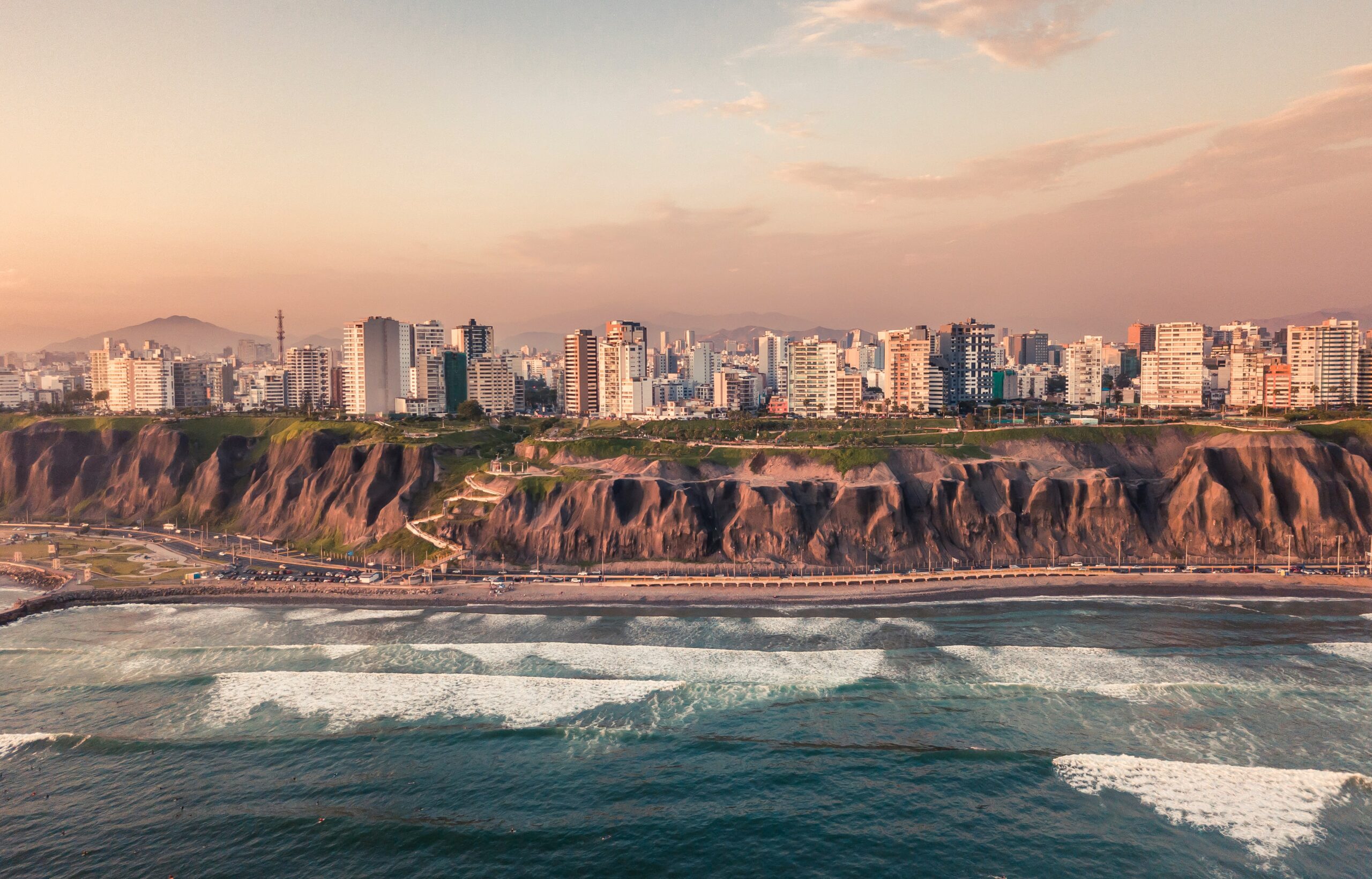 Popular with travelers due to its flamboyant cuisines, brightly colored clothes, buildings, and rich landscape, Peru is a traveler's dream. It has a lot to offer if you enjoy immersing yourself in other cultures and exploring the depths of a country.
It's reasonably affordable, but many prominent tourist attractions like the Inca Trail can be expensive and busy during peak seasons. It's definitely best to travel there in the South American winter to avoid tourists but prepare for wind, rain, and snow depending on the area.
If you have Marriott points, at the Fairfield Lima Miraflores, you can get 5 free nights for just ≈ 50,000 points, and it's in the metropolis' most popular neighborhood! The Marriott Bonvoy American Express Card gives you 53,000 points for just $120.
Flytrippers' co-founders have both been to Peru: Andrew had a great trip there thanks to a cheap flight deal, as did Kevin when he started his round-the-world trip as a digital nomad. Stay tuned for more content about their own trips, now that I'm here to help with other types of posts!
2. Colombia 🇨🇴
Population: 50.8 million (ranked 2 out of 13)
Human Development Index: 0.767 (ranked 5 out of 13)
Area: 1.14 million km2 (ranked 4 out of 13)
Official language: Spanish
Main airports: Bogotá (BOG), Cali (CLO), Medellín (MDE), Cartagena (CTG), Barranquilla (BAQ), San Andrés (ADZ), and Santa Marta (SMR)
Unfortunately, due to gang and drug activity in the 1990s, Colombia got a reputation for being very dangerous and consequently attracted fewer visitors. With its murky past firmly behind it, the country is opening up and attracting more people than ever.
The result is an unspoiled country that has stretches of wild and rugged coastlines, untouched Amazon jungle, and vibrant multicultural cities. The Colombian mountains and grasslands reach right down to the major cities, giving festivals and celebrations an incredible backdrop.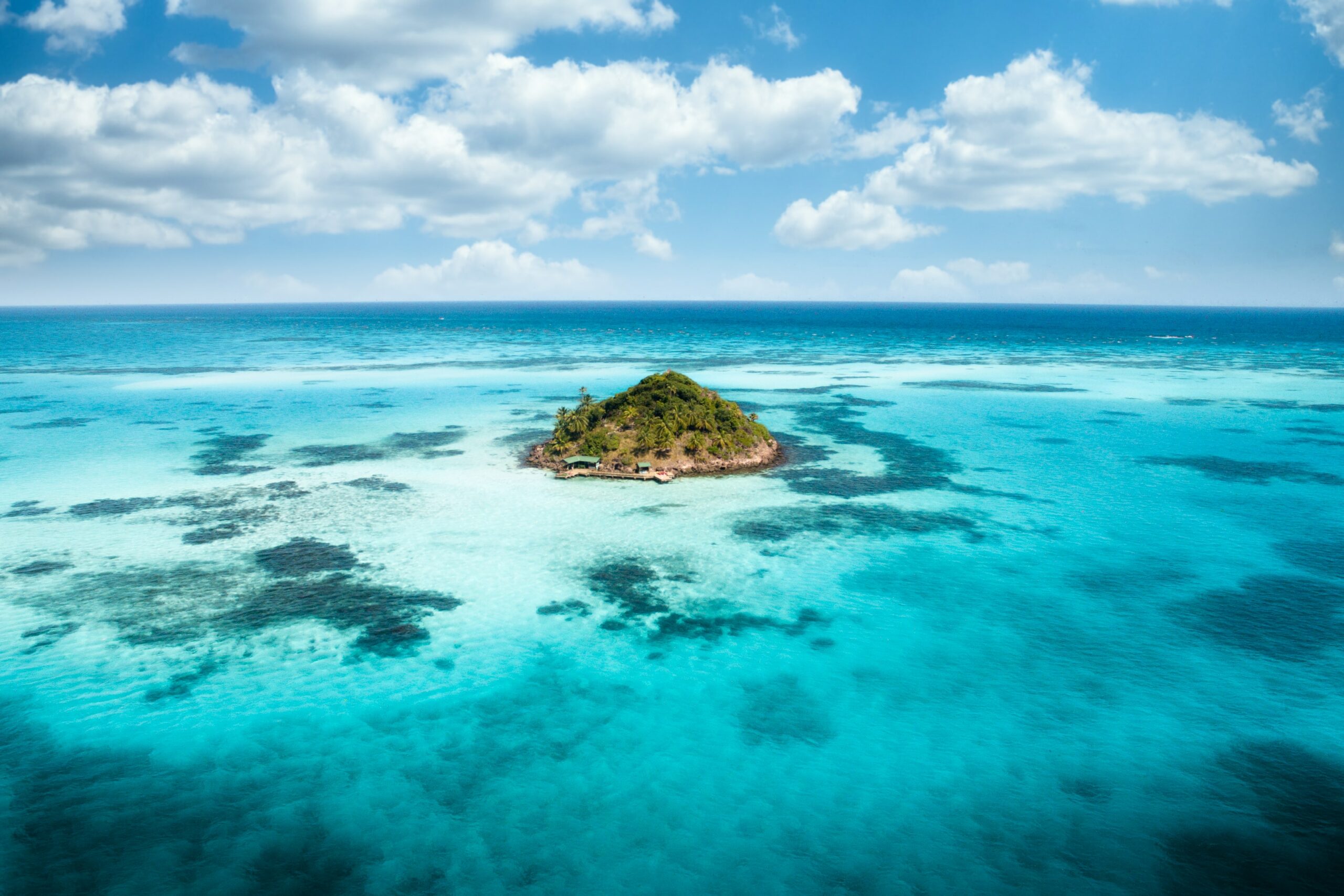 Colombia is now much safer to travel around, and roads are opening up less accessible areas. The country has its fair share of ancient civilization ruins, temples, and archaeological sites.
If history isn't for you, Colombia has almost unmatched reefs for diving and whale watching.
There are also incredible treks and hiking trails through the mountains, through coffee plantations, around lakes, and with views of snow-capped peaks.
If you like city life and have Marriott points, Colombia has a few Marriott hotels where you can get 5 free nights for just ≈ 50,000 points!
It's a country with a lot to offer, sadly still overlooked by many. Flytrippers' co-founder Kevin spent a couple of months there and can't wait to go back.
3. Ecuador 🇪🇨
Population: 17.6 million (ranked 7 out of 13)
Human Development Index: 0.759 (ranked 7 out of 13)
Area: 283,000 km2 (ranked 9 out of 13)
Official language: Spanish
Main airports: Quito (UIO), Guayaquil (GYE), Cuenca (CUE), Galápagos–Baltra (GPS), and Galápagos–San Cristóbal (SCY)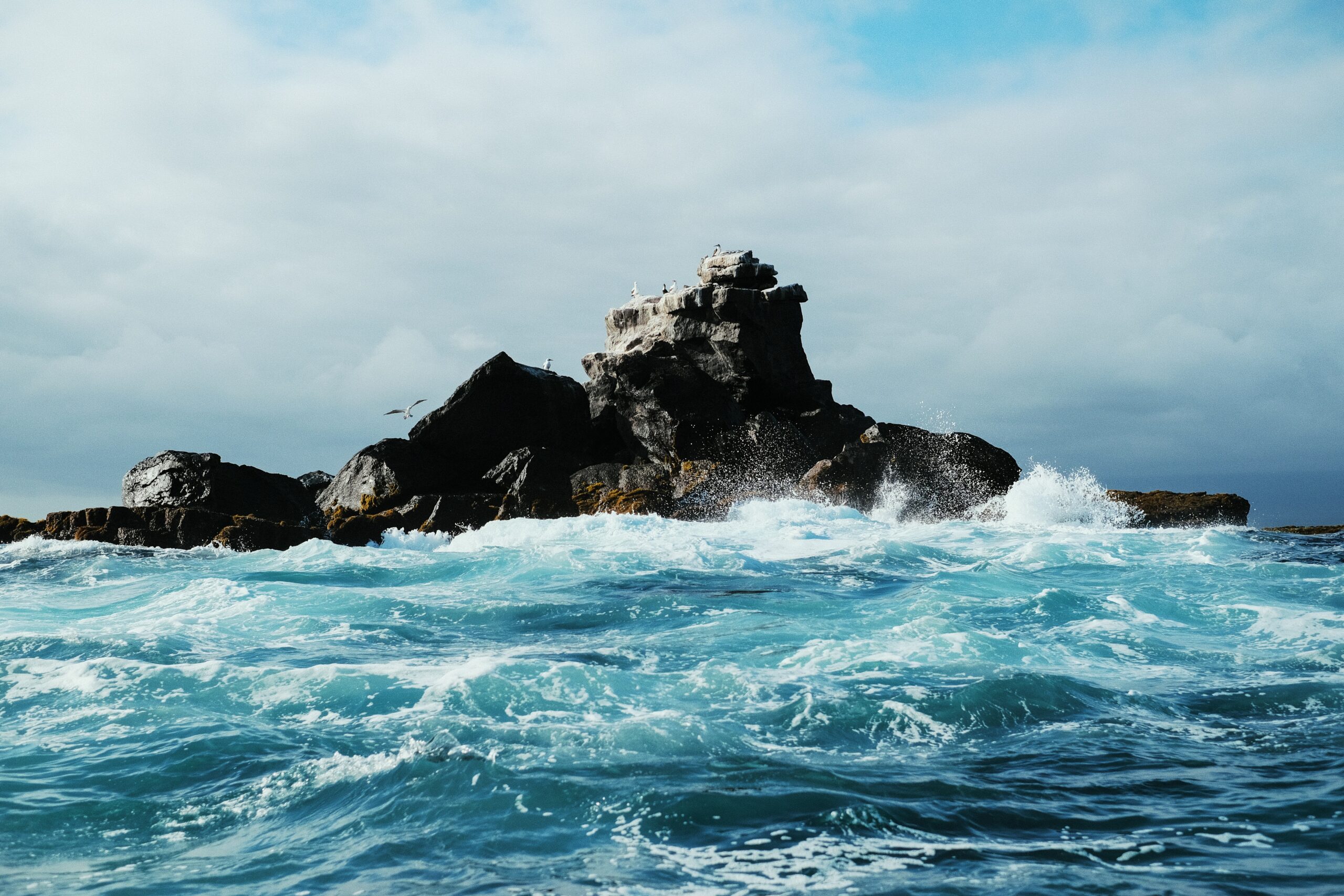 Most people visiting Ecuador use it as a starting point to head to the Galápagos Islands or to spend time on the Ecuadorian coast. As such, the ocean plays a vital role in daily life and the economy here.
Diving, surfing, turtle conservation, and jungle animals are enormous attractions. Ecuador has more wildlife near its shoreline than most other nearby countries.
With so much exotic wildlife and the incredible Amazon rainforest covering much of the country, Ecuador has invested heavily in ecotourism. Stay in lodges and canopy-level huts to spend time in nature.

There are huge natural reserves and wildlife parks too, and you'll stumble across picturesque villages clinging to the sides of mountains and overlooking valleys, rivers, and waterfalls.
If you have Marriott points and want to explore the country's cities, Ecuador has the Four Points by Sheraton Cuenca where you can get 5 free nights for just ≈ 30,000 points (and the Courtyard Guayaquil for ≈ 50,000 points)!
While you'll still find good nightlife, restaurants, and hotels in Quito or Guayaquil, you're more likely to spend time looking at the ancient Inca ruins than come across a party.
4. French Guiana 🇬🇫
Population: 0.2 million (ranked 13 out of 13)
Human Development Index: Not available
Area: 84,000 km2 (ranked 13 out of 13)
Official language: French
Main airport: Cayenne (CAY)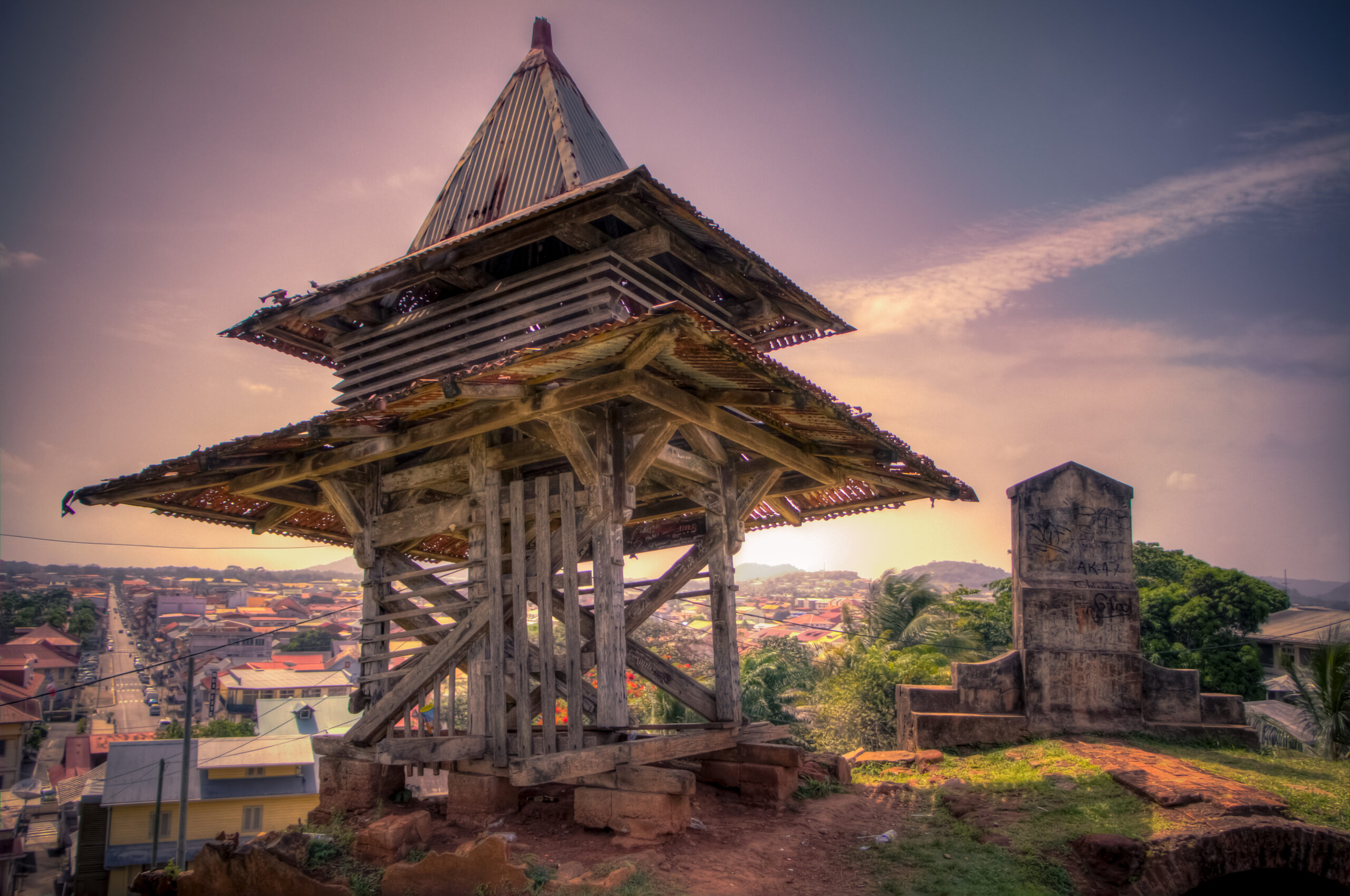 An overseas department/region of France, French Guiana is the only territory on the American mainland that's part of the European Union.
French Guiana has some of the world's densest, richest, and wildest forests. The wildlife here is remarkable, and the plant life is equally diverse; although as much of the jungle doesn't have easily accessible paths, it can be hard to explore properly.
As a part of France, the territory receives funding and is therefore reasonably wealthy compared to neighboring countries.
Despite this, traveling around the country can be challenging due to the dense rainforest, so most people stick to the incredibly stunning coastline.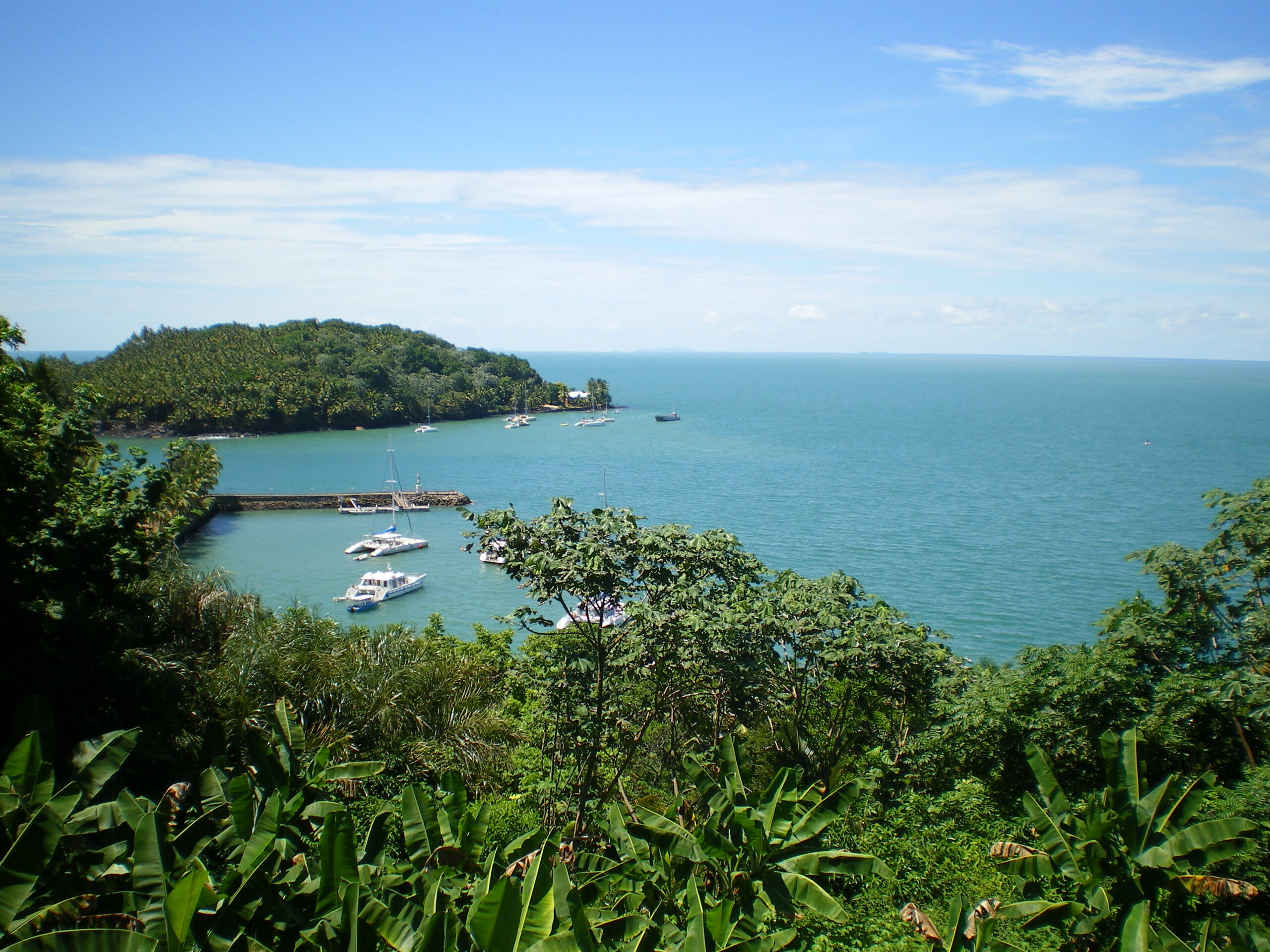 Dotted along the shore, you'll find gorgeous colonial architecture, remote fishing communities built half on land and half in the water, and stretches of long sandy beaches.
The territory has a unique culture that strongly reflects traditional French, Caribbean, and South American influences. It's certainly one of a kind and gets fewer tourists than other countries, making it a great place to visit all year round.
5. Guyana 🇬🇾
Population: 0.7 million (ranked 11 out of 13)
Human Development Index: 0.682 (ranked 12 out of 13)
Area: 215,000 km2 (ranked 10 out of 13)
Official language: English
Main airports: Georgetown (GEO) and Ogle (OGL)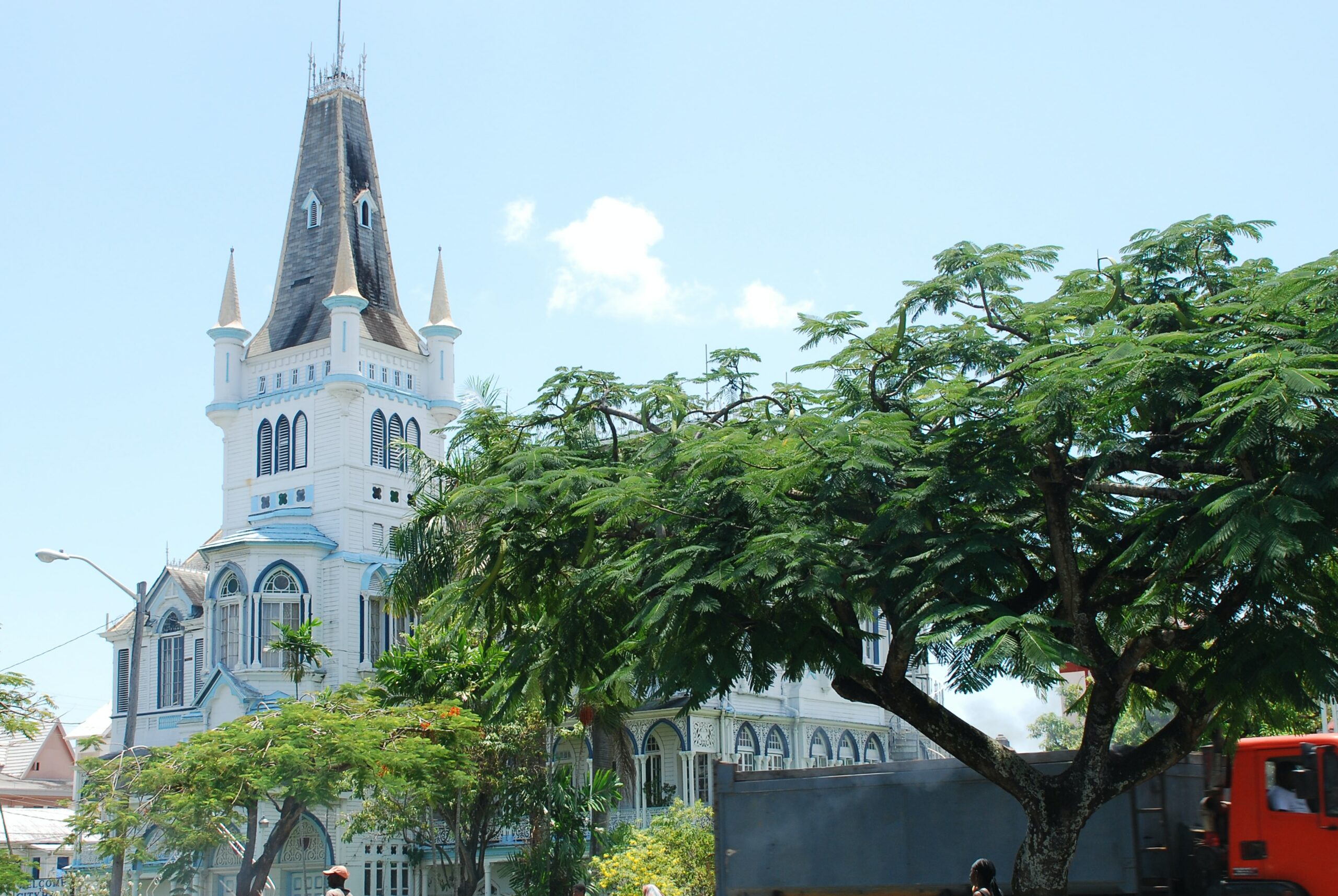 As the continent's only English-speaking country, Guyana is often considered culturally more part of the Caribbean than South America.
So it's not surprising that you can find its more built-up areas along the coast, such as the colonial-style capital, Georgetown. The city feels very Caribbean, with wonderful nightlife and its fair share of traditional tourist attractions.
Like nearby Colombia, Guyana has a troubled history of tension, corruption, and crime, meaning its tourism industry is just fledging.
However, things are starting to change, and the people of Guyana are turning the country into an ecotourism powerhouse, with investments in protecting the landscape.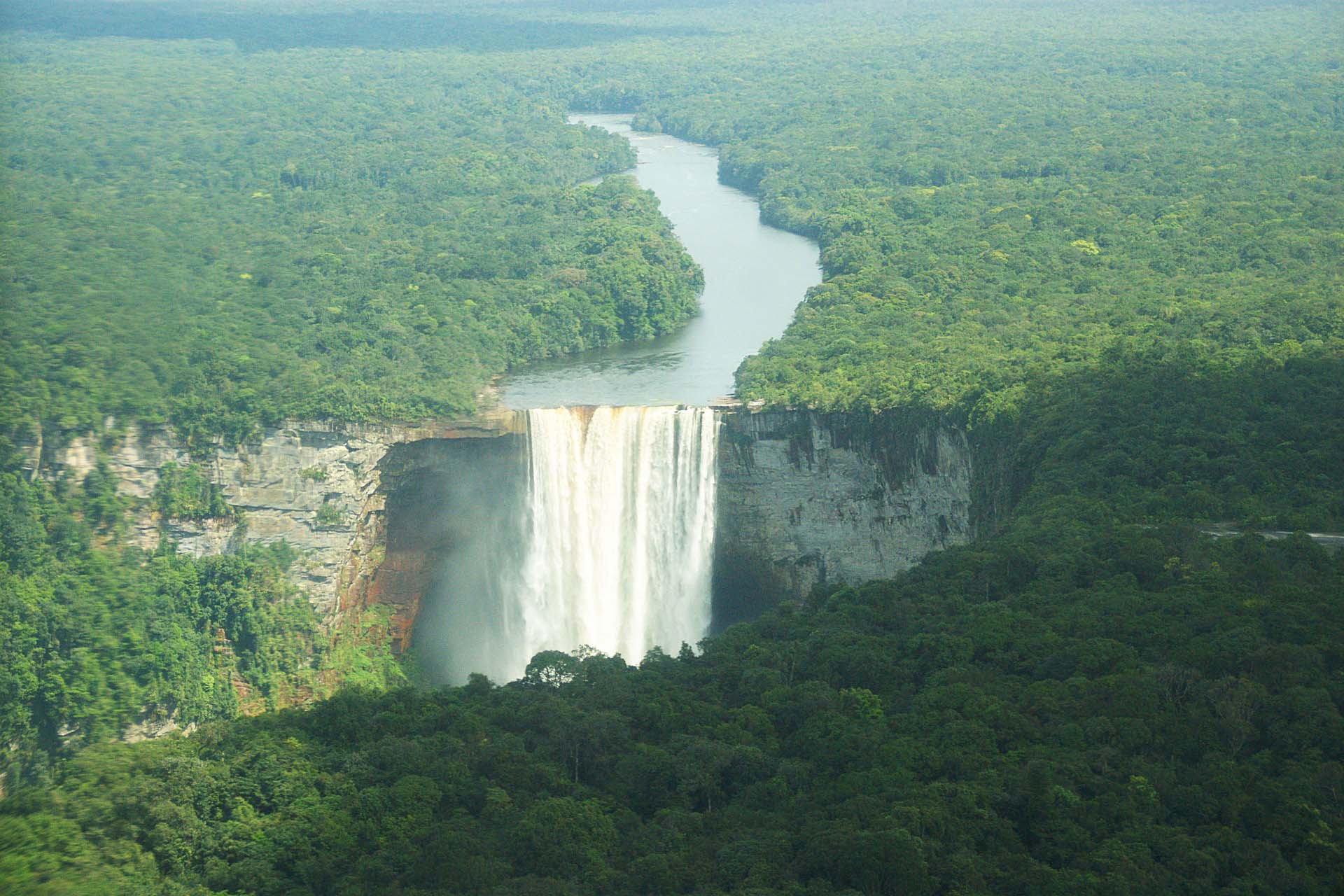 The middle of the country is home to plenty of indigenous communities and vast areas of virtually untouched jungle. As the country opens up, more people are exploring the depths of the country.
Of course, with so much untouched nature, the main attractions on the outskirts of town include botanical gardens, zoos, wildlife reserves, pristine rainforests, and treks to waterfalls.
6. Suriname 🇸🇷
Population: 0.5 million (ranked 12 out of 13)
Human Development Index: 0.738 (ranked 8 out of 13)
Area: 163,000 km2 (ranked 12 out of 13)
Official language: Dutch
Main airport: Paramaribo (PBM)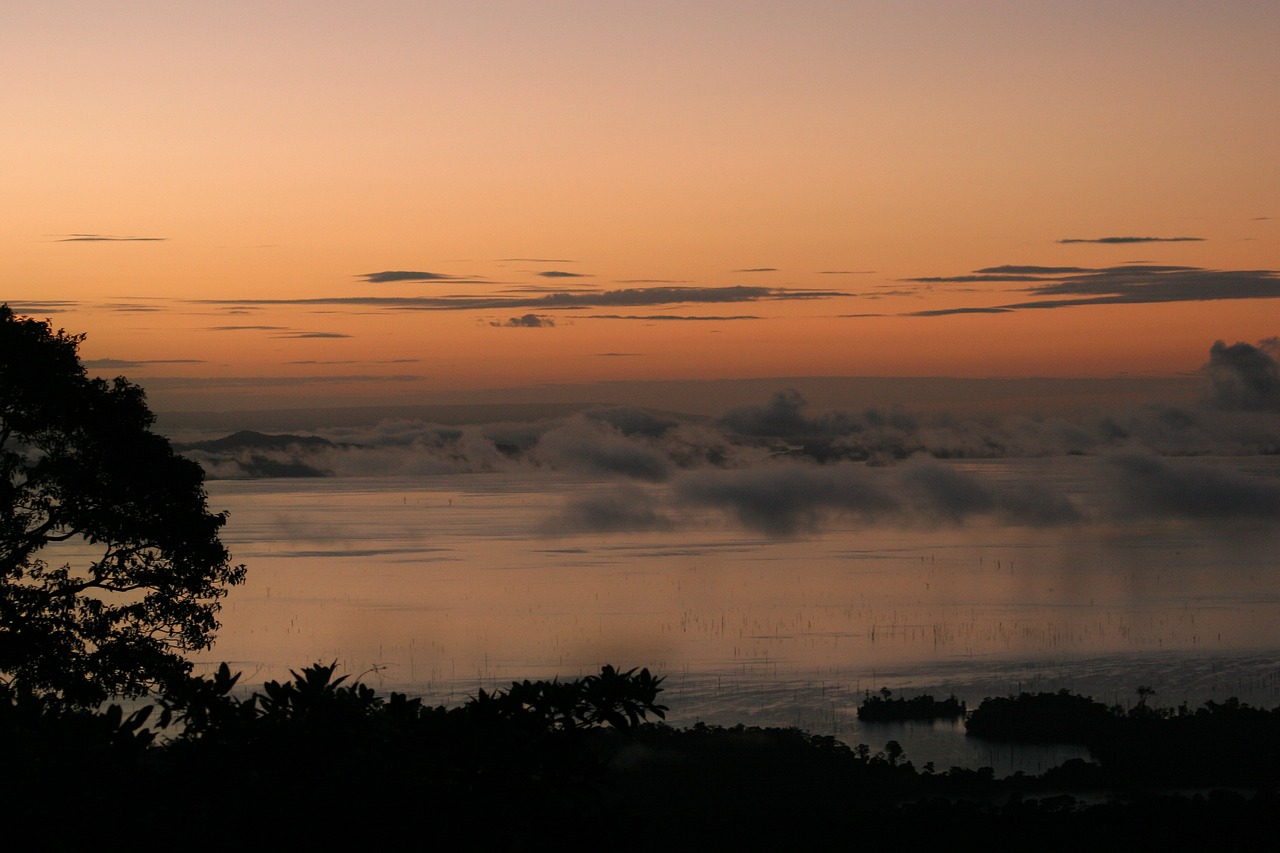 South America's smallest country, Suriname is often overlooked, much like its neighbors on both sides (Guyana and French Guiana).
Suriname used to be called Dutch Guiana, by the way. It's the only independent country outside of Europe with Dutch as its official language and language of everyday use (although the Netherlands has overseas territories, those aren't independent).
Suriname's dense jungle, rich rivers, and a joyful mix of cultures make it well worthy of a place on your next trip itinerary.
The population in Suriname is a blend of descendants from the slaves and laborers brought in from Africa, India, Indonesia, and China by the Dutch Empire, as well as Native Americans.
The capital, Paramaribo, has retained its colonial architecture and is known for throwing all-night parties with delicious local foods from the markets, fruity cocktails, and incredible blends of music and traditions.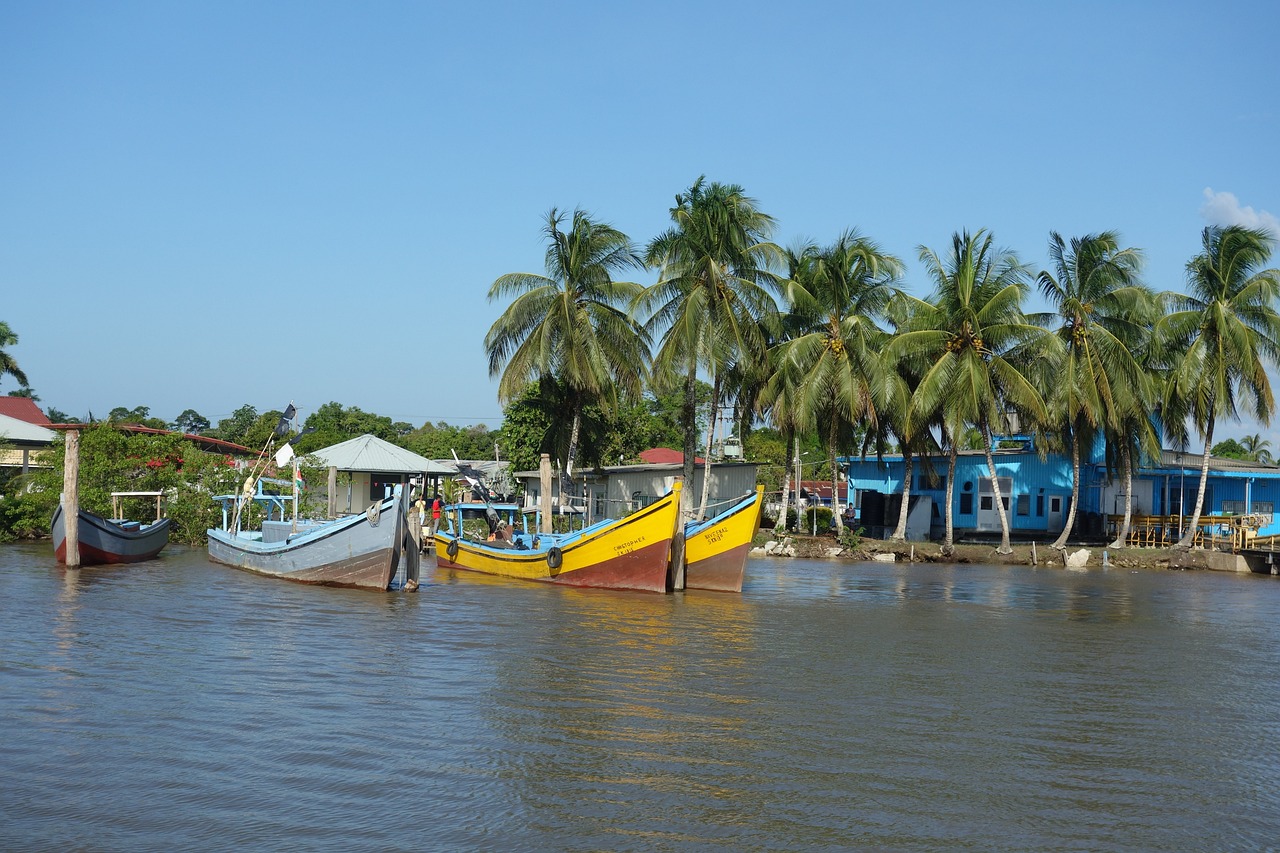 Much of the country is only accessible by boat as the rivers are the main form of travel. It's much easier to explore with a local guide via the waterways, as roads are usually chaotic.
With such an exciting blend of cultures and ethnicities, Suriname also has a history that's more recent than the ancient civilizations. It makes a pleasing contrast from the Incan ruins to explore the old forts, prisons, and cathedrals.
Once again, if you have Marriott points, at the Courtyard Paramaribo, you can get 5 free nights for just ≈ 50,000 points.
7. Venezuela 🇻🇪
Population: 28.4 million (ranked 5 out of 13)
Human Development Index: 0.711 (ranked 11 out of 13)
Area: 912,000 km2 (ranked 6 out of 13)
Official language: Spanish
Main airport: Caracas (CCS), Maracaibo (MAR), and Valencia (VLN)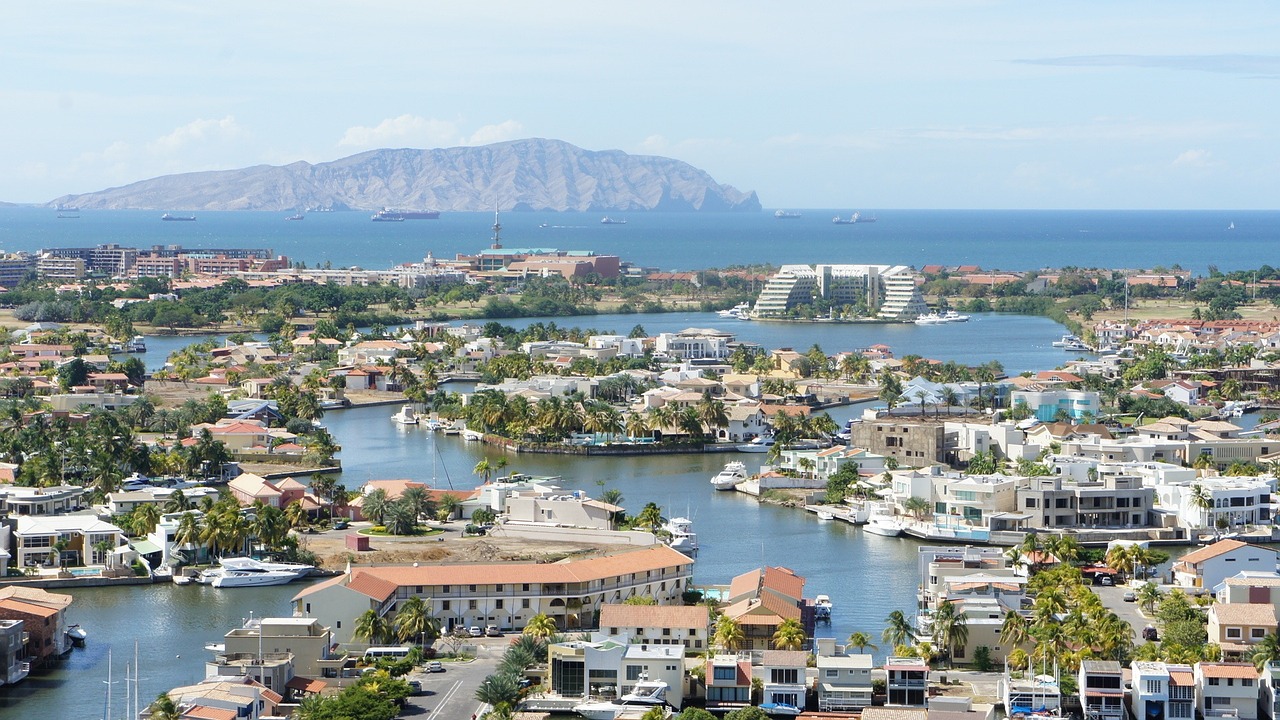 Unfortunately, the current situation is maybe not ideal for traveling to Venezuela.
Hyperinflation has led to a decrease in living standards, and a sizeable portion of the population has fled in recent years. The poor quality of life is being followed by some violence, and personal safety for travelers is not guaranteed.
With many essential goods struggling to get into the country, muggings and kidnappings for ransom are not unusual. Because of that situation, most governments do not recommend traveling to Venezuela.
However, with so much beauty in one place, Venezuela is one to watch for the future and could be an incredible destination in a few years.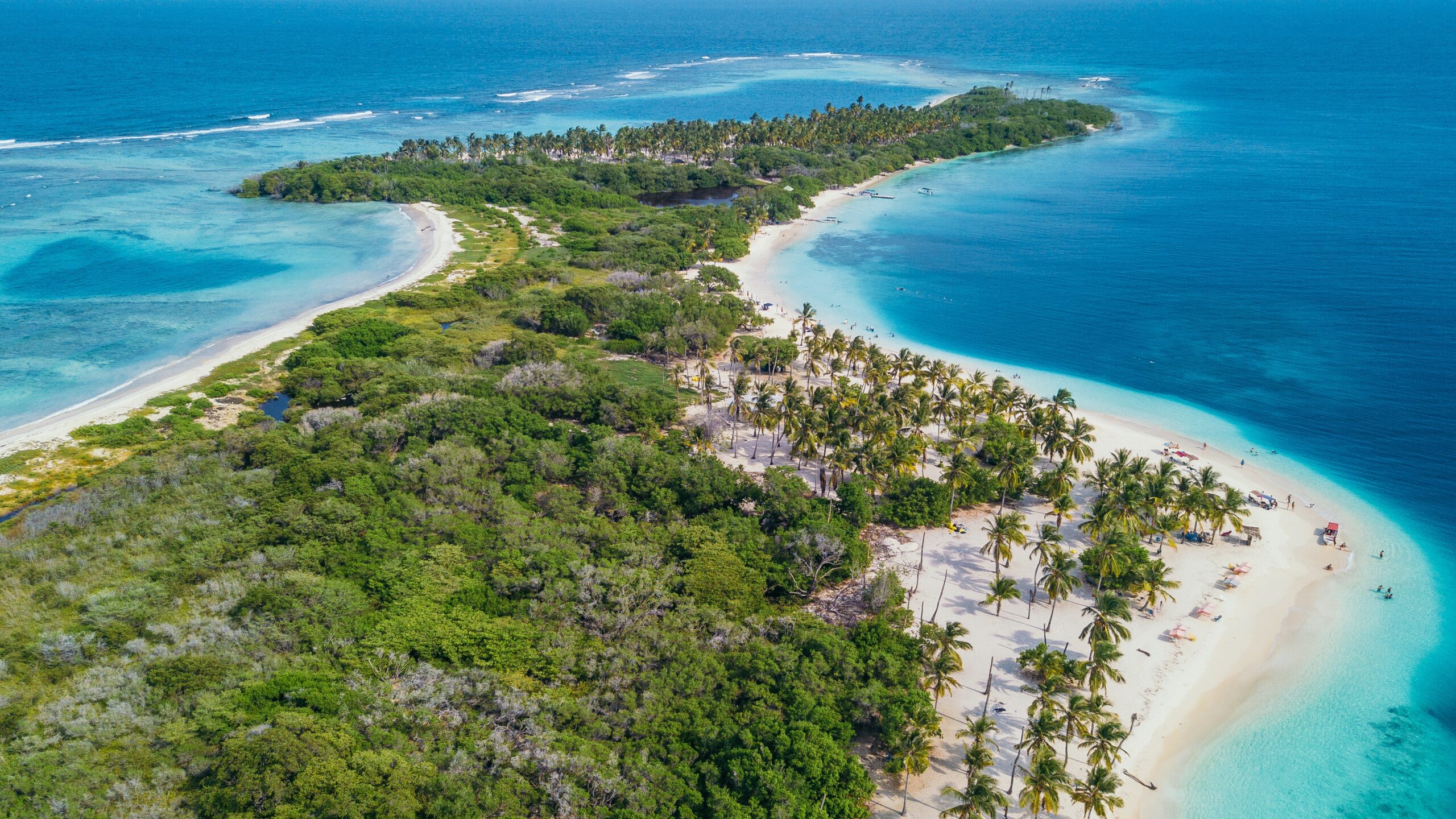 Venezuela is one of the most affordable places to visit in South America, and it will likely not change too much. You can stay in luxury for very little money (including at top Marriott brands like JW Marriott Hotel Caracas, eat well, and travel widely across some of the most beautiful, wild landscapes on the continent.
Dramatic cliffs rise sharply out of the dense jungle, with vast waterfalls plunging to the ground. The Venezuelan landscape has inspired artists, explorers, filmmakers, and more, thanks to its incomparable beauty. Much of it is protected or generally untouched, so the flora and fauna are unmatched.
Want to receive more content on the world's most stunning destinations?
Summary
Whether you want to check the most popular destinations like Peru and Colombia off your bucket list, or prefer to veer off the beaten path to countries like Suriname or Guyana, South America is bound to leave you speechless with its incredible beauty and rich cultures. Don't miss part 2 soon.
What would you like to know about visiting South America? Tell us in the comments below.
See the deals we spot: Cheap flights
Explore awesome destinations: Travel inspiration
Learn pro tricks: Travel tips
Discover free travel: Travel rewards
Featured image: Guatapé, Colombia (photo credit: Miguel Valencia)
Share this post to help us help more people travel more for less: