One of the reasons we started Flytrippers, besides helping Canadians travel more for less (that's our mission), is to be able to travel more ourselves. In my case, I wanted to become a "digital nomad".
Our respective careers didn't leave us as much time as we wanted to travel: Me as a structural engineer and Andrew as a management consultant. Maybe some of you are in the same situation.
If, like us, you want to redesign your life so you can travel more, becoming a digital nomad may be the answer.
With the growth of the Flytrippers digital nomad team underway, it's a good time to talk about it (and if it's not you, we are also giving $100 if you refer us to someone we hire).
Because it really is more accessible than you might think. There are already about 35 million digital nomads in the world!
And keep in mind that if you travel to the 40 countries where $30/day is enough to live on, you really don't need the same level of income to live as comfortably as you do in ultra-expensive Canada… and you'll be able to travel full time!
What is a digital nomad?
The keyword is obviously the nomad portion: For us travelers, it means being able to live anywhere in the world. That's what's most interesting.
The digital portion is that you have to find a way to generate income via the Internet, which is even easier than before thanks to the rise of remote work with the pandemic.
I've been working remotely on Flytrippers for almost 4 years now and it's allowed me to visit over 50 countries. I rarely write here, but you use my lines of code every time you visit the site or check out the dates of a flight deal we spotted.
It's just a wonderful lifestyle.
5 ways to become a digital nomad
Sure, starting your own income-generating website may not be for everyone, but there are plenty of easier ways to become a digital nomad that are within the reach of literally anyone.
1. Ask your employer to work remotely
For those who aren't entrepreneurial or prefer to get started without taking a full leap into the unknown, maybe your current employer would be willing to let you work from anywhere.
So many roles can be done successfully without physical presence. We've known this for years (as have so many people), but now the pandemic has made it clear to many perhaps more traditionalist managers.
The risk of losing you as an employee can give you good bargaining power. You can even start by asking to work remotely for 1 year, 6 months, or 3 months for example if you want to see if you like it.
2. Find a job that allows you to work remotely
Many regular jobs are now "100% remote".
If you really want to travel more, make it a priority to travel more and find a job that allows you to do so.
We here at Flytrippers are currently looking for 4 people to grow our team again (finally) now that the travel recovery is here to stay.
In our case, we're operating on a contract basis (which is how Flytrippers was able to survive the pandemic, by the way) but these are still permanent positions and needs for those who want to integrate their passion for travel into their career.
For 3 of the 4 roles, you need to have specific skills in our case (but it is not necessary to become a digital nomad, it's important to mention):
For the editor role specifically, being bilingual is required (we are a bilingual site that caters to all Canadians).
3. Become a freelancer
There is a huge demand for resourceful people with a good attitude in the working world… and this is even more true in the freelancing world.
We live in a wonderful era. If you're motivated, you can literally learn any skill you want if you put in the time, thanks to the Internet. There are a lot of opportunities even if you don't have a background that seems destined to allow you to be a digital nomad.
Here are 3 good sites to find freelancing contracts to start: Fiverr, Freelancer et Upwork. You can even start this as a side gig to supplement your current income and set aside a financial cushion as a safety net before you launch into full-time freelancing. Or just to gain some experience.
Some fields that are fairly accessible are writing (especially thanks to Grammarly), transcription, translation, marketing, social networking, etc.
We recommend Intuit TurboTax to help you with the tax side of things when you start out as a freelancer, they offer both software to do it yourself for less money with some assistance, or a service that takes care of you (a tax expert for you online; handy for those abroad).
4. Teach English
Those whose first language is English can make a very good living teaching English around the world.
We'll soon do a presentation of a website that can help you launch a career teaching English as a second language in a variety of fascinating countries.
5. Start a business
Starting your own online business that allows you to work from anywhere is often seen as the most daunting option, and it's true that many prefer to start with freelancing first.
In any case, nothing beats being your own boss to be able to design the lifestyle you want.
But it takes a lot of work too.
If you ever want to get started, Ownr helps with incorporation and the whole process if you are in Ontario, BC, or Alberta.
Logistics of becoming a digital nomad
Obviously, the income part is pretty vital, but that's not all.
Having done it twice now (at the beginning of my digital nomad journey 3 years ago and in April after returning to Canada for a year due to the pandemic), you obviously have to deal with all the logistics of leaving to travel full time.
Basically, it's cutting all binding ties to a specific location.
That means selling or renting your house or condo (or subletting your rental). Or maybe put it up for rent on Airbnb and Vrbo, depending on your situation, if you have someone you trust to help you manage that locally.
It means selling your car (or renting it on Turo) if you have one.
It means getting rid of everything so you can travel light like all the travel pros do (i.e. with just a 40L backpack like I have). Or rent a storage space, or convince a relative to store everything.
It means canceling everything that can be canceled, like gym, phone, electricity, home internet, etc.
It means getting long-term travel insurance, in my case since the beginning SafetyWing is the one I use and recommend. Not just because it's the most affordable, but it's also the only one that is 100% designed by and for digital nomads.
It means absolutely applying for one of the few cards in Canada that doesn't charge a 2.5% fee on everything you buy in foreign currency (and gives you hundreds of dollars as a welcome bonus; free webinar coming soon to learn more).
It also means that you need the STACK Prepaid Mastercard which allows you to avoid ATM fees anywhere in the world and which is completely free (and which is not a credit card, so no "hard pull" on your credit score).
It means maybe considering The Platinum Card from American Express, Canada's best premium card for frequent travelers, with its unlimited access to airport lounges around the world since you'll be spending more time in airports. It gives you ≈ $566 in net value in year 1, and after that, you can take other cards with some lounge passes if you don't want to pay.
Finally, some other very useful tools on the road are obviously a VPN like NordVPN or BlufVPN to protect your data, LastPass to protect your accounts, and an antivirus like AVG or McAfee.
Travel logistics
Then, once you're on the road, it's much easier. Since you don't have all those material possessions to carry around, you can easily adapt.
For example, I am currently in Tbilisi, Georgia (the country, not the state).
I thought I would stay here for 2-3 weeks, but life is really cheap, the nature is beautiful, Georgians invented wine (so it's good!) and there is a nice community of other nomads, so I can easily stay here a few more weeks.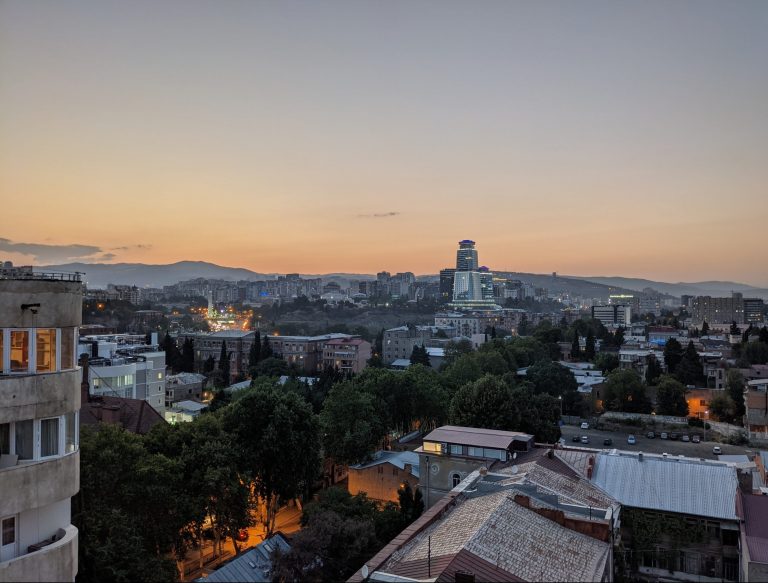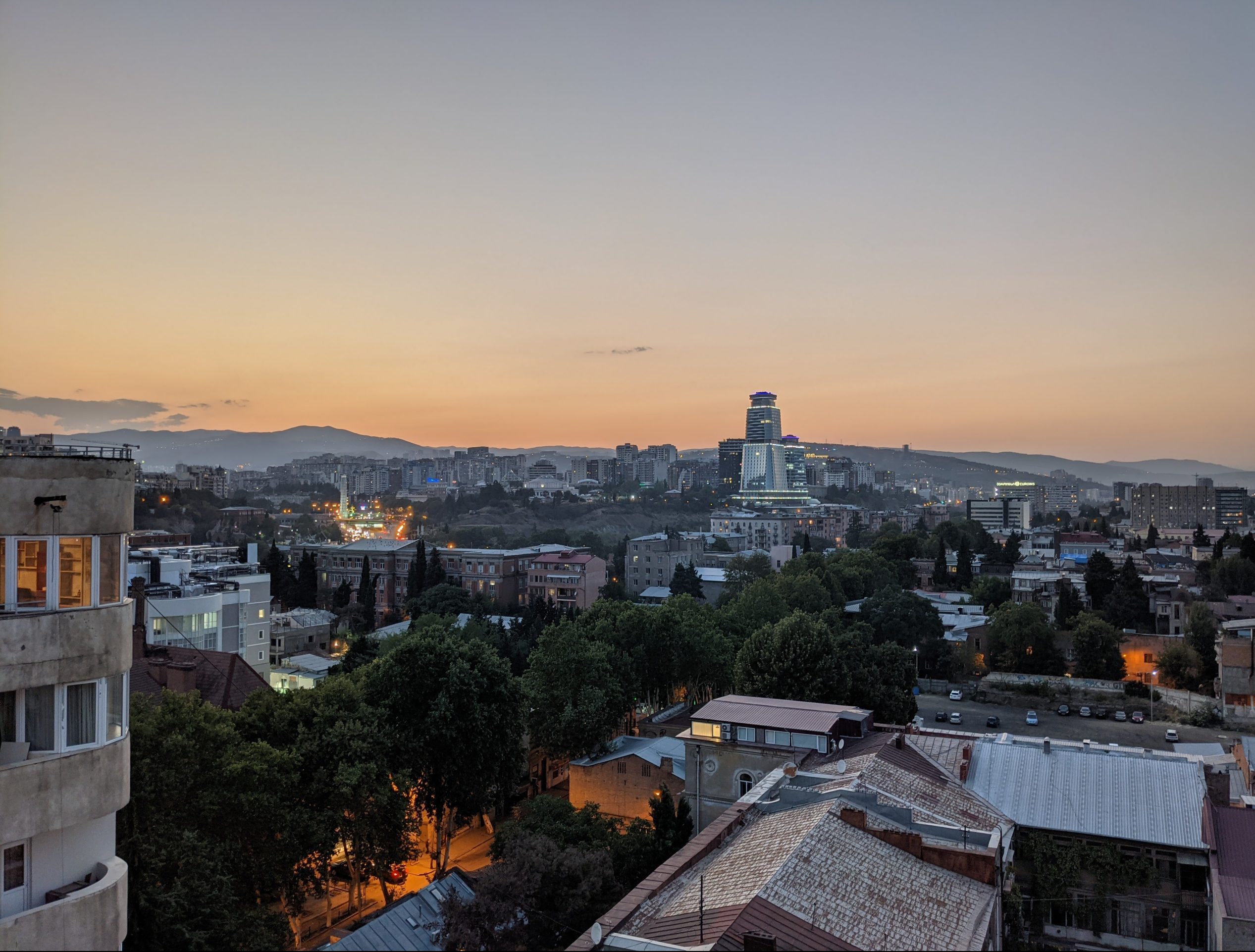 Being a nomad also allows you to travel more slowly and therefore get even better prices.
You can easily find nice apartments here for $30/night, which is not among the lowest in the world at all, but still isn't too expensive… but when renting by the month, there are many in the $300/month range, so about $10/night!
Besides saving a lot of money, traveling slowly allows you to really discover a place and get to know people; locals and other nomads.
It's often one of the criticisms of this lifestyle that many people can feel lonely or isolated, but in almost every place you go, there will be a Facebook or WhatsApp group of digital nomads or ex-pats.
Being a nomad also often allows you to have more flexibility in terms of destinations and/or dates. Being flexible is literally the #1 best way to find much better prices for your plane tickets (but we don't have deals for one-way flights on the Flytrippers flight deals page, only roundtrips).
It's also easier to take advantage of sweet spots in travel rewards programs (spending weeks in a Marriott category 1 hotel in Bali or Spain or getting Aeroplan flights for just a few thousand points) and travel for almost free.
Or to be able to move around based on the free accommodations found on Trusted Housesitters.
Flexibility is obviously the key to traveling for less and being a digital nomad is the ultimate flexibility you can find!
In short, if you like to travel you should at least try this lifestyle.
And it's always possible to do it more briefly (only in winter, for example) or to come back if you realize it's not for you.
When it's all said and done, few people regret trying things. Not trying things though, is one of the most common regrets.
Going back to the beginning with ways to be more geographically free, if you want to know a little more about how we started Flytrippers (and also about nomadism), we were just interviewed on a podcast about this recently.
Want to get more content to learn how to travel more?
Summary
This is my introduction to the digital nomad lifestyle. Feel free to tell us if you want to know more.
What would you like to know about being a digital nomad? Tell us in the comments below.
See the deals we spot: Cheap flights
Explore awesome destinations: Travel inspiration
Learn pro tricks: Travel tips
Discover free travel: Travel rewards
Featured image: Working in the Canary Islands (photo credit: Kevin Gagnon, co-founder of Flytrippers)

Advertiser Disclosure: In the interest of transparency, Flytrippers may receive a commission on links featured in this post, at no cost to you. Thank you for using our links to support us for free, we appreciate it! You allow us to keep finding the best travel deals for free and to keep offering interesting content for free. Since we care deeply about our mission to help travelers and our reputation and credibility prevail over everything, we will NEVER recommend a product or service that we do not believe in or that we do not use ourselves, and we will never give any third-party any control whatsoever on our content. For more information on our advertiser disclosure, click here.
Share this post to help us help more people travel more for less: