The 7 Central American countries aren't as well known as many of the nearby Caribbean nations, but they have a lot to offer: a ton of culture, weather that's just as nice, and beaches that are less touristy. It's generally easier to get an authentic experience there too!
But even if the 7 countries are located in a relatively small area, they each have their unique specificities — although in general, many of them do share lush greenery, beautiful coastlines, stunning volcanoes, great surf, friendly people, an exotic vibe, and a lot of history.
Over 50 million people (about 50% more than in Canada) live in these countries located between the Pacific Ocean and the Caribbean Sea, starting south of Mexico all the way to the South American continent.
And it's one of the easiest ways to get a culture shock, being so close to North America. And some are among the cheapest countries to travel to — and are the closest ones!
With the current record-high Aeroplan deals, you can easily get 71,000 Aeroplan points, which can give you 10 one-way reward flights within Central America on Avianca or Copa Airlines. It's a great Aeroplan sweet spot, considering these flights can be expensive in cash and the fact the alternative to move around in these countries is often a very long bus ride.
Here is an intro to each of the 7 countries to help you plan a trip with those points and the very frequent deals we spot to Central America from most Canadian cities (you can get there with Aeroplan points too, but that use often gives you less value than for flights within those countries).
1. Belize 🇧🇿
Population: 0.4 million (ranked 7 out of 7)
Human Development Index: 0.708 (ranked 3 out of 7)
Area: 23,000 km2 (ranked 6 of 7)
Official language: English
Main airport: Belize City (BZE)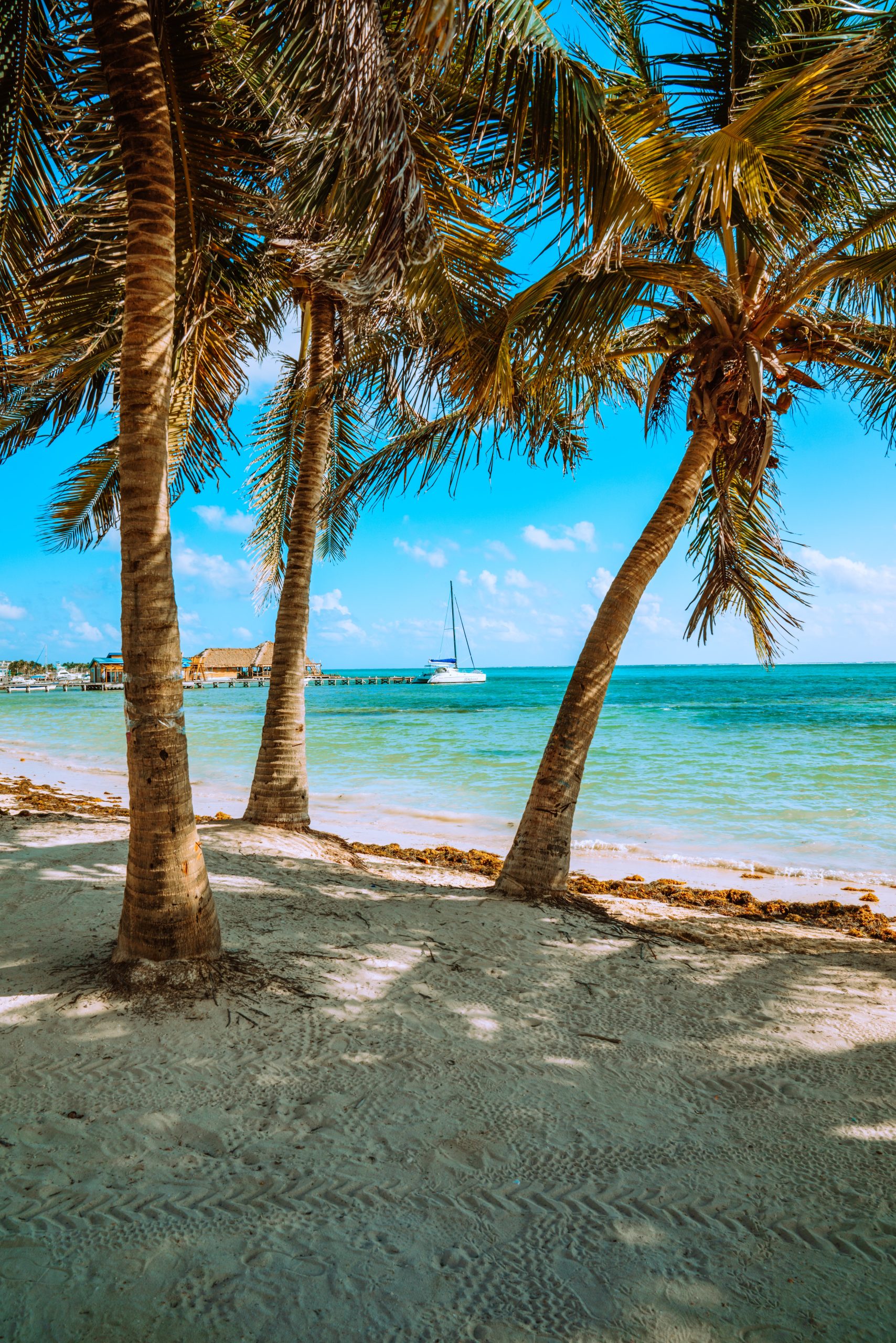 Belize, historically called British Honduras, is the only non-Latin, English-speaking country in Central America and is often considered to be more Caribbean culturally and historically. It's a small country and by far the least populated in the region. In fact, the next least-populated has over 10 times more people!
It is relatively undiscovered compared to other countries but is known for its colorful markets, fresh, local food, and incredible scuba diving. Over 500 varieties of fish live in the crystal blue waters and coral reefs just off Belize, making it a paradise for ocean lovers.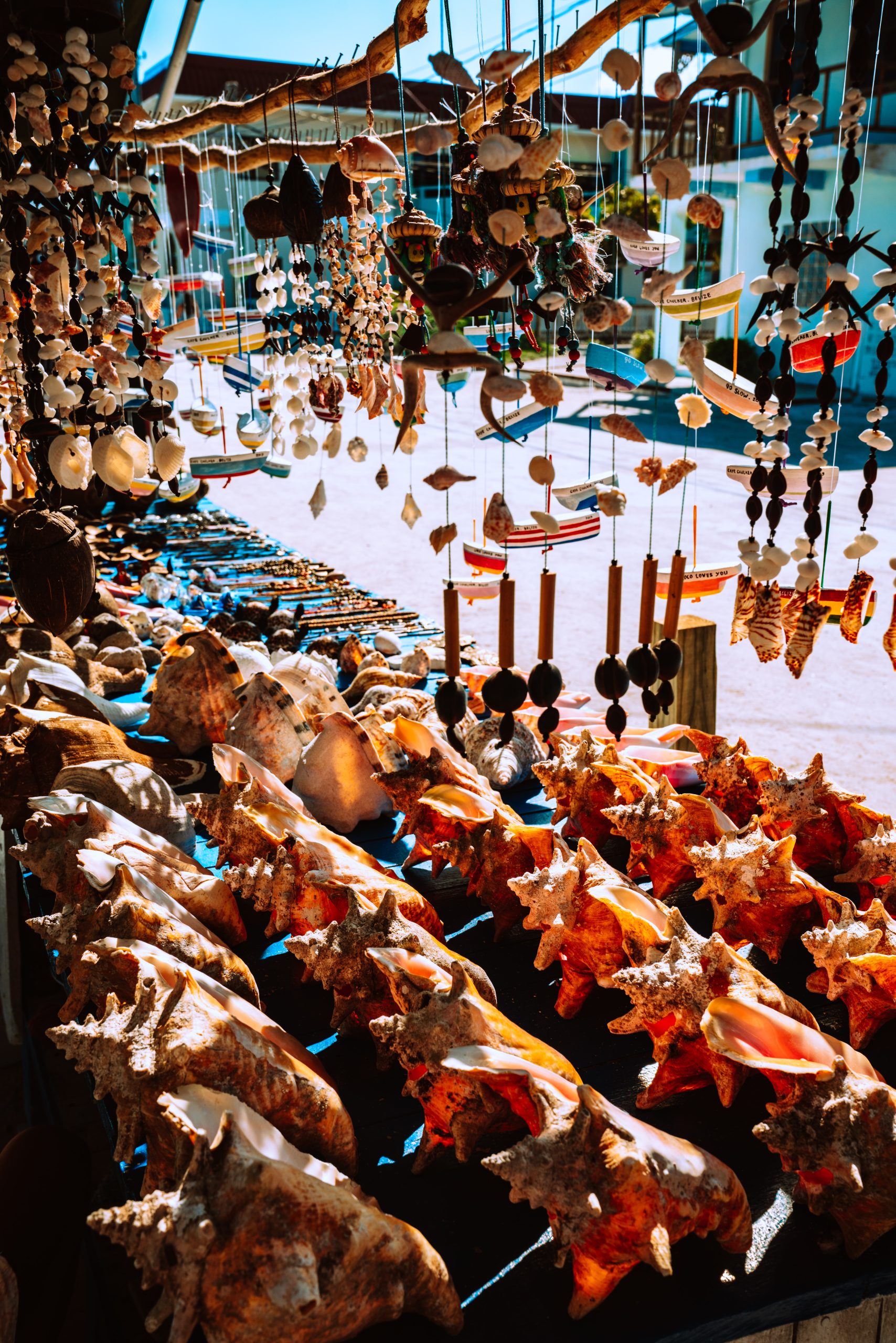 With so many incredible sea activities, including diving, boat trips, canoeing, paddleboarding, and more, most people stay on the coast. However, if you head inland, you'll find the historic home to the ancient Mayan civilization and plenty of traditional villages, temples, and monuments.
2. Guatemala 🇬🇹
Population: 16.8 million (ranked 1 out of 7)
Human Development Index: 0.663 (ranked 6 out of 7)
Area: 109,000 km2 (ranked 3 of 7)
Official language: Spanish
Main airports: Guatemala City (GUA) and Flores (FRS)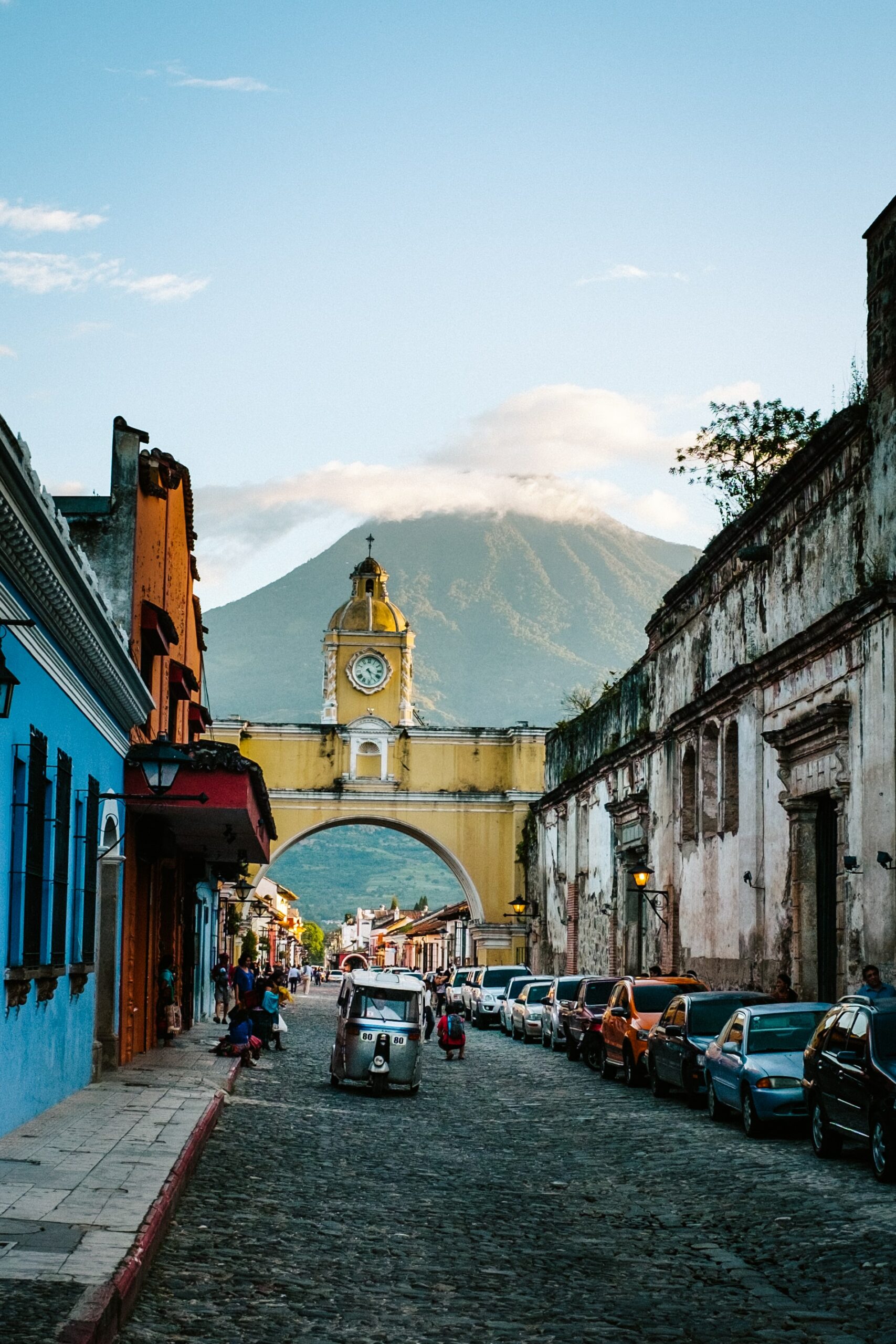 Guatemala is culturally diverse and home to some of the most incredible scenery and breathtaking ancient monuments. It's famous for remote Mayan villages where people still live using traditional methods and wearing traditional clothes.
There are temples everywhere, and the vast national park has some of the most incredible Mayan ruins, including the world-famous Tikal.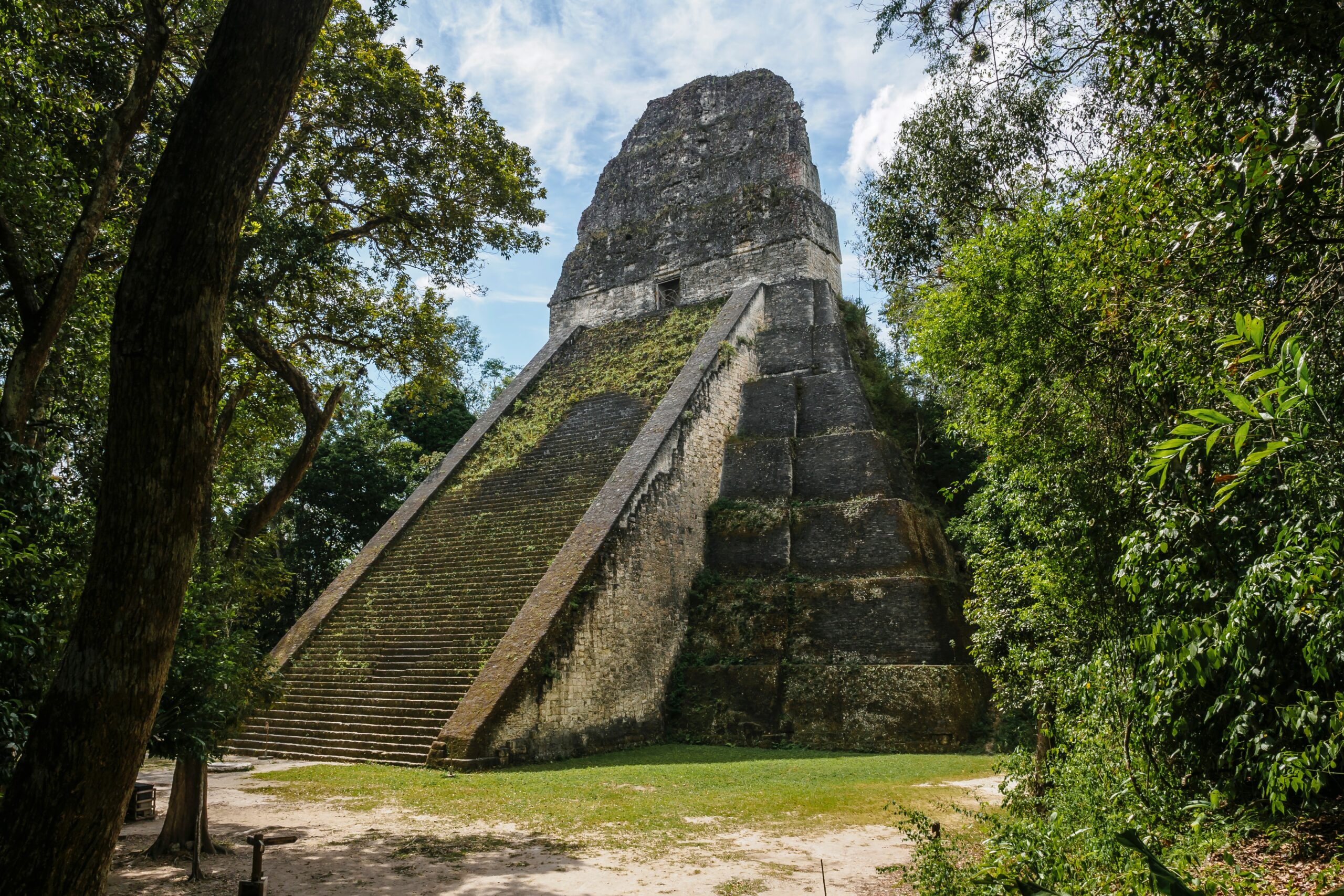 When you're not discovering lost civilizations, you can relax in breathtaking swimming holes, swim under waterfalls, and enjoy the volcanic, mountainous scenery. While much of the jungle remains remote and hard to penetrate, large areas have been made easily accessible without spoiling the natural beauty.
Guatemala has one of the world's most beautiful lakes, Lake Atitlán. Flytrippers' cofounders, Andrew and Kevin, loved their trip there (and the following country on this list) earlier this year.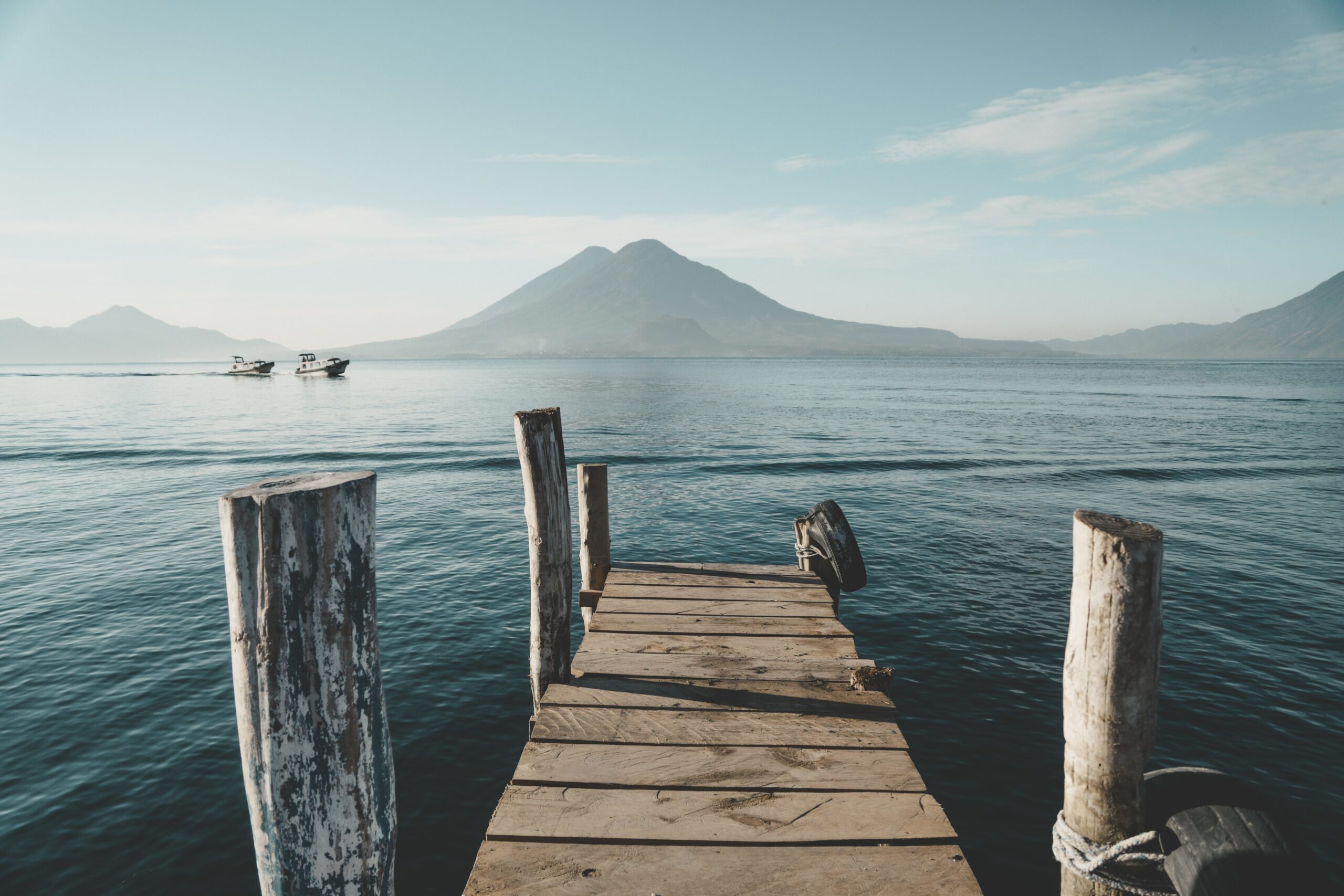 Many of the large towns still have a strong Spanish and colonial style, and Antigua is a brightly colored, cultural paradise. Exploring the larger towns and cities gives a glimpse into the 2 sides of Guatemala; the ancient and the modern. Both sides are tied together by a strong sense of national identity with ongoing traditions and plenty of good local food.
3. El Salvador 🇸🇻
Population: 6.4 million (ranked 4 out of 7)
Human Development Index: 0.673 (ranked 4 out of 7)
Area: 21,000 km2 (ranked 7 out of 7)
Official language: Spanish
Main airport: San Salvador (SAL)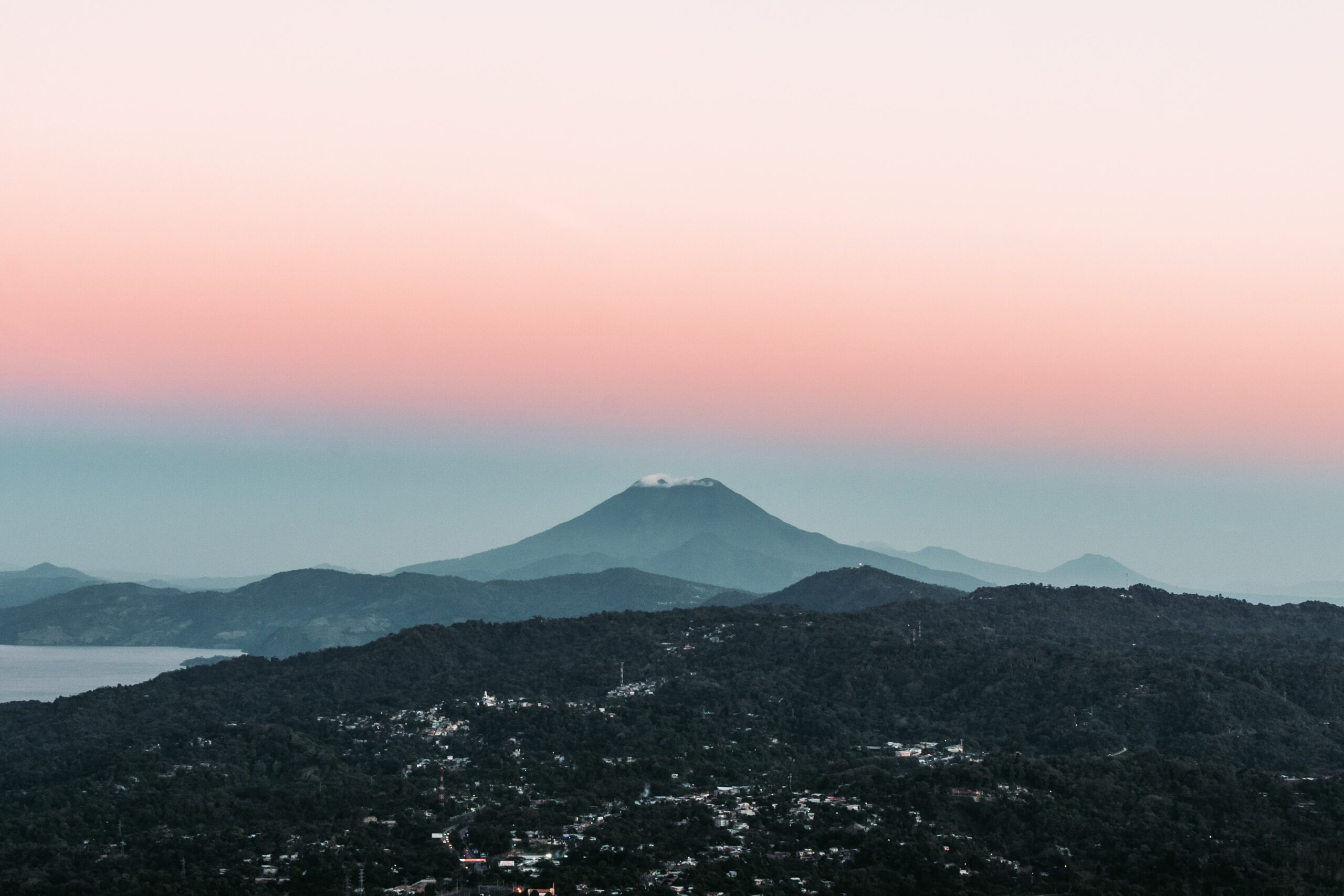 The smallest of the Central American countries, life in El Salvador revolves around the capital, San Salvador. Outside of it, life is much slower, with few major cities. The capital itself is usually fairly busy and has retained a small-town feel making it very welcoming.
El Salvador is known for its dark sand beaches and small, unspoiled coast. Surfers from around the world play in waves off El Salvador and take in the stunning mountainous scenery.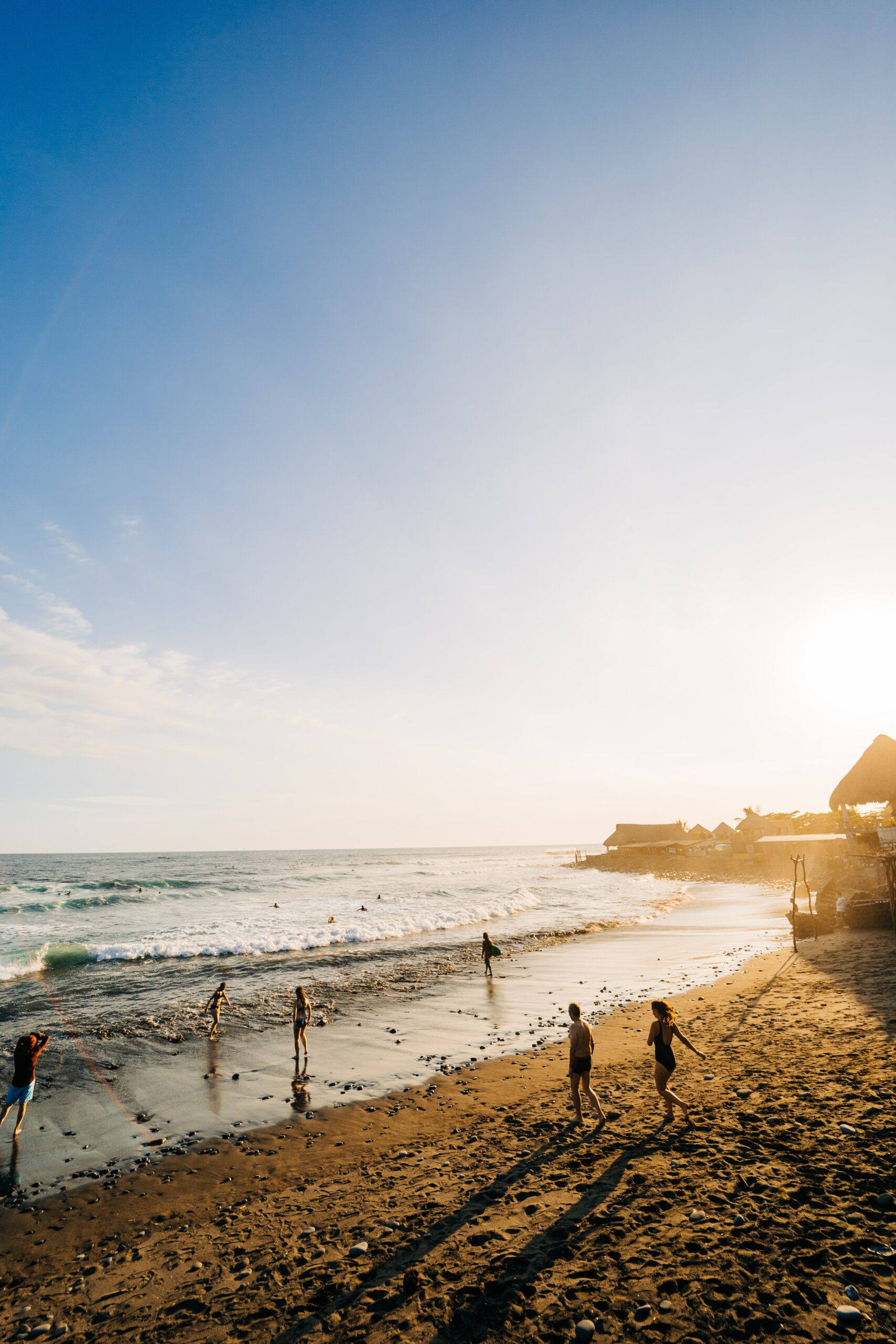 Much of El Salvador is volcanic, with small, brightly painted villages balanced on the hillsides. Coffee plantations are a huge part of El Salvador, and locals will always take the time to drink strong coffee with visitors. Due to its small size, people here are very trusting and welcome travelers with open arms.
4. Honduras 🇭🇳
Population: 9.9 million (ranked 2 out of 7)
Human Development Index: 0.634 (ranked 5 out of 7)
Area: 112,000 km2 (ranked 2 out of 7)
Official language: Spanish
Main airports: San Pedro Sula (SAP), Roatán (RTB), Tegucigalpa-Comayagua (XPL), and Tegucigalpa-Toncontín (TGU)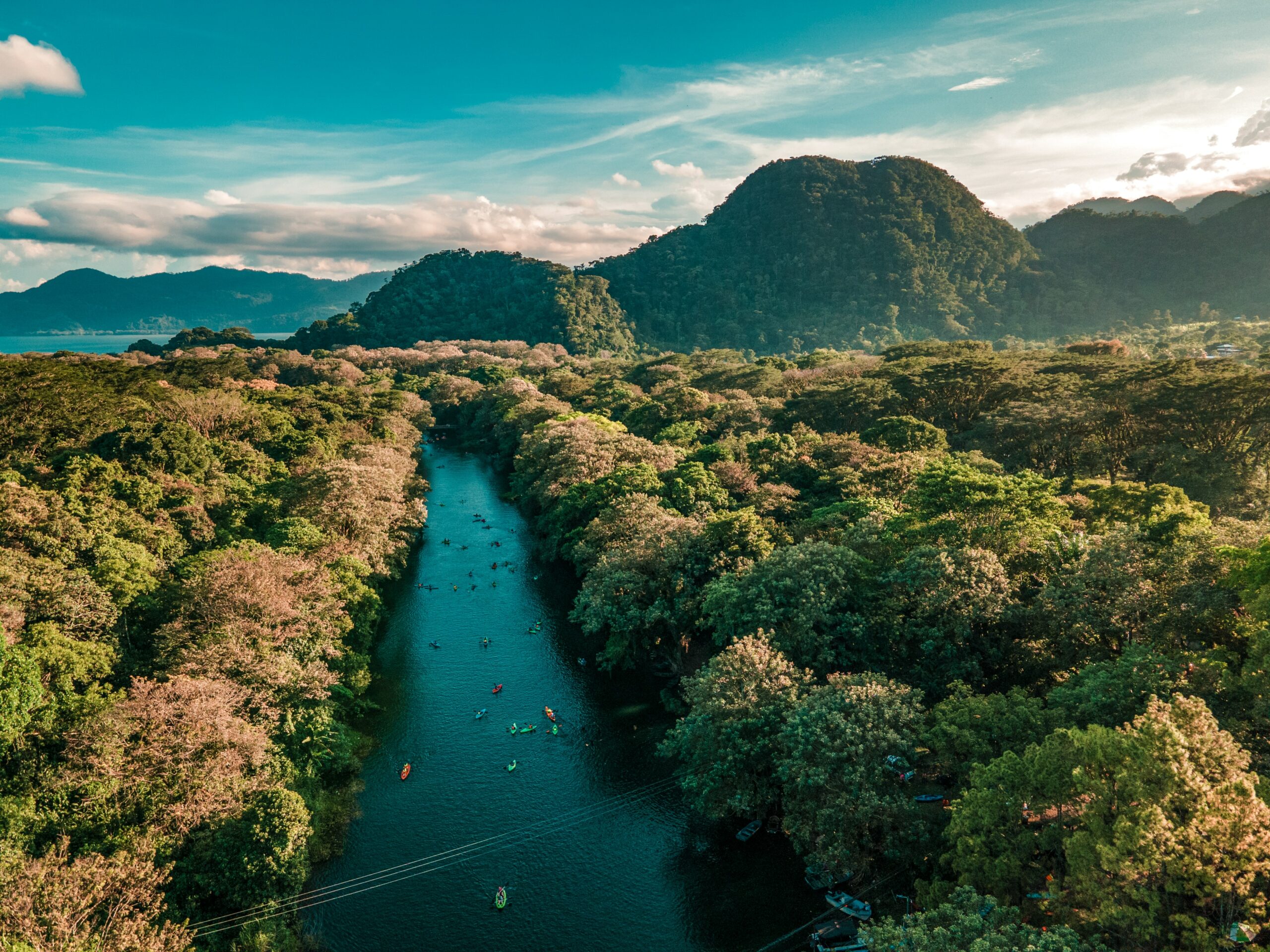 Considering Honduras has the second-largest barrier reef in the world, it remains fairly undiscovered and has maintained a very rugged landscape. Rivers here aren't gentle and are popular with white-water rafters. Once the rivers reach the sea, you'll find incredible diving on the reef with stunning fish, many of which are caught and served fresh by locals.
Historically, the area was considered dangerous and so was often passed over by travelers and therefore lacks much of the investment and infrastructure of other countries. However, with the troubles firmly in the past, Honduras remains one of the world's more untouched and naturally beautiful countries.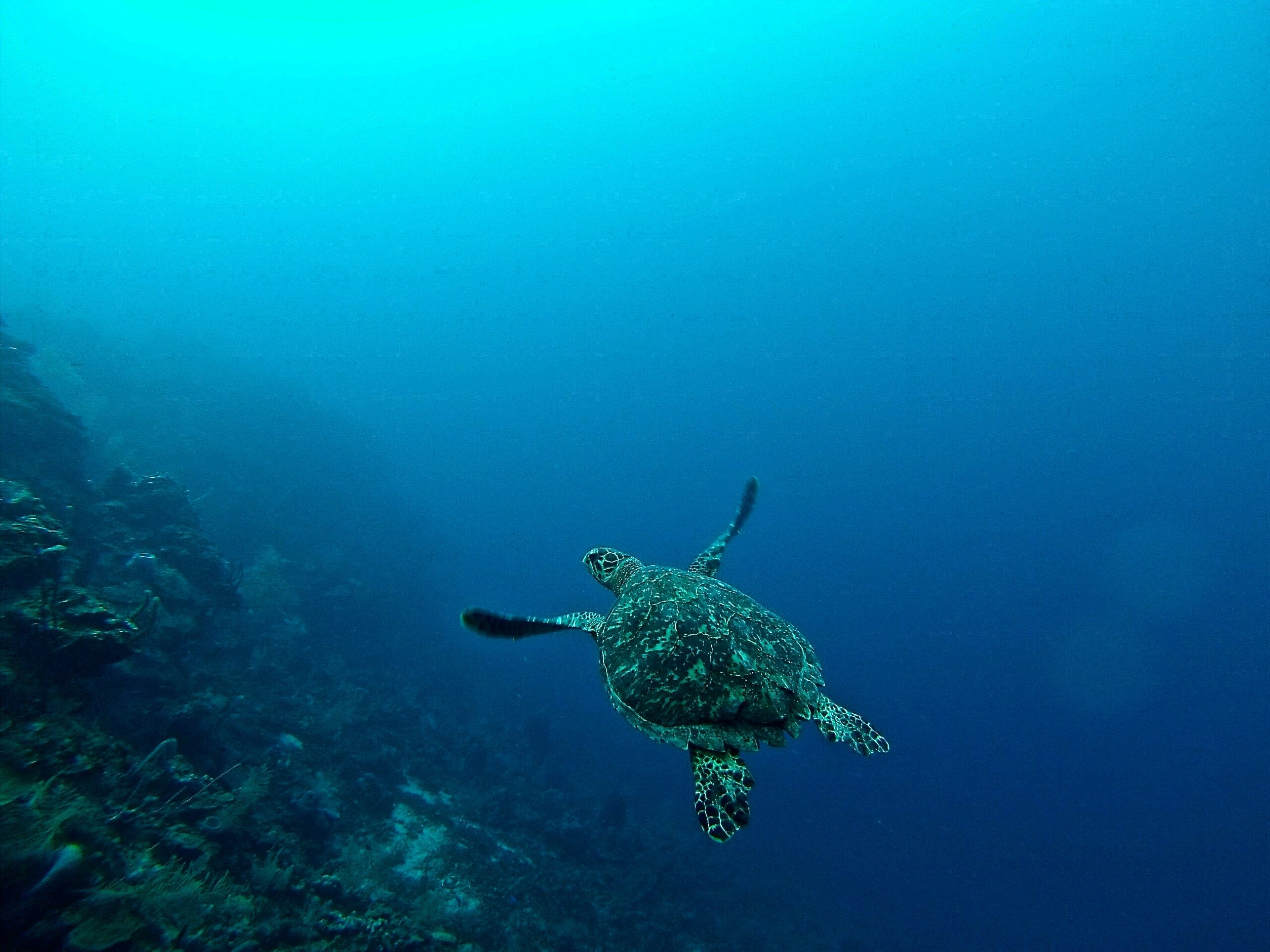 It's home to huge numbers of bird species and other wildlife that have fled more developed nations to find a home in Honduras. The jungle, mountains, stone villages, and Mayan ruins are culturally significant and make Honduras a real adventure to explore.
5. Nicaragua 🇳🇮
Population: 6.6 million (ranked 3 out of 7)
Human Development Index

: 0.660 (ranked 7 out of 7)

Area:

130,000 km2 (ranked 1 out of 7)

Official language:

Spanish

Main airport:

Managua (MGA)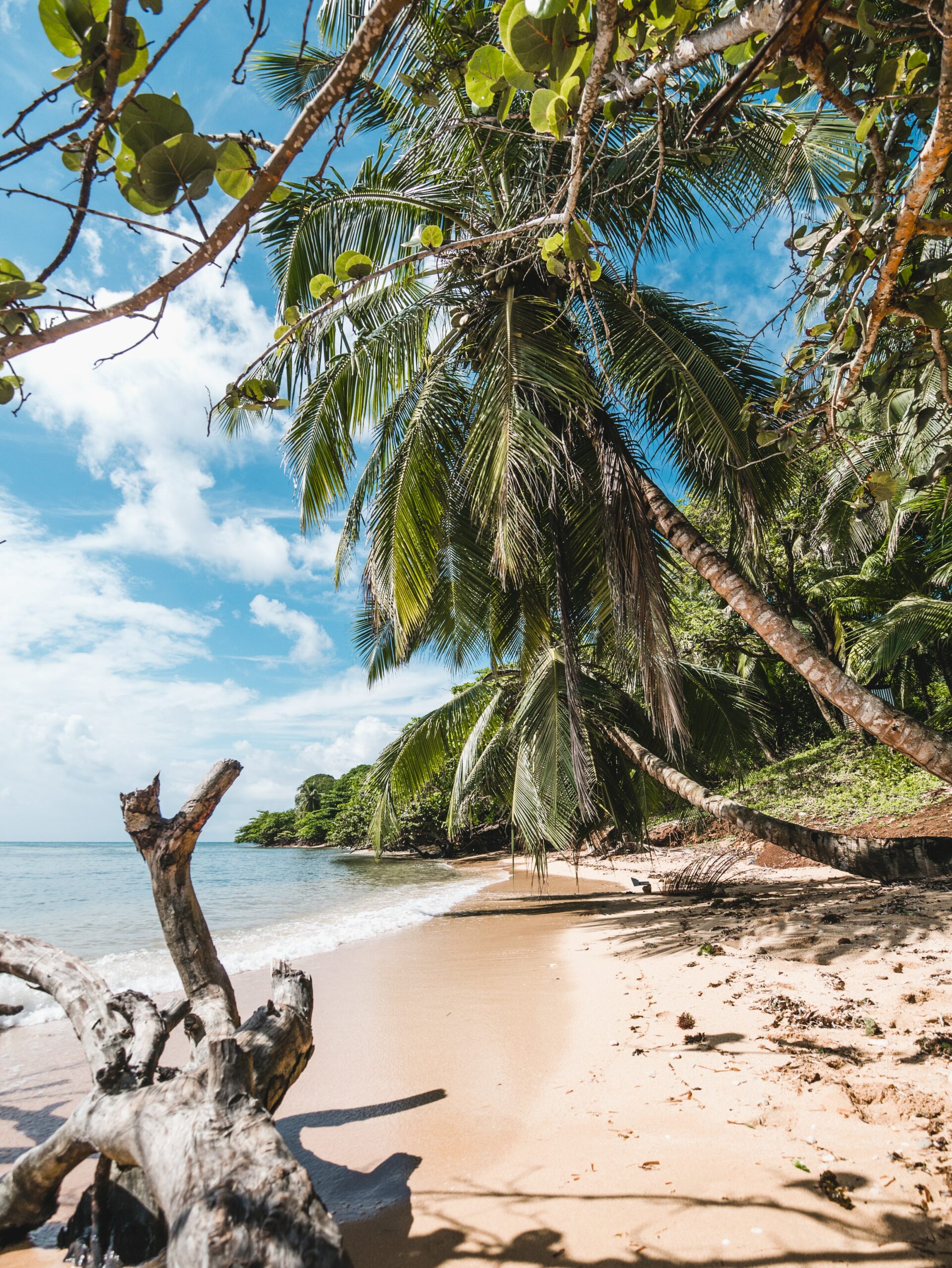 One of the main draws to Nicaragua is the beaches. As the largest country in the region by area, Nicaragua delivers everything from powerful, surf-crazy beaches with strong waves to gentle, idyllic lagoons with white sand.
The more adventurous areas offer diving, surfing, paddleboarding, caving, trekking, and more. Flytrippers' Canadian friends run The Free Spirit Hostel, so watch for a deal on a lodging/surf/yoga combo soon.
For a more relaxed experience, white sand beaches lined with restaurants and bars offer the perfect opportunity to try local food and sip fruity cocktails. Despite the apparent investment in catering to tourists, Nicaragua is surprisingly undeveloped, with few buildings ruining the natural beauty.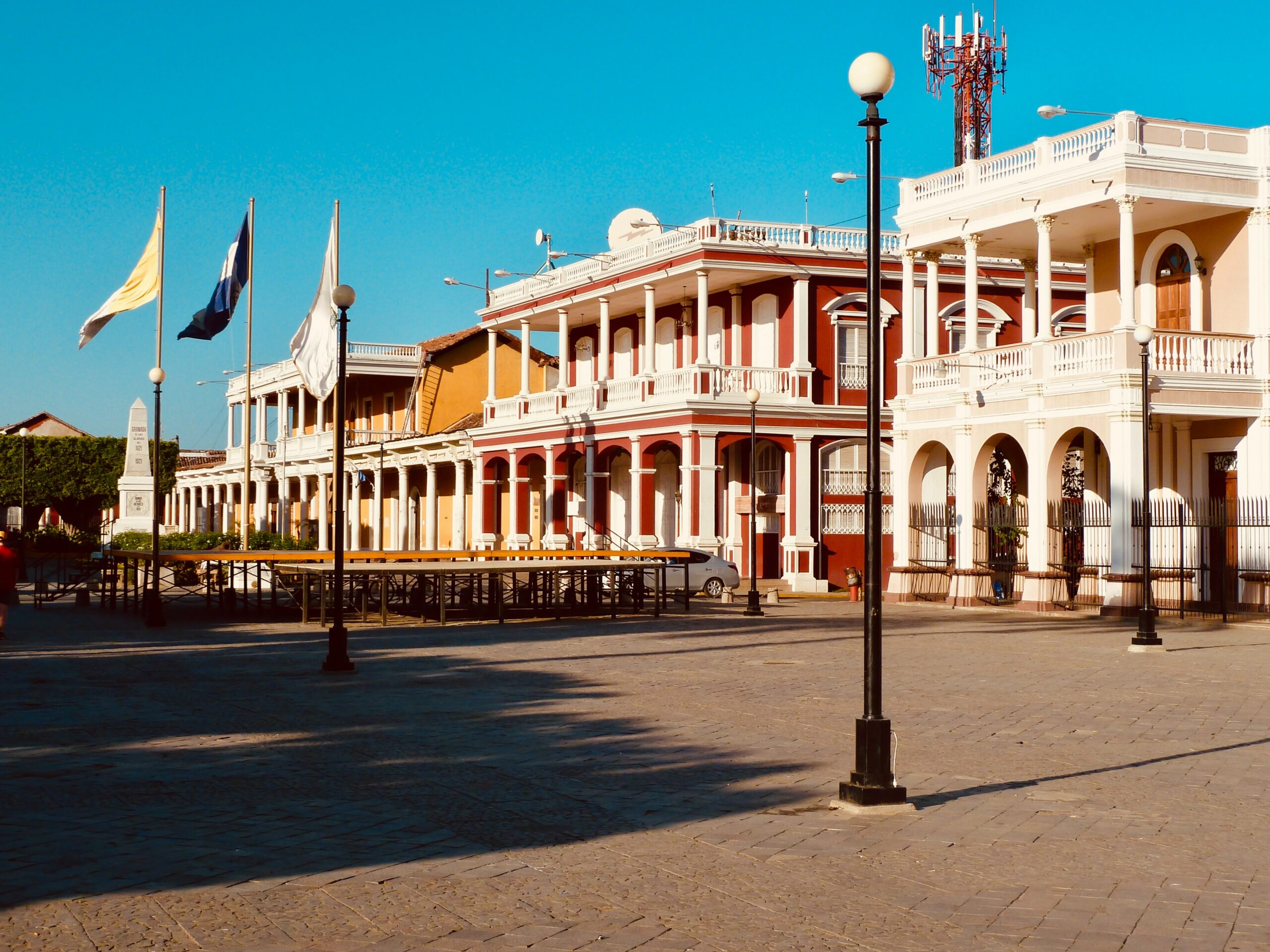 In more remote areas, you'll still find the ruins of ancient civilizations and indigenous communities. The country has maintained a strong connection to its past, and local culture and traditions should be observed. Tradition is also visible in the cities. Granada has retained its colonial features alongside many traditional and revolutionizing buildings, so it's like living in a museum.
6. Costa Rica 🇨🇷
Population: 5.1 million (ranked 5 out of 7)
Human Development Index

: 0.810 (ranked 2 out of 7)

Area:

51,000 km2 (ranked 5 out of 7)

Official language:

Spanish

Main airports:

San José (SJO) and Liberia (LIR)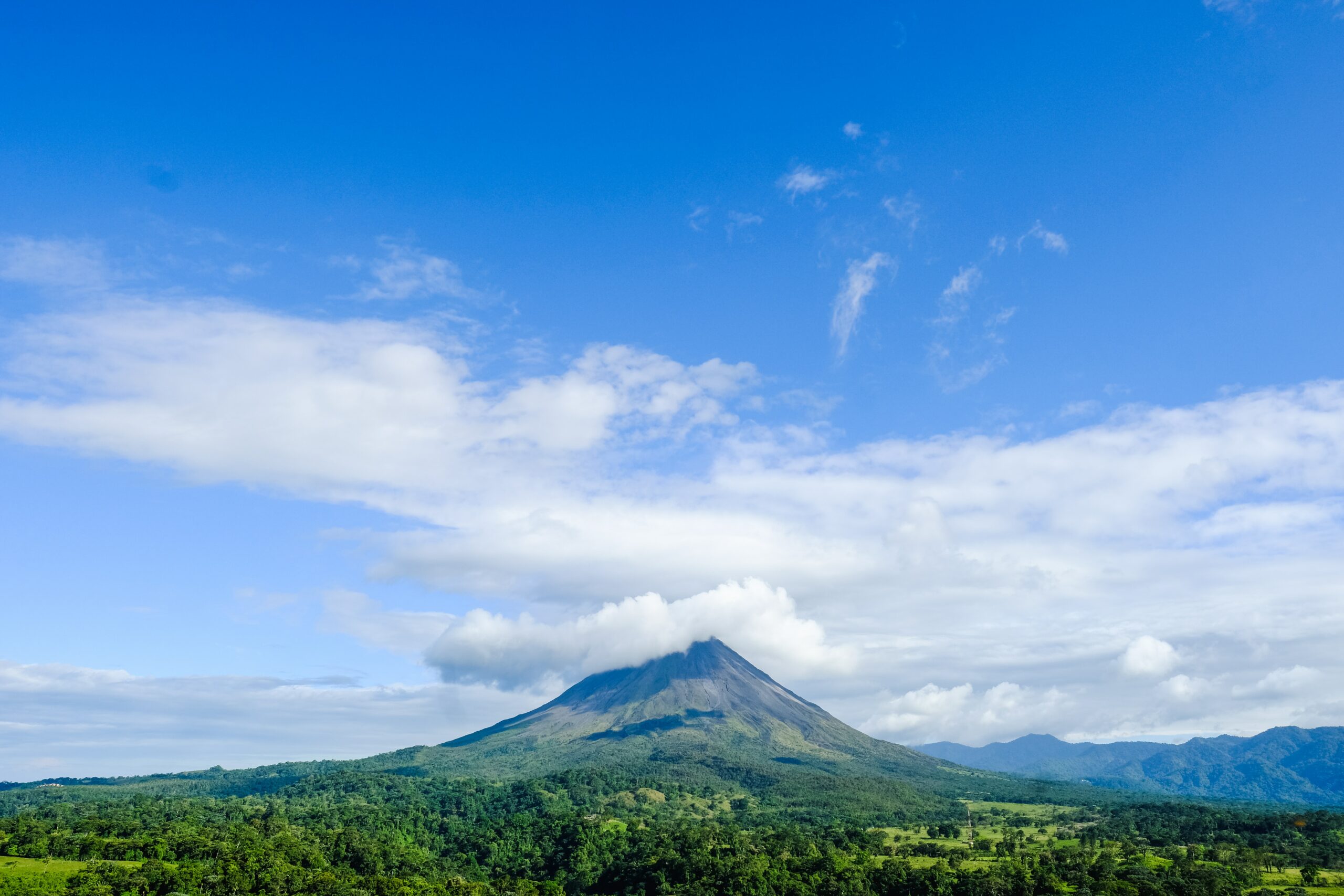 Arguably the most beautiful country in Central America is Costa Rica. Around 30% of the country is protected rainforests, reserves, and national parks, making it a wildlife paradise.
For outdoor lovers, Costa Rica is an extraordinary destination with mountain hikes, crystal blue lagoons, white sandy beaches, and treetop jungle walks.
The whole country is basically a giant outdoor adventure playground. It has maintained its rich culture and reclaimed much of its heritage since claiming independence in 1846.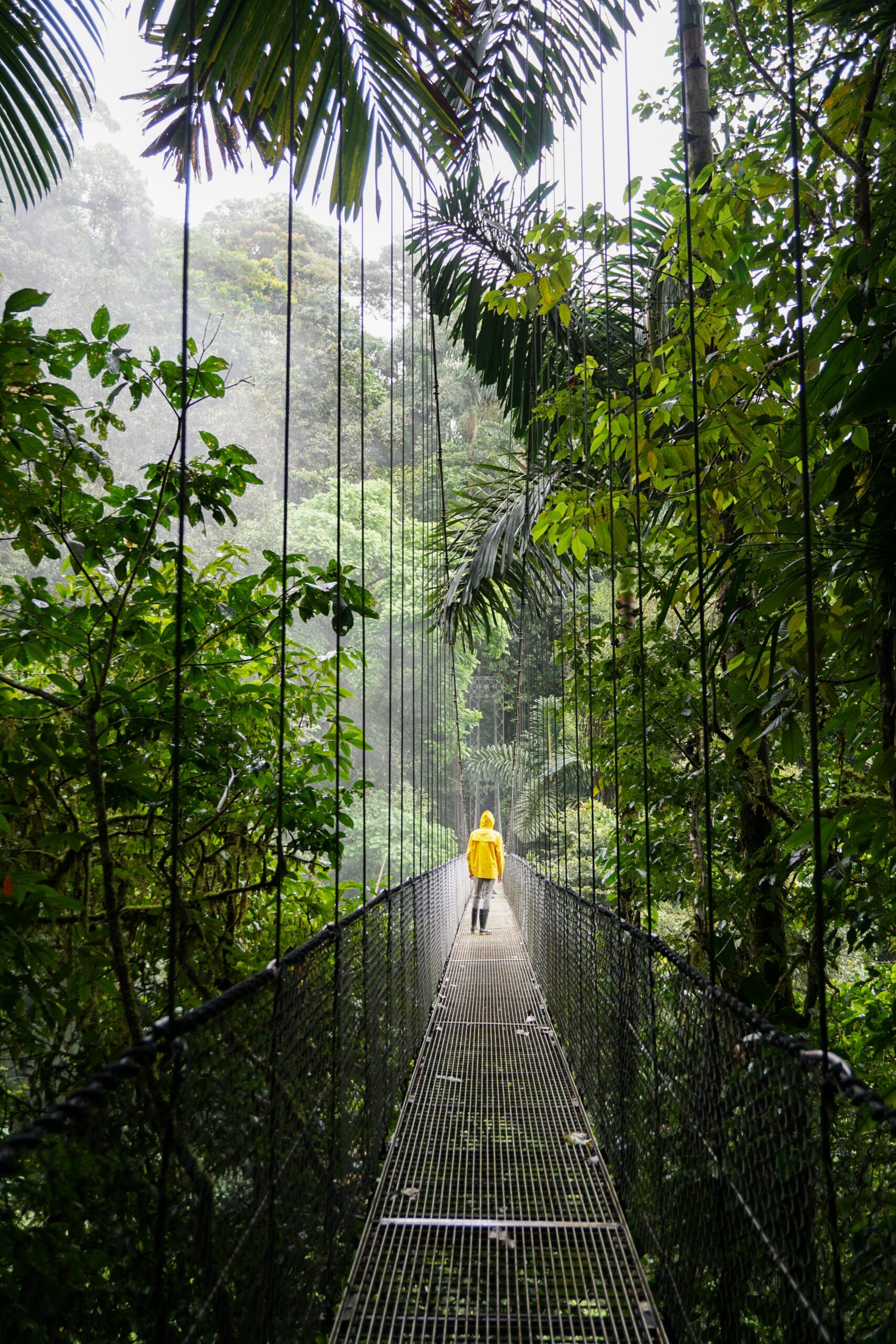 Being the most well-known and popular with tourists, Costa Rica does come with a higher price tag. Everything from hotels to food and taxi fares is more expensive here than in neighboring countries. However, you still don't need a fortune to travel here. Compared to visiting many western and European countries, it can still be relatively affordable.
One big cost to consider is travel. Costa Rica is considered one of the most beautiful and naturally diverse countries in the region, and you'll want to travel around a lot to take it all in.
7. Panama 🇵🇦
Population: 4.3 million (ranked 6 out of 7)
Human Development Index

: 0.815 (ranked 1 out of 7)

Area:

75,000 km2 (ranked 4 out of 7)

Official language:

Spanish

Main airports:

Panamá City-Tocumen (PTY), Panamá City-Albrook (PAC), Panamá City-Pacífico (BLB), Bocas del Toro (BOC), David (DAV), and Río Hato (RIH)
Found at the crossroads between North and South and connecting two oceans with its famous canal, Panama is easily the most developed and built up of the Central American countries. Panamá City offers all the luxury hotels, shops, festivals, and nightlife of any major city.
With so many modern amenities and facilities, it's surprisingly inexpensive. You can find 5-star comfort with a reasonable price tag if you want it, but you don't need a big budget to afford good accommodation.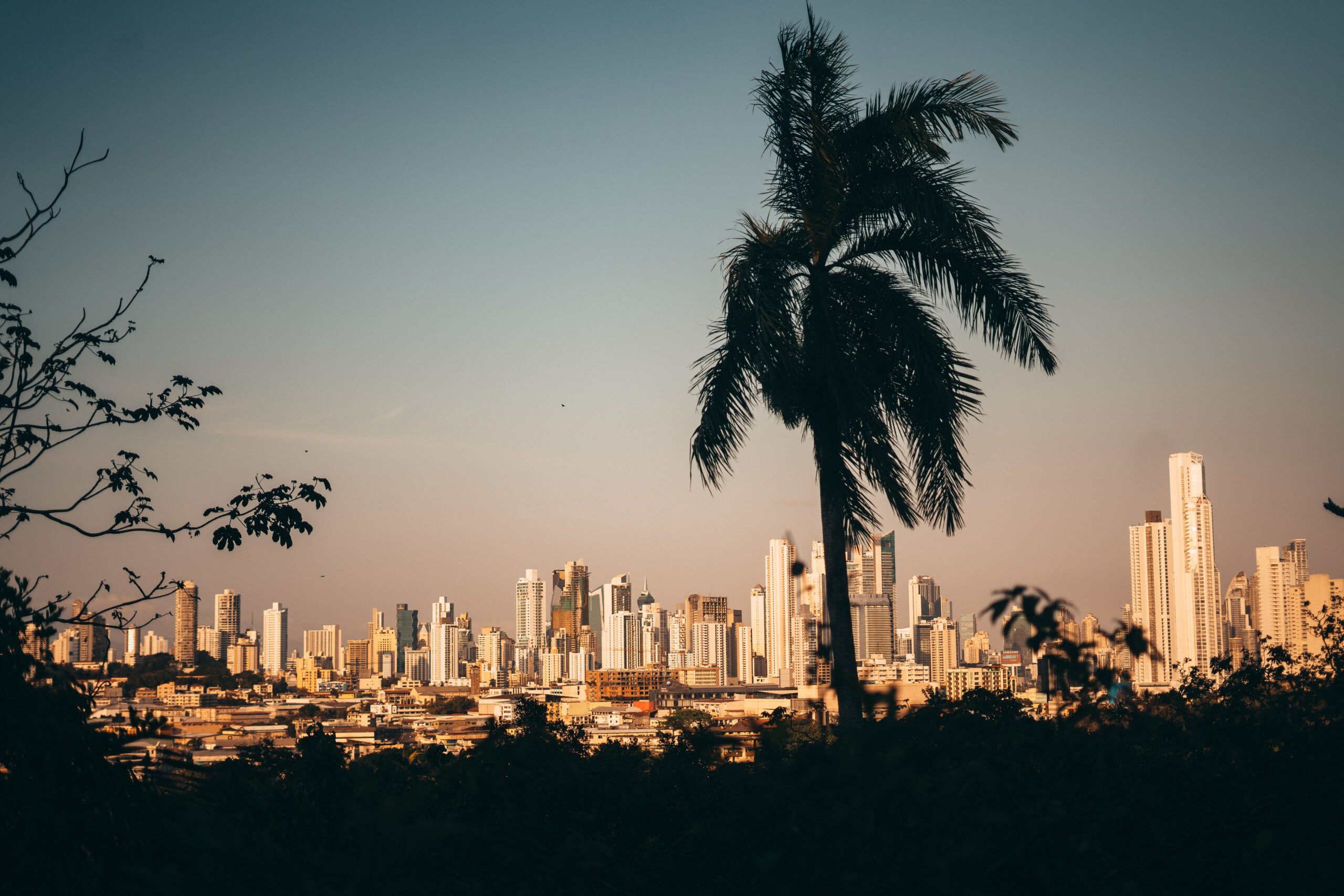 Stepping outside the main city is a country with excellent infrastructure, making it fairly accessible as a whole. It's known for being reasonably laid-back, and adopting a relaxed attitude is a must if you plan on visiting.
The stunning architecture of the old buildings, the jungle, the mountains, and the more modern developments mean there is something for everyone. Just watch out for snakes if you stray off the more popular tracks; it's a good idea to have a guide for longer, more remote treks.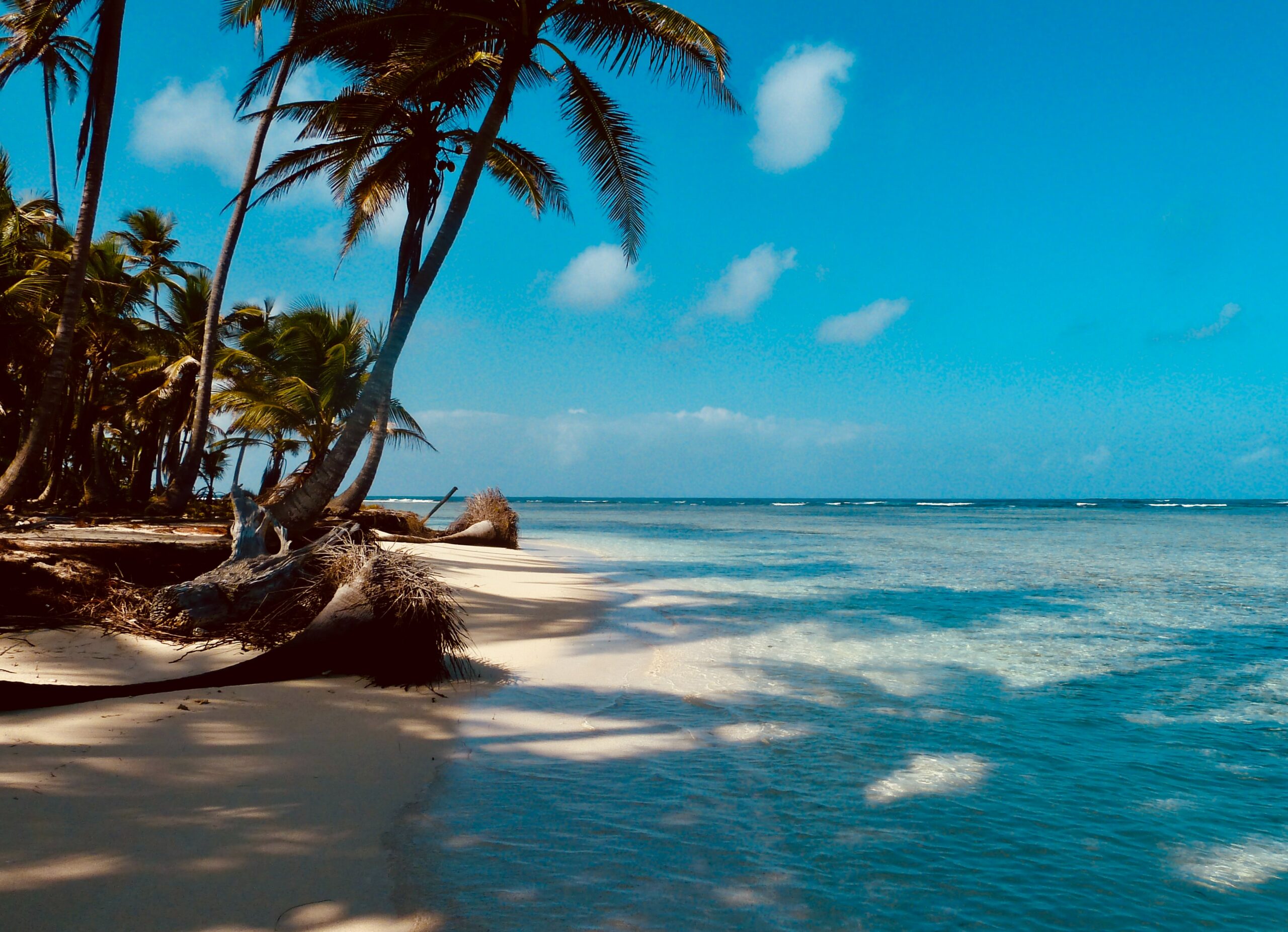 Just off the mainland are the San Blas Islands, an archipelago of 378 small islands and cays. If you don't get seasick, it's worth spending at least a day here, but many travelers spend several weeks island hopping, trying local food, and surfing.
Want more content about inspiring travel destinations?
Summary
The 7 Central American countries provide a great culture shock, without having to fly too far away. There, you can find perfect destinations to combine a sunny getaway with a ton of culture! And you can combine a few of them easily with the current record-high Aeroplan deals.
What would you like to know about Central America? Tell us in the comments below.
See the deals we spot: Cheap flights
Explore awesome destinations: Travel inspiration
Learn pro tricks: Travel tips
Discover free travel: Travel rewards
Featured image: The province de Puntarenas, Costa Rica (photo credit: Ricardo Arce)
Share this post to help us help more people travel more for less: