I had quite the long layover in Mexico today on my way to Medellín. A lot of people see those as an unpleasant thing, my mindset is the complete opposite as a traveler; bring them on!
Sometimes, our flight deals are cheap because they involve long layover on the way. Not all of them, just some. And these are the best! Instead of seeing these as an inconvenience, you can jump on the opportunity to visit a new city on the way to where ever you are going.
I started my round-the-world trip this week with a night flight from Montreal to Mexico City and landed here, in Mexico, at about 4 AM. I wandered around the airport a bit to find a spot with good wifi and settled in the food court on the upper level of Terminal 2. Since the subway was not running before 5 AM, I managed to get some work done before heading out to the city.
Getting to town
There are many options to get to town, but the cheapest will be to take the subway, just a few block out of the airport. The ticket only costs 5 Mexican Pesos (roughly 0.35$ CAD) and is valid for the whole subway system.
To get to the station (Pantitlán) find the food court on the second floor of Terminal 2, exit at the very end, and take the stair down to the lower level. Then follow the sidewalk until the gate that exits on Fuerza Aérea Mexicana where you make a left turn and walk 5-10 minutes to the station. Taxis are also available but will cost you more than 5 Pesos.
You should take Line 1 heading for Observatorio and get out at Pino Suárez. From there, it's worth walking to Plaza de la Constitucion to get a good feel of this part of town.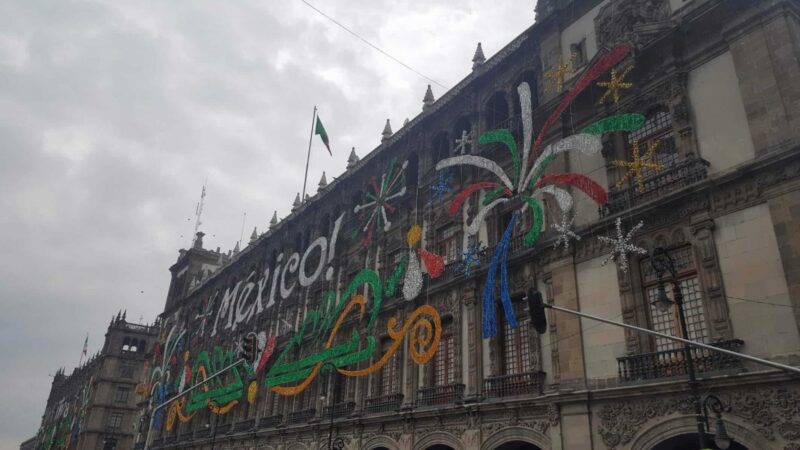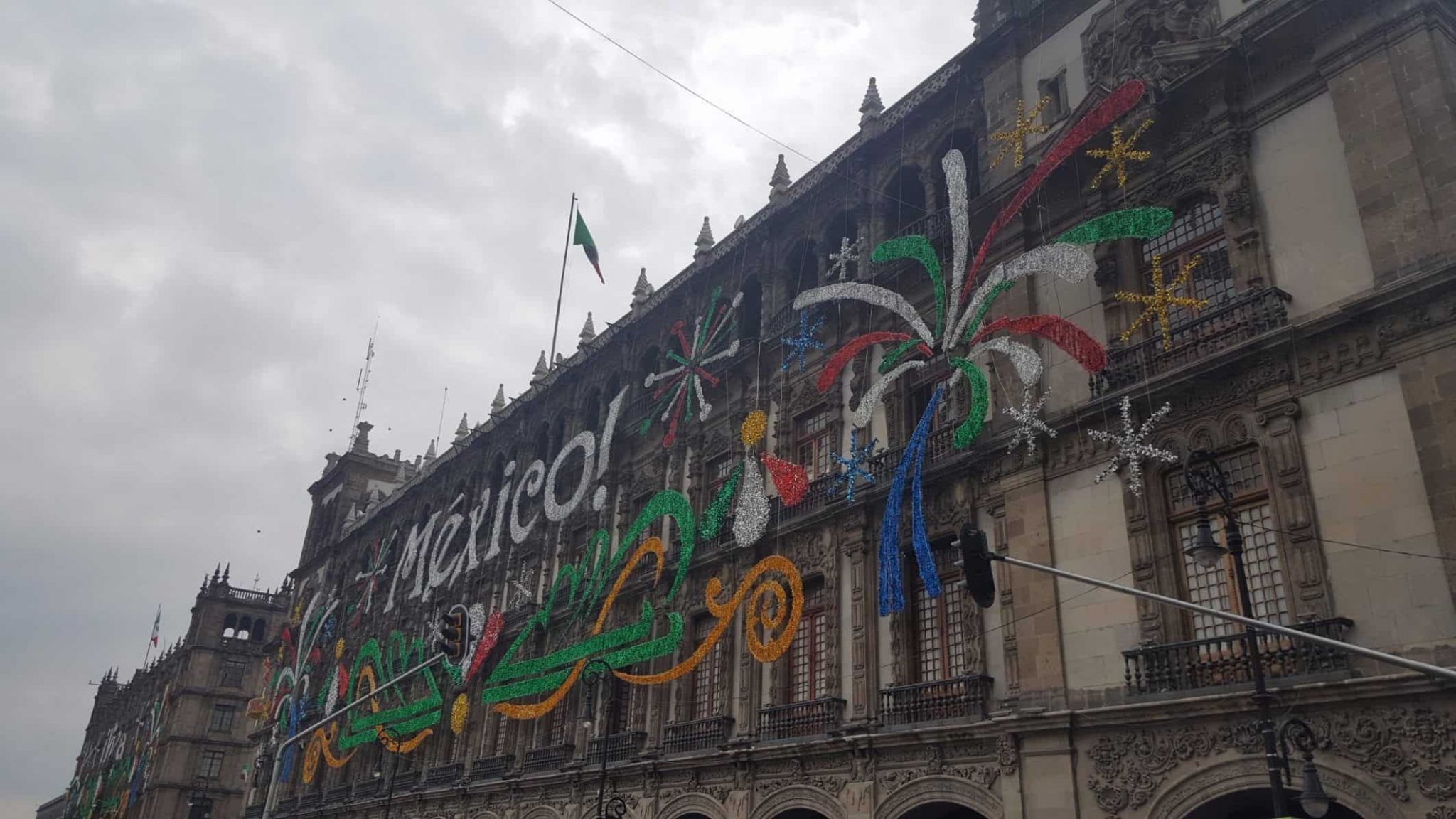 Places to see
Since I did not have a lot of time, I headed straight to the Centro Historico, where you can see the following sights.
Plaza de la Constitucion (Zócalo)
This is the main square in Mexico City and one of the largest in the world! It's surrounded by many historic buildings and sights (the Templo Mayor, City Hall, and the Catedral Metropolitana).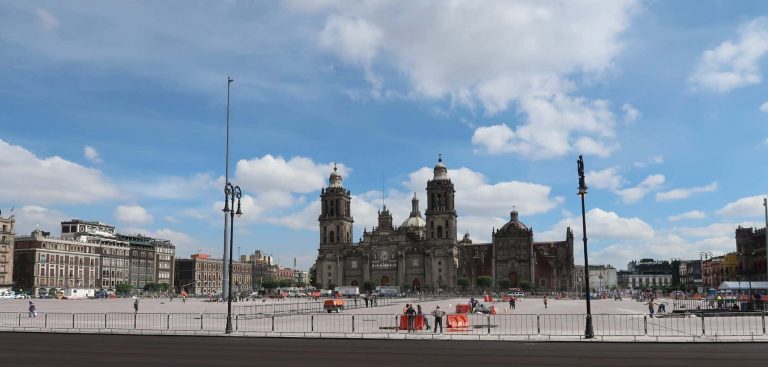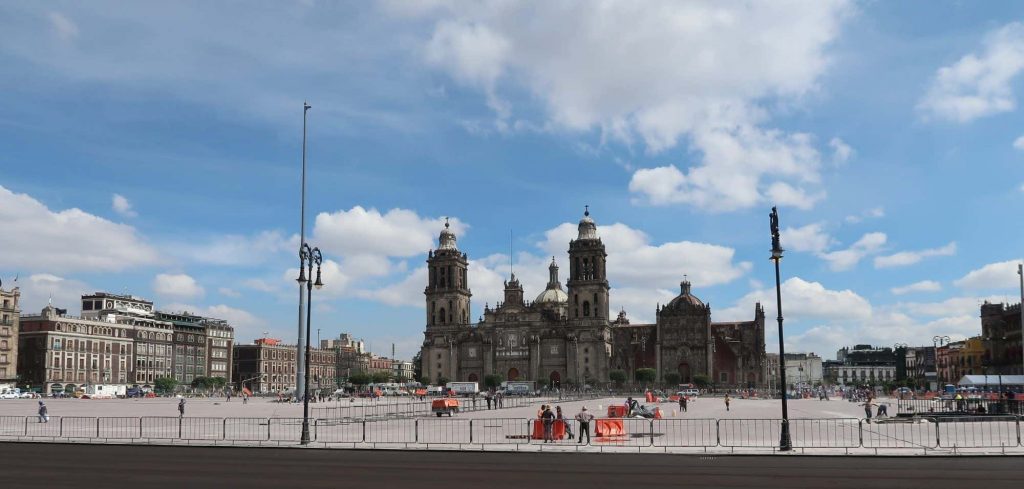 Museo del Templo Mayor
This was one of the main Aztecs temples in their ancient capital Tenochtitlan that lay where is now Mexico City. This temple dated back to 1325 and was destroyed by the Spanish in 1521.
Catedral Metropolitana de la Ciudad de México
Build by the Spanish from 1573 to 1813 on top of Templo Mayor, the Catedral Metropolitana is one of the historic buildings surrounding the main square.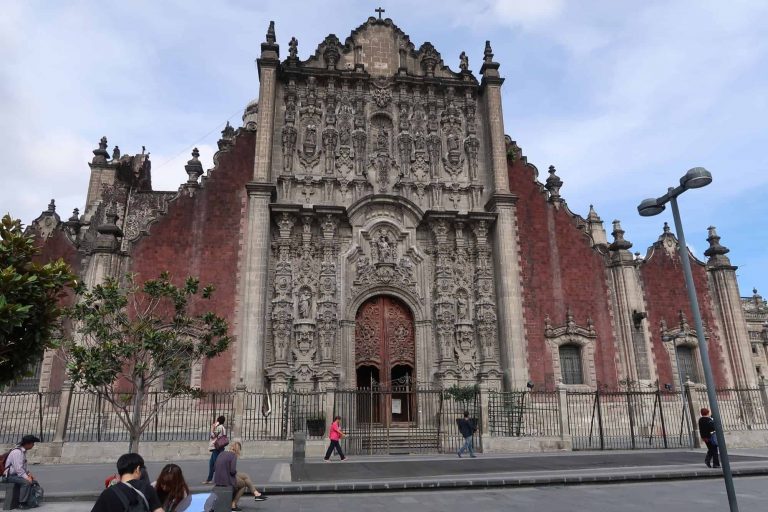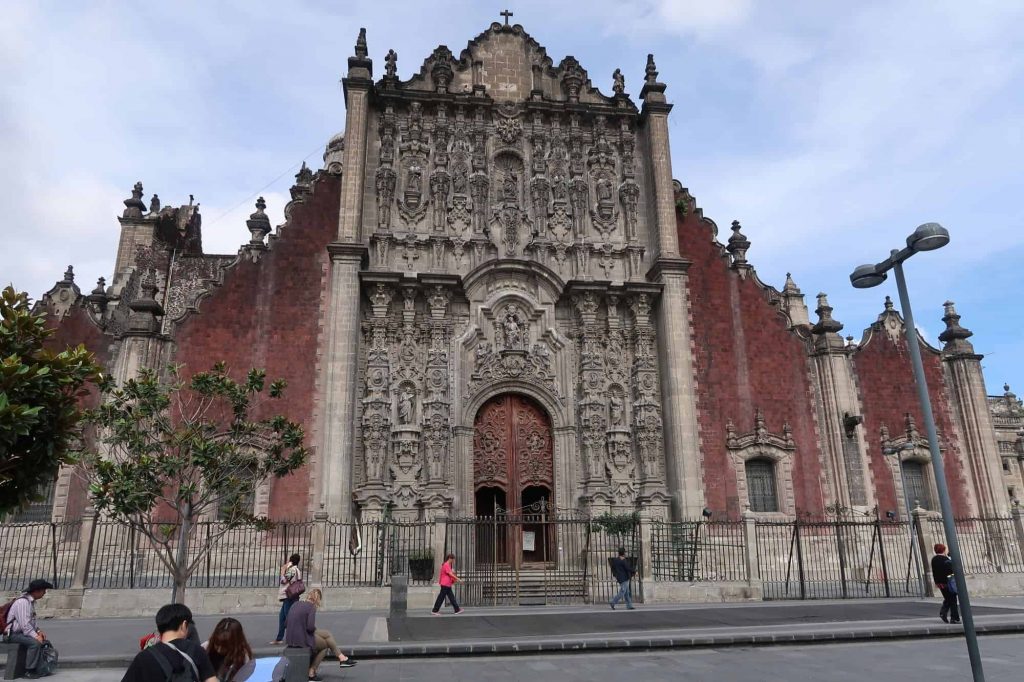 Visiting the surrounding streets
This is by far my favorite activity when I get into any new cities, wandering the streets! You can get a good feel of how the locals live and discover hidden sights.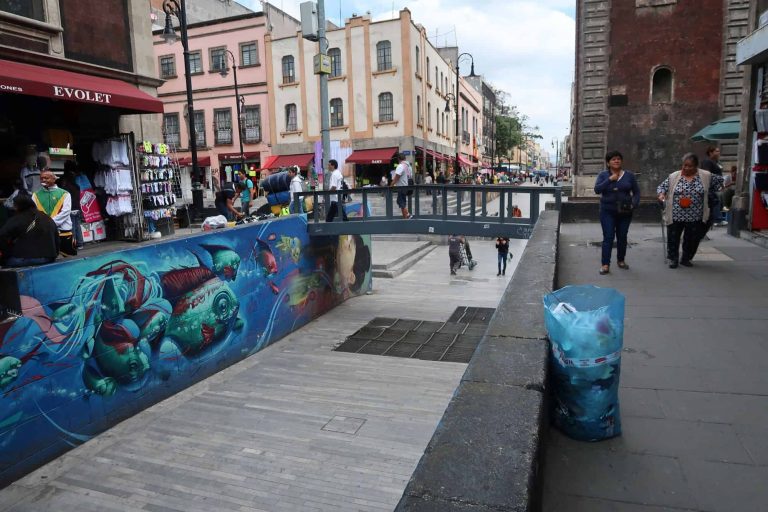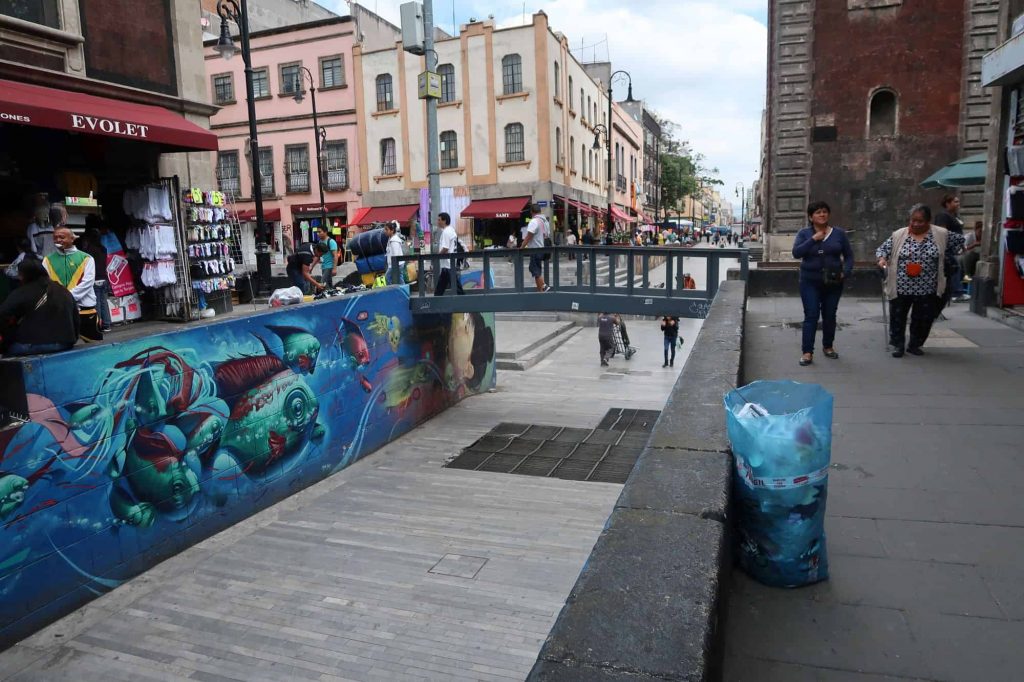 While discovering the city, I noticed washrooms (see the WC sign in the picture below) at almost every street corner. They all cost 5 Pesos. I'm not sure why there are so many.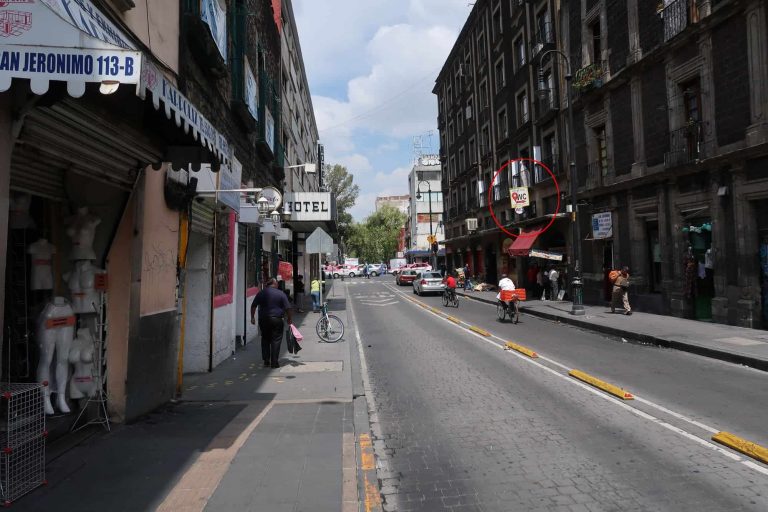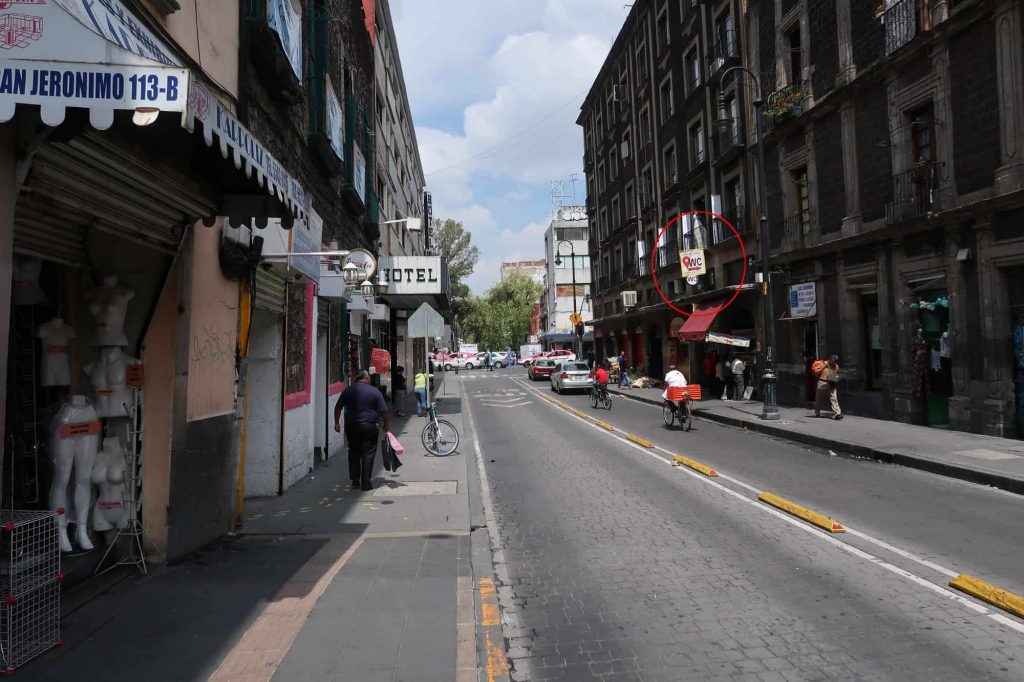 Where to eat
There are many options throughout the city, from your international chains to the local taco stand. I opted for tacos a couple of streets off the tourist area and wasn't disappointed! A sure bet for delicious food is to spot the place with the most locals and get in line.
Summary
Mexico City is a huge city with lots to see. If you have a layover and a couple of hours to kill, you should definitely get out of the airport and go explore the surroundings.
Do you want to know more about Mexico City? Let us know in the comments!
Help us spread the word about our flight deals and travel tips by sharing this article and most importantly bookmark Flytrippers so we can help you navigate the world of low-cost travel!
Advertiser Disclosure: Flytrippers receives a commission on links featured in this blog post. We appreciate if you use them, especially given it never costs you anything more to do so, and we thank you for supporting the site and making it possible for us to keep finding the best travel deals and content for you. In the interest of transparency, know that we will NEVER recommend a product or service we do not believe in or that we do not use ourselves, as our reputation and credibility is worth far more than any commission. This principle is an essential and non-negotiable part of all our partnerships: we will never give any third-party any control whatsoever on our content. For more information on our advertiser disclosure, click here.
Share this post to help us help more people travel more for less: