With Argentina playing Croatia today in the first FIFA World Cup semifinal match, now is a good time for a very quick look at these 2 wonderful destinations that I visited earlier this year. Both offer a great mix of city life and natural beauty.
Flytrippers' other co-founder, Andrew, will do the same tomorrow for the other semifinal matchup, Morocco vs. France, 2 countries he happened to visit this year.
Here's my quick comparison of Argentina and Croatia (called Hrvatska in Croatian)
Overview of Argentina vs. Croatia
I spent just over a month in Buenos Aires, Argentina, in March and April. And a little over a week traveling across Croatia in June (I had already been there earlier on my full-time digital nomad journey).
Both destinations are on the more affordable side, but Argentina is clearly the much cheaper place to travel to among the 2.
(Not quite cheap enough to make it to our preliminary list of the 40 cheapest countries to travel to though!)
But still, both are amazing destinations for budget travelers, or for any traveler really.
Things to see in Argentina and Croatia
In terms of things to do, both Buenos Aires and Croatia have lots to offer.
Argentina
In Buenos Aires, the capital of Argentina, you can experience the city's vibrant nightlife, visit cultural attractions like the Teatro Colón, and explore the many beautiful parks and gardens.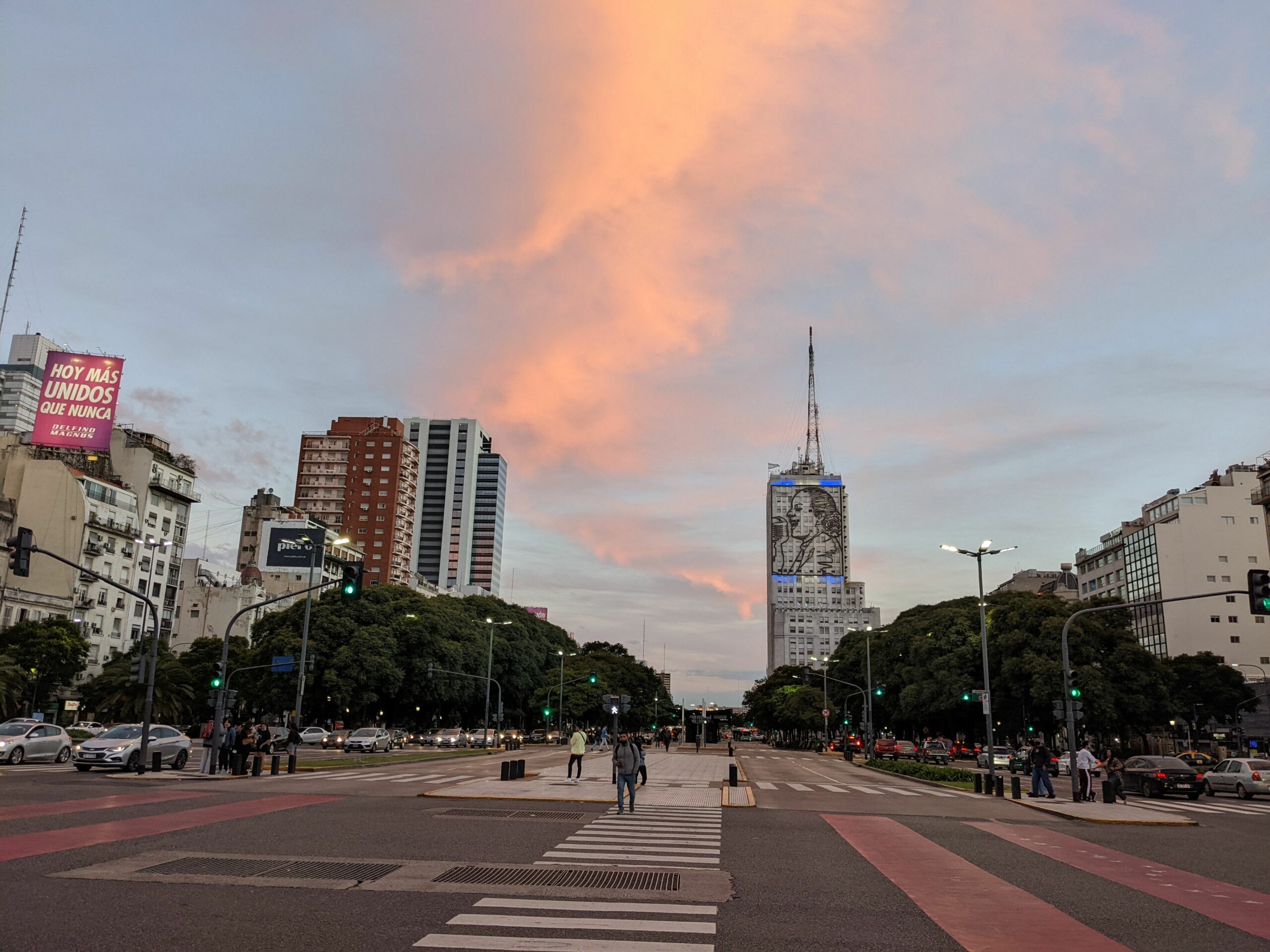 The city is also home to a huge community of digital nomads (more on this in our complete guide of Buenos Aires as a digital nomad, which I'll share soon).
The park in front of La Casa Rosada is beautiful and you can easily reach Calle Florida, an old pedestrian street that's also worth a visit.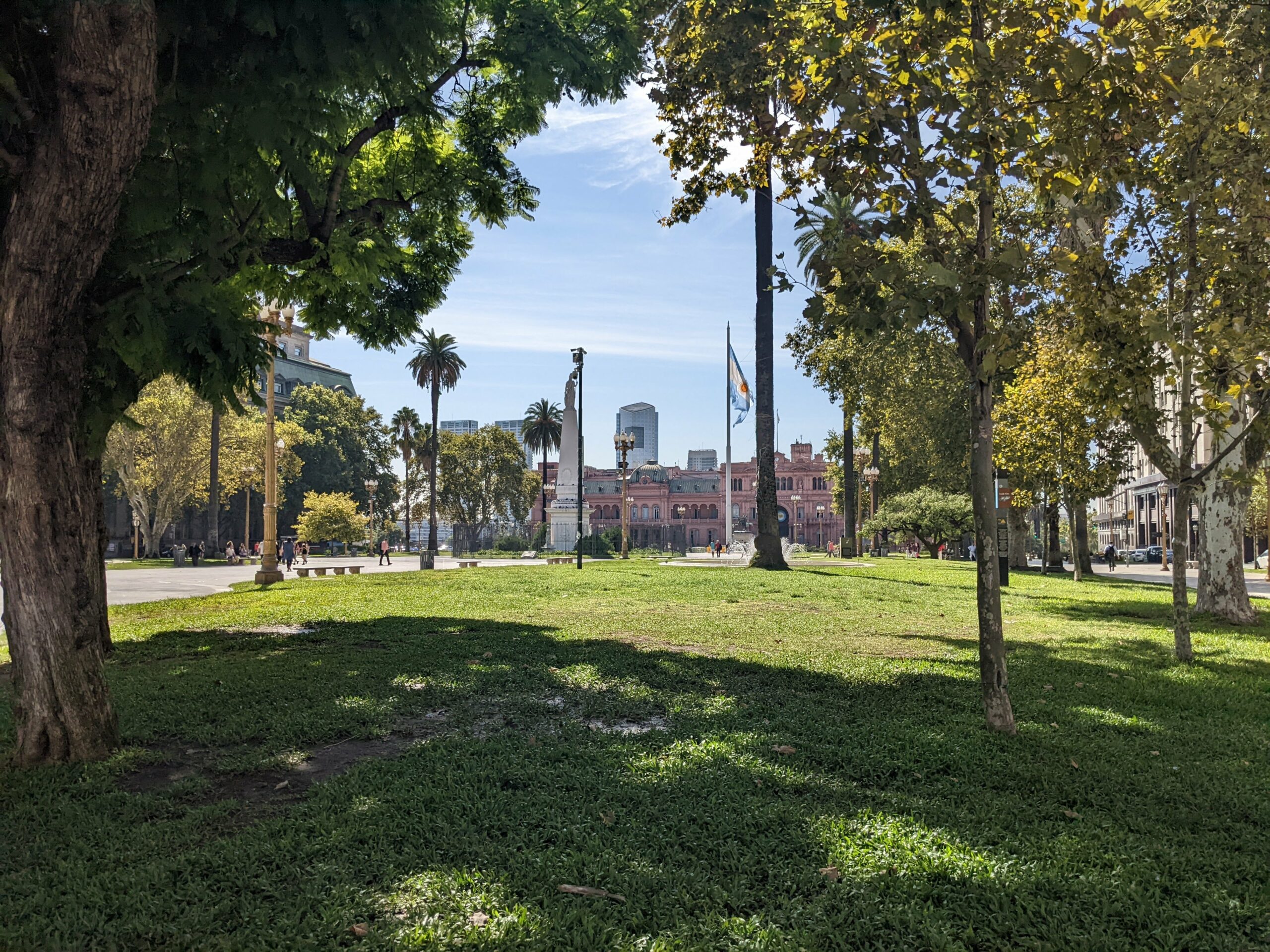 Overall, it's truly an amazing city! I can't wait to return to see the rest of the country.
It's a huge country! Argentina is larger than Canada's 2 largest provinces combined (Québec and Ontario).
Patagonia, the southern part has so many natural attractions like the Tierra del Fuego archipelago and the Los Glaciares National Park.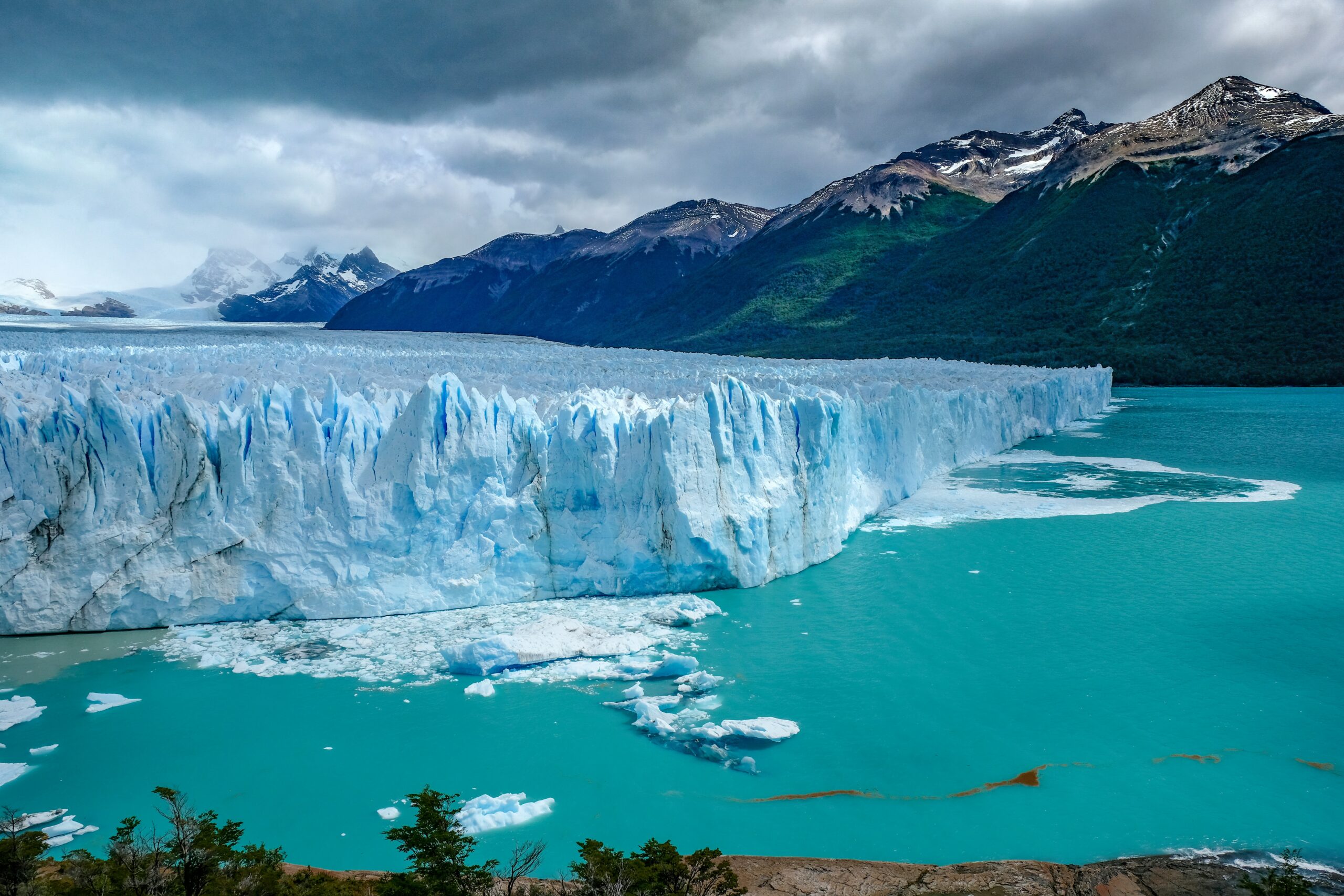 Even in the north, there's one of the best waterfalls in the world, Iguazú Falls, on the border with Brazil.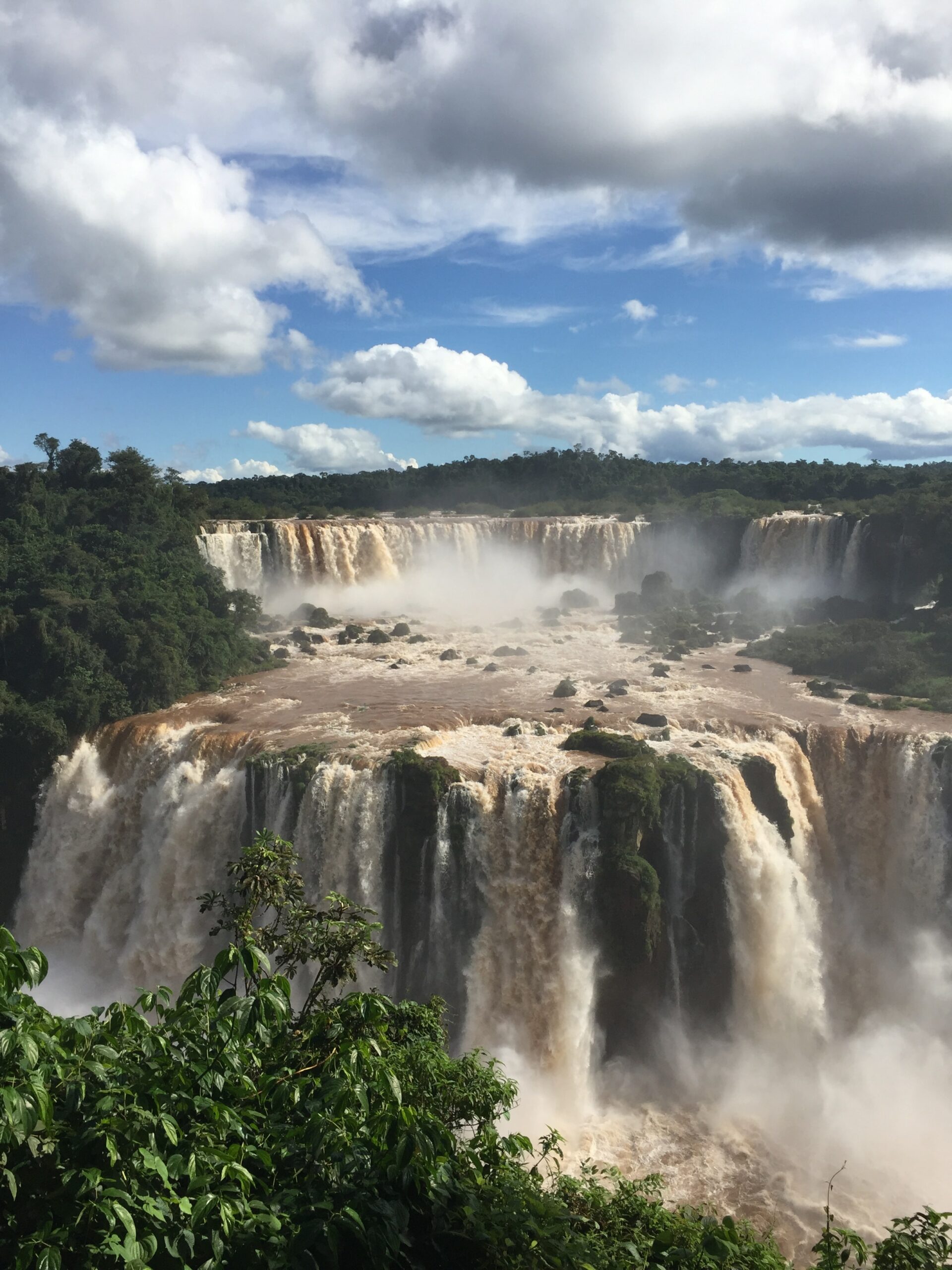 In the west, it's a whole other setting, with a desert that looks beautiful.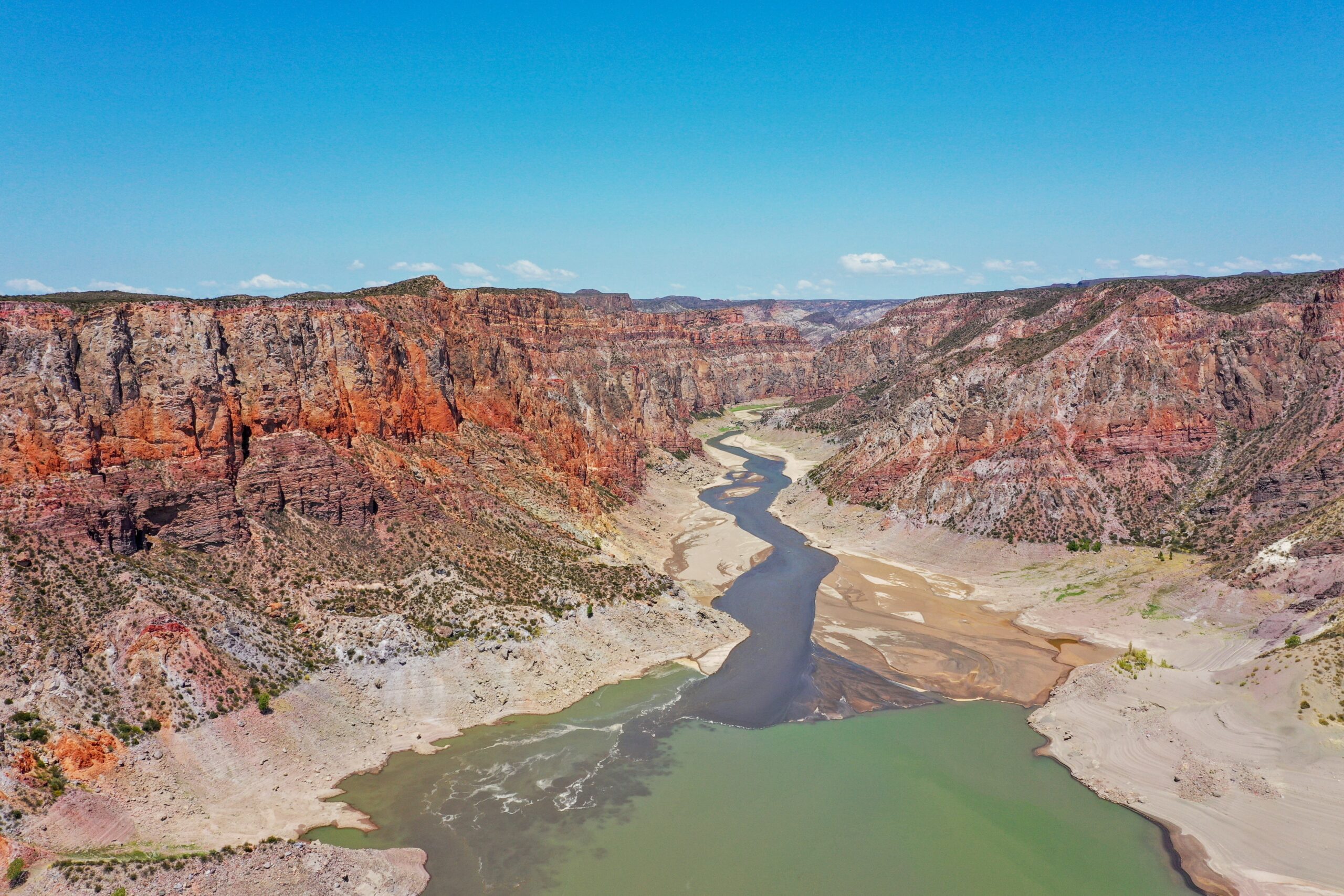 Croatia
In Croatia, you can enjoy the stunning natural beauty of the amazing coastline and take in the spectacular views of the Adriatic Sea.
And you can visit plenty of historic cities like Dubrovnik, Split, and Zadar.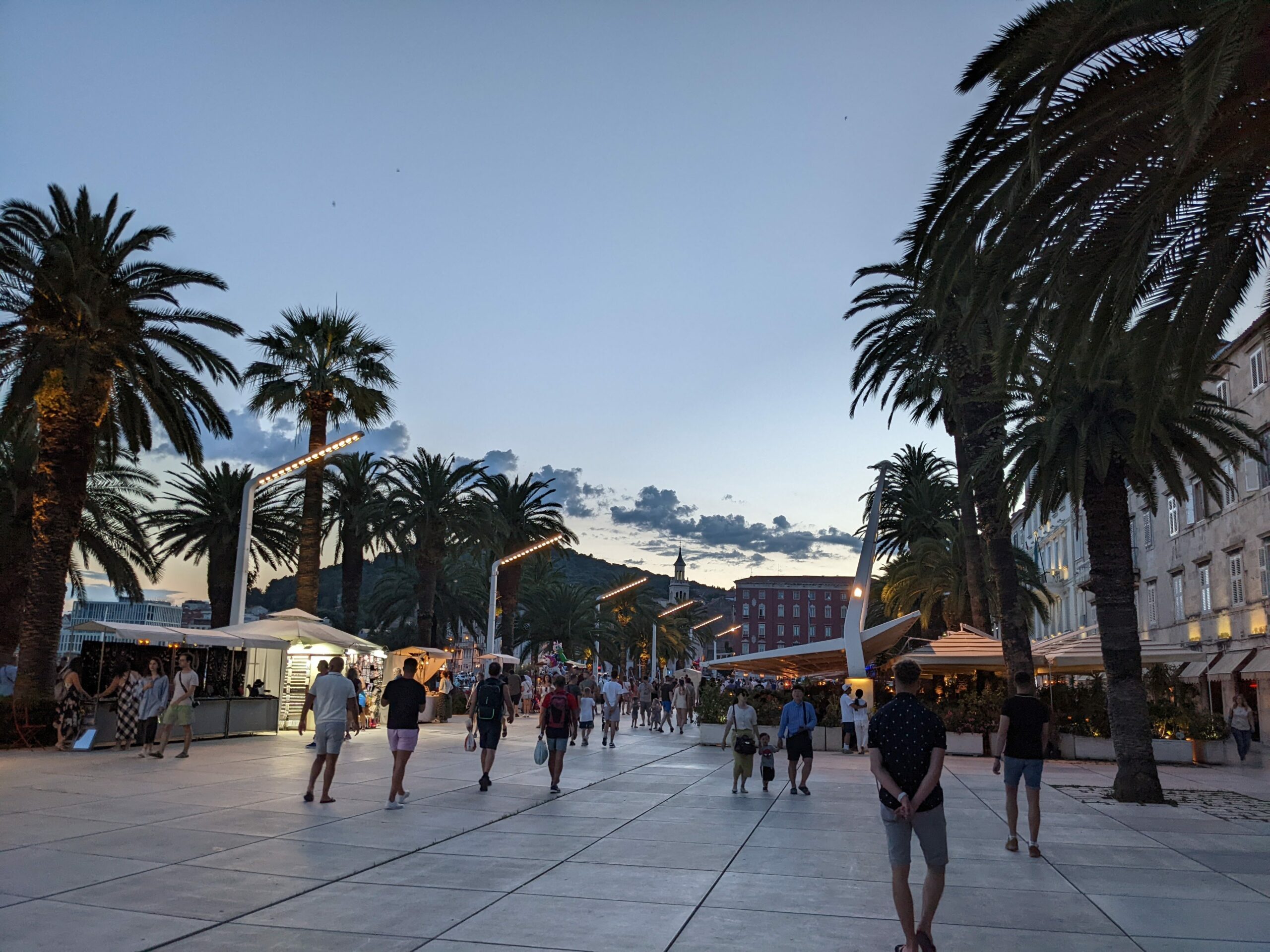 You can get to the beautiful island of Hvar by ferry from Split. It takes about 1 hour, and it's well worth the visit.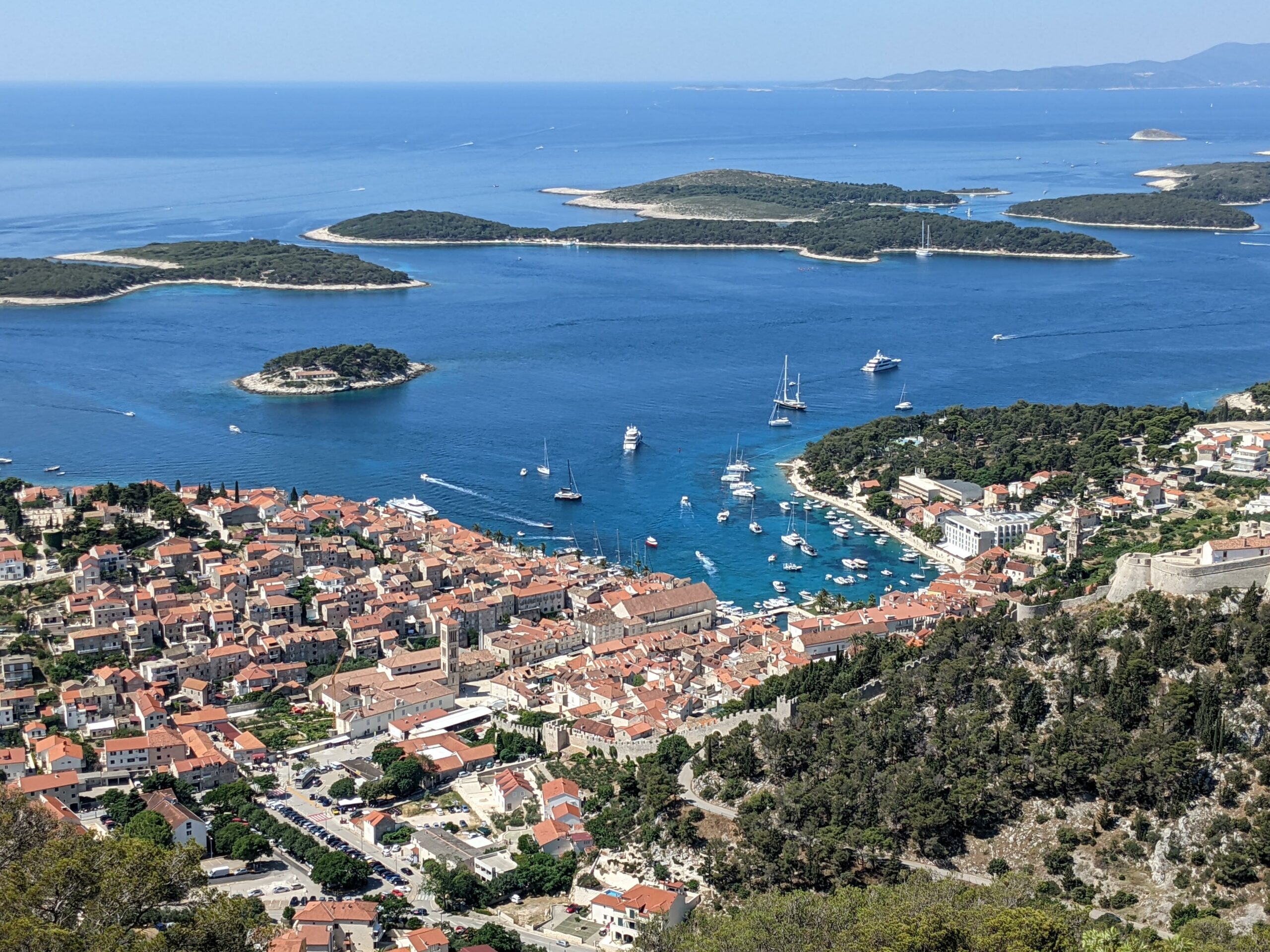 Croatia has tons of national parks with beautiful waterfalls. Krka National Park is one of the most visited and most stunning spots in Croatia.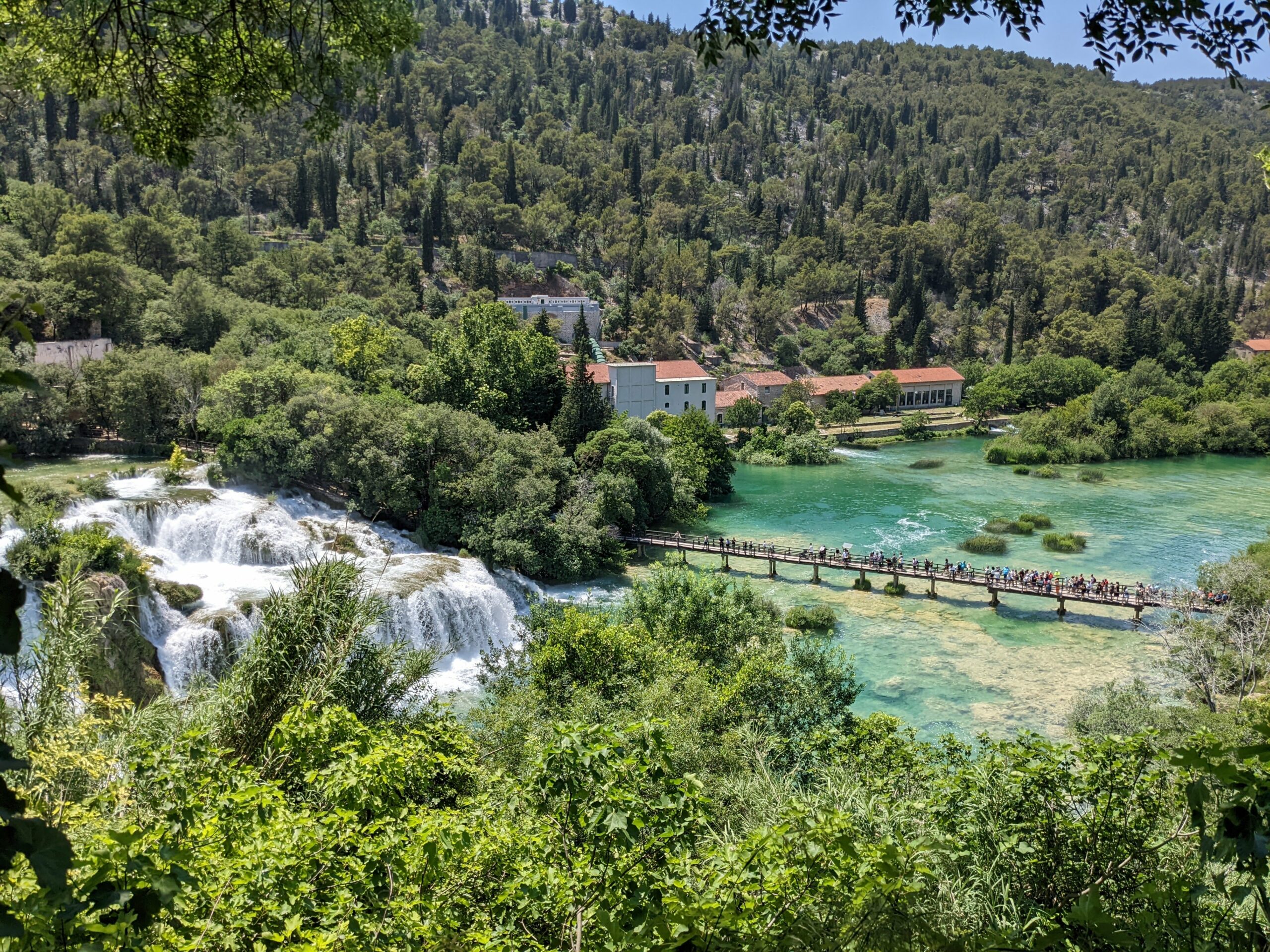 Dubrovnik is definitely the most popular city in Croatia, and for good reason: it's very charming.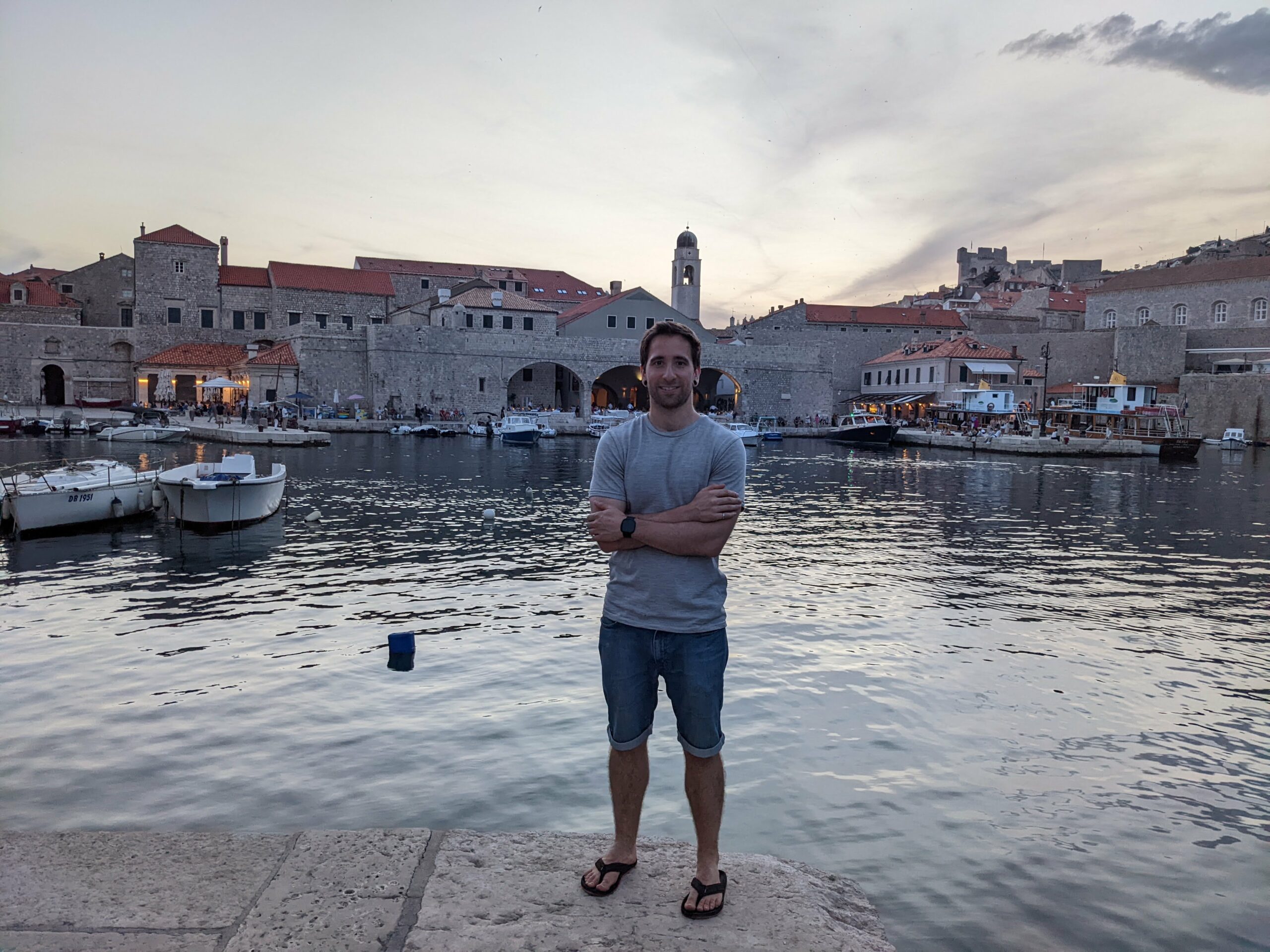 As I mentioned, it was my 2nd visit to Croatia and I really love this country.
Food in Argentina and Croatia
Food and other essentials in Argentina and Croatia are also relatively cheap compared to other major cities in South America and Europe, respectively.
Argentina
I sometimes get obsessed with a particular type of food when I'm in a new country.
Empanadas were it for me in Argentina, I ate them for lunch every day for a month! They were also very cheap at around C$8-9 a dozen.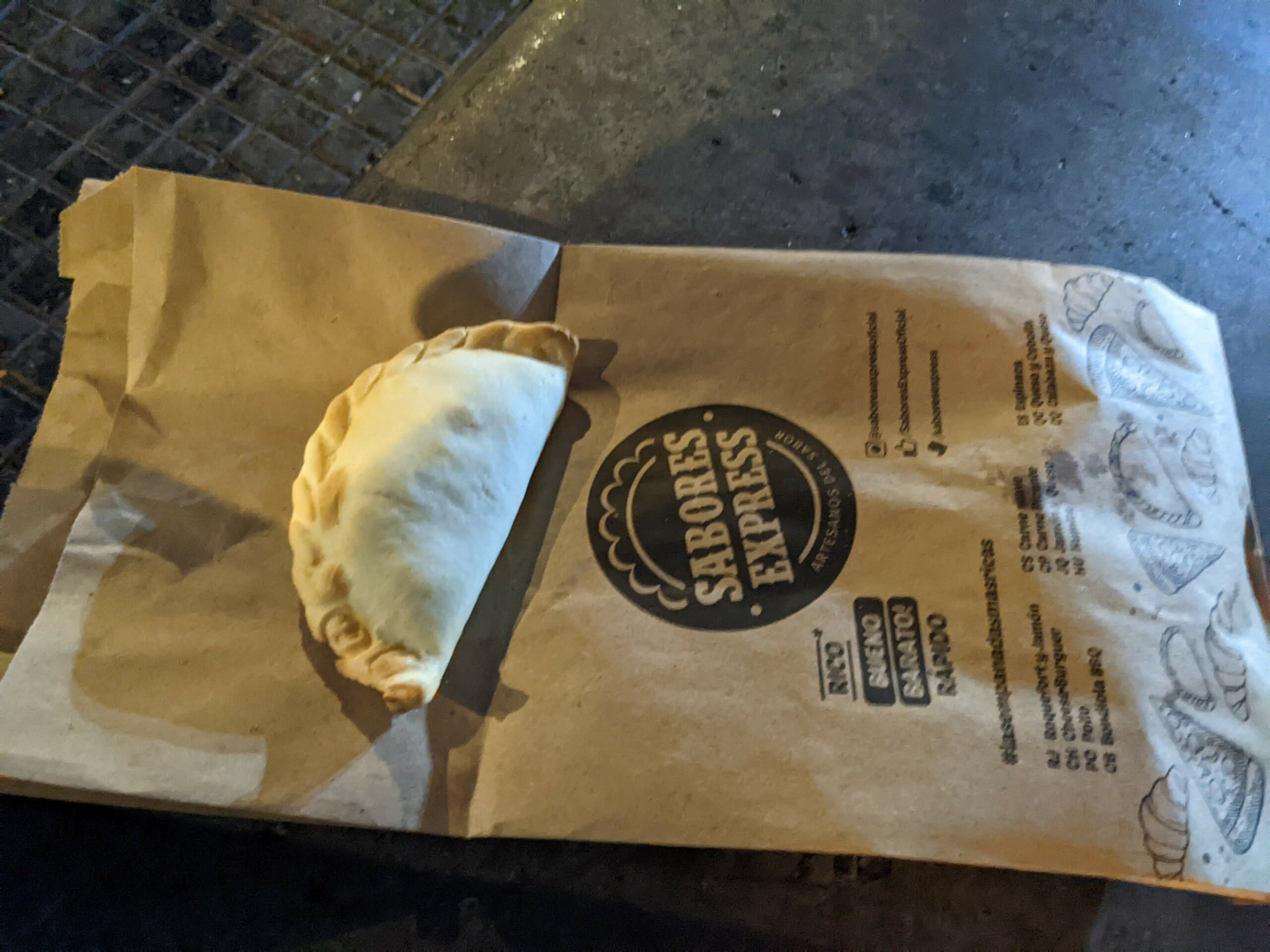 You'll also see people drinking Maté tea all day long in Argentina.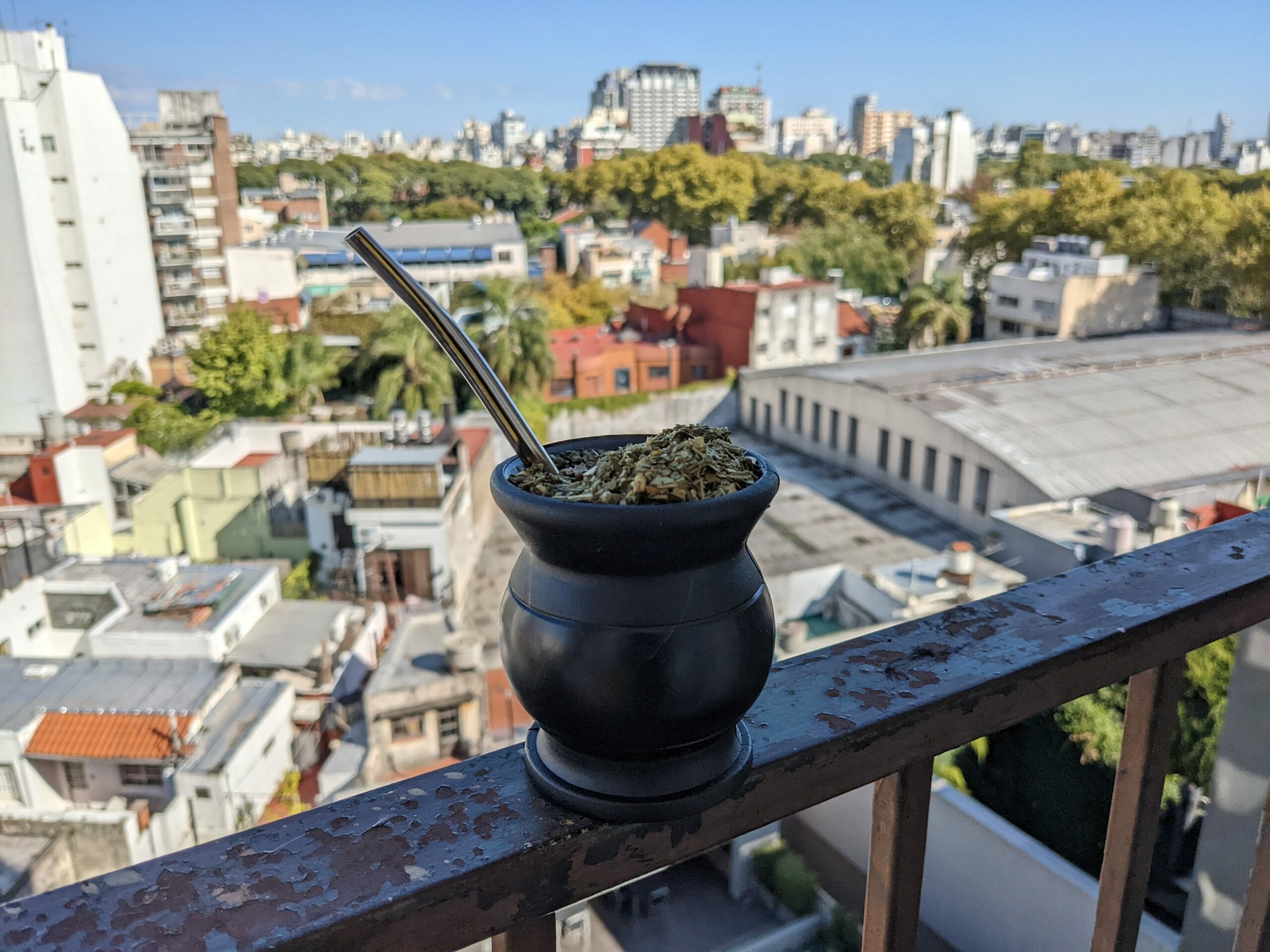 Finally, it's an amazing spot for really affordable world-renowned steaks too!
Croatia
As for Croatia, the cuisine there is very diverse.
One thing they're known for and that I enjoyed is their excellent sandwiches with grilled meat sausages called ćevapis.
They're also an affordable option for a quick lunch.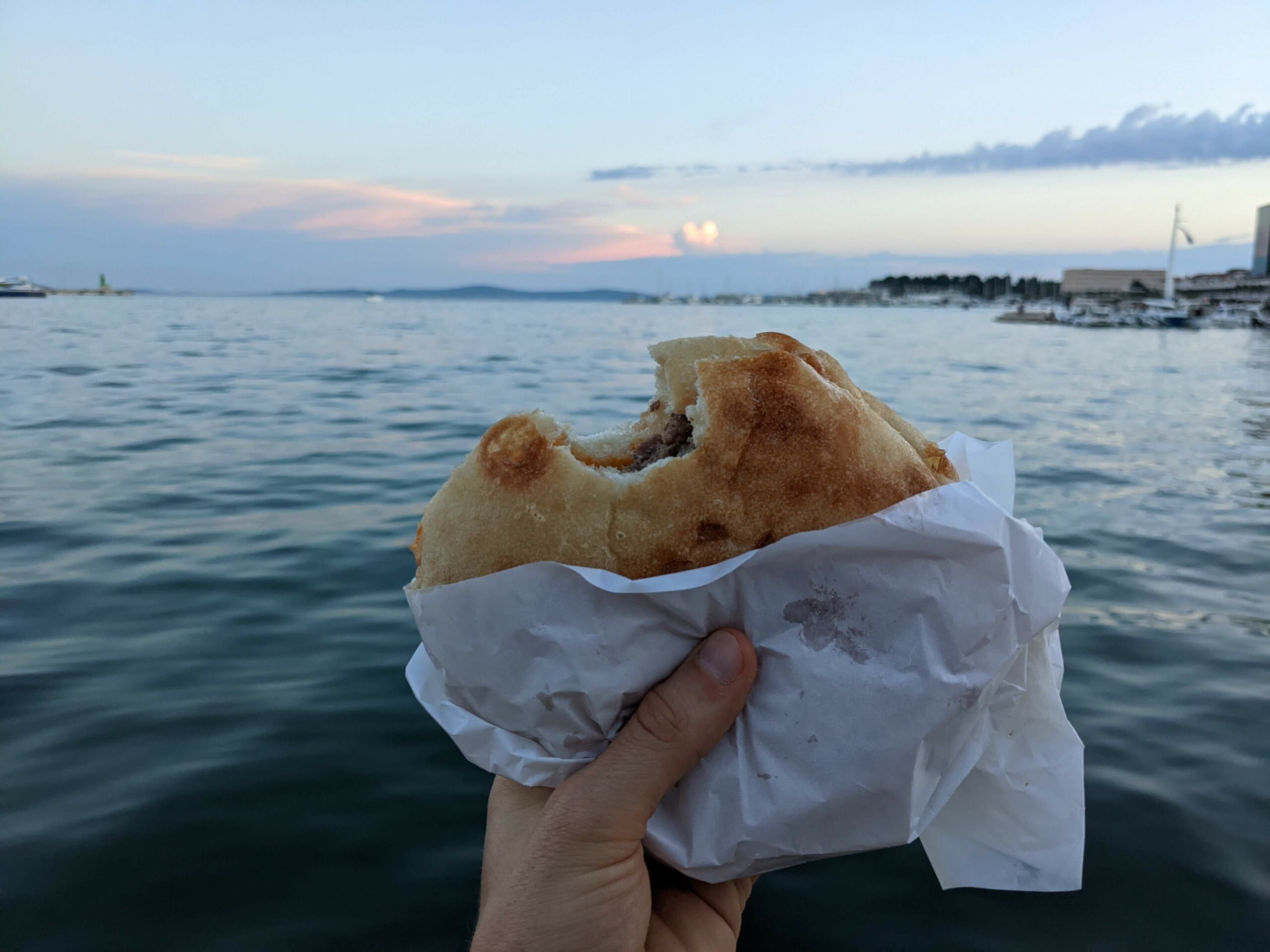 Some of the meals I ate in restaurants there cost me under C$10.
I love to taste local beers and those were also pretty cheap in Croatia.
Lodging in Argentina and Croatia
In terms of cost, while Argentina is much cheaper for everything else, for lodging the difference with Croatia is not as huge. Both are pretty affordable.
Argentina
Since Buenos Aires is a huge metropolis, you can easily find all kinds of accommodation, from hostels to fancy hotels to longer stay apartments.
I stayed at a cool hostel called DEL900 Hostel Boutique and I also rented an entire apartment to get access to a kitchen, as I often do. In total, I paid C$1,450 for 42 nights ($34 per night).
For 1 night, I also used 1 of my valuable Marriott free night certificates at the Sheraton Buenos Aires Hotel on a weekend when prices in town were crazy! That hotel's cash price was $400 and the cheapest option was a hostel for $250.
That's the soccer anecdote: prices were high because of a major soccer game in town that night, in addition to a big music festival happening at the same time!
So I got that $400 room for free with that certificate. That's the beauty of variable-value reward programs like Marriott, Aeroplan, and others: they can provide outsized value and unlimited value.
So everyone should get the Marriott Bonvoy American Express Card eventually, and no one should ever cancel it: keeping it to get this amazing certificate for only $120 is the only thing that makes sense.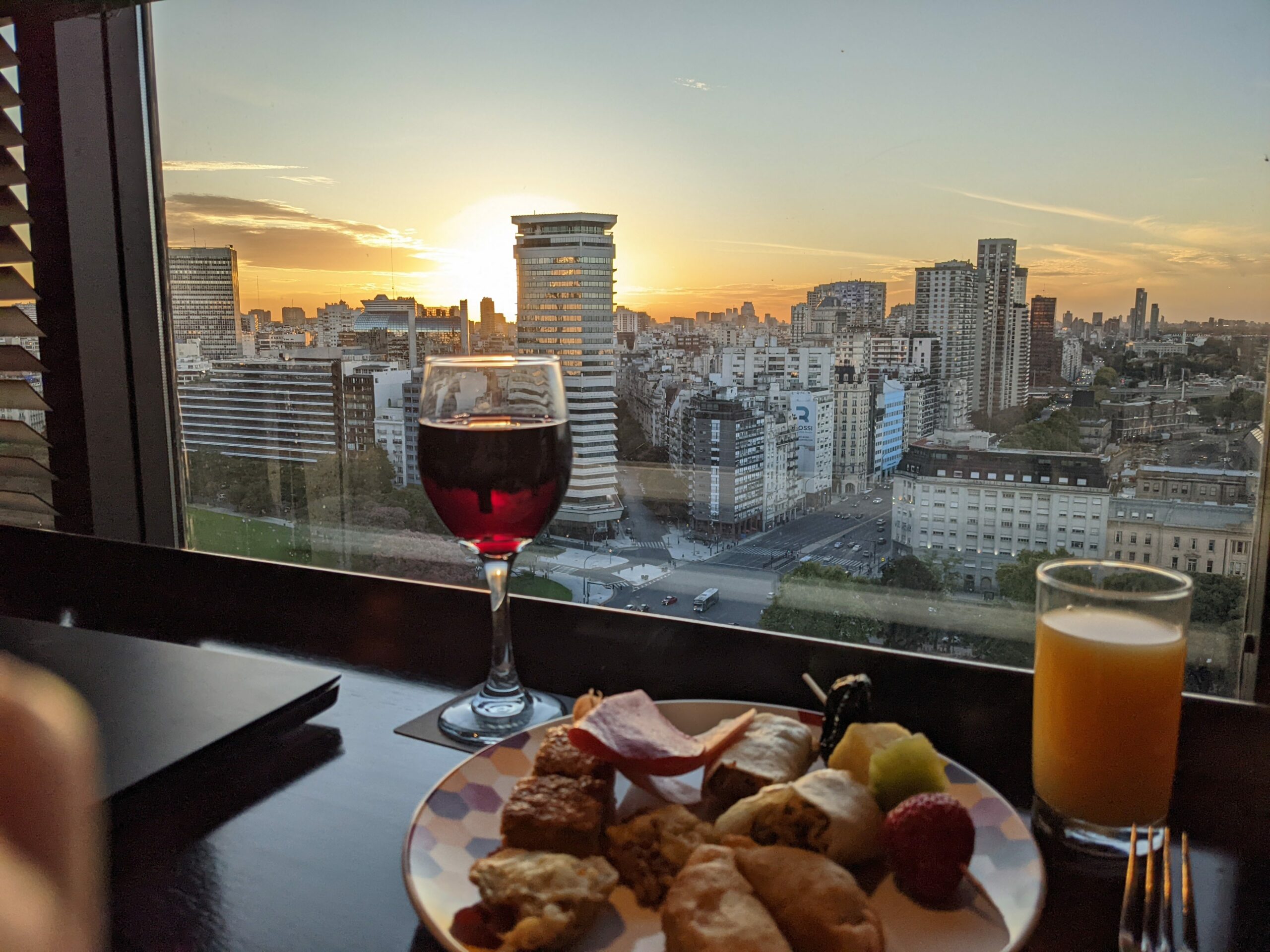 Croatia
My mom joined me in Europe for a couple of weeks, so my lodging in Croatia was very different than the rest of my year.
For example, we stayed at the Apartment AB Batala in Dubrovnik for about C$65 total a night ($33 per person), which is not too bad for June. Others were about $40 per person.
A few years back, I had highlighted a great reason to choose cheaper destinations. For the same price as 1 night in Paris, I got 1 week in Croatia!
And even if it's cheaper than where everyone always goes in Western Europe, Croatia is most definitely not less beautiful.
Currencies in Argentina and Croatia
This is an aspect that's usually pretty insignificant, but both places have a particular currency situation worth mentioning.
Argentina
In Argentina, the official currency is the Argentine peso, but the country is very unique because it also has a parallel currency known as the "blue dollar" or "dólar blue," which you should definitely use.
The blue dollar rate is typically higher than the official exchange rate. It's almost double the rate, reducing the price of everything in half for you! But using the blue dollar is not as easy. Like anything in travel, it's either more simple or more affordable!
You can't get the blue dollar rate with any credit cards, so you have to either exchange cash on the black market or wire yourself money through Western Union.
I'll tell you more about that in a separate post, since we'll have a lot of content about payments while traveling coming soon (sadly, almost everyone pays a 2.5% foreign transaction fee on everything they buy without even knowing it and we want to help you avoid that).
Croatia
In Croatia, right now the official currency is the Croatian kuna, but the country is set to join the eurozone in a few weeks.
That means they'll start using the euro (€) as their official currency. After the switch on January 1st, the euro will be the only legal tender in Croatia, and the kuna will no longer be accepted as a form of payment.
Croatia will also join the Schengen Area, which means borderless travel will be possible from many other European countries.
Want to receive more content to inspire your next trip?
Summary
Argentina and Croatia are both great destinations for budget travelers who want to experience a mix of city life and natural beauty. Whether you're interested in nightlife, culture, history, or the outdoors, you can find something to suit your taste in both destinations. I will definitely go back to both countries at some point.
What would you like to know about these 2 countries? Tell us in the comments below.
See the deals we spot: Cheap flights
Explore awesome destinations: Travel inspiration
Learn pro tricks: Travel tips
Discover free travel: Travel rewards
Featured image: Argentina and Croatia (photo credit: Benjamin Rascoe and László Tóth)
Share this post to help us help more people travel more for less: