Since Morocco played against France today in the last FIFA World Cup semifinal match, now is a good time for a look at those 2 wonderful destinations that I visited earlier this year. They're obviously very different.
Flytrippers' other co-founder, Kevin, did the same yesterday for the other semifinal matchup, Argentina vs Croatia, 2 countries he happened to visit this year.
Here's my comparison of Morocco and France.
Overview of Morocco vs. France
I did visit both countries on the same trip in May actually, but it wasn't my first time in either country, so I'll use all of my experiences in Morocco and France, and not just this most recent one.
Morocco is much more appealing to me personally, as someone who wants to travel more and therefore prefers traveling where the cost is lower (to be able to easily travel more).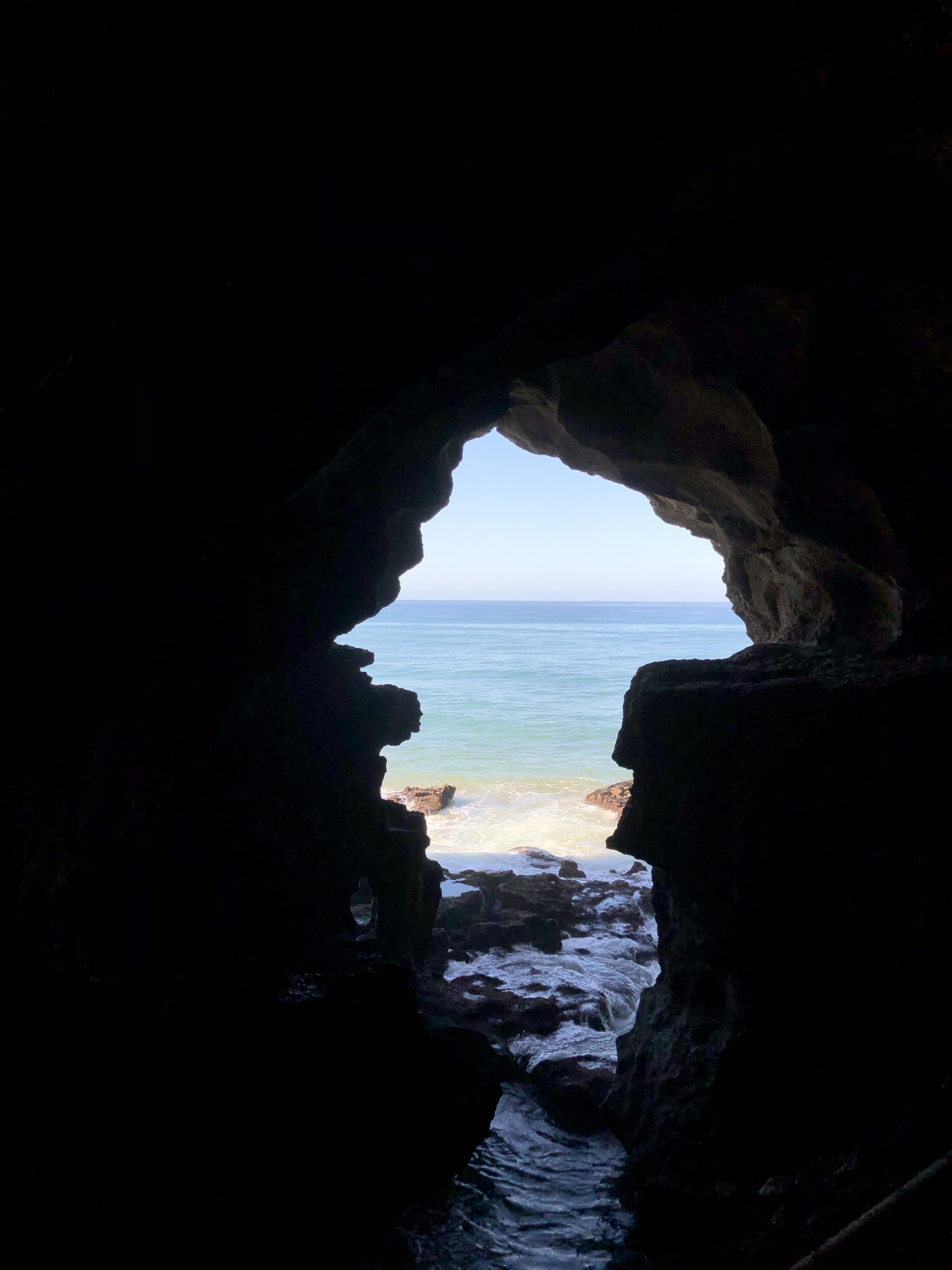 Morocco is on our preliminary list of the 40 cheapest countries to travel to, although, as explained, it's not necessarily the most affordable among those 40. France is about as far away from this list as a country can be, obviously.
One last note, since so many people are sadly very misinformed and say that the 40 countries where you can travel for ≈ C$30 per day total are all "dangerous" (which is absolutely ridiculous; if you really think that they all are, you should really travel more to broaden your horizons, in all due respect).
Morocco certainly isn't. The Government of Canada's has alarmist travel advisories, and for Morocco it says to "exercise a high degree of caution." Exactly the same as for France.
That advisory doesn't mean it's dangerous. Just like the fact that there are policemen with machine guns doesn't mean it's dangerous. Whether it's in Morocco, France, or wherever else.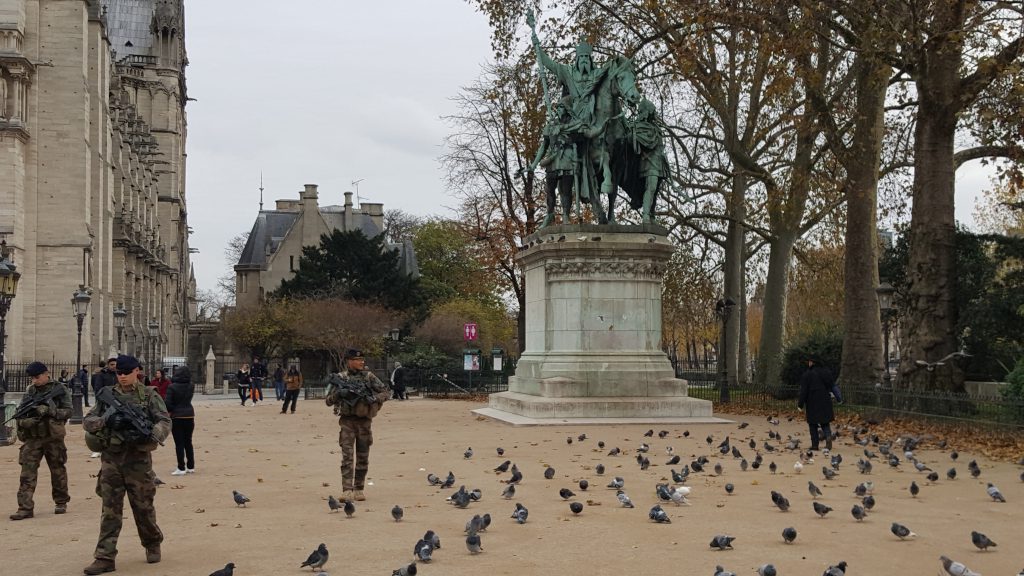 The financial aspect aside, I'm also someone who loves culture shock and wants to avoid the touristy places where everyone goes, and of course, France is a lot more popular and touristy than Morocco.
But both countries have so much to offer; that much is certain.
Things to see in Morocco and France
These are 2 very different countries and cultures, obviously.
Morocco
I didn't explore that much of Morocco yet, even after 2 trips (and 2 extra days). I'm trying to travel a little bit slower than I used to.
I first set foot in Morocco by taking the 1-hour ferry between Spain and the city of Tangier with my girlfriend.
I absolutely loved this city in northern Morocco. Probably the most underrated cities in the country, really. It has so much history, and there's definitely a unique vibe.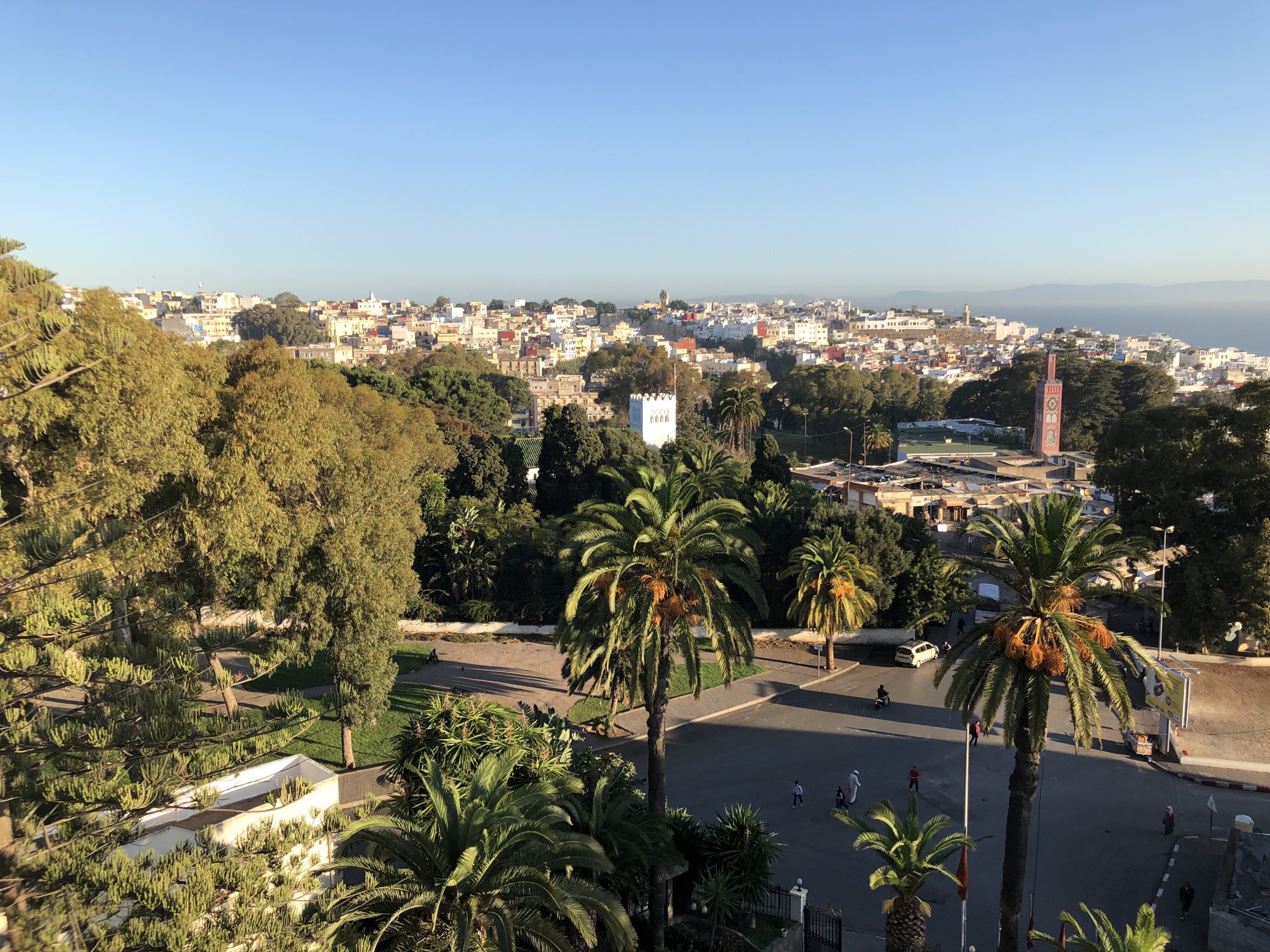 From the 1920s to the 1940s, Tangier was an international city that belonged to no country. That uniqueness attracted a lot of interesting people, including many creative types (and less honorable ones).
It's still Morocco's 3rd-largest city, and it was a lot of fun. It's also on the coast, where the Mediterranean Sea meets the Atlantic Ocean, so there are nice beaches, for those who enjoy that.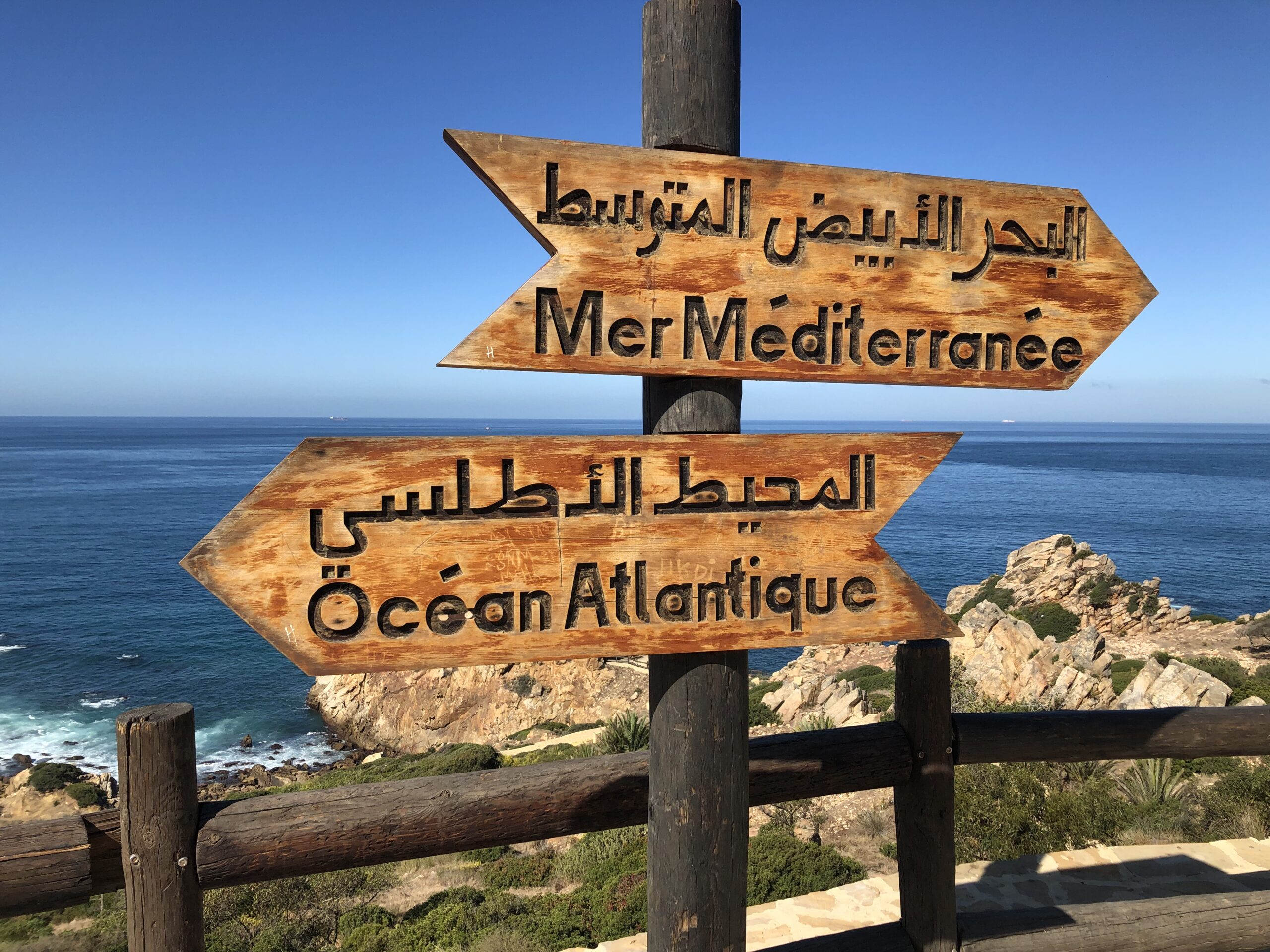 From there, I got a rental car and took a road trip to the famous mountainside blue city, Chefchaouen.
It's absolutely worth a visit.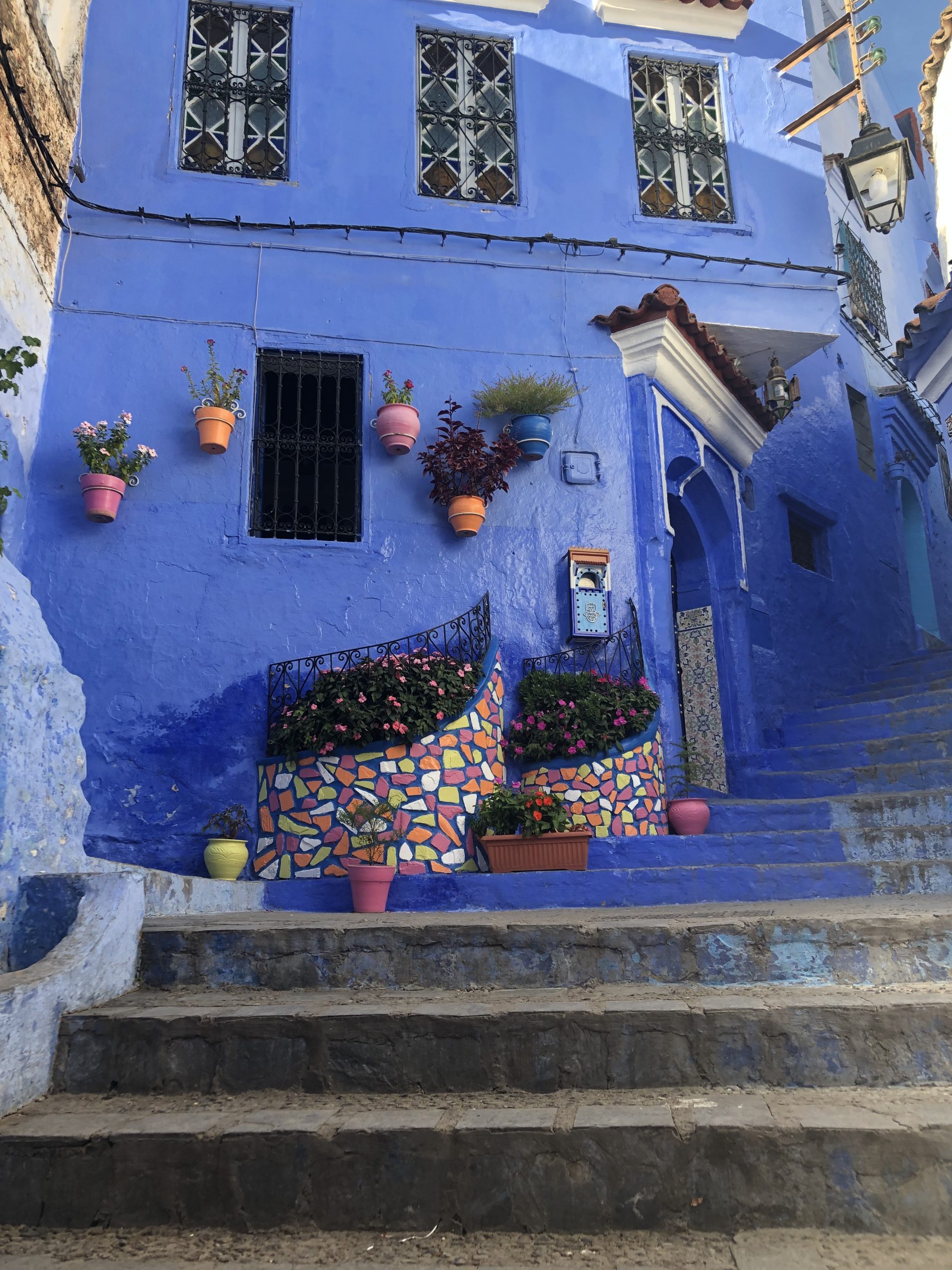 It's unlike anywhere else. It's fun just to walk around and get lost in the tiny maze-like streets. Everything is so pretty. I wish I had stayed longer, but it's also a very small town.
The mountains in the area are quite stunning, too.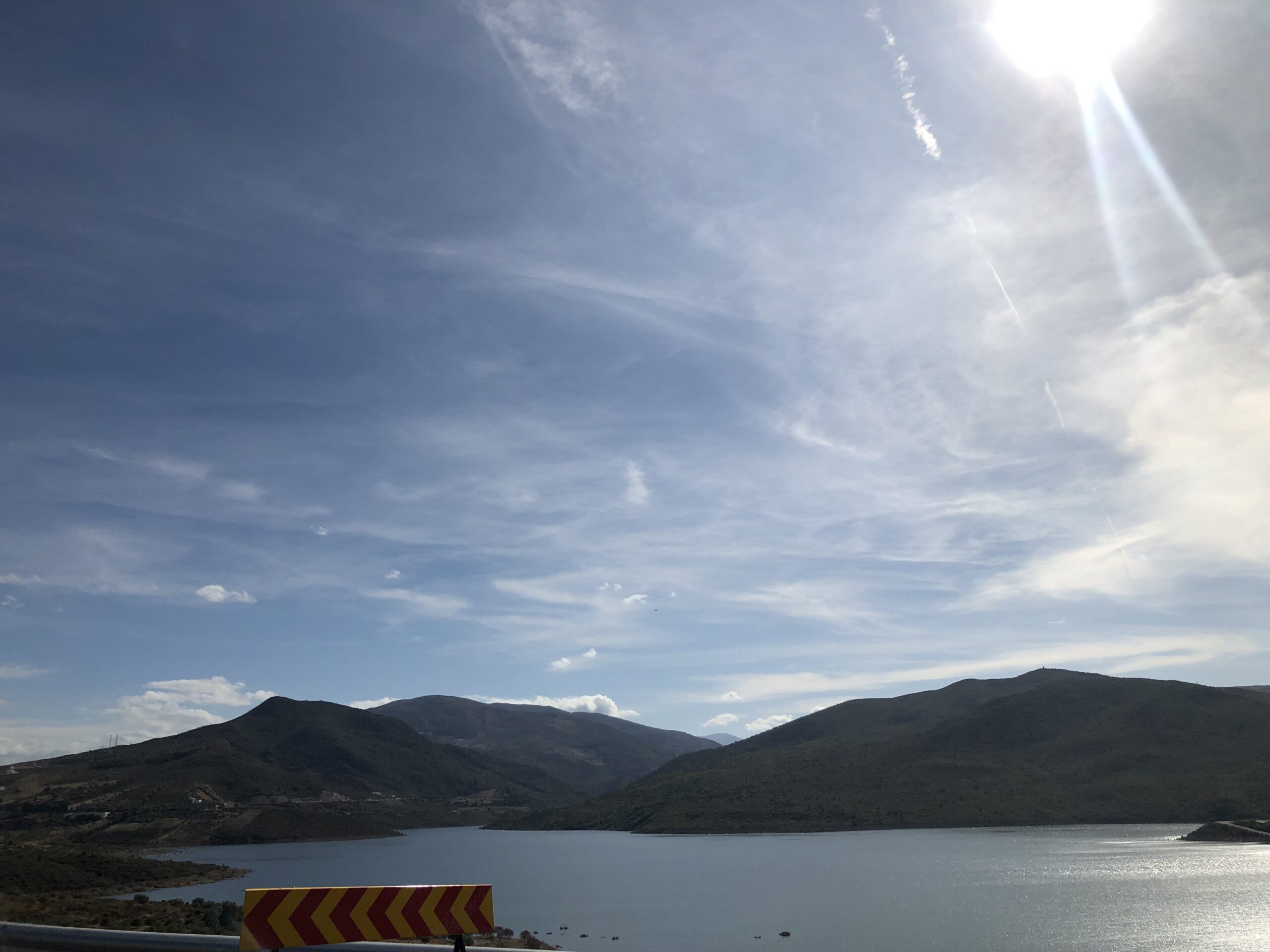 These are the Atlas mountains. As a traveler, I must say there really is no mountain chain with a better name (an "atlas" is a collection of maps). Little-known fact: the Atlantic Ocean's name was actually derived from these Atlas mountains.
And that's why Morocco's soccer team is nicknamed the "Atlas Lions," by the way.
Anyway, driving in Morocco was great; there's just something about the freedom of hitting the open road in a far-away place that's hard to beat.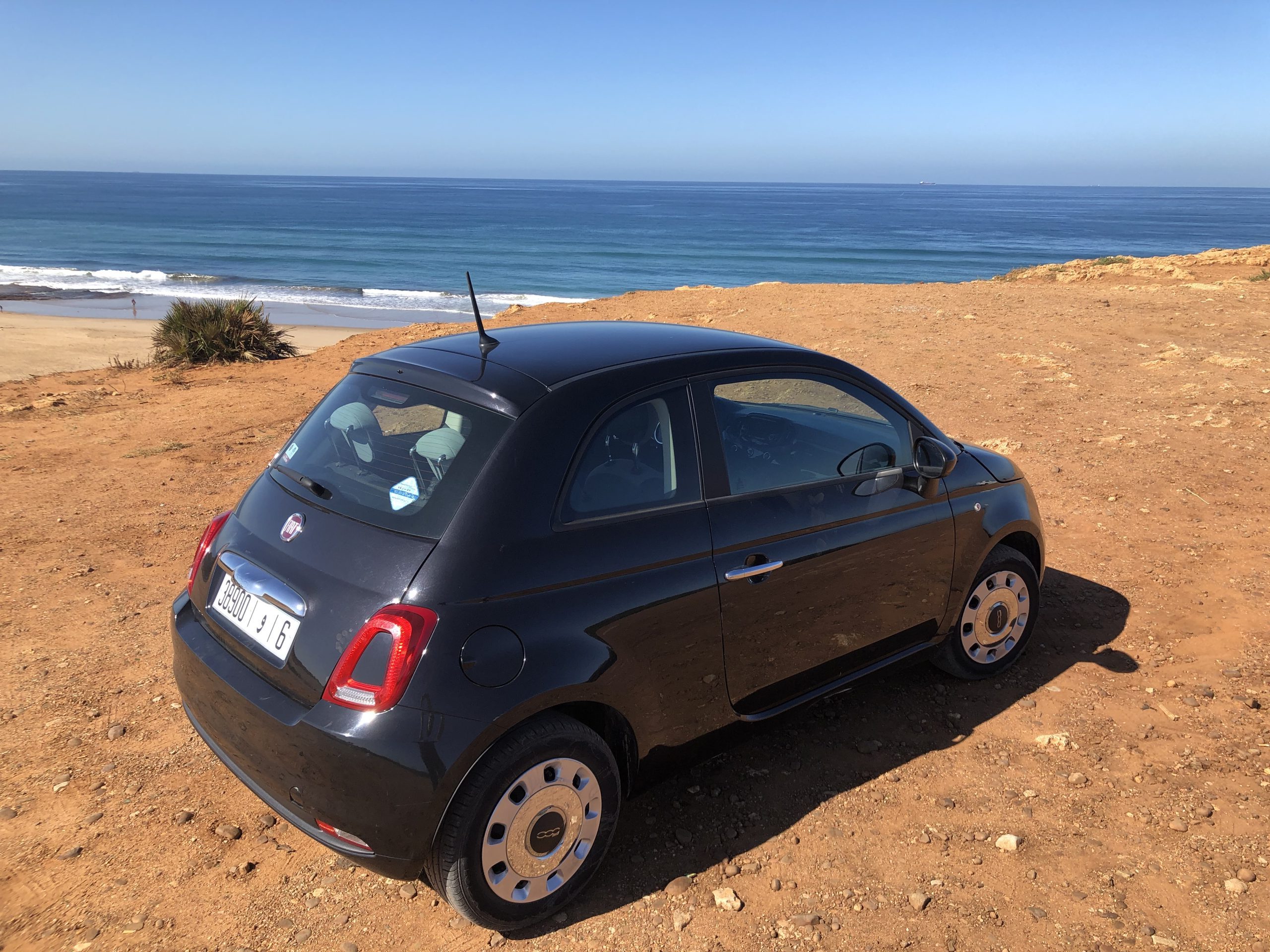 This year, I also spent a week and a half in Fes, a northeastern historical city that is the country's 2nd-largest city today.
It's known for its 2 old medinas, one of the largest urban pedestrian zones in the entire world! It was Morocco's very 1st UNESCO World Heritage Site.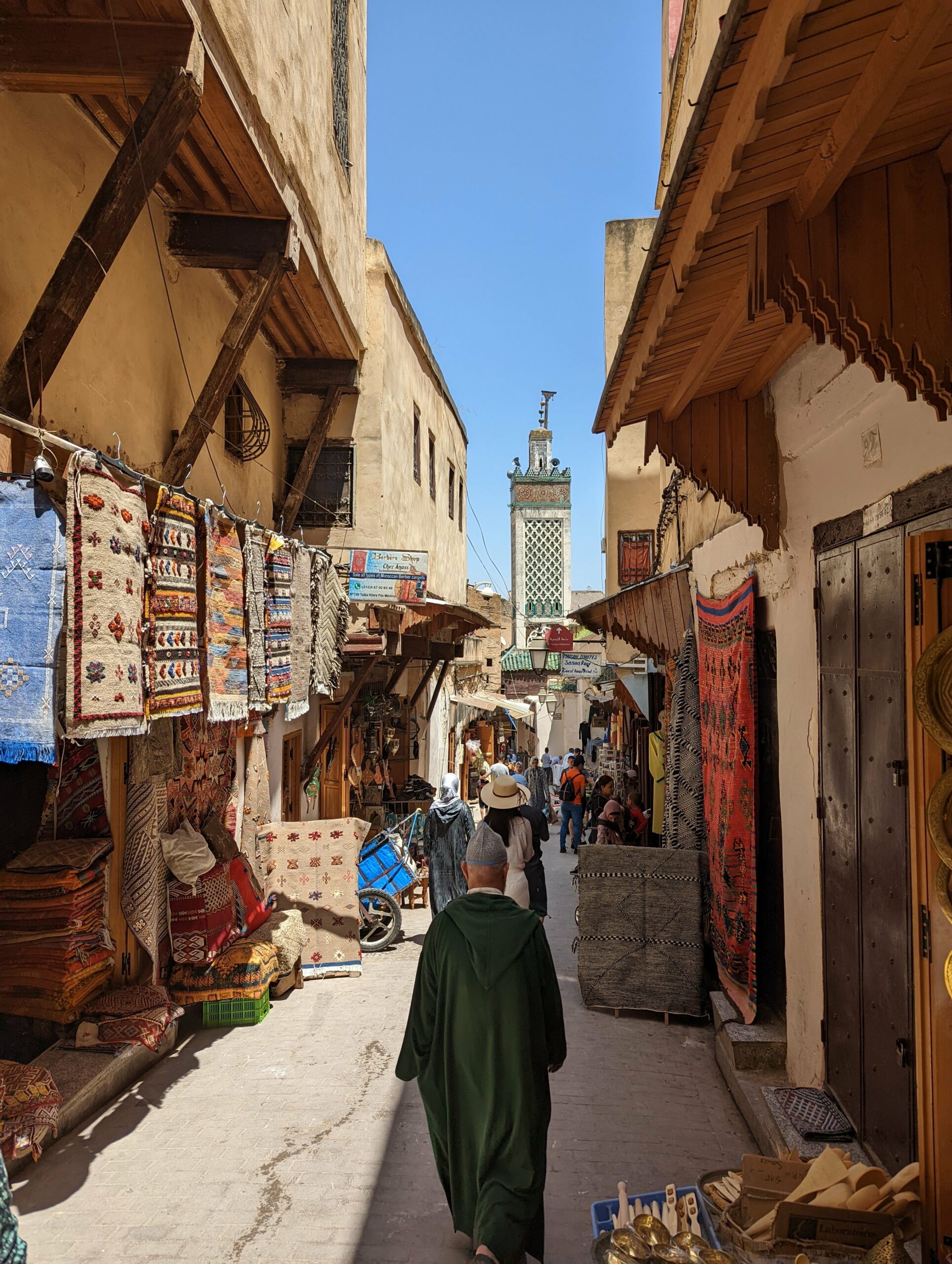 It's really like stepping back in time in a way. And like in Tangier, it's so different than back home, so the experience can't be anything other than enriching.
Finally, I also visited Casablanca.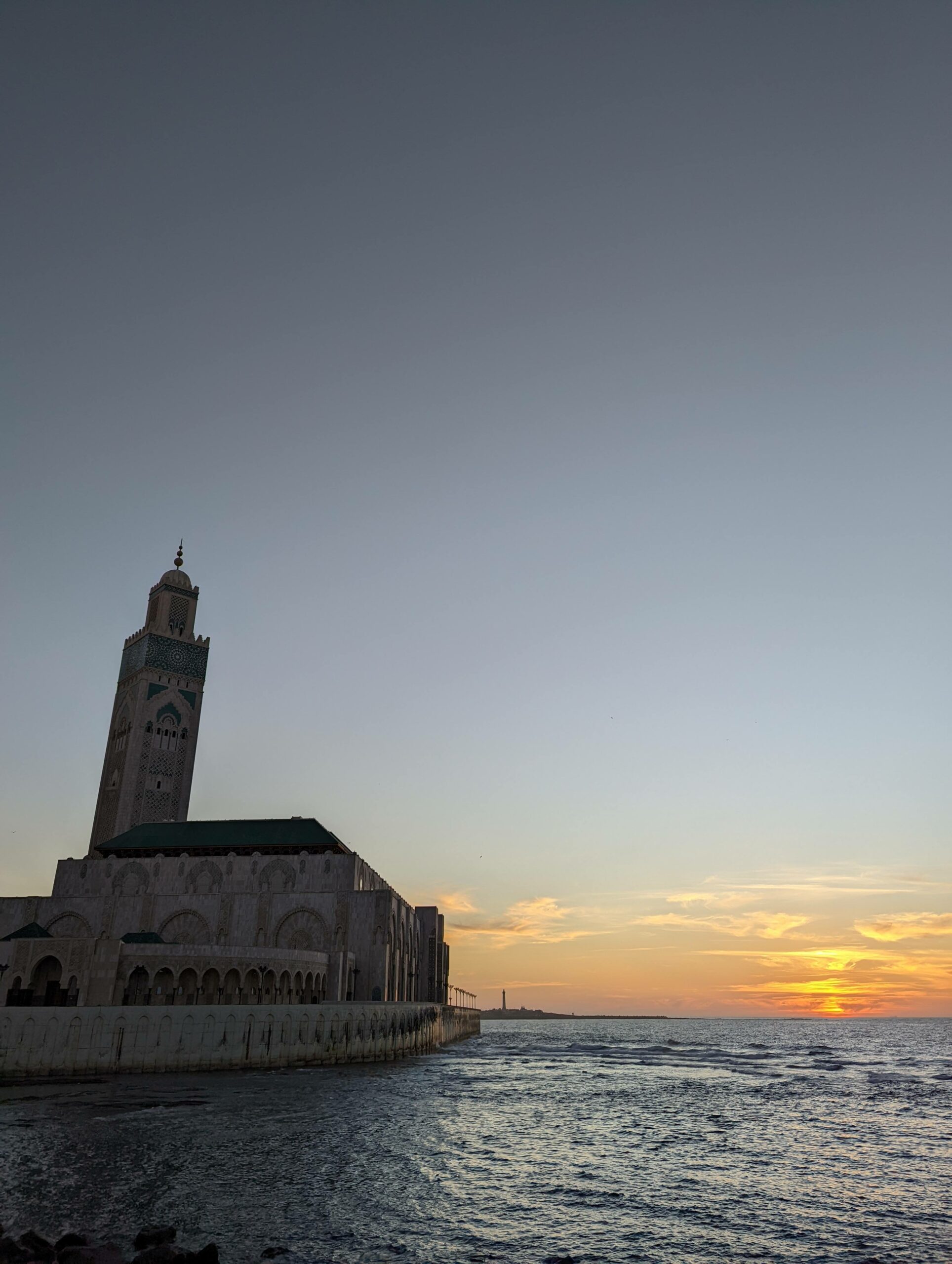 It's a large metropolis (4 million inhabitants, the size of the Montréal metropolitan area for comparison, and one of the largest business hubs in Africa), so it does feel like a major city.
It's worth spending a few days there, but if your time in Morocco is limited, I wouldn't stay much longer personally.
In terms of cities that I didn't get to visit, the inland city of Marrakesh is obviously the most popular one in Morocco.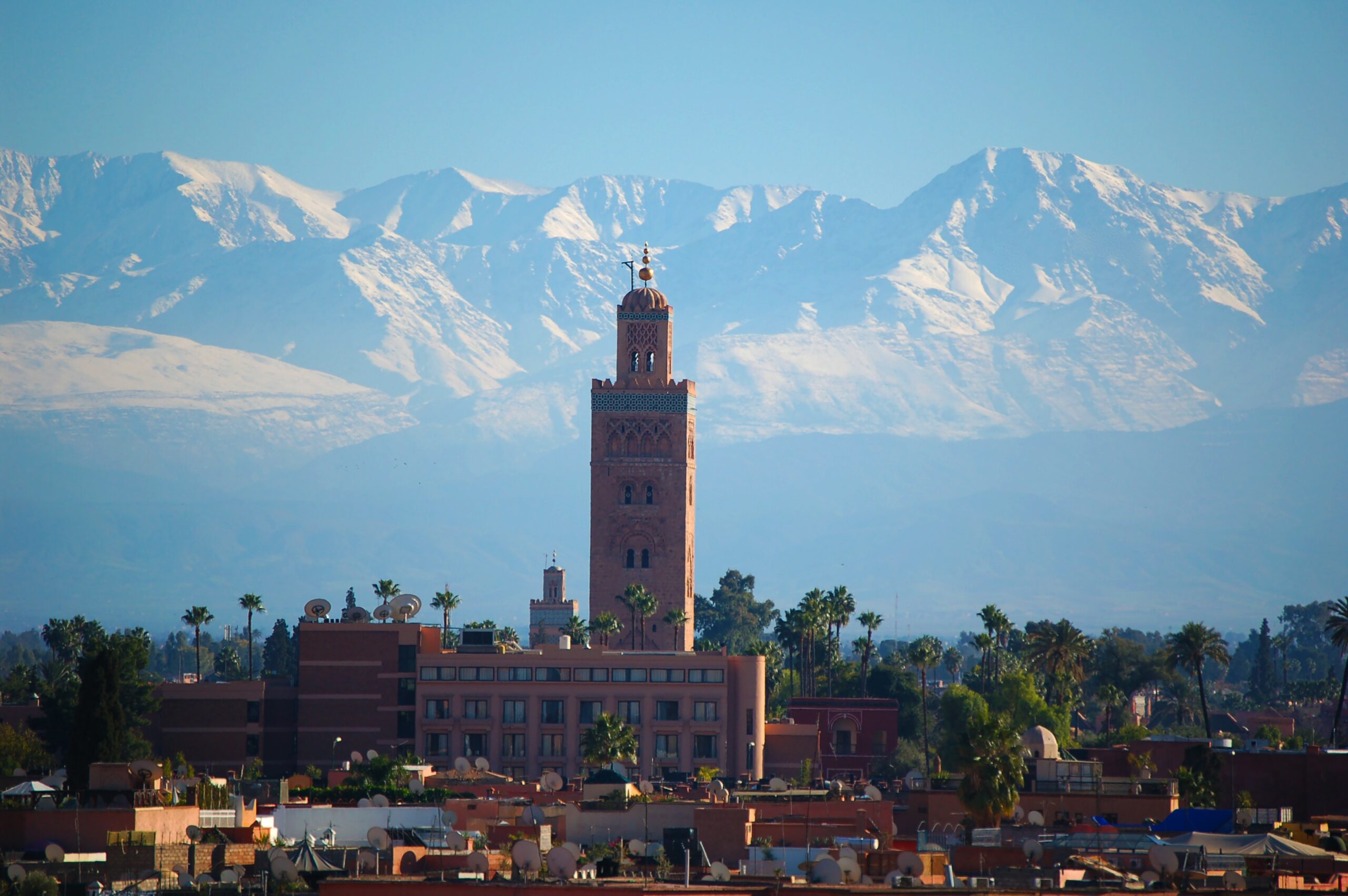 Nearby, there are plenty of desert experiences, and many people go to Morocco specifically to enjoy that.
On the southern coast, there's also Essaouira. I personally couldn't care less about fictional TV show stuff, but I know a lot of people like to see this spot as it was featured in Game of Thrones.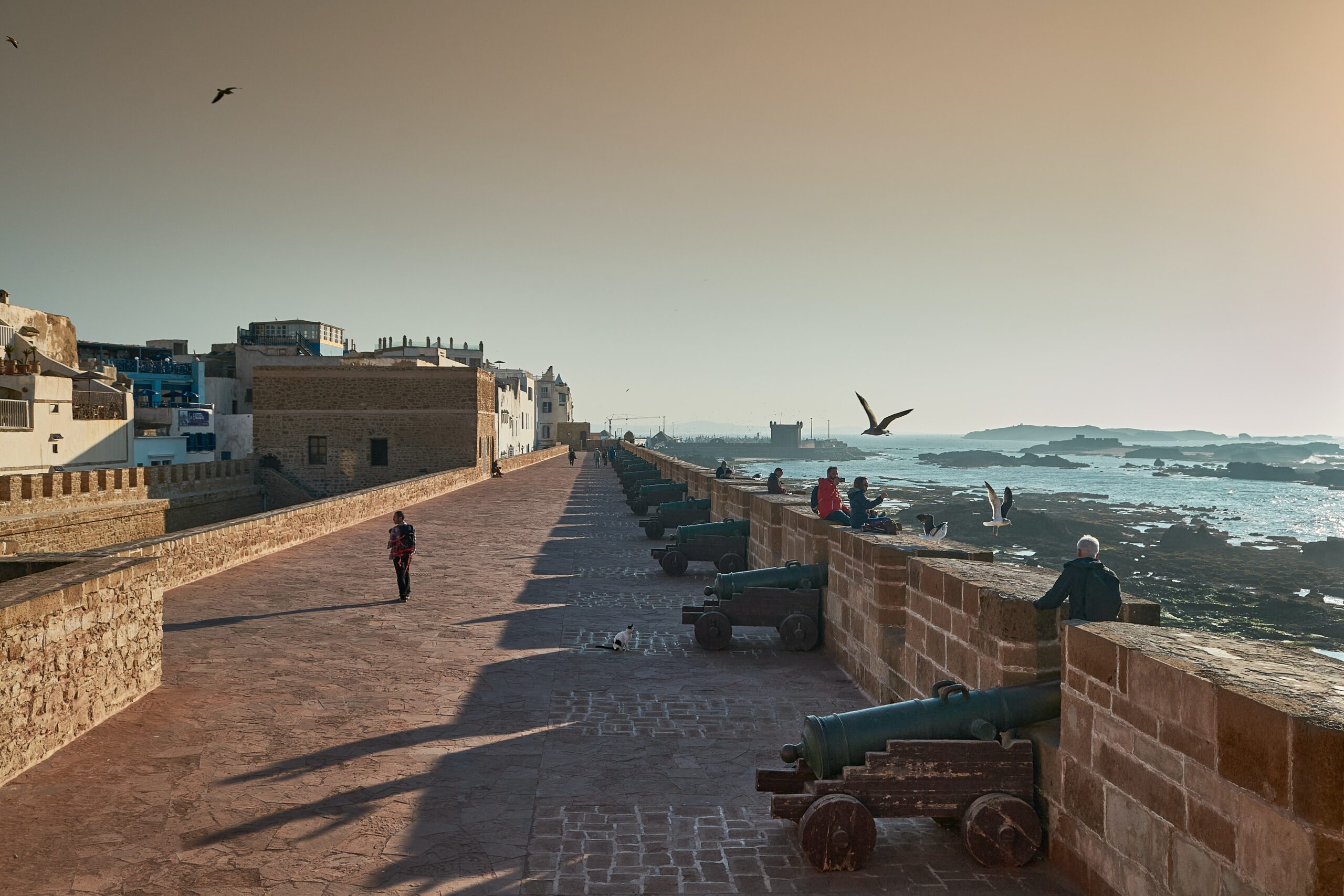 Further down the coast, Agadir is a popular beach town as it has the country's warmest climate.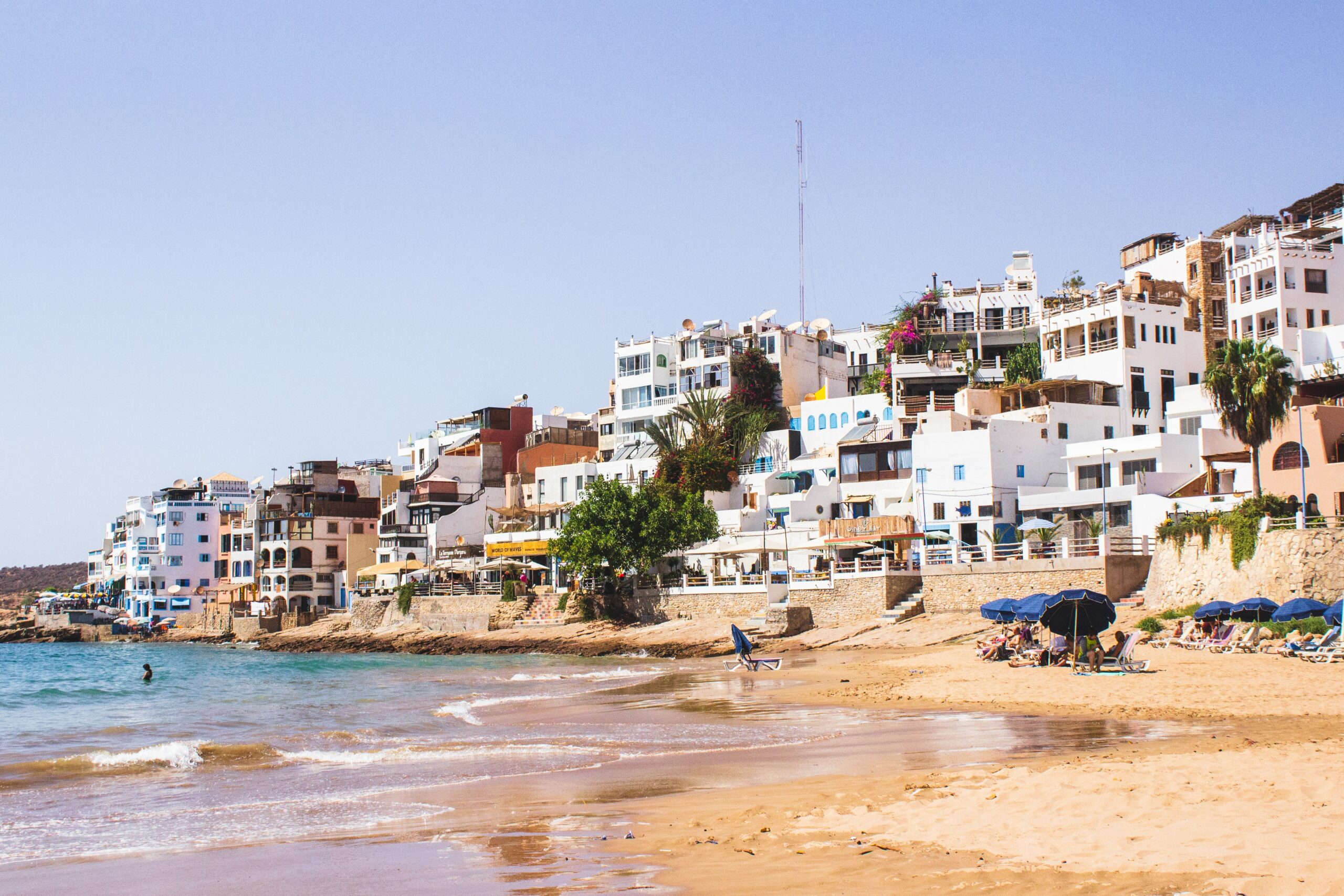 There are just so many beautiful-looking spots, like Tamnougalt.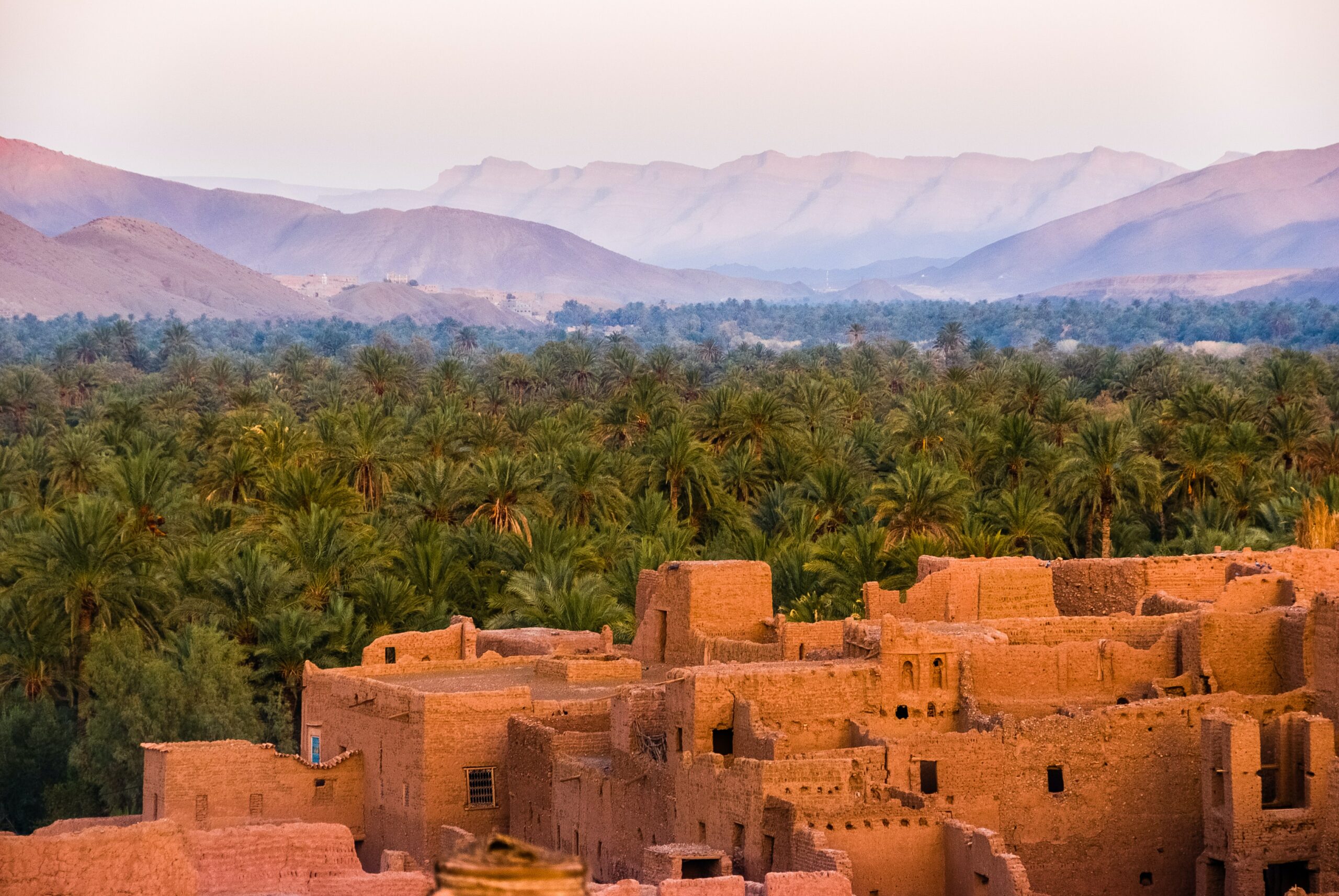 Finally, the capital city of Rabat is one I hope to visit one day, at least briefly.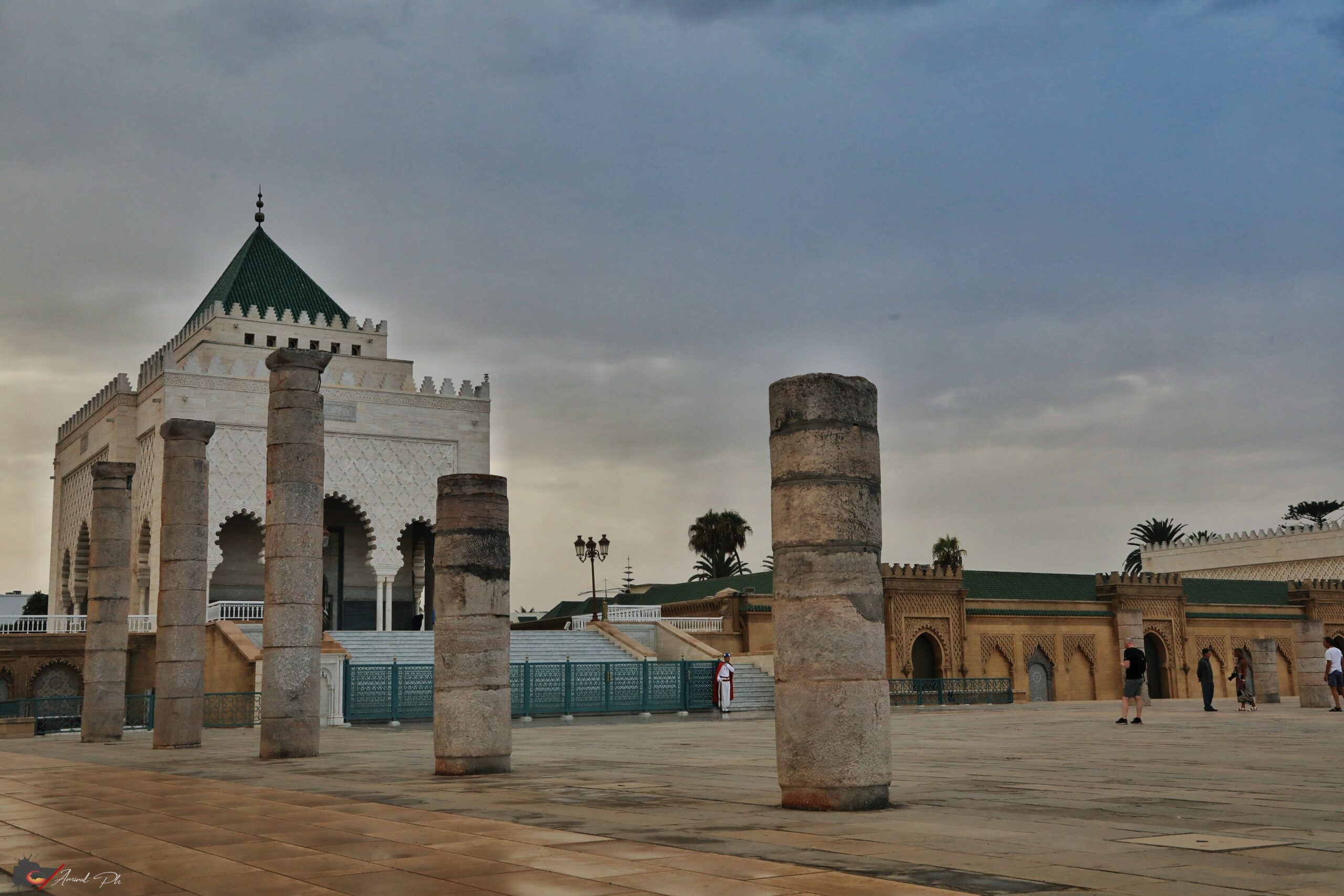 France
As one of the most-visited countries in the world, so many people dream of visiting France, and especially its capital Paris.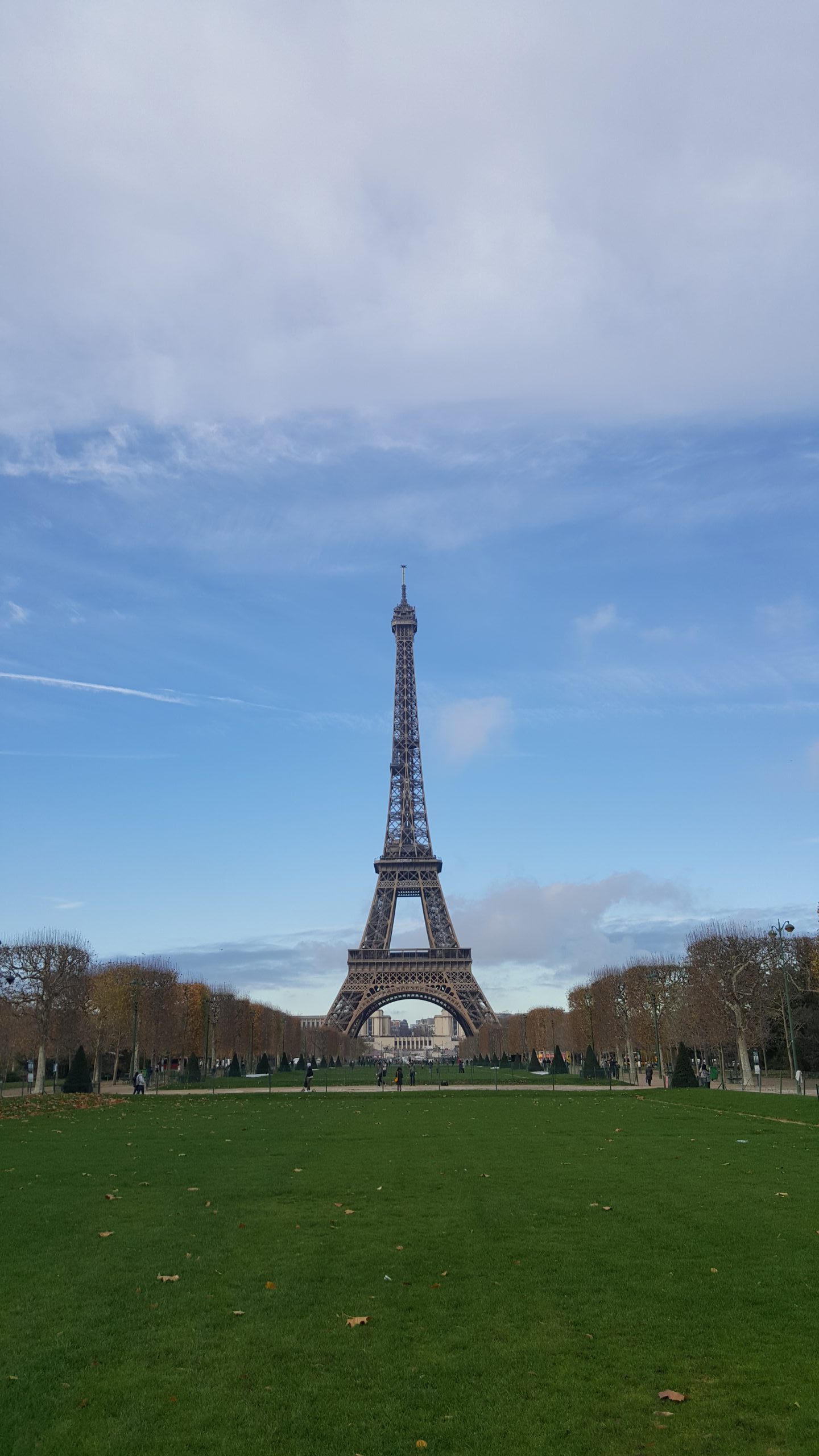 And it's really not that hard to do so, if you're even slightly flexible (that's always the key to finding cheap flights).
We spot flight deals from Toronto and Montréal to Paris in the $400s roundtrip relatively regularly, and in the $500s very often. And now with ultra low-cost carriers in Canada, you can position to those hubs for pretty cheap if Paris roundtrips are more expensive where you live.
Anyway, I can't say that I'm a huge fan personally. Again, it's nothing against Paris or France specifically, I just prefer to go where most people don't go.
That said, Paris is an absolutely beautiful city, of course. Almost everywhere you look, everything is beautiful.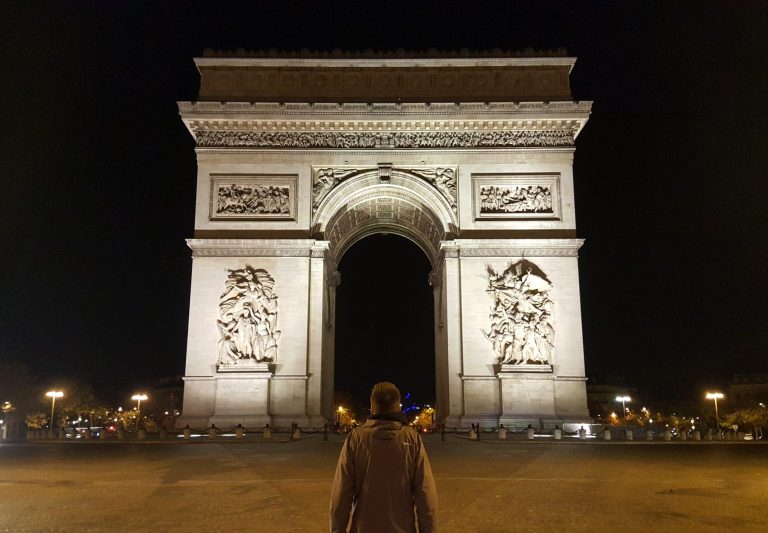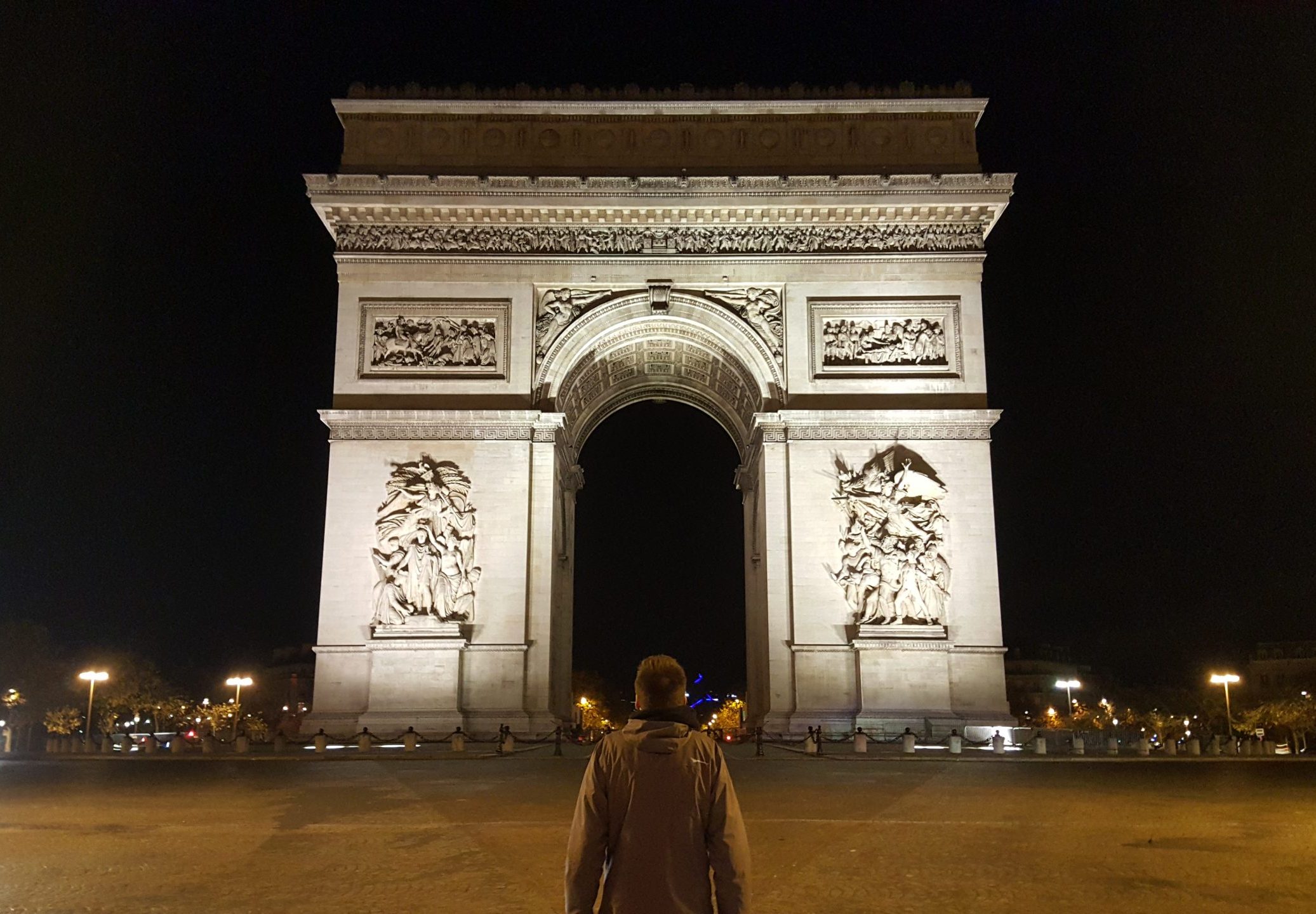 Thanks to those flight deals I mentioned, Paris is often the cheapest city to fly to in Europe from Canada. And flying to anywhere in Europe is usually cheap from Paris (one-ways can be as low as $30 and rarely more than $100).
So I booked a self-transfer there a few times and visited for a few days, all the while saving hundreds of dollars on my flights.
(Don't miss our detailed post about this great tip soon!)
My favorite part of France was definitely Chamonix, a quaint little village in the Alps, at the foot of Mont Blanc.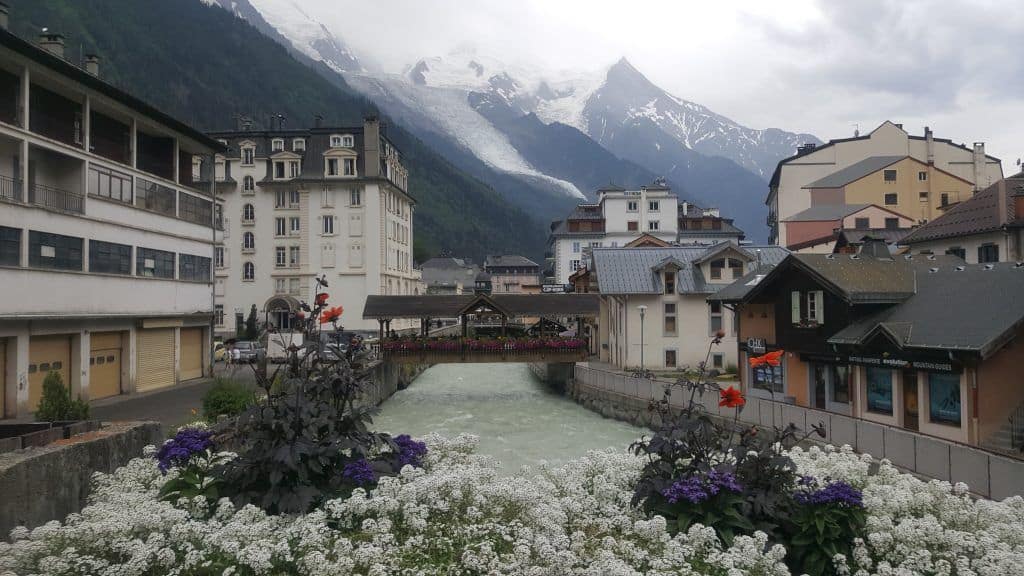 I spent a couple of weeks there in summer, and it was great to do some hiking and even to walk into a glacier.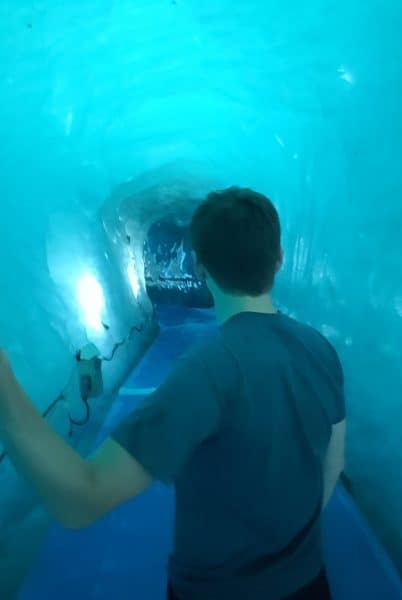 I also loved Step into the Void, a glass platform at an altitude of 3,842 meters up Mont Blanc.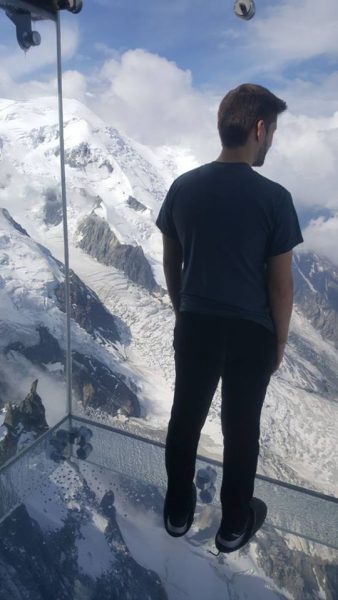 And since we're on the topic of the World Cup, that trip was actually in the summer of 2018, the year France beat Croatia to win the previous championship.
I personally find watching soccer as titillating as watching paint dry, but I must say that the atmosphere watching the final outdoors in that setting, with all the French being so very excited about the win, was great and much more fun than the game itself.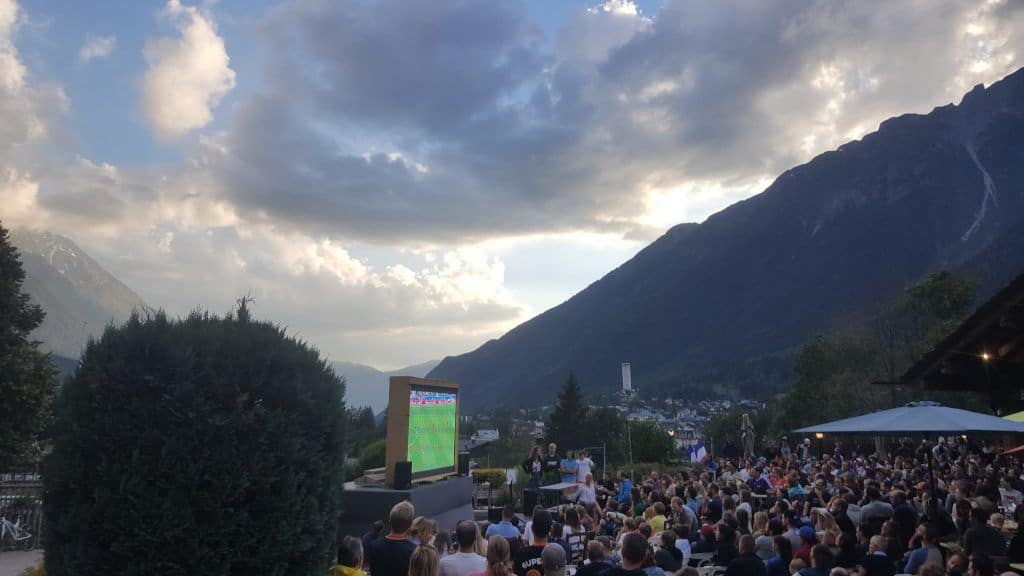 It was also their national holiday, which is fun to experience in any country.
I also visited Annecy, a very beautiful spot in eastern France that's worth a detour if you're in that area.
Lake Bourget is also spectacular.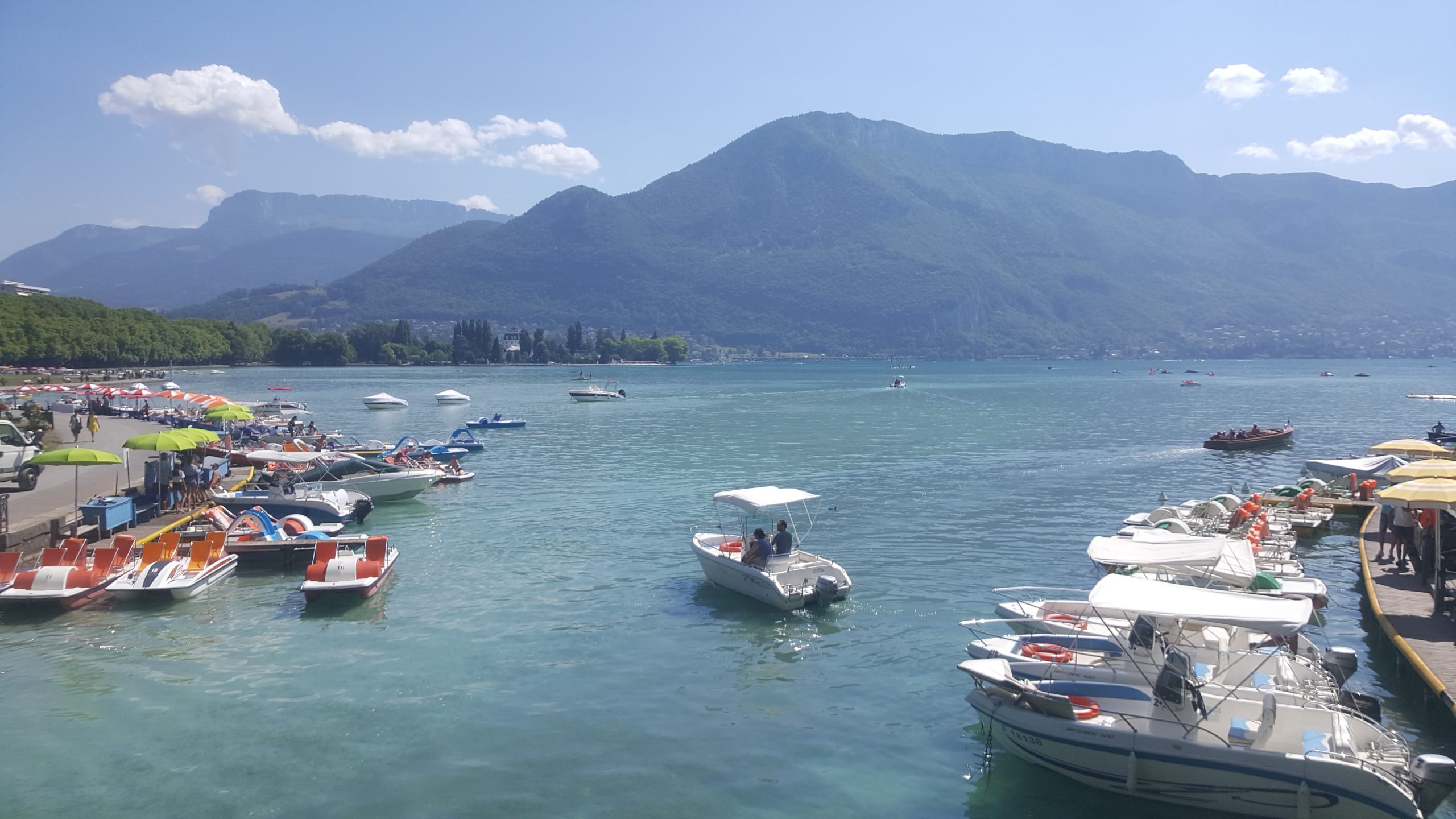 I briefly visited Marseille in the south too, and it was very different from Paris as you'd expect.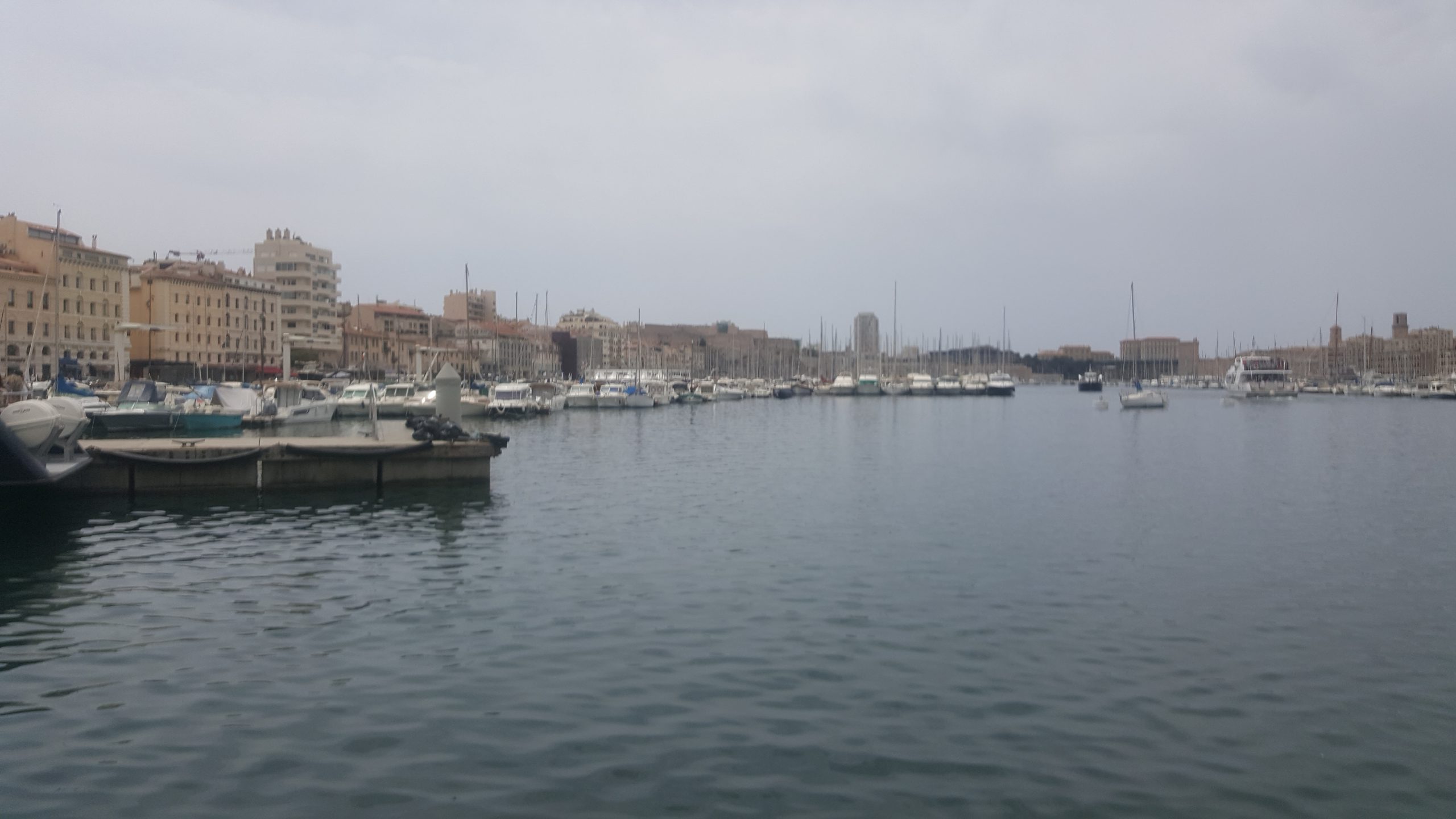 Finally, we also spent a week in Nantes, in the northwestern Brittany region, for a digital marketing conference we were attending as part of the Québec delegation.
That was another fun experience.
That said, there are so many other places to visit in France.
I won't go into all of them, because I already wrote a post about the 5 best regions to visit in France that aren't Paris or the French Riviera.
Food in Morocco and France
I'm admittedly not much of a foodie, but Kevin added this section for his Argentina vs. Croatia post, so now I have to do the same I guess.
Morocco
Morocco is known for its cuisine, as it's unique thanks to various Arab, Berber, and Mediterranean influences.
Couscous (the country's national dish) is now popular all over the world, as are tagines.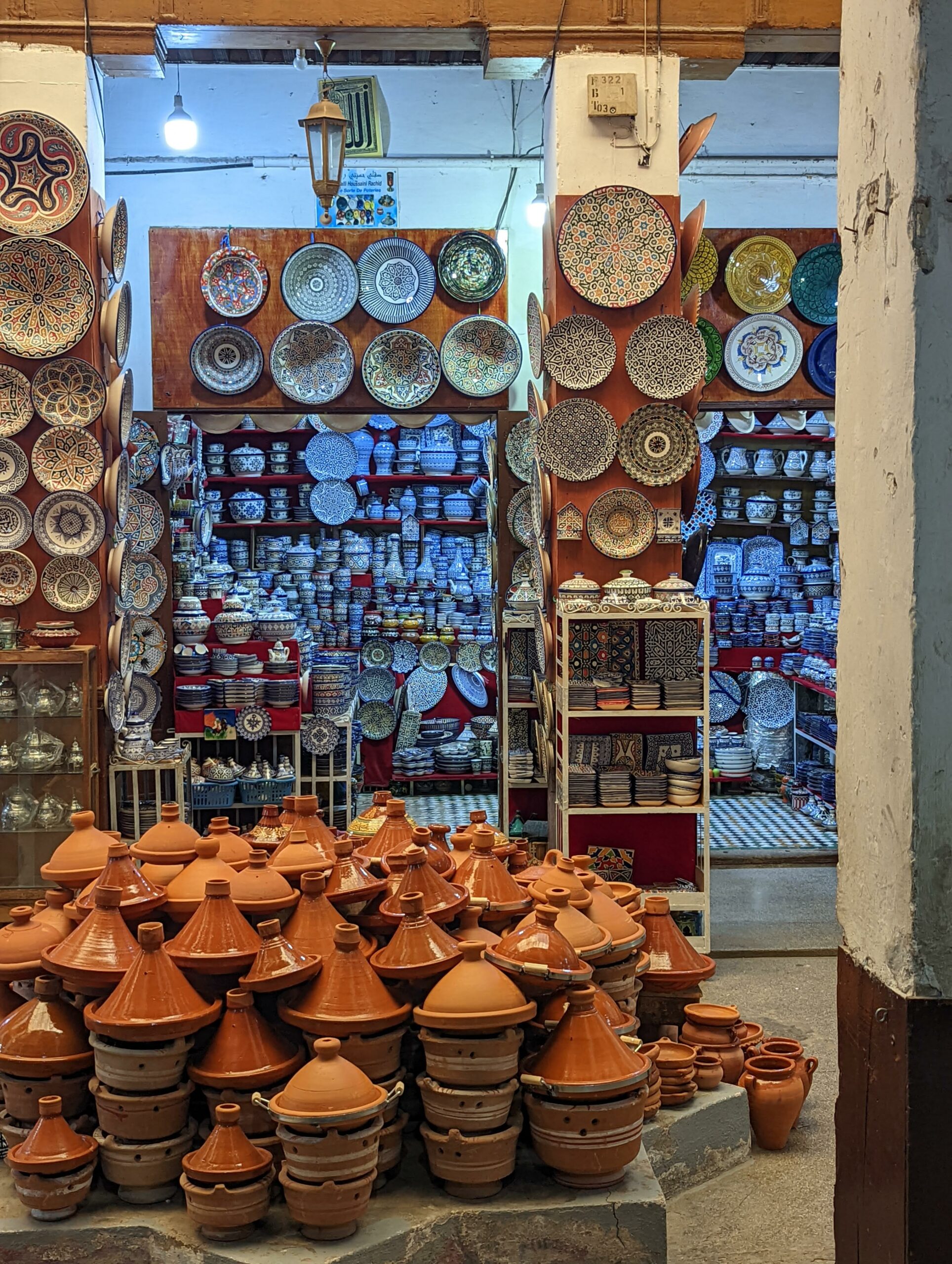 Moroccan food is definitely delicious, and for those who are foodies, it's really a must.
I certainly enjoy Mediterranean shawarma-style chicken and I might have ordered some quite a few times through their local food delivery app when I was doing my own work retreat in Fes.
I don't want to spoil the lodging section below, but I also did try everything the Marriott hotel gave me in my welcome baskets since it was free for me as an Elite member.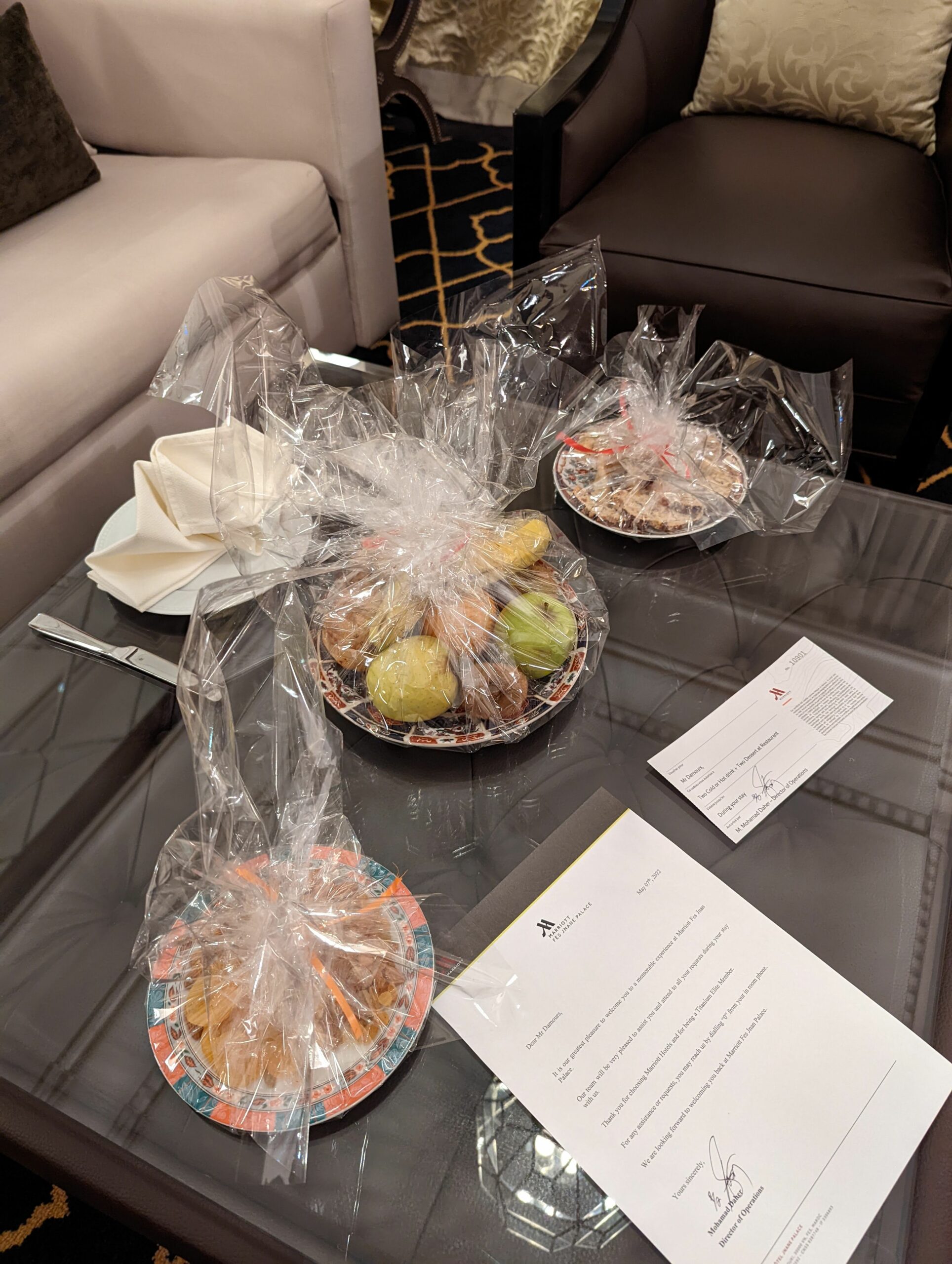 And I really enjoyed the smells in the streets, it's definitely part of the experience.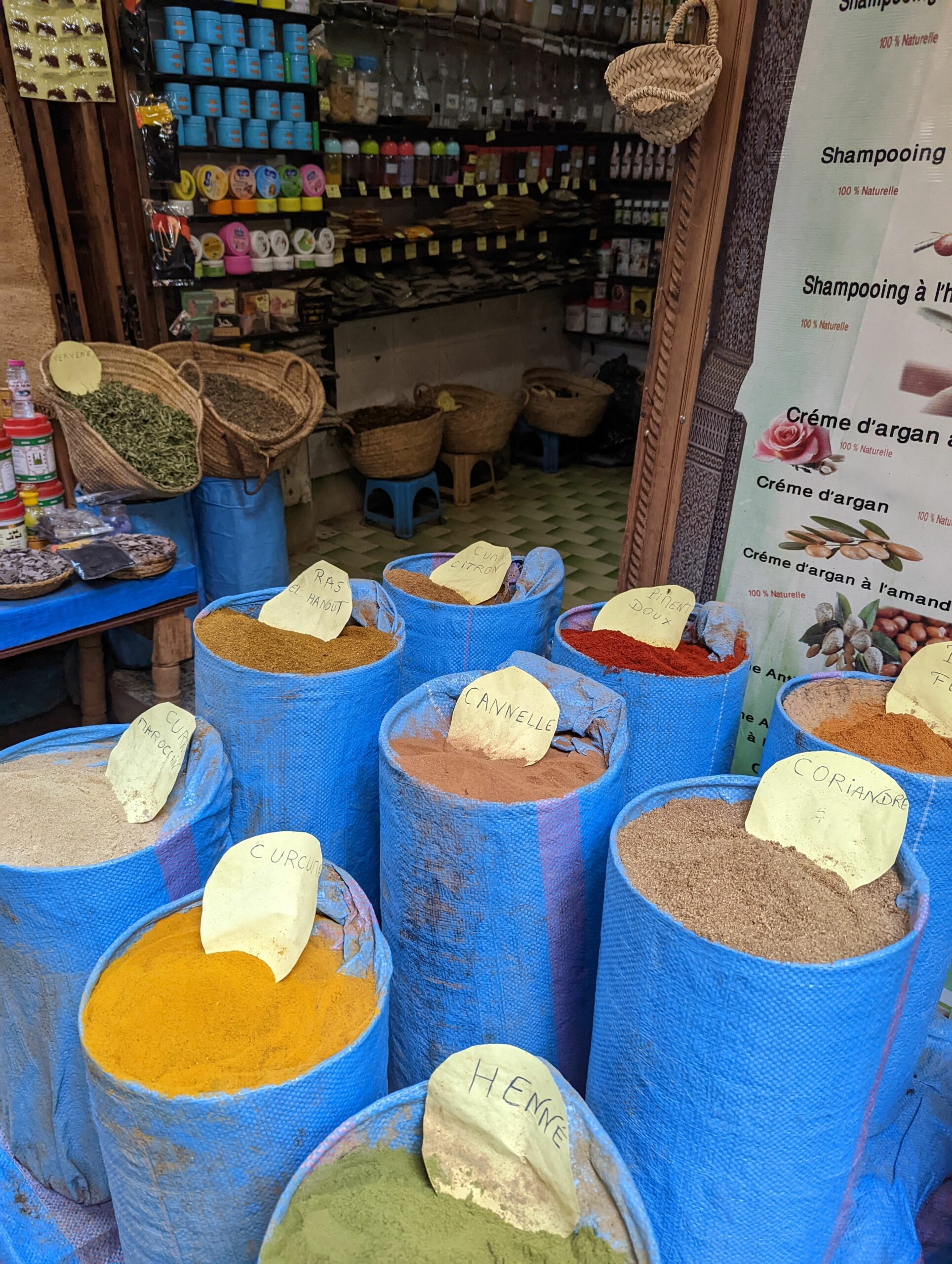 I can tell you the smell of those spices was even better after visiting the tanneries, which Fes is known for (among the oldest in the world). It's where leather is made. That has nothing to do with food, but I have to mention that if we're talking about smells and Morocco (tanneries stink pretty badly).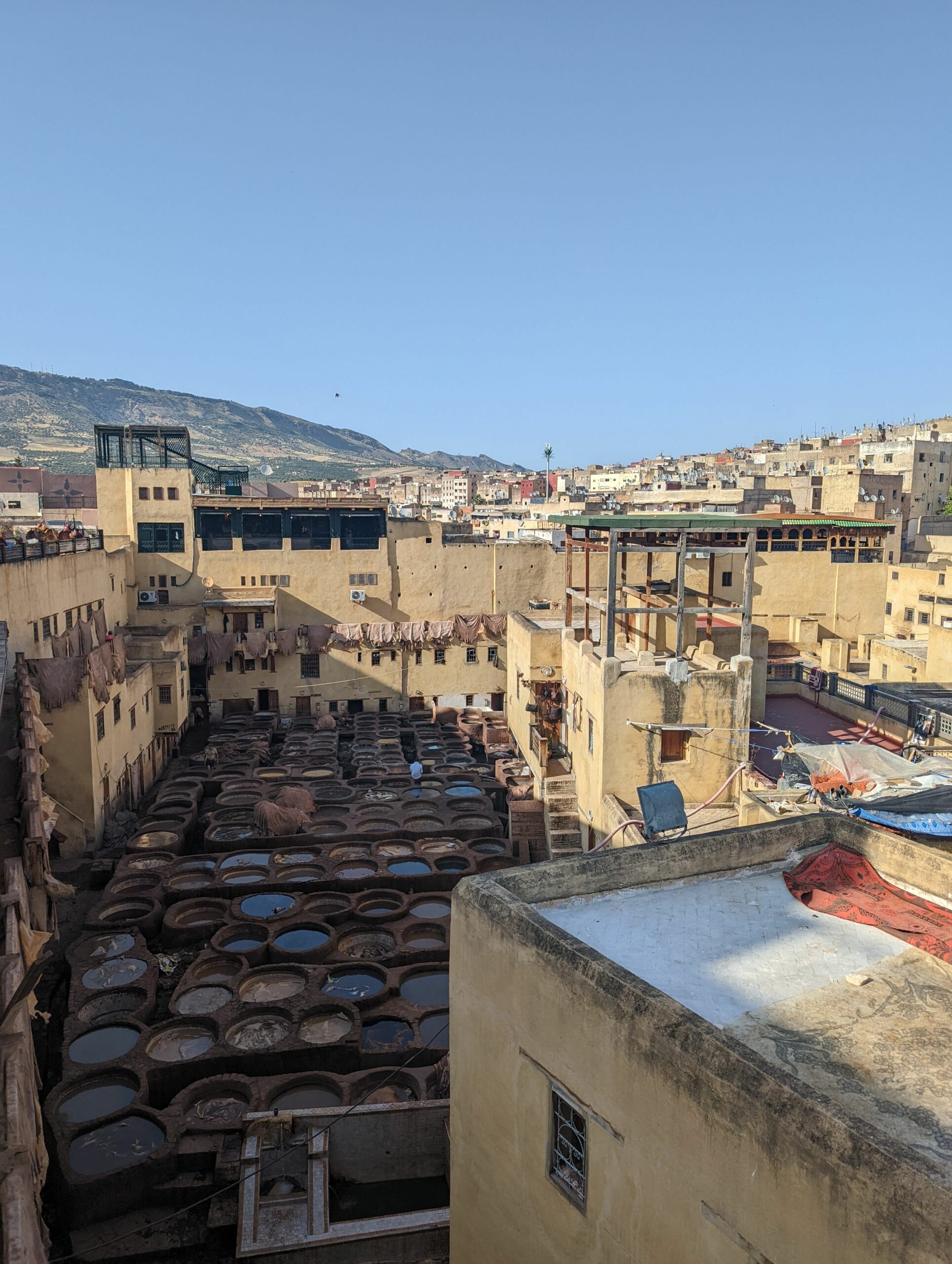 France
In terms of foodie destinations, France is undoubtedly another of the top ones around the world, especially since most people give a disproportionate amount of importance to everything Western.
French cuisine is known the world over, but there's nothing like tasting the authentic flavors there directly.
I don't drink wine, but I know a lot of people love the affordable prices in France (although this picture I took in France is of Spanish wine, so that doesn't count I guess).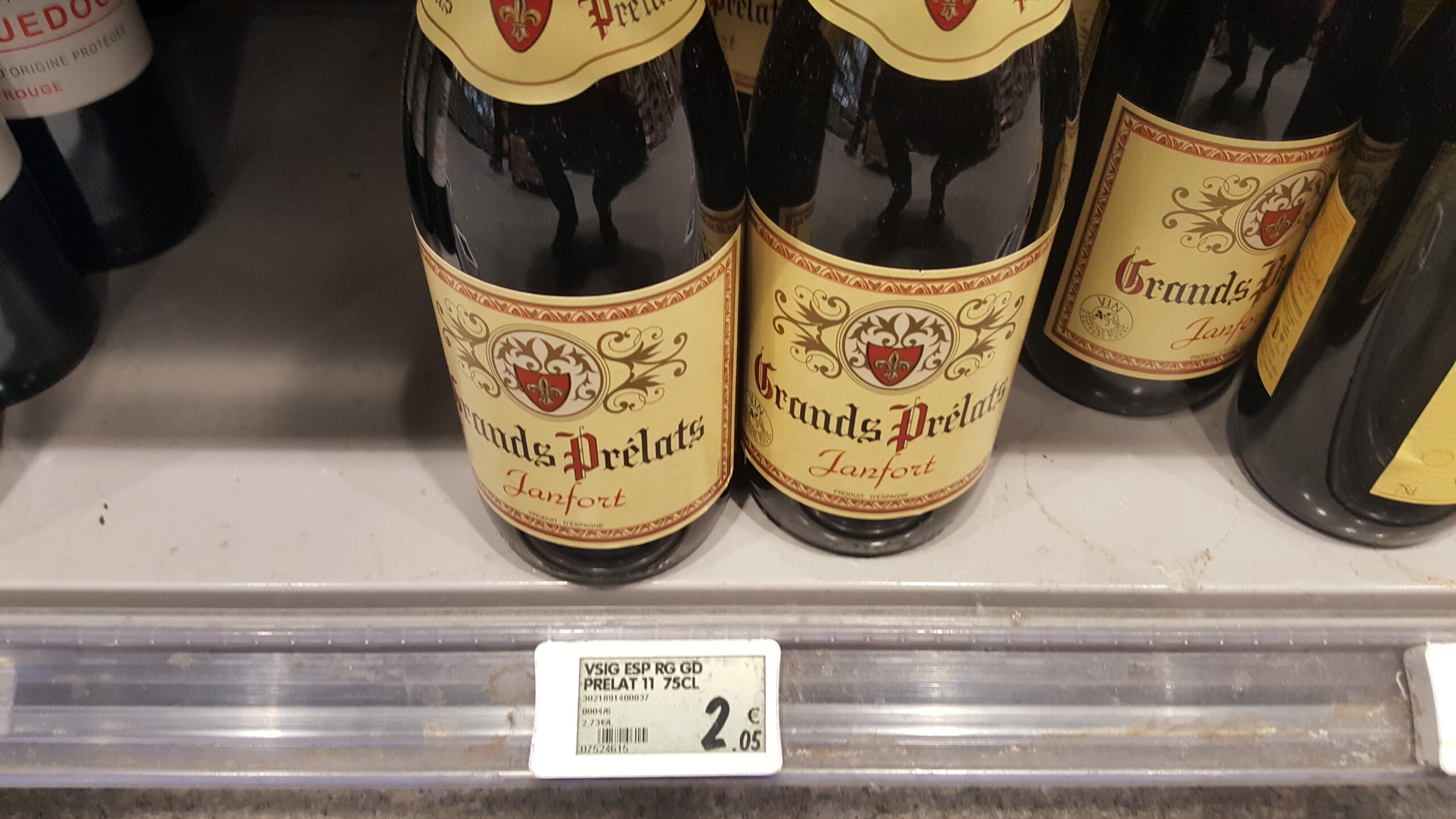 I have a hard time finding many food pictures in my souvenirs, that's how non-foodie I am (and I hate the whole "taking pictures of food" thing, to be perfectly honest, just a personal thing that's probably due to the fact I'm not a foodie).
But sitting on a café's patio is a must.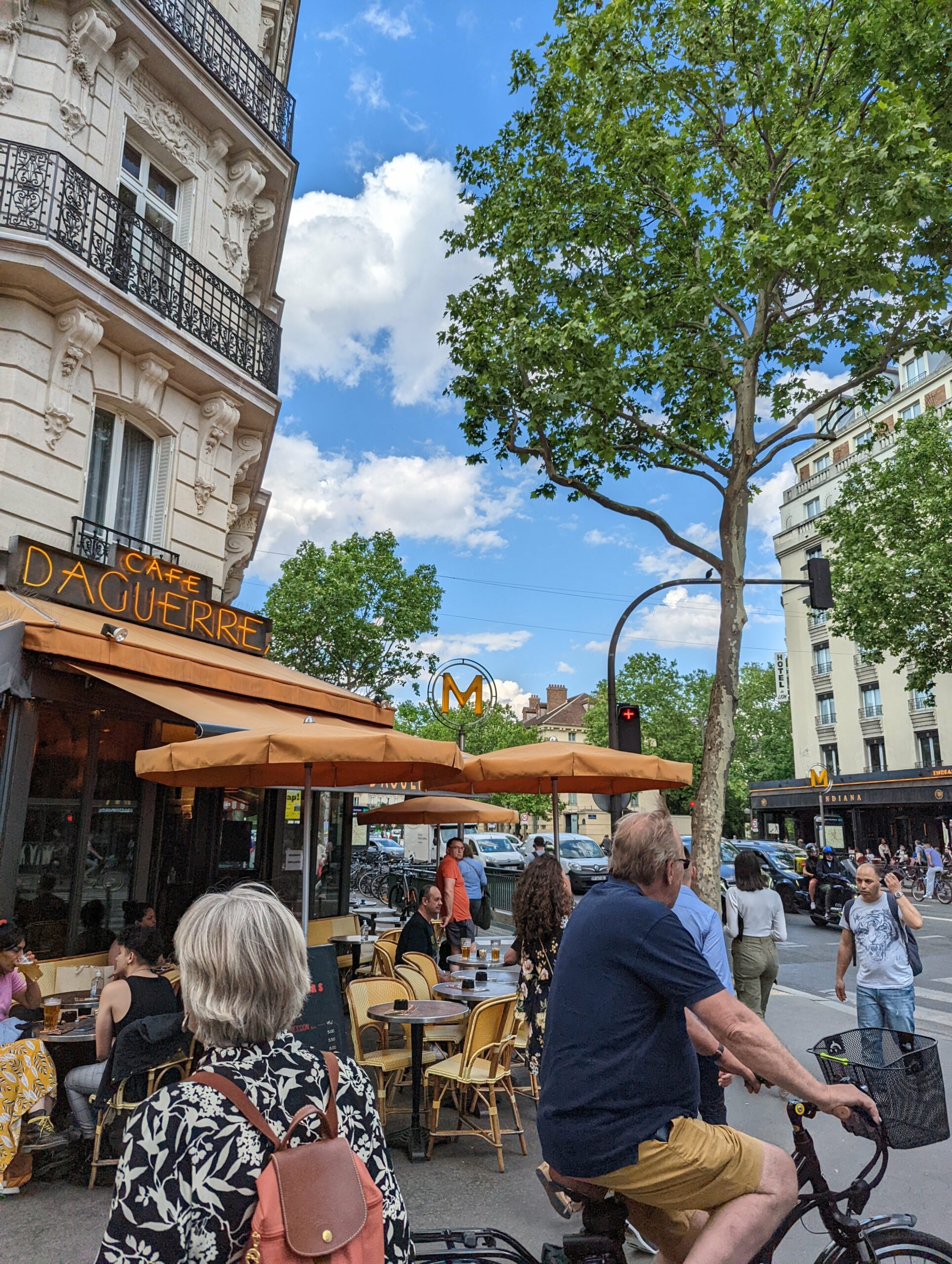 I found a picture from a bakery of course. It's France.
I love French croissants and chocolatines (they're most definitely not called "pains au chocolat").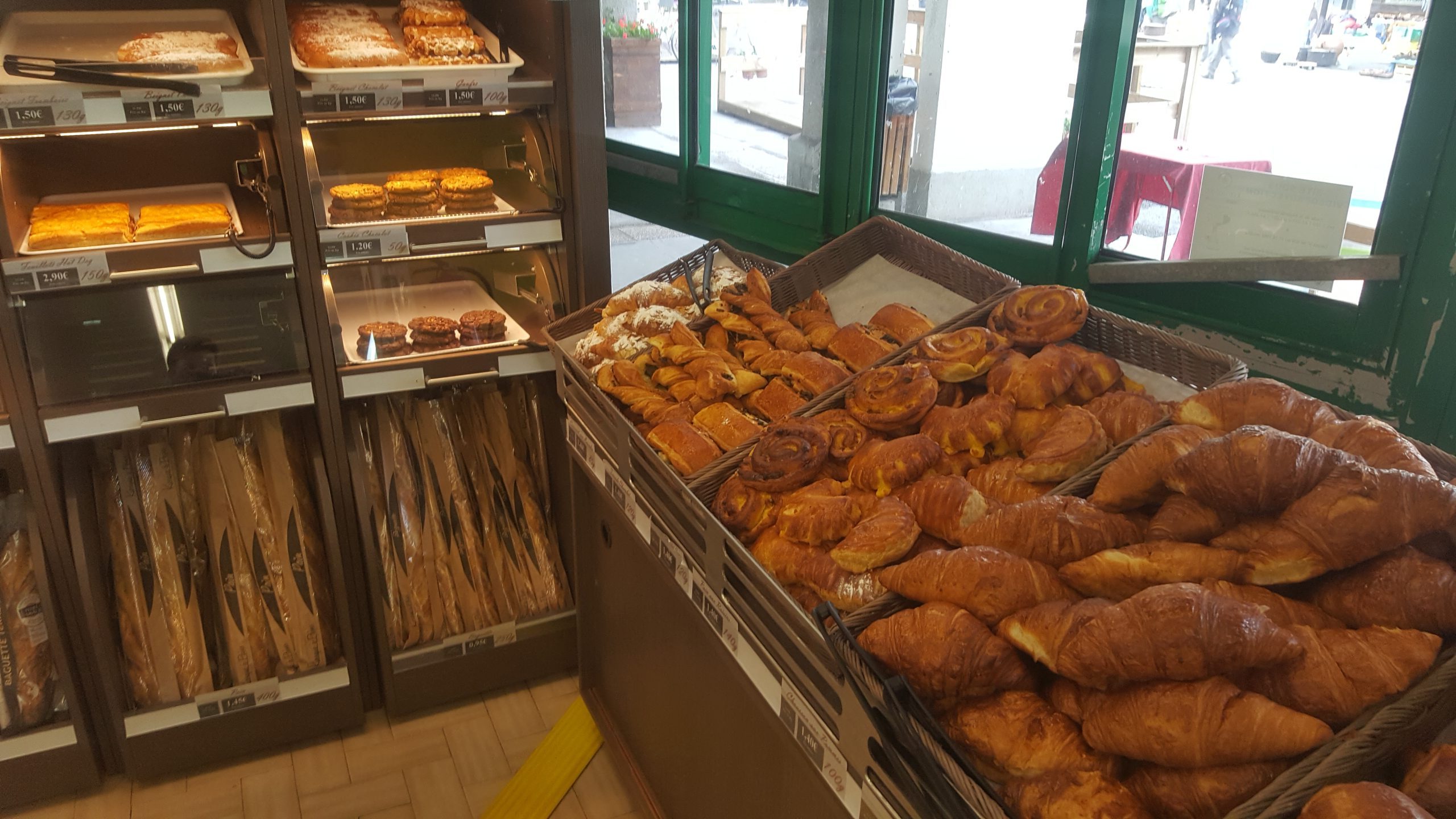 Definitely better than commercial snacks, like these from Bonne Maman, a French brand that we have here in Canada for jams, but that has more products over there.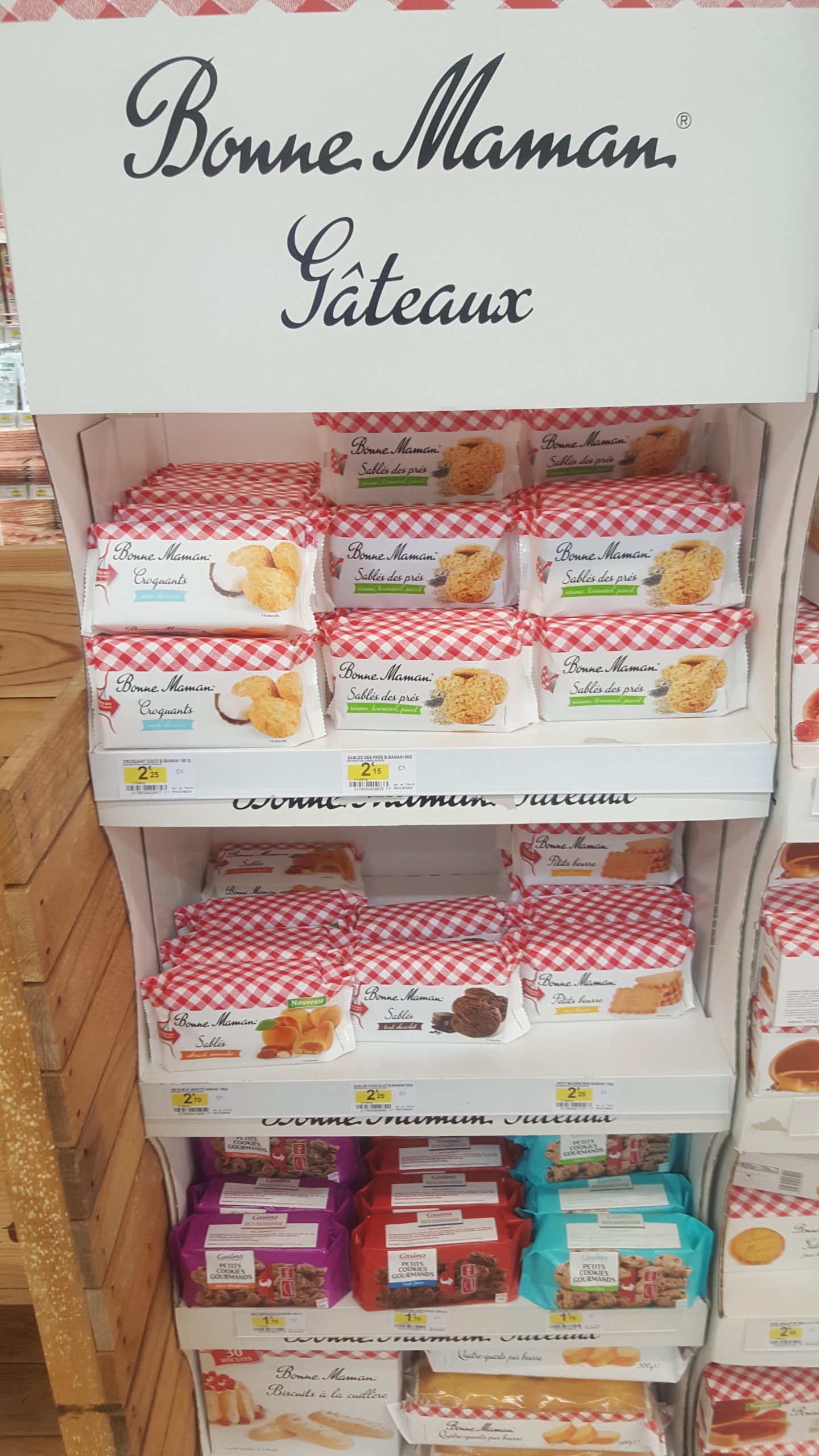 Although I do love the classic French LU cookies that I ate as a kid here in Canada.
The city of Nantes is home to this brand.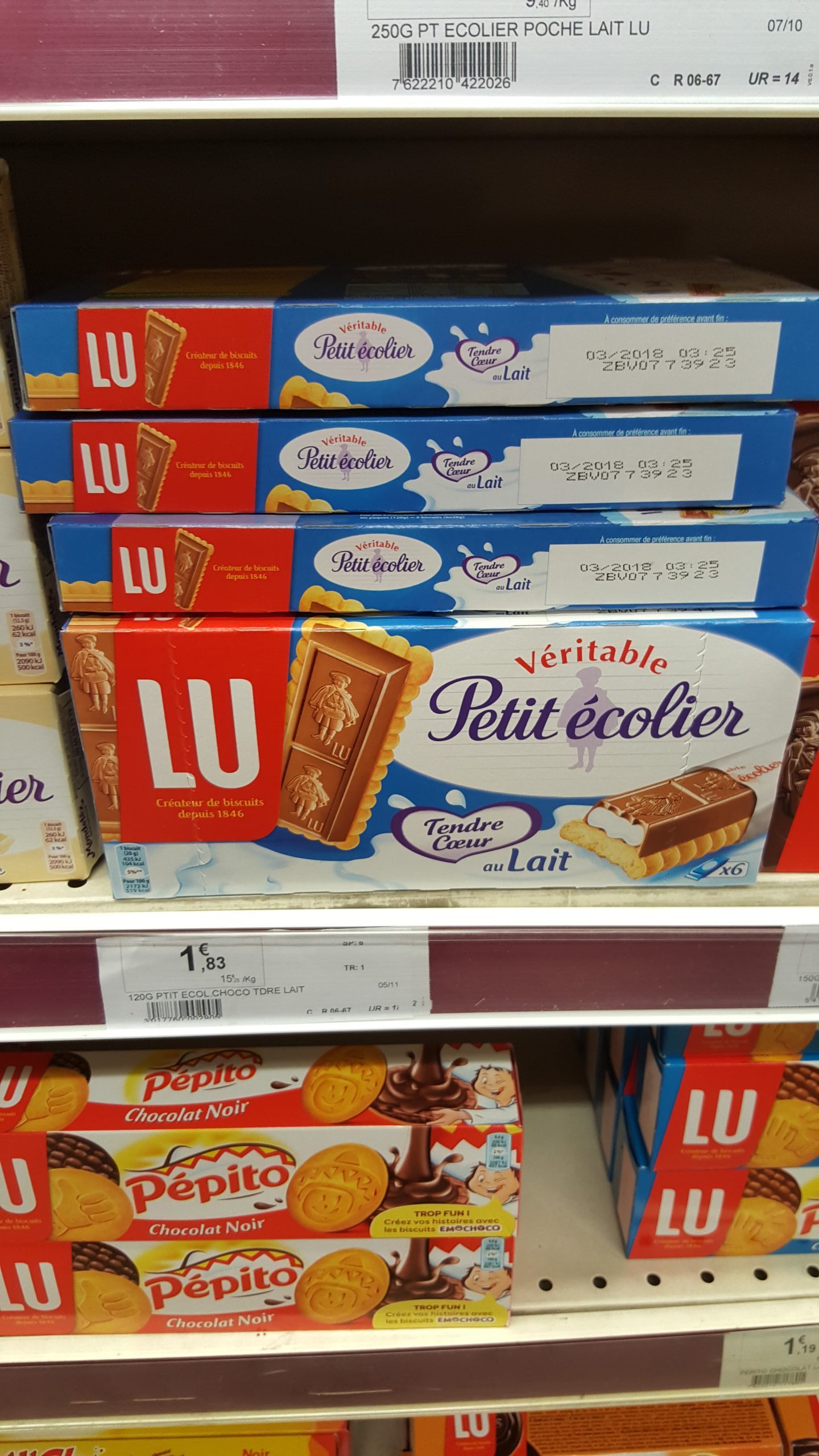 I did eat chicken with a breading made with crickets, which was a first for me, so I took a picture of that.
Not very French though.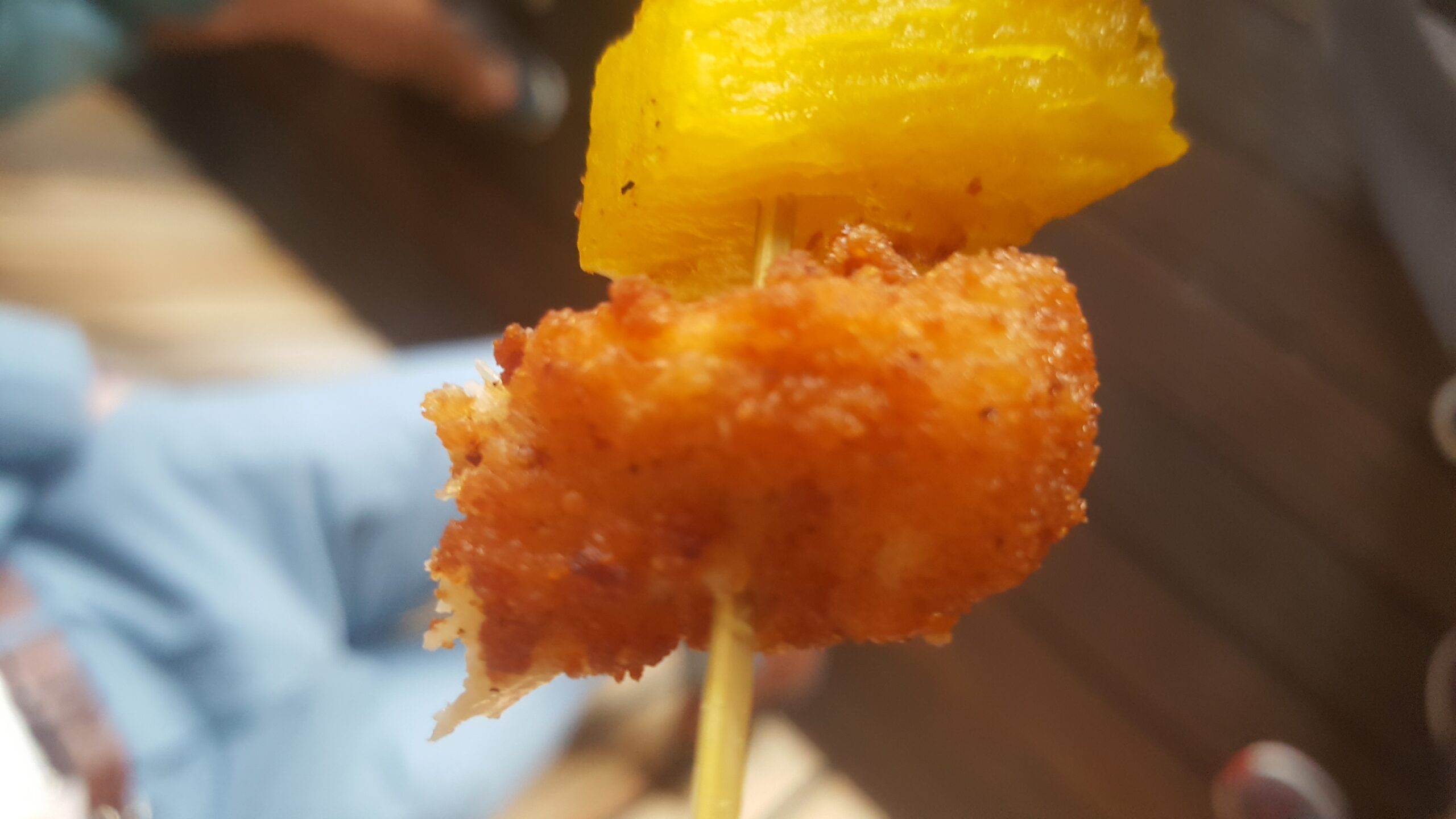 I do like taking a look at what they have in their grocery stores, I do that in every country. It gives you an idea of how locals live.
You always see unique products. Often very local flavors.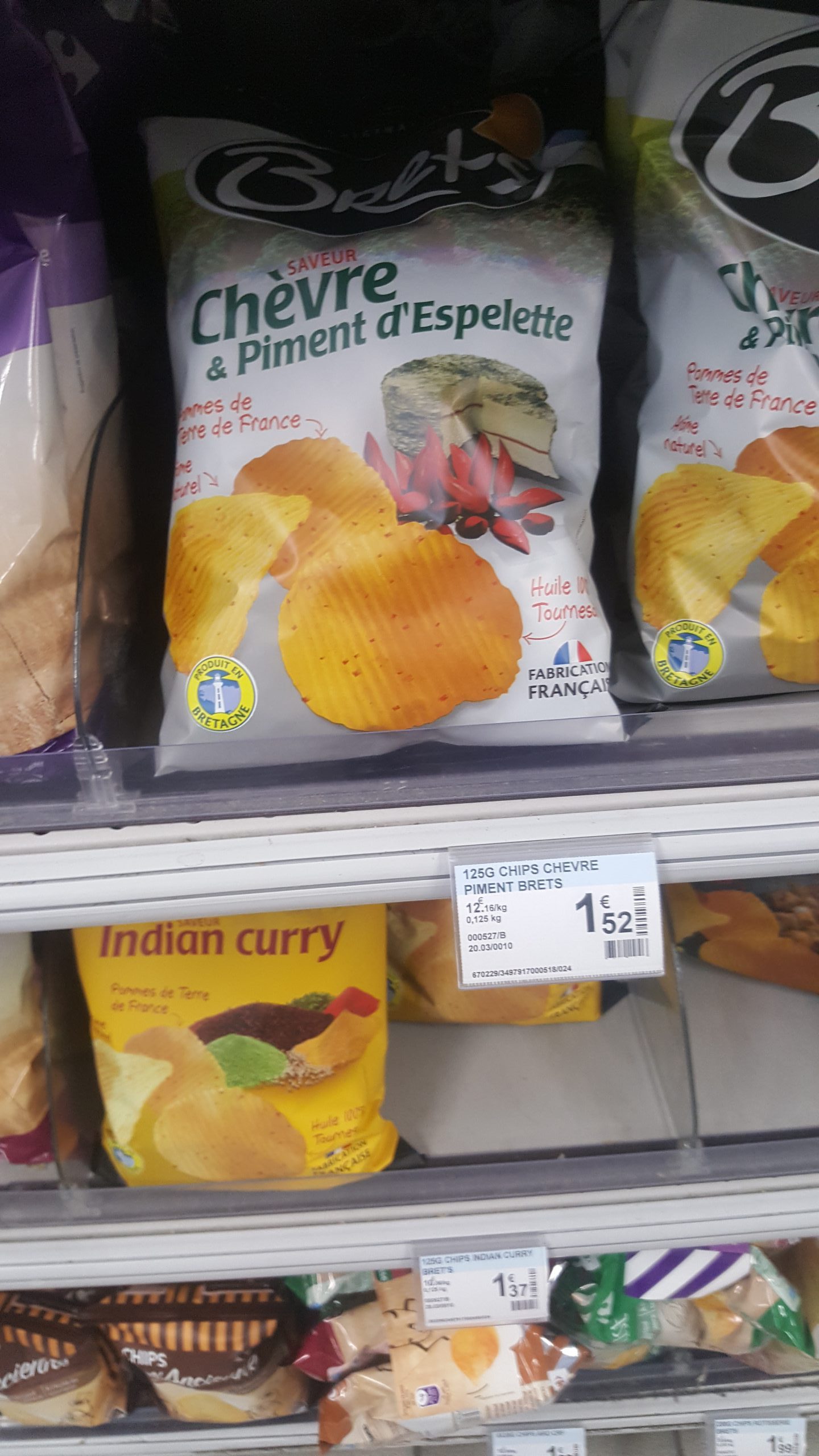 To be honest, one of the best parts of my trips to France is just grabbing a baguette and some charcuteries and having a picnic.
Part of that is to save money on food of course (I'm a budget traveler who wants to save to travel more) but it's also what the locals do and you just can't ever go wrong by doing what the locals do. It's not that hard to be an authentic traveler.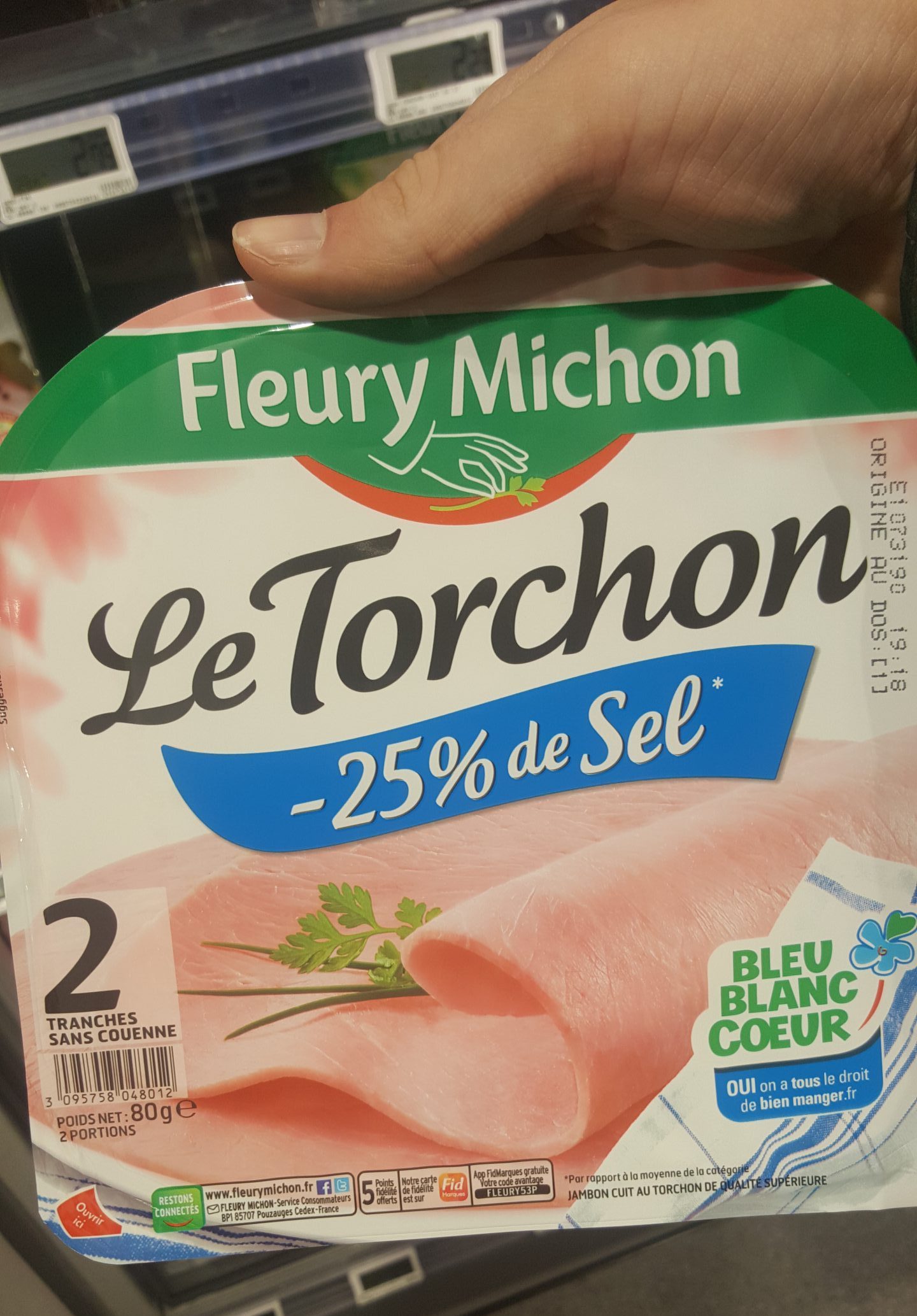 To tell you how much of a non-foodie I am (and how much of a travel rewards nerd I am), one of my favorite things about food in France is that many grocery stores and restaurants accept American Express cards (which is not as common outside North America).
So I always get 5 points per dollar with my American Express Cobalt Card, even in France!
Even with the 2.5% foreign transaction fee that it has (as does almost every card in Canada), it's still better than using any of the cards with no foreign transaction fee. Instead of earning ≈ 7.5% (5 Amex points are easily worth 7.5¢ when transferred to the Aeroplan program), I still earn ≈ 5%! It's important to know how to do math in the world of travel rewards.
And I also love the French-inspired free food in the beautiful Air France Lounge at the Montréal airport (YUL). Everyone can access it for free pretty easily (with any non-US international flight, not just on Air France; we'll have a great lounge feature before Christmas with more details). Same for the Air France-KLM lounge at Toronto-Pearson (YYZ).
That's food- and France-related!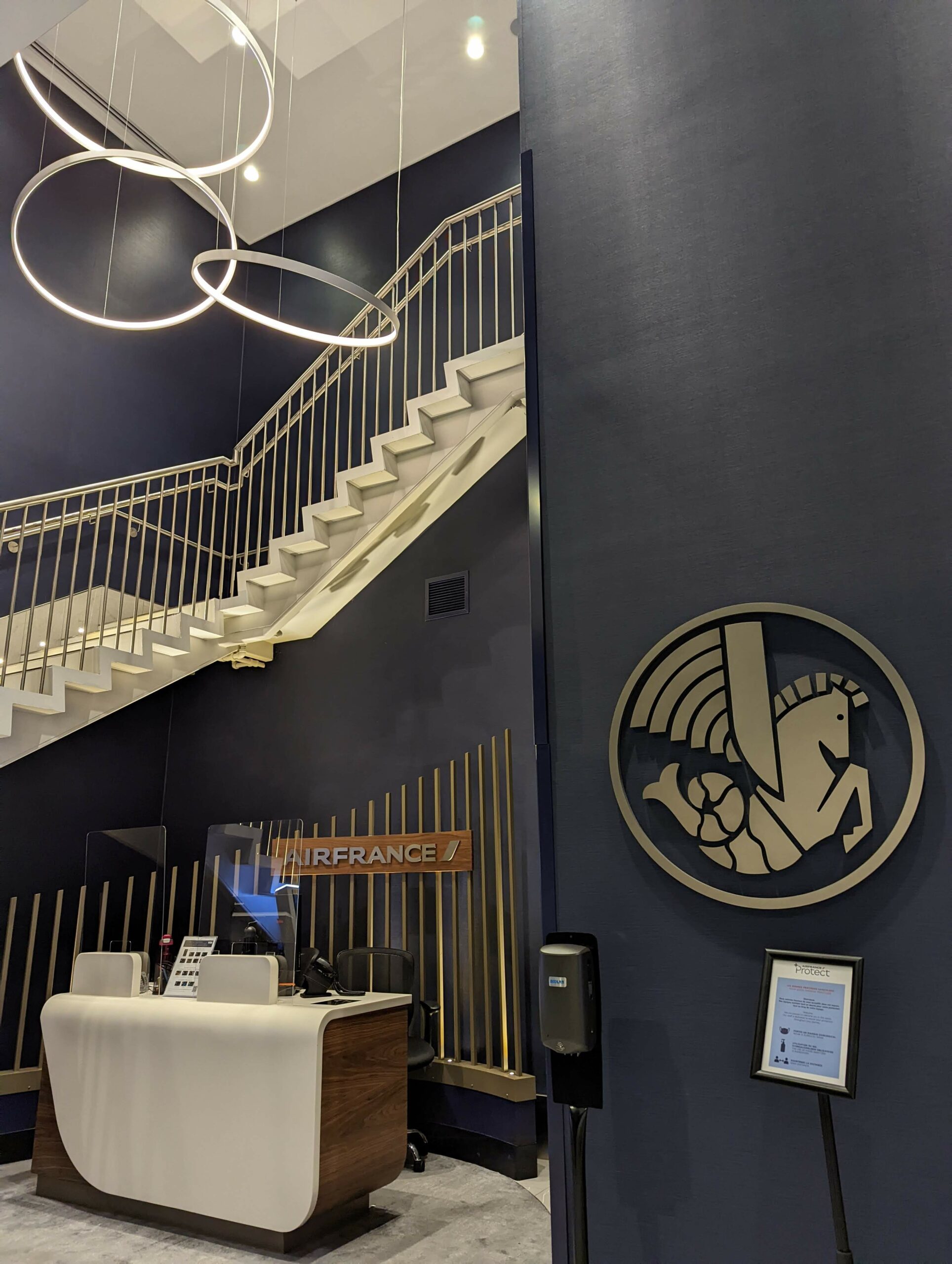 Lodging in Morocco and France
I'll share my experience with this, as many people ask us to tell them what we do when we travel.
Those who do not like things that aren't clear and unequivocal will be disappointed, because our types of accommodation vary so much depending on the trip. Get used to it, everything in the world of travel always depends on so many factors!
Morocco
First of all, Morocco is among the destinations where you can the 2nd-most free hotel nights easily with Marriott points.
For example, I stayed at the luxury Fes Marriott Hotel Jnan Palace, and it was wonderful.
If you get the Marriott Bonvoy American Express Card, you get ≈ 5 completely free nights there for just $120 total ($24 per night). If your travel buddy gets one too, you get ≈ 10 free nights for $120 per person ($12 per night).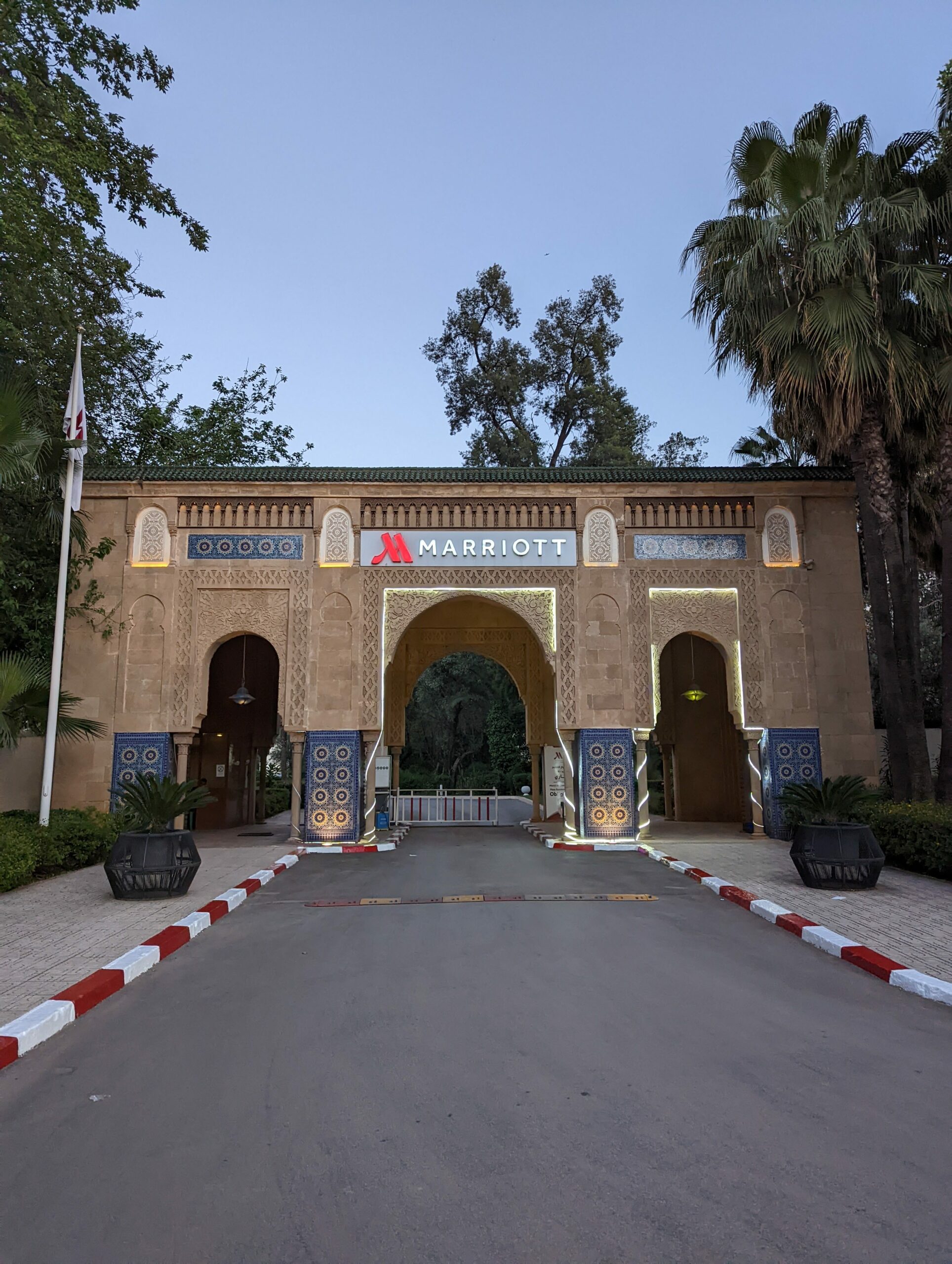 I got a free upgrade to a 2-story suite thanks to my Marriott elite status (you get Silver Elite for free with the Marriott Bonvoy Amex Card and Gold Elite for free with the American Express Platinum Card).
There is also the Le Méridien N'Fis in Marrakesh and the brand-new Casablanca Marriott Hotel, which are at a similar price in Marriott points. It's not as great as 17 free nights in Bali, but it's not bad at all!
When I was in Tangier with my girlfriend, I actually used Hotwire and its opaque last-minute hotel deals to get a luxury hotel for cheap. We spent most of that trip in Spain in free hotels (that's another one of the best countries to get the most free nights with Marriott points), so we could splurge.
For example, the luxurious Grand Hotel Villa de France right next to the historic center cost me C$129 per night (C$65 per person).
I also stayed at the Grand Mogador Sea View & Spa directly on the beach, which cost me C$27 total because I applied a Hotels.com Rewards free night worth C$85 (a simple flat 10% back on my 10 previous bookings) to the C$112 room.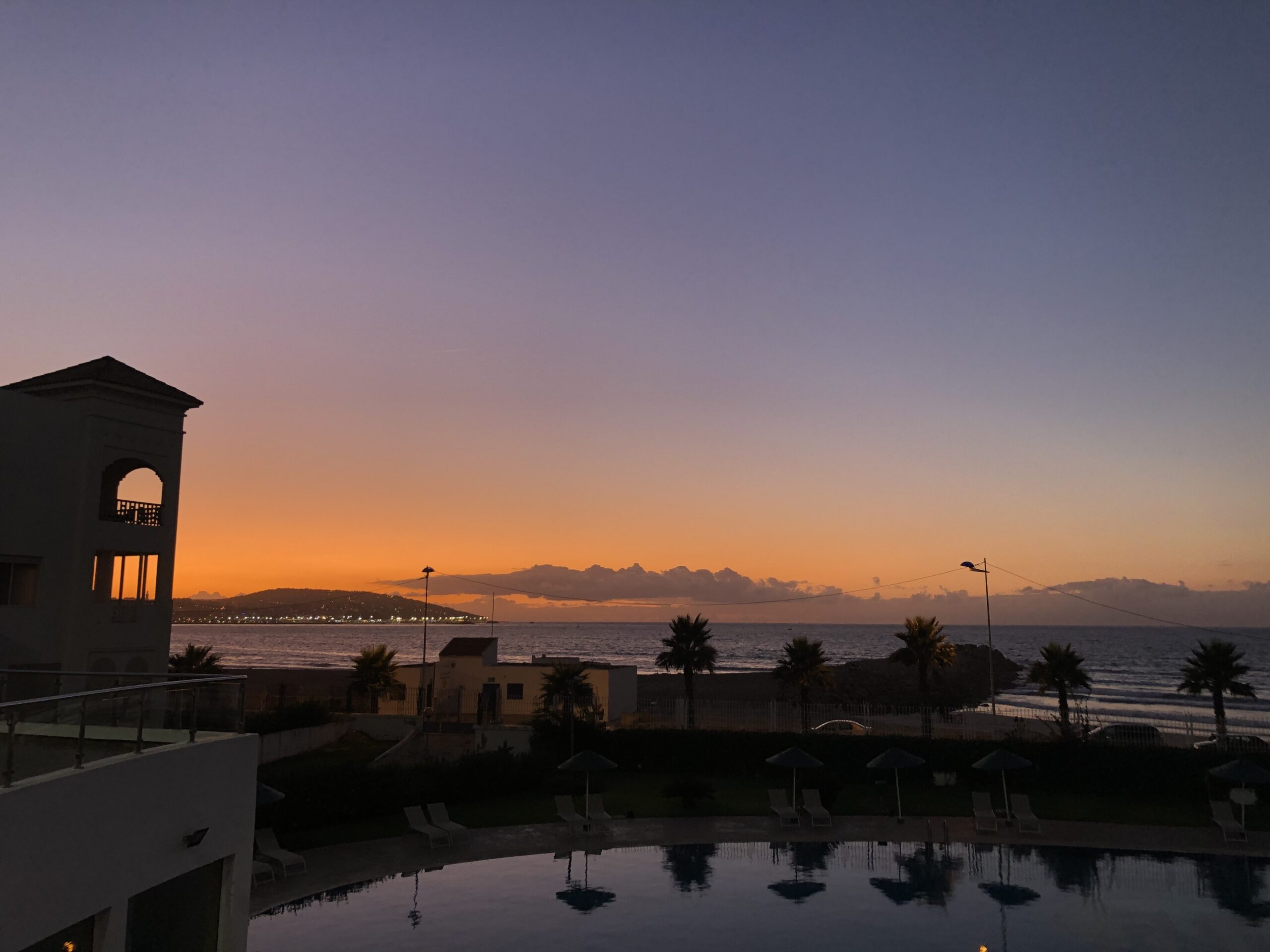 In Casablanca, where I was solo, I decided not to get a hostel since I wasn't going to pay any other hotel for that trip, but the Moroccan House Casablanca at C$45 per night was not necessarily better than a hostel in retrospect.
It was a very basic hotel that seemed nicer in the pictures. If you travel often enough, that's bound to happen sometimes if you don't invest enough time doing your research, as I did in that case (I wasn't initially planning on staying in Casablanca).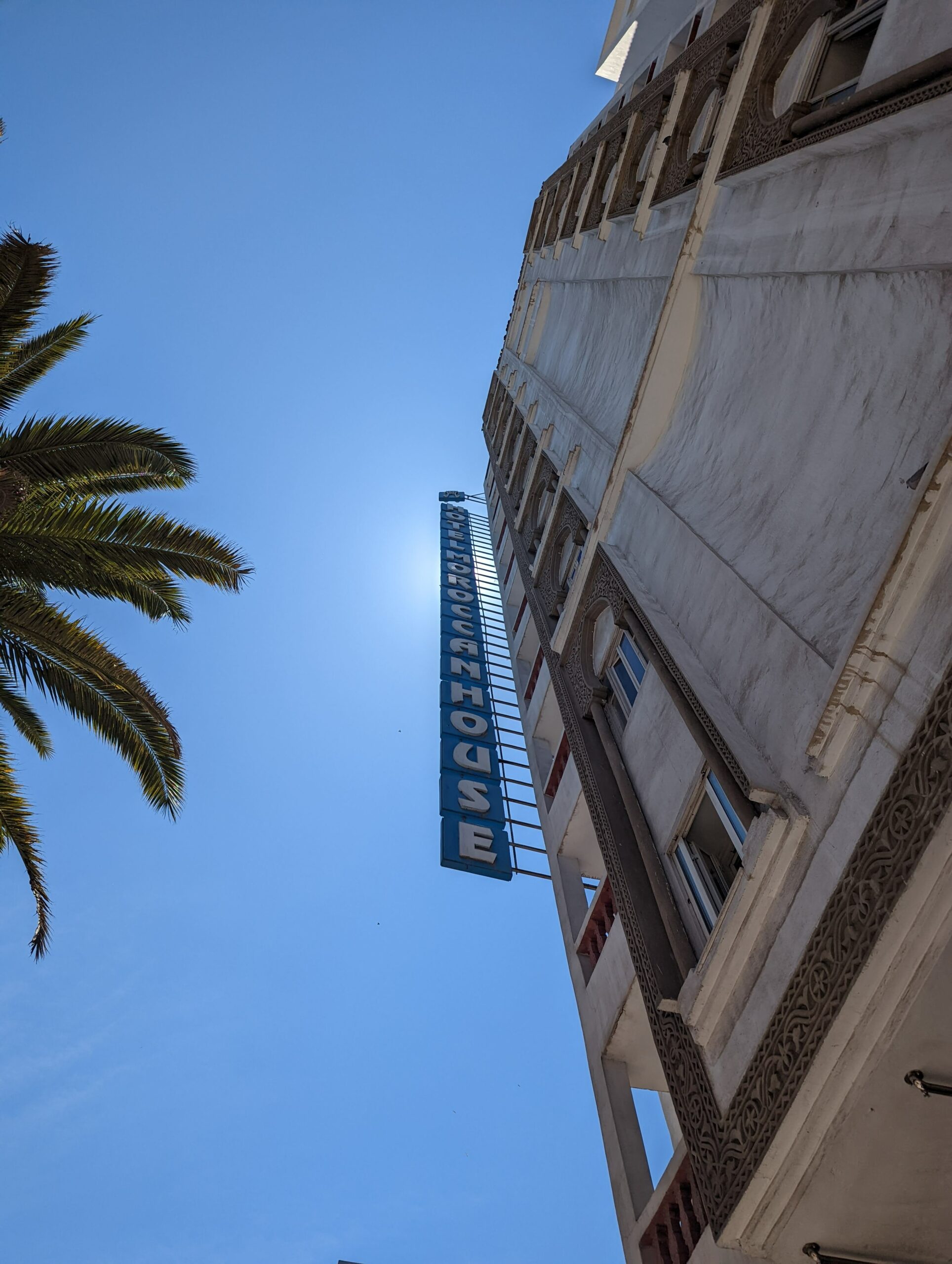 I had already briefly visited Casablanca during 2 long layovers on a previous separate trip to Senegal/Guinea-Bissau/Gambia.
I booked those long layovers (like 12 hours or so, I think) to be able to visit the city for free (another reason to travel light), and Royal Air Maroc happens to give you a free layover hotel, even if those 12 hours were during the daytime!
Not many people know they can ask for that. Of course, they don't give it to you proactively: it's like any other thing airlines can give you, like when they owe you compensation. You have to take responsibility and know what you're entitled to! We'll have more details about all that soon.
France
We've been considering launching a hotel review section for a while, and it's something we will do in 2023 since a lot of you want help choosing lodging options. And we happen to travel a ton so we can definitely recommend many accommodations.
With Kevin, we tried 3 very nice Paris hotels that we'll review: the 123 Sébastopol, the First Hotel Paris Tour Eiffel, and the Hôtel Relais St-Germain.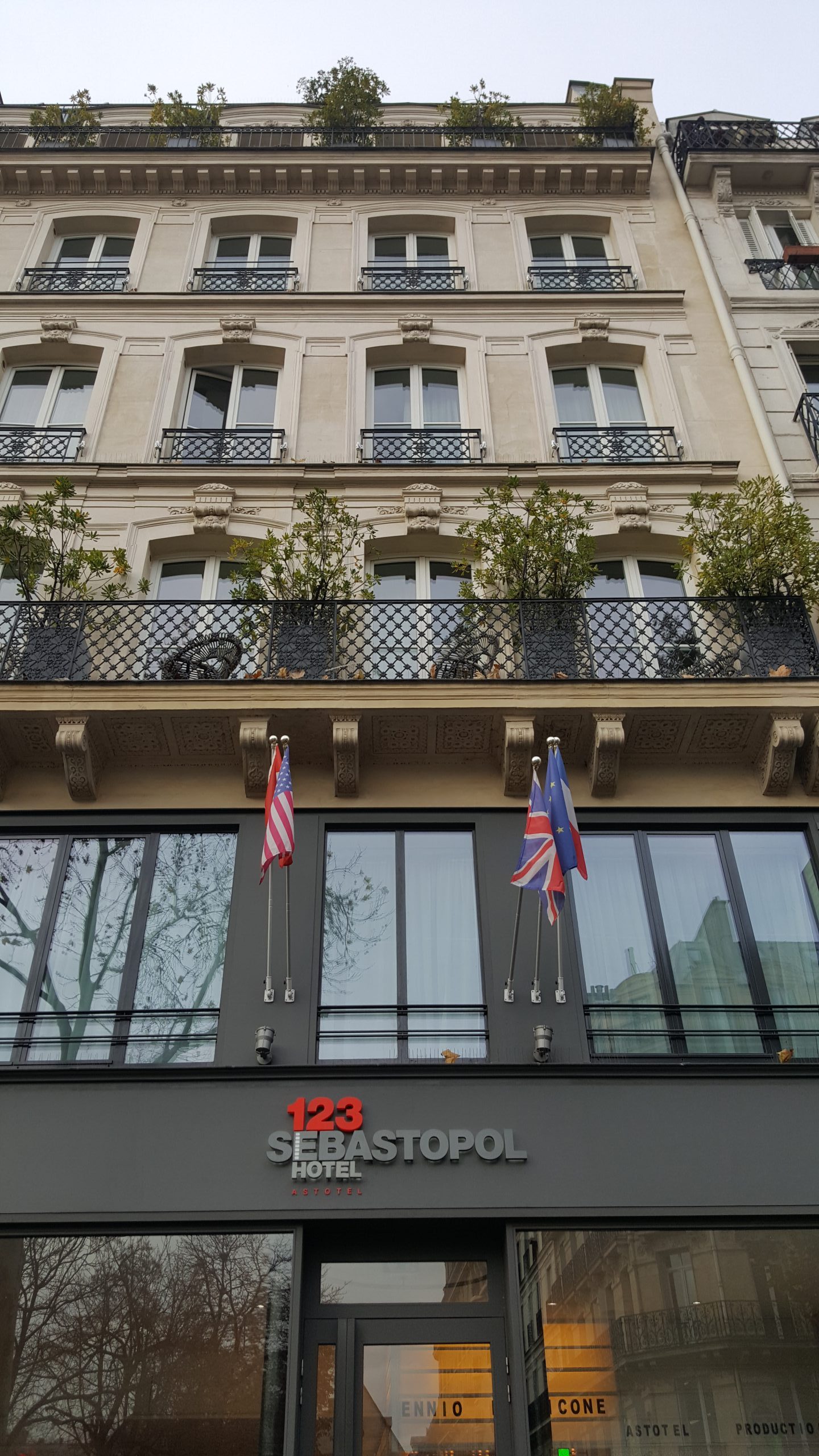 All 3 were amazing.
But as I'm sure you're aware, the lodging budget is terribly higher in France compared to Morocco.
On my most recent trip to Paris in May, as I was traveling solo and Paris is expensive, I went to a hostel, but a fancy hostel. It's the JO&JOE Paris Gentilly, for C$51 (I booked at 4 PM the day of, not necessarily the best idea in an expensive city at the start of the revenge travel period haha!).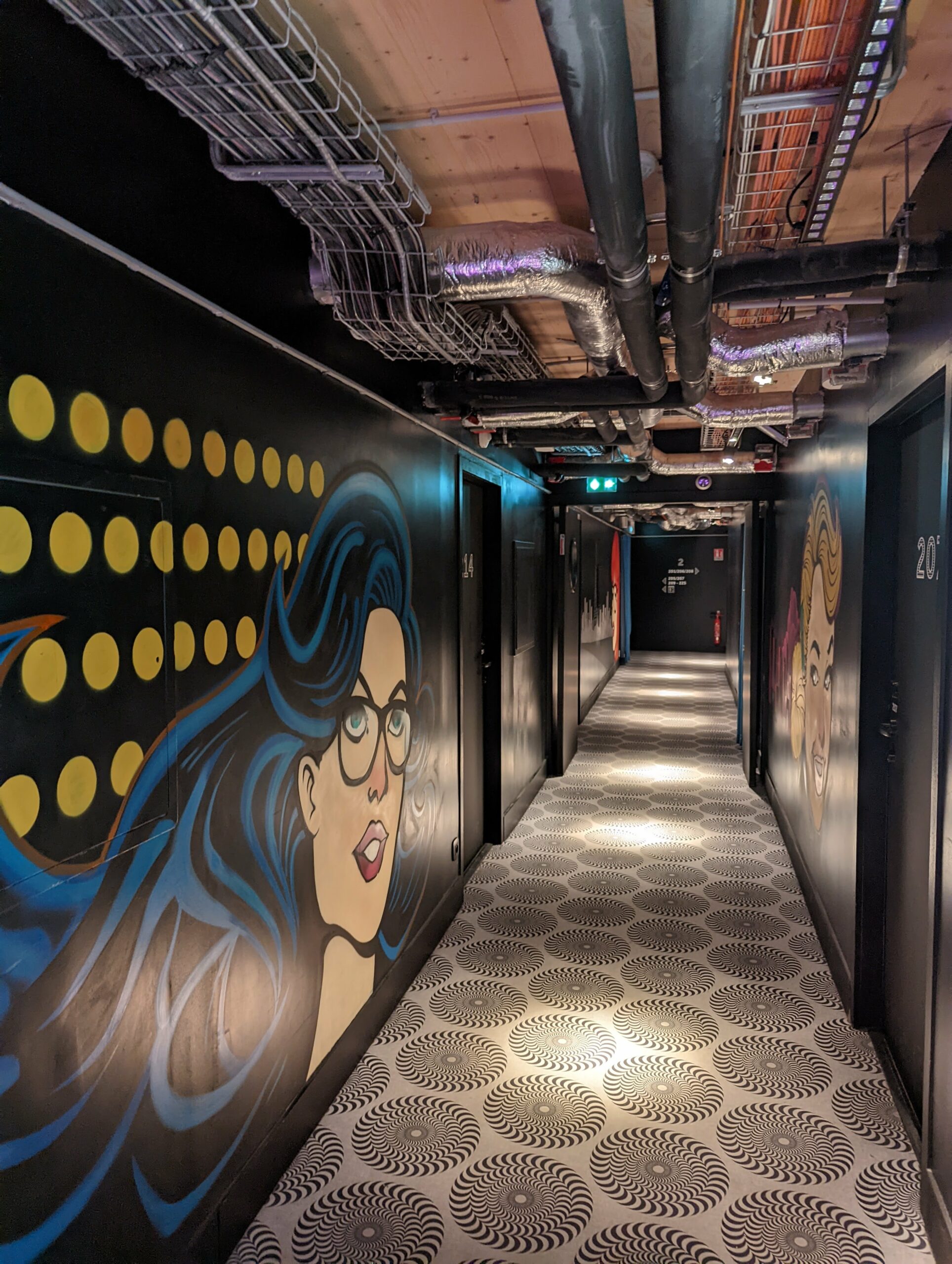 In the French Alps, the HI Chamonix Mont-Blanc Hostel was literally at the foot of Mont Blanc.
It was a hostel, but I had a private room (I was there volunteering for an entrepreneurship event so I wasn't the one paying).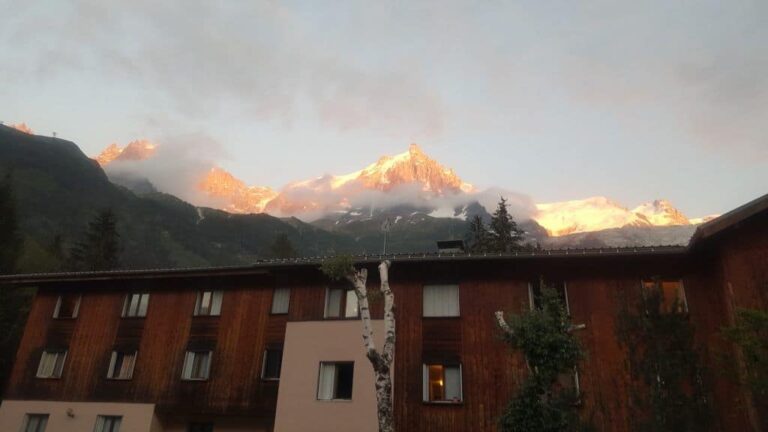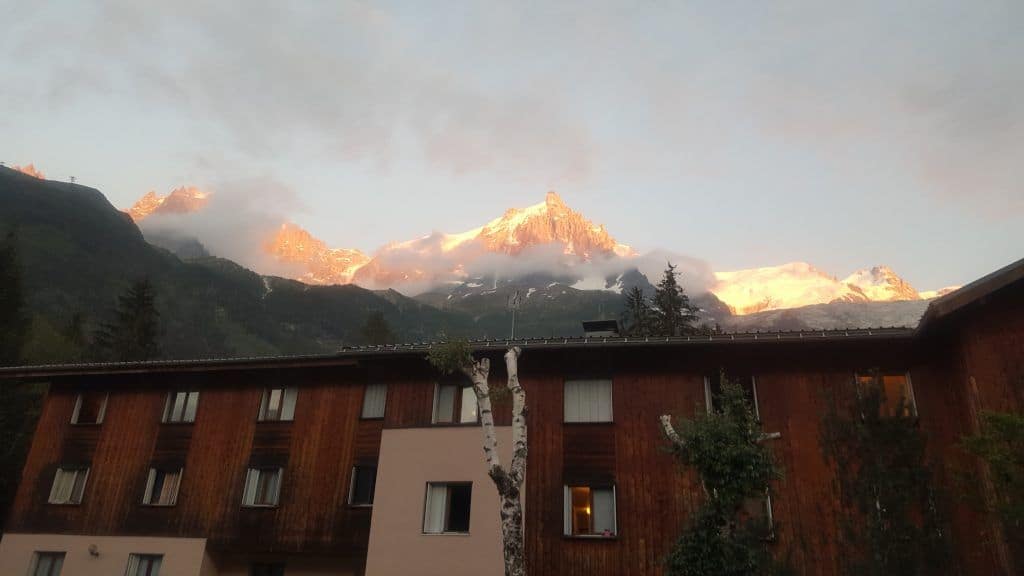 In Nantes, we stayed at the Appart'City Nantes Quai de Loire, but I didn't pay for that one either.
Finally, in Marseille, we stayed at a hotel whose name has now changed to B&B HOTEL Marseille Prado Parc des Expositions. It was $107 per night ($54 per person) and it was also very basic because we hate having to pay too much money for lodging since we're usually there to visit the destination, not to stay in the room. That's why we don't like expensive countries.
Want to receive more content to inspire your next trip?
Summary
Morocco and France are both great destinations if you want to experience a bit of everything. While France is definitely more expensive, it's easy to catch a cheap flight from Canada. Morocco, on the other hand, promises more of a culture shock and is a great destination for budget travelers.
What would you like to know about these 2 countries? Tell us in the comments below.
See the deals we spot: Cheap flights
Explore awesome destinations: Travel inspiration
Learn pro tricks: Travel tips
Discover free travel: Travel rewards
Featured image: Morocco and France (photo credit: Heidi Kaden and Anthony Tan)
Share this post to help us help more people travel more for less: