You've probably heard a lot about UNESCO World Heritage sites. All over the world, sites are designated as having "outstanding universal value" to humanity, making them excellent places to visit to discover the world's beauty. They are classified as natural sites, cultural sites, or mixed sites (both natural and cultural).
I try to visit as many UNESCO World Heritage sites as I can when I travel.
The natural World Heritage designation is reserved for sites that exhibit extraordinary natural phenomena and outstanding beauty (I'll cover Canada's 10 cultural and mixed World Heritage sites and share a visual map in a future post — sign up for our free newsletter to receive it directly).
With the vast Canadian lands having so many natural wonders, most formed over eons, it's not surprising that UNESCO has designated 10 natural sites that stand out from the rest in Canada.
Here's the list of these sites and why you need to visit them at least once in your life.
1. Canadian Rocky Mountain Parks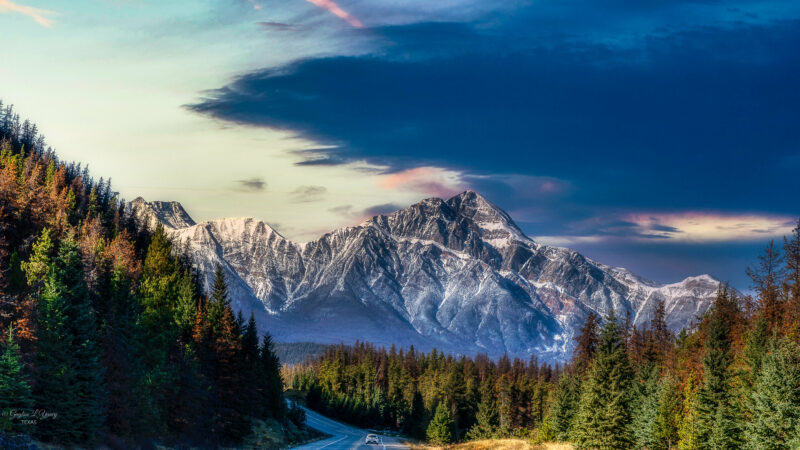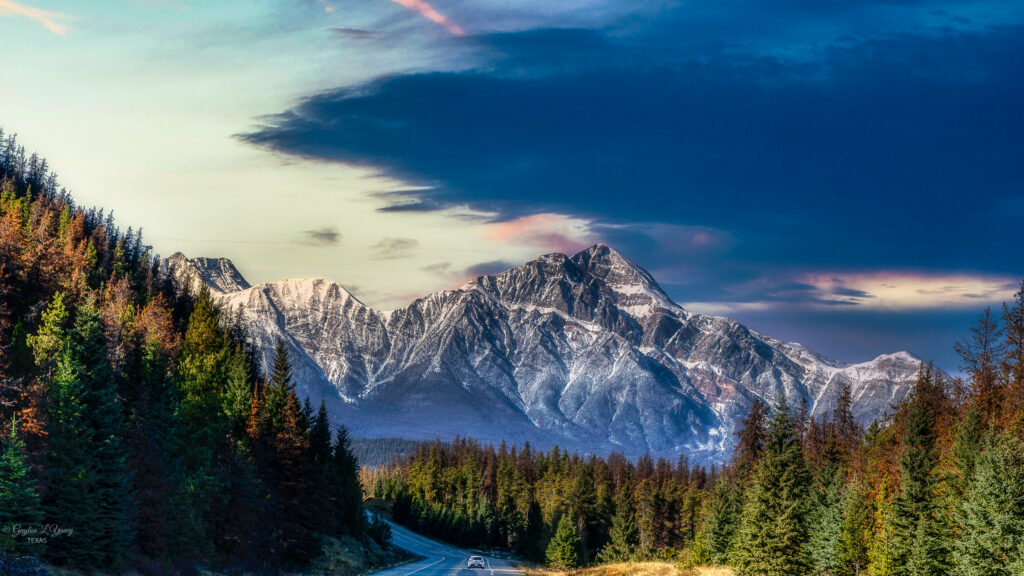 This World Heritage site includes 7 parks sprawled across the 2 provinces of British Columbia and Alberta. There are 4 national parks (Yoho, Kootenay, Jasper, and Banff) as well as 3 provincial ones (Hamber, Mount Assiniboine, and Mount Robson). The parks, located at different scenic spots on the mountain range, welcome over 9 million visitors annually.
Canada is famous across the world for its mountain scenery. In these parks, you can find remnants of valley glaciers, ice fields, canyons, and instances of deposition and erosion. The jagged peaks along with the emblematic turquoise lakes make the Canadian Rocky Mountain Parks a nature lover's paradise.
2. Dinosaur Provincial Park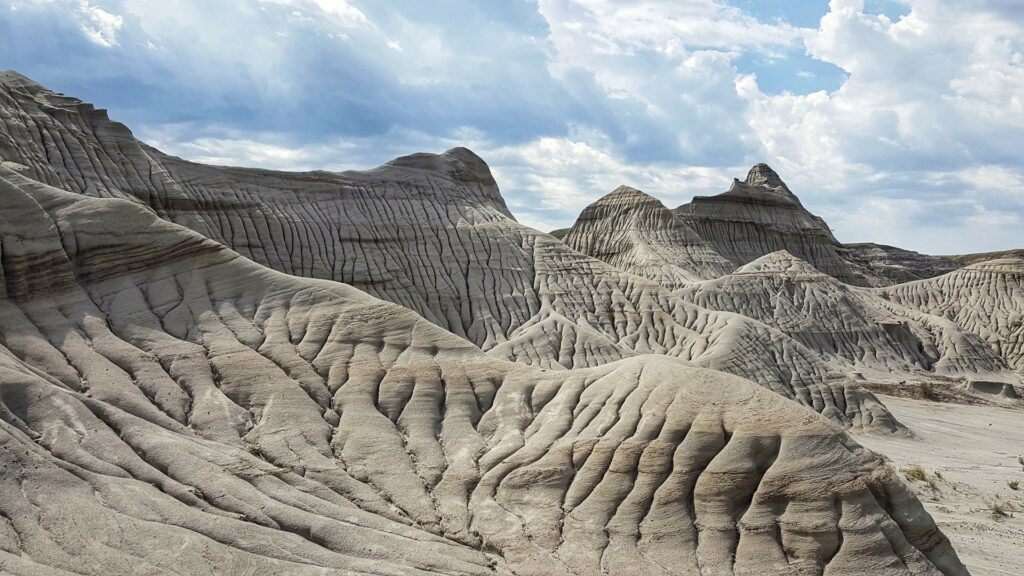 True to its name, Dinosaur Provincial Park is famous for being home to several dinosaur fossils, some 75 to 77 million years old. The fossils are from over 10 families, 44 species, and 34 genera of dinosaurs. The earliest excavation took place during the 1880s, and since then, over 300 fossils have been discovered, all in pristine condition.
The park, located in the heart of the Alberta badlands, is also an exceptional landscape to behold. If you love dinosaurs and otherworldly scenery, then this should be on your bucket list.
3. Gros Morne National Park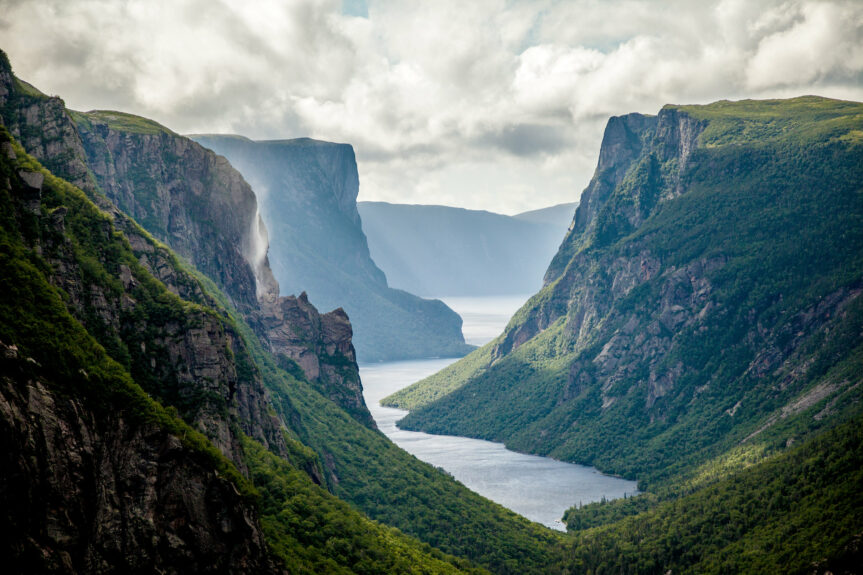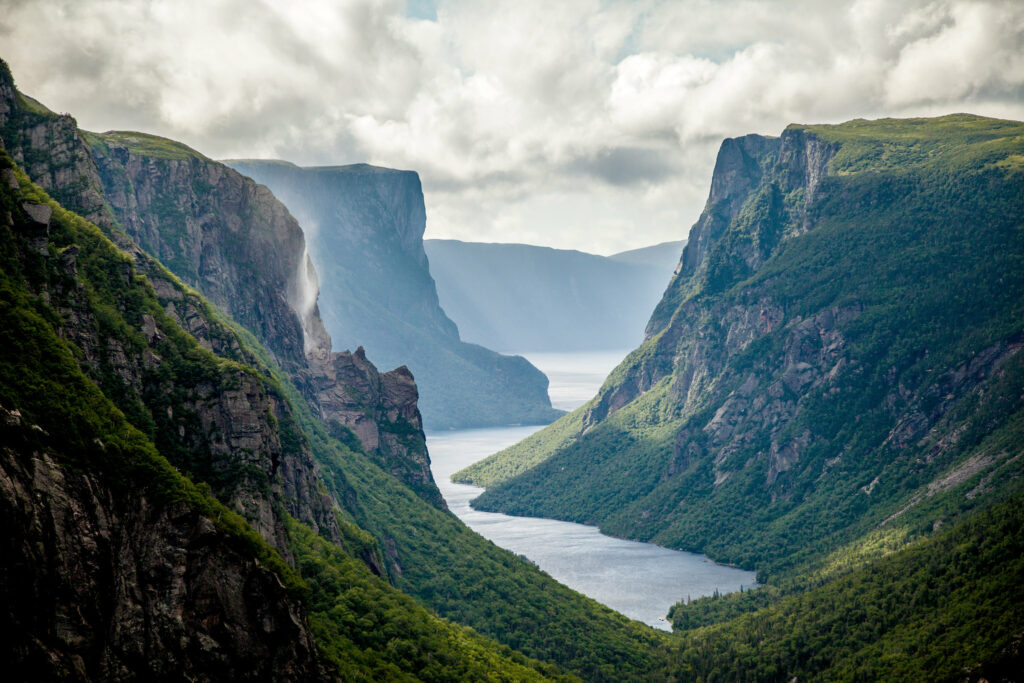 At Gros Morne National Park, on the west coast of Newfoundland, you can see the effects of continental drift in all their glory, as well as a landscape hundreds of millions of years in the making.
The multiple collisions and separations between the North American and European continents created mountain ranges which were then exposed to glacial action during the last Ice Age. A hike at this park will allow you to see another rare sight: the Earth's red mantle and the old oceanic crust exposed.
4. Waterton-Glacier International Peace Park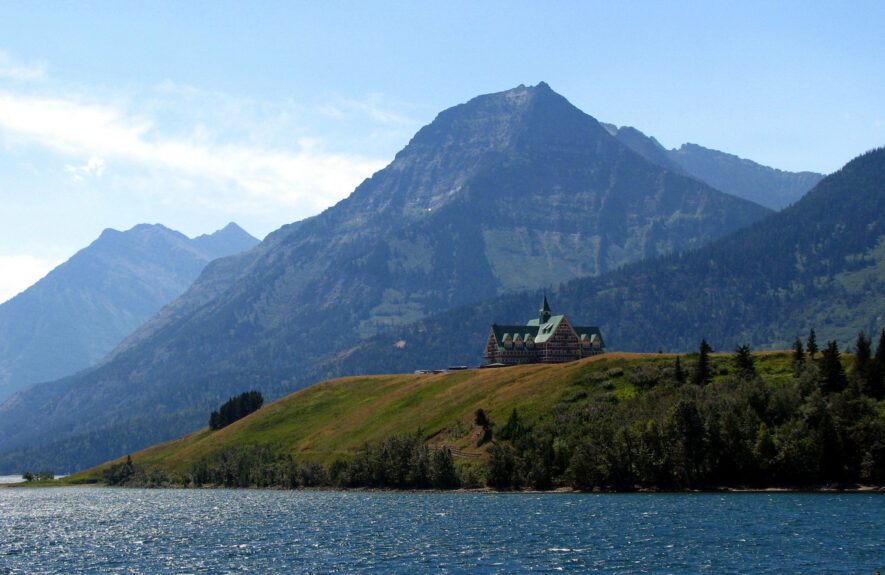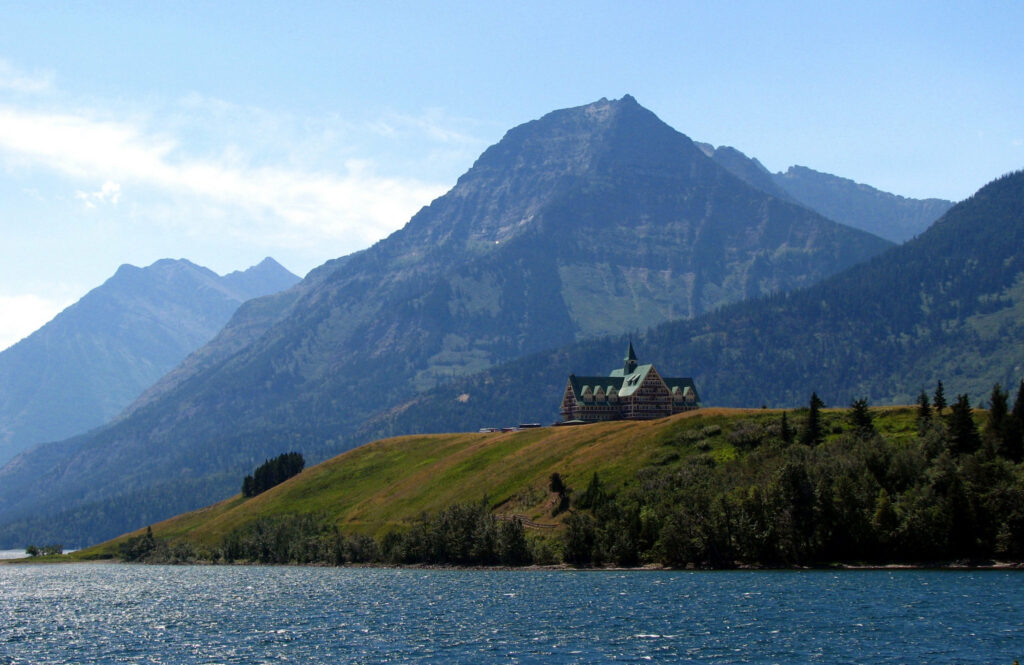 This site is one of a kind because there used to be two different national parks in the region: Waterton Lakes National Park in Alberta, and Glacier National Park in Montana. But in 1931, the two were combined to create the first-ever International Peace Park in the world.
Driving the Going-to-the-Sun Road across the park was one of my favorite roadtrips ever. The flora and fauna are exceptionally diverse in the park, and you can observe glacial, alpine, forest, and prairie ecosystems that are typical to the North American Cordillera. There are also ecological complexes and plant communities that are only found here. Finally, there's the unique tri-oceanic divide — it means the rivers in the park flow into three different oceans.
5. Miguasha National Park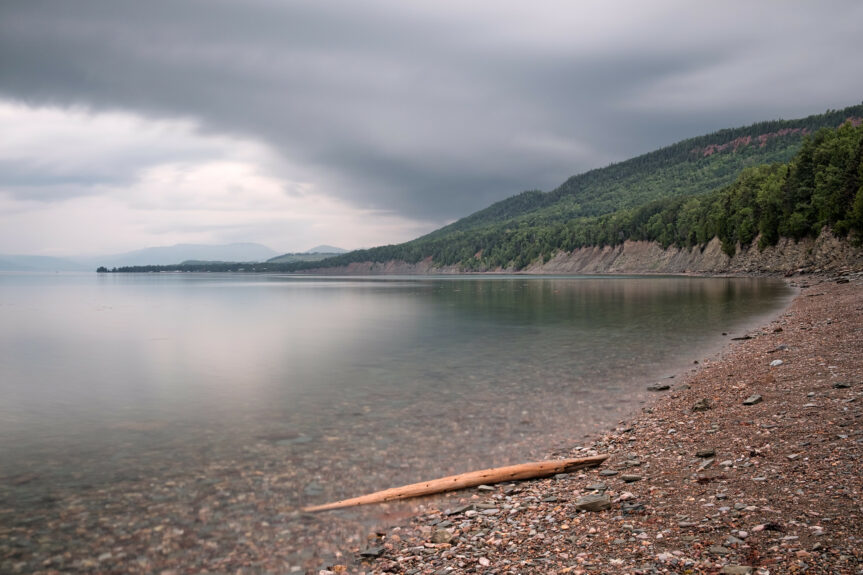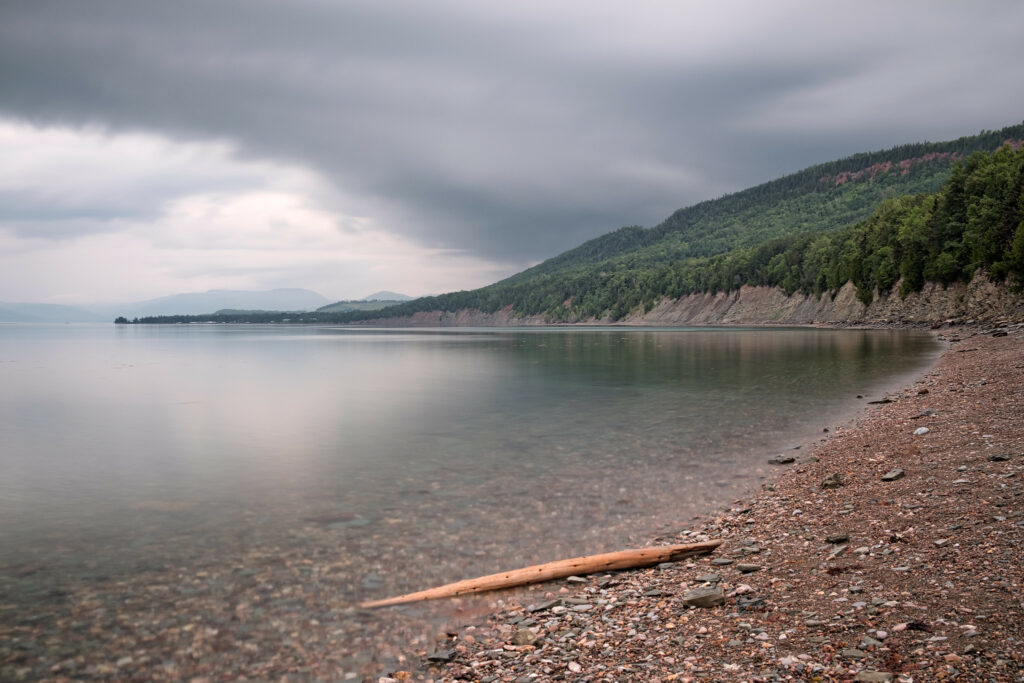 Located along the coastline of Québec's Chaleur Bay, Miguasha National Park is known for having the world's most outstanding tetrapod fossils. Tetrapods are what we call the first terrestrial evolution from fish, which transformed into lobe-finned creatures that had four legs and could breathe on land.
Excavations since the 1880s have unearthed several thousand fossils belonging to the Devonian era, which was roughly 370 million years ago. The fossils provide detailed insight into the water-to-land species evolution that took place in the region.
6. Mistaken Point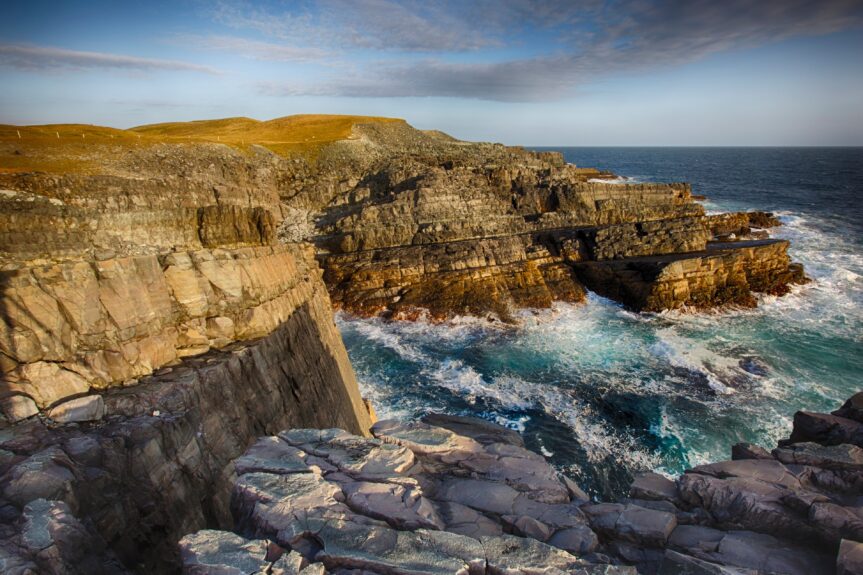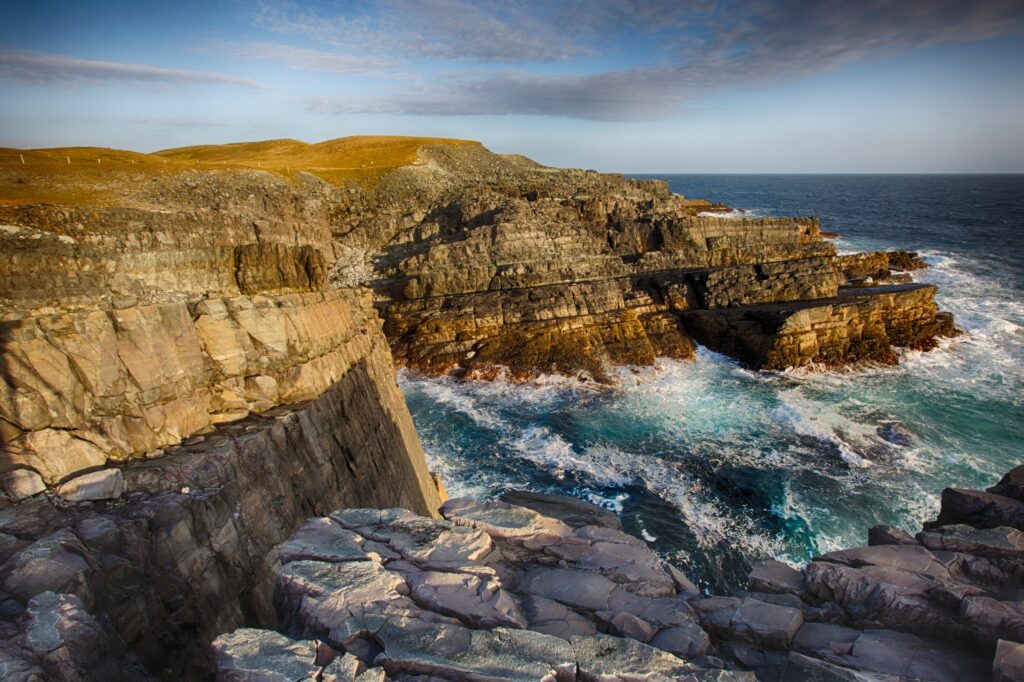 Mistaken Point is a 17-kilometer strip of jagged coastal cliffs on the southeastern tip of Newfoundland's Avalon Peninsula. This site has an immense number of fossil impressions – over 10,000 – varying in size from a couple of centimeters to almost 2 meters.
These fossils, aged between 580 and 560 million years old, are some of the most diverse and oldest examples of Ediacaran era creatures found anywhere in the world. The fossils of the earliest preserved multicellular organisms on the planet can also be found here.
7. Wood Buffalo National Park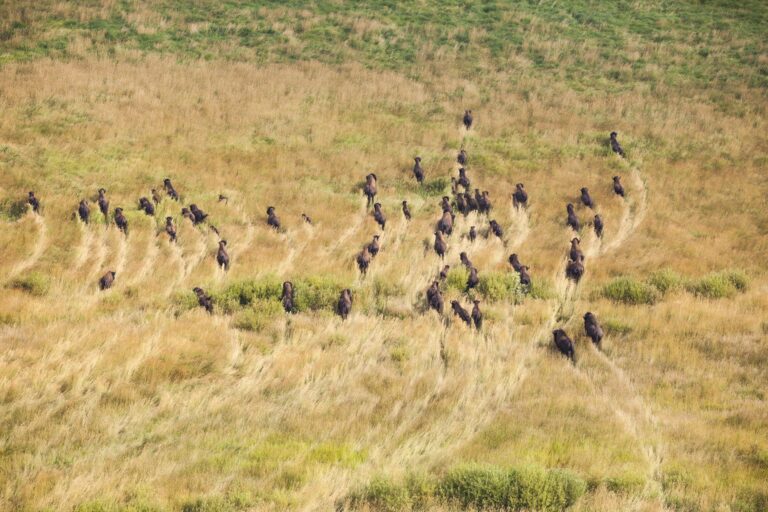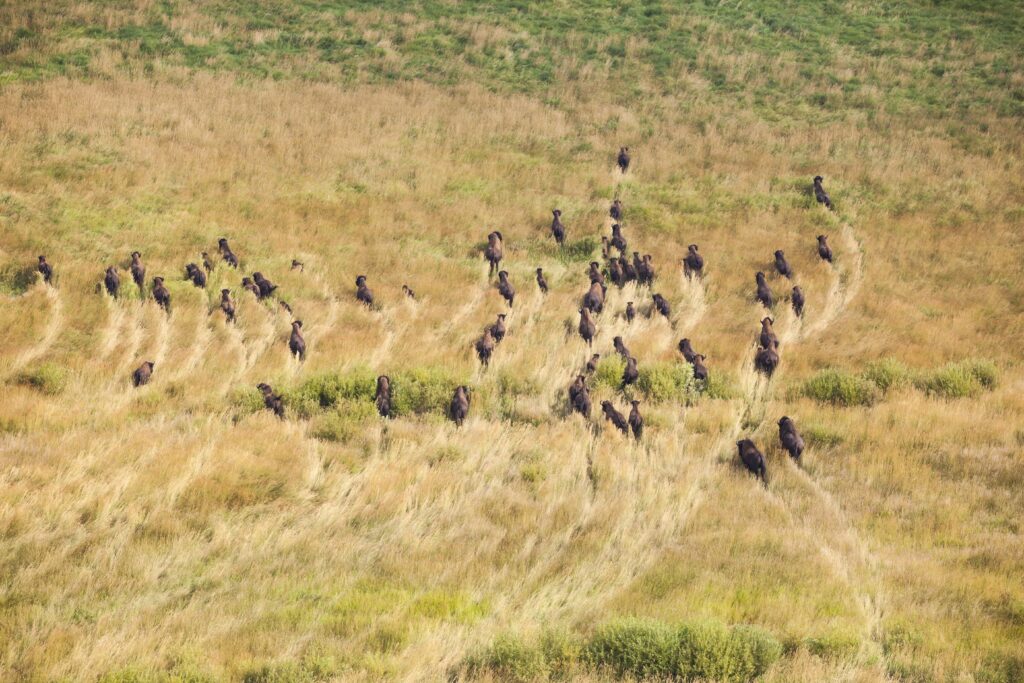 Wood Buffalo National Park, in northern Alberta, is the biggest national park in Canada (and one of the largest in the whole world, too!). Besides being known for its acres of undisturbed sedge and grass meadows — one of the biggest such sites remaining in North America — the park is also home to the largest wood bison herd in the world.
Here, visitors can see various species, some of which are considered endangered, like the whooping crane. And as for other natural features, the park hosts a huge inland delta, gypsum karst, and salt plains which are all renowned internationally.
8. Joggins Fossil Cliffs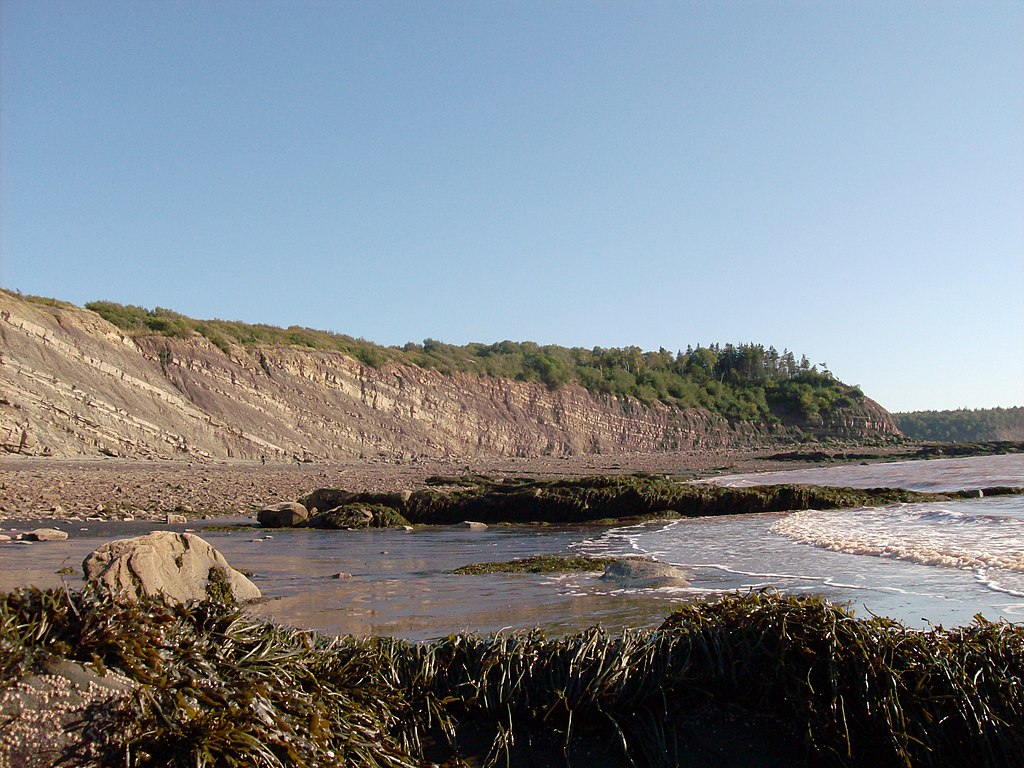 The Joggins Fossil Cliffs, on Nova Scotia's Bay of Fundy, have great significance for paleontologists, as they hide the world's most comprehensive fossil record of the "Coal Age."
The many fossils — from nearly 200 species — are between 354 and 290 million years old, placing them in the Carboniferous period. Back then, a lush rainforest covered the cliffs. Today, the daily tides continue to expose more fossils, and you can see them for yourself while walking along the 15-kilometer stretch of stratified rocks.
9. Kluane / Wrangell-St. Elias / Glacier Bay / Tatshenshini-Alsek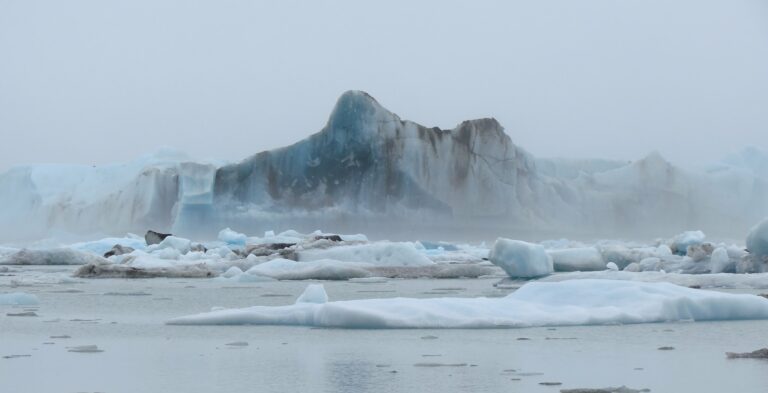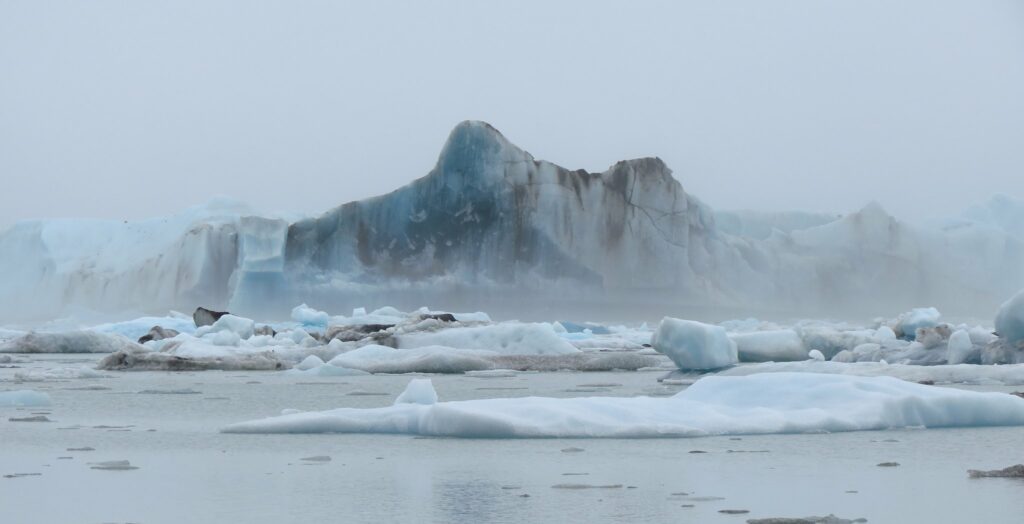 In this group of parks, you'll find the tallest peaks in North America as well as the biggest ice fields outside of the polar caps. Here, ice and mountains combine to form the world's most stunning glaciers.
The parks display a variety of flora and fauna, including caribou, grizzly bears, and more. As a result, the area is considered one of the most biodiverse in the world. The region also continues to be tectonically active, and it's a perfect example of how landscapes can be shaped by glacier movements and glaciation.
10. Nahanni National Park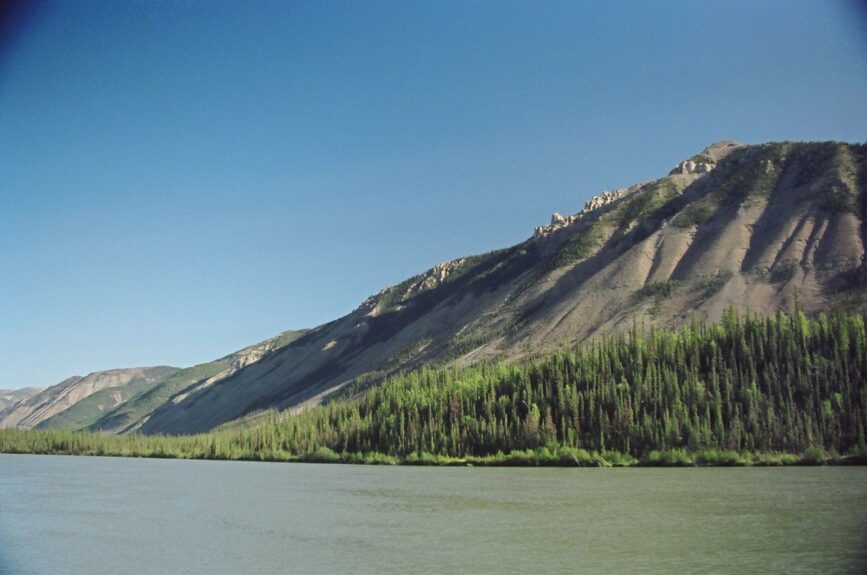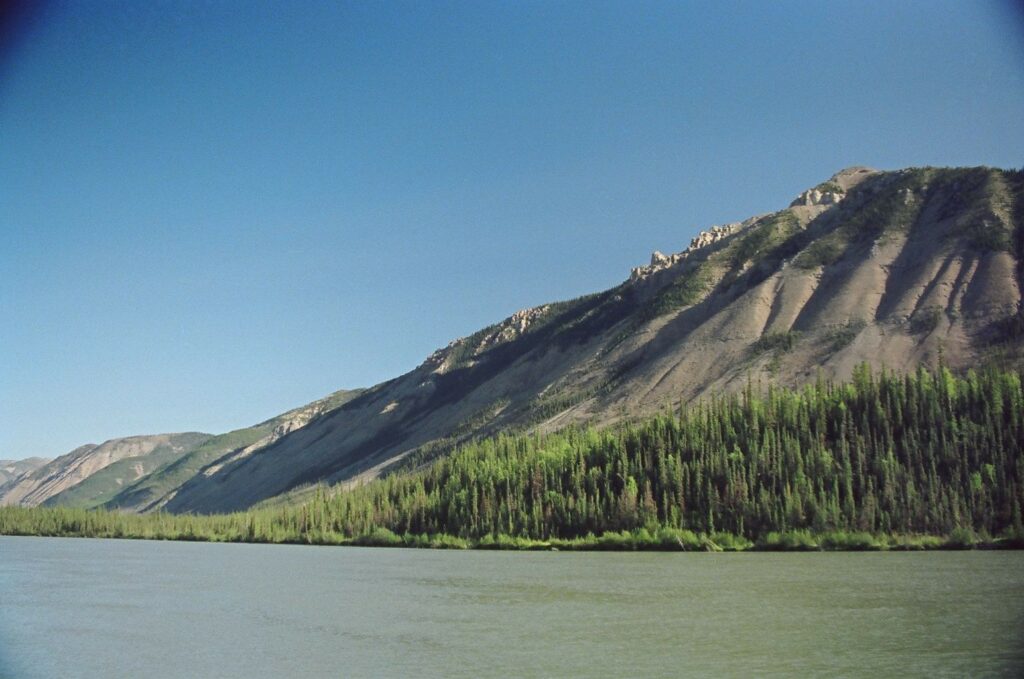 Located along one of North America's most impressive wild rivers, Nahanni National Park has 30,000 square kilometers of natural beauty that's been developing for several million years. It has forests, hot springs, caves, huge waterfalls, deep canyons, and wild rivers. There are also various animal species living in these boreal forests, including mountain goats, Dall's sheep, caribou, grizzly bears, and wolves.
The park's natural diversity is unlike any other in Canada. It offers a pristine alpine experience for mountaineers as well as challenging white-water expeditions for thrill-seekers. And for geology lovers, the site is also a great example of geological processes that are still taking place today.
Want to get all our content about travel destinations?
Summary
These sites carry the traces of creatures and landscapes that existed long before the first humans came to be. The planet is vast and older than one can imagine, and Canada's 10 natural UNESCO World Heritage sites are some of the best and most beautiful reminders of that.
What would you like to know about UNESCO World Heritage sites? Tell us in the comments below.
See the deals we spot: Cheap flights
Explore awesome destinations: Travel inspiration
Learn pro tricks: Travel tips
Discover free travel: Travel rewards
Featured image: Dinosaur Provincial Park, Alberta (photo credit: Travel Alberta/Sean Thonson)
Advertiser Disclosure: In the interest of transparency, Flytrippers may receive a commission on links featured in this post, at no cost to you. Thank you for using our links to support us for free, we appreciate it! You allow us to keep finding the best travel deals for free and to keep offering interesting content for free. Since we care deeply about our mission to help travelers and our reputation and credibility prevail over everything, we will NEVER recommend a product or service that we do not believe in or that we do not use ourselves, and we will never give any third-party any control whatsoever on our content. For more information on our advertiser disclosure, click here.
Share this post to help us help more people travel more for less: