Wow, great deal. So good I even took advantage of it myself. The electronic version of the very well-reviewed "Best in Travel" ebook by Lonely Planet is only US$1 today. Yes, $1 (this is not an April Fools' prank).
As you know, Flytrippers' specialty is spotting great flight deals. But when there are deals on anything else that's travel-related, like books (or even credit cards that give you free travel), we will always be here to let you know about it. So follow your city's page on Facebook or subscribe to our free newsletter.
So, if you don't know which destination to choose from our flight deals page, take advantage of this great sale for only US$1 from Lonely Planet to buy their most iconic publication, the 2018 edition of their Best in Travel ebook. Or you can buy any other book, in any format, with a 3 for 2 sale.
I personally am not big on travel books, but we share these sales with you since we know many of you are. I prefer to get all that information for free on Google and also I try to be as paperless as possible and not get cluttered with books like it's 1999?.
But even I can't say no to a $1 e-book. That's almost free… and there's not many good reasons not to take advantage of this deal. I just bought it myself because that's just such a ridiculous price… and the content of the book must be worth at least $1.
At the current exchange rate, US$1 is about C$1.29 (and even counting the 2.5% Foreign Transaction Fee that all Canadian credit cards charge, it's still only $1.33). It's really cheap, you get the point. By the way, there's a new option in the credit card world to avoid those charges, we'll tell you more about it very soon in our updated monthly article about the best credit cards in Canada for Travel Hacking, April edition.
Here is the link to go to the sale, you can even check out the step-by-step process below, you'll get instant access to your e-book… for just $1.
And if you want to buy something else, the entire assortment is included in the 3 for 2 sale and shipping to Canada is free if you order over US$50.
How to buy
Here is a guide for those who need step-by-step instructions.
1. Go to the website
Click on this link to access the website and you'll see this full-page ad, click on the blue button: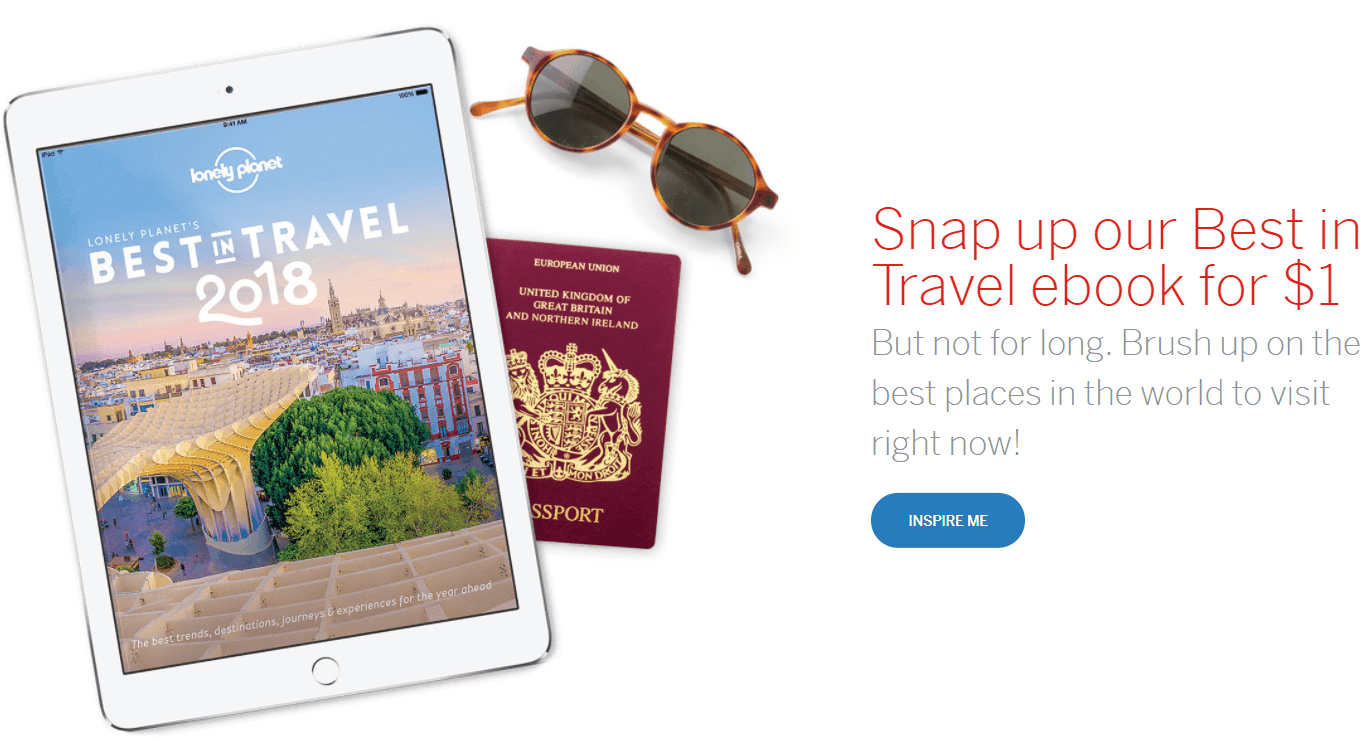 2. Select the $1 e-book
There are absolutely no other costs.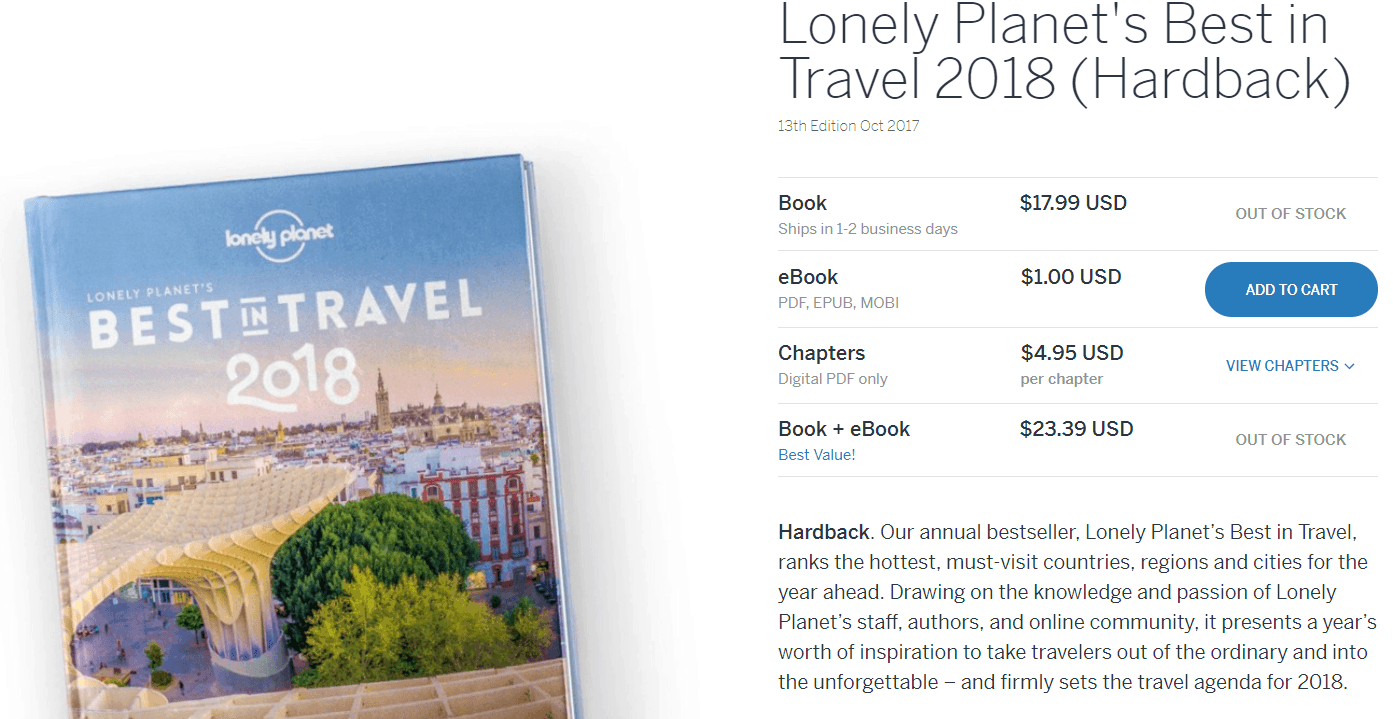 3. Complete payment online
You'll receive confirmation of your payment on the next screen, and you'll be able to download your e-book right then and there by clicking on the blue button.

4. Choose the desired format
The most common and versatile is of course the pdf version.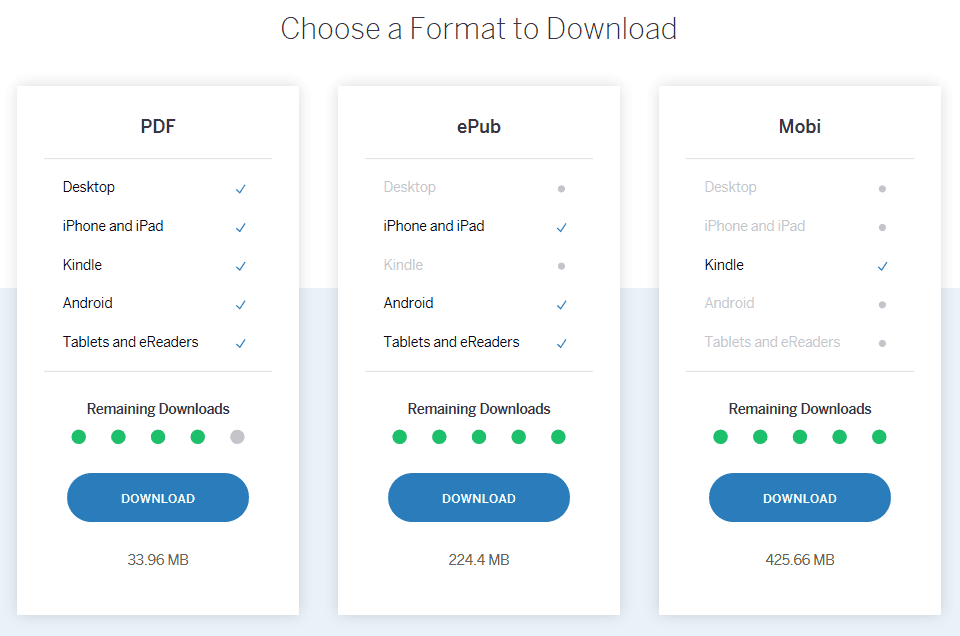 5. If you need to get back to the download link
If you forget to download the Best in Travel ebook, your confirmation email contains a link to your order summary.

6. Download from the order summary
Click on the blue hyperlink marked "Download".

Bottom Line
This is a great way to spend a dollar.
Have you ever bought the Best In Travel books?
Help us spread the word about our flight deals and travel tips by sharing this article and most importantly bookmark Flytrippers so we can help you navigate the world of low-cost travel!
Advertiser Disclosure: Flytrippers receives a commission on links featured in this blog post. We appreciate if you use them, especially given it never costs you anything more to do so, and we thank you for supporting the site and making it possible for us to keep finding the best travel deals and content for you. In the interest of transparency, know that we will NEVER recommend a product or service we do not believe in or that we do not use ourselves, as our reputation and credibility is worth far more than any commission. This principle is an essential and non-negotiable part of all our partnerships: we will never give any third-party any control whatsoever on our content. For more information on our advertiser disclosure, click here.
Share this post to help us help more people travel more for less: