A rather unusual story happened on Tuesday, which might scare those who are already (irrationally) fearful of commercial aviation, which is by the way the safest mode of transportation on the planet, by far.
On Tuesday, a woman was sucked out of a broken window mid-flight, but luckily she was grabbed by other passengers and didn't fall out of the aircraft. Unfortunately, she later succumbed to the injuries she sustained.
It's not an April Fool's joke, it's really an incredibly horrible story…
In addition to curating the best flight deals on our cheap flight deals page, I follow all the travel-related news to be well-informed, and let me tell you that this type of incident really does not happen often!
What Happened
A Southwest Airlines flight experienced mechanical trouble and an engine exploded in flight at 32,500 feet of altitude en route from New York-LaGuardia to Dallas. It's actually a problem that is rarely fatal, planes are usually able to make emergency landings in these situations.
Except that this time, what is unusual is that shrapnel from the engine explosion smashed at least one window, causing the cabin to depressurize. This is what is known as an "uncontained engine failure", meaning that the engine pieces did not remain inside the engine cowling, as is more often the case.
This resulted in a passenger being partially sucked out of the window, according to authorities and other passengers onboard. The aircraft made a trouble-free emergency landing in Philadelphia, but the images show significant damage to the Boeing 737's left engine.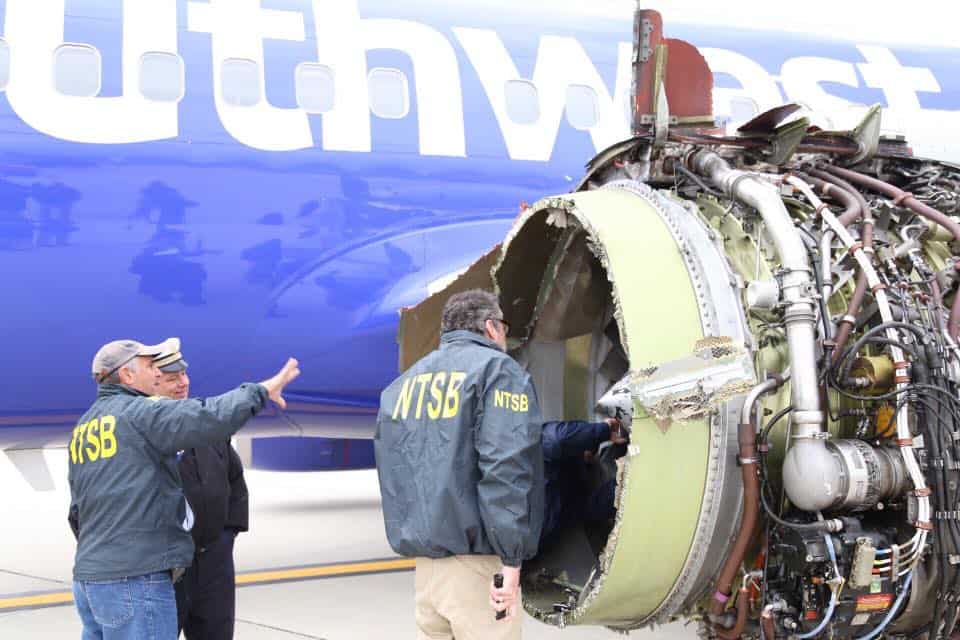 Before sharing a news report of this event, I want to remind you that 4 billion passengers flew in 2017, with a grand total of 0 fatalities. The safest year ever. So this is a friendly reminder that you are still 3 times more likely to die by suffocating on food than in a plane crash, we don't want you to stop traveling or to stop exploring the world because we shared this news with you!
It has never been safer to fly, especially in the United States, the largest air market in the world, where a completely unprecedented streak was underway: it had been nine years since a US airline was involved in a fatal accident. By far the longest streak of its kind in the entire history of commercial aviation (for Canadian airlines, I believe it dates back to 1983).
With 87,000 flights per day, not a single death in 9 years, over 3000 days straight: that's simply incredible. Especially considering over the same time frame 300,000 have died in car accidents in the US (100 per day).
Here's NBC's story about the incident, including an excerpt from a Facebook Live video shot by one of the passengers on board as he tried to put on his oxygen mask.
There was another similar incident in 2016 with Southwest, with an engine suffering what appears to be a similar failure. It's still way too early to establish any link for sure, but the plane in question had landed safely with no injuries. You can see the comparison below.
On the left is #wn1380 that landed safely Tuesday in Philadelphia. On the right is #wn3472 (also landed safely) from August 2016. Photo L via @joeasaprap. pic.twitter.com/tYngnBrQqa

— Jon Ostrower (@jonostrower) April 17, 2018
That being said, Southwest is by no means known for being unsafe, quite the contrary. In their 50-year history, this was in fact the first passenger death for them. That's despite having flown 150,000,000 passengers last year alone, this is a huge airline. You might not know Southwest since they don't fly to Canada yet, but they are the world's 3rd largest airline by total passenger count. In fact, domestically (as in, excluding international flights), they carry more passengers than any other US airline.
The hero
The pilot managed to land the plane without any other serious injuries. Captain Tammie Jo Shults, was one of the first women to fly F/A 18s for the US Navy before becoming a commercial pilot.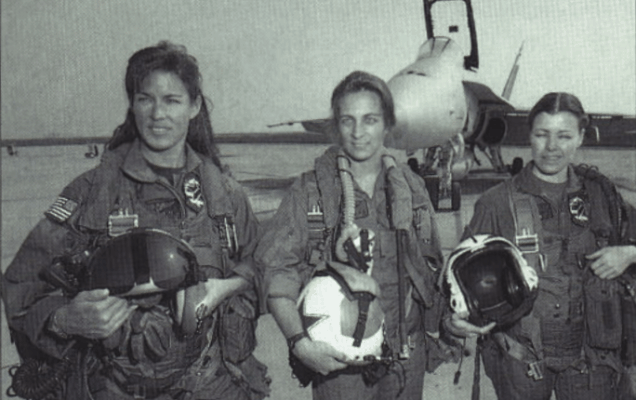 You can hear how calm she was in this audio of her conversation telling Air Traffic Control about the incident, especially near the end of the recording (3:25), when she explains that her plane is "missing parts" and how "someone "went out".
A lot of passengers have posted videos of the brutal descent for the emergency landing, which by the way is the standard operating procedure when the cabin is depressurized.
Look at the altitude drop of Southwest 1380 in just minutes. pic.twitter.com/7fjK6Q97SZ

— Todd Schnitt (@toddschnitt) April 17, 2018
The other thing that should be mentioned is that oxygen masks go over your mouth AND nose, unlike what just about everyone in this video is doing. This is why they do safety briefings before each flight, folks.
Eyewitness video shows the Southwest Flight 1380 emergency landing from a passenger perspective. At least one person was rushed to the hospital with unknown injuries https://t.co/FdMymlzMMg pic.twitter.com/ecUMzEEl7f

— Eyewitness News (@ABC7NY) April 17, 2018
Our condoleances go out to the family of the victim, Jennifer Riordan, a mother of two from Albuquerque, New Mexico. She was on her way back from a business trip in NYC.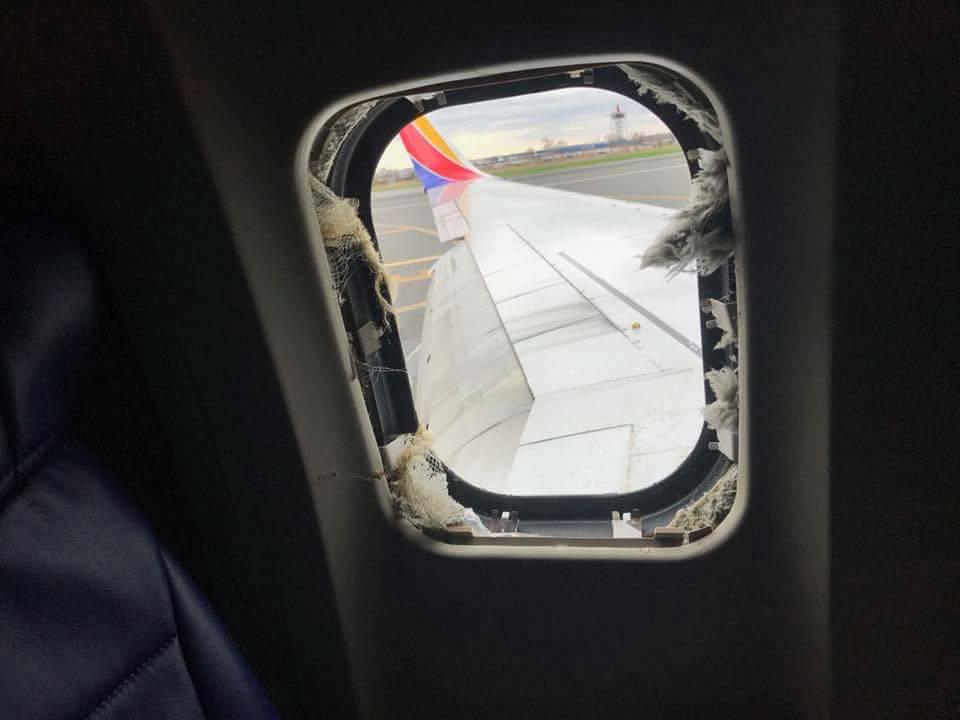 Bottom Line
Being sucked out of a plane during a flight is not something that happens too frequently thankfully.
What do you think of this incident? Tell us in the comments below!
Don't want to miss another great tip or flight deal? Join the other 26,000 Canadians who've already subscribed to our newsletter!
Want to see our current discounted plane tickets?
Help us spread the word about our flight deals and travel tips by sharing this article and most importantly bookmark Flytrippers so we can help you navigate the world of low-cost travel!
Advertiser Disclosure: Flytrippers receives a commission on links featured in this blog post. We appreciate if you use them, especially given it never costs you anything more to do so, and we thank you for supporting the site and making it possible for us to keep finding the best travel deals and content for you. In the interest of transparency, know that we will NEVER recommend a product or service we do not believe in or that we do not use ourselves, as our reputation and credibility is worth far more than any commission. This principle is an essential and non-negotiable part of all our partnerships: we will never give any third-party any control whatsoever on our content. For more information on our advertiser disclosure, click here.
Share this post to help us help more people travel more for less: