I tried to stay in a variety of different types of accommodations during my trip to Peru to give you an idea of as many places as possible. For those who prefer apartment-style lodging instead of traditional hotels, here is a review of the Casa Fanning.
If you've been following us for a while, you know that we don't only offer great flight deals, but also a hotel booking tool, since accommodations are a huge part of travel planning. To become your favorite destination for all things travel, we now feature a Hotel Reviews section to share our experiences in the various hotels we try ourselves.
For my first trip to South America, I visited Peru last year thanks to a great deal found on our cheap flight deals page. Usually, my trips combine both working on the website and exploring new places, but this trip was my annual summer vacation with my girlfriend, so we had a busy itinerary in many beautiful regions of Peru, including many days in the capital city of Lima, mostly in the vibrant district of Miraflores and the surrounding areas.
I visited many different hotels since I like variety and I also like to experience different neighborhoods: you can see all the hotel reviews in my Peru trip report.
So here's what it's like to stay at the Casa Fanning Apart Hotel.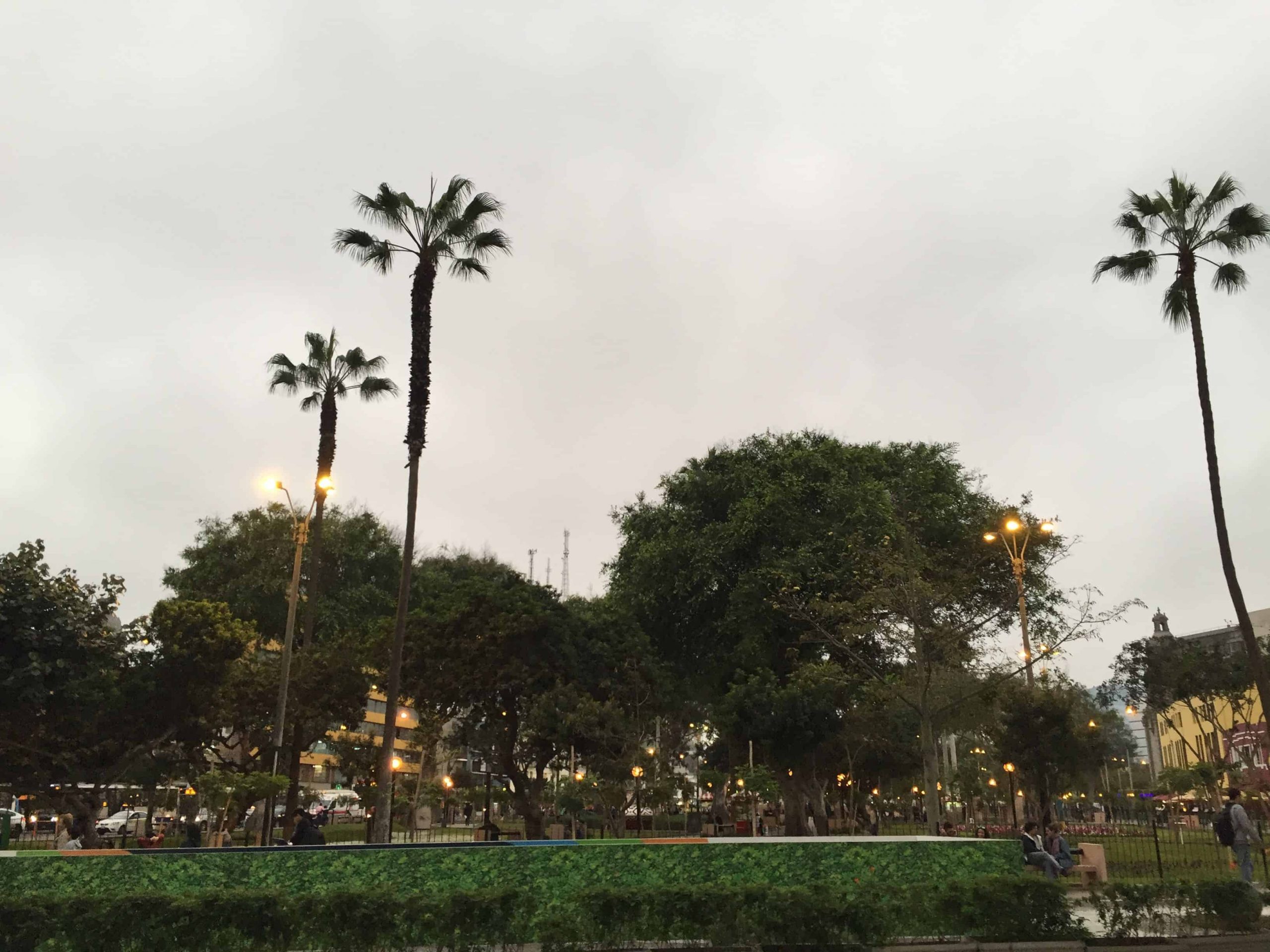 The Hotel
The Casa Fanning Apart Hotel is a hotel that offers apartment-style rooms so you can either stay longer in the same place or be able to save some money by making your own meals. It's a great option to live more like a local than a tourist, if you wish to do so.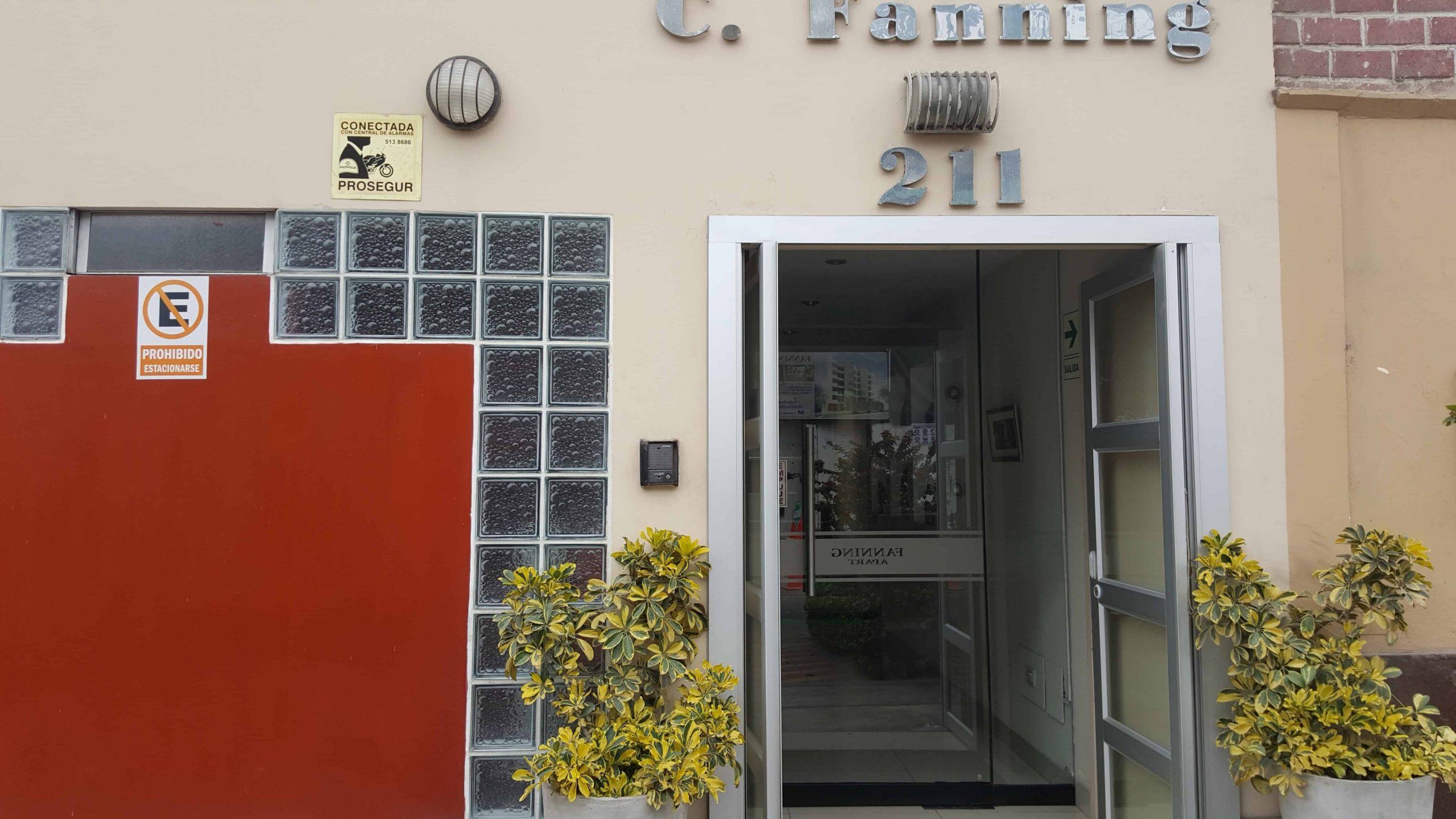 Location
The Casa Fanning Apart Hotel is located just on the edge of the Miraflores district, in the city of Lima. Staying in this hotel near the city's most sought-after neighborhood offered us the chance to visit many historic sites, beautiful parks, shopping malls and many other attractions, all accessible on foot.
The ocean is pretty close too, so there is no need to take any other means of transportation, but you could also take the bus if you like (and Ubers are inexpensive in Lima).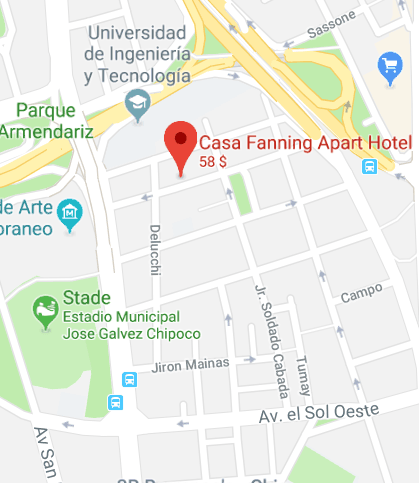 Arrival And Check-in
The hotel wasn't difficult to find and was very close to Miraflores. Inside the lobby, we were welcomed by a nice gentleman. The decor was pretty but not stunning or extraordinary.
What we really found pretty was the wall of plants inside the common area. It was a nice touch and made us feel at a home.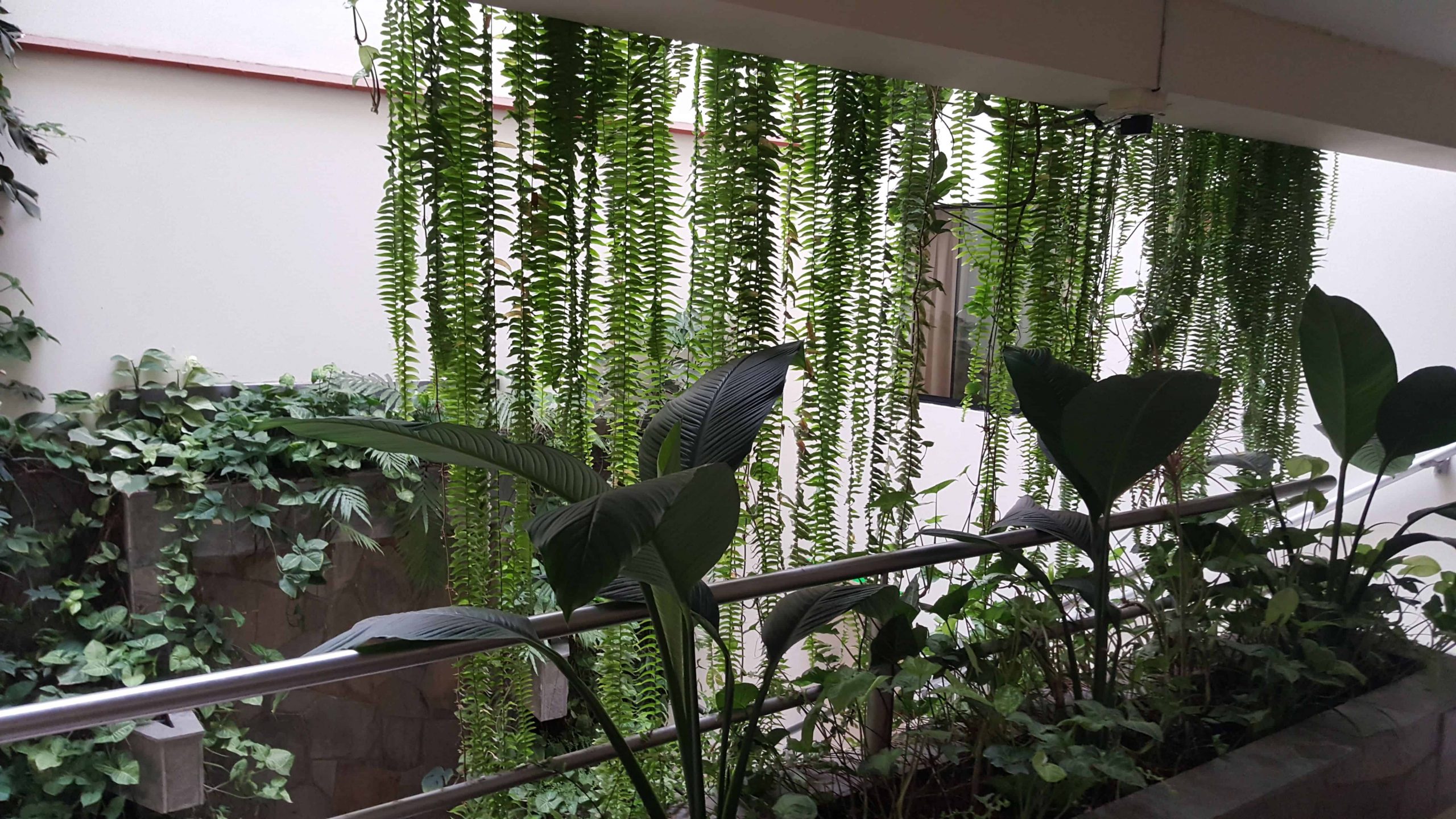 Lobby & Common Area
The hotel had a simple lobby. The wow effect was really in the common area, where there was a beautiful spot to sit and enjoy the lush garden vibe.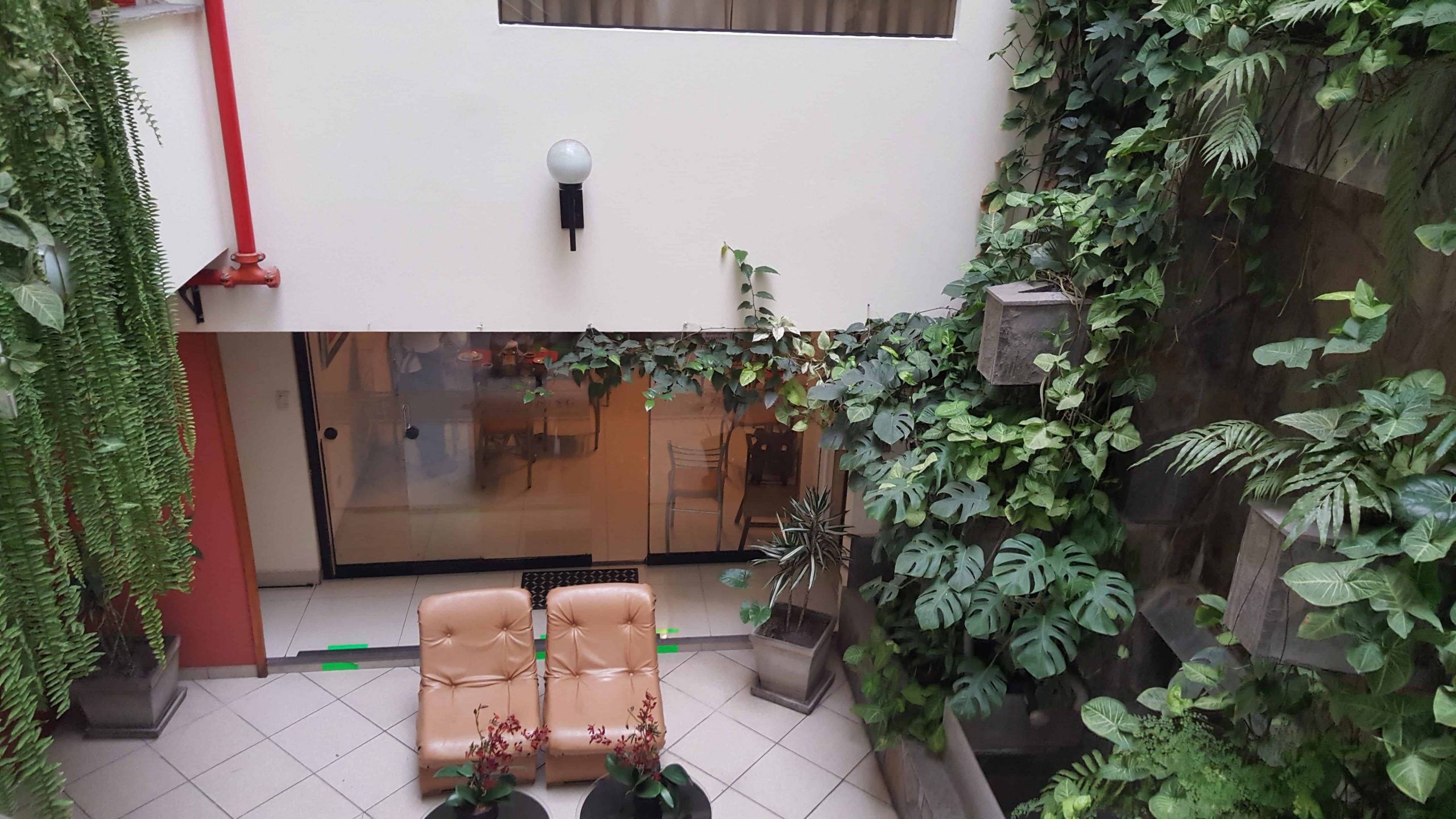 Room
The room was really spacious, but with a simple decor. We enjoyed the sitting space, but were surprised that there was no television in the living room space.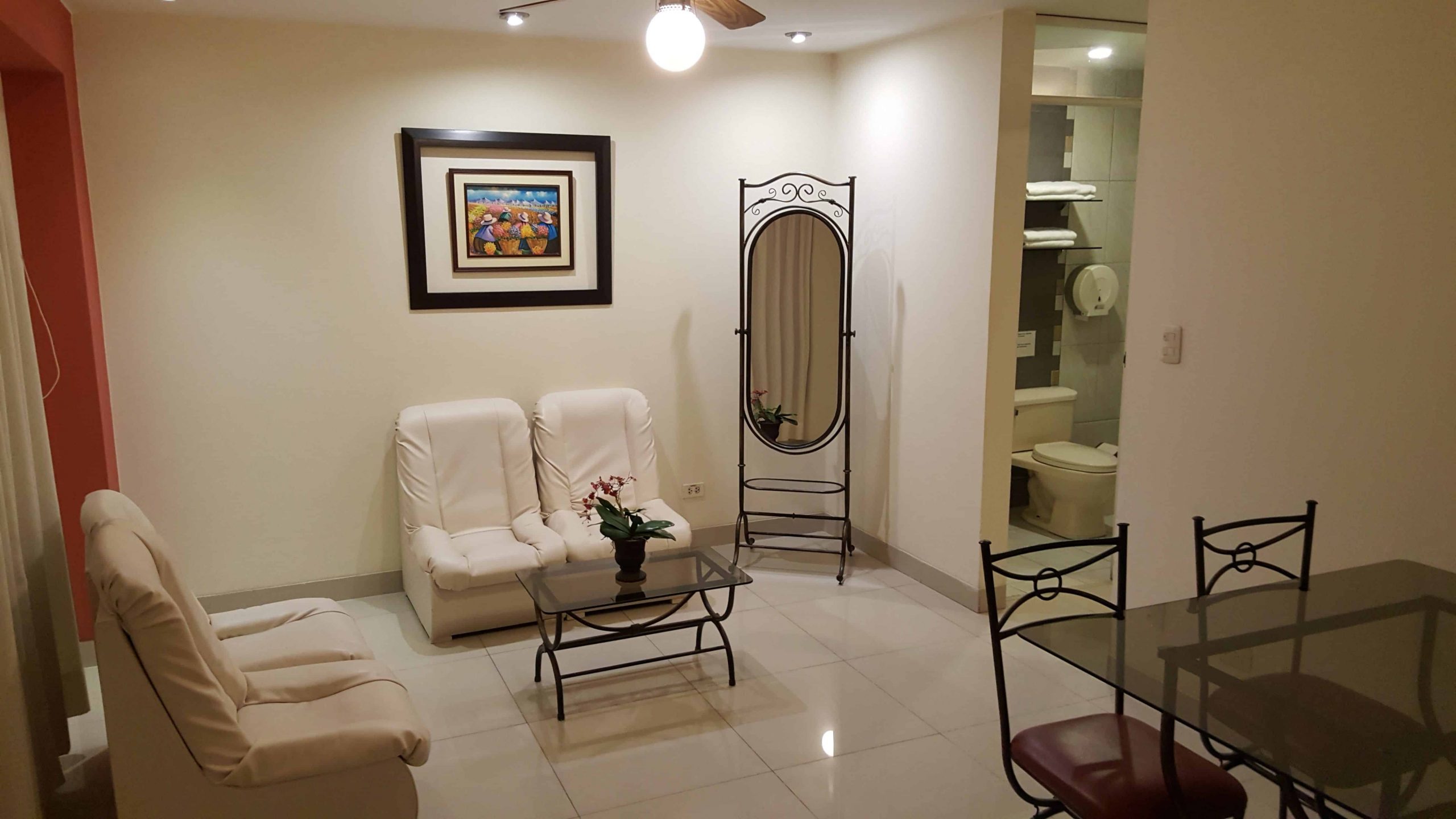 The kitchen had a sink, a little refrigerator, a microwave, a kettle and 2 burners, so you can cook your own food in the room.
You can also find a few pots and pans and plates and utensils. The kitchen table was big enough so that 4 persons can sit, even if the room was only meant for 2.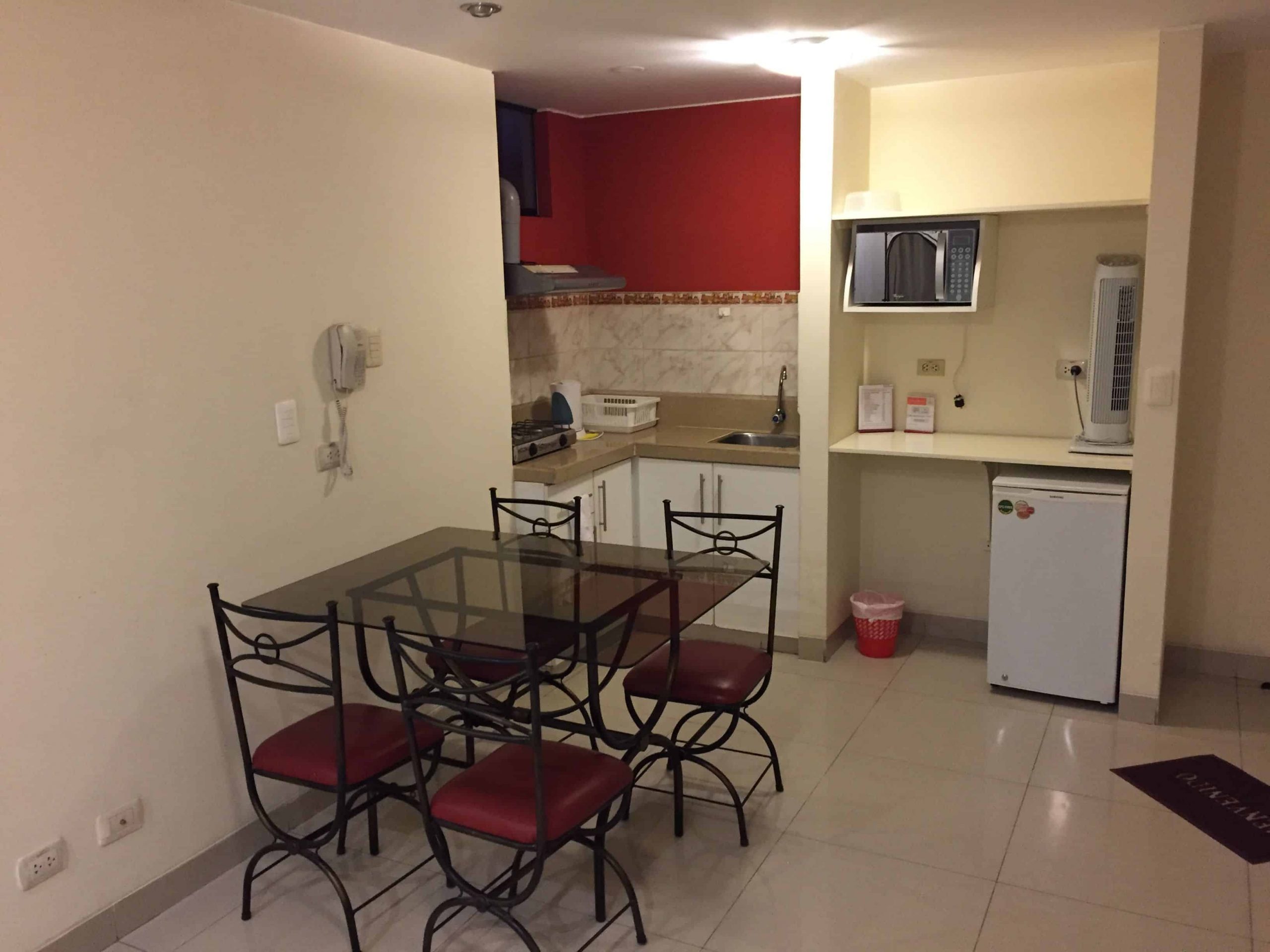 The bed was in a separate room with a door, which makes it feel more like a home than a hotel room. The bed was clean and comfortable.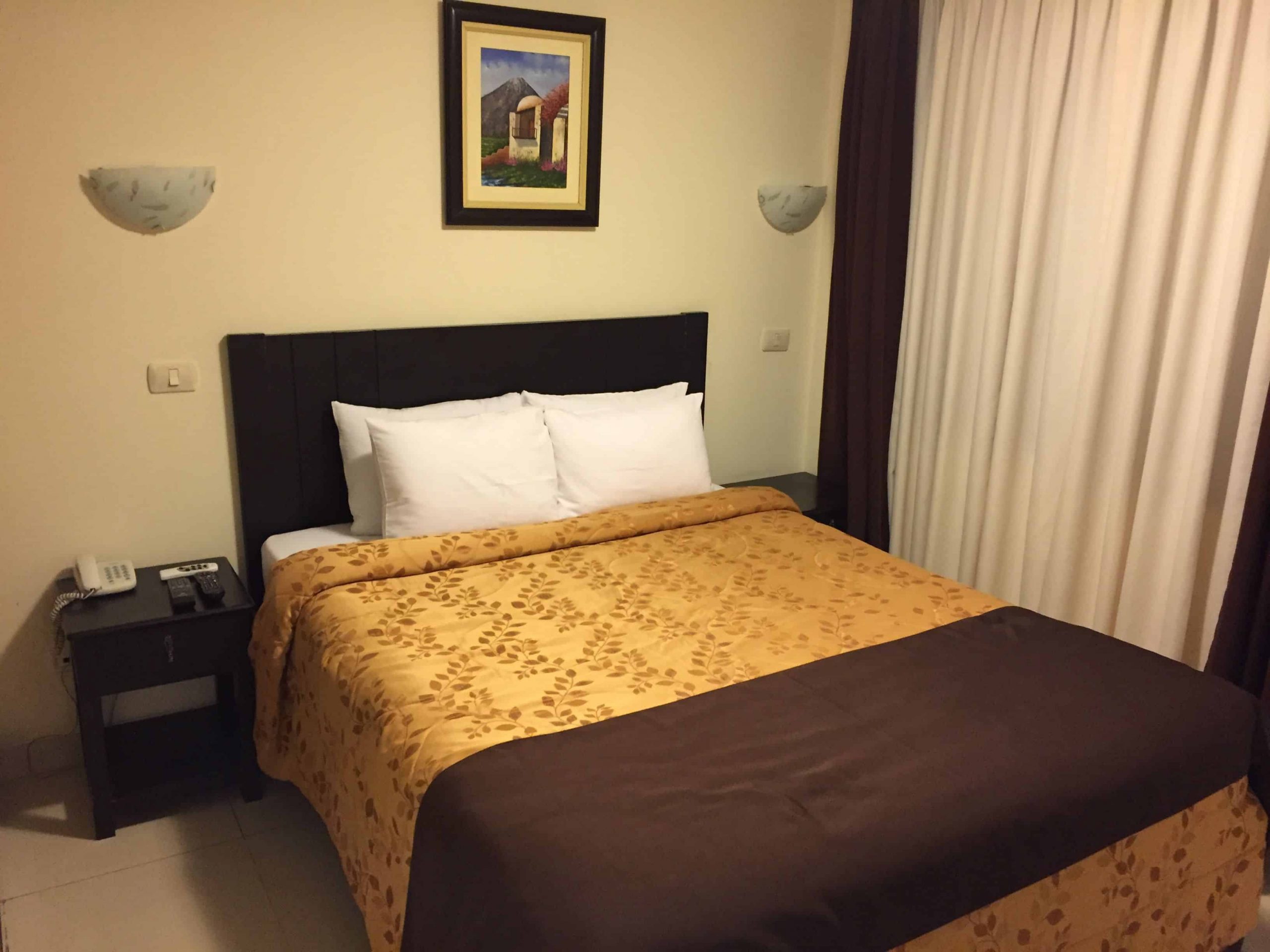 The bathroom was a little bit on the small side. For someone like me who is tall, the shower felt a little bit cramped, although it wasn't the end of the world either… and everything was very clean.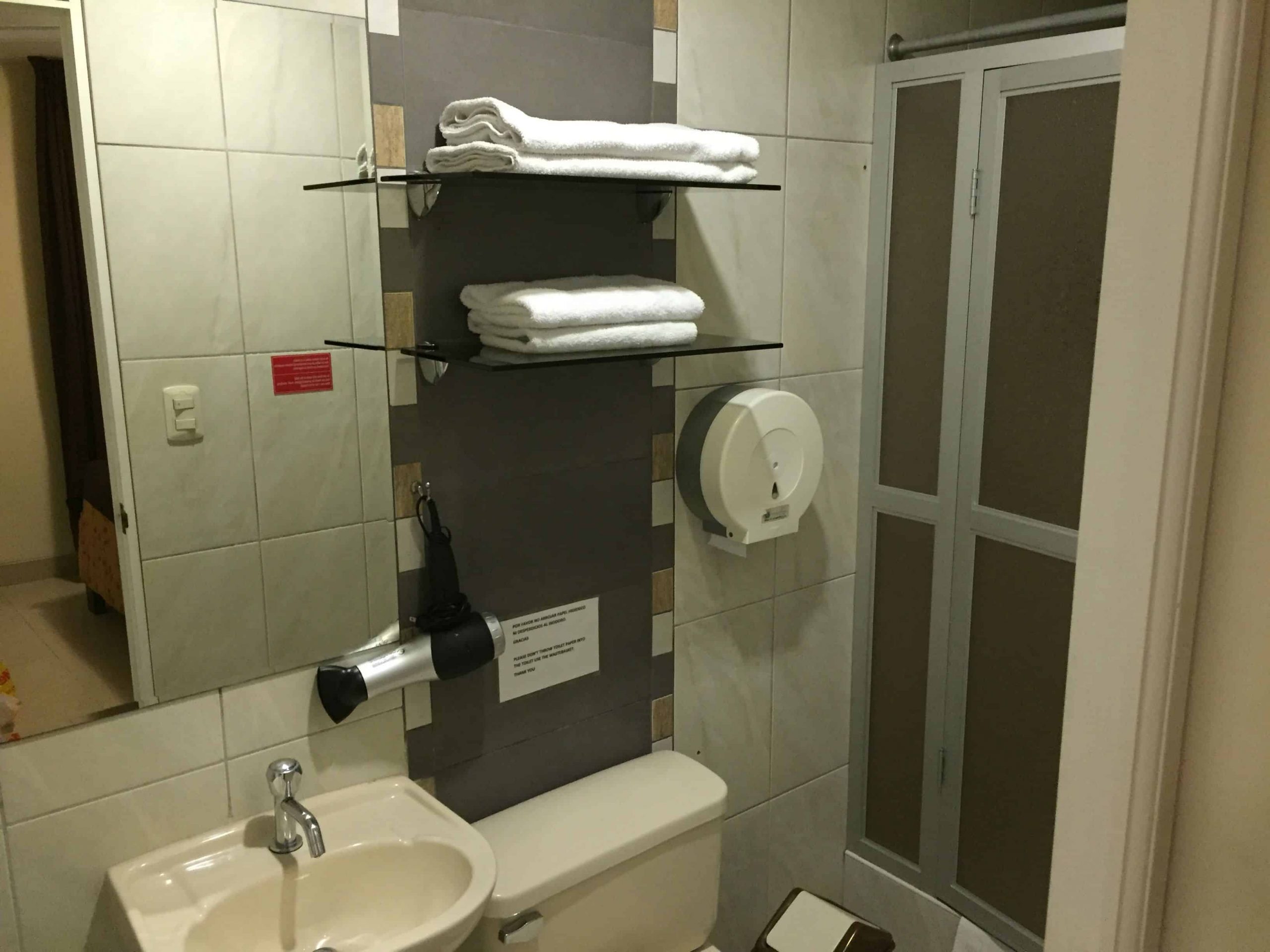 Services
In the restaurant, a nice breakfast was offered in the morning by the Casa Fanning Appart Hotel. A waitress was there to take our order and the food was very good.
Also, there was an outside pool for guests to use. Keep in mind that during our summertime, it's winter in Peru. So we didn't try the pool because it was still a bit too cold outside in August for some swimming.
Help us spread the word about our flight deals and travel tips by sharing this article and most importantly bookmark Flytrippers so we can help you navigate the world of low-cost travel!
Advertiser Disclosure: Flytrippers receives a commission on links featured in this blog post. We appreciate if you use them, especially given it never costs you anything more to do so, and we thank you for supporting the site and making it possible for us to keep finding the best travel deals and content for you. In the interest of transparency, know that we will NEVER recommend a product or service we do not believe in or that we do not use ourselves, as our reputation and credibility is worth far more than any commission. This principle is an essential and non-negotiable part of all our partnerships: we will never give any third-party any control whatsoever on our content. For more information on our advertiser disclosure, click here.
Editorial Disclosure: Flytrippers received a complimentary stay at this hotel. When this is the case, it will always be indicated clearly here for the sake of transparency. Most importantly, it will NEVER affect our editorial independence as all our reviews are authentic and unaltered. This principle is an essential and non-negotiable part of all our partnerships: we will never give any third-party any control whatsoever on our content. For more information on our editorial disclosure, click here.
Share this post to help us help more people travel more for less: