The federal government raised the carbon tax today, making fuel even more expensive for Canadians and airlines. Obviously, an airplane's weight greatly influences the amount of fuel required. To compensate, checked bags will be banned for all trips 4,000 kilometers or less (≈ 2,500 miles or ≈ 6 hours of flight time) on some Canadian airlines, effective immediately.
This won't be an issue for those who are already on team carry-on only like us and who pack light to make travel more affordable and more enjoyable!
On the other hand, those who are used to checking a bag for all their trips (to bring too many things) will have to comply with this new legislation… which takes effect right away.
There will be no way around this new legislation, which will be applied very strictly even if you purchased your tickets before these new rules were announced. So, to help you, Flytrippers will soon be sharing our tips on how to travel lightly. It's a lot easier than you think.
According to the Aeronautical Research Center, allowing checked bags results in using up to 50X more fuel (when the baggage compartment is full). This new legislation, which also aims to reduce CO2 emissions, was finally approved this Thursday.
Given the urgency of the matter and to coincide with the end of Canada's test requirement, the new rule goes into effect today until all aircraft fleets are fully electric.
Indeed, given the predictions that the "revenge travel" phenomenon will produce record numbers of air passengers in the coming months and years, the government has decided to take this major step to reduce the industry's ecological footprint.
Unlike US airline CEOs (who are publicly pressuring the government to remove masks from airplanes because the air quality is factually better than in all buildings on the ground), CEOs in Canada rarely dare to criticize.
The CEO of April Fools' Air led the charge to introduce this measure on April 1st (however, he made a fool of himself).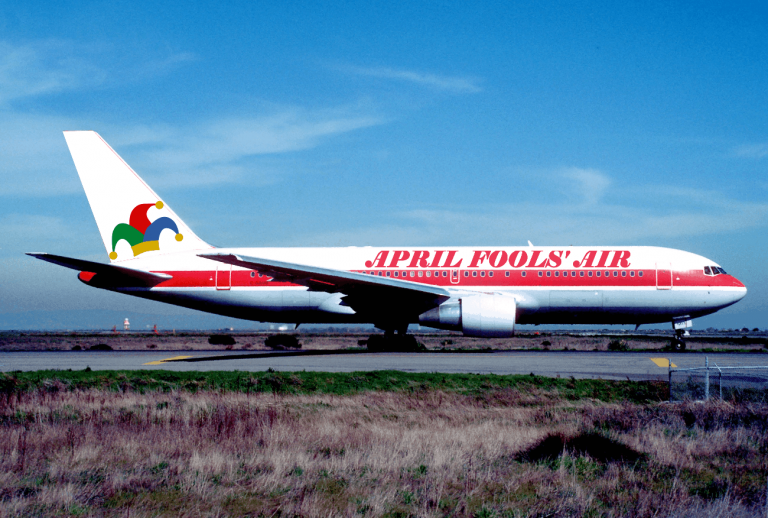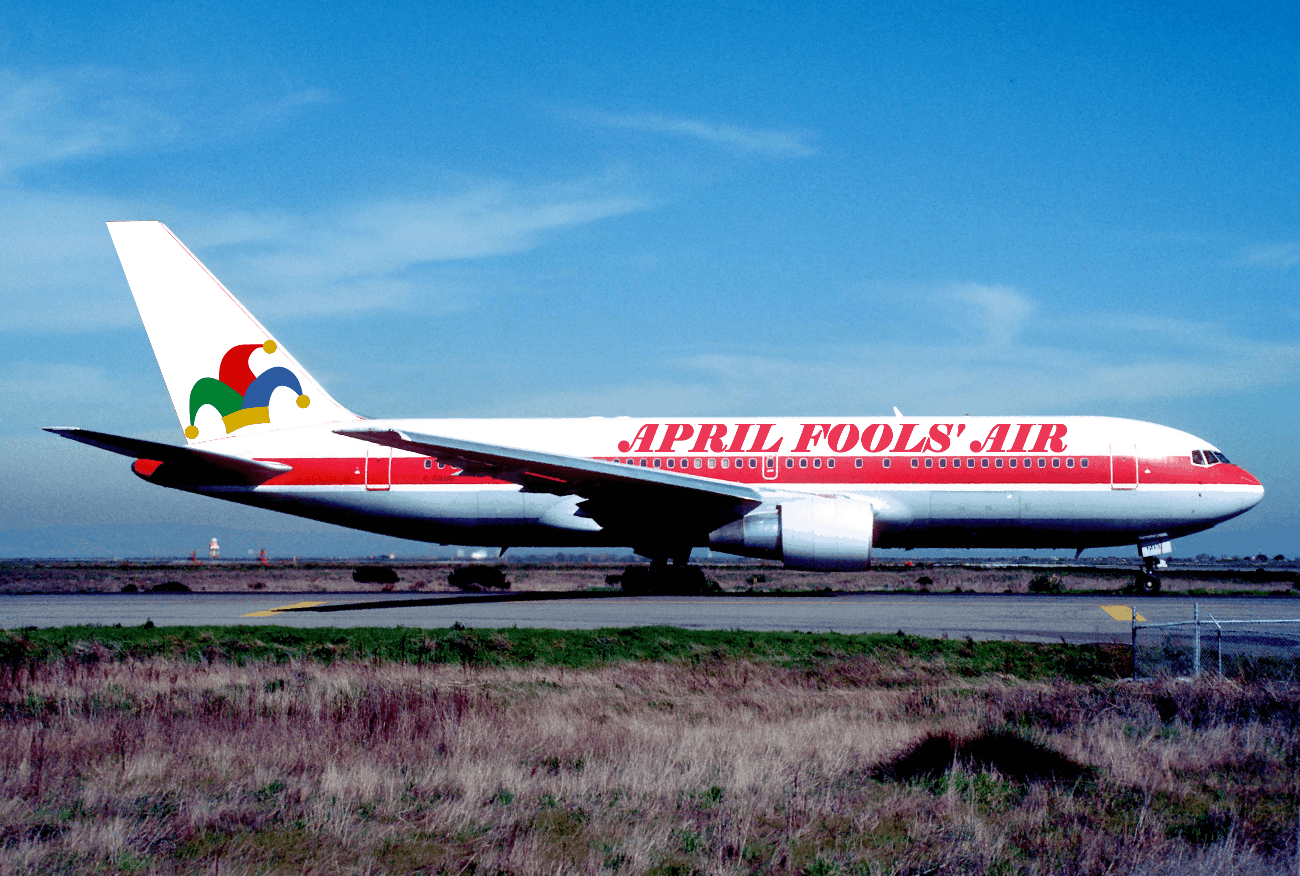 HAPPY APRIL FOOLS' DAY!
P.S. Good job if you spotted the clown bag tag on the cover image!
But don't worry: the cheap flight deals we spot for you every day of the year are no joke. That's what's most important.
And there are actually 7 essential things in this post that were true; I'll list them down for you in a second.
Honestly, we're used to people not believing us since our deals are often almost too good to be true.
But they're not: often, you can really get flights at 50% off by checking out our deals page… For example, I'm going to Dubai myself in a month, thanks to a $190 roundtrip deal departing from Montréal we shared with you.
You can also get hundreds of dollars in free travel every year thanks to the wonderful world of travel rewards (like up to 11 completely free hotel nights just by getting this credit card).
That's often hard to believe… but it's 100% true! I've been doing it for 10+ years, earning $10,000+ in free travel! Our Flytrippers readers earned over a million dollars now, too! Banks want your business, take advantage of those deals!!!
(You can subscribe to get all our travel deals in your inbox for free.)
What's true in all of this (7 essential things to know)
For those who panicked at the idea of not being able to check their bag, this news is not true and is pure fiction.
No airline is currently planning to ban checked baggage, and the Aeronautical Research Center has not considered this at all, so don't worry. 😄

But here's what's true:
The government increased the carbon tax this morning

Canada's test requirement ended during the night

US airline CEOs are pushing hard to lift the mask requirement on planes

Air quality on planes is better than in any building on the ground

Revenge travel is definitely picking up motion here, too (finally)

Packing light when traveling is much cheaper and more enjoyable

Packing light when traveling is much better for the environment
Want to get more content to jump onboard the "revenge travel" craze?
Summary
Our annual April Fools' Day tradition continues in 2022. This one was very similar to our 2019 edition since it worked so well and since we have so many new readers. We're looking forward to continuing to share real news and tips with you like we do the other 364 days of the year!
What would you like to know about pandemic travel? Tell us in the comments below.
See the deals we spot: Cheap flights
Explore awesome destinations: Travel inspiration
Learn pro tricks: Travel tips
Discover free travel: Travel rewards
Advertiser Disclosure: In the interest of transparency, Flytrippers may receive a commission on links featured in this post, at no cost to you. Thank you for using our links to support us for free, we appreciate it! You allow us to keep finding the best travel deals for free and to keep offering interesting content for free. Since we care deeply about our mission to help travelers and our reputation and credibility prevail over everything, we will NEVER recommend a product or service that we do not believe in or that we do not use ourselves, and we will never give any third-party any control whatsoever on our content. For more information on our advertiser disclosure, click here.
Share this post to help us help more people travel more for less: