In case you aren't excited about this new double-decker seat concept released last week, it might reassure you to know that new airplane seating concepts are released relatively often, especially for economy class seating… but the reality is that there has been very little innovation in this space and none of these concepts ever seem to get anywhere close to being tested on actual commercial flights.
Here are the details of this most recent seat concept.
Chaise Longue economy seat
Unveiled at the annual Crystal Cabin Awards, the Chaise Longue concept (that means "lounger chair" in French) is quite revolutionary.
It aims to give economy class passengers both extra legroom and the ability to recline their seats without being a jerk to the person sitting behind (sorry, I just personally really think seats shouldn't recline at all and that's why I love ULCCs that have non-reclinable seats).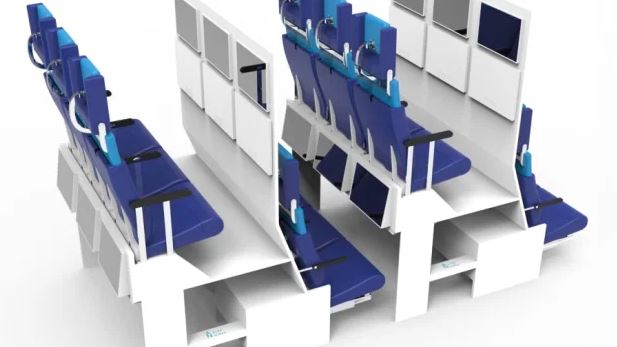 Seat rows would be staggered: they would alternate between being at floor level like they are now and being slightly elevated.
Here is a cross-section view of the concept designed by a student at TU Delft University, in the Netherlands.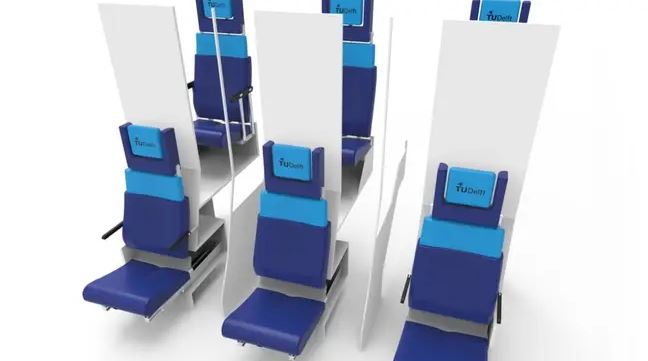 Overhead bins for carry-on baggage would be replaced by compartments under the second elevated row of seats.
(Although I am not really sure that those contain the same volume of storage space, which would be very problematic given how more and more passengers are finally discovering the upside of traveling light with carry-ons only.)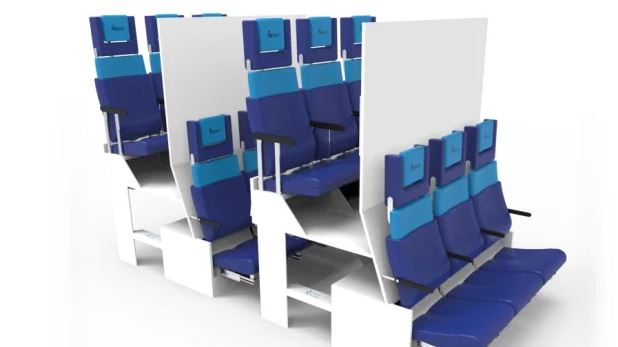 So I very highly doubt that any one of us will be sitting in this type of seat anytime soon.
We actually might get a chance to finally try supersonic flights for the first time since the legendary Concorde was retired way before seeing an economy seat innovation actually implemented…
Today, United Airlines became the first airline to place an order for supersonic planes built by Boom Supersonic, up to Boom Overture aircraft to be delivered starting in 2029 (these can fly at speed twice as fast as current airliners).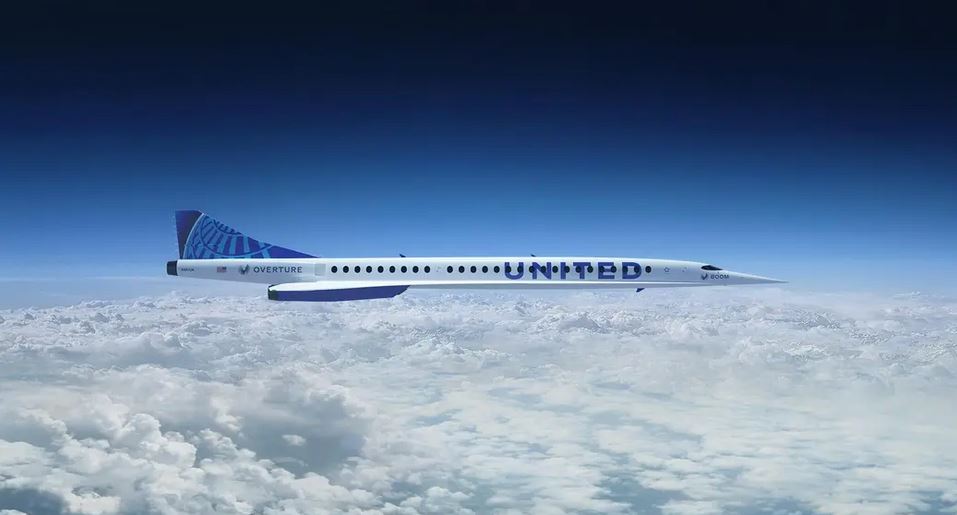 2 previous seat concepts
We already talked about a few very popular airplane seat concepts, so here are the links if you want to explore these once again.
The Janus seat concept was a very strange one that flipped the middle seat, more of a coronavirus precaution than anything else.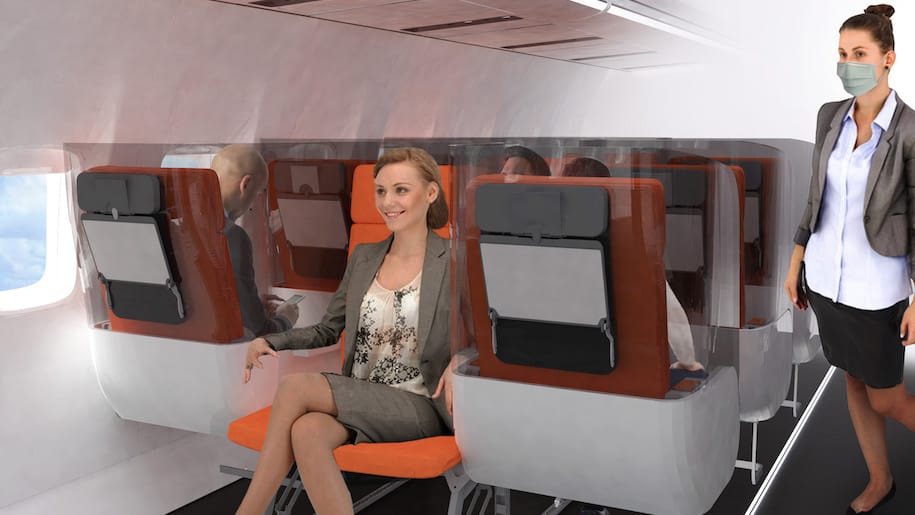 Finally, the AvioInteriors stand-up seats were really the most promising, as these could theoretically allow even more people on a plane to reduce ticket prices significantly!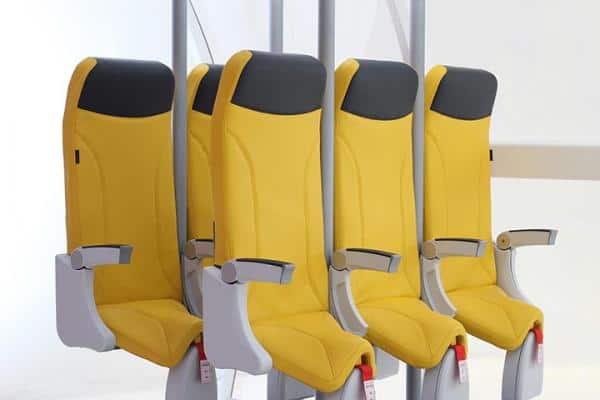 Want to get all important updates for Canadian travelers?
Summary
The Chaise Longue economy seat concept is probably not going to be installed on a commercial airline any time soon, but it's nice to see that there is at least some form of innovation being considered to improve the economy class passenger experience on flights.
What do you think of this seat concept? Tell us in the comments below.
Explore awesome destinations: travel inspiration
Learn pro tricks: travel tips
Discover free travel: travel rewards
Featured image: Chaise Longue seat concept (photo credit: Crystal Cabin Awards)
Advertiser Disclosure: In the interest of transparency, Flytrippers may receive a commission on links featured in this post, at no cost to you. Thank you for using our links to support us for free, we appreciate it! You allow us to keep finding the best travel deals for free and to keep offering interesting content for free. Since we care deeply about our mission to help travelers and our reputation and credibility prevail over everything, we will NEVER recommend a product or service that we do not believe in or that we do not use ourselves, and we will never give any third-party any control whatsoever on our content. For more information on our advertiser disclosure, click here.
Share this post to help us help more people travel more for less: