People who lean on the seats to walk along the aisle are pretty annoying to most experienced travelers. Especially since there's a "hidden" handrail inside the plane specifically designed for you to use for support.
We know that many of those who buy a plane ticket on our flight deals page might be a bit less used to travelling. In fact, even those who travel quite a bit sometimes don't even realize that some behaviors should be avoided. Not because they have bad intentions, but simply because when you don't know about them, it's not always easy to know.
I recently shared 10 behaviors to avoid when flying but my recent trip to Texas made me realize that there's another one (leaning on the aisle seats when moving around the cabin) that a lot of people don't know is unpleasant… and also completely unnecessary because planes have a handrail that is there to help you walk along the aisle.
So here's another tip that you might not know about.
The "Hidden" Handrail In Airplanes
I've flown on over 200 flights in my life so I think I always took for granted that everyone knew there was a handrail… but seeing how many travellers lean on the seats on each side to make their way through the plane, maybe it's not as well-know as I thought.
First of all, I probably don't have to tell you why it's annoying that some people put their weight on the top of the aisle seats, where our head is resting and where all our body is resting in fact. It goes without saying that it shakes the whole seat… and that's not what seats are for.
It probably happened to you before, as I see this in practically every one of my flights. But two weeks ago, I saw a flight attendant actually tell a passenger to stop and use the handrail that's there for that, and the guy was genuinely shocked to discover this feature's existence, so I thought maybe some readers would also find it useful to know about it.
And I shouldn't call it a "hidden" handrail because it's not hidden at all… it's just that many don't know that that's what it is.
Here's what the inside of most recent airplanes looks like.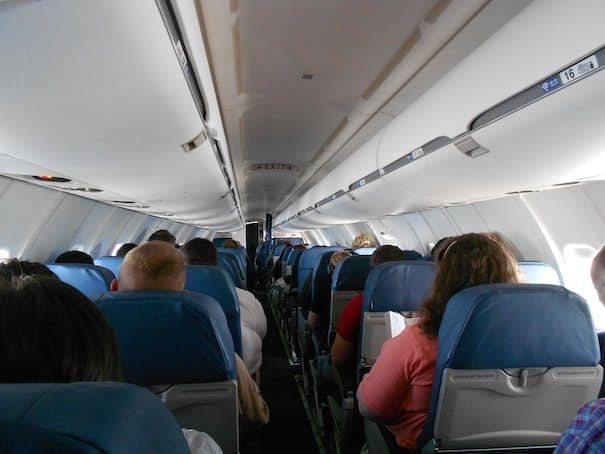 Do you see the gray part just under the overhead bin? Where the seat numbers are indicated?
Well, that's a handrail. To help you walk along the aisle. Yes, designed specifically for that purpose. Pretty cool right? Here it is highlighted, just to be sure.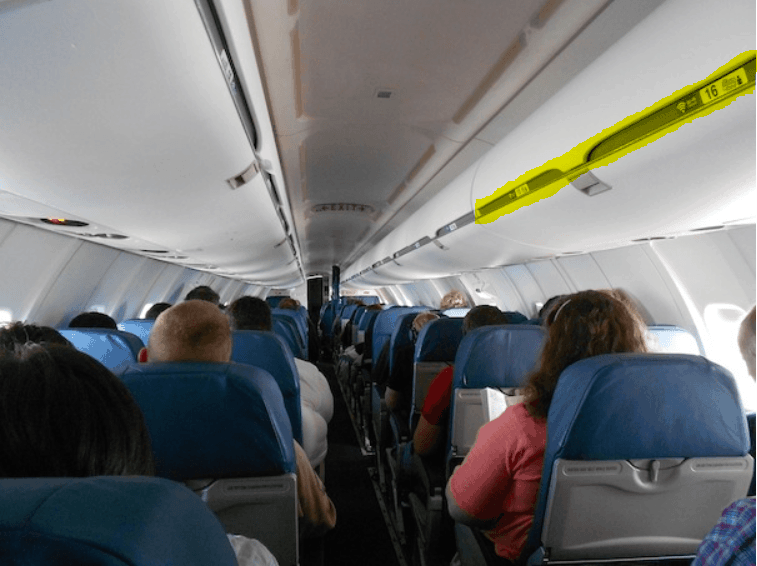 Here is a close-up of a handrail on larger commercial airplanes (not a small regional jet like in the first picture) that the majority of them will look like, and then an example of someone using the handrail correctly and not leaning on every aisle seat when walking inside the plane.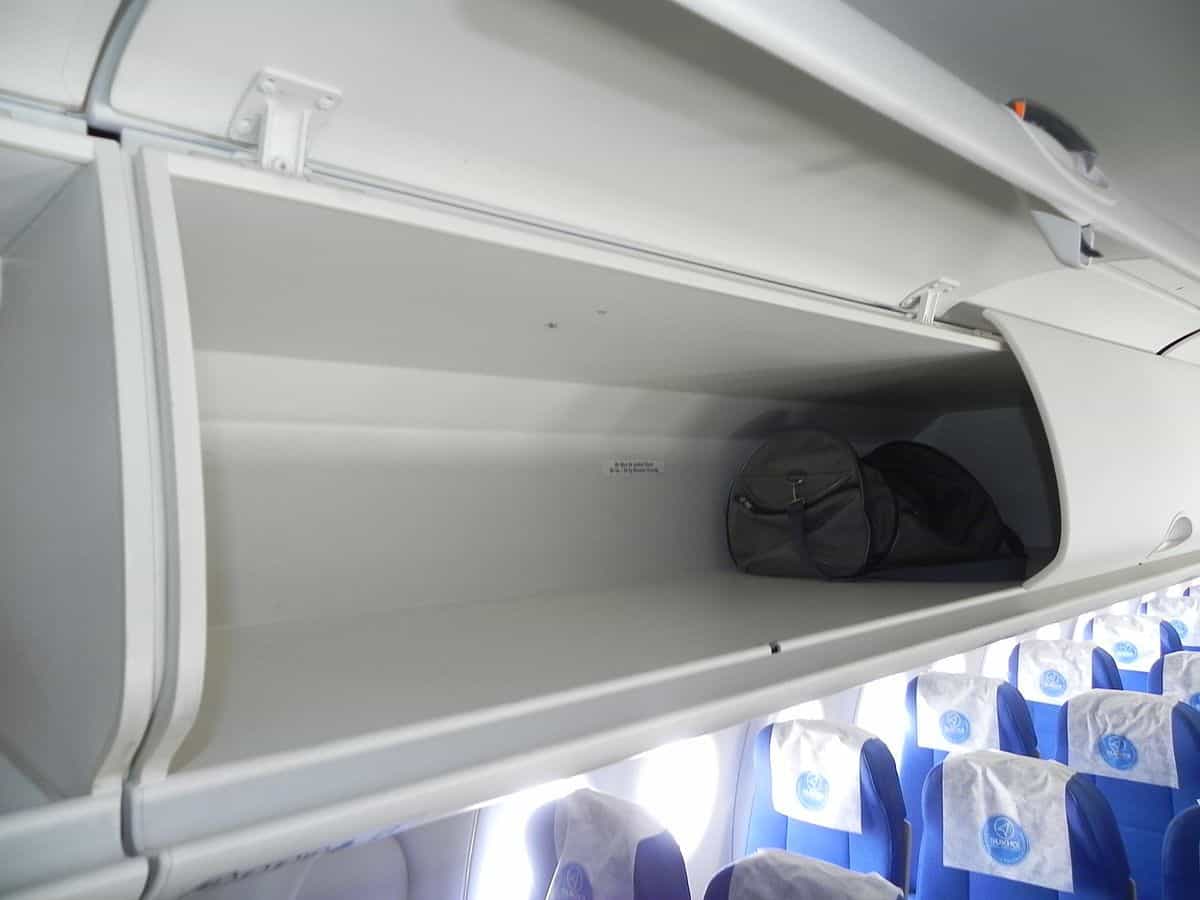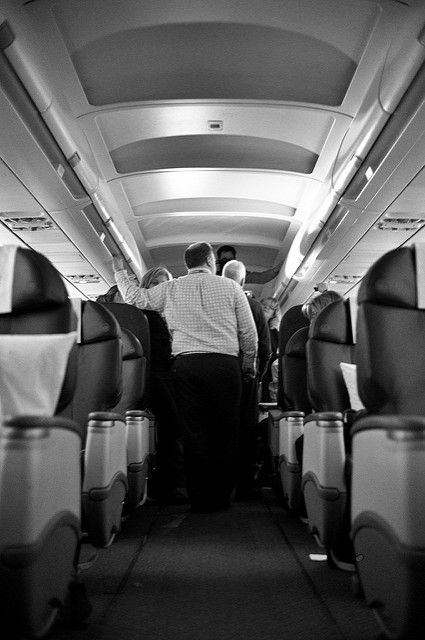 So there you have it, now that you know this tip, no need to lean on the seats to walk on a plane if you need support. To get more tips, and great flight deals often 50% off, be sure to subscribe to our free newsletter specifically for Canadians!
By the way, some older airplanes might not have these handrails, but the vast majority of commercial airplanes do have them!
There's a trick that you might not have known about. Have any of your own? Let us know in the comments!
Help us spread the word about our flight deals and travel tips by sharing this article and most importantly bookmark Flytrippers so we can help you navigate the world of low-cost travel!
Advertiser Disclosure: Flytrippers receives a commission on links featured in this blog post. We appreciate if you use them, especially given it never costs you anything more to do so, and we thank you for supporting the site and making it possible for us to keep finding the best travel deals and content for you. In the interest of transparency, know that we will NEVER recommend a product or service we do not believe in or that we do not use ourselves, as our reputation and credibility is worth far more than any commission. This principle is an essential and non-negotiable part of all our partnerships: we will never give any third-party any control whatsoever on our content. For more information on our advertiser disclosure, click here.
Featured photo by Althairkh
Share this post to help us help more people travel more for less: