Does flying to Europe for just $250 roundtrip seem too good to be true? Well, it's completely true and it's a very enjoyable experience too! Here is my review of my 10 flights on WOW air, an ultra low-cost airline we decided to try for you!
In the past few years, I tried out Ultra Low-Cost Carriers (ULCCs) to the tune of about 50 flights, but those were mostly in short-haul flights with Spirit Airlines, Allegiant Airlines, Frontier Airlines, Ryanair and Wizz Air. And by the way, if you think 50 times is a lot, check out our flight deals page and you'll see that at prices this low, you'll be able to fly much more often too.
Until April, I hadn't yet had the chance to try WOW air, the only ULCC currently flying to Canada (Montreal and Toronto)… an airline that routinely offers flights to Europe for around C$439 roundtrip (and even cheaper sometimes even as low as C$247 roundtrip like during a crazy sale in December).
Both Flytrippers co-founders have now had the chance to fly quite a few times on this airline since April, on 10 different flights in total, so we're starting to get a pretty good idea of what it's like to fly on WOW air.
So is the experience any less enjoyable because the tickets are so cheap? Well the short answer is no, not at all.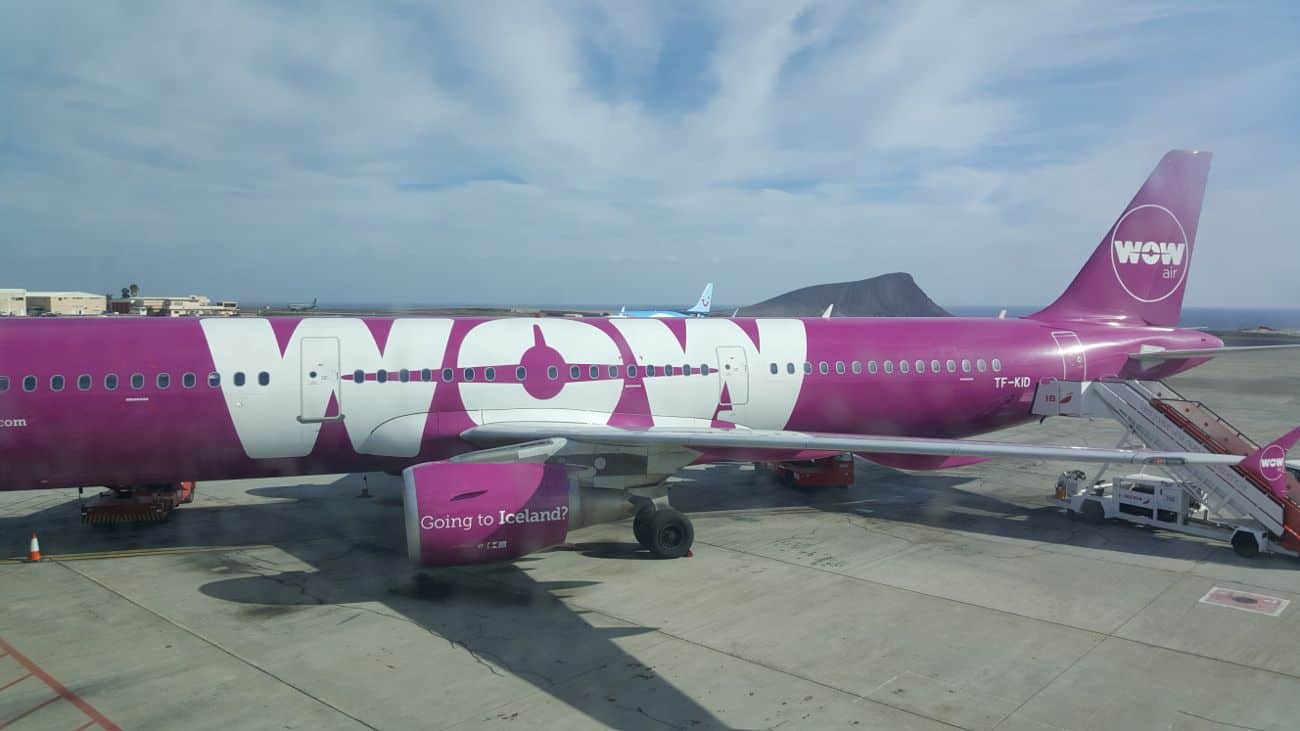 So here is an overview of my experience with WOW air.
My WOW air Flights
As mentioned earlier, you'll often find WOW air flights featured on our deals page. That's because from Montreal and Toronto, it's almost always the most affordable option to fly to Europe, no matter the final destination. Yes, even if your destination isn't even served by WOW air.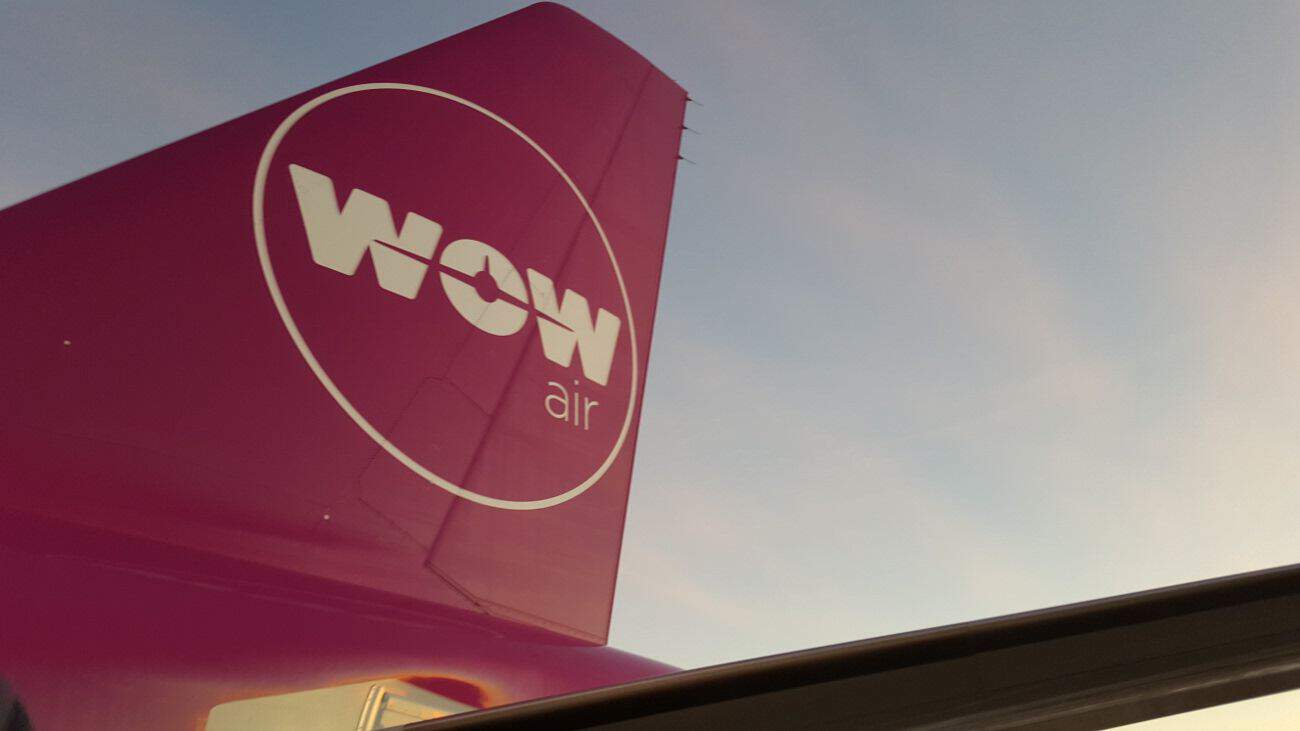 This past year, I have flown on 10 WOW air flights (they were all quite pleasant by the way):
– Montreal-Reykjavik (January 2018)
– Reykjavik-Stockholm (January 2018)
– Tenerife-Reykjavik (December 2017)
– Reykjavik-Miami (December 2017)
– Miami-Reykjavik (November 2017)
– Reykjavik-Paris (November 2017)
– Amsterdam-Reykjavik (May 2017)
– Reykjavik-Montreal (May 2017)
– Montreal-Reykjavik (April 2017)
– Reykjavik-Amsterdam (April 2017)
As you can see, every single WOW air flight goes through Iceland, so you'll always have a layover on your way to Europe. It's the best way to save money. If you're time is too valuable and you only fly direct, there are always plenty of $1,000 options from Toronto and Montreal to Europe that are direct flights… instead of $400. Personally, I prefer going to Europe twice for the same price with a short layover. Honestly, it's really not worth paying hundreds more just to shave off 2 or 3 hours from your travel time.
Sometimes we will spot airfare deals that are direct flights, but just like flights to Europe, most direct flights are usually much more expensive… and rarely discounted. And by the way, the WOW air layover isn't that bad as schedules are well-coordinated for most destinations, so it's a very short wait. Reykjavik's airport is modern, very nice and offers free WiFi. However, we do recommend that you bring some snacks in your bag to save money: Iceland is a country with a very high cost of living.
Baggage
One of the most common complaints about ULCCs is the fact that you have to travel light. First of all, it's very easy to do. Secondly, even if you don't want to, when comparing prices with an added bag fee (which you shouldn't do, because it's easy to travel light if you want to save money and travel more), it's still often much cheaper that regular airlines. And as a reminder, all the deals we feature on Flytrippers are deals with regular airlines, except most flights to Europe and some flights to Florida.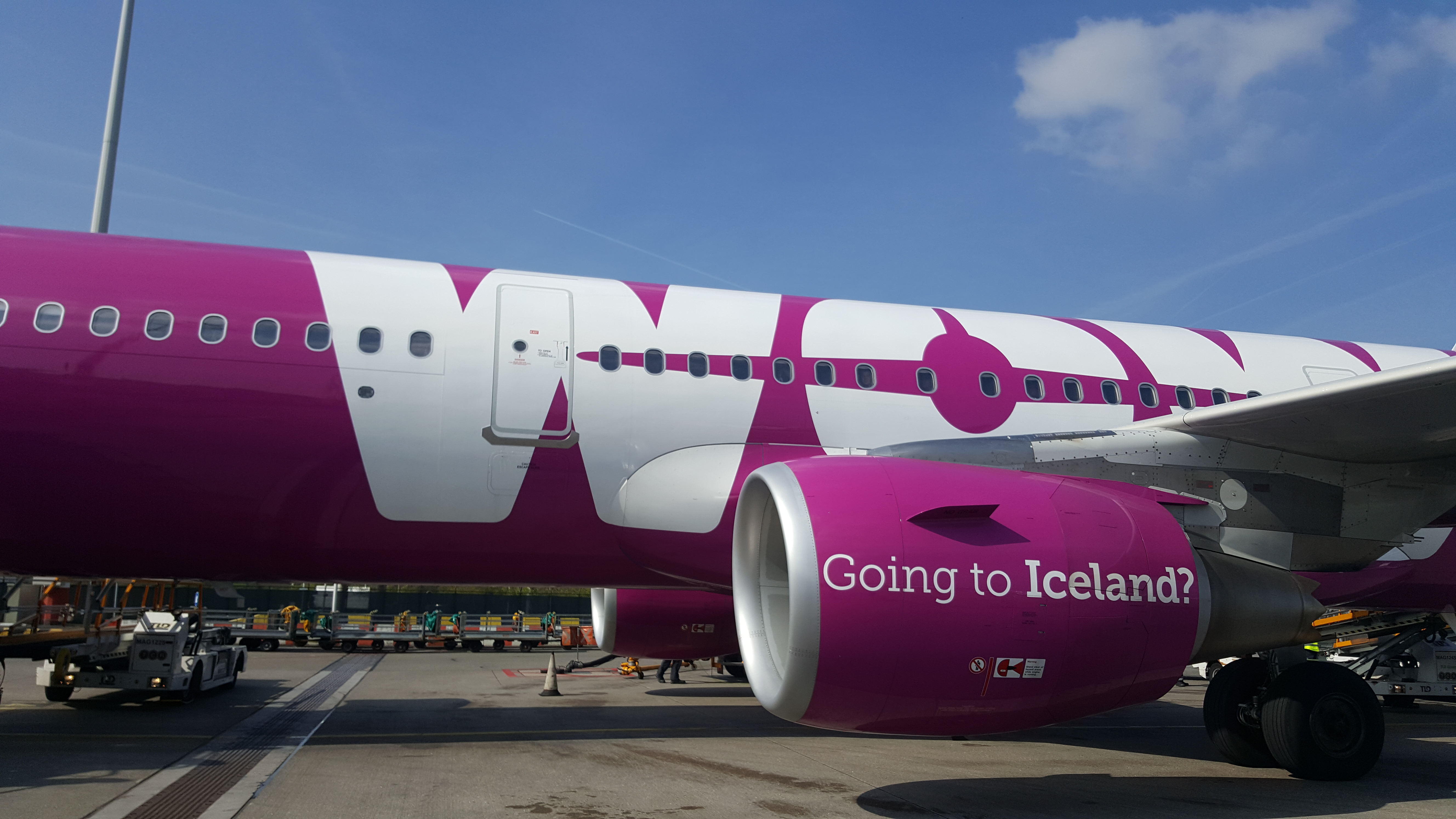 To keep up my great streak of never paying a single dollar of extra fees (it's quite feasible to take advantage of cheap ULCC fares without paying a single extra dollar, I've done it on 50+ flights), I decided to travel to Europe with a small backpack to show that it's quite doable. Even for longer stays. Even in colder weather. I'll be honest, it was harder than doing it for a trip to Florida… but I did it (and the other Flytrippers co-founder Kevin did it too) so you too can travel light to Europe if you want to save money to travel more often.
READ ALSO: How Ultra Low-Cost Carriers (ULCCs) Work
So, two weeks in Europe, in colder weather (which means more warm clothes that take up more space) with my laptop too… and it all fits in a small backpack. Yes, that means you do some laundry over there, but it's very easy and costs about $5… while bringing a bag will cost you literally a hundred dollars. You do the math. It will cost you even more if you want to visit more than one destination in Europe with additional short-haul European flights (like we always do) because you'll have to pay for bag fees twice.
If you think you can't do it, it's just because you've never tried. Or you're not trying hard enough. And that's fine, some prefer paying more, that's definitely up to you. But you can if you want to. It's really a matter of choice. Sure, you won't have 60 different outfits, but to be able to go to Europe at such a low price, it's worth it. It saves you money to travel more often. I'll take my 65 flights and 18 countries visited in 2017 over having the convenience of a couple more articles of clothing on a trip.
By the way, when you go to Europe, you move around a lot and it's much more enjoyable to have a backpack instead of a rolling bag. You can also read our tips on how to travel light on this blog next week.
Aircraft
WOW air's fleet is among the most recent and modern in the entire world, as is usually the case with ULCCs. Yes, contrary to popular belief, flying at a very low price does not mean flying on old dirty planes. We'll share more about that in another upcoming article.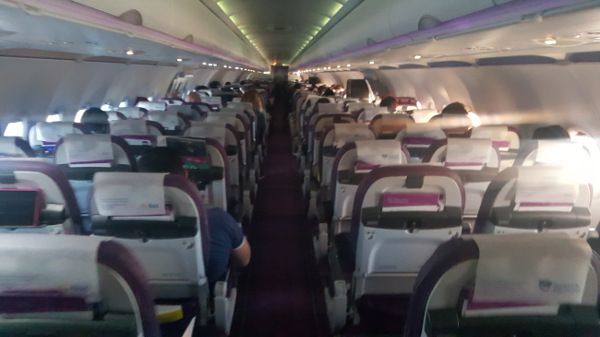 All the flights I was on were operated by various narrow-body Airbus aircraft (A321 and A321neo). Their entire fleet is made up of nearly brand-new planes and they generally have capacity for around 228 passengers (38 rows of 6 seats arranged in a 3-3 format). So yes, more recent and more environmentally friendly planes than those on regular airlines. More environmentally friendly? Yes, don't miss that upcoming article too.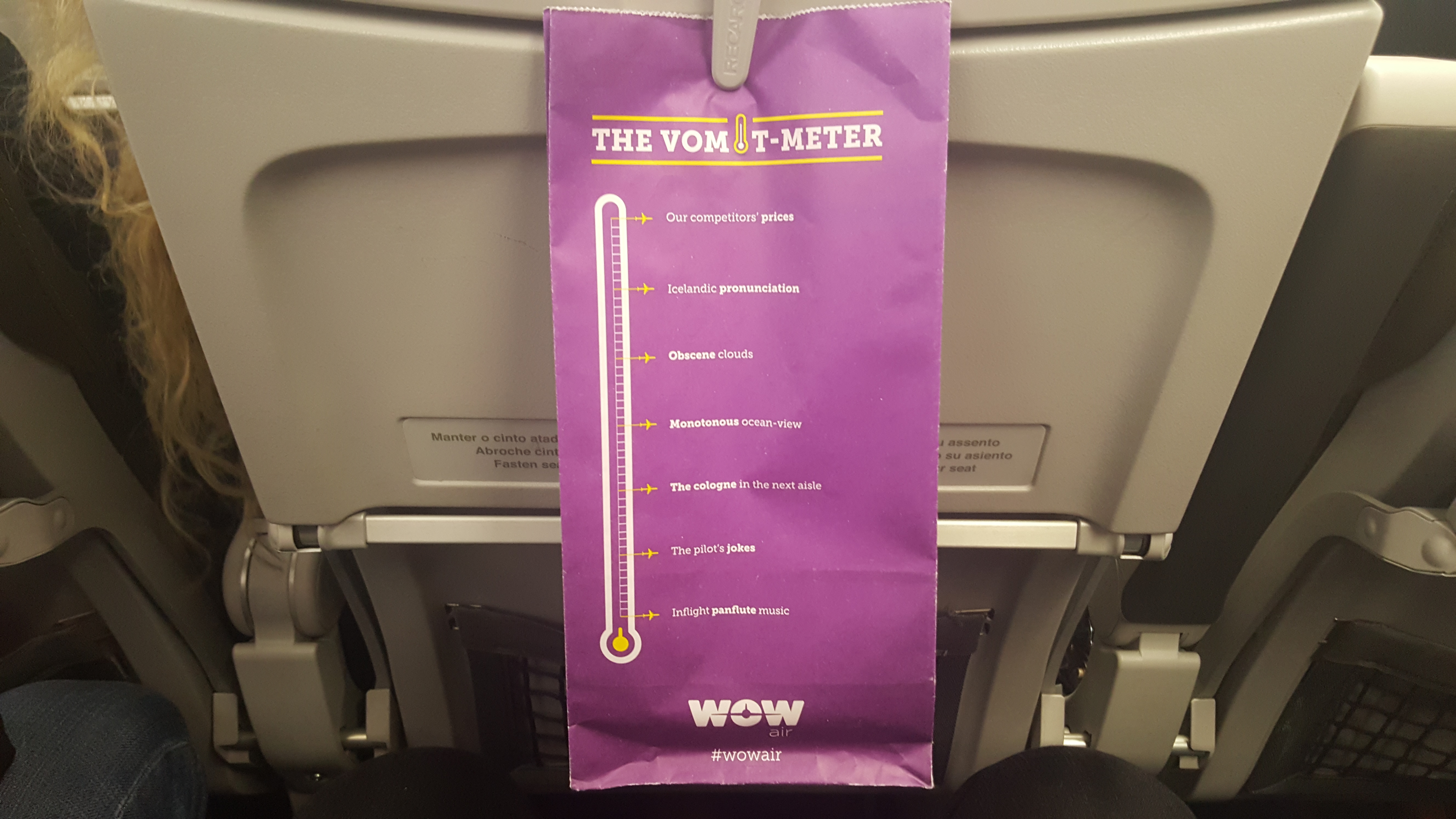 Entertainment
Here's one of the main differences with airlines that charge twice as much for their tickets: no in-flight entertainment system. You will survive, seriously. Honestly, I really don't understand this common complaint about ULCCs. I probably never will…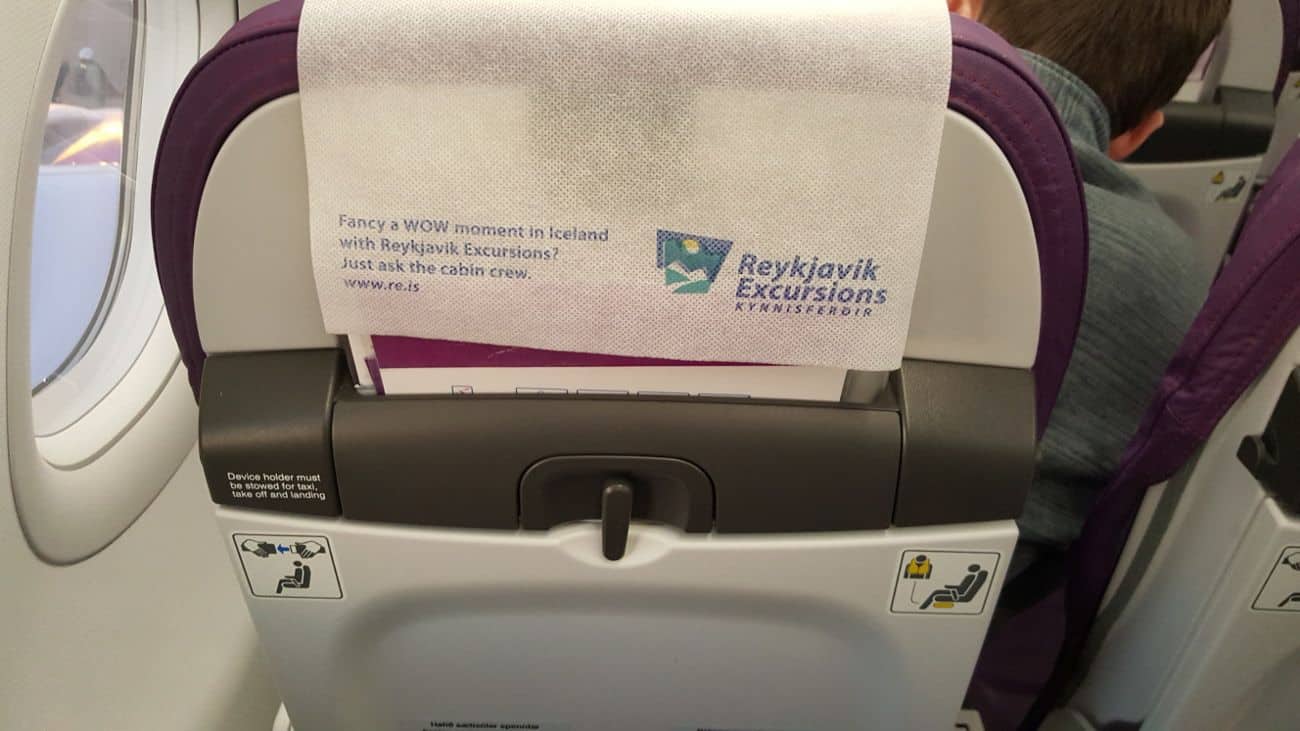 Just a few years ago, when I started flying as a kid, no planes had in-flight entertainment systems and nobody died because of it. Ever heard of tablets and smartphones? Or books? Entertain yourself with those, you'll be just fine. It's not worth paying twice the price just to have a screen on the seat in front of you. They even rent out iPads onboard if you want to pay for that.
Seats And Comfort
One of the main differences with short-haul ULCCs in North America or Europe is that seats do recline. I personally prefer when they don't, that way annoying people in front of you can't make your life miserable by reclining the seat all the way back for the entire flight and shifting around constantly to make sure the seat is always moving around in my limited personal space. Thankfully, the WOW air seats don't recline as much as on regular airlines, so I guess it's a reasonable compromise for people who like to recline and don't care about others?.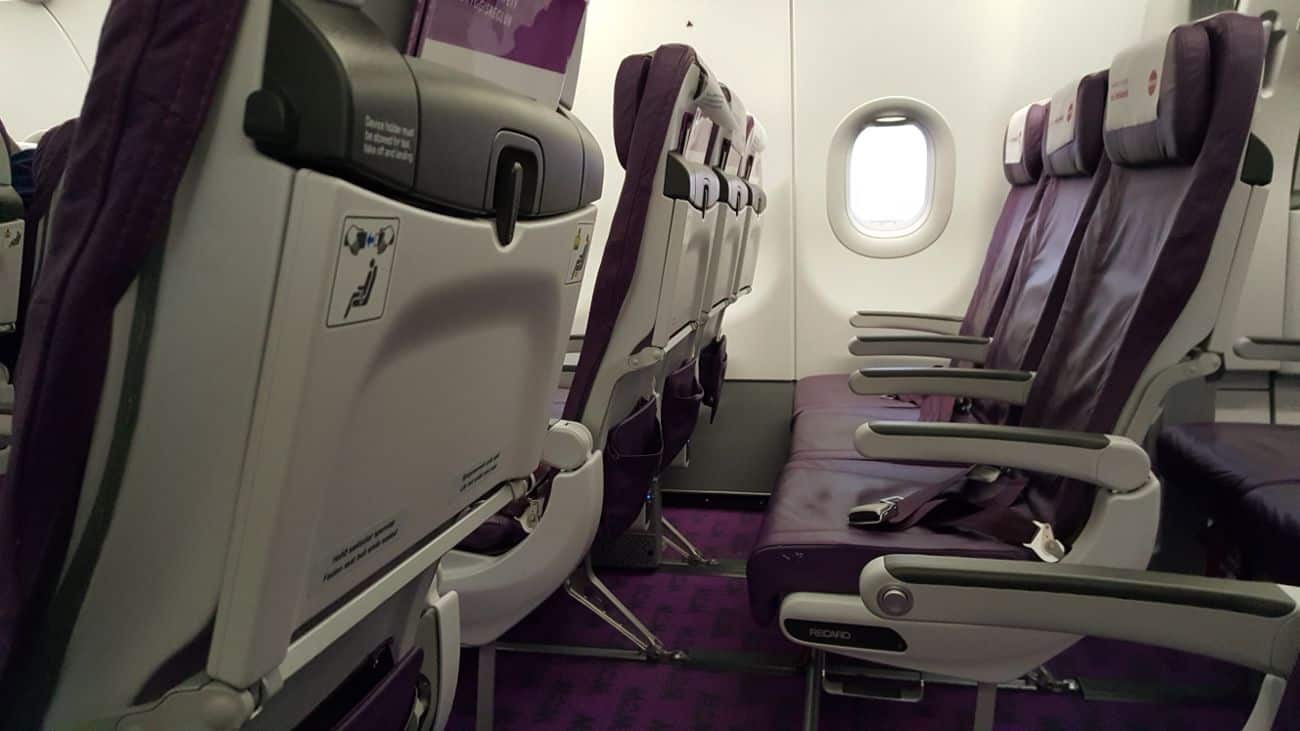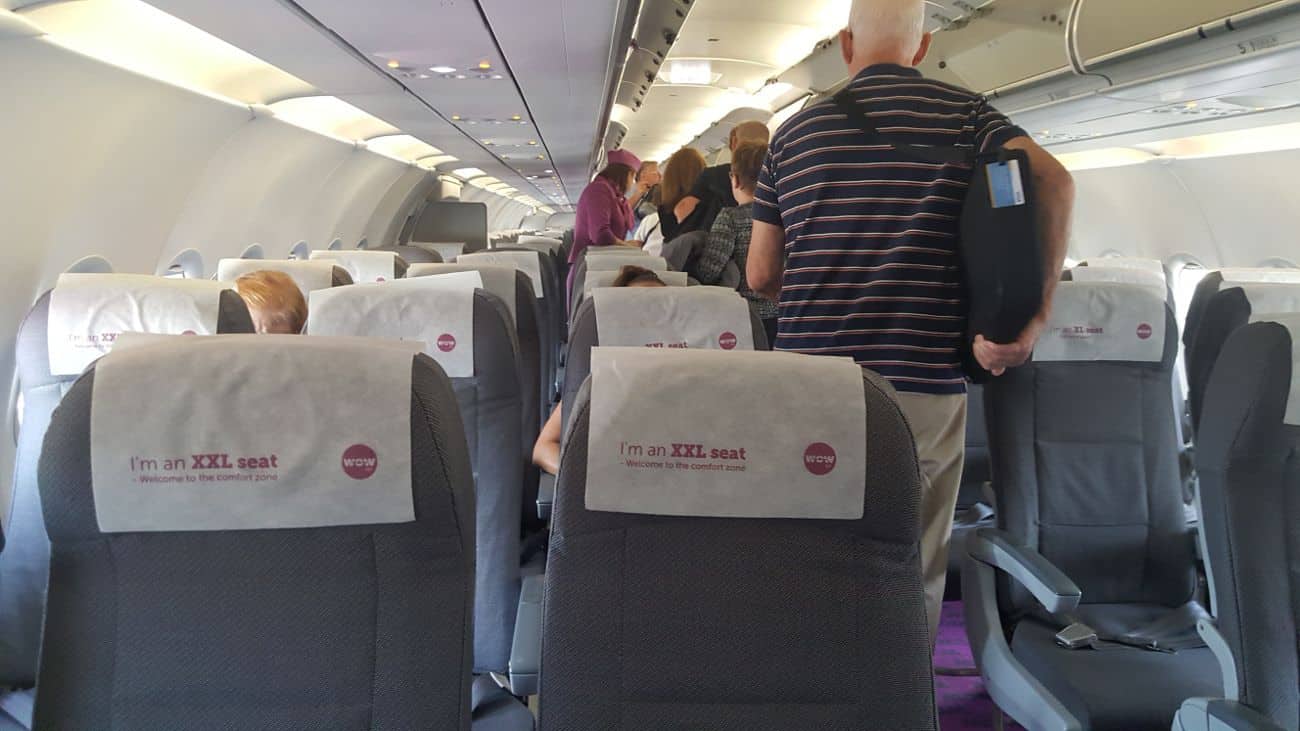 Also, since the seats are brand-new or almost brand-new, they are very comfortable and most models have the movable headrests that help you sleep or be more comfortable.
The seats are comfortable and despite the fact that I'm almost 6 feet tall, the leg room was fine, as it usually is on any airline, ULCC or not. It's not like I'm basking in extra space, but there's not much of a difference compared to other (even non-ULCC) airlines. Honestly, the difference between ULCCs and Economy Class on regular airlines is minimal, and that's based on my experience flying almost 200 times on many different airlines. And Kevin, the other Flytrippers co-founder, is much shorter than I am and thought it was very spacious.
Service (Yes, There Is Some)
I've written about this before, but I'll repeat it again with 10 experiences specific to WOW air in mind: customer service on-board Ultra Low-Cost Carriers is just as good as service on regular airlines. No difference. A lot of people will try to make you believe it's bad, but it's just not true. I've been on 50+ flights on ULCCs and nearly 150 in economy on regular airlines, I know what I'm talking about. By the way, if you bring along a bag that doesn't fit the airline's specified limits and they charge you an extra fee, that's not "bad service": that's you not being well-prepared, it's not the same thing!
All WOW air staff on my 10 flights were very friendly and pleasant! Their company branding is young, dynamic and fun so that's very positive for the on-board experience. In fact, their CEO once said in an interview that "smiling doesn't cost anything" and it's true that their flight attendants do smile a lot! Cheap tickets don't translate to bad employees, not at all.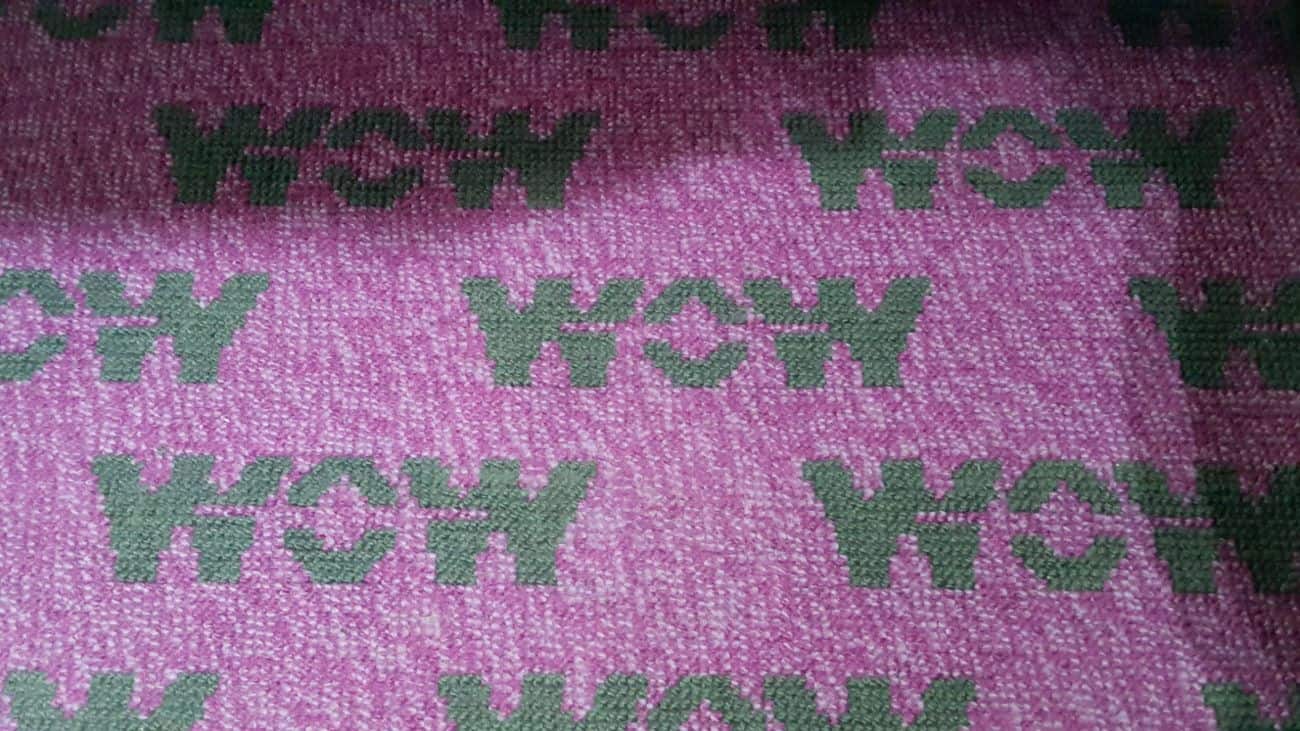 Out of my 10 WOW air flights, none was delayed in any way. So again, the fact you save money doesn't mean that you'll necessarily be delayed or inconvenienced. And even if there were any delays, those happen sometimes, no matter the airline – and no matter the price.
Meals
Yes, you have to pay for your meals. Just like when you pay for a seat at the movies: you get a seat, not a meal. You therefore have to pay for your food like a grown-up and like you most likely already do on the other 364 days of the year, three times a day.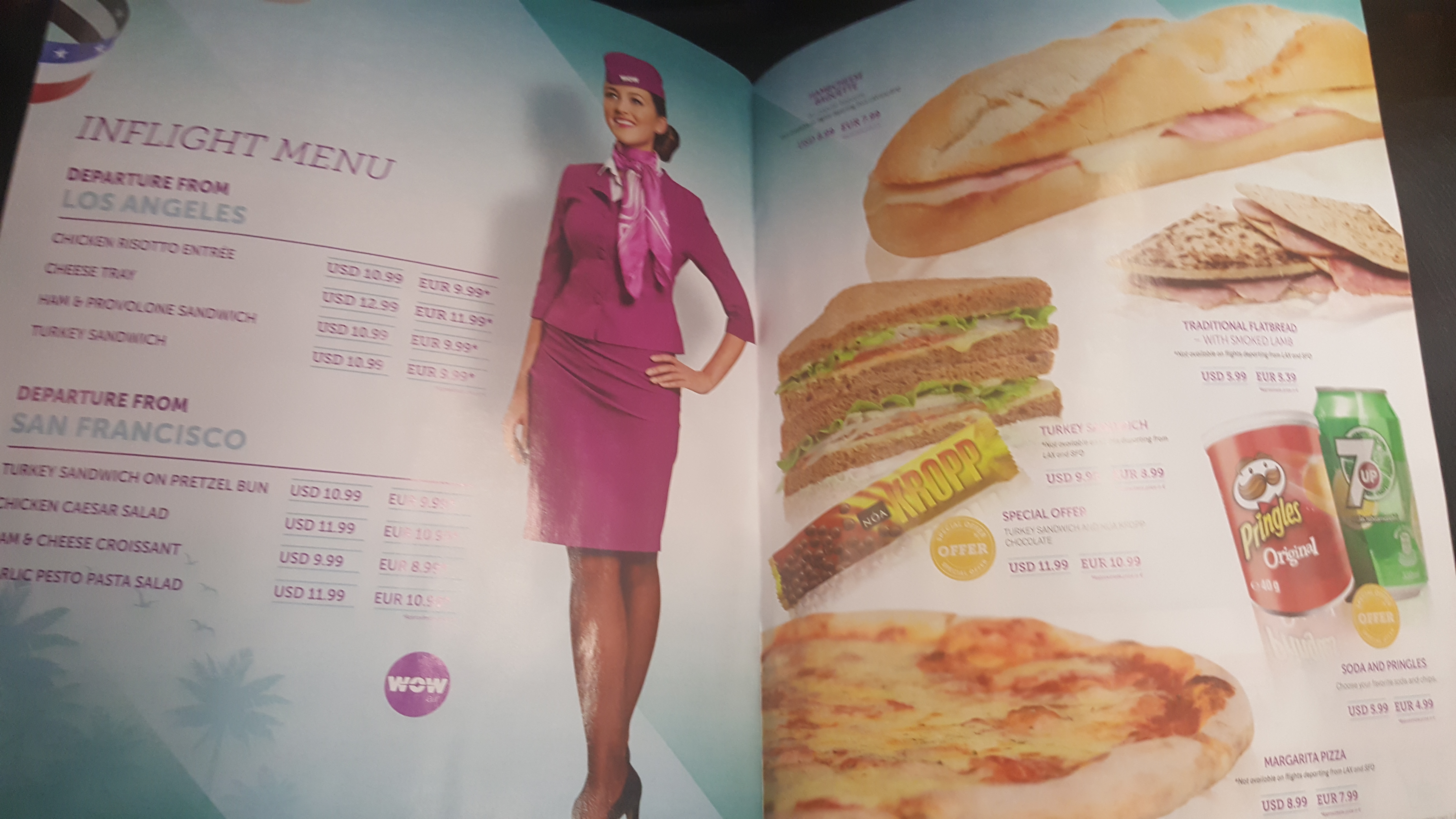 So either you eat before your flight and bring your own snacks or you pay for a meal on-board, it's quite simple! By the way, if you think meals are "free" on other airlines, remember that their tickets cost $500 more… that's actually far from being free, that's quite expensive. Paying $1,000 instead of $400 just to get a cheap meal that's probably worth $5… not necessarily logical.
Since I really care about not paying any extra fees in any way (and I eat for free in airport lounges and bring protein bars), I never ate anything on-board so I can't make any comments on the food itself. They offer nice sandwiches on baguettes and even marguerita pizzas and I did see some other passengers eat, and it looked very good. But even if it's not, when your flight to Europe costs less than $200 one-way: ¯\_(ツ)_/¯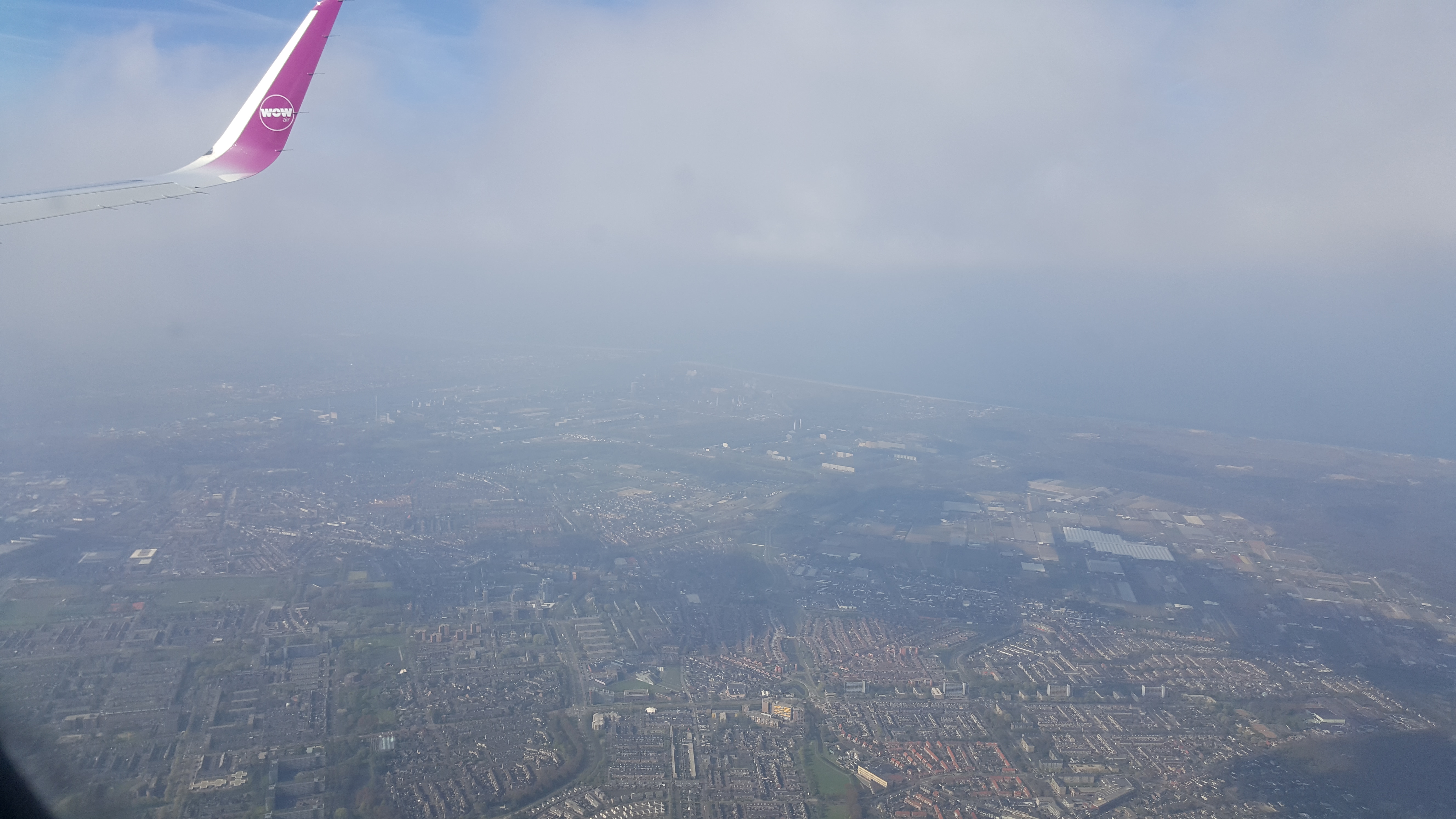 Logistics and Routes
WOW air serves two airports in Canada, Toronto (YYZ) and Montreal (YUL), 4 times a week and even daily in the summer. They are also available in Boston, New York, Miami and 10 other US departure cities.
In Europe, they fly to many cities (all via Reykjavík), the most popular being Paris (CDG), London (LGW), Dublin (DUB), Amsterdam (AMS), Brussels (BRU), Barcelona (BCN), Copenhagen (CPH), Stockholm (ARN), Berlin (SXF), Frankfurt (FRA), Edinburgh (EDI) and Tel Aviv (TLV).
You can check out WOW air deals from your city on our deals page or find the best price for any flight with our search tools.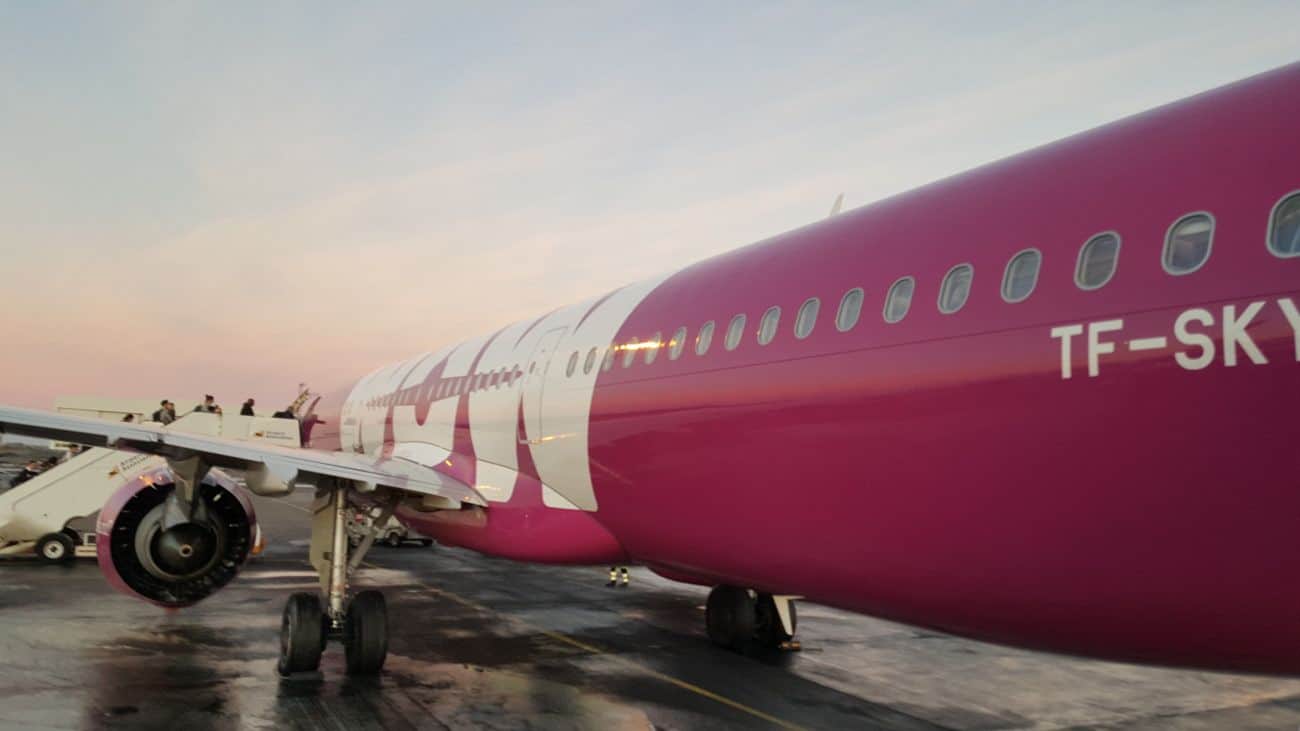 Making Any Trip More Enjoyable
First of all, I want to mention something that has nothing to do with WOW air. You probably know that the time spent waiting at the gate or at the airport in general before a flight is usually chaotic and unpleasant.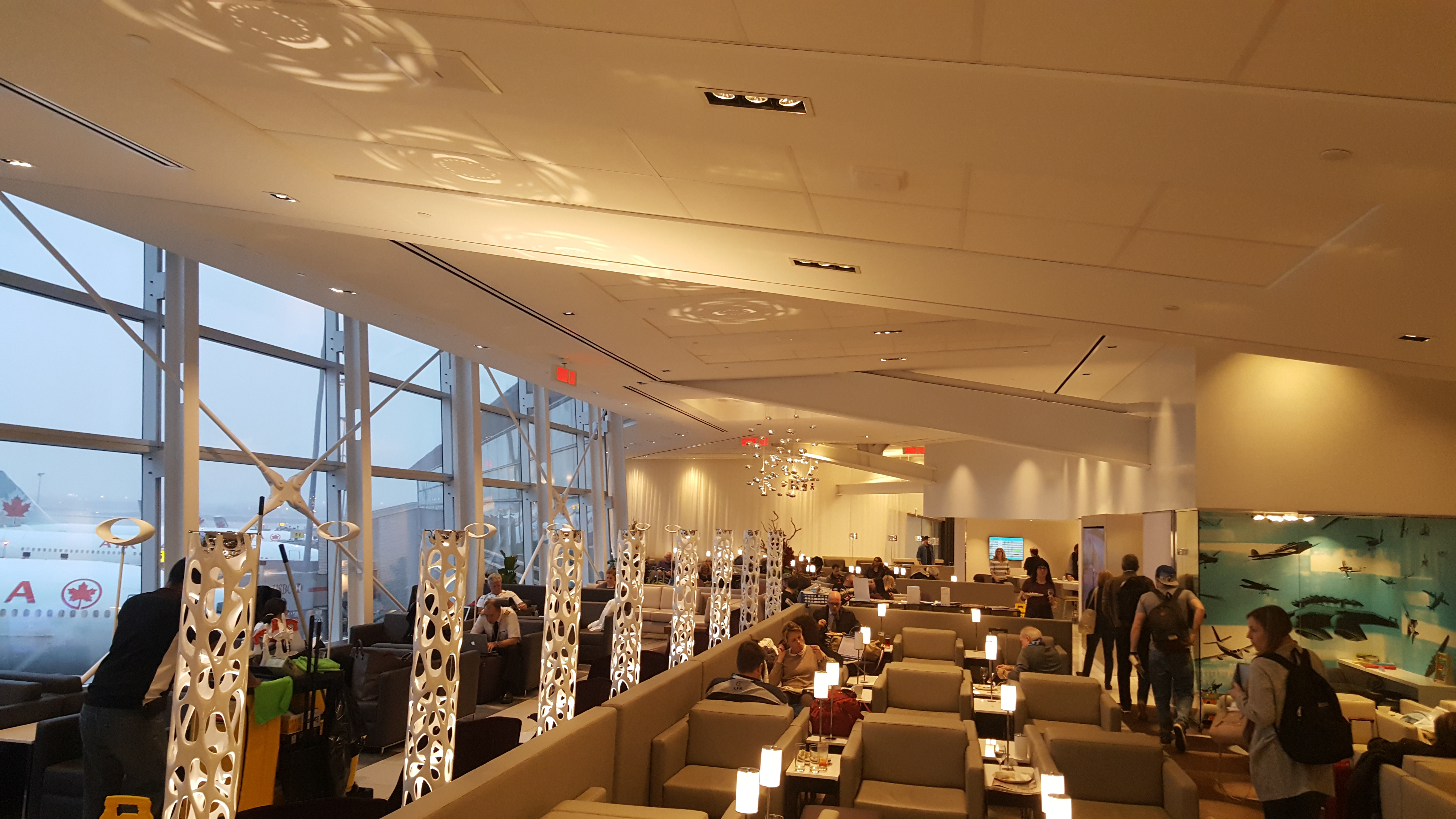 But you probably didn't know that if you travel somewhat often, there is a way to get free access to airport lounges. No matter which airline you are flying on. You can relax comfortably before your flight, enjoy the quiet space, free food, free beverages, etc. That's what we did before our WOW air flights in Montreal and in all other airports where we've taken a WOW air flight (except in Iceland, no lounge yet). There are also lounges for Toronto departures.
It may seem contradictory to have lounge access and fly with ultra low-cost carriers, but it's not. ULCCs are great and a great way to travel more, since their fares are so low. Having free lounge access makes travel more enjoyable, no matter the airline. Click here to find out more about the credit card that gives you free access or here to learn more about Priority Pass… and don't miss our detailed article next month about what it's like to use these lounges.
Bottom Line
That's what it's like to actually fly a really cheap flight to Europe on WOW air.
Have you ever flown on WOW air? Tell us about it in the comments below!
Subscribe to our free newsletter in 3 clicks to receive flight deals and travel tips in your inbox directly.
Help us spread the word about our flight deals and travel tips by sharing this article and most importantly bookmark Flytrippers so we can help you navigate the world of low-cost travel!
Advertiser Disclosure: Flytrippers receives a commission on links featured in this blog post. We appreciate if you use them, especially given it never costs you anything more to do so, and we thank you for supporting the site and making it possible for us to keep finding the best travel deals and content for you. In the interest of transparency, know that we will NEVER recommend a product or service we do not believe in or that we do not use ourselves, as our reputation and credibility is worth far more than any commission. This principle is an essential and non-negotiable part of all our partnerships: we will never give any third-party any control whatsoever on our content. For more information on our advertiser disclosure, click here.
Share this post to help us help more people travel more for less: