Deals like the ones we find here at Flytrippers are really the best way to save money on flights. But if you want to be sure you see them quickly (and before everyone else), here's a fairly simple Facebook trick to do today that will only take you about 30 seconds.
You may have heard about it in the media recently, Facebook wants to show you more content from your family and friends on your news feed. Which in itself is very good, obviously.
The problem with that is that you might not see our deals anymore. And so you might miss the deal you've been waiting for, or THE deal of the year (like Europe for $247 round trip like we had from Montreal & Toronto during the holidays for example).
In fact, Facebook already hides most of our deals from you: there are over 75,000 of you who follow us across Canada, but by default Facebook will only show our deals to about 10% of you. Facebook obviously wants us to pay for you to see our deals… even if you follow us and "like" us!
And as you know, since these are deals that often are discounts of more than 50% off the regular price (as is often the case on our deal page), you need to book them fast because unfortunately they expire very quickly. Sometimes they're gone after a day, sometimes after only an hour.
That's the name of the game when the deals are this good.
So here's a super simple trick that you should do right now to see our deals first and drastically increase your chances of being able to take advantage of an offer you like… and one you should do if you don't want to miss anything and continue to see Flytrippers in your news feed.
And we promise we won't spam you with dozens of deals, we only share between 1 and 4 per day… and only the best! You can always see all the other ones on directly on our deal pages.
This trick will put our daily Facebook posts at the top of your Facebook feed, but don't worry, it won't send you a notification for every post, that's a bit extreme.
It'll only make sure that what we publish is up there as soon as you open up Facebook, right at the top of your news feed, without harassing you. So apart from visiting the website every day, this is the best way not to miss our deals.
Here's how to do it.
How to See Our Deals First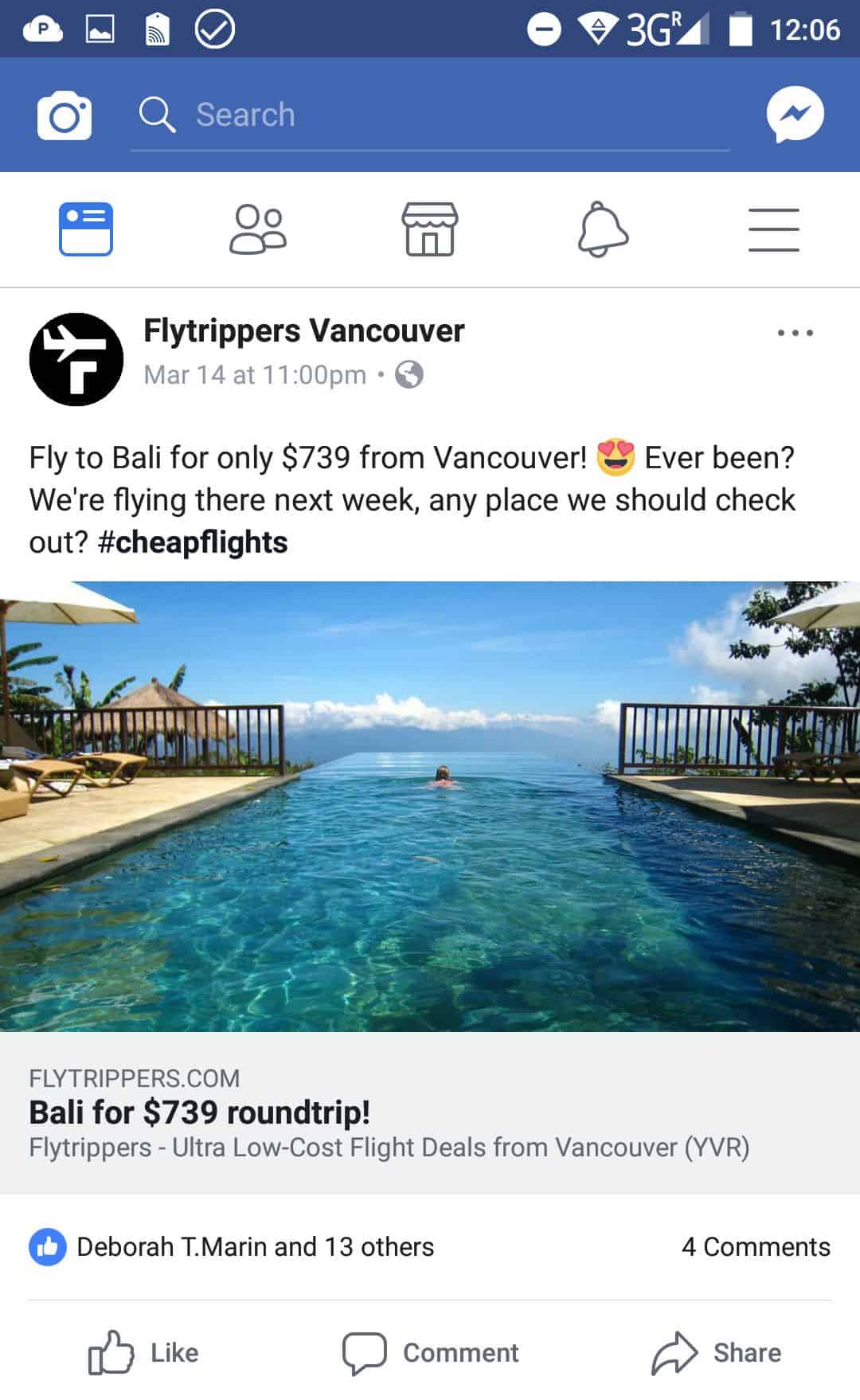 If you find that it's already too hard to see the current number of deals we post at ridiculous prices (because you don't have enough vacation time to enjoy them all), don't change anything but you may see less and less of them because Facebook will show you less than it does now.
Here is the step-by-step guide with images (there are only three very easy steps).
Steps to See Flytrippers First on Facebook
I'll show you the process step by step (on smartphones and on desktop computers) so that you can see all of our 1-4 Facebook posts a day first.
1. Go to the Flytrippers Page for Your Departing City
Search for Flytrippers Calgary, Flytrippers Edmonton, Flytrippers Halifax, Flytrippers Montreal, Flytrippers Ottawa, Flytrippers Quebec, Flytrippers Toronto, Flytrippers Vancouver or Flytrippers Winnipeg on Facebook and go to the main page.
Smartphone: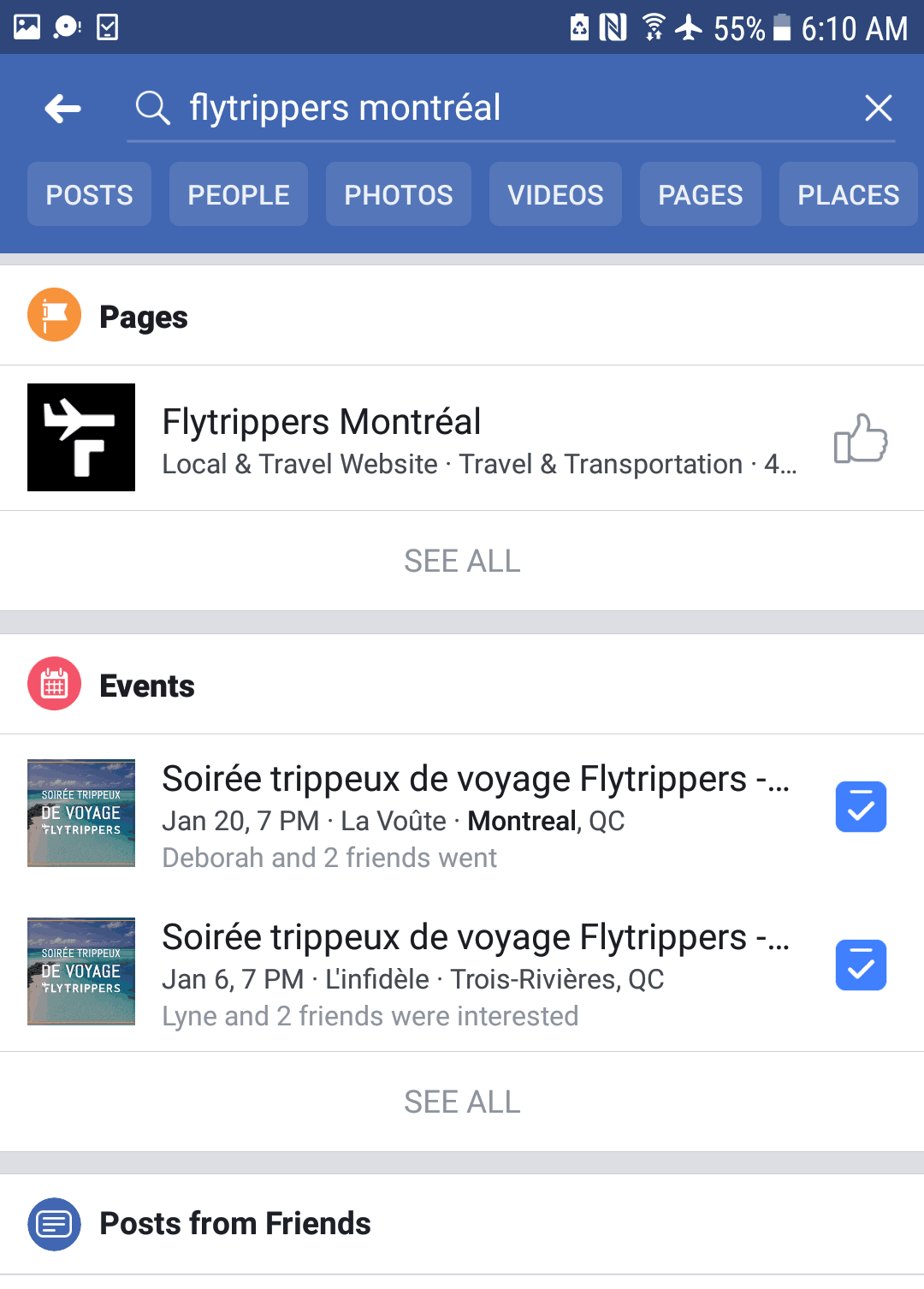 Desktop:

2. Go to the Top Buttons, the Row Where it Says "Liked"
Click on the second button, the one that says "Following". This is the button to the right of "Liked".
Smartphone: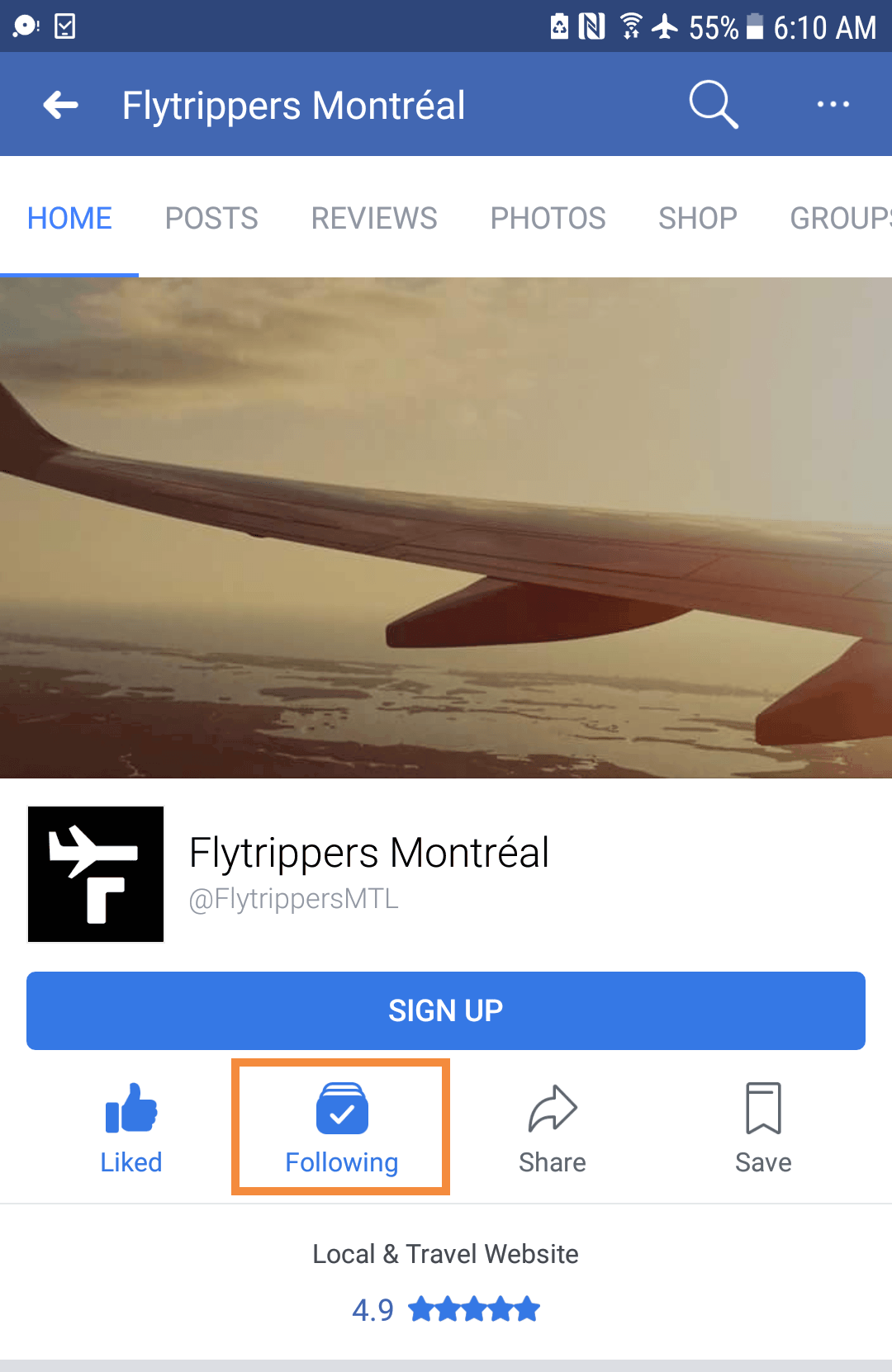 Desktop:

3. Click on "See First"
Facebook sets all your pages to "default", which means you won't see everything. If you really want to see 1-4 publications a day at the top of your news feed, simply change it to "See First".
Smartphone: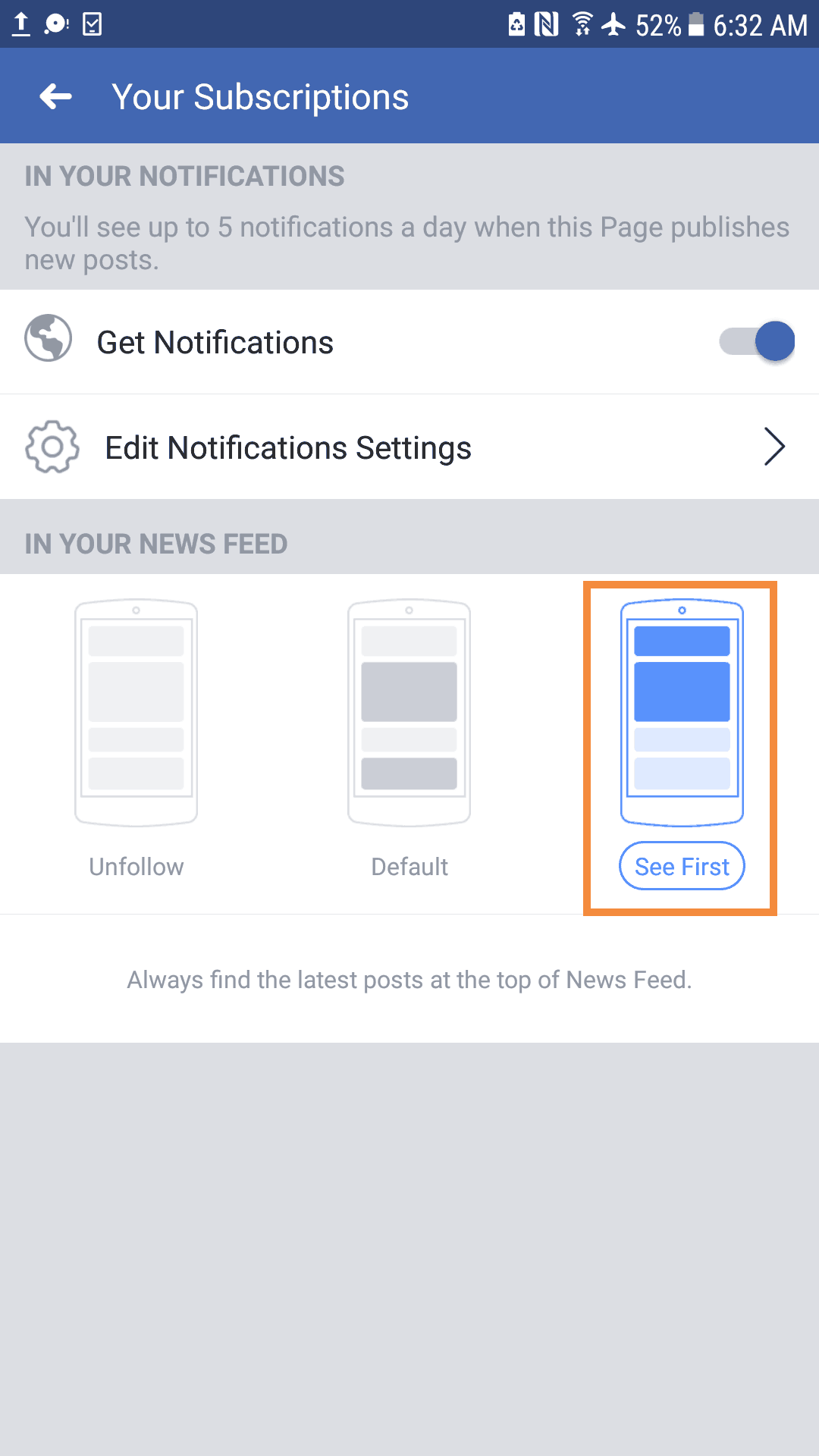 Desktop: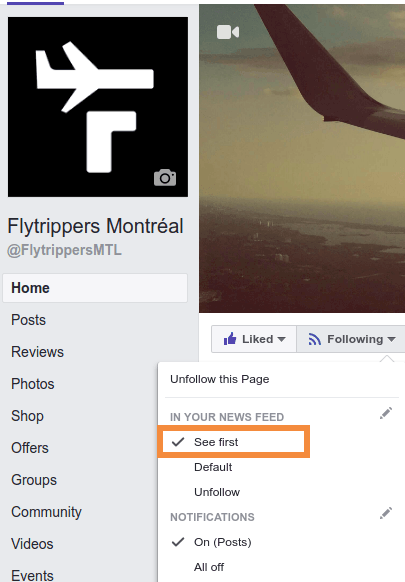 Summary
If you are our #1 fans and you won't find it too much (or too tempting) to see all our great deals at the top of your news feed, this trick will be really helpful for you.
You'll see all of our Facebook posts at the top of your news feed and see our deals before our thousands of other fans in your city!
What do you think of this trick? Tell us in the comments below!
Help us spread the word about our flight deals and travel tips by sharing this article and most importantly bookmark Flytrippers so we can help you navigate the world of low-cost travel!
Advertiser Disclosure: Flytrippers receives a commission on links featured in this blog post. We appreciate if you use them, especially given it never costs you anything more to do so, and we thank you for supporting the site and making it possible for us to keep finding the best travel deals and content for you. In the interest of transparency, know that we will NEVER recommend a product or service we do not believe in or that we do not use ourselves, as our reputation and credibility is worth far more than any commission. This principle is an essential and non-negotiable part of all our partnerships: we will never give any third-party any control whatsoever on our content. For more information on our advertiser disclosure, click here.
Share this post to help us help more people travel more for less: