To pass the time while we can't travel, we asked our 130,000 Facebook subscribers to share their most beautiful photos taken during their last trip. Believe it or not, we received over 700 different photos from people in all the cities where we spot flight deals! To help you dream about your next trip, we decided to share the best of them, sorted by destination!
We received pictures from destinations all over the globe, and we have now put all the best ones from one of the world's best spots (Hawaii) in this Part 2 (you can read Part 1 with 14 photos of Canada)!
Do you want to share your passion for travel with our readers? Join our new cohort of guest-bloggers and help everyone discover your favorite destination!
The state of Hawaii is the most unique of the 50 US states, and the only one that is not in North America. It is an archipelago in the middle of the Pacific Ocean. Really in the middle of nowhere.
Fun fact: did you know that the Hawaiian language only has 13 letters?
Hawaii has 8 major islands: Kauai, Oahu, Molokai, Niihau, Kahoolawe, Lanai, Maui, and Hawaii (also called the Big Island).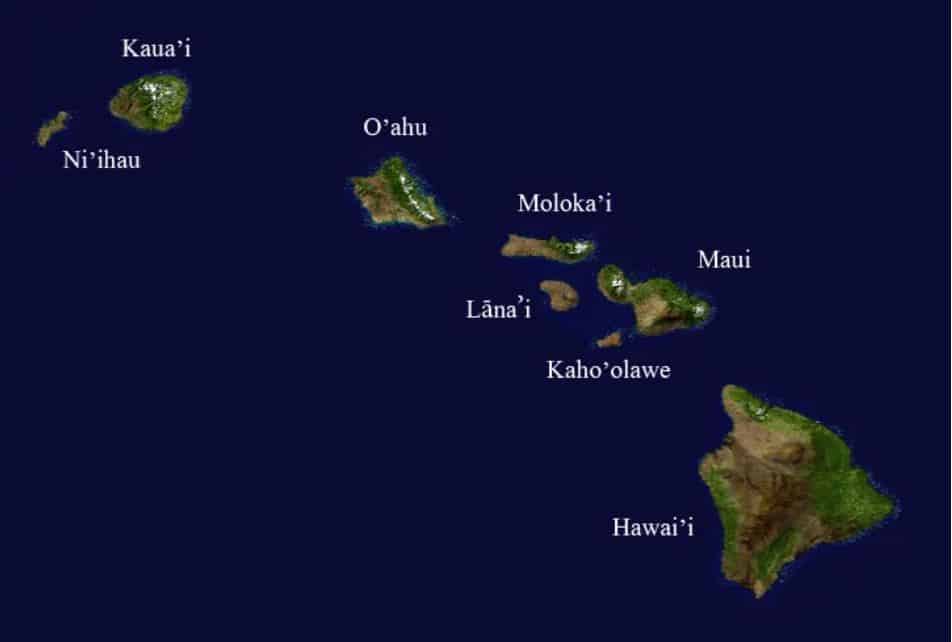 Most travelers visit the 4 most populous islands: Oahu, Hawaii, Maui, and Kaui. Flytrippers often spotted deals to these islands and we fully expect this to continue post-coronavirus.
Hawaii is a place you must visit at least once in your life, it's literally a paradise on earth. Here are our Flytrippers fans' pictures!
1. Kauai (Blanco B., Flytrippers Ottawa)
One of the best places to go camping! Hawaii being quite expensive, this a great way to explore the islands on a budget and still have a really nice experience!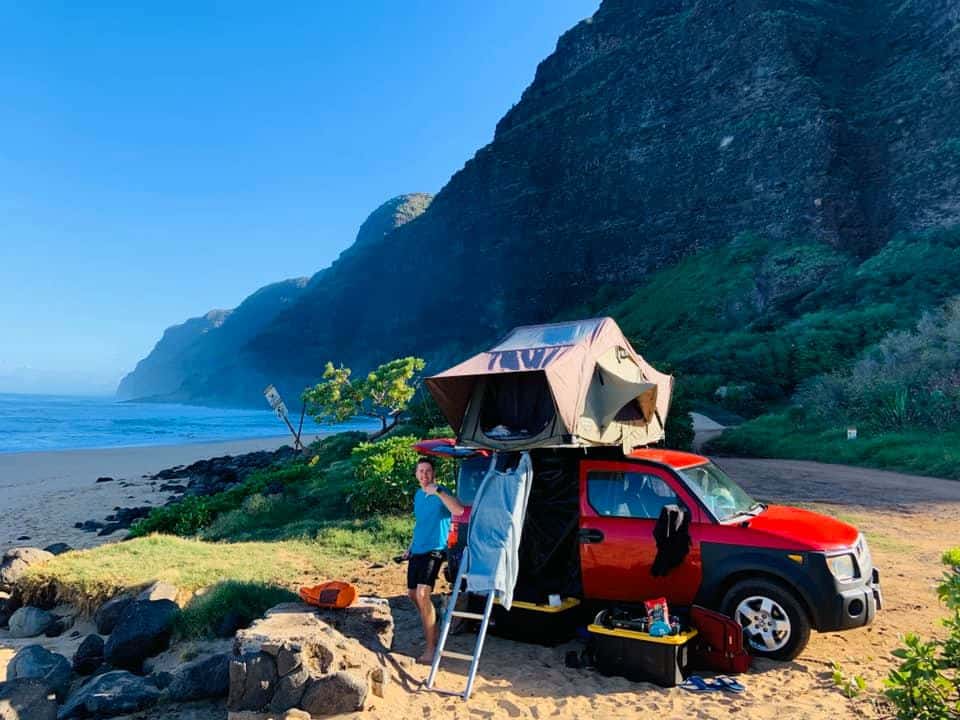 2.1. Kauai – Kalalau Valley (Becky G., Flytrippers Ottawa)
Kalalau Vally is now a protected area after the creation of the Nā Pali Coast State Park.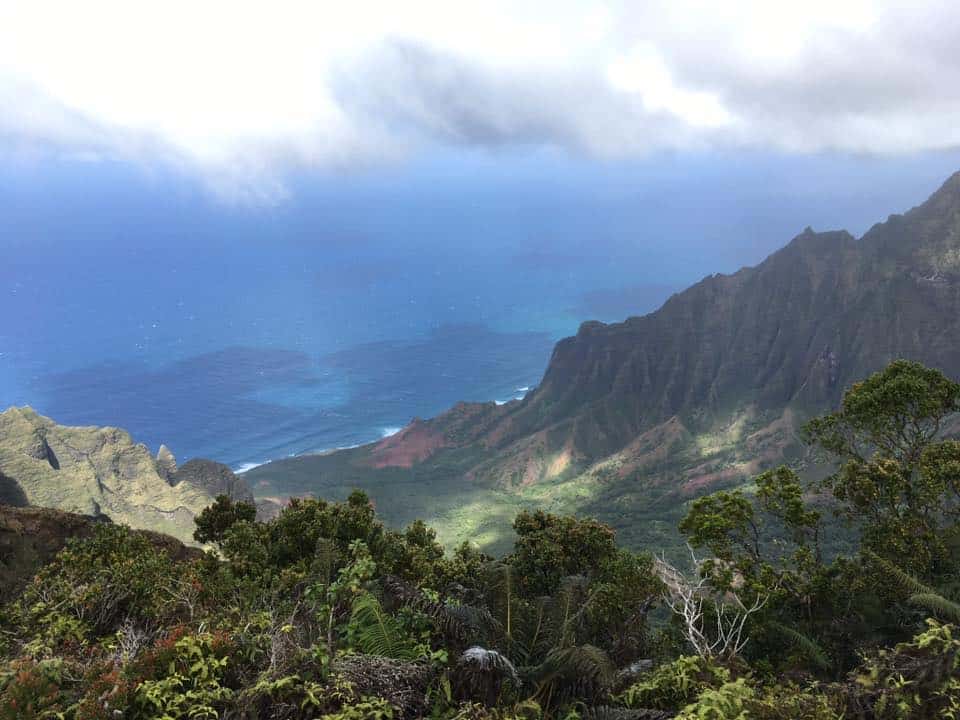 2.2. Kauai – Kalalau Valley (Marie-Ève N., Flytrippers Montreal)
Here's the same popular spot from another angle!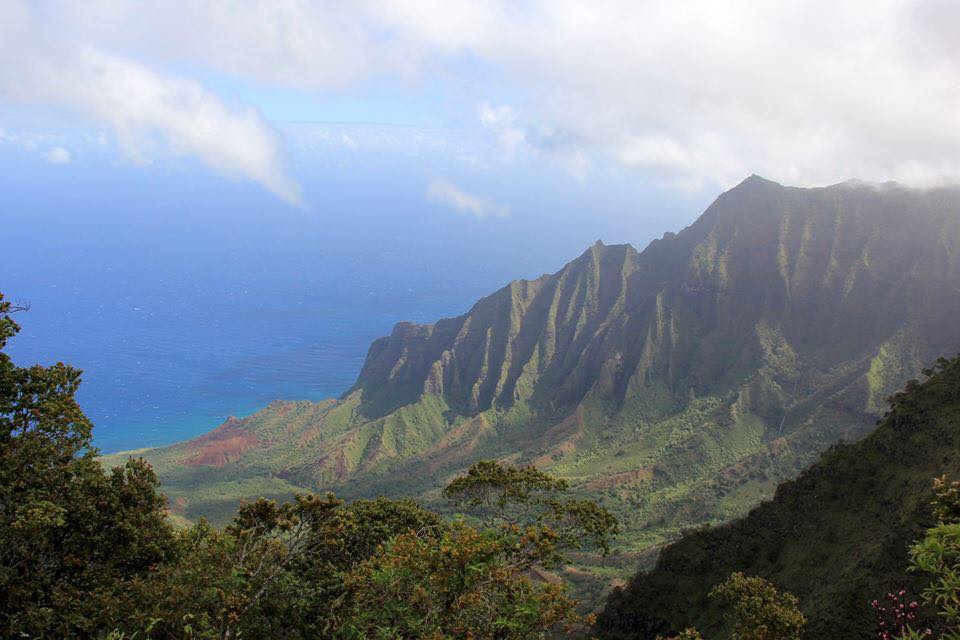 3. Big Island – Waipiʻo Valley (Marie-Michelle L., Flytrippers Montreal)
As you can tell from its name, Big Island of Hawaii is the biggest one. If you want to head to Hawaii on a budget, we suggest you begin with this island since it's the least expensive one.
It is also a great place to get out of the cities since this island is home to less than 15% of the state's total population which makes it the least densely populated of the 4 main islands.
Big Island has some impressive landscapes. This is where the most active volcano of Hawaii, Kilauea, erupted in 2014. You can even visit several lava tubes on the island!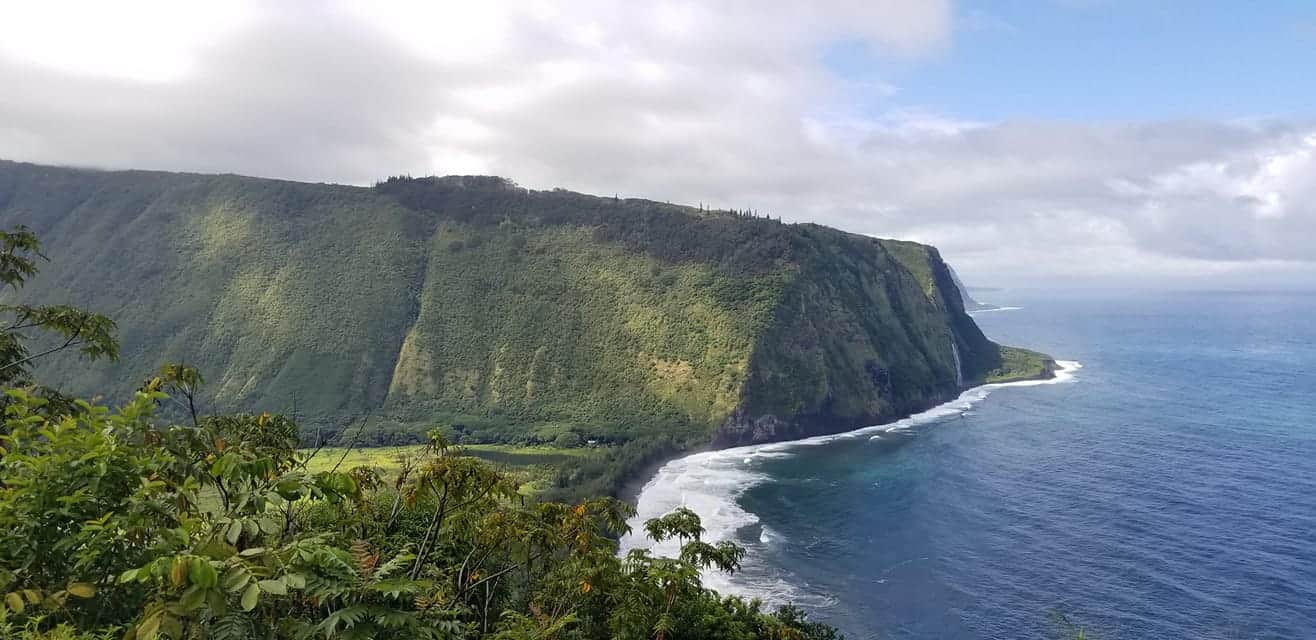 4. Big Island – Papakōlea Green Sand Beach (Andrew G., Flytrippers Ottawa)
For those who love turquoise water! We've heard snorkeling is amazing around Big Island!
Other great Big Island beaches include Punalu'u Black Sand, Beach, Hapuna Beach, and Mauna Kea Beach!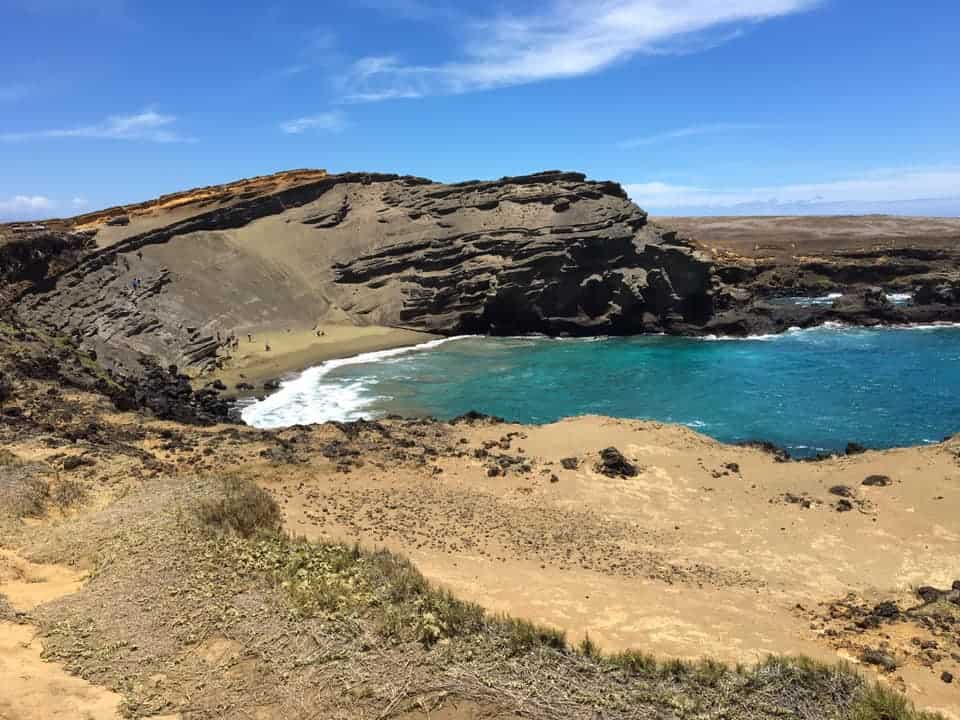 5. Big Island – Ka Lae / South Point (Myriam R., Flytrippers Québec)
For those who love adrenaline, you can do some cliff jumping from there!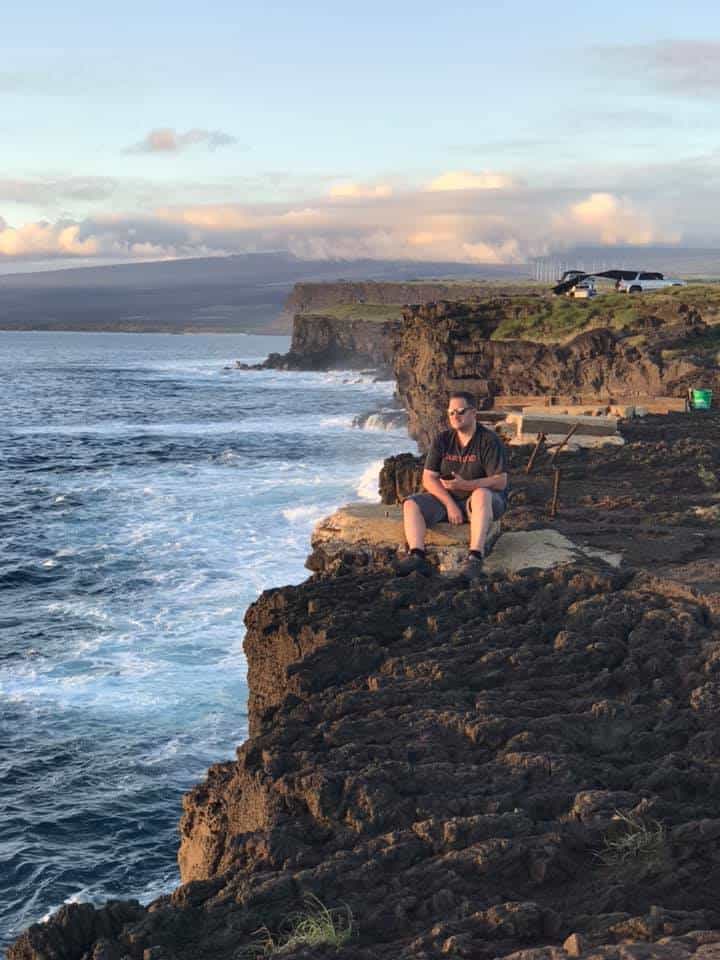 6.1 Maui – Red Sand Beach (Justine D., Flytrippers Quebec)
Here's the third island: Maui! There is a lot to see on this island. You can hike in a bamboo forest, drive on the renown Road to Hana, swim at one of the best beaches in the world (Makena Beach), and so much more.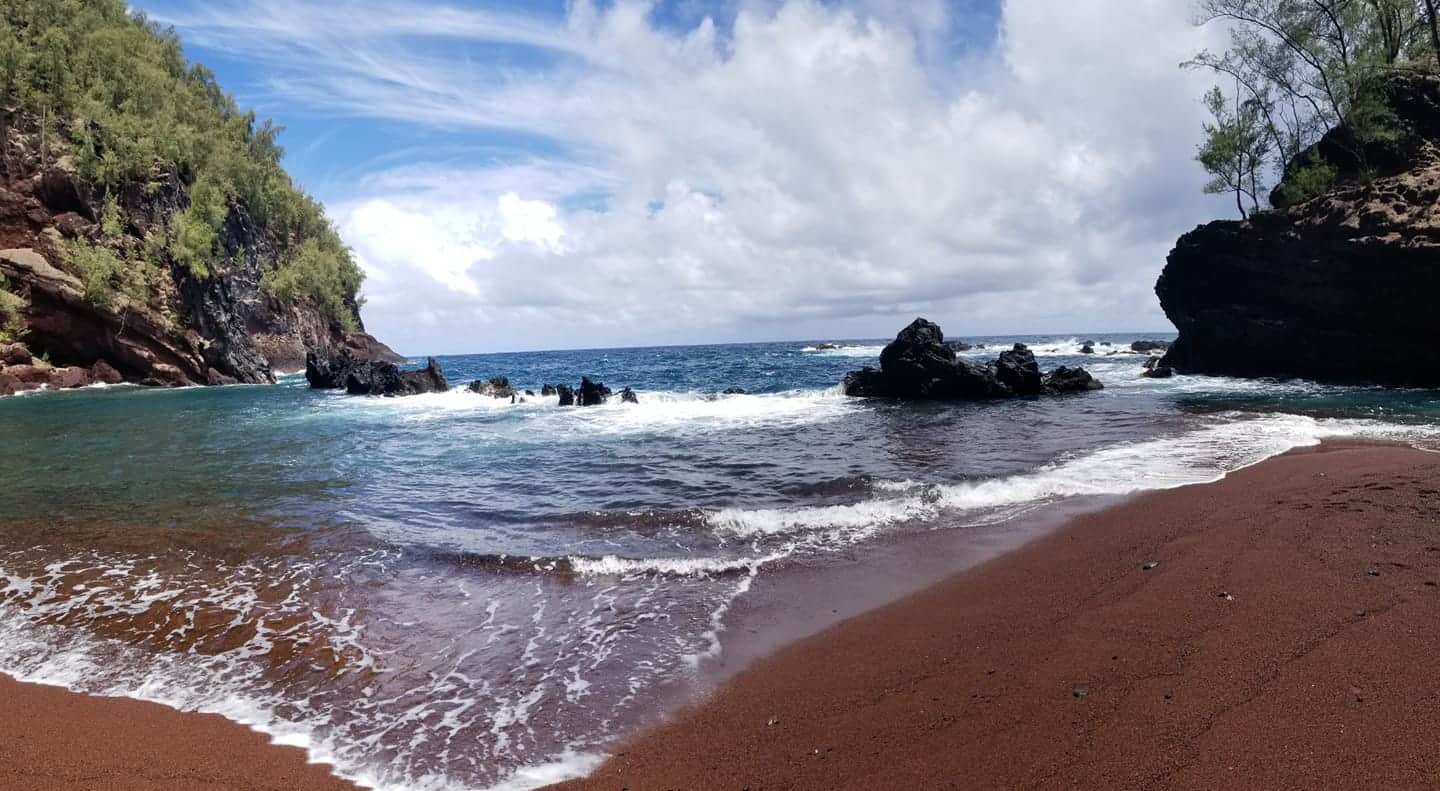 6.2 Maui – Red Sand Beach (Maude L., Flytrippers Montreal)
Another picture of this unique spot.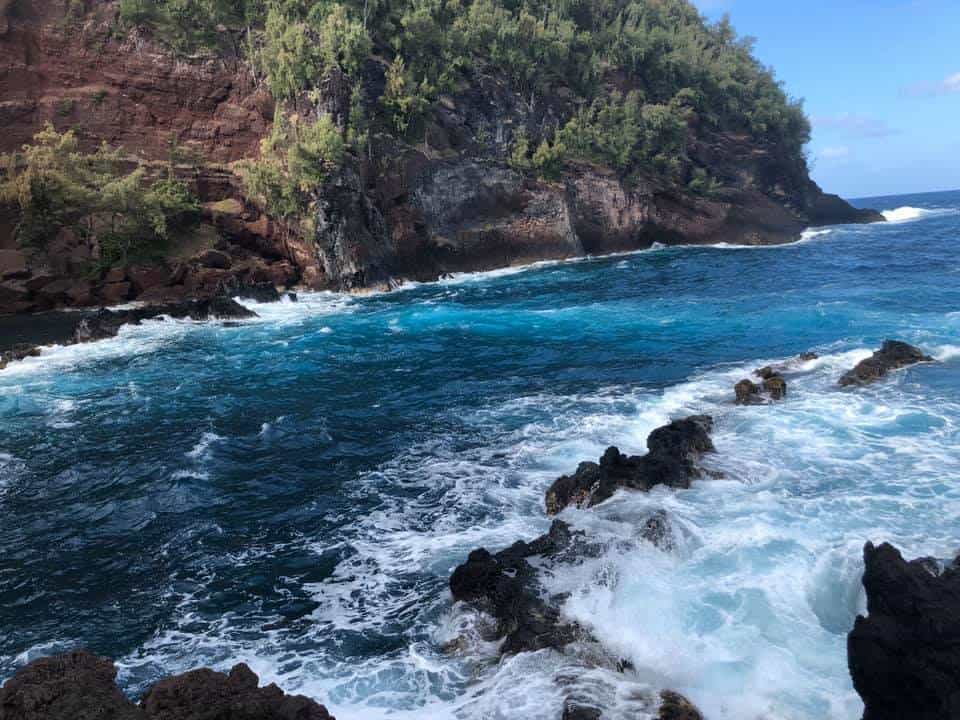 7. Maui (Marie-Hélène G., Flytrippers)
Arguably one of the most beautiful islands in Hawaii! Maui has a lot to offer including lush marine wildlife. If you're into scuba diving or snorkeling, this is a great place for that!
8. Maui – Haleakala Crater (Evelyne L., Flytrippers Montreal)
If you visit Maui, don't forget to head to Haleakala National Park to watch the sunrise at the top of the world's largest dormant volcano rising 10,023 feet above sea level: Haleakala Crater!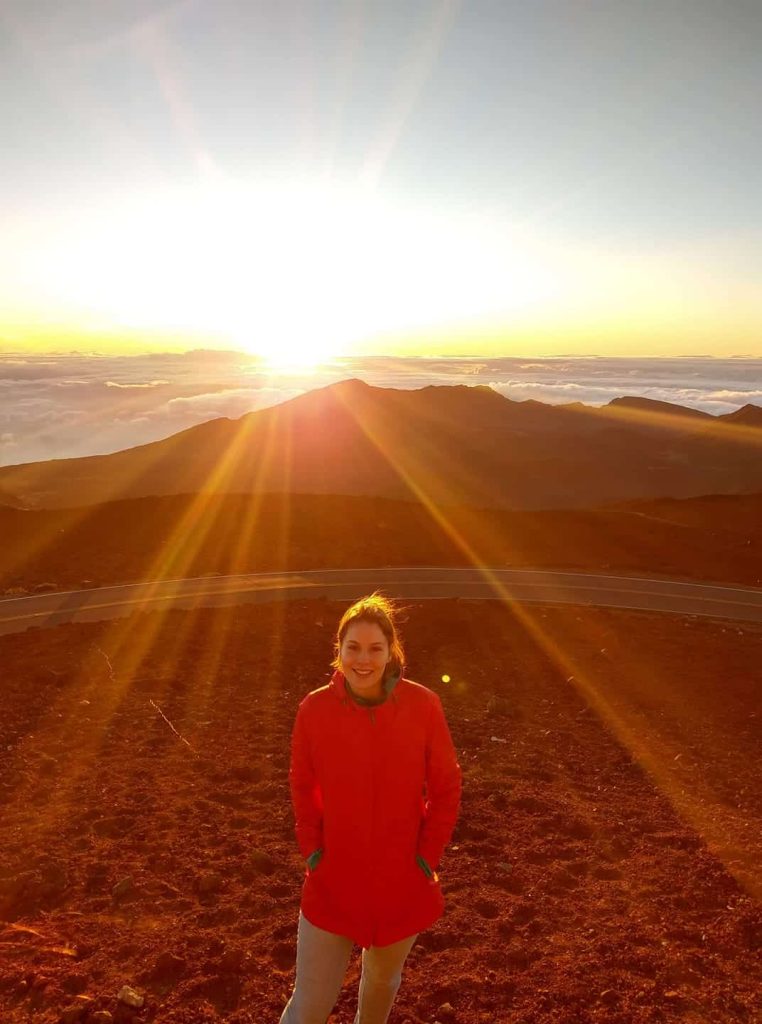 9. Maui (Mélissa B., Flytrippers Quebec)
Impressive, no matter the season.

10. Oahu – North Shore (Marie-Ève H., Flytrippers Montreal)
Last, but not the least, Oahu, where most of Hawaii's population lives. Each year, famous surfing competitions take place on the North Shore of Oahu!

11. Oahu – Diamond Head (Marie-Hélène G., Flytrippers)
Diamond Head is this old volcano just 15 minutes away from Waikiki! You can go inside the crater or do the short hike to the top! It will give you a wonderful view of Honolulu's skyline. It's the state capital and largest city!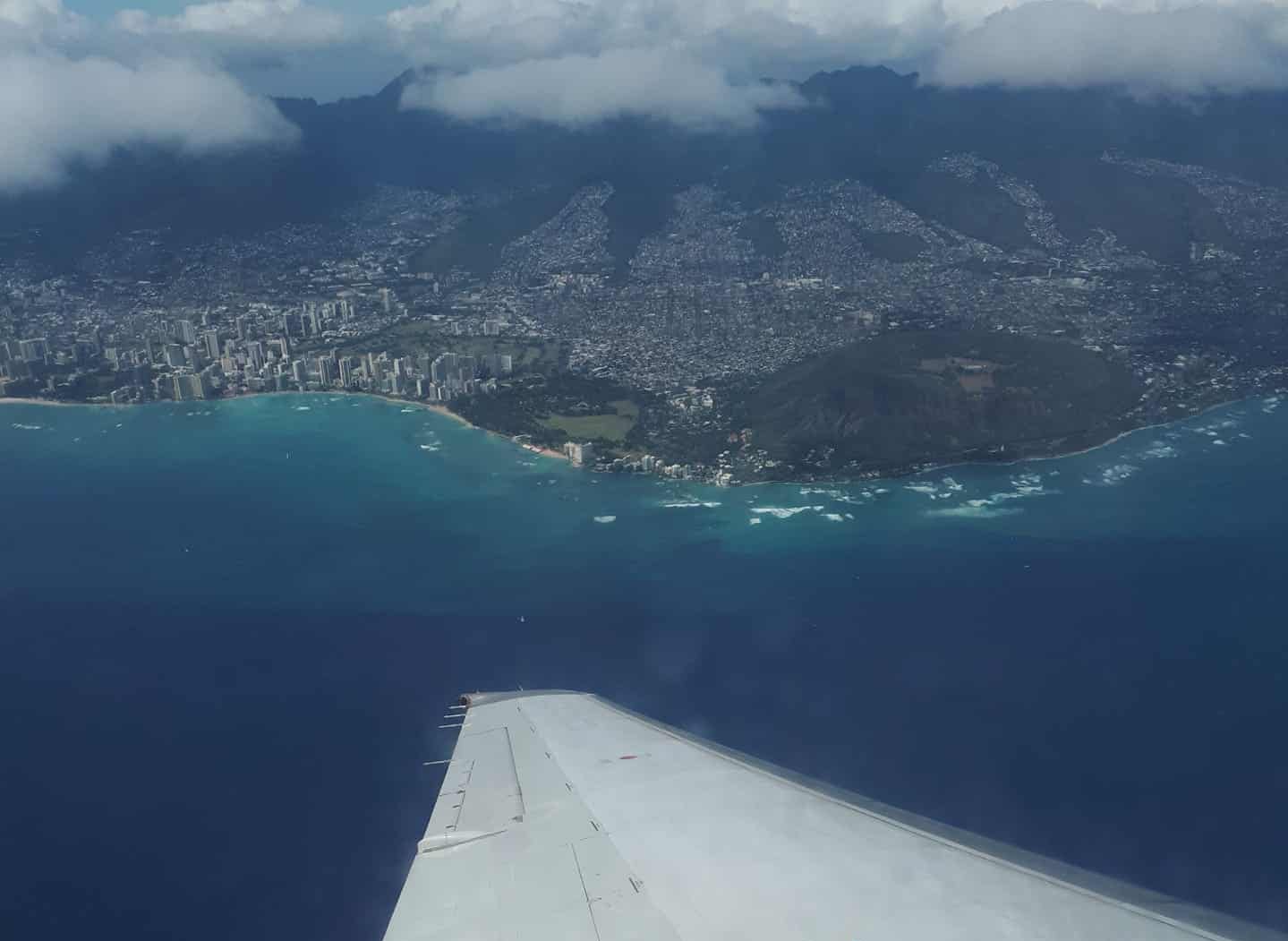 12. Oahu – Hanauma Bay (Samuel R., Flytrippers Quebec)
When you'll go to Oahu, the best thing to do is to rent a car and drive all around the island to see all the best spots! That's what I did and we saw so many great places like this beach that Samuel shared!

13. Oahu – Koko Crater (Jacinthe M., Flytrippers Quebec)
Koko Crater Railway trail is a popular one! As you can see, the view is worth the trip!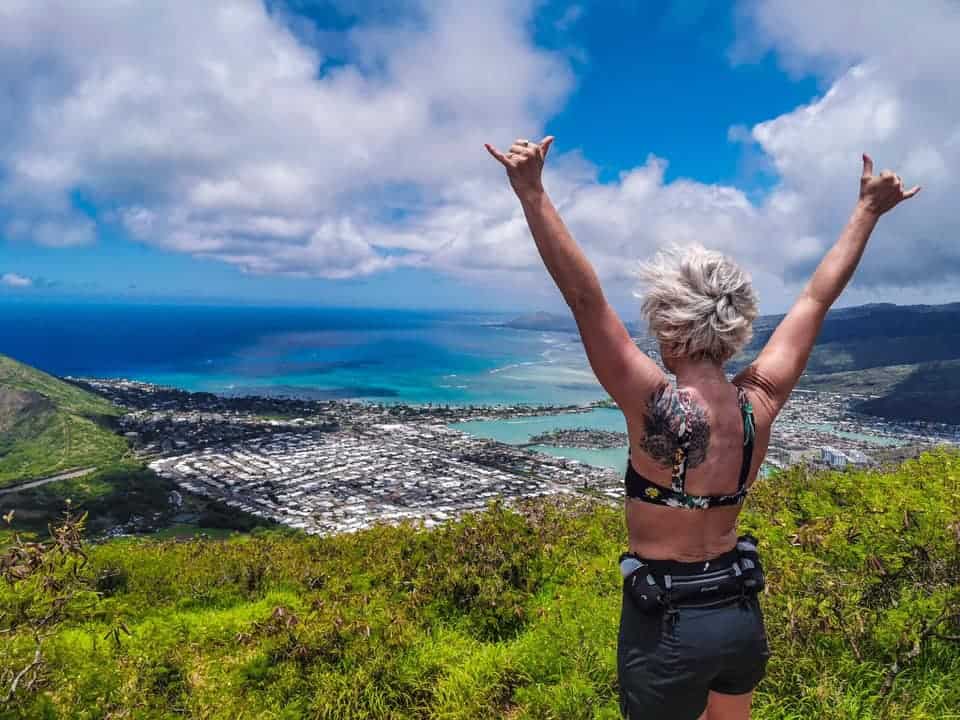 In Oahu, you can also do one of the many Kualoa Ranch movie tours if you're a fan of movie productions like Jurassic Park, Hawaii Five-0, Jumanji, 50 First Dates, Lost, and many others. If you're more about history, Pearl Harbour Historic Site is a must-see!
Want to travel through our next photo posts?


Summary
Stay tuned for our next articles including the best photos from our subscribers!
What is your favorite place in Hawaii? Tell us in the comments!
Help us spread the word about our flight deals and travel tips by sharing this article and most importantly bookmark Flytrippers so we can help you navigate the world of low-cost travel!
Cover image: North Shore, Oahu, Hawaii (photo credit: Marie-Ève H., Flytrippers Montreal)

Advertiser Disclosure: Flytrippers receives a commission on links featured in this blog post. We appreciate if you use them, especially given it never costs you anything more to do so, and we thank you for supporting the site and making it possible for us to keep finding the best travel deals and content for you. In the interest of transparency, know that we will NEVER recommend a product or service we do not believe in or that we do not use ourselves, as our reputation and credibility is worth far more than any commission. This principle is an essential and non-negotiable part of all our partnerships: we will never give any third-party any control whatsoever on our content. For more information on our advertiser disclosure, click here.
Share this post to help us help more people travel more for less: