Ever thought about exploring Australia's Northern Territory? If not, you definitely should! This place is a goldmine of stunning landscapes, rich cultural heritage, and diverse wildlife. Earlier this year, I had the opportunity to explore Darwin and its surroundings on my way from New Zealand to Timor-Leste with my girlfriend.
Our experience in Australia's Northern Territory was awesome and it was definitely worth stopping here. From immersing ourselves in the Aboriginal community's culture to exploring the vibrant local art scene, from tasting green ants to spotting crocodiles in the wild, every day was filled with new experiences and discoveries.
So, are you ready to embark on an unforgettable journey to Australia's Northern Territory? Let's dive in!
My trip to Darwin, Australia
Initially, Darwin wasn't on my radar, but that's the beauty of long stopovers — they open up opportunities to discover new places (AND save you money, which means you can travel more).
My girlfriend and I had to make our way from New Zealand to Timor-Leste, the least-known country in Southeast Asia. On our dates, the most affordable flights from Wellington (WLG) to Dili (DIL) were ones with a self-transfer in Darwin (DRW).
It's a place I'd never visited before, even if I had already been to Australia. So, we decided to extend our stopover for a few days to explore the area and take advantage of a much cheaper flight from Darwin to Timor-Leste 4 days later.
Doing your own self-transfer like this (we also call it the separate tickets trick) is one of our best tricks for saving money on flights. Detailed guide coming soon.
You might be thinking, "Isn't Australia known for being a pricey destination to fly to?"
Well, that's not always the case. While it's true that deals to Australia aren't frequent from North America, we do occasionally spot some fantastic deals on our website for under $1000 roundtrip (more recently it's been thanks to the self-transfer tip once again, even from Canada).
My itinerary in Darwin, Australia
In this article, I'll share the itinerary we followed, which includes a mix of free, cheap, and slightly more expensive activities to suit all budgets.
From delving into local museums to savoring local cuisine, and even treating ourselves to a scenic flight, there are plenty of thrilling and budget-friendly activities to enjoy in Darwin.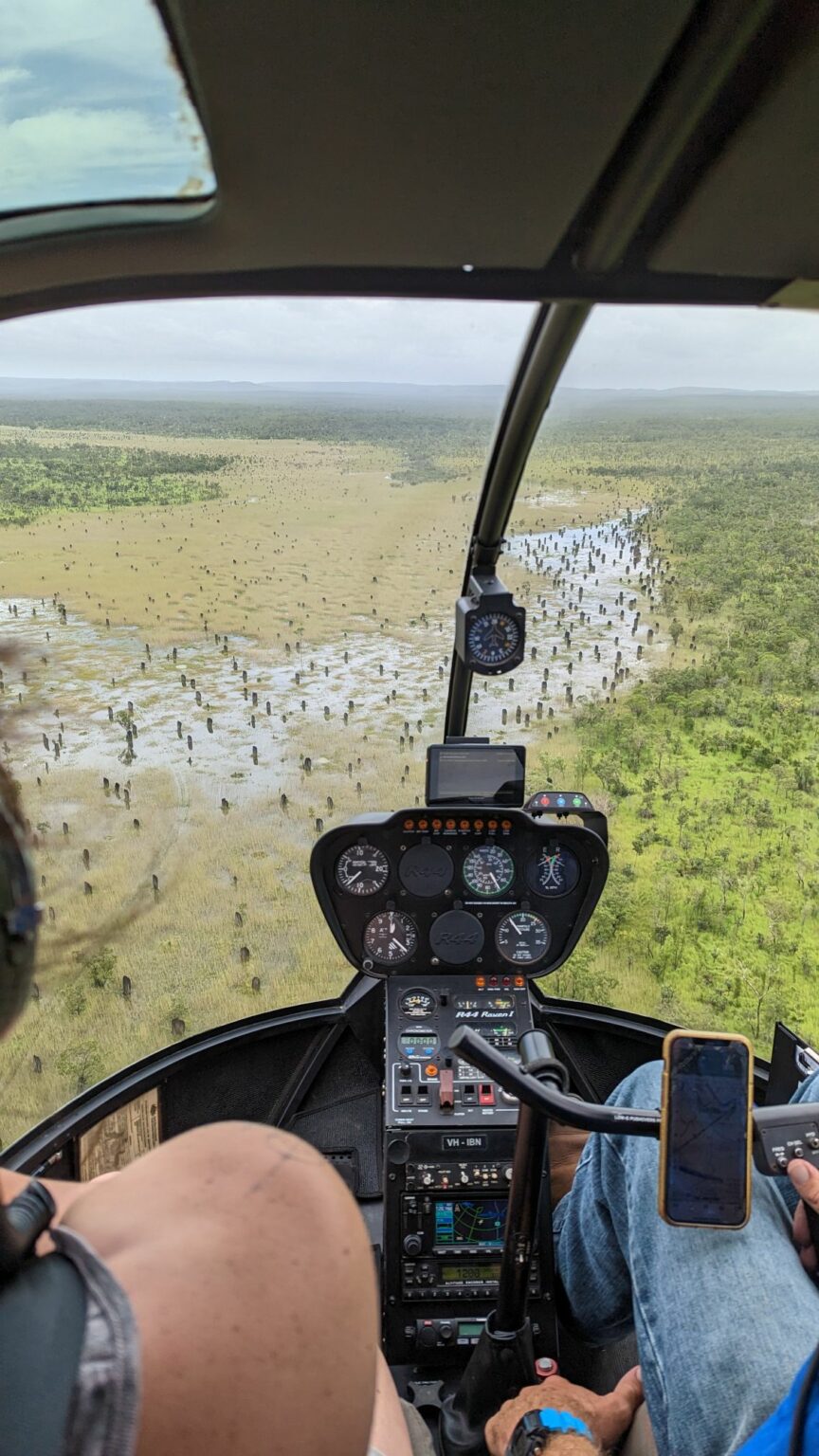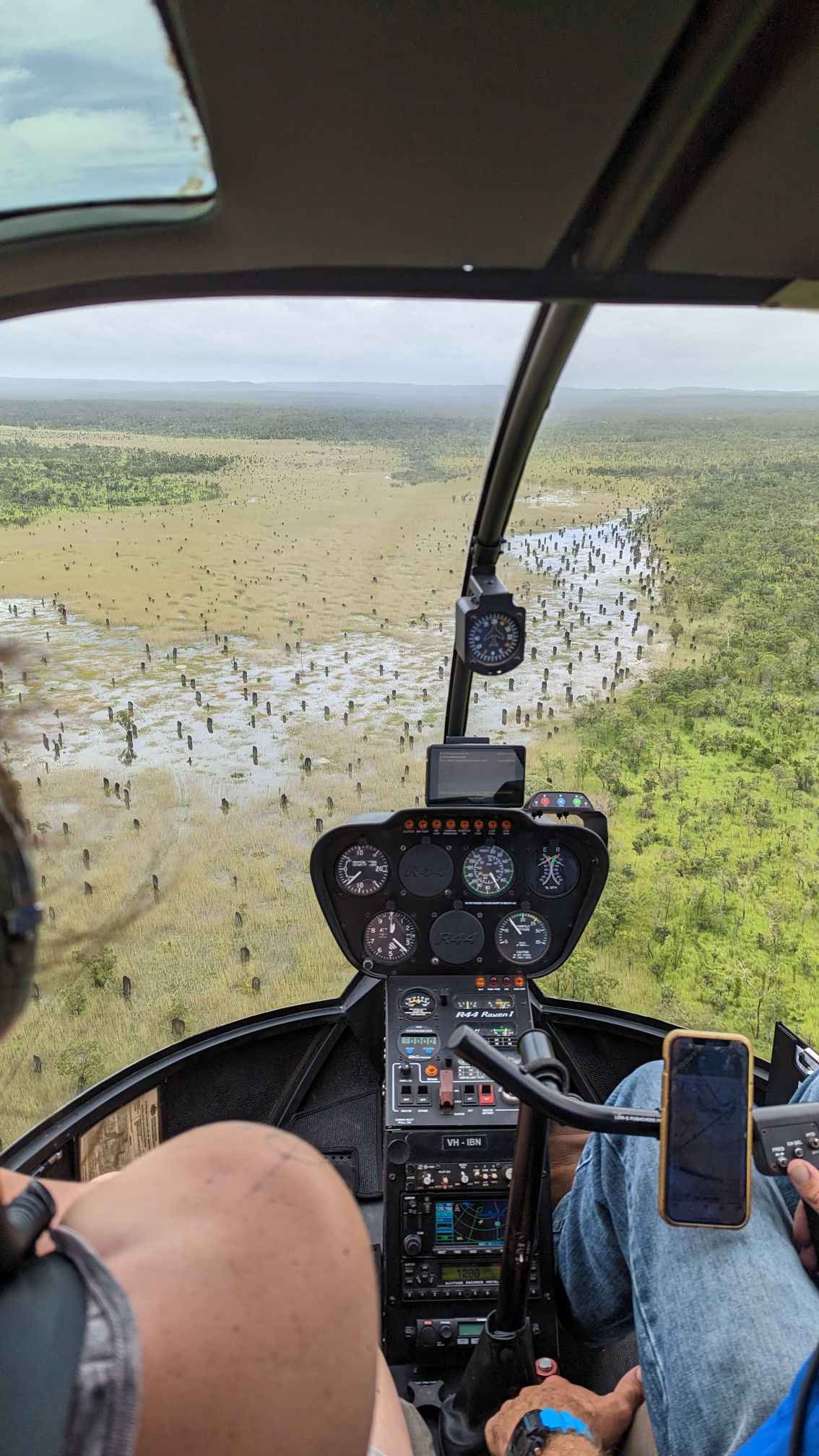 Day 1: Arrival and museum
We stayed at the Mindil Beach Casino Resort, just outside of Darwin. The hotel boasts a pretty cool lagoon pool and convenient gym facilities.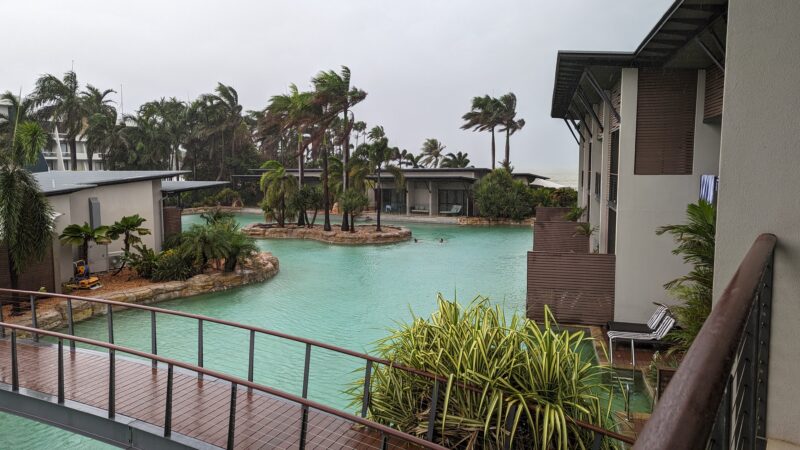 I usually don't opt for organized tours when I travel, but Tourism NT put together this whole tour for us. One of the highlights of our trip was our guide and driver, Ben from Autopia. He was very knowledgeable about everything we did, and we definitely wouldn't have licked random ants on our own, more on that later…
Our adventure kicked off with a visit to the Museum & Art Gallery of Northern Territory (MAGNT). This place was interesting, with lots of artistic, cultural, and scientific collections. The life-sized boats and the animal collections were my favorite. It's free to visit, so it is worth at least checking out.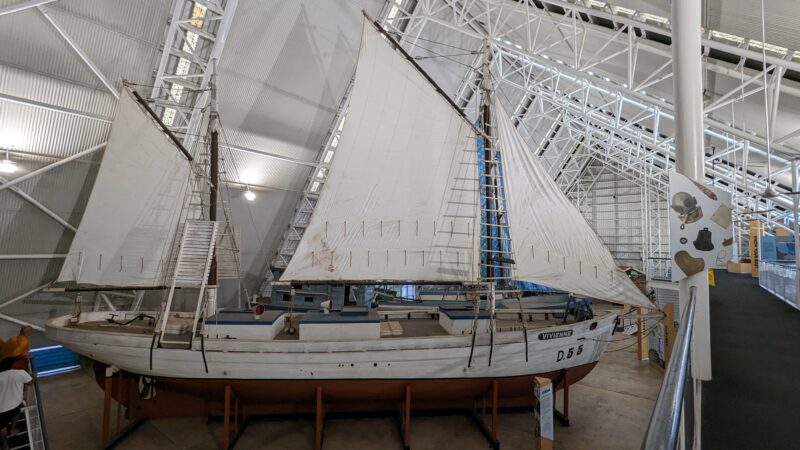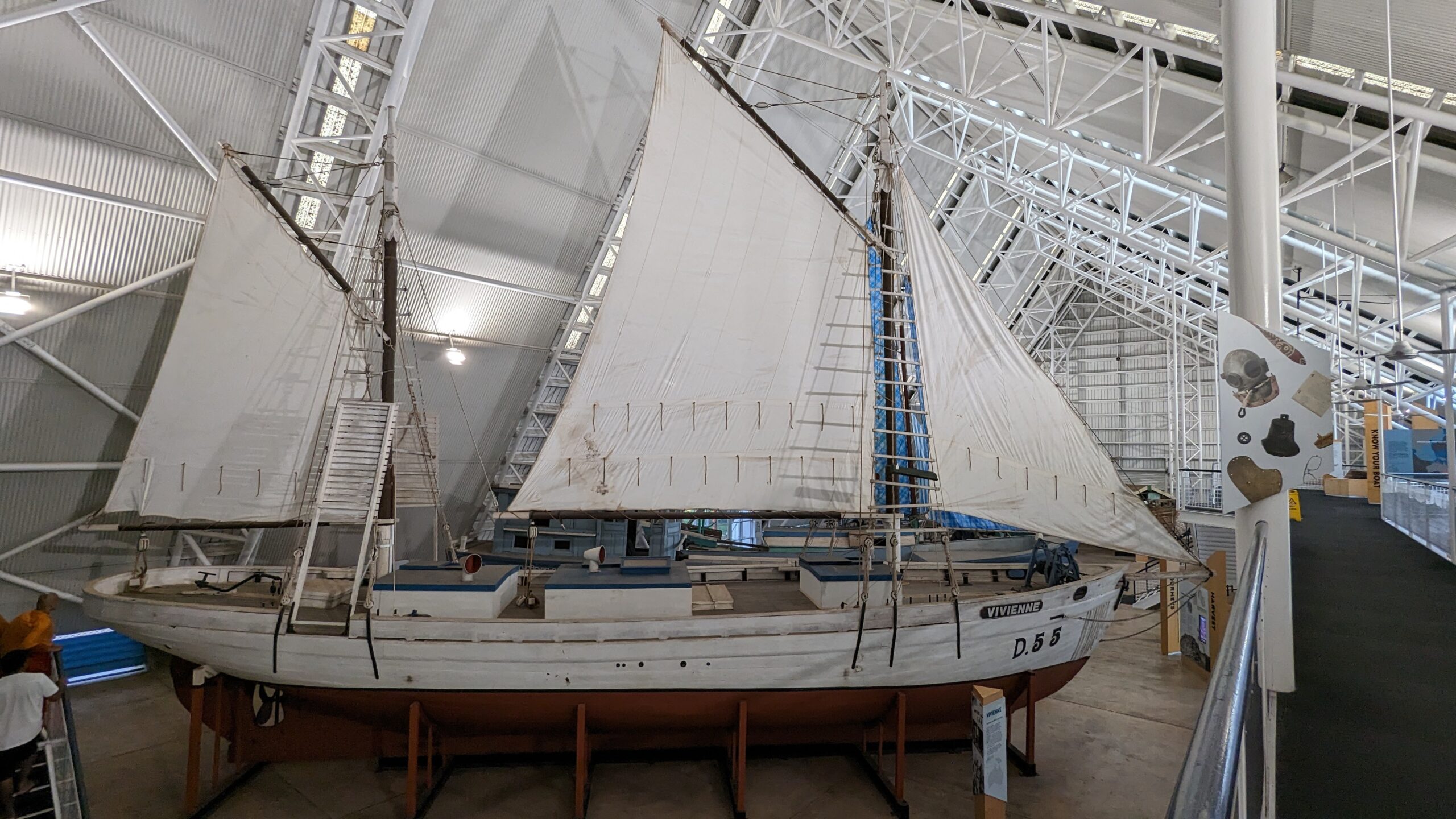 Next on our itinerary was the free Darwin Street Art Tour, organized by the people behind the Darwin Street Art Festival.
Now, this wasn't your typical art tour. We used an augmented reality app that brought the graffiti to life, making the whole experience interactive. As we strolled through the streets, we were treated to a vibrant display of local art, each piece telling a unique story. It was like walking through an open-air gallery.
The next activity was one of my favorites. We found ourselves at Charlie's of Darwin for a gin creation and tasting session! This was a real treat for our taste buds and our minds.
We didn't just taste the gin; we got to learn about the distillation process and even created our own unique blend. You get to give a name to a full-size bottle with your best mix and keep it, so that brings the cost of the experience (A$150, or C$135) way down, considering the usual high price of alcohol in Australia. And if you like it so much that you want to order more, they'll have the recipe and can ship a bottle.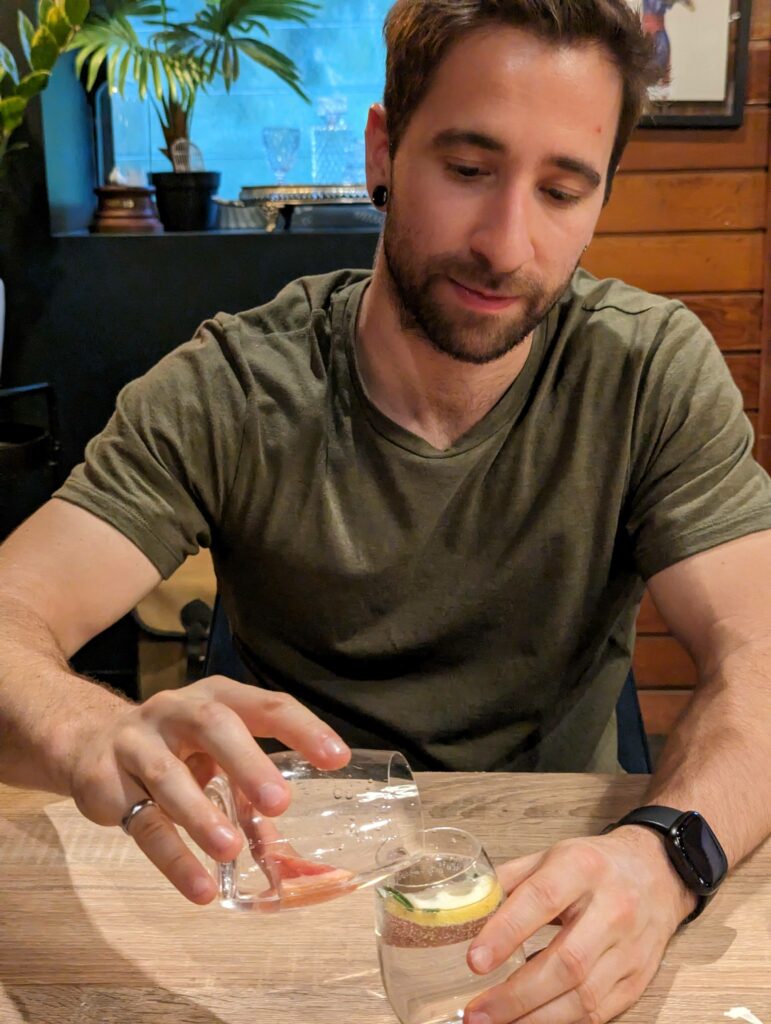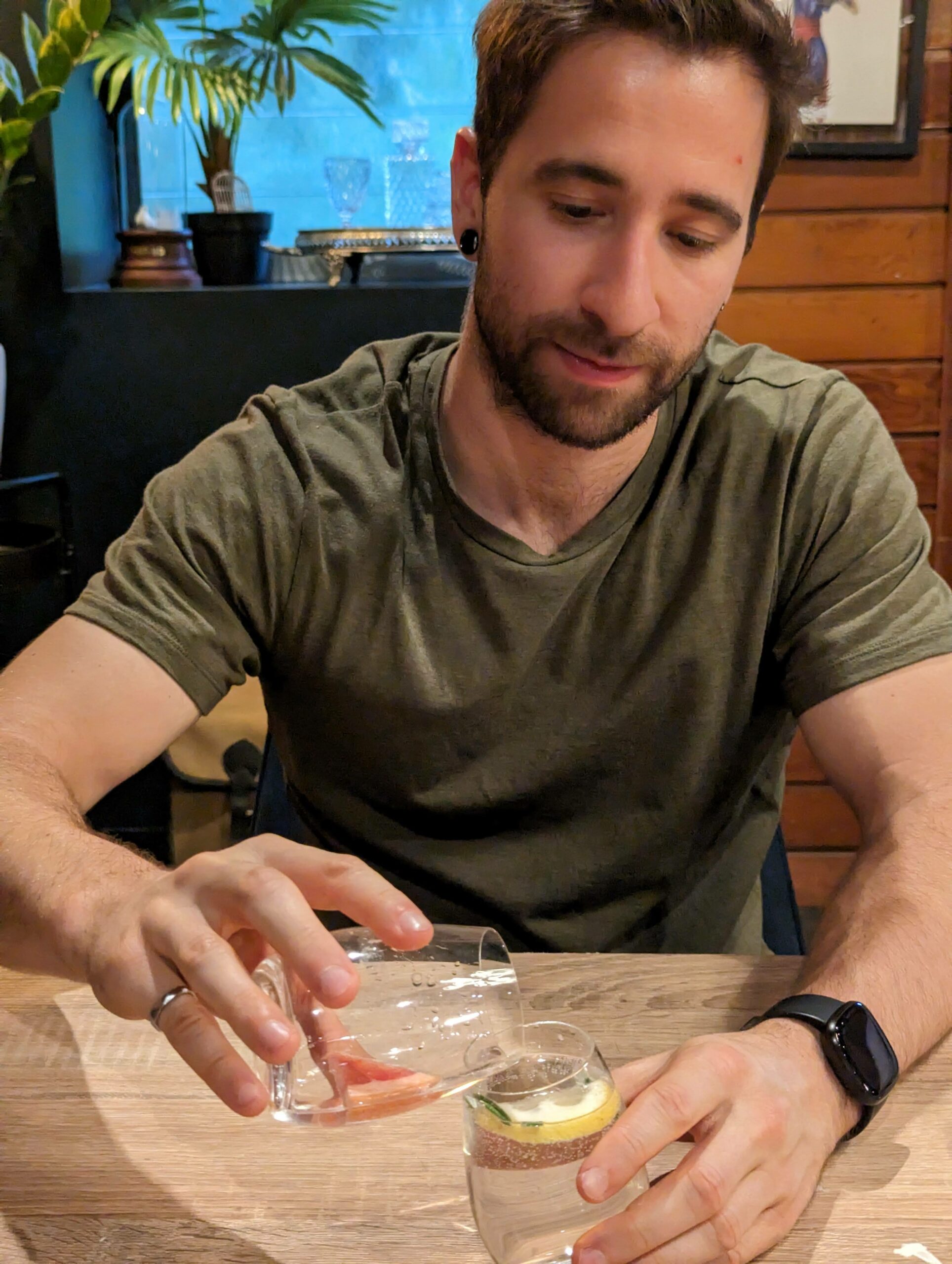 Day 2: National Park and ants
The following day was dedicated to immersing ourselves in the natural beauty of the Northern Territory. We visited Litchfield National Park, which is free to visit. The landscapes and waterfalls we saw were stunning.
Our first stops were Buley Rockhole, Florence Falls, and Wangi Falls. Visiting during the rainy season turned out to be a fantastic decision. The waterfalls were in full force, cascading down with a power and beauty that was truly awe-inspiring. Plus, the rainy season meant fewer crowds, which allowed us to enjoy these natural wonders in relative solitude.
We also got to see the magnetic termite mounds, a unique feature of the Northern Territory landscape.
These architectural marvels, all oriented in the same direction towards the magnetic North, were a testament to the wonders of nature.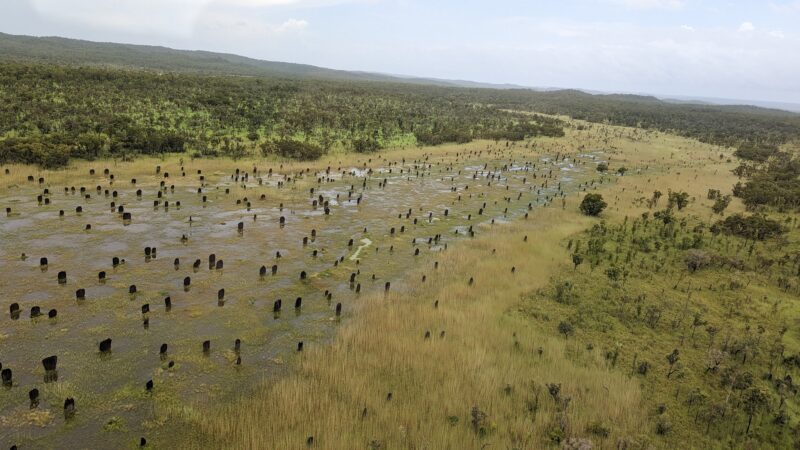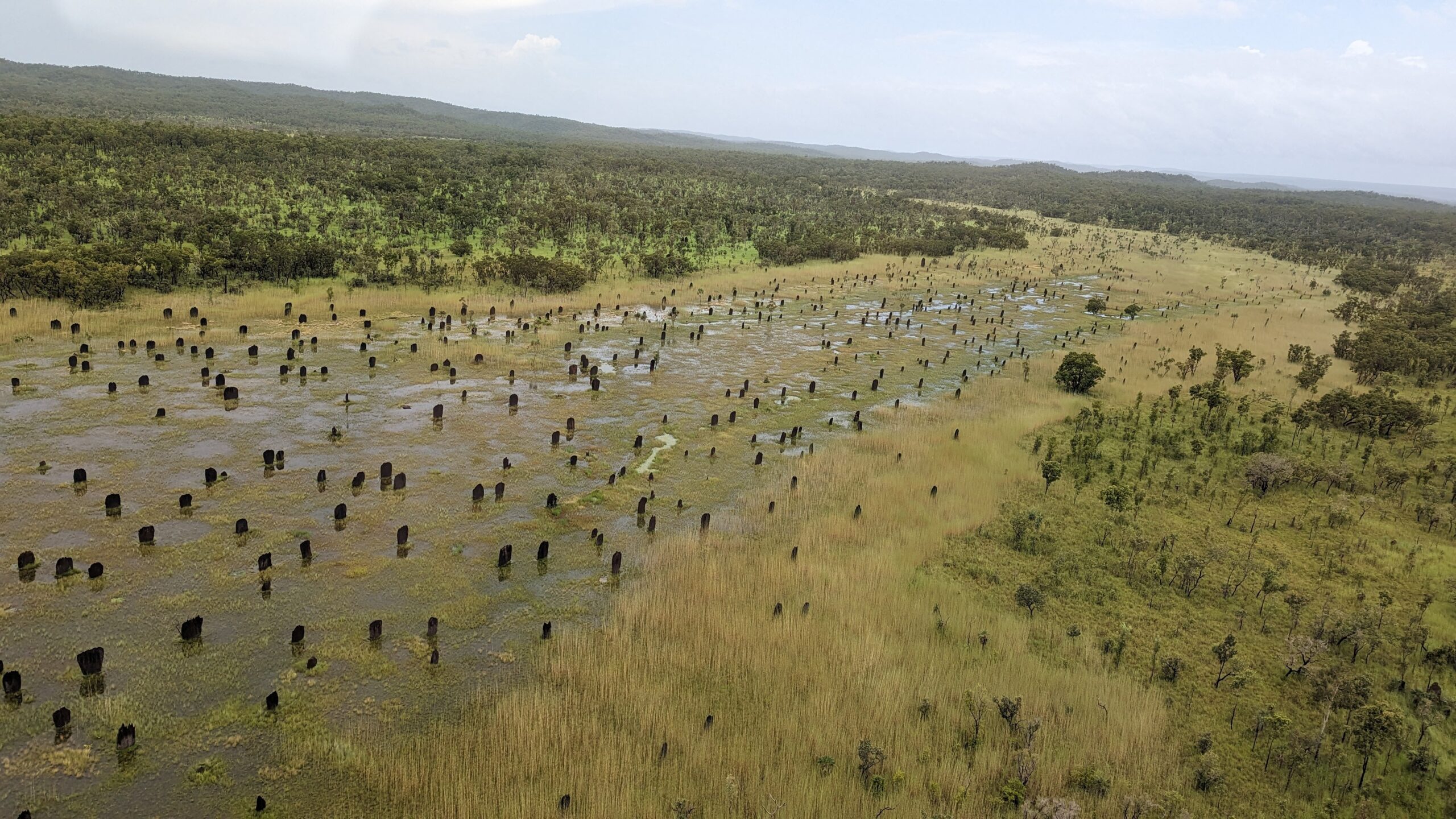 One of the most unusual highlights of the tour was tasting green ants.
Yes, you read that right, green ants! Our guide introduced us to this unique experience of ant licking… the ants had a surprising zing to them, they tasted very sour.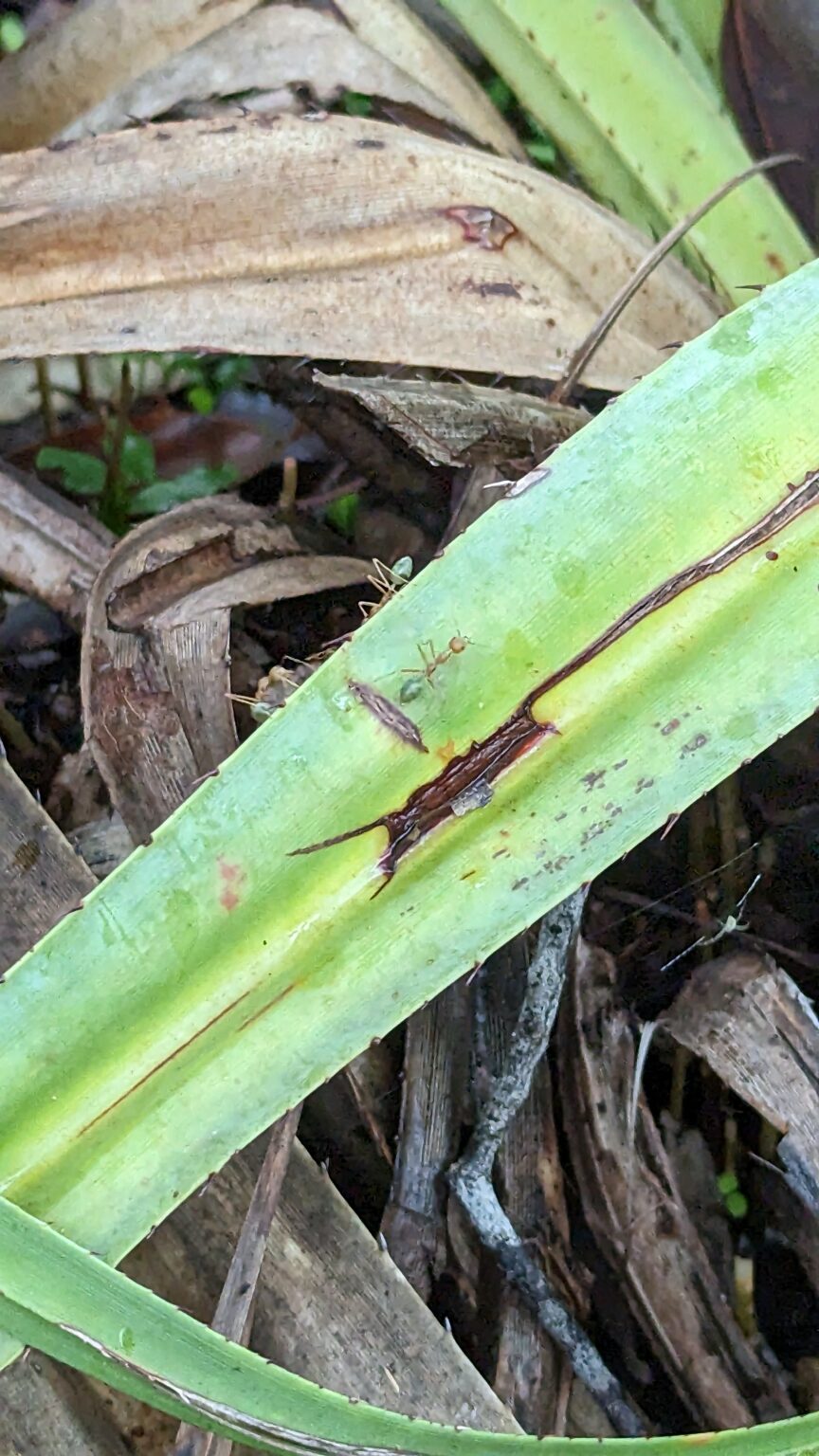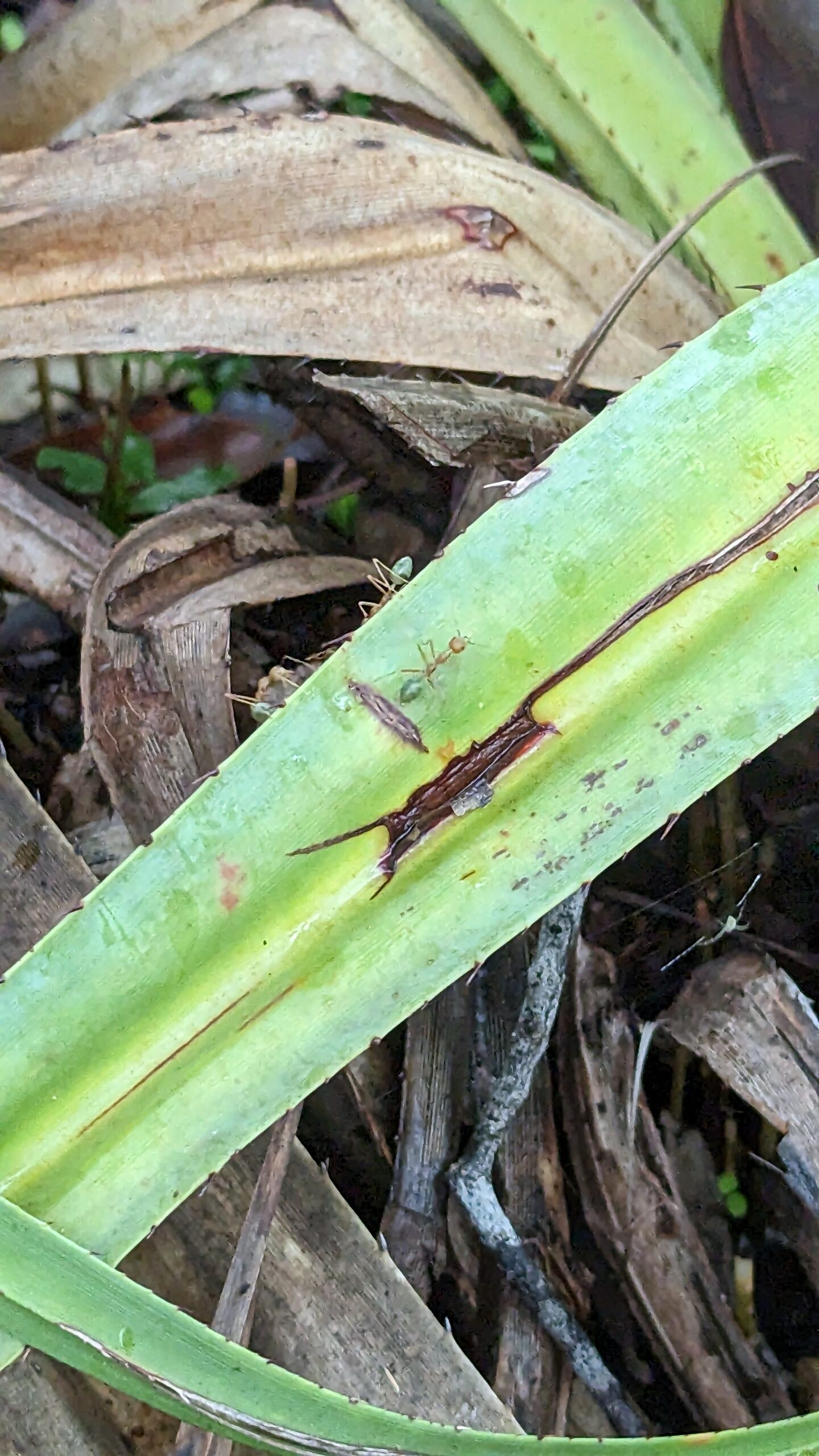 Day 3: Aboriginal culture and wildlife
Day 3 was steeped in culture and adventure. We started with a cultural tour with Pudakul, where we got to learn about the traditions and customs of the local Aboriginal community.
It was a deeply enriching experience, giving us a glimpse into their rich history, their connection with the land, and their vibrant traditions. We learned that once they get married, they can never talk or look at their in-laws or family members of the opposite sex.
Next, we headed to Fogg Dam, a conservation reserve teeming with wildlife. This place was a birdwatcher's paradise, home to a variety of exotic birds.
But the real thrill came when we spotted a saltwater crocodile (or salty) on the road.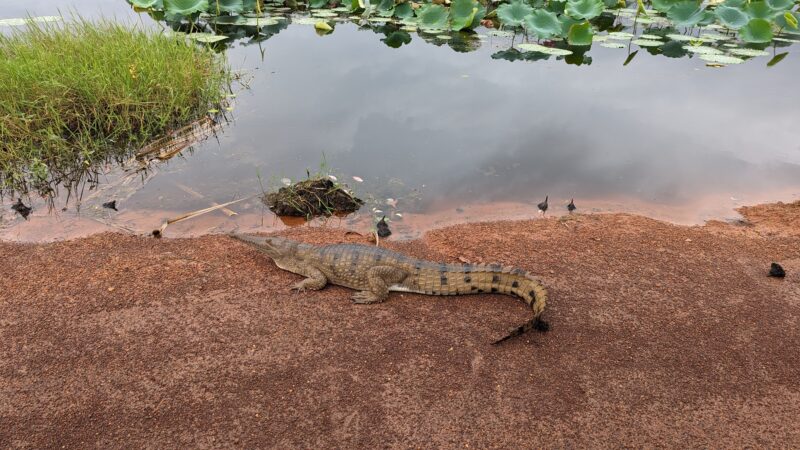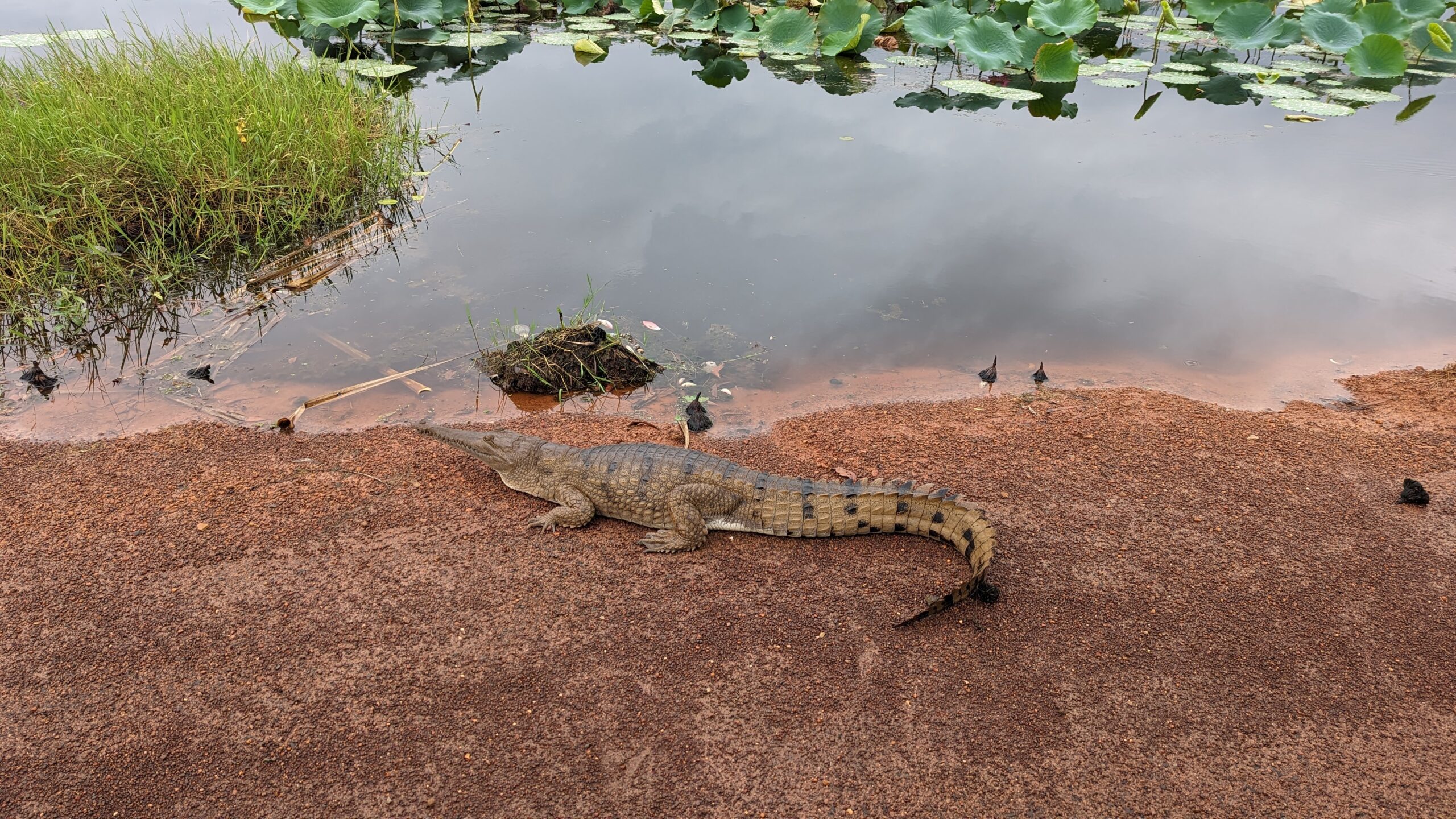 The grand finale of the day was a scenic helicopter flight over Litchfield National Park.
Remember the waterfalls we visited the day before? We got to see them again, but this time from a completely different perspective. Seeing the waterfalls from the air was an entirely distinct experience, their majesty and power even more apparent from above.
Ver essa foto no Instagram
We even landed at the top of a waterfall for a beer, an experience that was as surreal as it was unforgettable.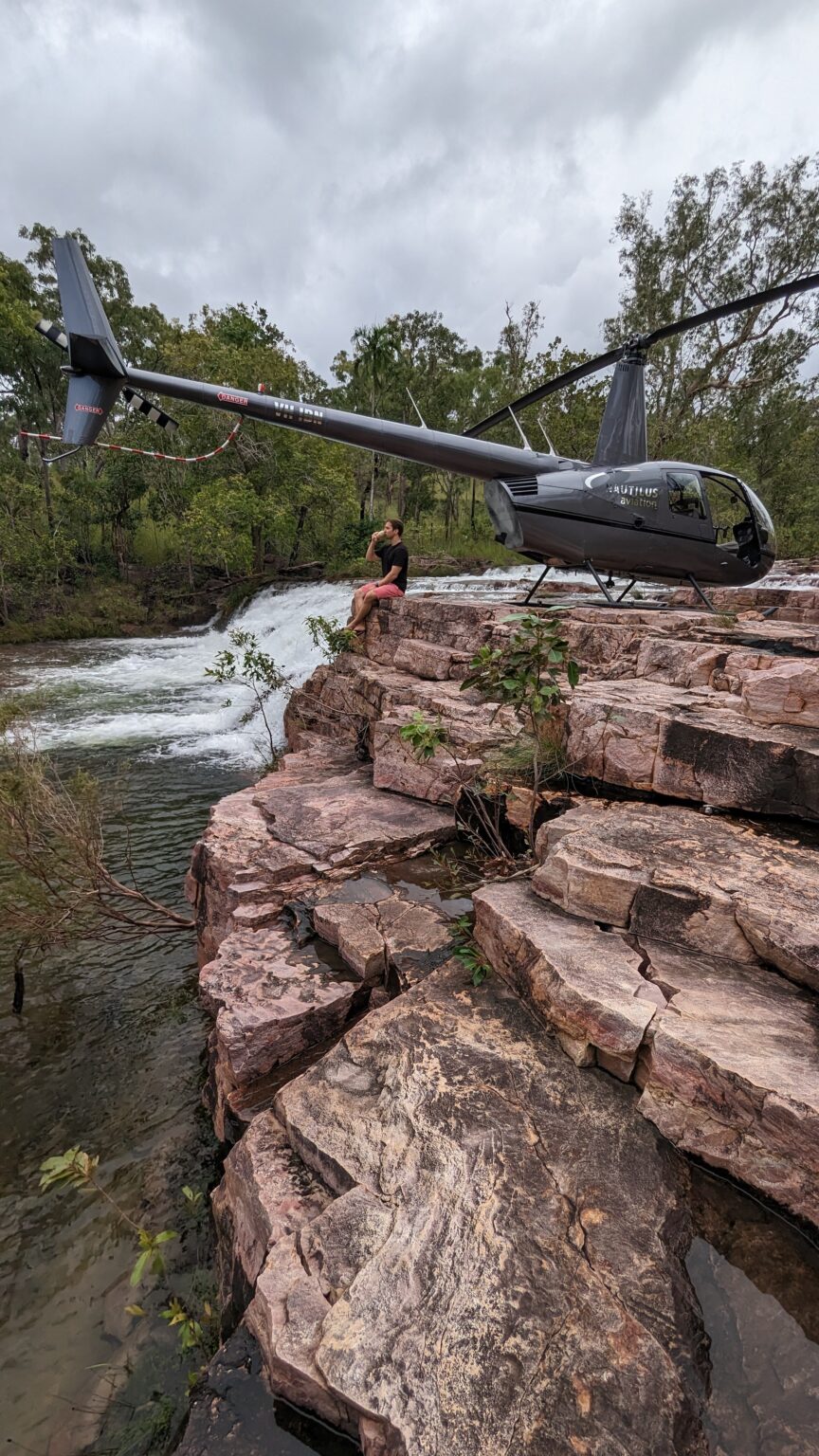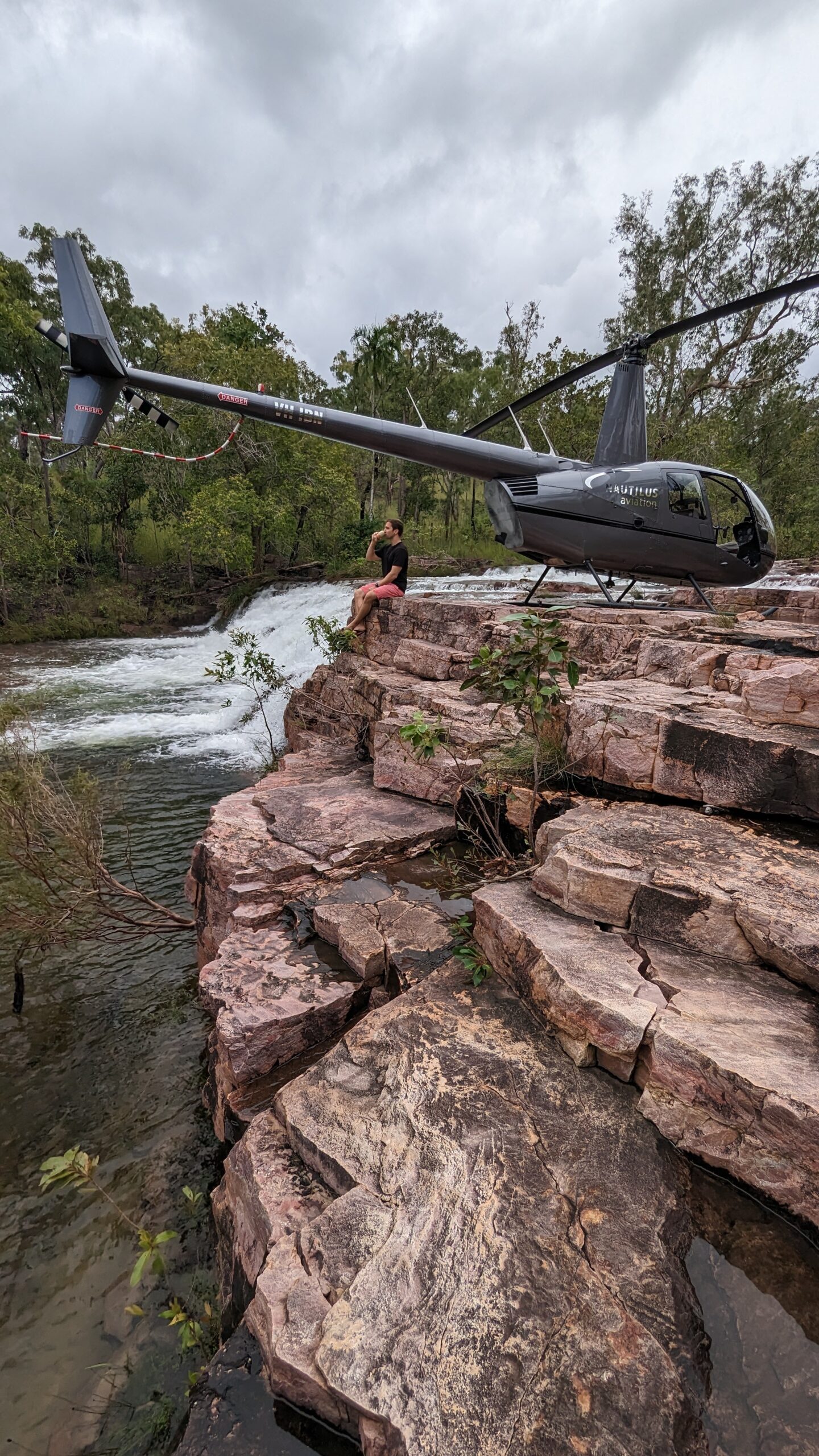 We also made a quick stop at Finniss River Lodge on the way back for some light snacks.
The view of the river from the lodge was really amazing. Approaching it by helicopter, with the landscape unfolding beneath us, was even better.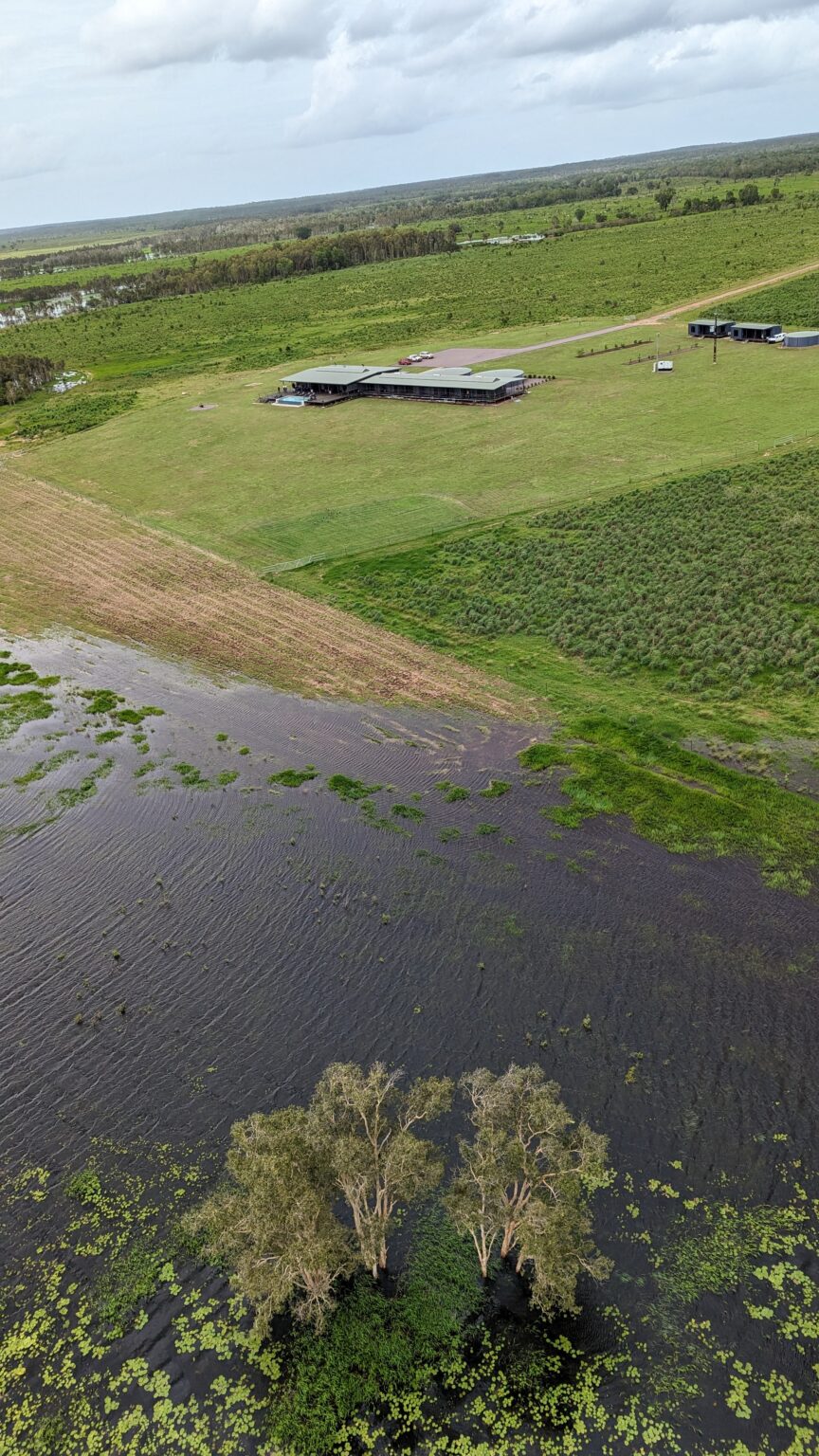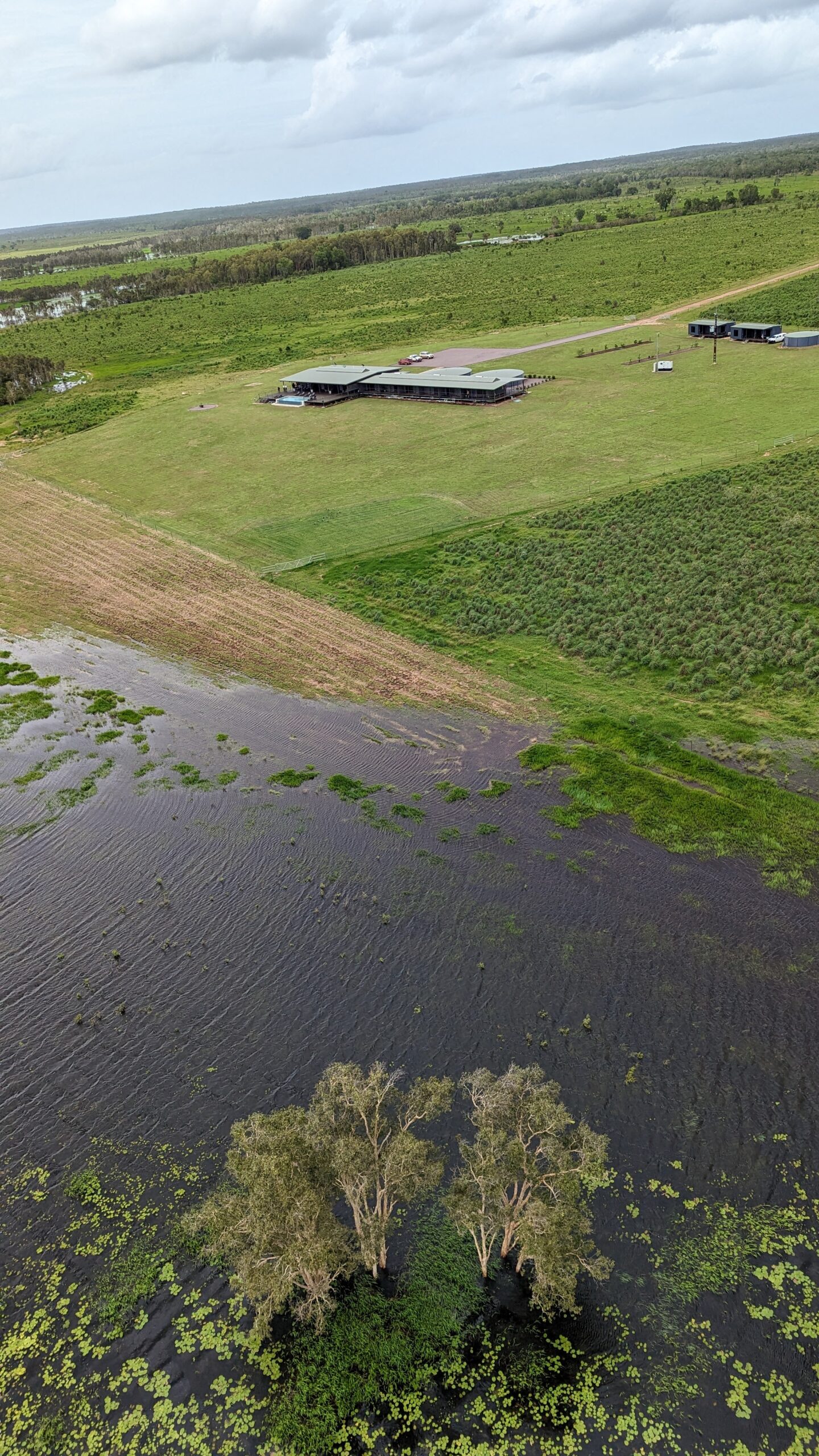 Finniss River Lodge really knows what they're doing with food and I'd love to return for a full meal (and even a night or two!) on a future trip.
We savored local cuisine, and were guided through our whole journey by our very knowledgeable guide from Autopia. The scenic flight over Litchfield National Park and Finniss River Lodge was the cherry on top of an already incredible adventure.
Want to get more content to discover awesome destinations?
Summary
Our trip to Darwin, in Australia's Northern Territory, was a perfect blend of culture, nature, and adventure. It's a destination that offers something for everyone, and we can't wait to go back and explore more of what this incredible region has to offer. If you're looking for an unforgettable travel experience, Australia's Northern Territory should definitely be on your list!
What would you like to know about this itinerary for Darwin, Australia? Tell us in the comments below.
See the deals we spot: Cheap flights
Explore awesome destinations: Travel inspiration
Learn pro tricks: Travel tips
Discover free travel: Travel rewards
Featured image: Beer on a waterfall in Darwin, Australia (photo credit: Kevin Gagnon/Flytrippers)
Share this post to help us help more people travel more for less: