Between the Julian Alps, with their glacial valleys and famous vineyards, and the translucent turquoise sea of the Adriatic, Slovenia's diversity of natural landscapes will amaze you. Positioned between Austria, Hungary, Croatia and Italy, Slovenia also boasts a Germanic, Latin, and Slavic culture.
It's an exceptional little country to discover on the edge of the Balkans, especially if you do the self-transfer trick by finding a good deal on Flytrippers' cheap flight deals page.
Slovenia has a population of 2 million and is part of the former Yugoslavia, but it escaped the horrors of war, which partly explains its economic growth among the best in the region, the exceptional preservation of its architecture, and the importance attached to ecology in this country.
No vacation ideas for the summer? I'd like to introduce you to Slovenia, this little country that I went to as a solo mom with my 3 children during the summer of 2018.
3 must-see cities
Here are the essentials.
1. Ljubljana
Ljubljana, the capital. It's similar to Prague in its architecture, but in a more eco-friendly version, less affected by tourism. Cycling is king here, and the people are very friendly.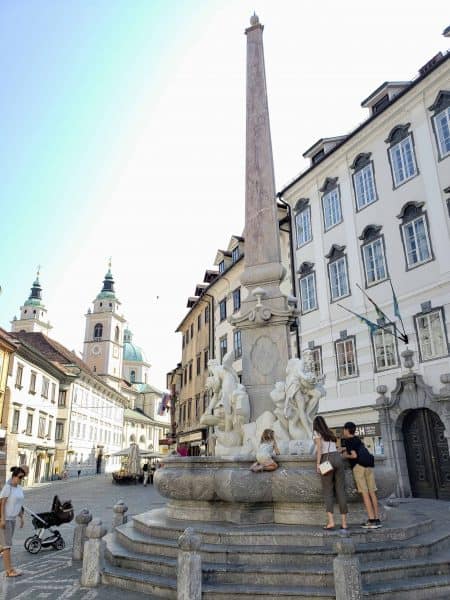 2. Bled
The Alpine town of Bled is home to Slovenia's iconic lake of the same name. A dip in the pristine waters is a must, as is a closer look at the castle overlooking the lake. For hiking enthusiasts, there are several mountain trails in this region.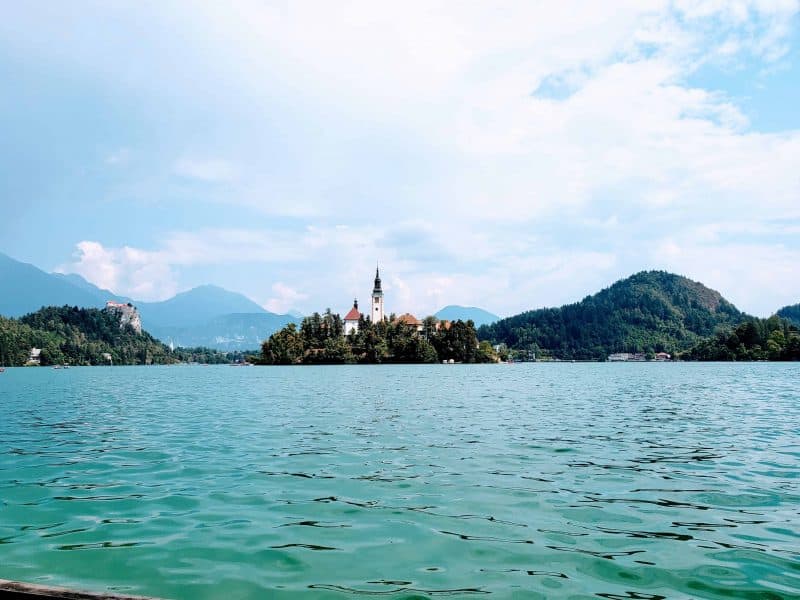 3. Piran
On the seaside, there's the coastal region of Piran with the town of Portoroz, where you can enjoy beaches, restaurants, stores, and Venetian architecture.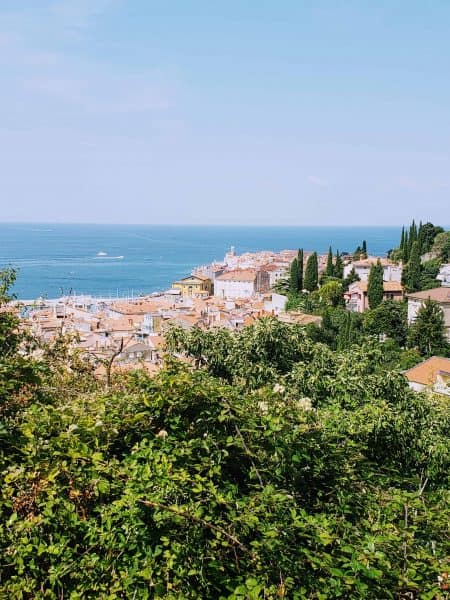 Bonus: Vogel
If you go in winter, the Vogel ski resort is a good option.
3 tips for traveling to Slovenia
Here's some other useful information.
1. Itinerary
We flew from Montreal to Venice, where we spent the weekend in this dream city.
We then took an internal flight with Volotea, an ultra-low-cost carrier (ULCC), at around 40 euros per person from Venice to Dubrovnik by keeping an eye on prices (the cheapest airline will vary at different dates).
2. Transport
Since there were 4 of us, we rented a car in Croatia so we could see the country from one end to the other, as well as Bosnia and Montenegro.
Important for Slovenia: it's essential to have an international driving license and to buy a vignette for access to Slovenian freeways, otherwise you could end up with hefty fines.
You can buy this vignette at gas stations. If you're on your own, the bus is an excellent way of getting around the region, with the Flixbus company in particular. You can also take a ferry between Italy and Croatia, including Venice to Pula.
3. Accommodation and budget

For our part, we easily found good accommodation via Airbnb throughout the trip.
As for the budget, prices are much less expensive than in Western European countries, and the currency is the euro.
Bonus: Baggage
One last tip: I teach my children to travel light. We each have a 30-liter backpack, which is sufficient and is considered carry-on baggage everywhere in Europe.
This saves time collecting your luggage at the airport, saves you money when buying tickets, and reduces the risk of lost luggage.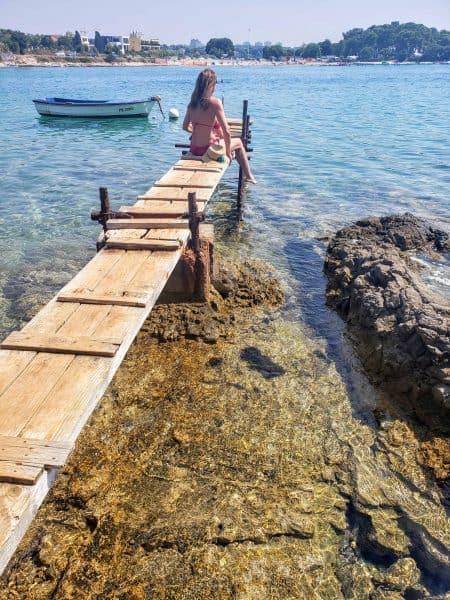 Want to get more content to discover awesome destinations?
Summary
This wonderful, lesser-known destination deserves to be discovered by all types of travelers.
What would you like to know about Slovenia? Tell us in the comments below.
See the deals we spot: Cheap flights
Explore awesome destinations: Travel inspiration
Learn pro tricks: Travel tips
Discover free travel: Travel rewards
Featured image: Lake Bled (photo credit: Miguel Henriques)
Original publication date: June 7, 2019
Share this post to help us help more people travel more for less: