To pass the time while we can't travel, we asked our 130,000 Facebook subscribers to share with us their most beautiful photo taken during their last trip. Believe it or not, we received over 700 different photos from people in all the cities where we spot flight deals! To help you dream about your next trip, we decided to share the best of them, sorted by destination!
We received pictures from destinations all over the globe, and we have now put all the best ones from one of the world's amazing and mysterious continent, Africa, in this Part 4! You can read Part 1 with 14 photos of Canada, Part 2 with 13 photos of Hawaii, and Part 3 with 9 photos of Iceland!
We've also included links to our few articles about Africa (both of us Flytrippers co-founders have visited the continent multiple times recently and will share our experience soon)!
(Want to share your passion for travel with our readers? Join our newest cohort of guest-bloggers and help everyone discover your favorite destination!)
Africa At A Glance
Many neglect to explore the continent of Africa, but it is a huge one with so much to offer! It is about 3 times the size of Europe!
As a matter of fact, when Andrew was in Dakar (Senegal)… he happened to be closer to Montreal than to Johannesburg (South Africa), the destination of his other Africa trip in 2019. Africa truly is huge and all maps make it seem smaller than it is.
Africa offers a great culture shock and an opportunity to get out of our comfort zones and learn about very different ways of life, which is amazing! And in some destinations, traveling is very affordable, just like it is in Southeast Asia or Central America: it is possible to spend only C$25/day in certain countries like Ethiopia, Malawi, and many others!
For those who aren't budget-travelers or have the Marriott Bonvoy Card, the 17 free nights you and a travel buddy get as a welcome bonus can be redeemed in many countries around the continent, but South Africa remains the best destination for free hotels.
Here are photos that make it clear why Africa deserves to be explored way more than it is!
1. Algeria (Faila M., Flytrippers Montreal)
An incredible picture of the Algerian desert. The mighty Sahara desert covers more than 4/5 of Algeria's territory. It's a country that is not often chosen by travelers, but looks somewhat like a less touristy version of Morocco… and has Africa's highest human development index (excluding island nations).
Algeria is the largest country in Africa, the largest in the Arab World, and the largest on the Mediterranean. Since March, there is now a Marriott Category 1 hotel in Algeria: the Protea Hotel Constantine.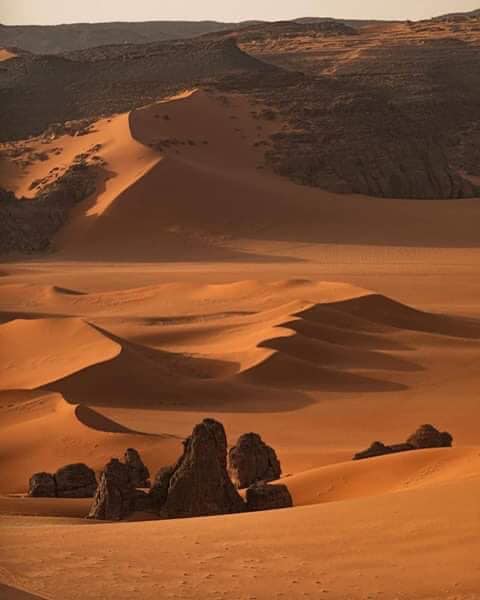 2. Egypt (Julie L., Flytrippers Montreal)
Egypt is such a unique destination, I loved the country myself and highly recommend it. Obviously, those are the famous Giza Pyramids!
I loved seeing them from my hotel: the Le Meridien Pyramids is a 5-star hotel with a view of the pyramids. It is not in Category 1, but it's still a great value in category 2 hotel, as it requires very few points (you would get 10 free nights there with the Welcome Bonus alone if you and your travel buddy get the Marriott Bonvoy Card, instead of 17 in Category 1 hotels).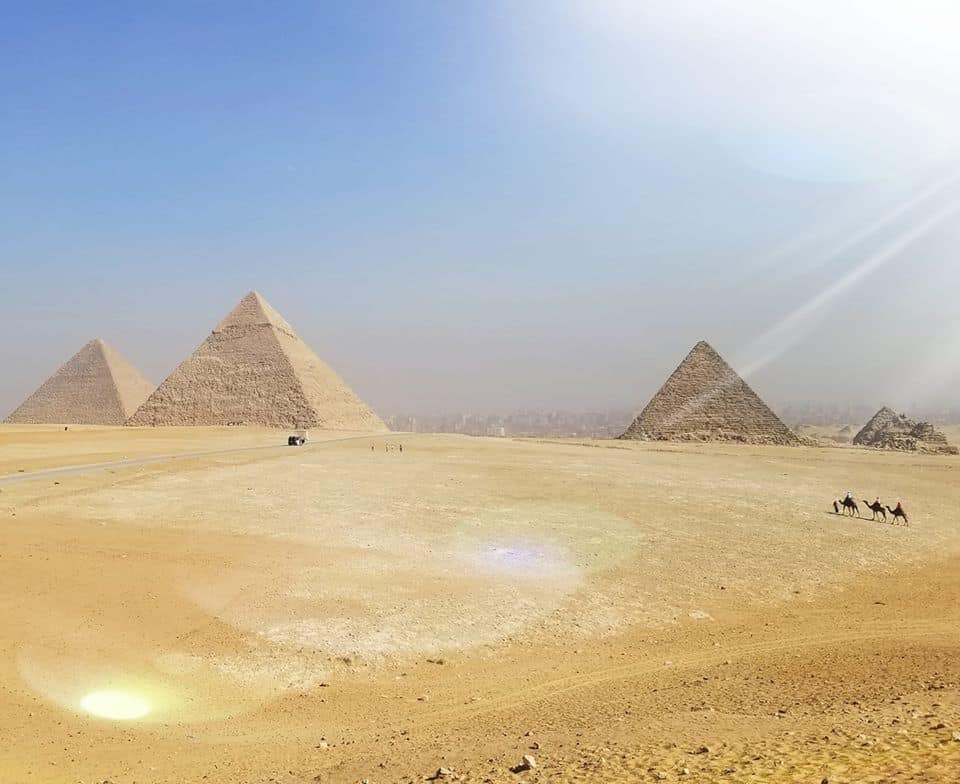 3. Morocco (Audrey C., Flytrippers Montreal)
Algeria might not be ideal for less experienced travelers, but Morocco is a great first step for those who want a first taste of the region, as it is modern and has great infrastructure for tourism. The desert is one of the country's best attractions.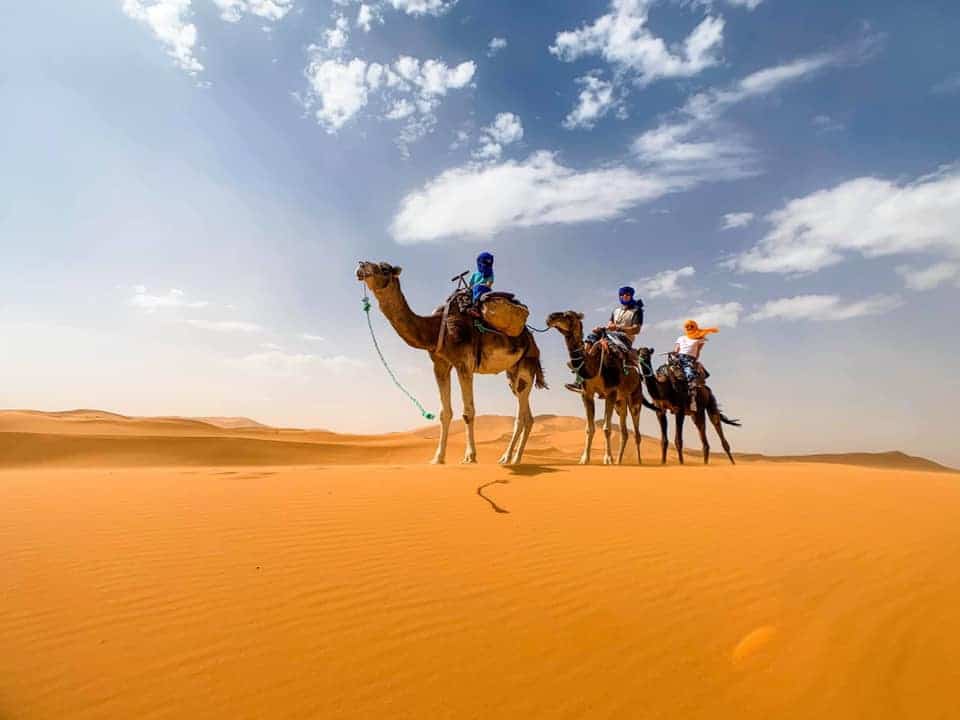 4. Morocco (Manon L., Flytrippers Montreal)
Morocco has beautiful little towns, and while our reader didn't caption this photo, it sure looks like the iconic blue city of Chefchaouen that Andrew also had the chance to visit by taking a ferry from Southern Spain. "It's unlike anywhere else" is how he describes the place.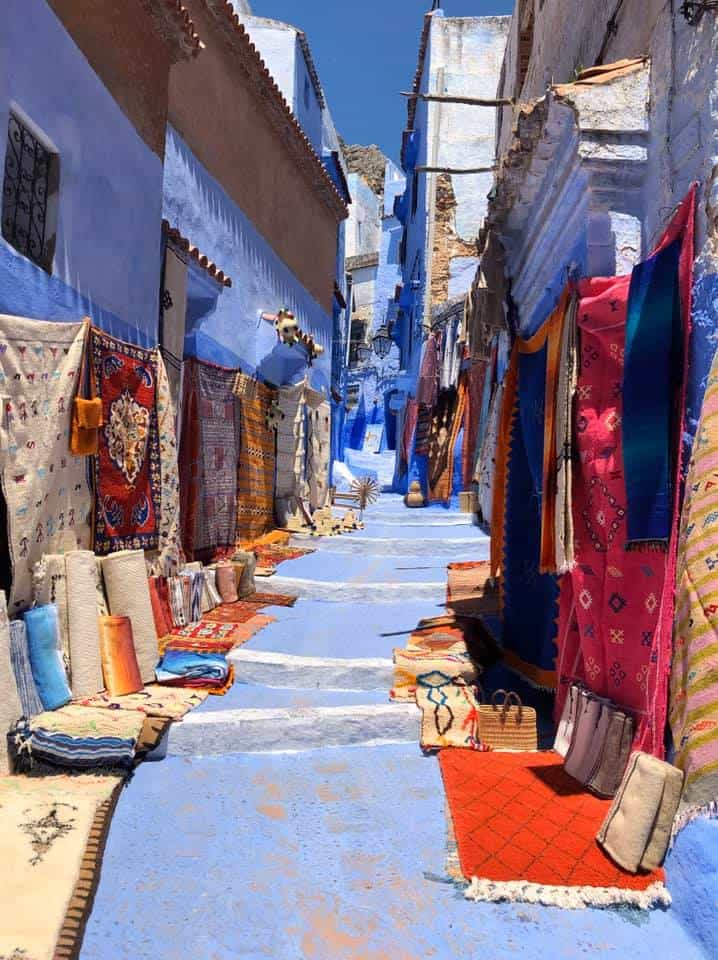 5. Morocco (Rachel N., Flytrippers Quebec)
Here's a last one of Morocco, which is understandably our readers' favorite destination on the African continent: it's the closest one, and we often spot deals in the $600s-$700s roundtrip.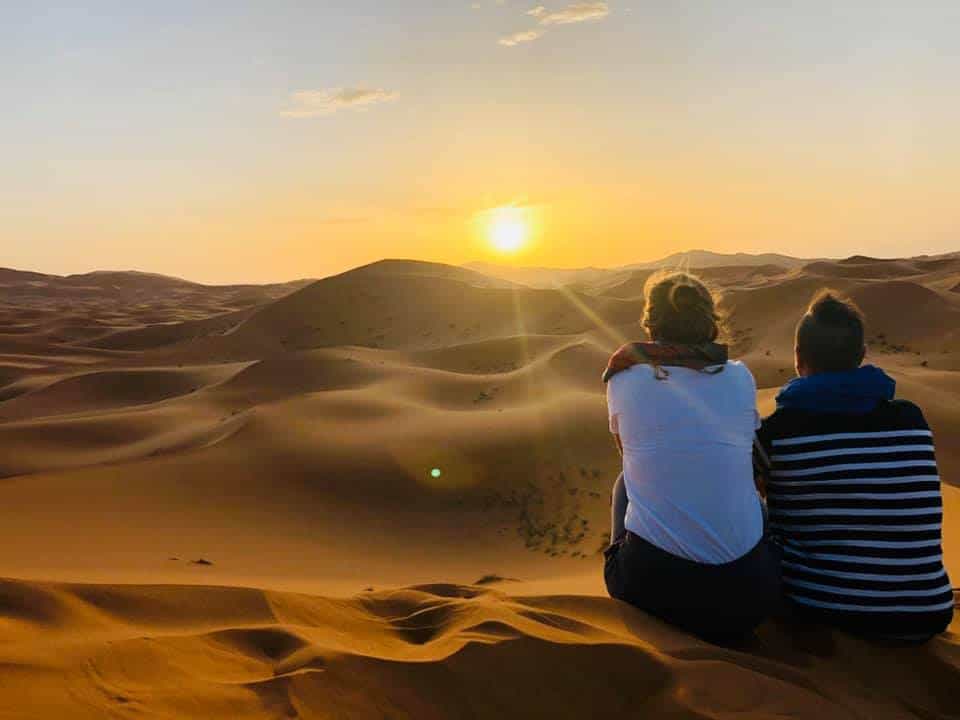 6. Tanzania – Zanzibar (Jane T., Flytrippers Vancouver)
This archipelago, off the eastern coast of the continent, is a semi-autonomous region of Tanzania. Those who want a more unique exotic paradise than going to the Caribbean like everyone else can definitely add Zanzibar to their list: it looks like one of the most stunning places in the world.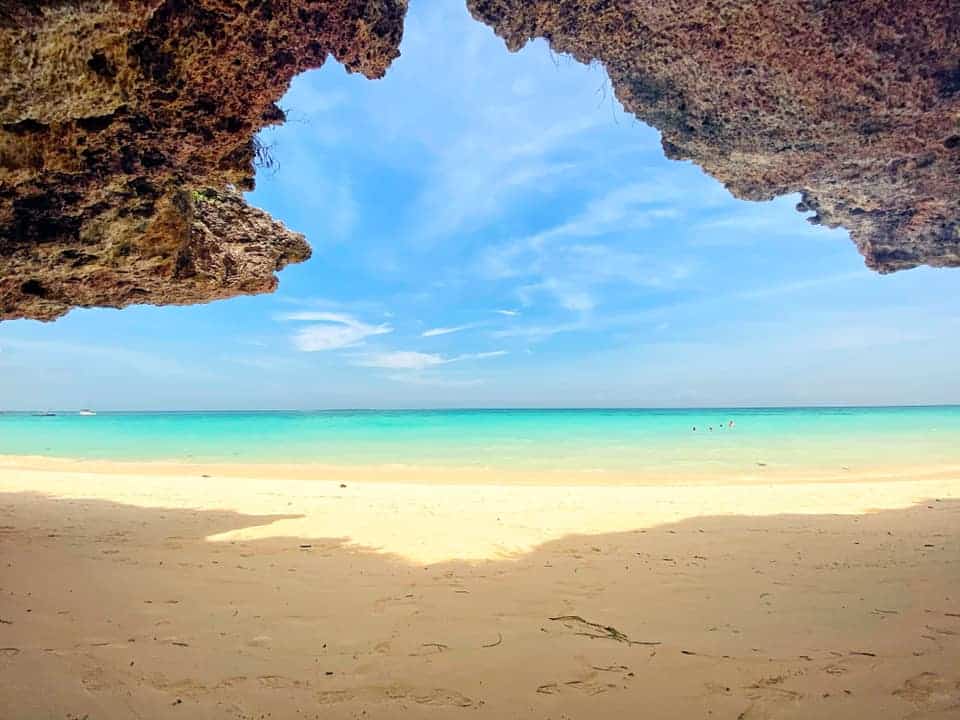 7. Namibia (Eric G., Flytrippers Montreal)
Namibia, a sparsely-populated country in southwestern Africa, is considered by many to be one of the trendiest up-and-coming travel destinations in the world. It has amazing landscapes as you can see. Logistically, you can get there easily from South Africa (to where we spot flight deals very often) and combine both countries. There are also Marriott Category 1 hotels in Namibia!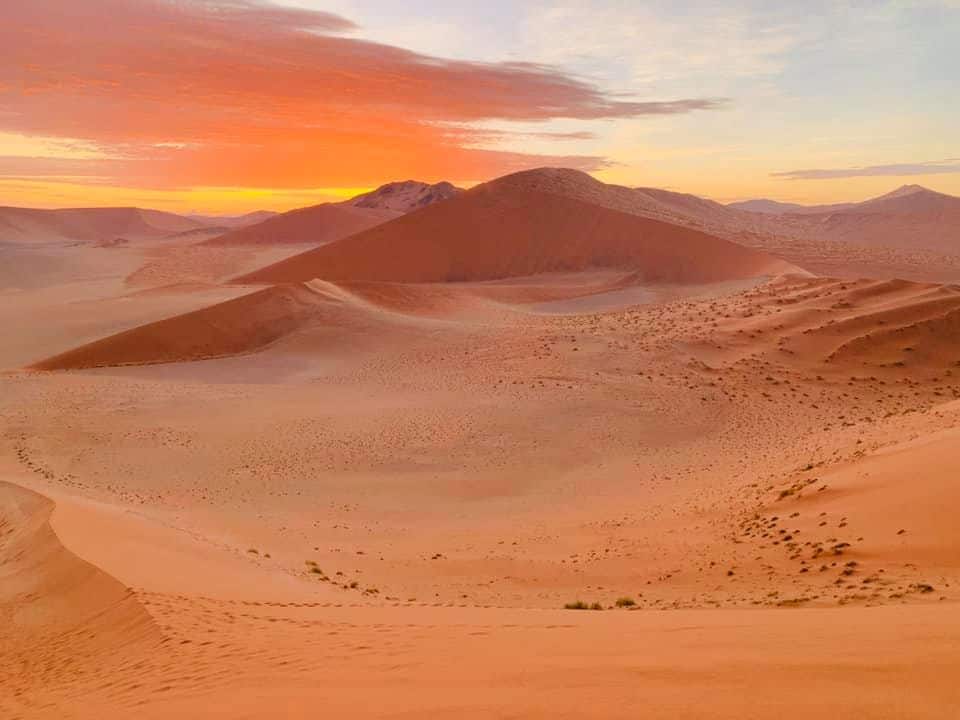 8. South Africa – Cape Town (Francis L., Flytrippers Montreal)
South Africa is a very popular destination! From safaris in Kruger National Park (more on that in a second) to wine routes, incredible hikes, history, landscapes and much more, South Africa has something for you. You can read more about all those activities in our article 10 Incredible Activities To Do In South Africa and 10 Reasons To Go To South Africa. Remember, it's the best place for free luxurious hotels, as you can get 17 free nights in hotels in South Africa.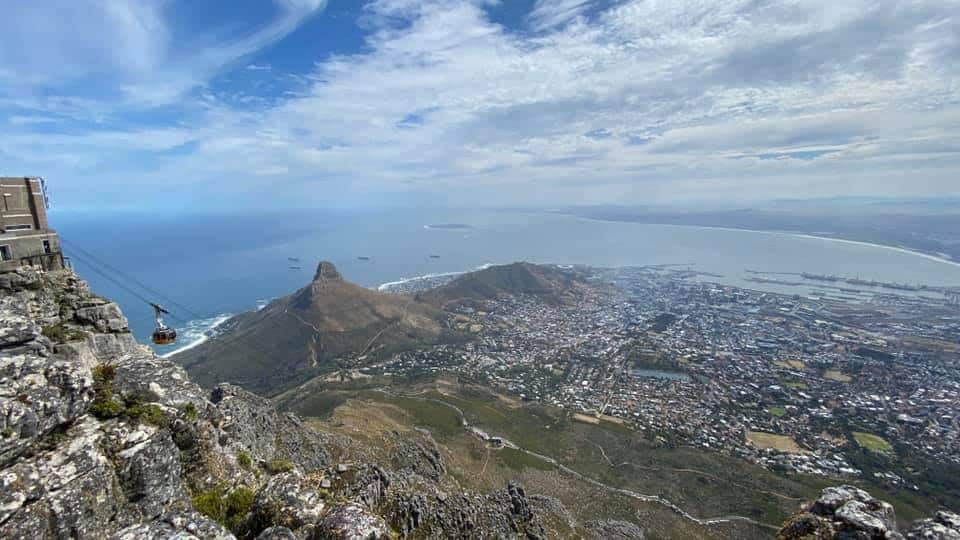 9. South Africa (Myriam C., Flytrippers Montreal)
Yes, there are penguins in South Africa! If you want to know where to look for penguins around the world, you can read our article 5 Unusual Places Where You Can Find Penguins!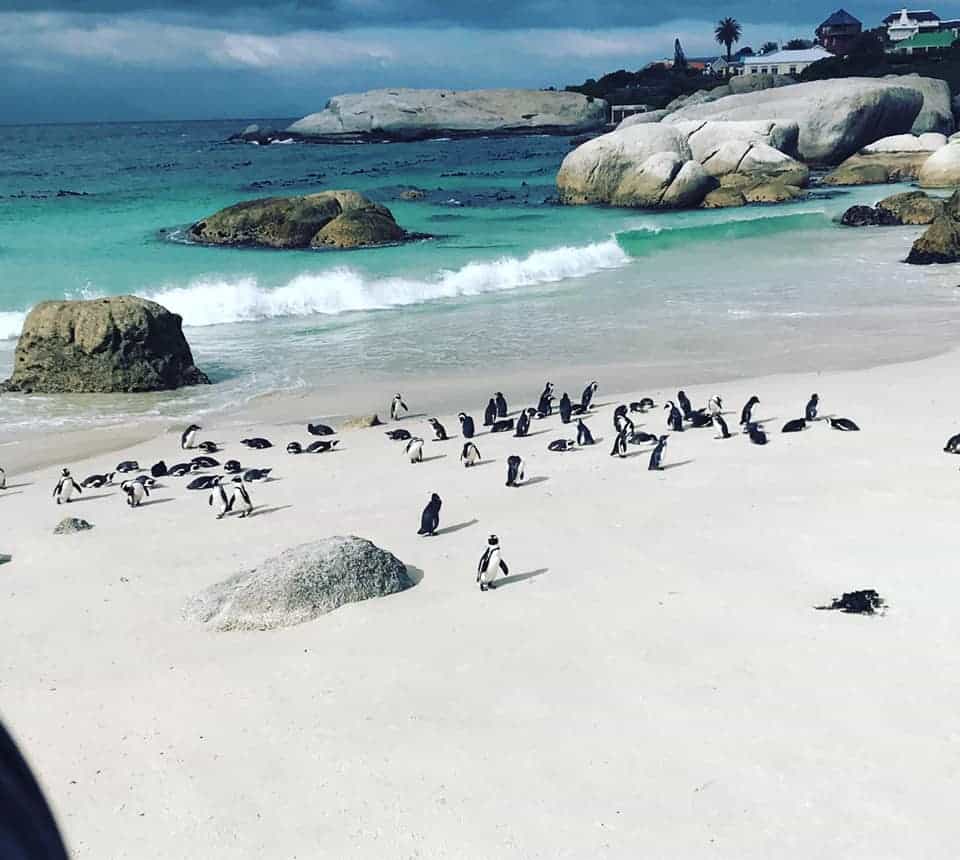 And now: your best safaris photos!
10. Kenya (Mélina P., Flytrippers Quebec)
This view of an elephant with the Kilimanjaro in the background is quite amazing, isn't it? Kenya (and neighboring Tanzania) are among the best countries in sub-Saharan Africa for first-time travelers.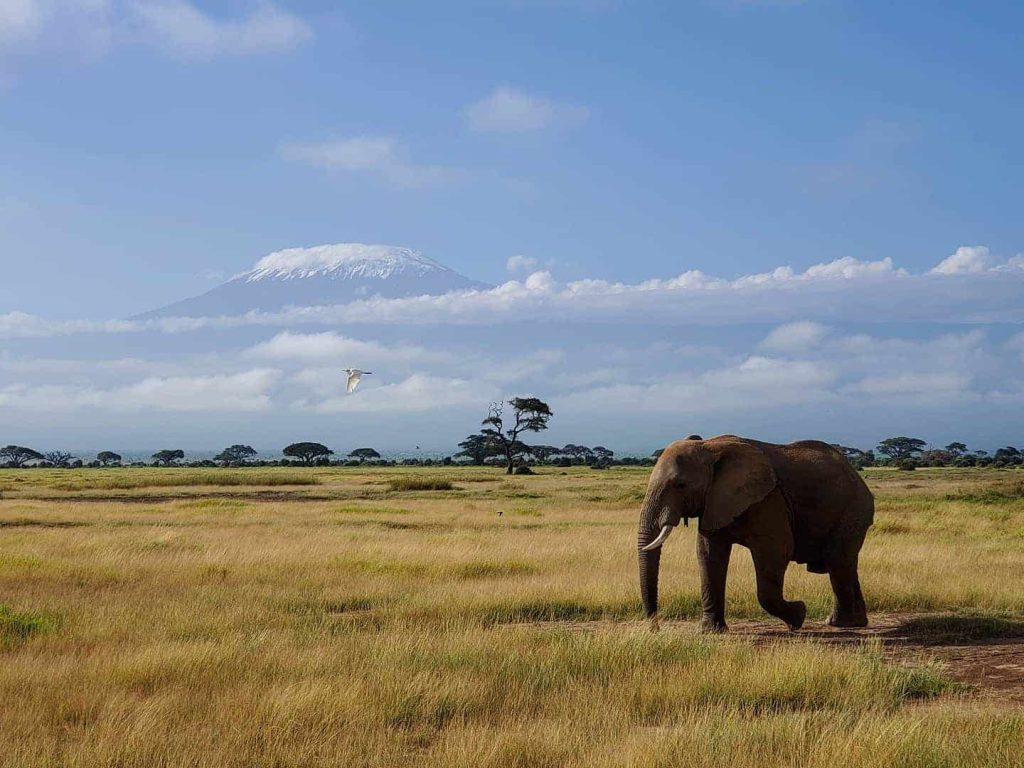 11. Kenya (Tracy S., Flytrippers Toronto)
Beautiful sunset with zebras!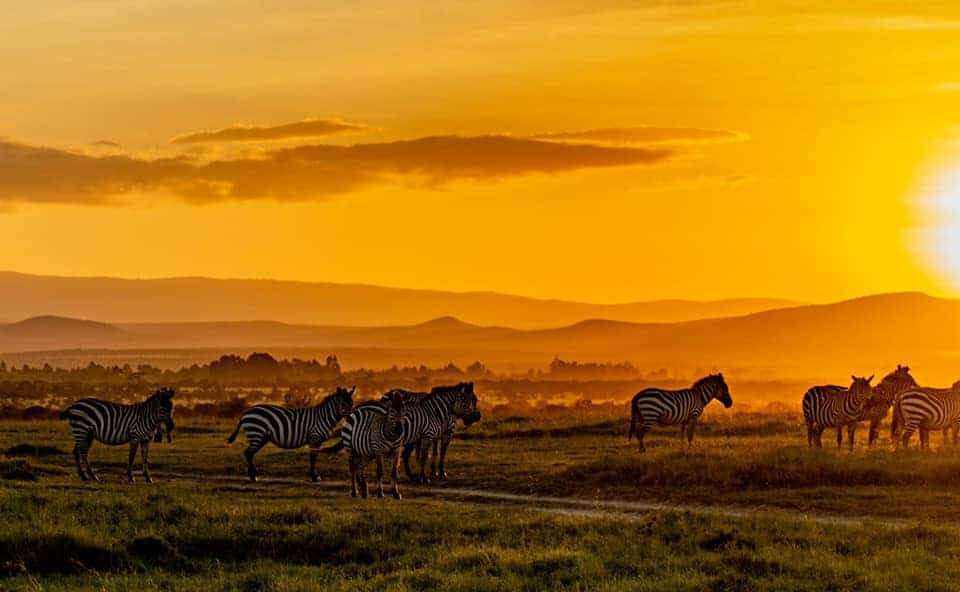 12. South Africa (Kel L., Flytrippers Ottawa)
Kruger National Park has so much to offer. You can self-drive all day if you want for only $40US per person. It's time to look for the Big 5: the buffalo, elephant, rhino, lion, and leopard!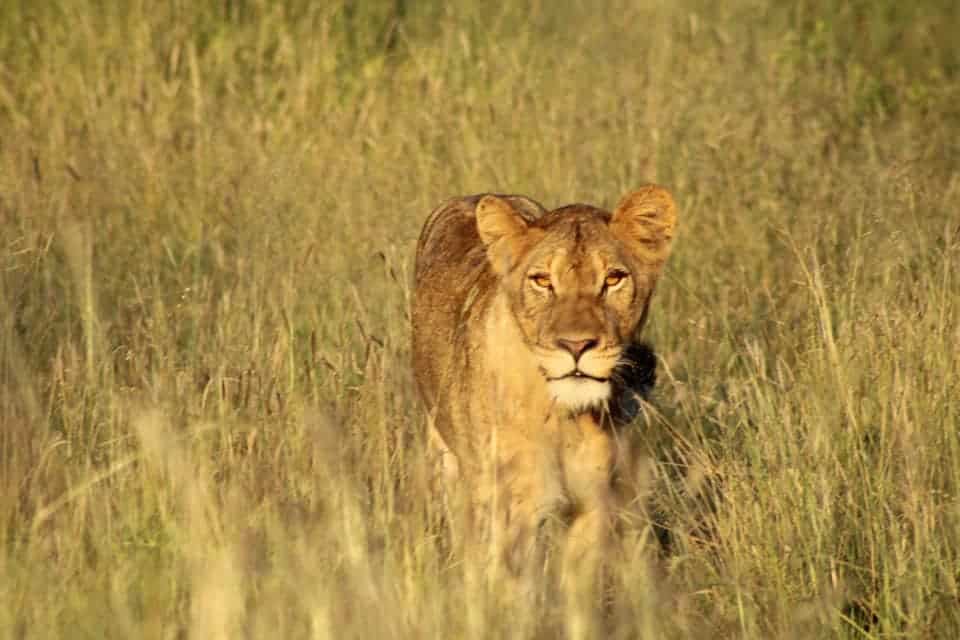 13. South Africa (Marie-Josée T., Flytrippers Montreal)
Elephants are massive!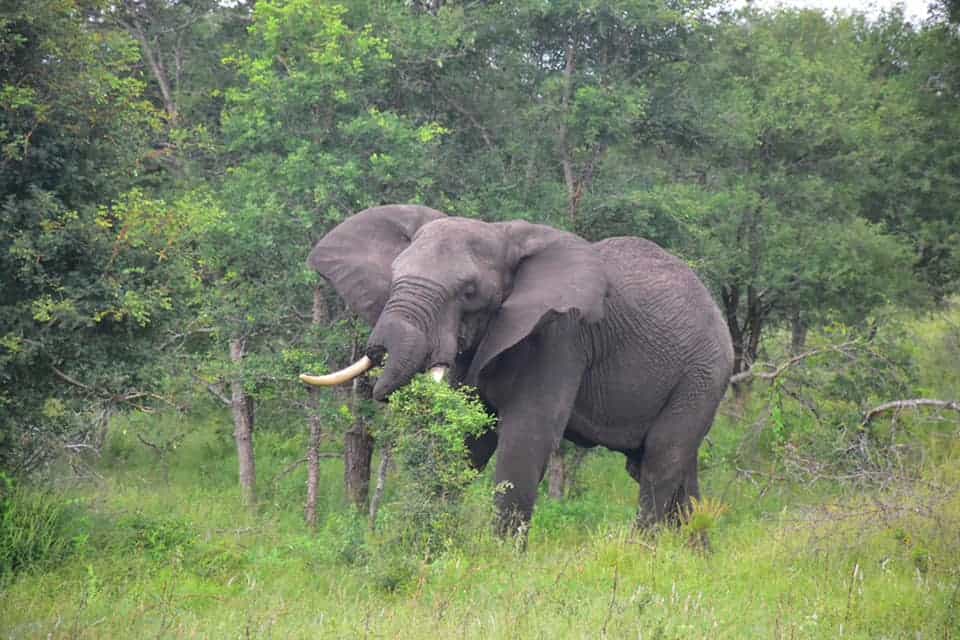 14. South Africa (Pascal J. & Isabelle D., Flytrippers Montreal)
When on a safari in Kruger National Park, chances are high that you will see giraffes! There are many of them. I actually almost hit one with my car at night, but thankfully that crisis was averted.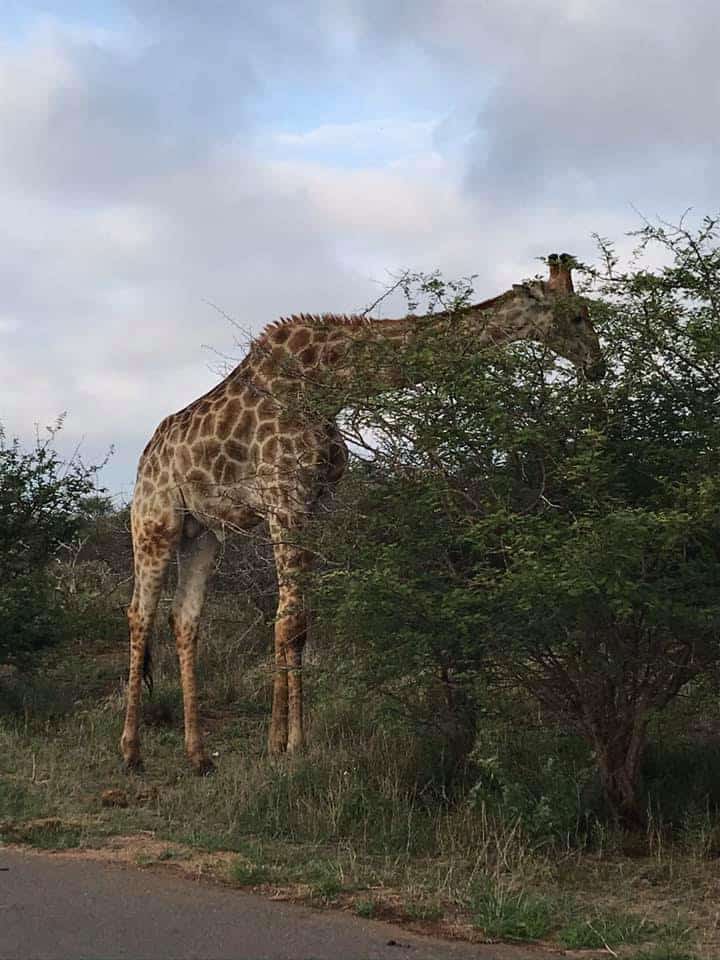 15. Tanzania (Caroline C., Flytrippers Quebec)
Hippos are not part of the "Big 5" but are still really impressive to see! Also check out for hyenas, kudus, wildebeests, baboons and many types of birds!

Bonus: Botswana (Andrew D., Flytrippers co-founder)
Flytrippers usually has bonus points in lists to give you more for your money, but we haven't done it in the 3 previous parts of this series. So here's a double-up, a preview to tease Andrew's upcoming posts.
First, one from his safari in Chobe National Park, where 120,000 elephants live. Yes, 120,000 is a lot of elephants: Chobe is #1 in the world; it's the place to be if you want to see hundreds of elephants in one day. They are everywhere, and you get to see them in their natural habitat from very close.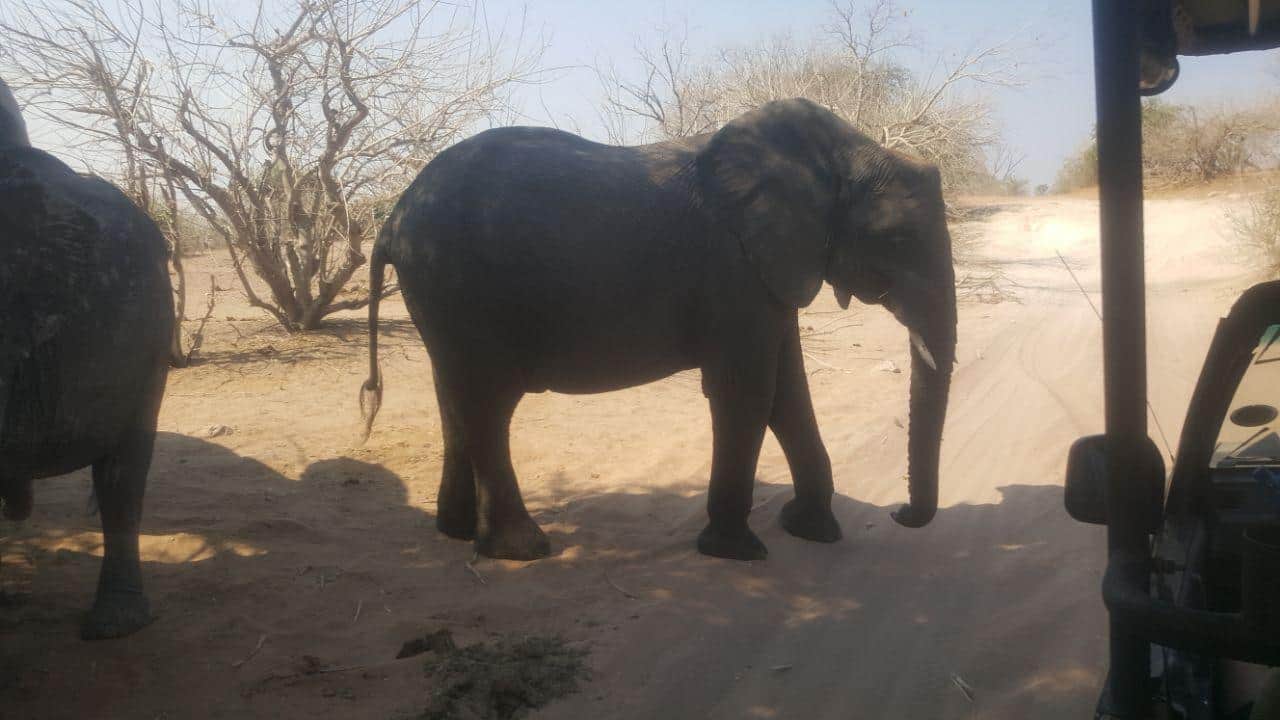 You can already read about his swim at the top of the world's largest waterfalls and his 35-hour 1,000-kilometer train journey across Zimbabwe and Botswana.
And finally, on the other hand, West Africa is apparently a totally different world. There are very nice places like Gorée Island, just off the coast from Dakar, which is a UNESCO World Heritage Site… but he also experienced the biggest cultural shock of all his many trips.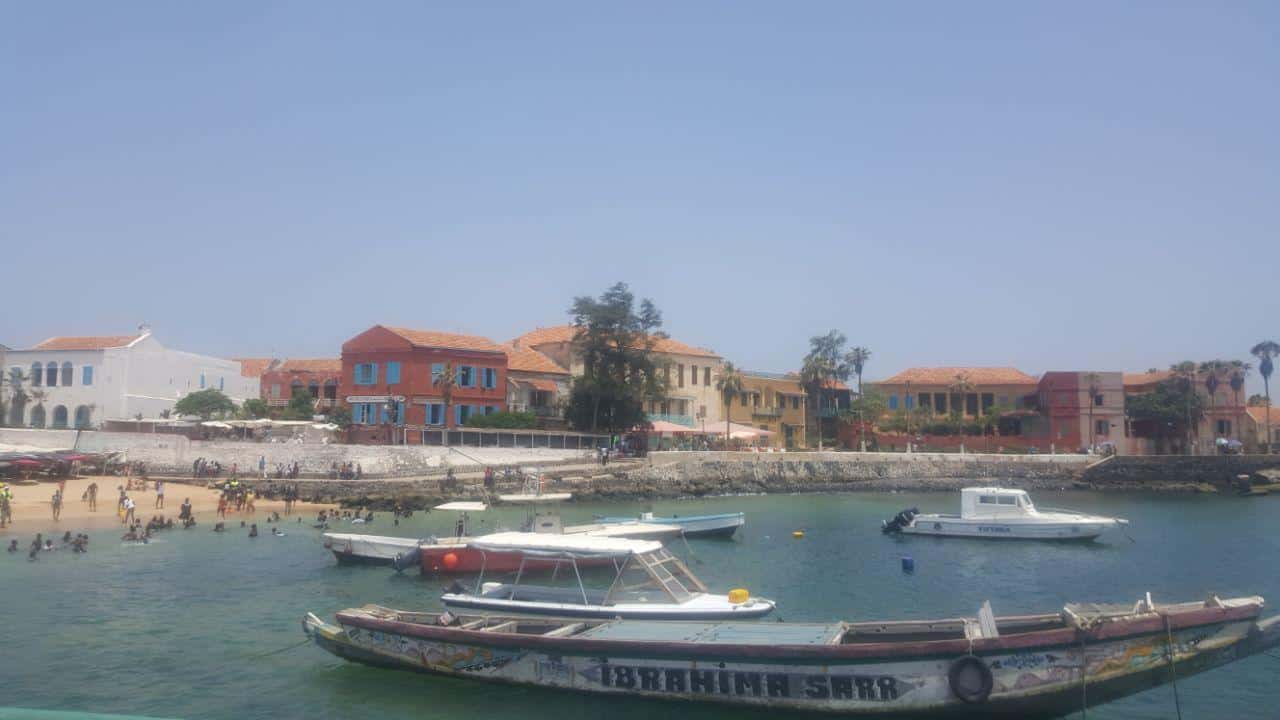 Want to travel through our next photo posts?

Summary
Stay tuned for our next articles including the best photos from our subscribers!
What is your favorite place in Africa? Tell us in the comments!
Help us spread the word about our flight deals and travel tips by sharing this article and most importantly bookmark Flytrippers so we can help you navigate the world of low-cost travel!
Cover image: An elephant in Kenya (photo credit: Mélina P., on Flytrippers Quebec's Facebook page)

Advertiser Disclosure: Flytrippers receives a commission on links featured in this blog post. We appreciate if you use them, especially given it never costs you anything more to do so, and we thank you for supporting the site and making it possible for us to keep finding the best travel deals and content for you. In the interest of transparency, know that we will NEVER recommend a product or service we do not believe in or that we do not use ourselves, as our reputation and credibility is worth far more than any commission. This principle is an essential and non-negotiable part of all our partnerships: we will never give any third-party any control whatsoever on our content. For more information on our advertiser disclosure, click here.
Share this post to help us help more people travel more for less: