To pass the time while we can't travel, we asked our 130,000 Facebook subscribers to share their most beautiful photos taken during their last trip. Believe it or not, we received over 700 different photos from people in all the cities where we spot flight deals! To help you dream about your next trip, we decided to share the best of them, sorted by destination!
We received pictures from destinations all over the globe, and we have now put all the best ones from one of the world's trendiest spots, Iceland, in this Part 3 (you can read Part 1 with 14 photos of Canada and Part 2 with 13 photos of Hawaii)!
Do you want to share your passion for travel with our readers? Join our new cohort of guest-bloggers and help everyone discover your favorite destination!
Traveling To Iceland
Iceland is quite a popular destination! With its amazing landscapes, this island has everything to please outdoorsy person!
Back in the good old days (up until 2019, which feels so long ago now), an amazing ultra low-cost carrier (ULCC) called WOW air offered some pretty good deals in the $100s ROUNDTRIP to Reykjavík from Toronto or Montreal. So many of our readers jumped on those deals (and have pictures to share)!
Unfortunately, since WOW air ceased operations just over a year ago, you can now expect to find deals in the $700s-$800s if you're lucky, depending on your departure city (what a difference… see why we love ULCCs so much?). After this coronavirus crisis, we'll keep finding the lowest prices to Iceland on our cheap flight deals page.
Here's the best time to visit Iceland:
If you're looking to hike in warmer temperatures, you may want to head there during the summer (July and August), which is peak season in Iceland;
If you're looking to see the Northern Lights, typically the best months are February, March, September, and October
Fun fact: the shortest day of the year in Iceland is around the 21st of December, which means the sunrise is around 11:30 and sunset is around 15:30. Not much daylight! Andrew and I got to experience it during a short layover on the island country in 2017!
Most travelers visit the island by renting a car and driving around the different regions, and in our short experience, driving there was a breeze (although many mention that it can get very windy in Iceland, so be careful).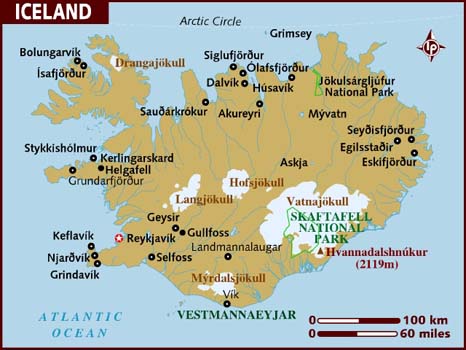 Iceland is one of the top 10 safest destinations for travelers… but it's also arguably in the top 10 most expensive.
Really: Iceland is one of the most expensive places in the world, where a sandwich can cost you up to $25! So we suggest you check out some camping spots during the summer to lower your budget, and buy groceries to avoid restaurants.
We'll have an article on 8 tips for traveling to Iceland on a budget and more content about this popular destination (sign up for free to be the first to get it)!
Here are our Flytrippers fans' pictures!
1. A fumarole (Jane B., Flytrippers Ottawa)
Iceland is known for its several geysers and fumaroles all over the island! A fumarole is different from a geyser; it is an opening that emits steam and gases. Don't forget to head to the Geysir hot spring area where geysers sprout hot water as high as 30 meters into the air every few minutes or so.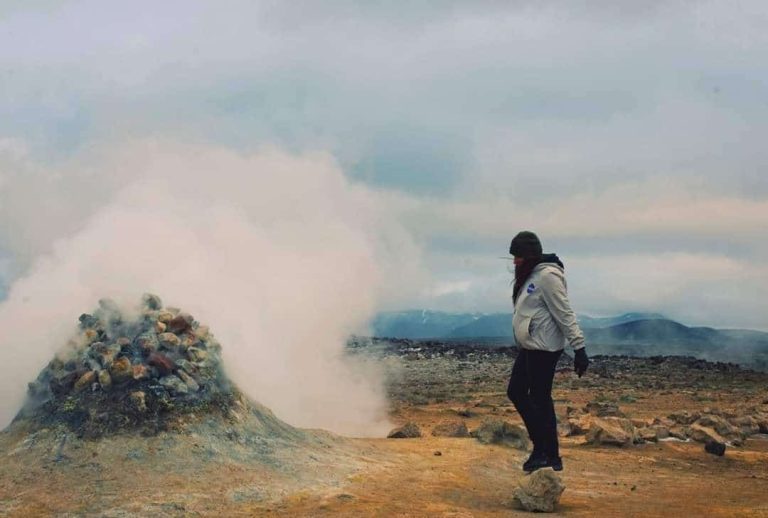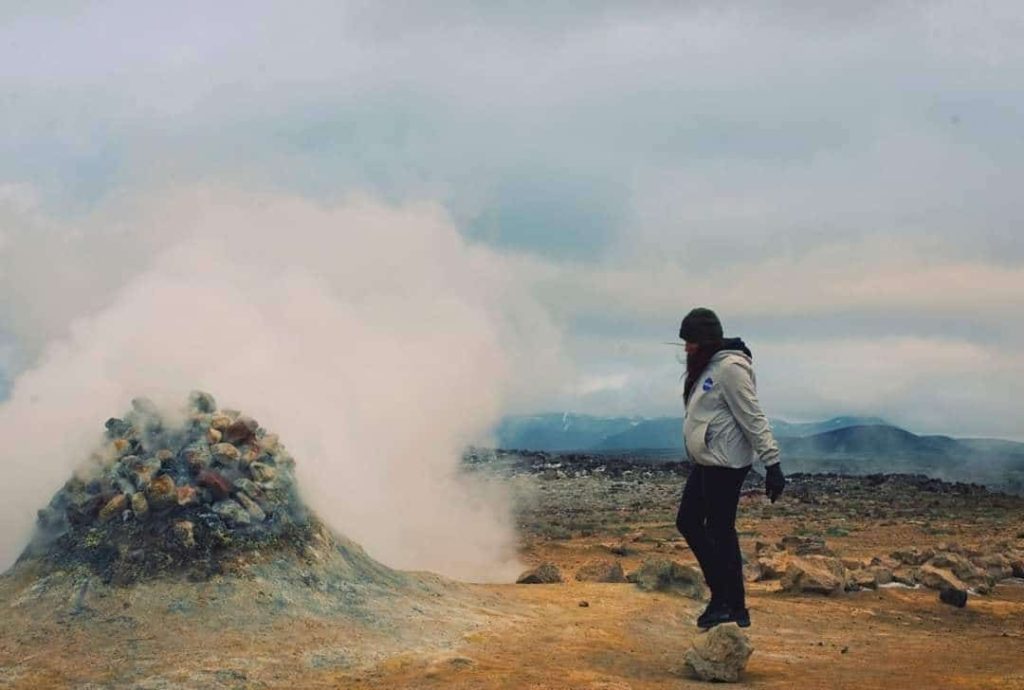 2. Arnarstapi Cliff Viewpoint (Audrey S., Flytrippers Montreal)
The western part of the island is beautiful!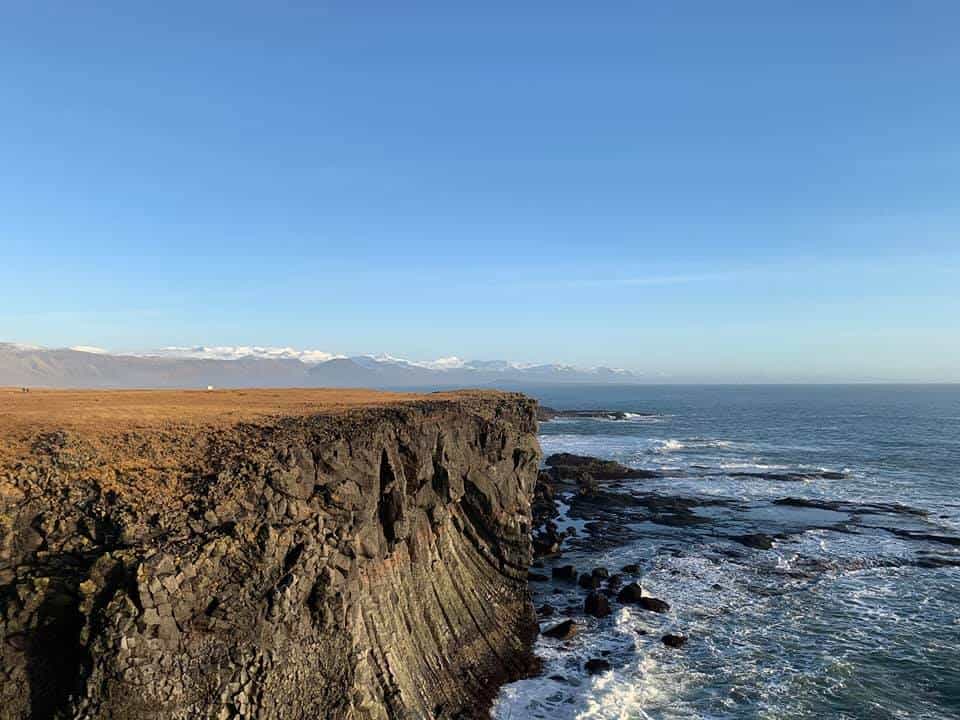 3. Waterfalls (Carrollinne G., Flytrippers Montreal)
Iceland has amazing waterfalls! Some of the best ones include Goðafoss in Northern Iceland, Dettifoss on the Jökulsá á Fjöllum River, Kirkjufellsfoss which is often seen with Mount Kirkjufell in the background, and the well-known 65-meters high Seljalandsfoss Falls! And if you like waterfalls, check out the 4 best waterfalls in the world.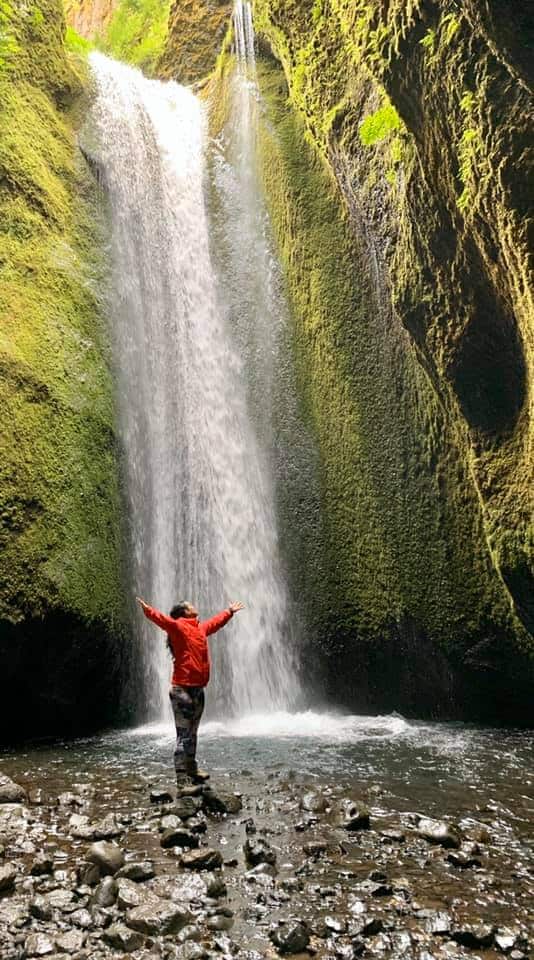 4. Black Sand Beach (Devon T., Flytrippers Vancouver)
Iceland has some magical black sand beaches! The most popular Black Beach in Iceland is Reynisfjara! It is one of the most easily accessible beaches situated about 2.5 hours away from Reykjavik.
Another black beach that we often see in pictures is Solheimasandur. This is the beach where you can find a plane wreck! Other amazing black beaches include Stokksnes Beach and Diamond Beach.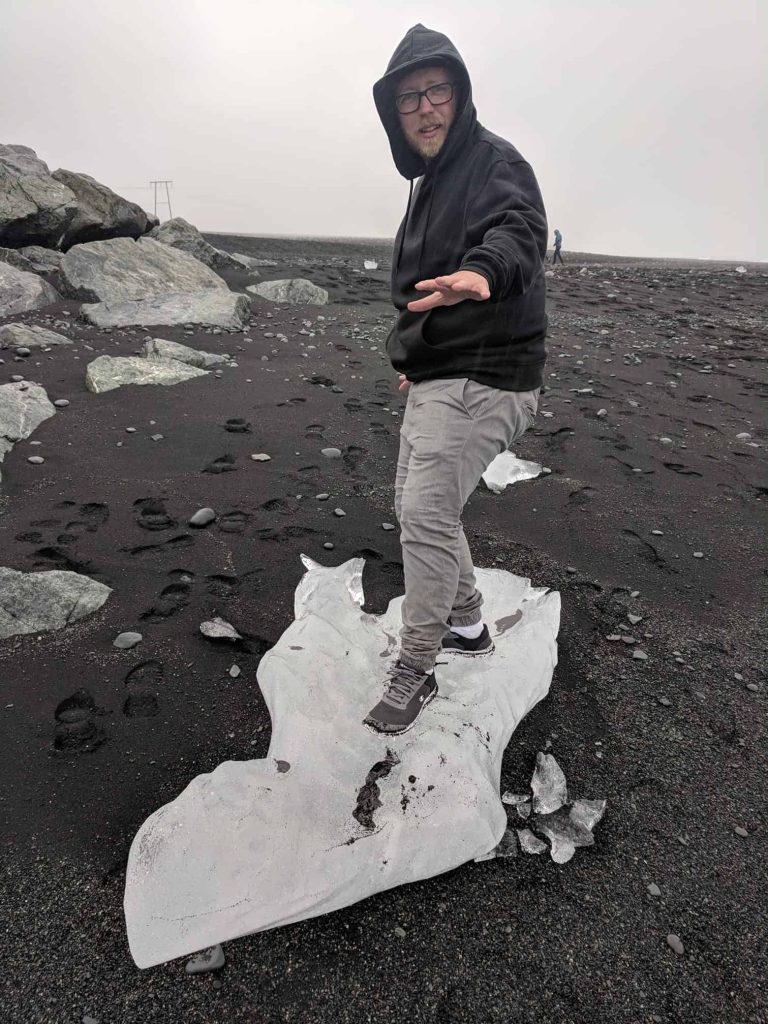 5. Hiking Trail (Marie-Hélène H., Flytrippers Quebec)
If you're into hiking, Iceland is for you! This country offers some of the best hikes in the world. The landscapes are just incredible. Many will even say that hiking is THE best way to visit the island.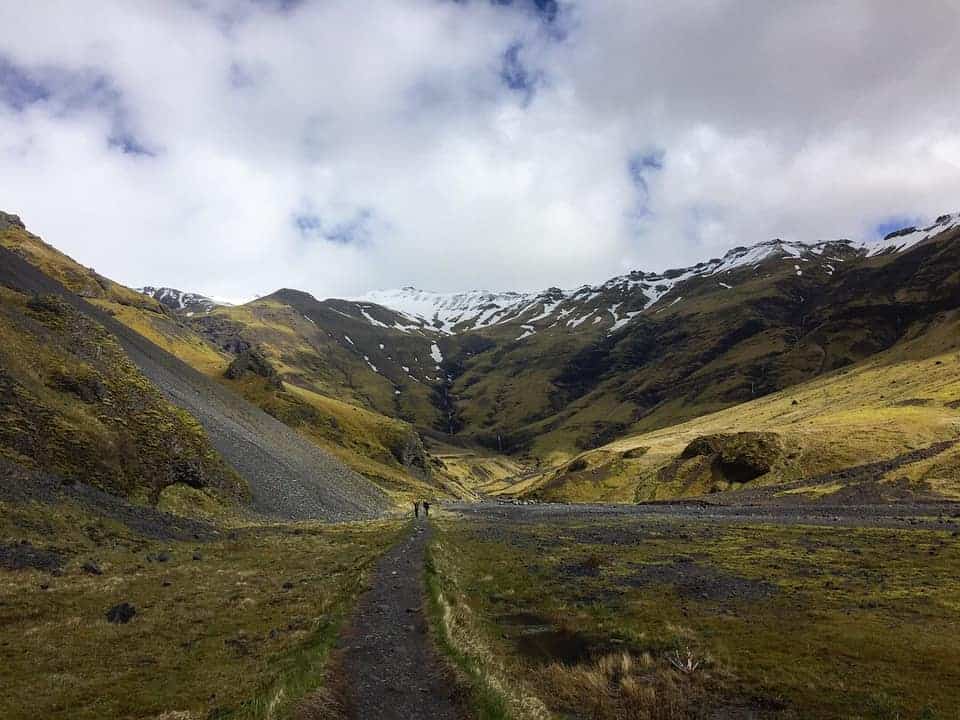 6. Unique Landscapes (Mathijs B., Flytrippers Toronto)
We didn't drive around Iceland for long ourselves, but even the short loop we did allowed us to see landscapes that were unlike anything we've seen elsewhere.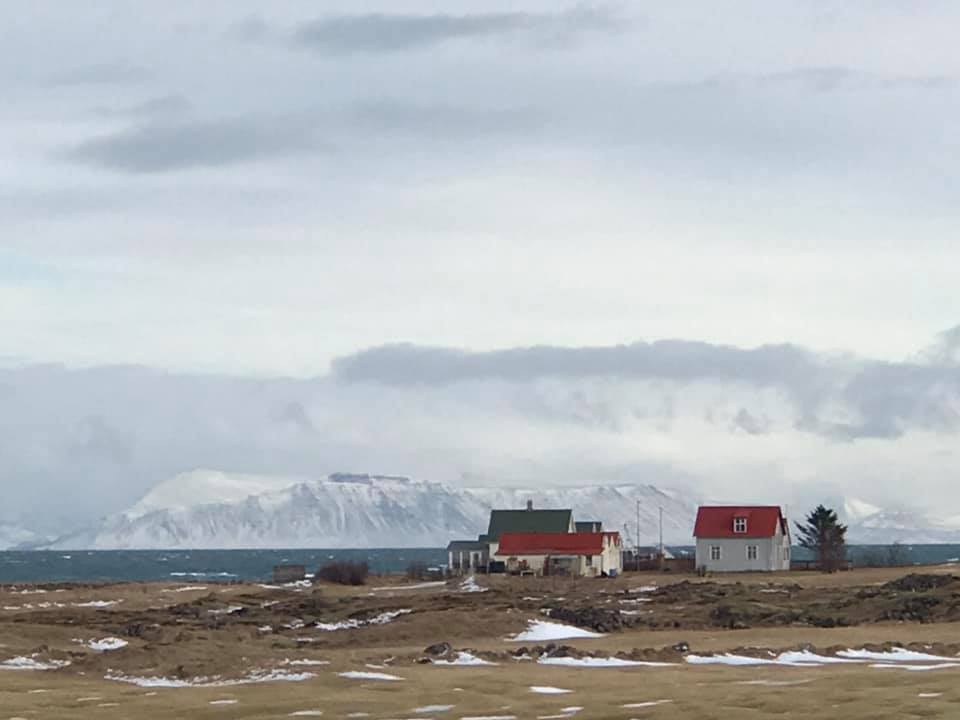 7. The Arctic Henge (Sébastien B., Flytrippers Montreal)
Situated in Raufarhöfnin (North-Eastern Iceland), the Arctic Henge, also called Heimskautsgerðið, is a symbol of the community. It is still under construction since 2004.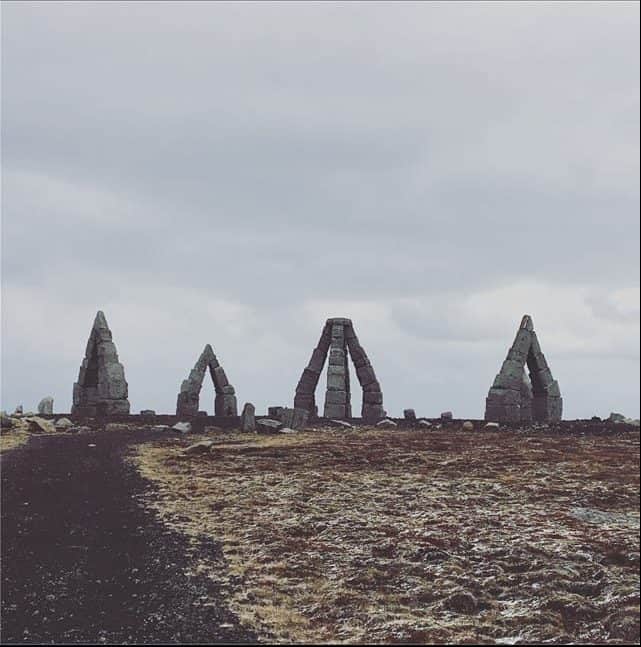 8. Bruarfoss, Gimsnes (Stephanie R., Flytrippers Ottawa)
These small waterfalls on the Bruara River are also nicknamed the "Iceland's Bluest Waterfall".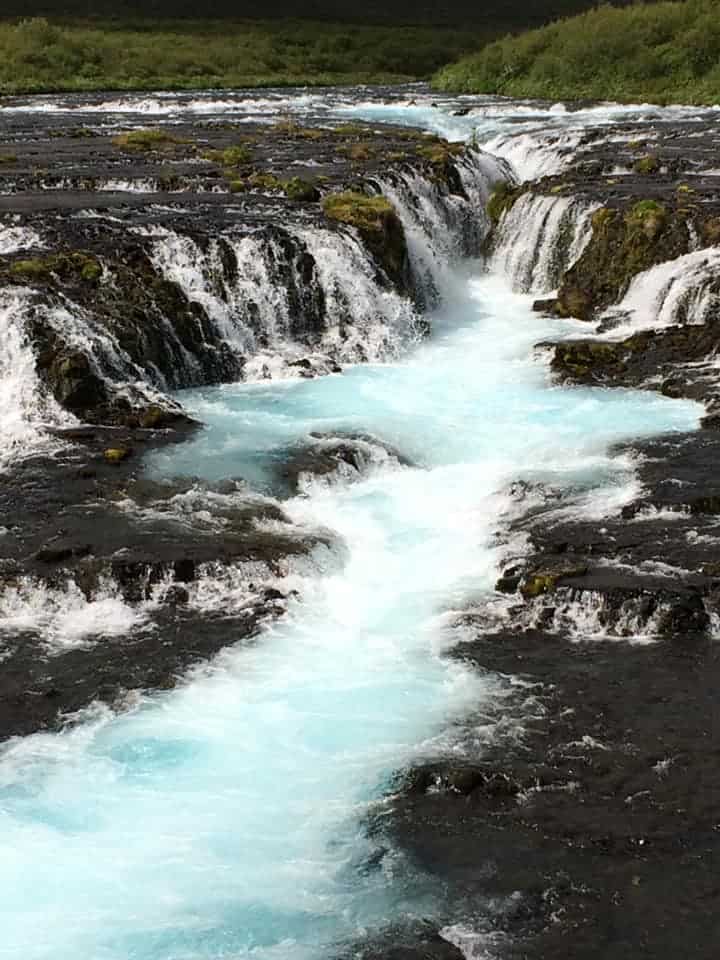 9. Bruarfoss, Gimsnes (Véronique M., Flytrippers Quebec)
Another picture from a wider perspective.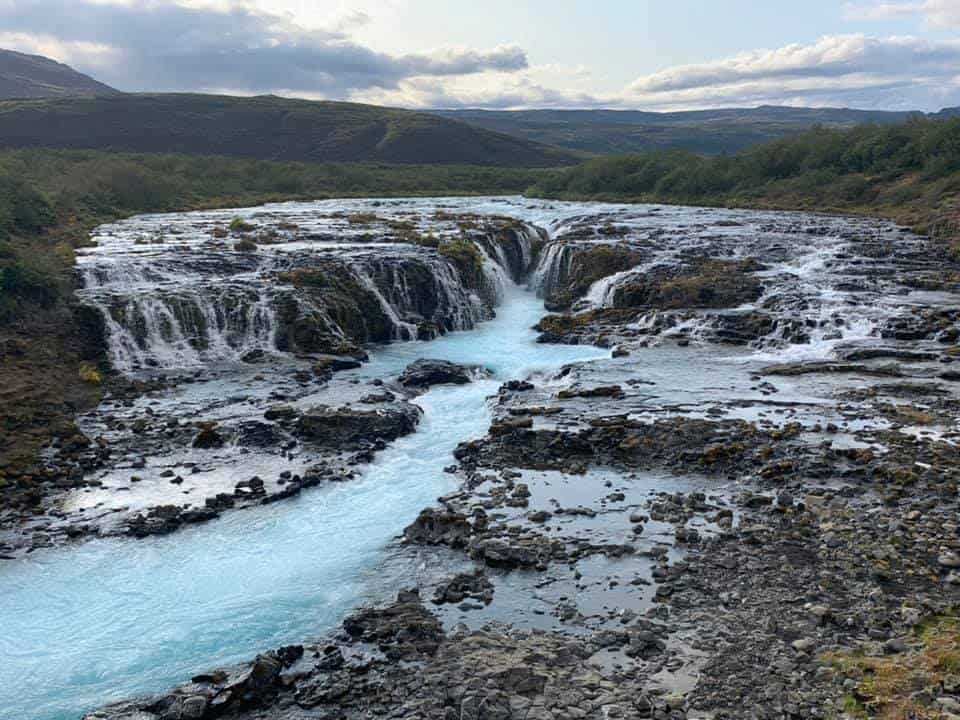 Want to travel virtually through our next photo posts?
Summary
Stay tuned for our next articles including the best photos from our subscribers! And send us yours by commenting on this Facebook post!
What is your favorite place in Iceland? Tell us in the comments!
Help us spread the word about our flight deals and travel tips by sharing this article and most importantly bookmark Flytrippers so we can help you navigate the world of low-cost travel!
Cover image:

Advertiser Disclosure: Flytrippers receives a commission on links featured in this blog post. We appreciate if you use them, especially given it never costs you anything more to do so, and we thank you for supporting the site and making it possible for us to keep finding the best travel deals and content for you. In the interest of transparency, know that we will NEVER recommend a product or service we do not believe in or that we do not use ourselves, as our reputation and credibility is worth far more than any commission. This principle is an essential and non-negotiable part of all our partnerships: we will never give any third-party any control whatsoever on our content. For more information on our advertiser disclosure, click here.
Share this post to help us help more people travel more for less: