Why visit Thailand? If you are new to the world of travel (or not) and you want to gain experience as a traveler, if you want a nice affordable trip, or if you want to discover a completely different culture while meeting welcoming people, this country is an excellent starting point to visit Asia.
To pass the time while we can't travel, we asked our 130,000 Facebook subscribers to share their most beautiful photos taken during their last trip. We received over 700 of them, so to help you dream about your next trip, we decided to share the best of them, sorted by destination (see the full series).
(Want to share your passion for travel with our readers? Join our newest cohort of guest-bloggers and help everyone discover your favorite destination!)
On today's menu: beautiful Thailand!
Thailand At A Glance
I consider Bangkok as my second home; I've been there more than ten times in the last two years. In fact, that's where I was before I had to come back to Canada because of this pandemic.
Thailand is part of Southeast Asia, a region that includes eleven countries. Thailand, in red, has several neighbors with whom it shares borders: Myanmar (also called Burma), Laos, Cambodia, and Malaysia.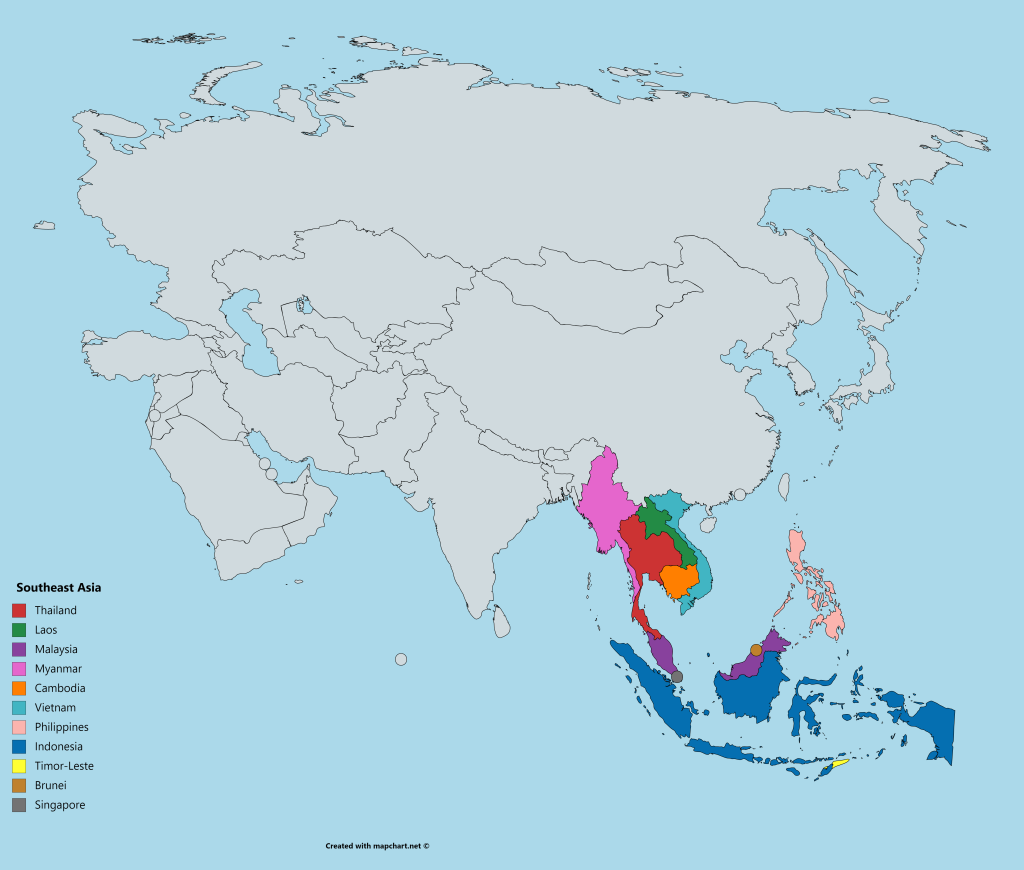 While Thailand is known for its affordability, it is slightly more expensive than neighboring countries, especially if you stick to the islands in the south, which are more touristy.
It's still pretty cheap compared to what most people are used to, but the country's interior is even more affordable. That is the case in Chiang Mai for example, in beautiful and green Northern Thailand.
Domestic flights within Thailand are often under $50 thanks to ultra low-cost carriers (ULCCs), so it's easy to move around in the country, which is pretty big (from Chiang Rai in the North to Hat Yai in the South, there are over 1,400 kilometers).
To locate the photos below, here are the key places in Thailand:
Bangkok
Kanchanaburi
Koh Phi Phi
Koh Lanta
Koh Samui, Koh Phangan et Koh Tao
Krabi
And don't forget to add these to your list: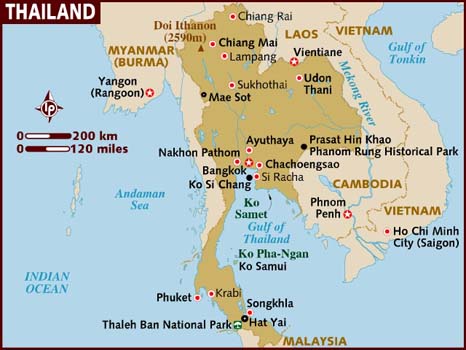 You can also read our article 18 Things To Know Before A Trip To Thailand if you want to know more about this destination before your next trip!
Here are photos from our readers that illustrate why Thailand is worth a visit!
1. Bangkok (Alain G., Flytrippers Vancouver)
If you are going to Thailand, Bangkok will definitely be one of your first stops. Most of the cheap flights deals we spot land in Bangkok. With all there is to experience in this city, you won't be bored! Don't forget to visit the famous festive street Kaoh San Road, the royal palace, and the public markets (Chatuchak weekend market).
For those who want a taste of home, you can eat some poutine at the Bangkok Poutine restaurant.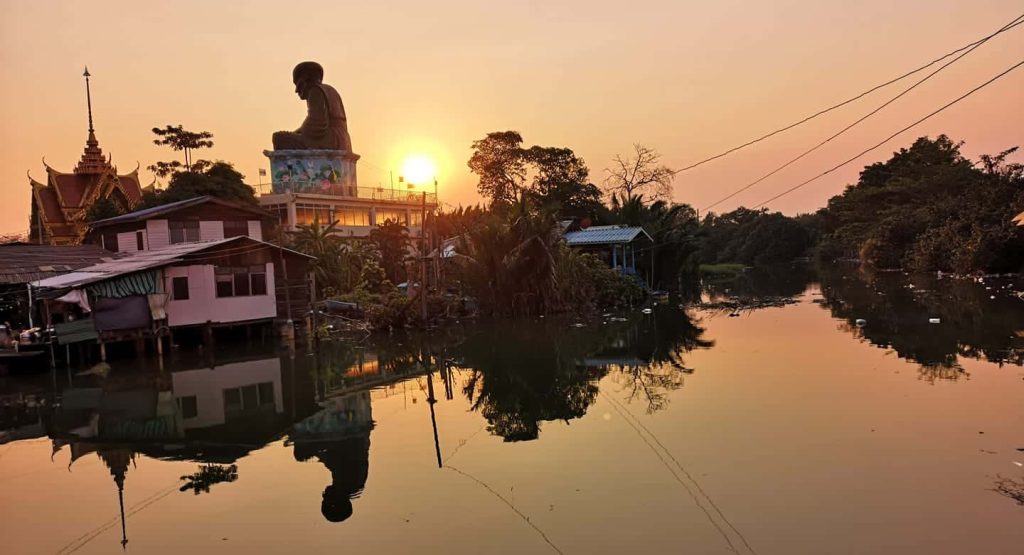 2. Erawan Falls (Caroline E., Flytrippers Montreal)
The Erawan waterfall is made up of 7 levels of falls forming natural pools in which you can swim. They are located in Erawan National Park in Kanchanaburi Province.
Having been there, I strongly advise you to go visit Kanchanaburi and the surrounding area. From Bangkok, it is possible to go to Kanchanaburi by bus (about 2hrs to 2.5hrs). And from Kanchanaburi, you can then take another bus to go to the park. The park entrance fee is 300 baht (around C$13).
Closer to the city, there is also the Khao Pun Cave, a huge and impressive cave you should visit.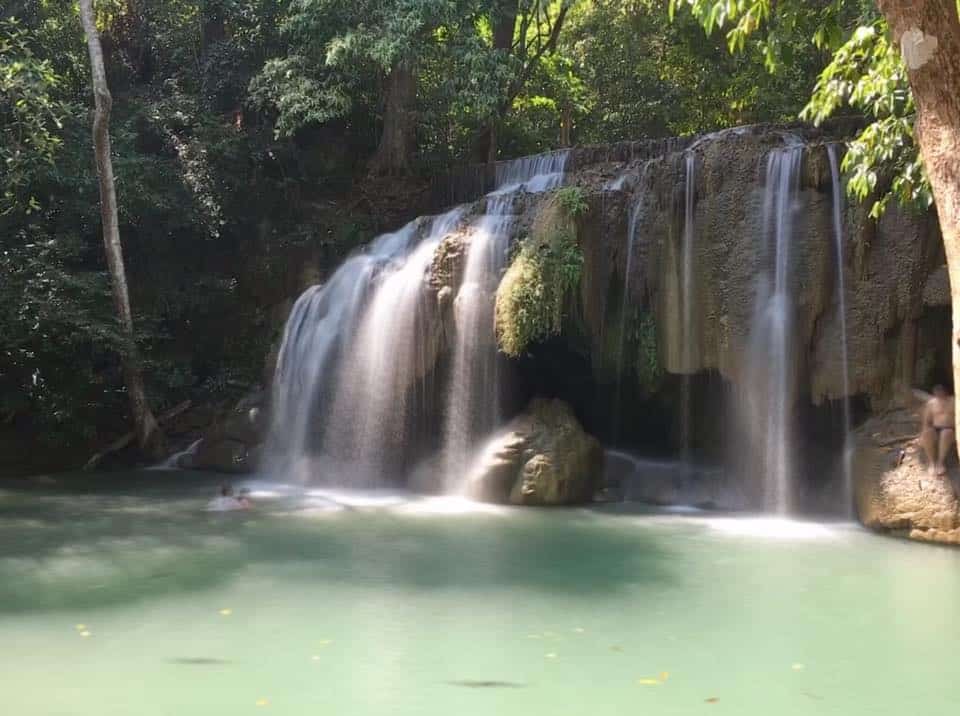 3. Phuket (Maggy M., Flytrippers Montreal)
Another popular destination is Phuket. The largest island in Thailand, it is in the southwestern part of the country in the Andaman Sea.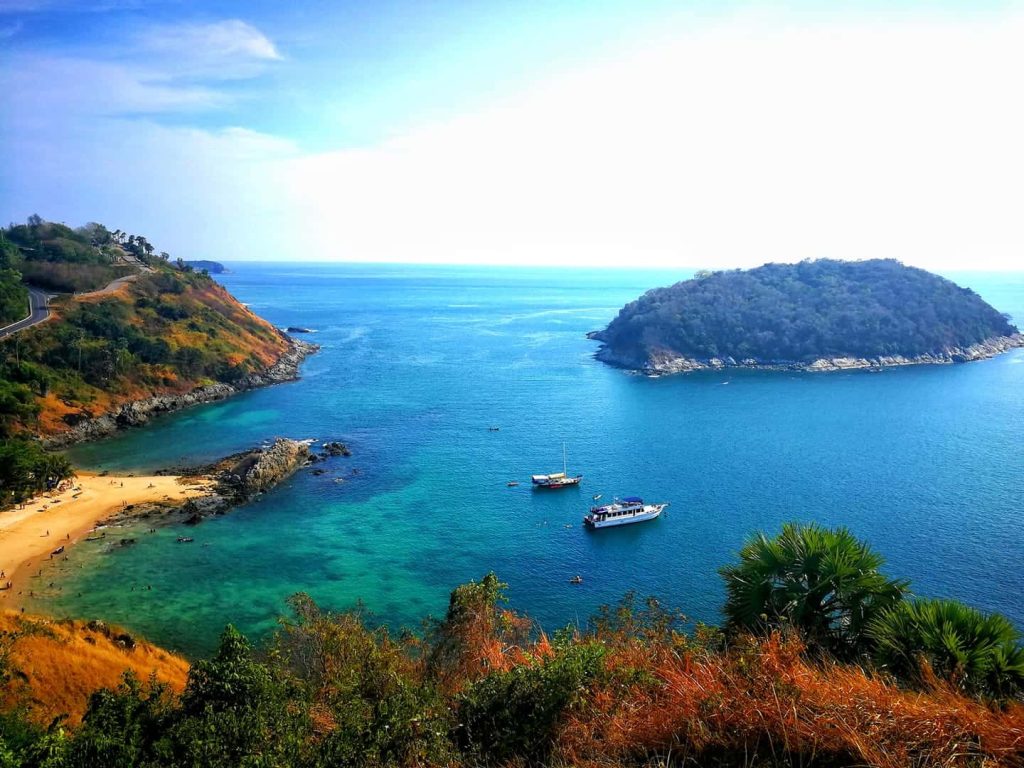 4. Phuket (Cindy P., Flytrippers Vancouver)
Phuket has nice beaches. And although unlike neighboring countries like Malaysia and Indonesia a little further away, Thailand does not have Marriott category 1 hotels (where you can get 17 free nights), at least if you have the Marriott Bonvoy Card you will find amazing options for your annual free night certificate.
The Renaissance Phuket Resort & Spa is one of them: it is an absolutely magnificent 5-star hotel where we enjoyed spending a long weekend of luxury ourselves (review to come)!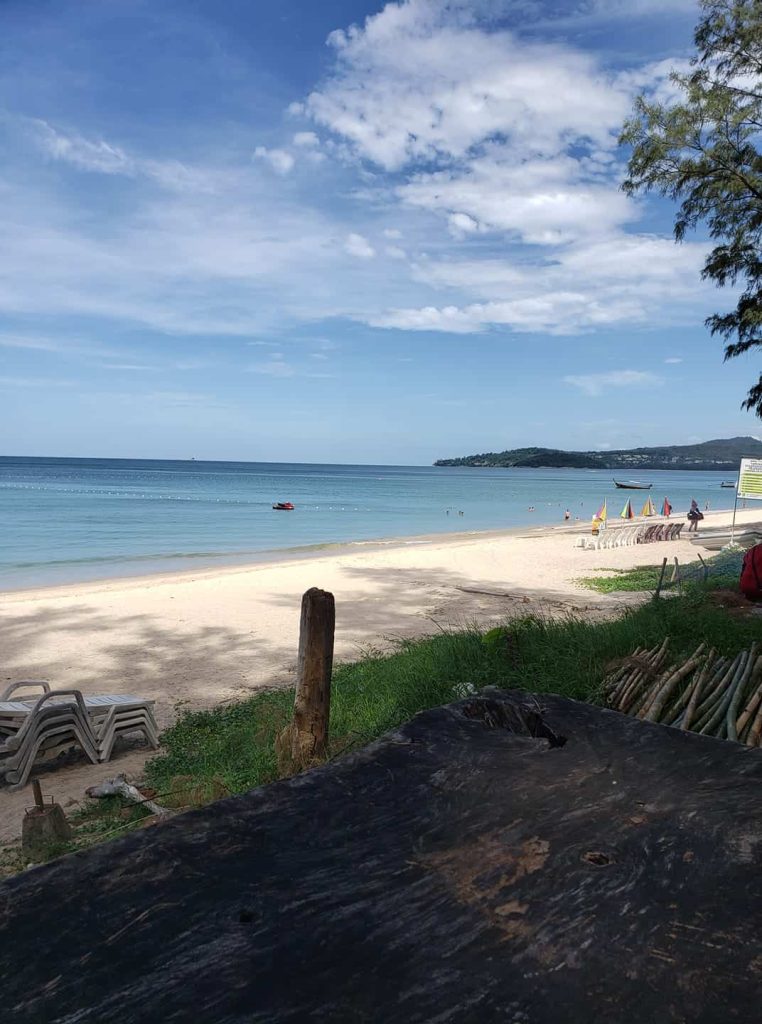 5. Phuket (Lissa C., Flytrippers Toronto)
The Buddhist religion is very important in Thailand's culture. This explains why you can find some of the most beautiful temples in the world here! Remember to cover your knees and shoulders when you visit a temple.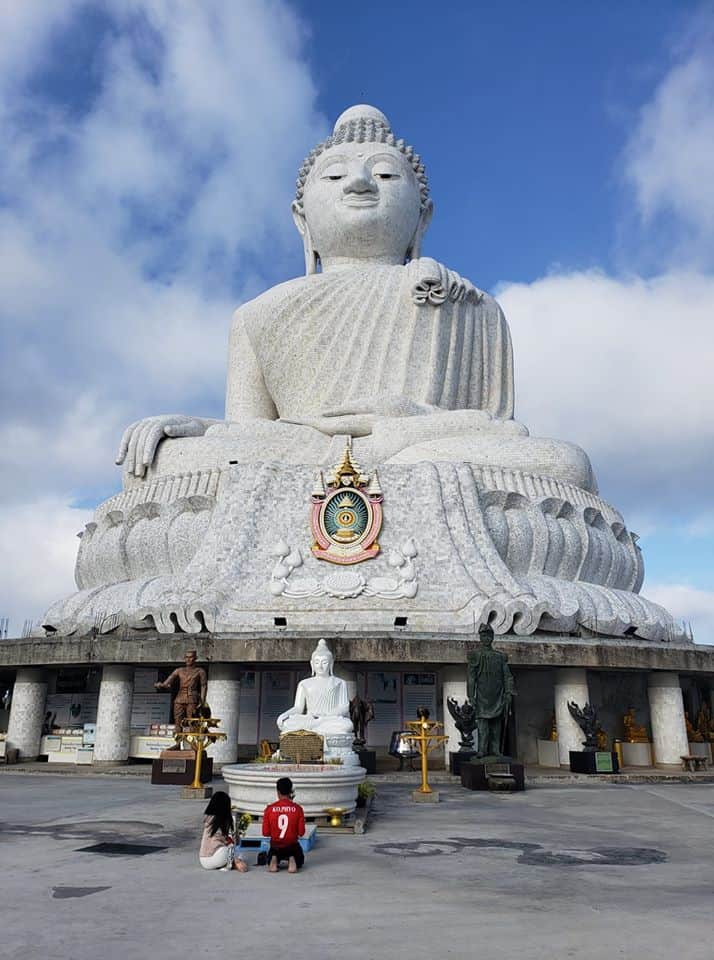 6. Koh Lanta (Véro L., Flytrippers Montreal)
Koh Lanta is made up of several islands off the west coast of Thailand, between the Phi Phi Islands (see #7) and the mainland.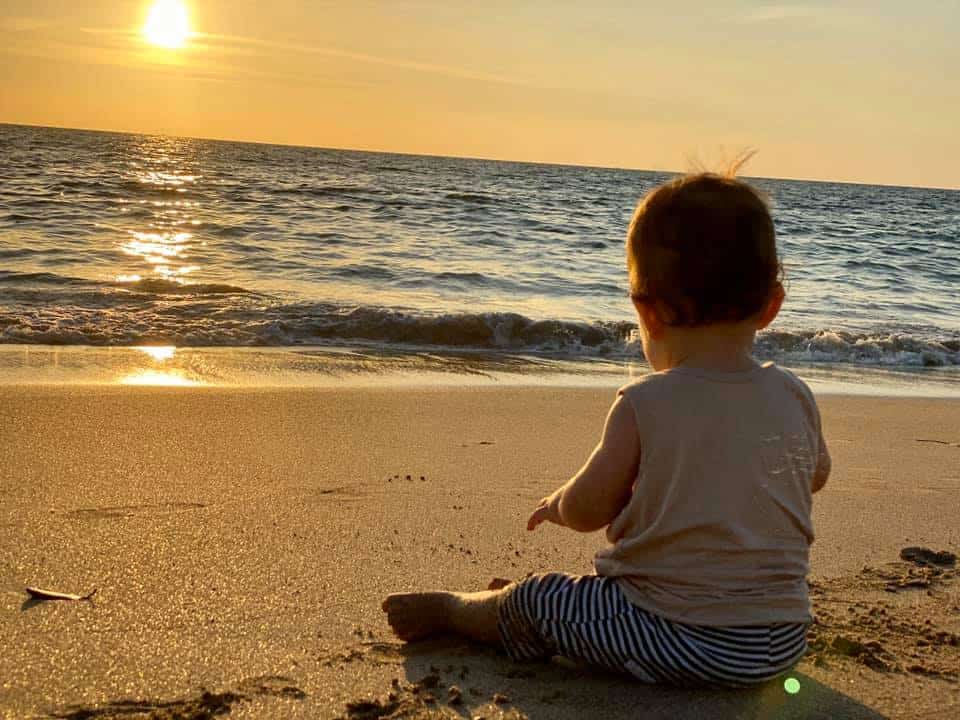 7. Phi Phi (Marie E., Flytrippers Montreal)
The Phi Phi Islands are a small archipelago of Thailand located off the province of Krabi. If you like to party, this is the perfect place!
Otherwise, you can go to Monkey Beach, go snorkeling, and maybe one day visit Maya Beach (the beach made famous thanks to Leonardo Dicaprio's film "The Beach"). For now, the latter is closed to give the ecosystem some rest (and sharks are back in the bay)!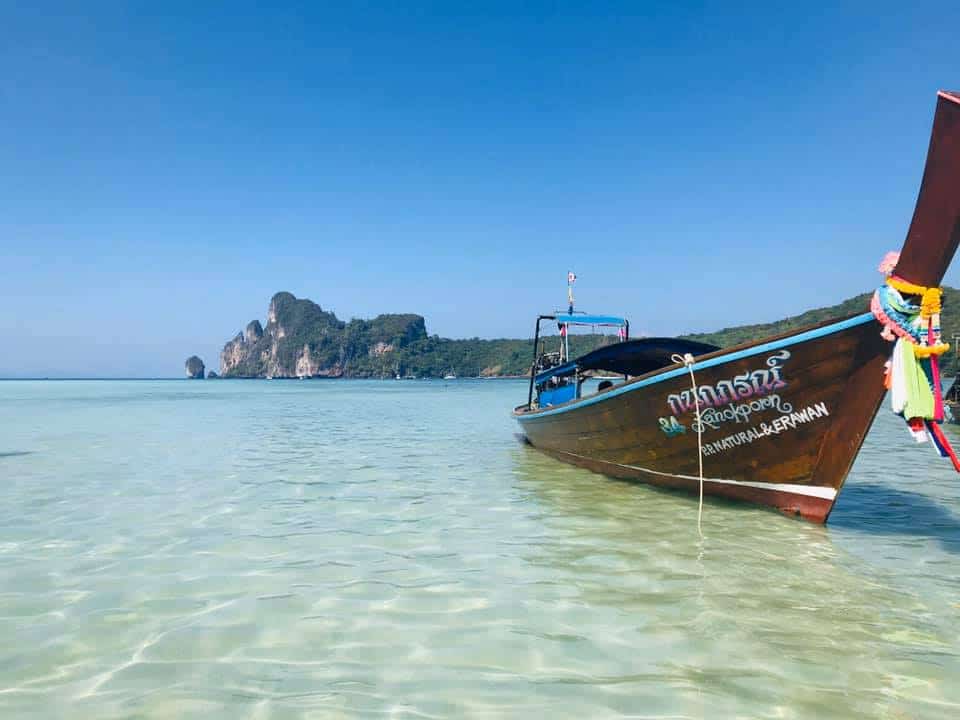 8. Koh Samui (Jalex R., Flytrippers Quebec)
Koh Samui is part of a group of 3 islands in the Gulf of Thailand: Koh Samui, Koh Pha-ngan, and Koh Tao.
It was on this last island, Koh Tao, that I stayed for almost a month to do my scuba diving certification at a very low cost. And Koh Pha-ngan Island is known for its huge Full Moon Party every full moon.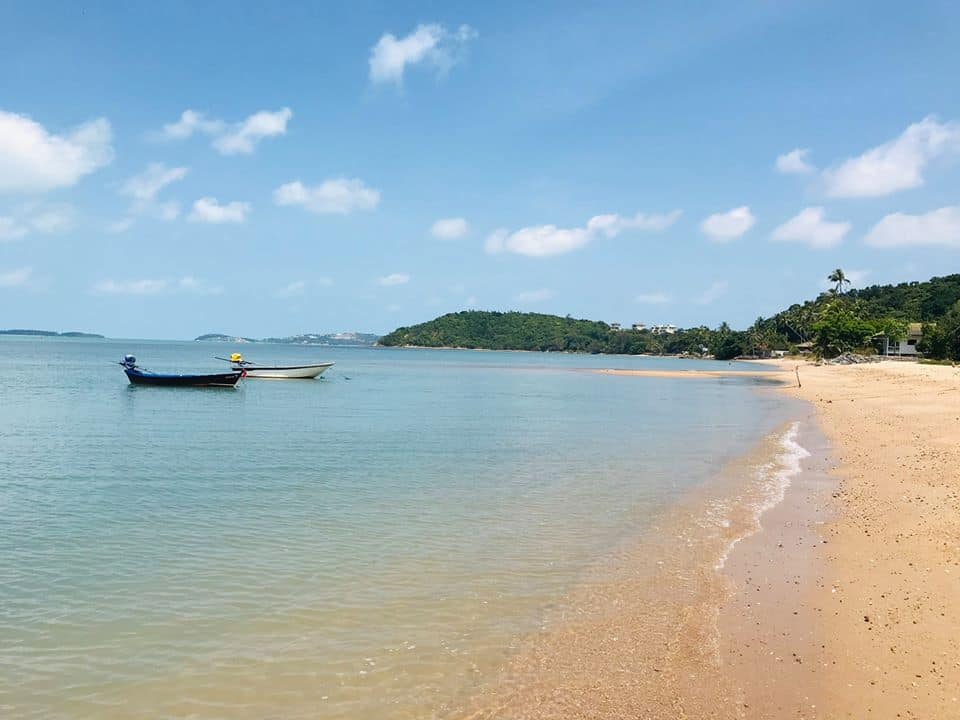 9. Krabi (Alexandra B., Flytrippers Quebec)
Krabi offers a wide variety of activities including the famous Tiger Cave temple, the Emerald Pool, a floating village (Koh Panyi), great hiking (the Tab Kak Hang Nak Nature Trail), climbing at Railey Beach, the Krabi Weekend Night Market, and many others!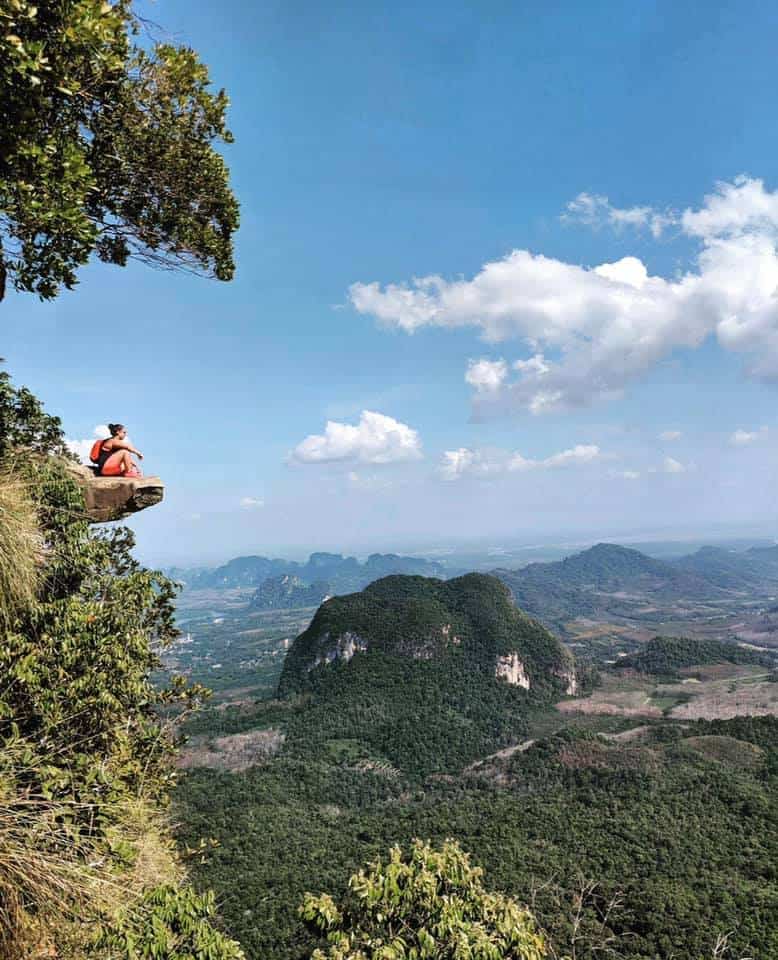 10. Railey Beach (Sophie C., Flytrippers)
A superb beach that is only accessible by boat!

11. Thailand (Julie B., Flytrippers Montreal)
A classic photo of the typical Thai boat!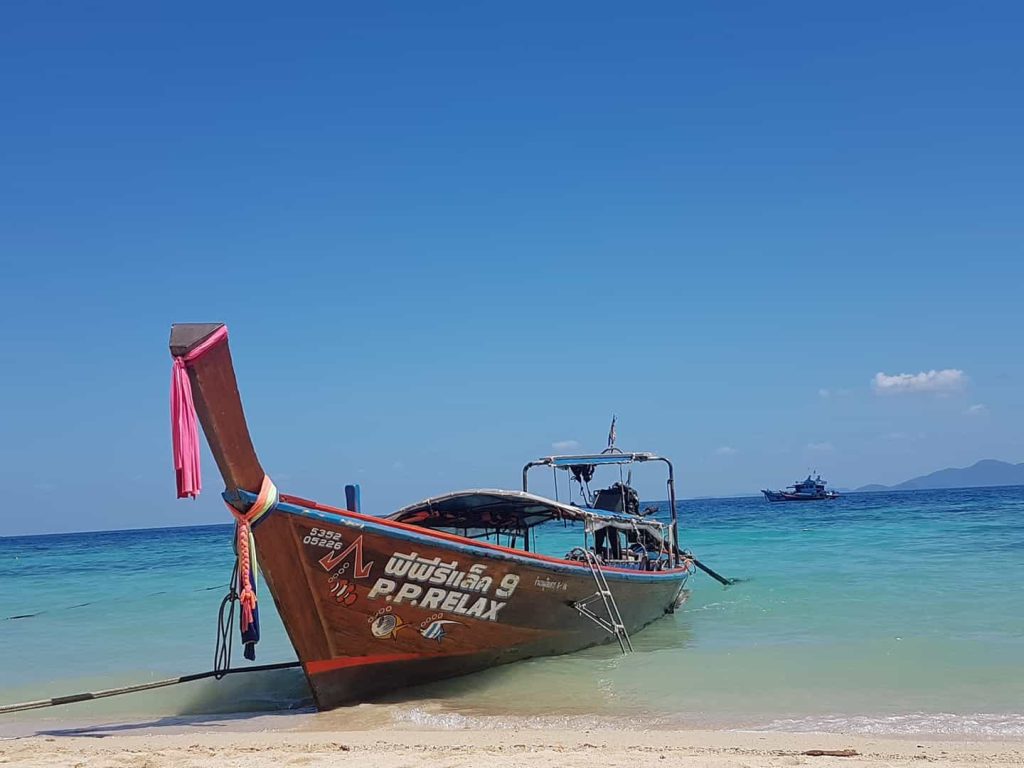 Bonus (Kevin G., Flytrippers co-founder)
A photo of me in Koh Tao! Don't forget to eat the famous Pad Thai in the street stands and a mango sticky rice for dessert. For tea lovers, their green teas made with carnation condensed milk are delicious.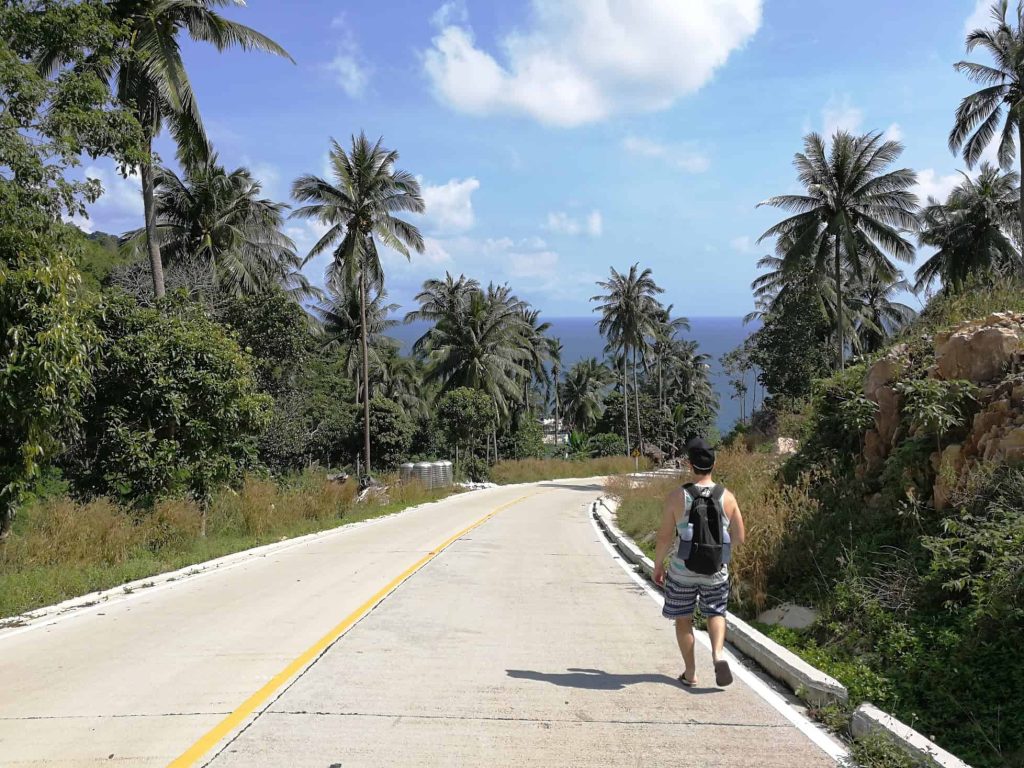 Want to travel through our next photo posts?
Summary
Stay tuned for our next articles including the best photos from our subscribers!
Here is more content to check out
Help us spread the word about our flight deals and travel tips by sharing this article and most importantly bookmark Flytrippers so we can help you navigate the world of low-cost travel!
Cover image: a Thai boat (Julie B., on the Flytrippers Montreal Facebook page)

Advertiser Disclosure: Flytrippers receives a commission on links featured in this blog post. We appreciate if you use them, especially given it never costs you anything more to do so, and we thank you for supporting the site and making it possible for us to keep finding the best travel deals and content for you. In the interest of transparency, know that we will NEVER recommend a product or service we do not believe in or that we do not use ourselves, as our reputation and credibility is worth far more than any commission. This principle is an essential and non-negotiable part of all our partnerships: we will never give any third-party any control whatsoever on our content. For more information on our advertiser disclosure, click here.
Share this post to help us help more people travel more for less: