Marjolaine is a guest-blogger at Flytrippers. Follow her on Instagram and check out her bio at the end of the article.
---
With its karstic cliffs that plunge directly into crystal clear waters, its long stretches of golden sand, its luxurious forests, its rich culture, the effervescence of its cities, the singularity of its 40,000 Buddhist temples, its flavorful gastronomy… Thailand has everything to charm you. But you already knew that!
On the other hand, there are interesting things you'd probably like to learn before you take off for the Land of Smiles. A takeoff that might be imminent, since many of you apparently pounced on the discounted flights to Thailand recently spotted in the $600s roundtrip on Flytrippers' cheap flight deals page.
Here are 18 things to know before a trip to Thailand.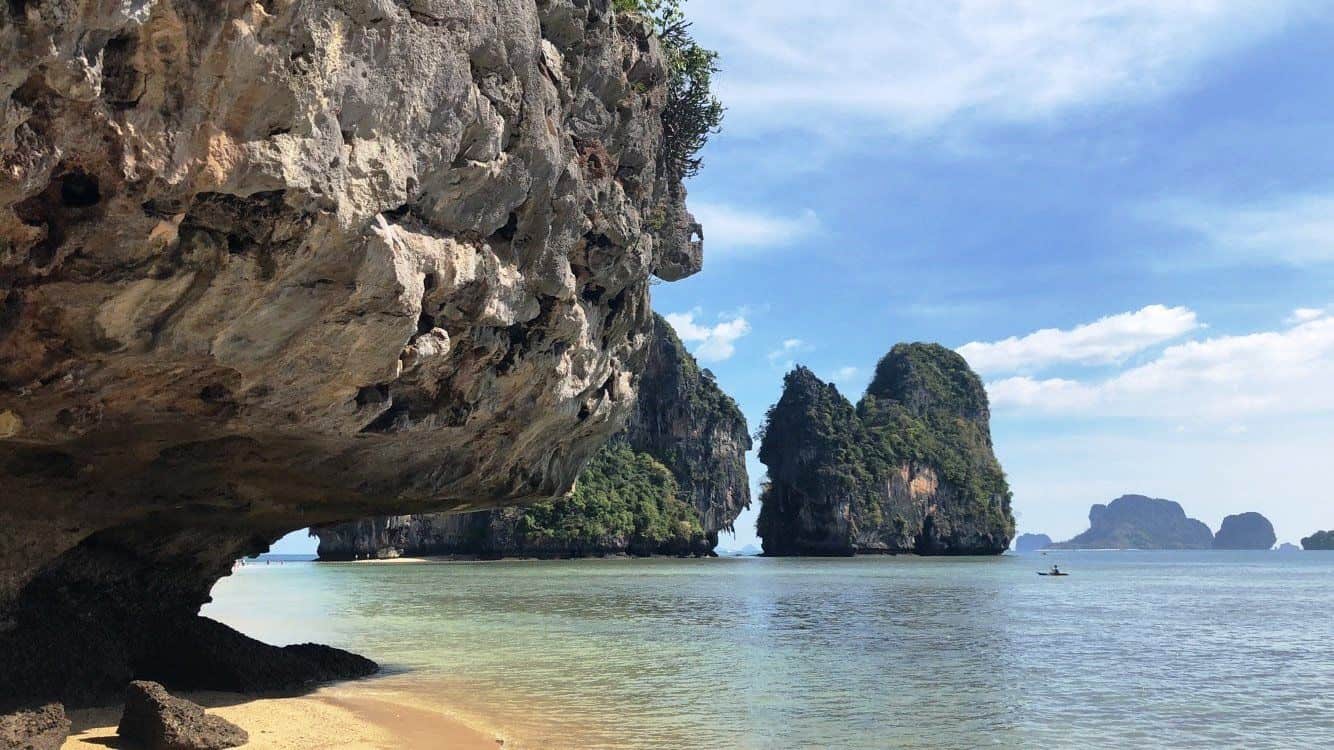 1. Getting Around The Country Is Rather Easy (And Quick)
Before leaving for another country, we look at the map trying to evaluate the trips and distances between various cities. Is it long? Is it realistic? In Thailand, you can easily go from one island to the other or travel East to West in a short amount of time (and for little cost).
The trips typically include a shuttle from your hotel door to get you where you want to go. For example, the trip from Koh Lanta to Krabi includes a shuttle from the hotel, a bus ride, and a ferry. 3 hours and $12 later, you will arrive at your destination! The 12Go website is a good place to buy tickets for travel within Asia.
2. Thailand Is 543 Years Into The Future
You can be caught off-guard if you see the year 2562 on the morning edition of the newspaper. Admit it, you didn't expect such jetlag. It's that Thailand uses the regular (solar!) calendar as well as the Thai lunar calendar! There's just a small difference between the two. But why worry about just a half-century anyways?!
3. They Drive On The Left
Nothing to add here. Now you know.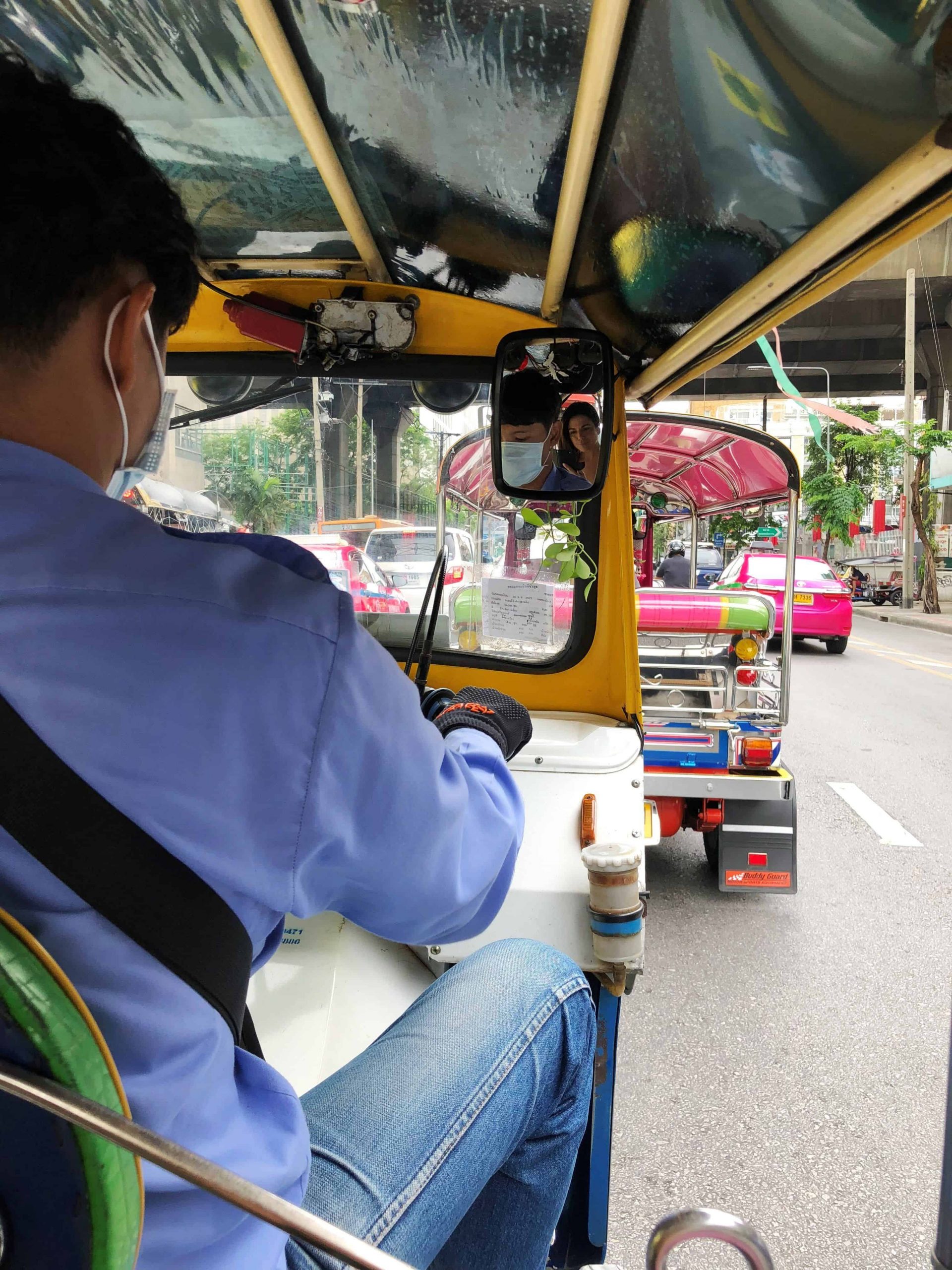 4. You Must Not Be A Prude About Your Toes
Taking off your shoes is a sign of respect. In most temples, a number of stores, and in Thai homes, visitors must take off their shoes before entering. It's a least-common practice in big cities, but when you see a shoe rack by the door, think about taking off your shoes.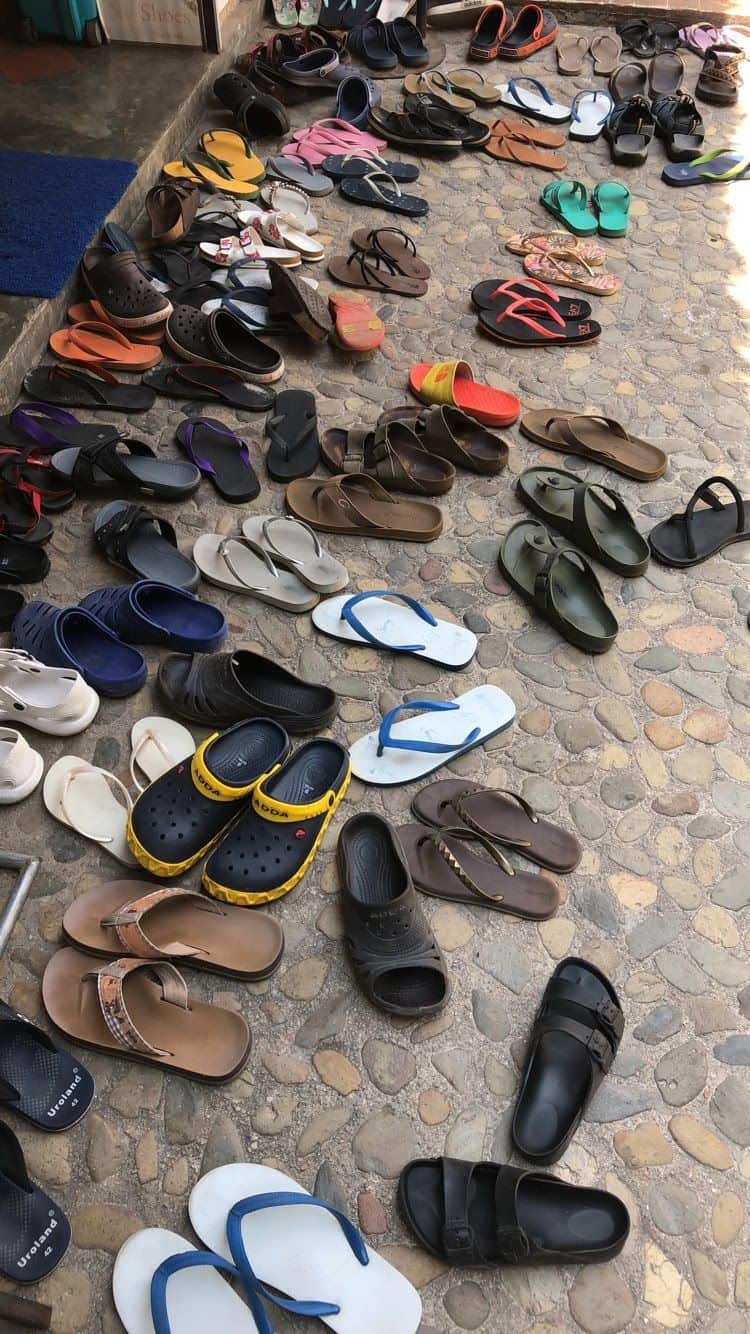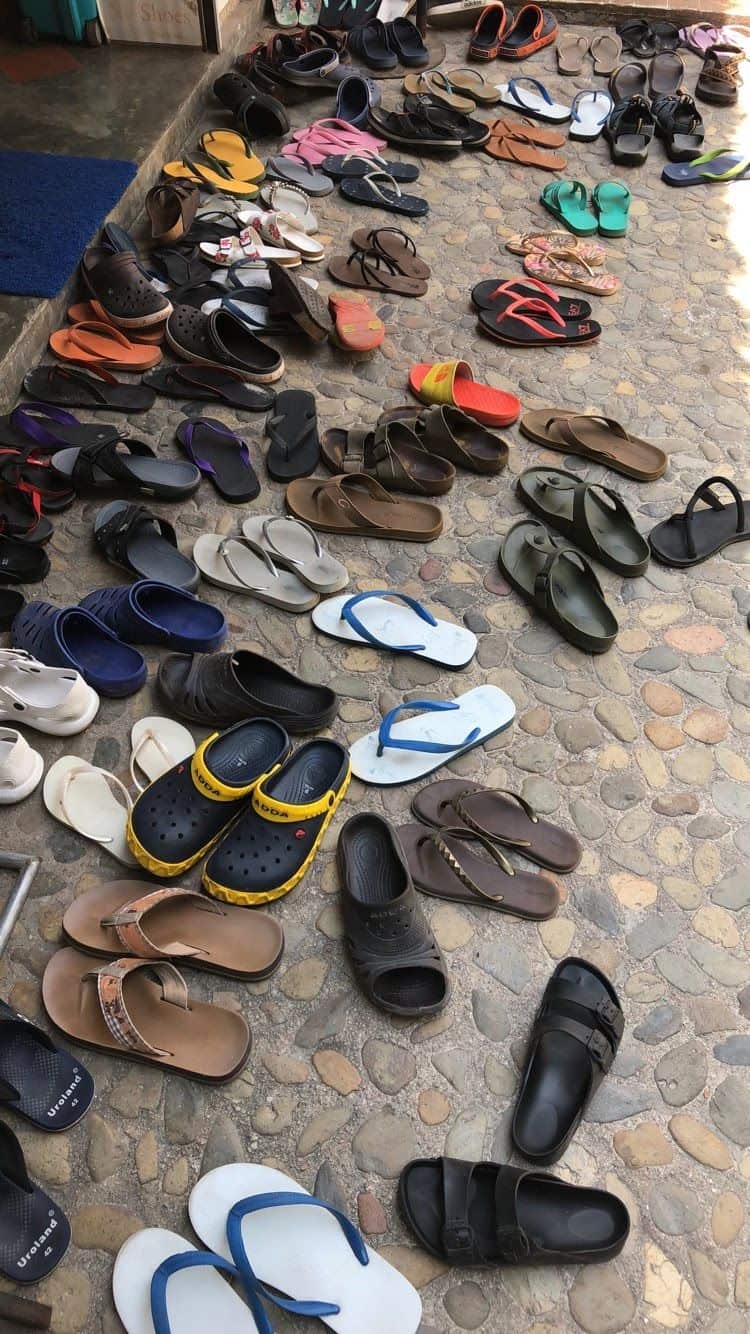 5. Feet Are Impure
Speaking of feet, there are considered dirty. It is therefore unwelcome to touch or point at someone or something with your foot. Especially a monk or a Buddhist statue.
6. ATM Fees Are High
You can expect 220 bahts ($9) for a withdrawal, then possibly another $5 charge from your bank. But since the cost of living there is so low, this will possibly be the biggest expense of your trip!
7. They Charge Fees For Credit Cards
Speaking of charges, they very frequently charge an extra 3% for credit card transactions.
8. You Shouldn't Dress Up To Celebrate Thai New Year
Between the 12th and 15th April, the Thai people celebrate Songkran, the Buddhist New Year. Originally, the tradition involved pouring a bit of perfumed water on the hands of elders, but now it involves dowsing passers-by in water from head to toe. This is why it's important to not go out in your pretty satin or sequin dress.
In big cities, they organize huge water fights in the street. It would be very useful to have a waterproof pouch for your money, passport, and cellphone!
9. You Must Have A Sweet Tooth
Thai people have a strong fondness for sugar (their divine mango sticky rice is proof). They add it to almost everything, notably their green tea or latté. Coffee often is sweetened with condensed milk. That really messes up a blood-sugar test.
10. Buddhist Temples Have Strict Clothing Rules
You must sometimes cover your shoulders, sometimes your knees, and some times both (but don't forget to take off your shoes).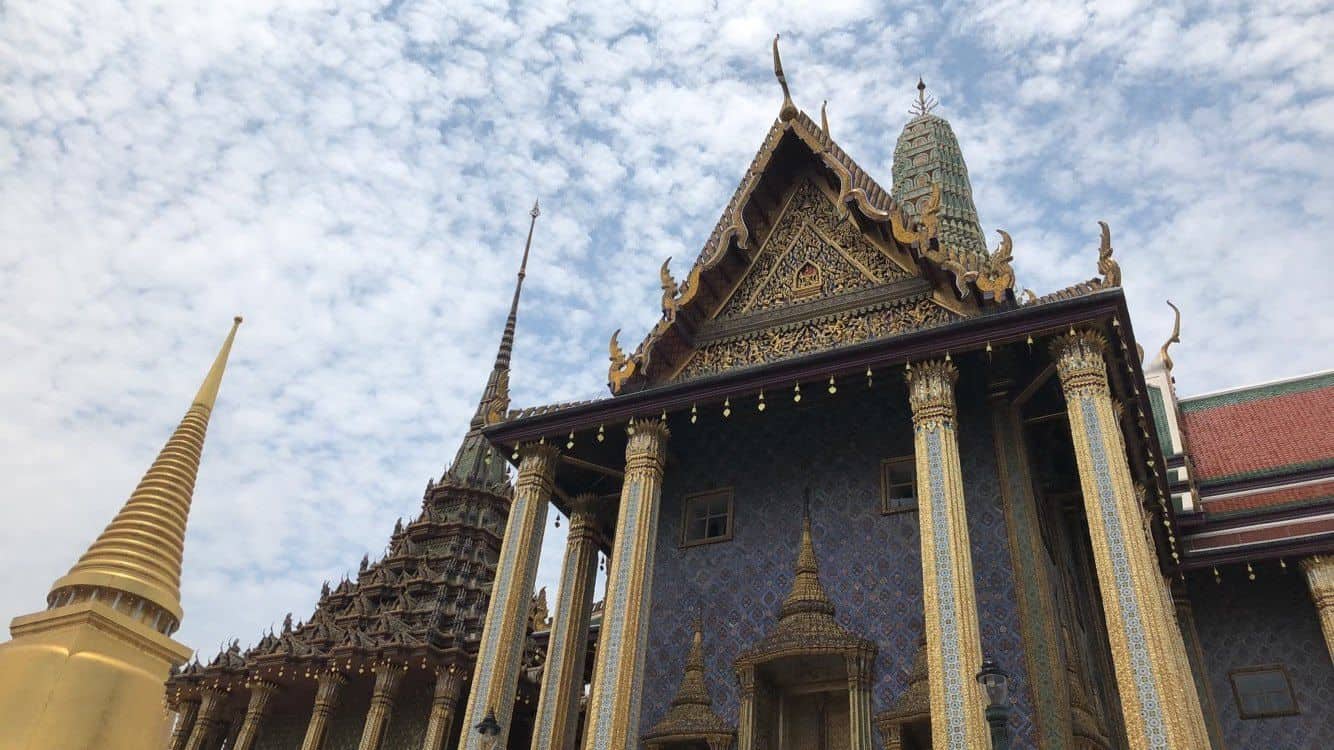 In certain temples, you can borrow or rent clothes to properly cover up that skin that they don't want to see.
But, to avoid having to go buy the first I Love Bangkok t-shirt you see from the nearest souvenir shop, you should opt for conservative clothing or carry scarves in your bag to fashion a shawl or a pareo. It could make for magnificent souvenir photos…!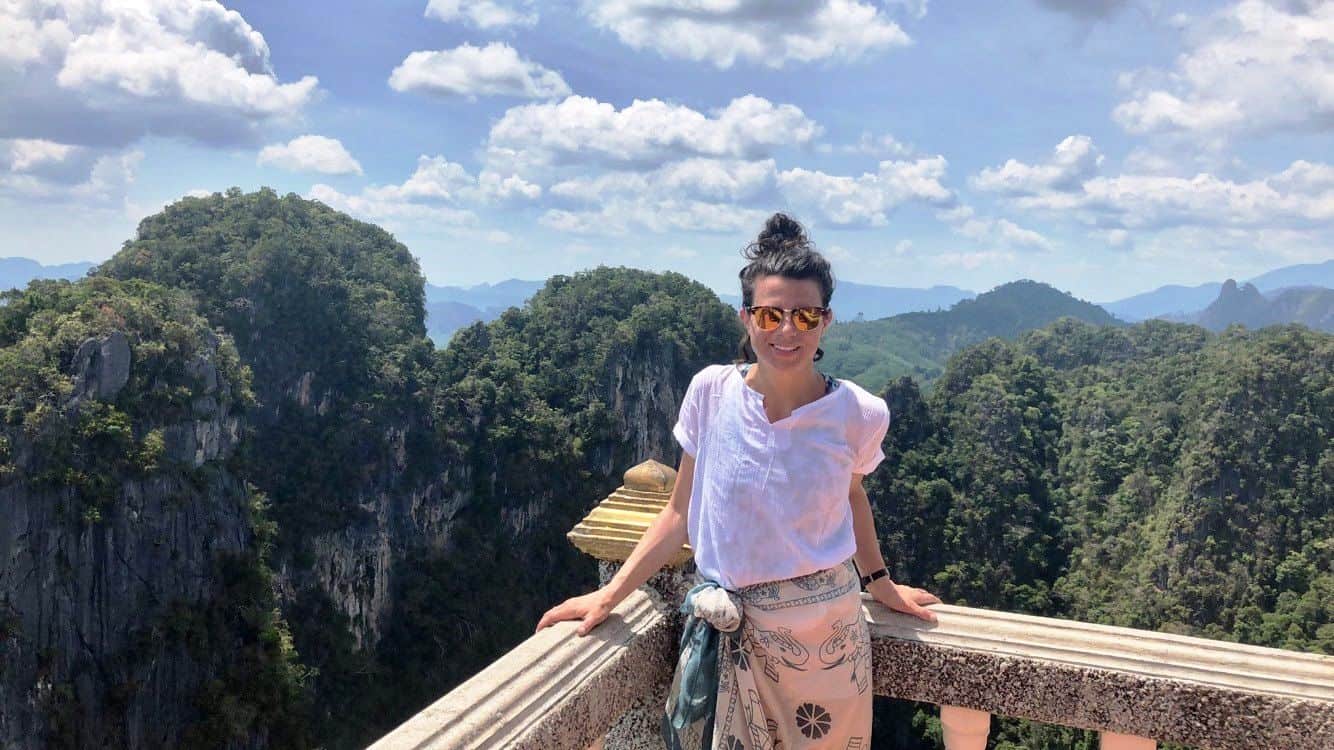 11. Monosodium Glutamate Is Nearly A Pandemic
As is often the case elsewhere in Asia, the Thai people season their meals with a lot of monosodium glutamate (MSG), a flavor enhancer.
If it makes you feel bad (the infamous "Chinese Restaurant Syndrome"), don't hesitate to ask that they not add MSG to your food: Mâi dtông sài pong choo rót nah (add some polite greeting at the end, krap (if you're a man) or khaa (if you're a woman). Good luck with the pronunciation!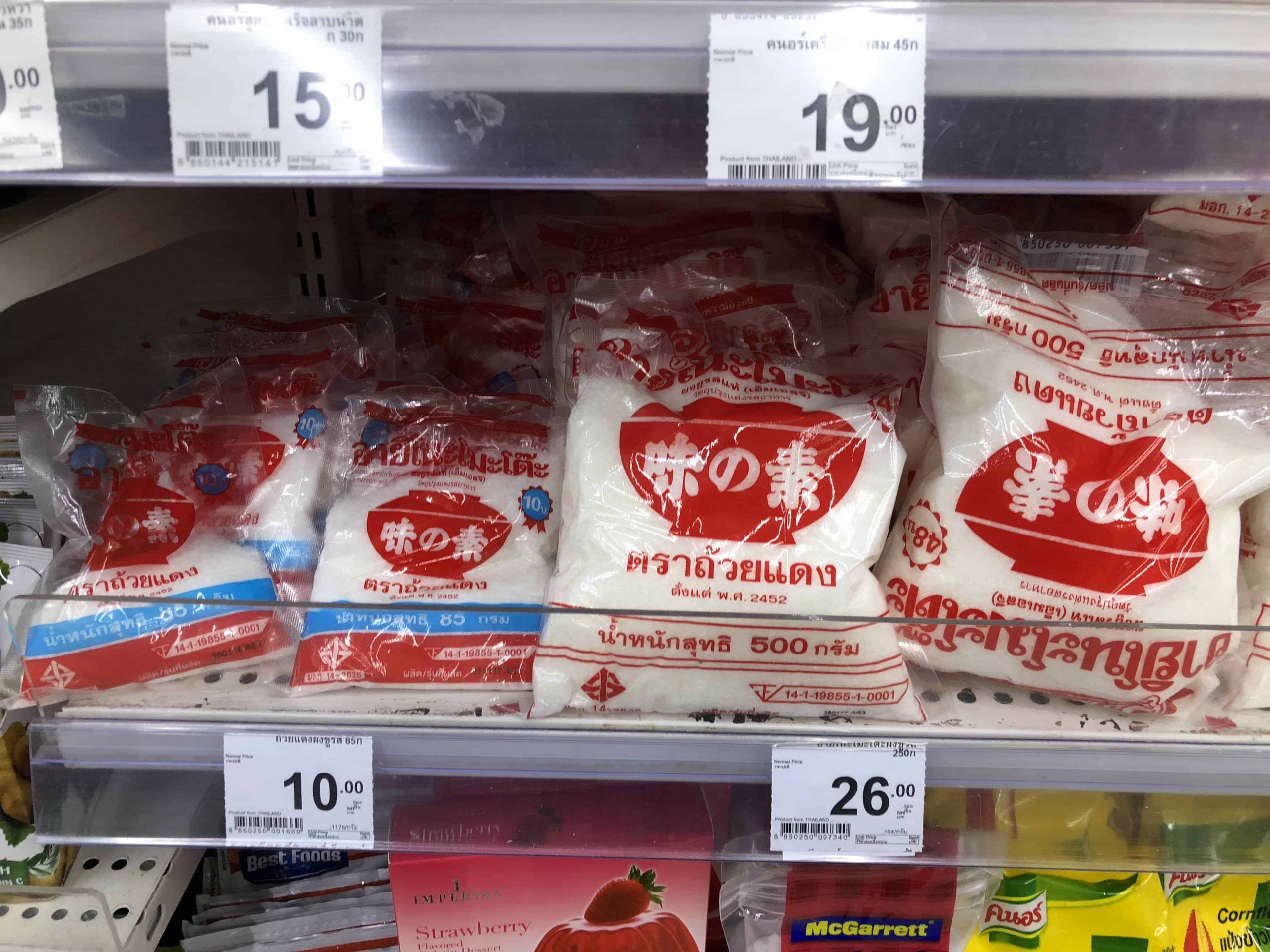 12. The Beach Is Actually Closed To Public
The Department of National Parks, Wildlife, and Plant Conservation recently decided to extend the closure of the famous Maya Bay Beach until 2021 in order to help the marine ecosystem recover from mass tourism.
The handsome Leonardo has attracted crowds here since The Beach film came out in 2000. The other islands and beaches of the Hat Noppharat Thara-Mu Koh Phi Phi National Park are still open to the public.
13. Local Transportation Options Offer The Best Value

In Thailand, do like the Thais. Here, there are countless ways to get around; taxis, moto-taxis, red cars…
You can opt for a ride in a Tuk Tuk (the famous motorized tricycle) for $2, a 1-hour trip in a sŏrng·tăa·ou (colorful passenger vans) for $1.50, a trip on an express boat on the Khlong Saen Saeb Canal for $0.38, or a 2-hour excursion on a private 10-person long-tail boat (Ruang Hang Yao) for $20/hour… really, you'd be crazy to go without.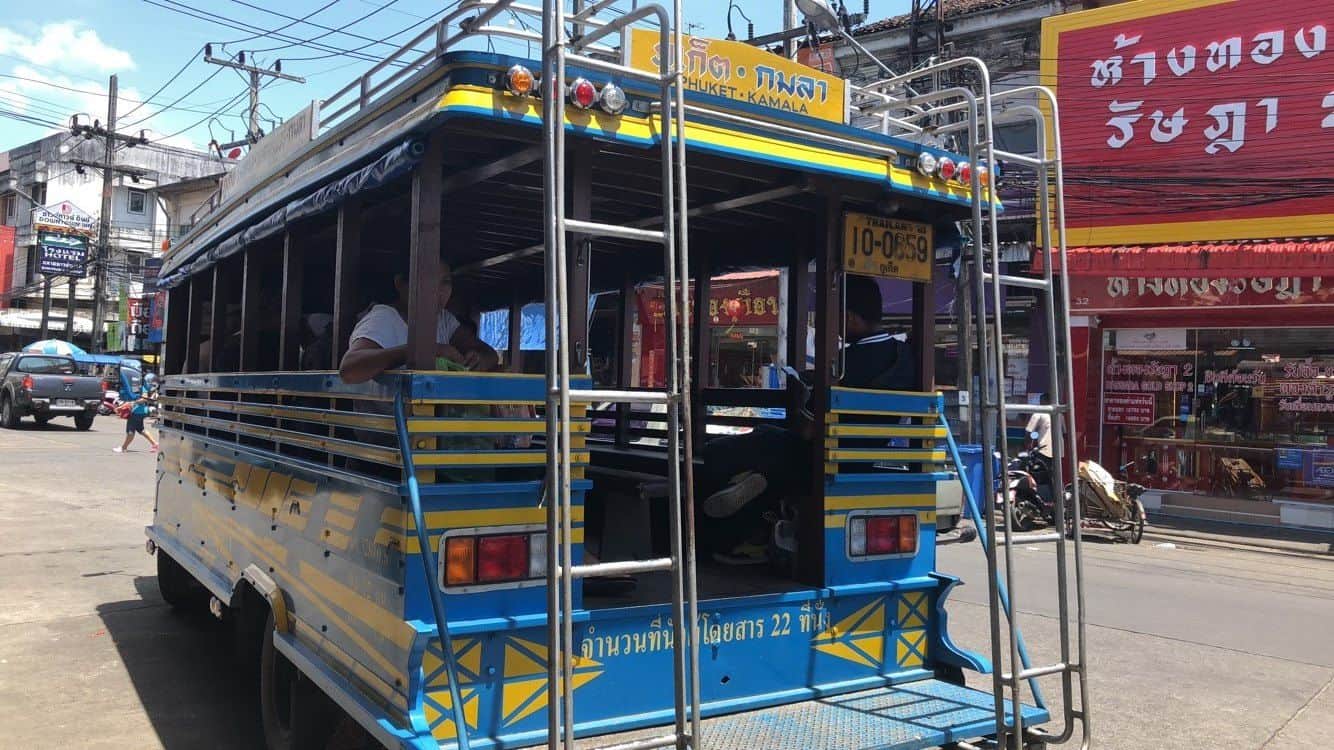 14. It's Easy To Find A Book
For those who still struggle with e-readers, no need to clutter your bags with 4 heavy books that you're planning to read while lounging on heavenly beaches. Like in many touristic destinations, you can find a shelf of shared books in many hotels, cafés, and restaurants.
15. The Cost Of Living Is More Expensive On The Islands
This seems like a no-brainer, but it's best to remember this! Go to the north of the country for better prices!
16. Don't Undress For A Thai Massage
A Thai massage is like a series of dynamic stretches accomplished as a duo with the massotherapist. It's truly therapeutic and it's done without oil, and with your clothes on. This is usually the kind of minor detail that needs to be known before finding yourself half-naked on the mat for a sportive stretching session. Consider yourself warned.
17. Things You Shouldn't Touch
Women must not touch the monks. They should even avoid being seated next to a monk on public transport. Same thing goes for men, who must not touch nuns (women dressed in white). Here, we can only look.
18. What Not To Miss
Obviously, the internet is full of recommended itineraries and must-see Thai attractions…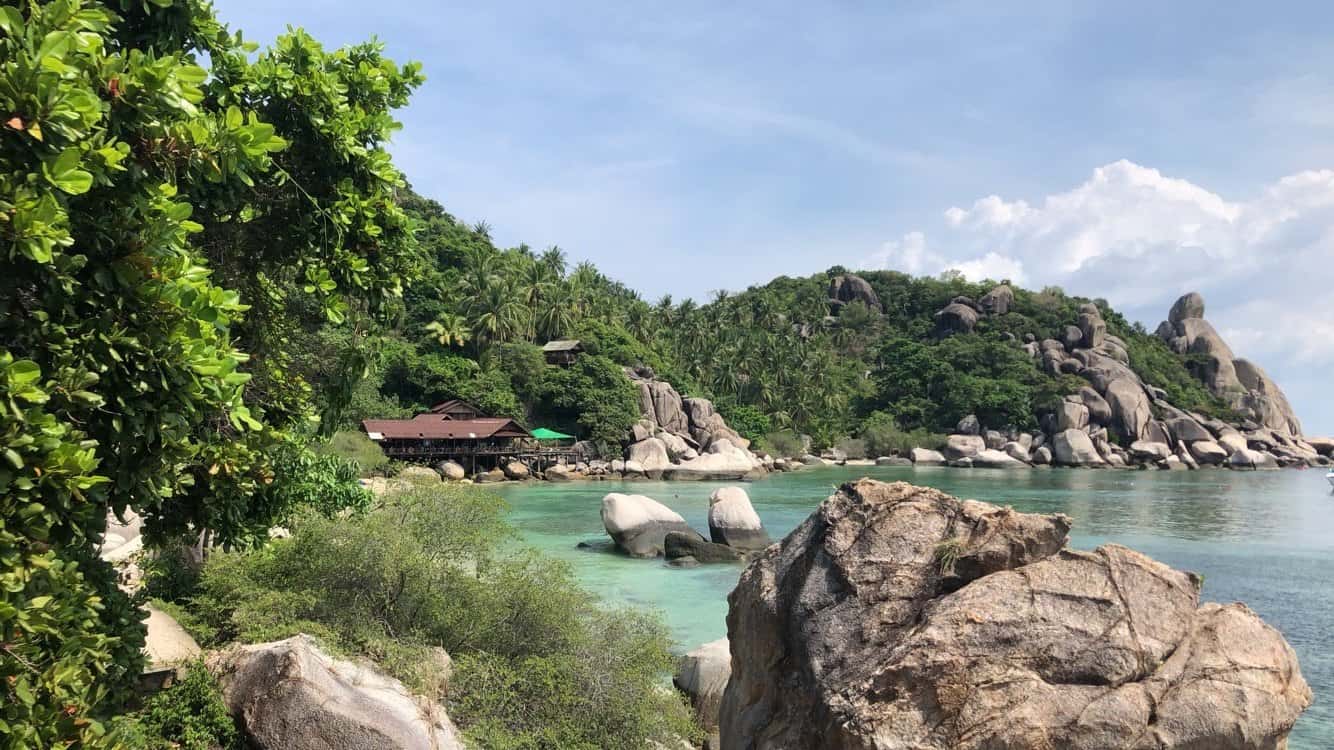 But I'll still give you my 18 highlights:
Chatukchak Market in Bangkok (only open weekends)
Koh Tao Island and Freedom Bay Beach
Snorkeling anywhere, anytime
Papaya Salad
Massaman Chicken
Thai cooking classes
$10 thai massages
Express boat trips on the Khlong Saen Saeb Canal that give a unique view of Bangkok
The super touristy long-tail boat excursion, but so beautiful around Koh Phi-Phi
The plethora of great hostels for just $15
Buddhist bells chiming from their temples
the numerous sŏrng·tăa·ou of Phuket that take you to many beautiful beaches
The smell of frangipani
Mango Sticky Rice
the 1,200 steps at the tiger cave temple in Krabi
Night markets
Day markets
East Railey Beach with climbers and food boats!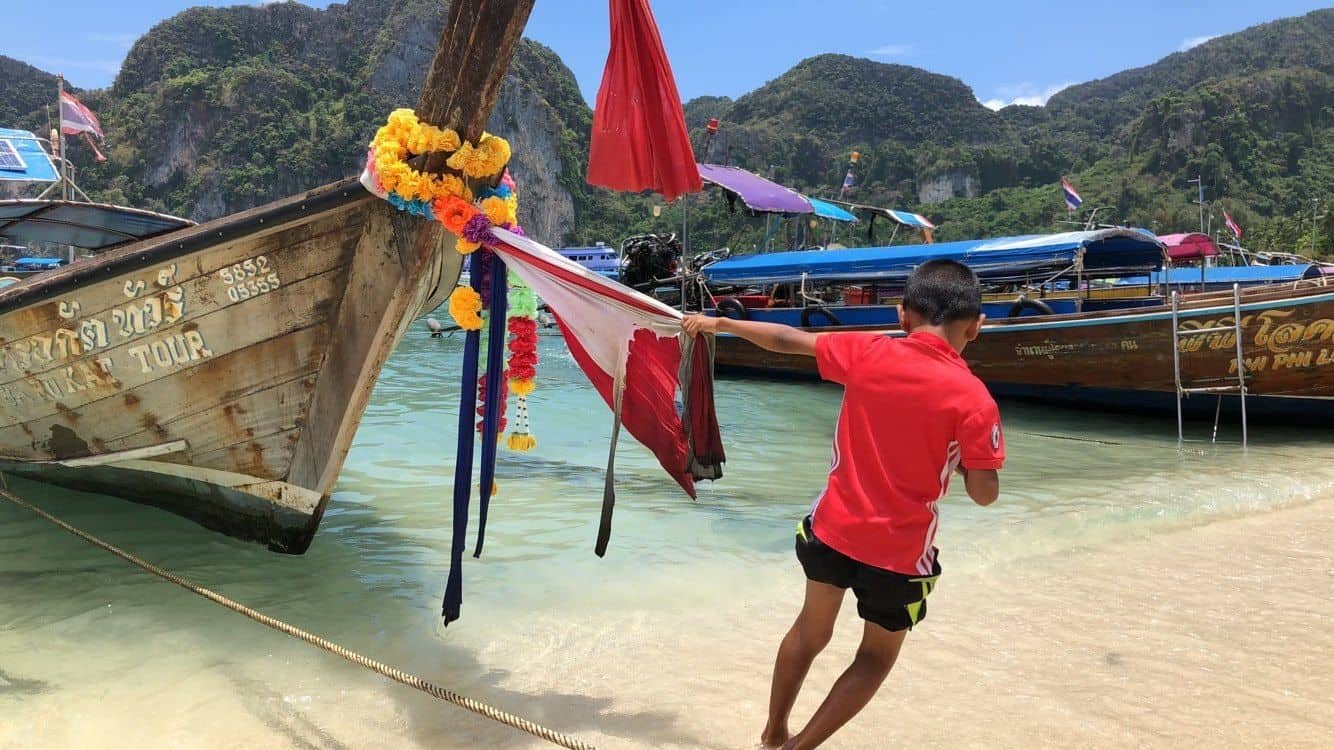 Summary
I'll let you discover the rest on your own! Because it's an amazing country, because it's easy to find a cheap flight there, and because the cost of living is crazy low, don't hesitate to take advantage of the next deal to Thailand on Flytrippers' cheap flight deals page!
Do you want to make sure to get all our content?
Have you already visited Thailand? What else would you add to this list? Tell us below in the comments.
Want to see our current discounted plane tickets?
Click here to see our flight deals
Want more travel tips and inspiration?
Click here to see the blog homepage
You'll probably enjoy this article:
Travel Hacking: Free Travel (really)
Help us spread the word about our flight deals and travel tips by sharing this article and, most importantly, bookmark Flytrippers so we can help you navigate the world of low-cost travel!
Cover Photo: East Railay Beach with climbers and food boats (Photo Credit: Marjolaine, guest-blogger)
Advertiser Disclosure: Flytrippers receives a commission on links featured in this blog post. We appreciate it if you use them, especially given it never costs you anything more to do so, and we thank you for supporting the site and making it possible for us to keep finding the best travel deals and content for you. In the interest of transparency, know that we will NEVER recommend a product or service we do not believe in or that we do not use ourselves, as our reputation and credibility is worth far more than any commission. This principle is an essential and non-negotiable part of all our partnerships: we will never give any third-party any control whatsoever on our content. For more information on our advertiser disclosure, click here.
Share this post to help us help more people travel more for less: