Jessica Dorval is a guest blogger at Flytrippers. Follow her on Instagram and read her bio at the bottom of this post.
---
Visiting the major national parks in the Southwestern United States can be difficult to plan, especially if you want to travel during summer when the heat can be intense. Many want to discover the beauty of the area, and it turns out it can be quite accessible.
That's because you can often find low airfares to this region on Flytrippers' cheap flight deals page. The red rocks are waiting for you!
So here are 10 tips for a trip to the National Parks in the Southwestern USA.
1. Transportation
Flying is certainly the fastest way to get there. When I went, I chose a flight to Las Vegas (LAS) because the prices were low but there are also major airports in Salt Lake City (SLC) and Phoenix (PHX).
To get around once you're there, you'll have to get a rental car—but not just any car. In my opinion, traveling through the parks requires a four-wheel-drive vehicle, especially if you plan to visit Monument Valley in Utah, an impressive spot!
Your convertible trip will have to wait for another destination!
You should also check which American states you can travel to with the vehicles from different rental car companies. Some have different rules for crossing states, which you will most certainly want to do on your trip through the Southwest.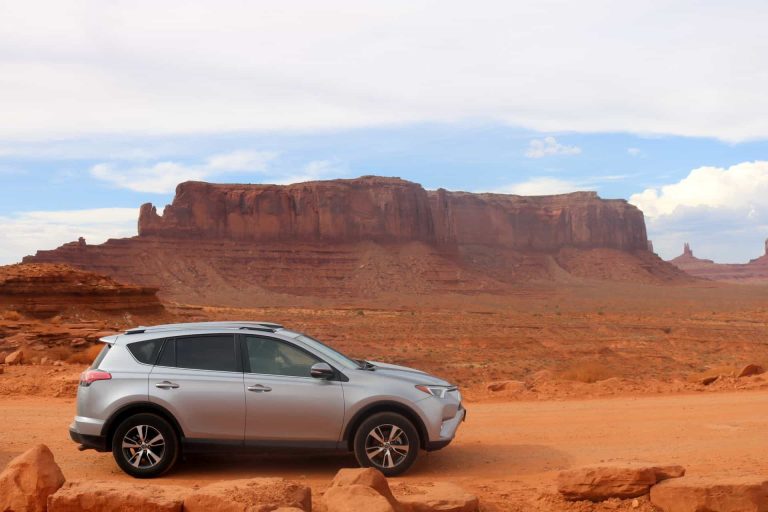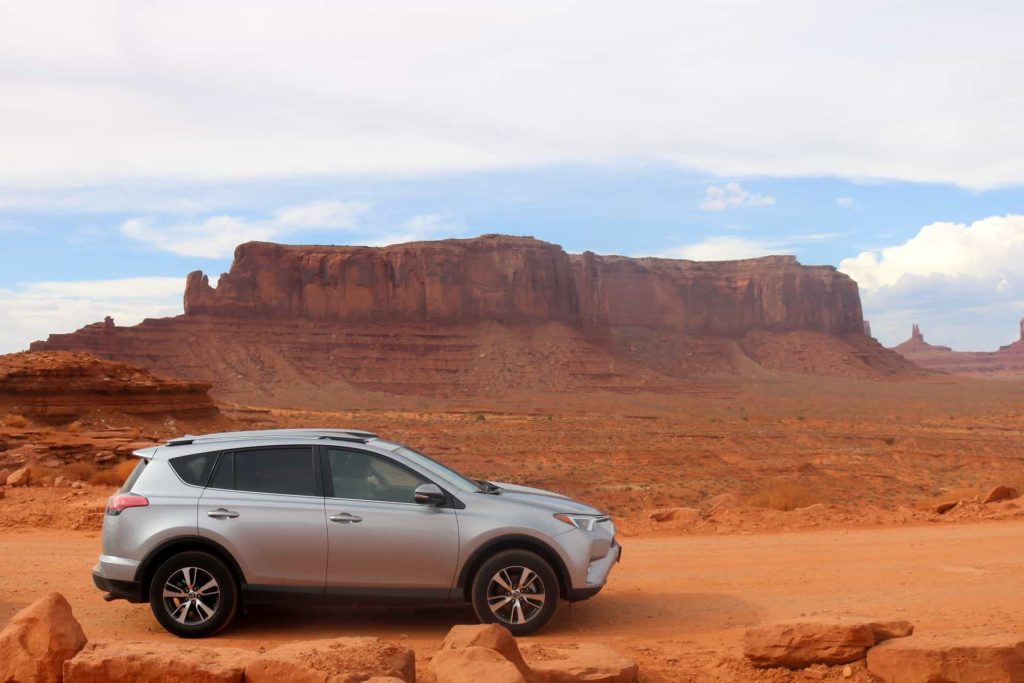 Having access to a GPS will be essential for car travel, but I also bring road maps (a GPS remains an electronic device that's not always reliable). Most of the routes lead you through desert landscapes where there is little civilization and sometimes no cell service. You don't want to get lost! In fact, if you are a CAA member, you are entitled to free maps and roadside assistance in case you need it.
When you go hiking, bring a map of the park. There are few signs on the trails, so this is an excellent opportunity to develop your observation skills. Keep an eye out for trail markers, such as piles of small rocks or totems, as shown in the photo below.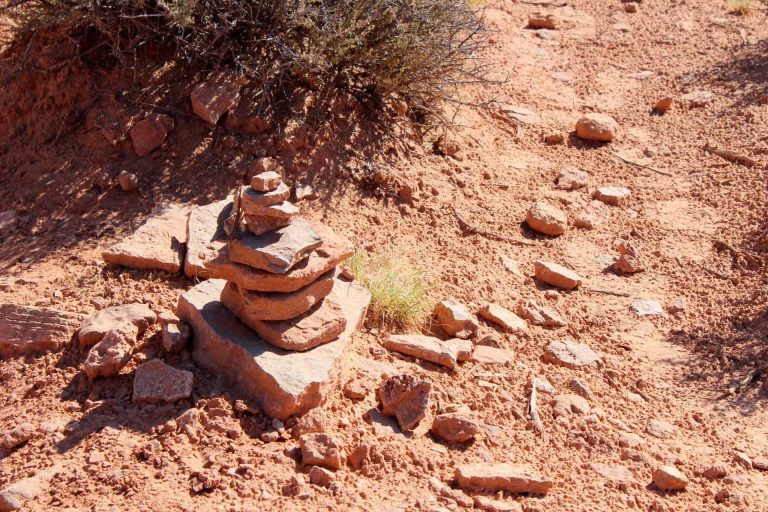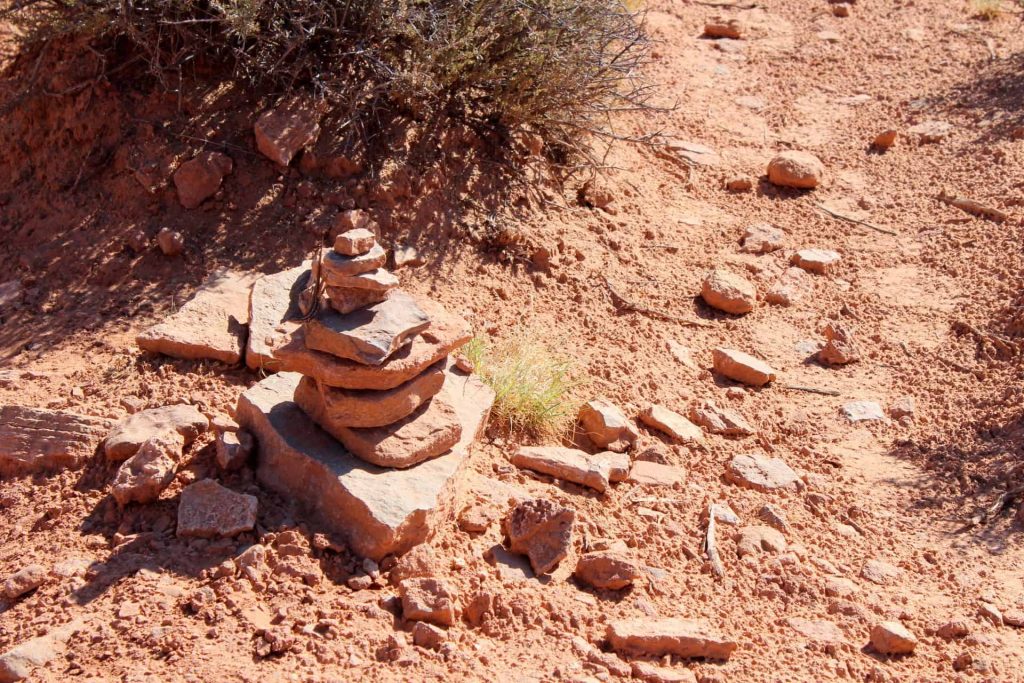 3. America the Beautiful pass
There is a pass that gives you access to all national parks in the United States for US$80 (≈ C$102). You can purchase it at the entrance of any national park, by phone, or online. This pass covers one vehicle (maximum four adults), so you don't need to buy one for each person. Take three friends with you and split the cost!
If you plan to visit more than three national parks, it's worth getting the pass. Entry to the parks varies but is around US$30 (≈ C$38) per vehicle.
Here are the main parks in the Southwest where you can use this pass on your trip:
Grand Canyon National Park (Arizona)
Death Valley National Park (California)
Sequoia National Forest (California)
Yosemite National Parl (California)
Red Rock Canyon (Nevada)
Arches National Park (Utah)
Bryce Canyon National Park (Utah)
Canyonlands National Park (Utah)
Zion National Park (Utah)
For more details about the pass or all the national parks in the United States, visit the National Park Service website.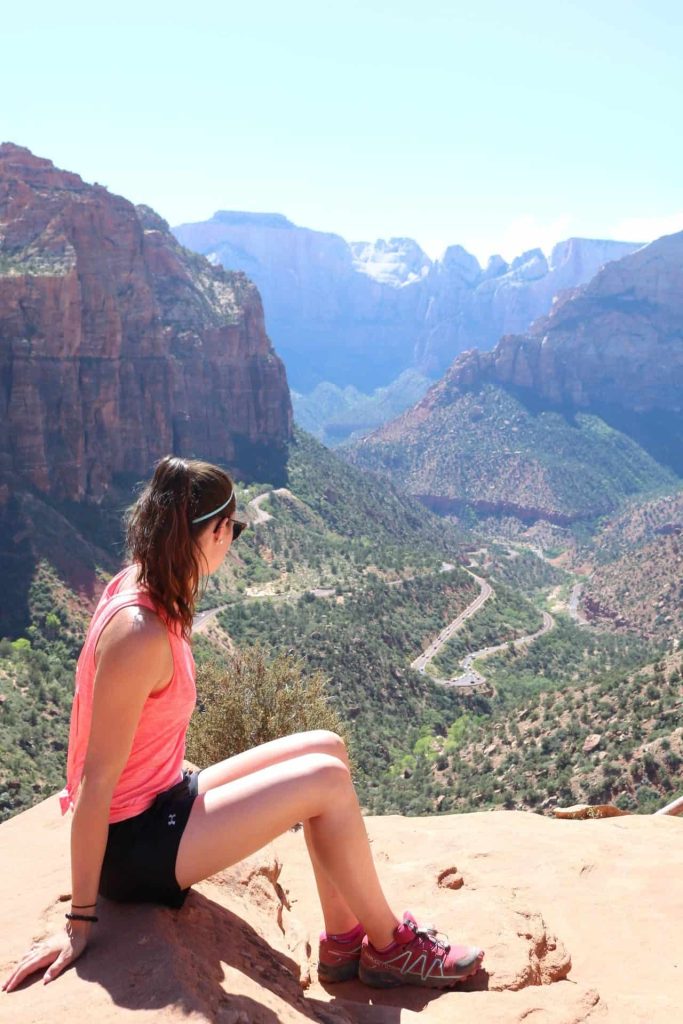 4. Stay hydrated
If you don't already have one, you will need to get a high-capacity water bottle—mine is 1.2 liters. You will also have to consider that your water bottle will be in contact with high heat. So choose a bottle that's insulated to keep your water cold!
There are a few water stations to refill your bottle in the different parks, but always fill it before you start. Remember, you must always have water on you and in your car. There are several reminders in the parks about this. Don't take this lightly, especially if you visit Death Valley—I drank all the water in my bottle in 15 minutes!
With temperatures reaching 128 degrees Fahrenheit in Death Valley's Badwater Bassin, you need to be hydrated!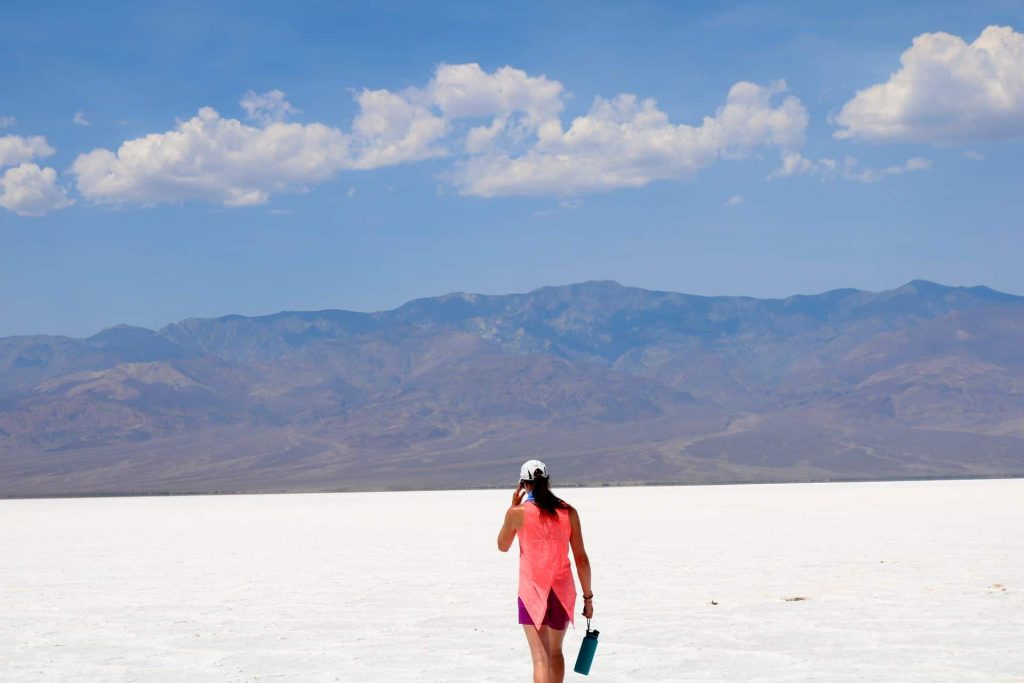 5. Beat the heat
You can get a small cooler ($10 for a styrofoam cooler at a big box store) to keep food or drinks cold in the car while you hike.
The heat inside your car can reach extreme temperatures, which can affect some electronic devices such as your GPS. We bought a screen to put in the front window of the vehicle to reduce the heat inside, and it made a big difference!
A sunhat (or any other hat) is an essential element to bring. You need to protect your head—it will protect you from heatstroke at the same time.
The best advice I can give you is to listen to your body. If you don't feel well, don't hesitate to stop and head back toward your car. The heat can be sweltering in the Southwest, which can be difficult for your body. Your health is more important than seeing an arch or canyon that you could hike to once you feel better (and that is only slightly different from the other 15 you just saw).
Bonus tip: I bought a cooling towel that helped me a lot when I was hiking. The principle is simple: you wet the towel before going on your hike, then roll it up and place it on your neck. The towel stays wet and cold for several hours, depending on the temperature. It feels so good!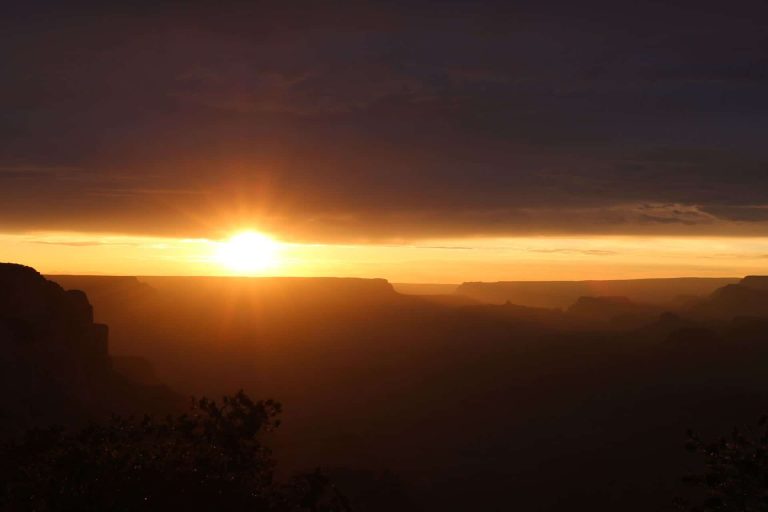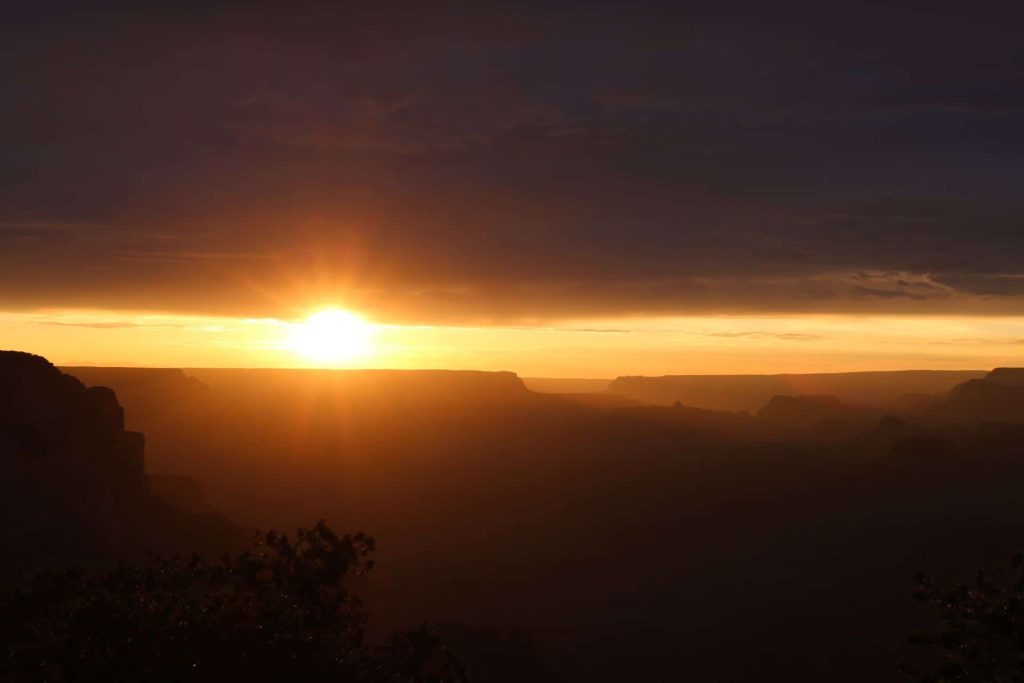 6. Get up early
If you don't want to hike in the stifling heat, get up early and enjoy the freshness that the morning brings.
Hiking in cooler temperatures is less strenuous, and the trails are much less crowded. Also, line-ups at park entrances are much shorter, and there are plenty of parking spaces.
7. Research before you go
The idea is not to decide on everything in advance, but rather to do some preliminary research before you go to the Southwest. That way, you can make a list of the hikes that interest you.
There are so many trails to choose from, and they can be quite different from each other. If you are afraid of heights, for example, there are some hikes you should avoid. You can choose a few trails in each park that you'll visit depending on what you want to see (canyons, arches, or waterfalls?) and your level of fitness.
The day before your visit, check the park's website for up-to-date trail information. Trails can occasionally close due to flash floods that damage the road and surrounding terrain.
Also, some areas located in protected reserves are accessible only with a guide and require you to book a tour several months in advance. Antelope Canyon in Arizona is one prime example.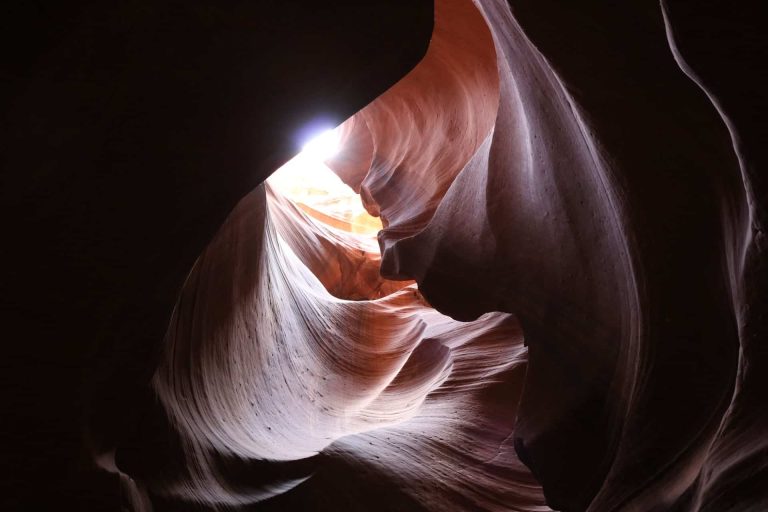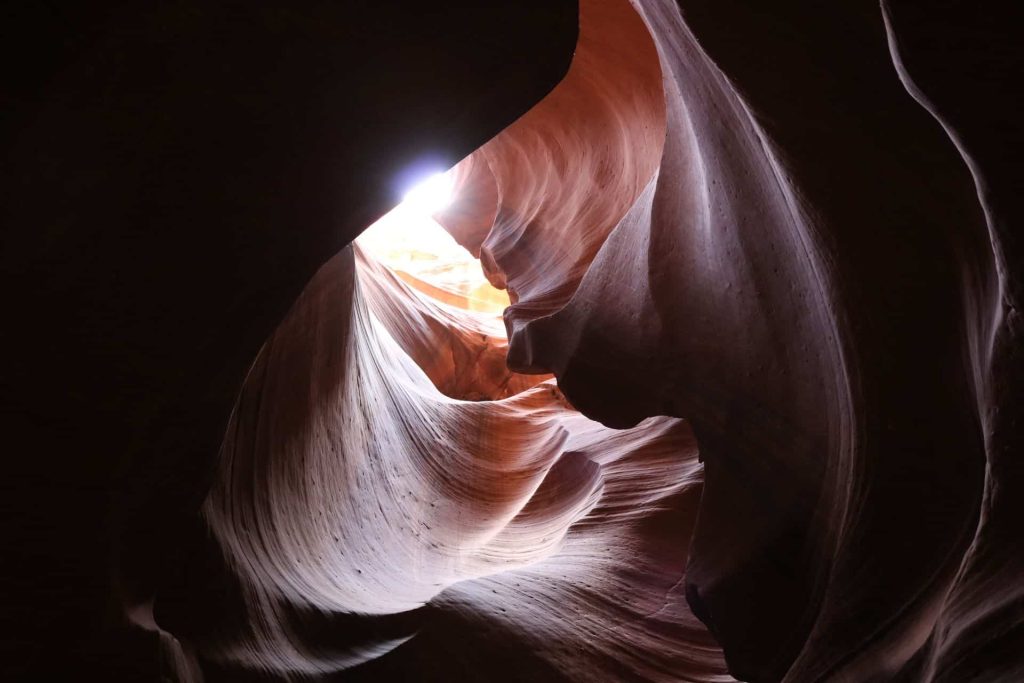 8. Fill up your gas tank
I recommend always refueling before entering the parks.
You may drive long distances within the parks, and there are rarely gas stations, or the price of gas is very high (as in Death Valley where the price is over US$5 per gallon).
READ ALSO: How to get 5% (or more) back on gas
9. Pack lightly
When you go hiking, bring the bare minimum: a small backpack with a bottle of water, a snack, and your camera (or a GoPro) to take pictures of all the stunning landscapes.
Wear comfortable and light clothing—denim shorts are not recommended! It's best to wear activewear since you'll be walking for a long time.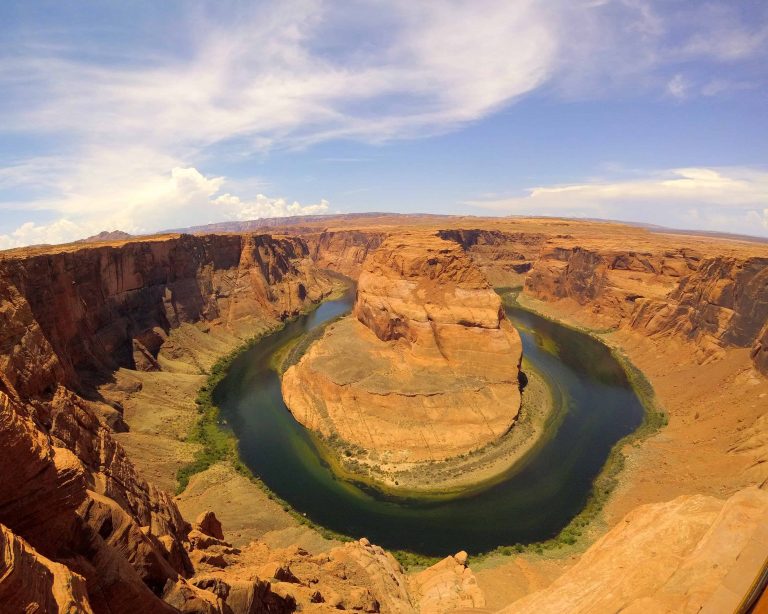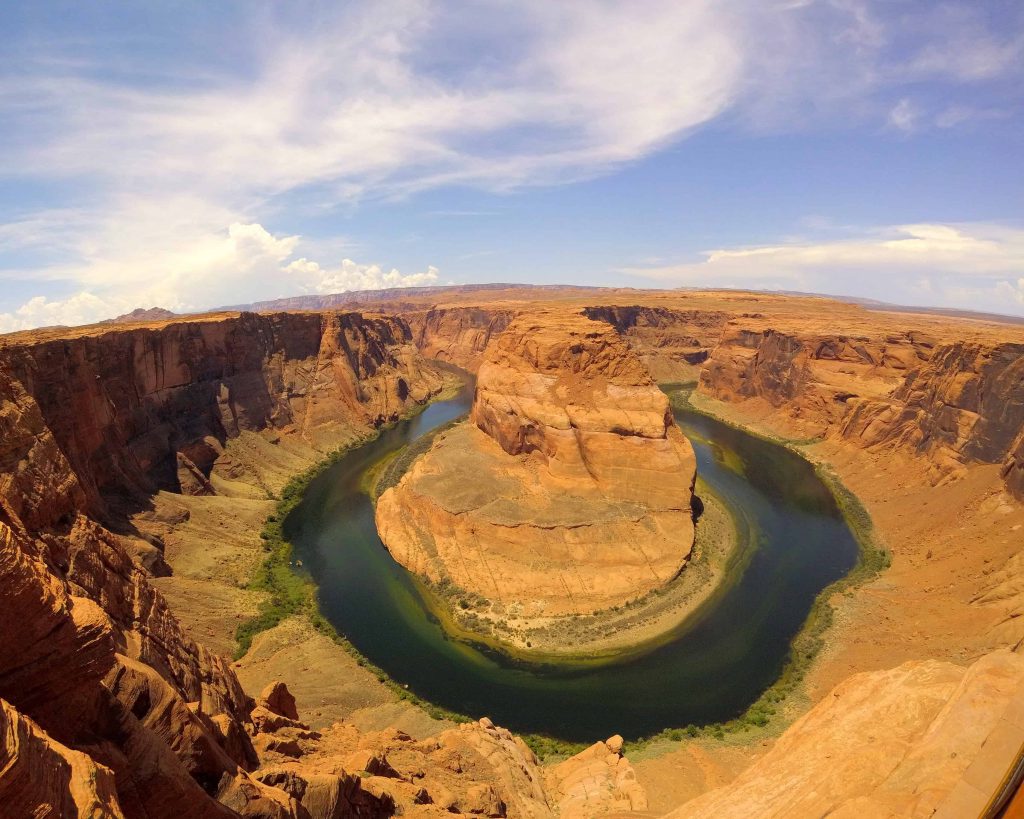 10. Wear comfortable shoes
For hiking, you will need a sturdy pair of shoes that are comfortable and provide some grip on the terrain.
Most of the hikes in the Southwest lead you over rocks, and you don't want to slide. Keep a pair of flip-flops in the car, though, because nothing feels better than taking off your shoes after a long hike!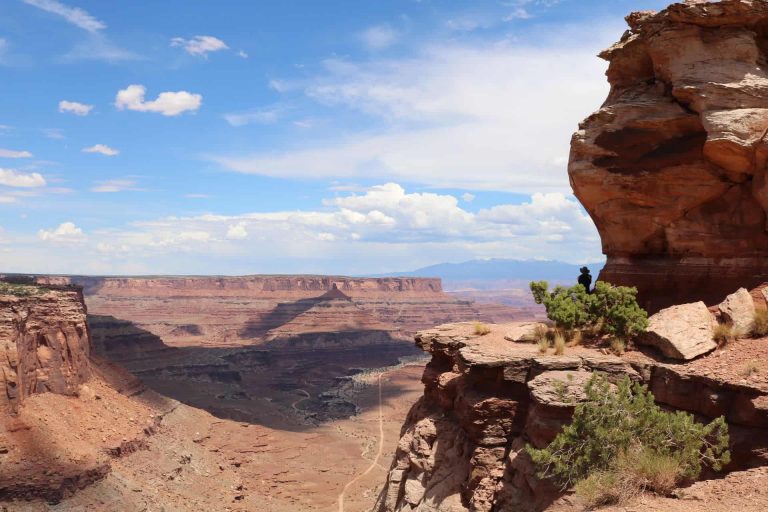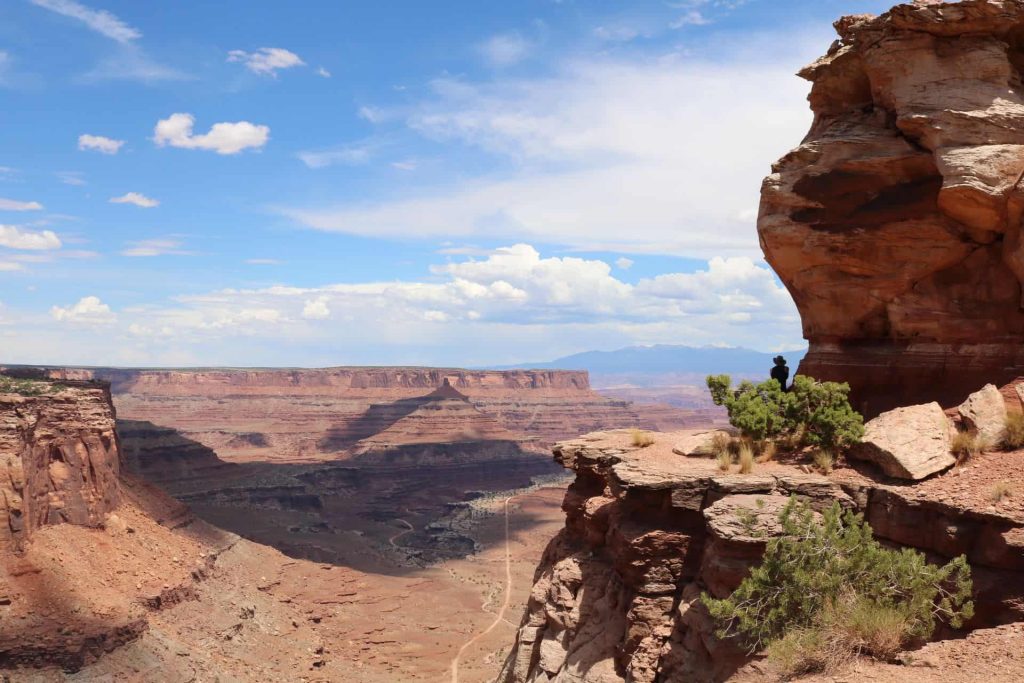 Bonus: Follow the rules
To give one example, Atlatl Rock has petroglyphs that are over 3,000 years old. Don't touch them and be respectful of the rules when visiting!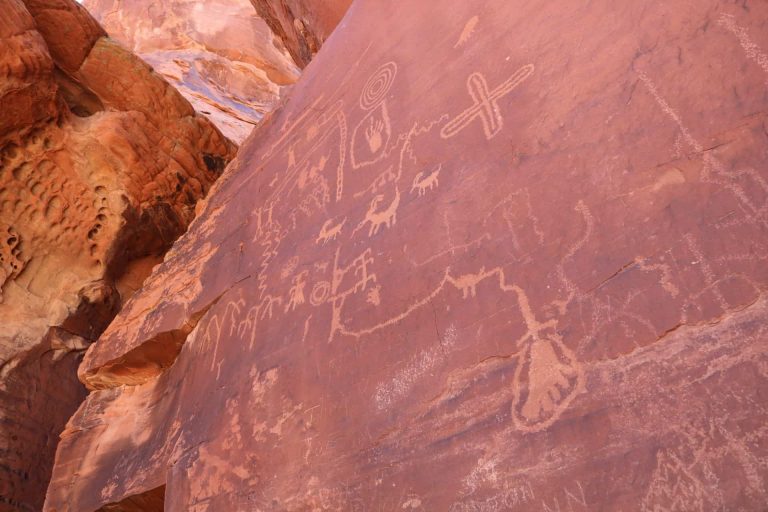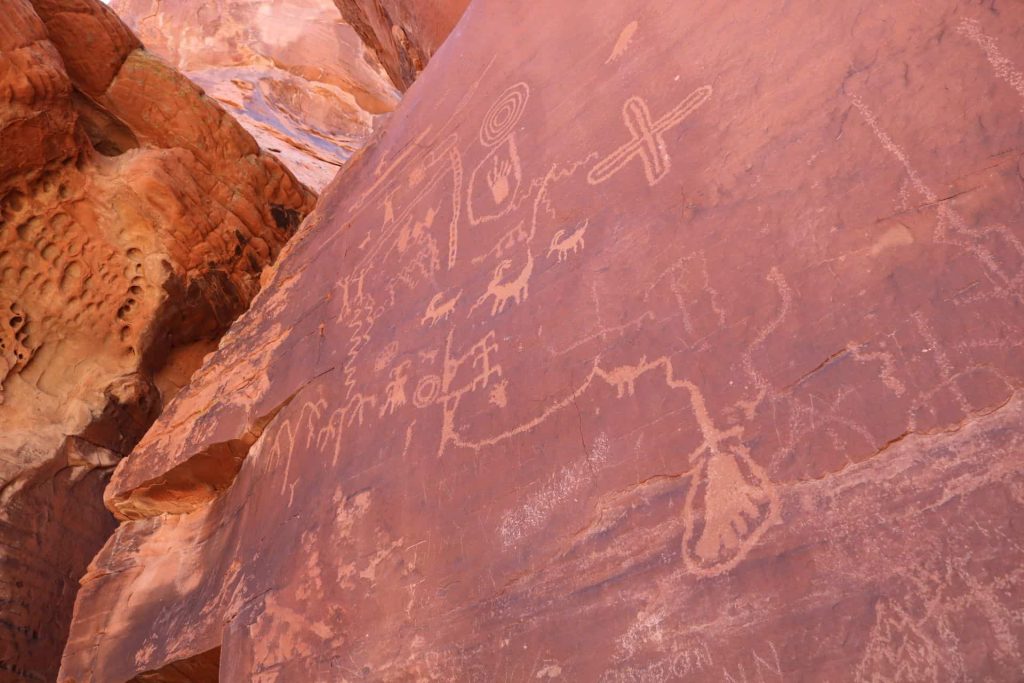 Want to get more content to discover awesome destinations?
Summary
I hope these 10 tips and tricks will inspire you to plan your trip to the Southwest, and enjoy it thoroughly once you get there! Don't hesitate to contact me if you have any questions—find me on Instagram! I would be happy to talk to you!
What would you like to know about the Southwestern USA? Tell us in the comments below.
See the deals we spot: Cheap flights
Explore awesome destinations: Travel inspiration
Learn pro tricks: Travel tips
Discover free travel: Travel rewards
Featured image: Arches National Park (photo credit: Jessica Dorval, guest-blogger)

Initial publication date: March 18, 2019
Advertiser Disclosure: In the interest of transparency, Flytrippers may receive a commission on links featured in this post, at no cost to you. Thank you for using our links to support us for free, we appreciate it! You allow us to keep finding the best travel deals for free and to keep offering interesting content for free. Since we care deeply about our mission to help travelers and our reputation and credibility prevail over everything, we will NEVER recommend a product or service that we do not believe in or that we do not use ourselves, and we will never give any third-party any control whatsoever on our content. For more information on our advertiser disclosure, click here.
Share this post to help us help more people travel more for less: