Willie is a guest-blogger at Flytrippers. Follow his blog and read his bio at the bottom of this page.
---
Vietnam, a nation steeped in history and tradition perched in the South China Sea. It is bordered by Cambodia, Laos, and China—and it is probably my favorite country of all to travel to. I love it so much that I am going back this fall for a third escapade.
There is something special about Vietnam that I can't quite explain. I'm not sure… is it the culture, the food, the warmth of the people, or all those combined? But either way, it tops my list of traveling nations—and I have been to quite a number of countries, so that's saying something.
Normally my route begins as far south as Ho Chi Minh city and ends as far north as the majestic Halong Bay. As a cheap and cheerful backpacker, I like to budget-travel Vietnam, which isn't particularly tough as it is one of the cheaper Southeast Asian countries to venture around. It's also a destination that is often featured on Flytrippers' cheap flight deals page.
My Vietnam Itinerary
Let's talk about a possible itinerary for you. I generally stick to a very easy and scenic coastal route that stops off in about 5 towns/cities along the way and will have you catching all sorts of transport methods, from night buses to day trains to evening flights.
By the way, do not be put off by the high money equivalents here. At first glance, it will frighten you that C$1 amounts to 18,000 Vietnamese Dong. Yes, you read that correctly. Taking millions of Dong from ATMs will be a common occurrence and you will think you are far richer than you actually are. A currency converter app will be your best friend here, I promise you that.
Ho Chi Minh to Nha Trang
Start your Vietnamese journey in the madness and scooter-engulfed city of Ho Chi Minh, or Saigon as it is still known by the locals. You can never mentally prepare yourself enough for this city, so just wait until you arrive to take in the millions of goings-on that will constantly engulf your attention.
After a few hectic nights in Saigon, you should jump on a 12-hour night bus to the Town of Nha Trang that should amount to roughly C$15.
In my opinion, Nha Trang is probably the most modern of all Vietnamese regions in terms of building architecture—and probably the most westernized too. It is predominantly Russian-orientated, with all food menus and some street signs displaying 3 languages: English, Vietnamese, and Russian.
To be genuinely honest, Nha Trang isn't my favorite stop in Vietnam, partly down to the Russian influence it bears—not that I have a problem with Russians or anything. I would genuinely feel the same way if it was Irish, Canadian, American, or any other nationality.
I just think the true Vietnamese culture and way of life has been sucked out of Nha Trang because of all the visitors it gets, and partly because of this Russian takeover that seems to be in transition. 2 nights here, with a mandatory visit to the Thap Ba hot springs spa and a few drinks in Sailing Club, is more than enough.
Hoi An
On the plus side, all you got to do is travel a further 5 hours north of Nha Trang to find possibly the most eye-catching and photogenic town in Asia, Hoi An. As far as Vietnamese towns go, it doesn't get more naturally gorgeous than here. I have deemed this my favorite town in Asia many years ago and every time I return, it is mandatory that I stop off in Hoi An.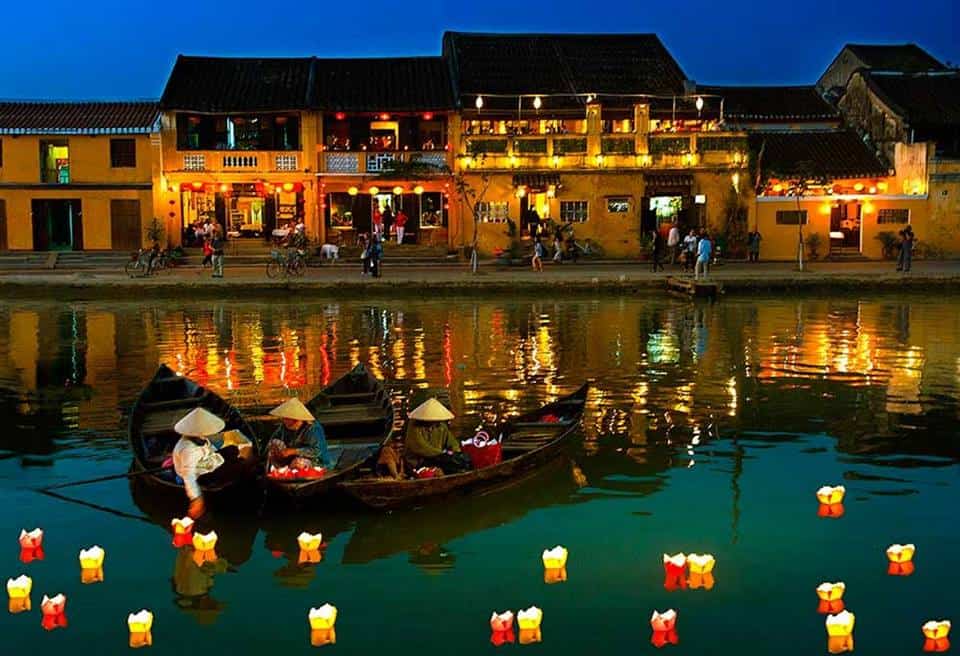 World-famous for its suits and tailor-made clothes, people come from all corners of the globe for the perfect threads as you are guaranteed 2 things in doing so: high-quality tailors and very reasonable prices. I myself purchased a suit back in 2014 at a famous tailor called Yaly Couture; if you ever come here, I'd advise dropping by. The town itself is rather compact and cute with markets left, right, and center.
This town is so Vietnamese, it's crazy. Kind of like what you would see on the postcards. Rent a bicycle and just take a few days to pedal around this naturally gifted backdrop. Hoi An is a 10/10 for me and a 100% must-see in Vietnam.
Hue
Okay, let's continue further north and onto yet another scooter-riddled metropolis, Hue.
Hue is a city that had a huge bearing in the American war and that is quite evident once you arrive here, as it won't be long before you see large guarded walls, stunningly strong fortresses, and old ruins that were no match for the airstrikes of the American army.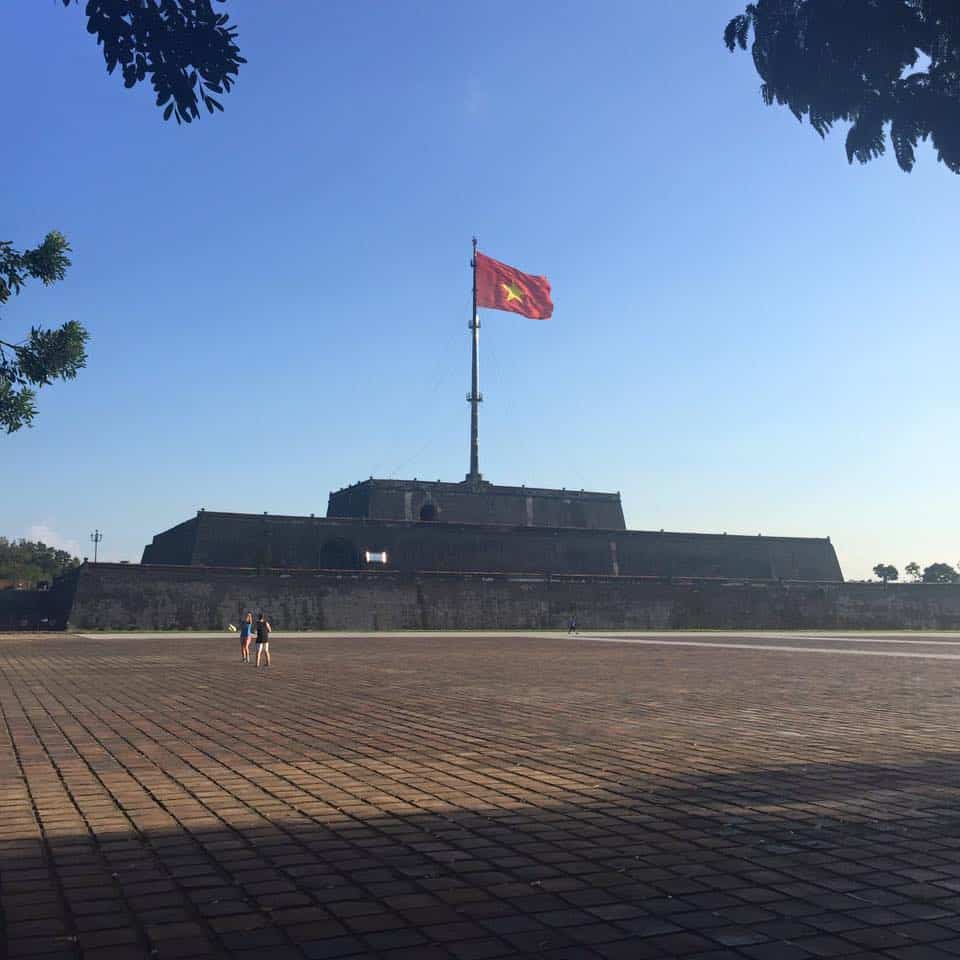 The Imperial City is by far the most educational thing to see here.
It's essentially where the king was residing during the troubles and it's quite easy to see how protective they were of him with 2 layers of 20-foot outer walls with a large murky river in your way before you even gain access to the grounds. If you were to capture the king then by god you were going to earn your steal.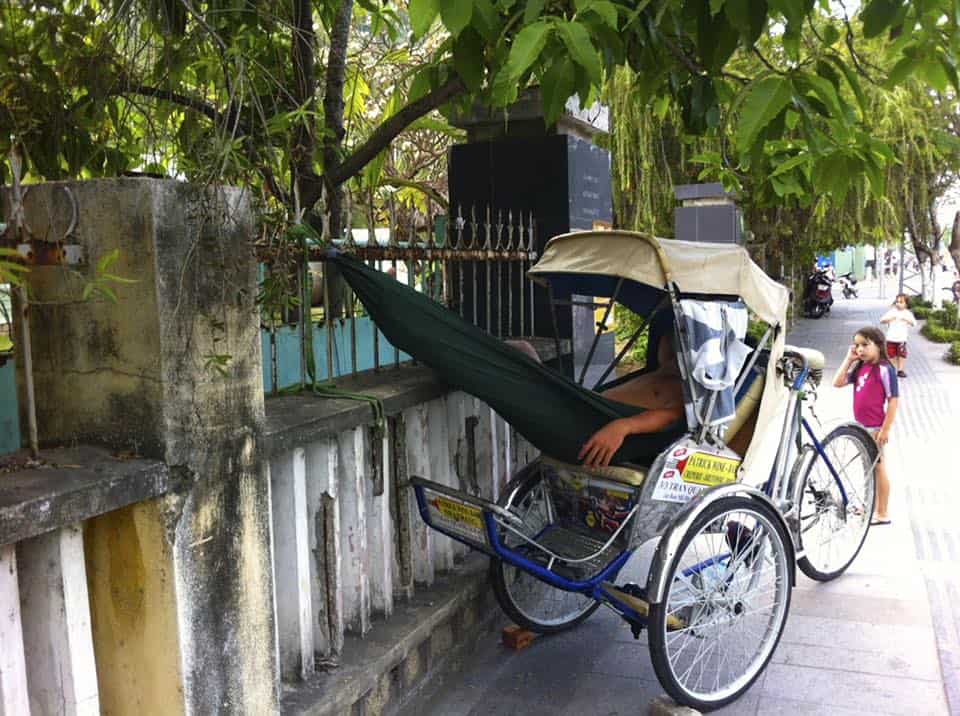 A few highly educational days mixed in with a few nights out on Pham Ngu Lao street should be plenty here before heading for the big smoke, Hanoi.
Hanoi
Hanoi, the capital city of this fascinating nation, is the furthest north major Vietnamese city and is only a couple of hours' drive from the Chinese border.
You have seen me use the term scooter metropolis a few times already, well once again Hanoi falls right under that category. Crossing the road here without losing your life is essentially a job well done as the traffic here can only be described as lunacy.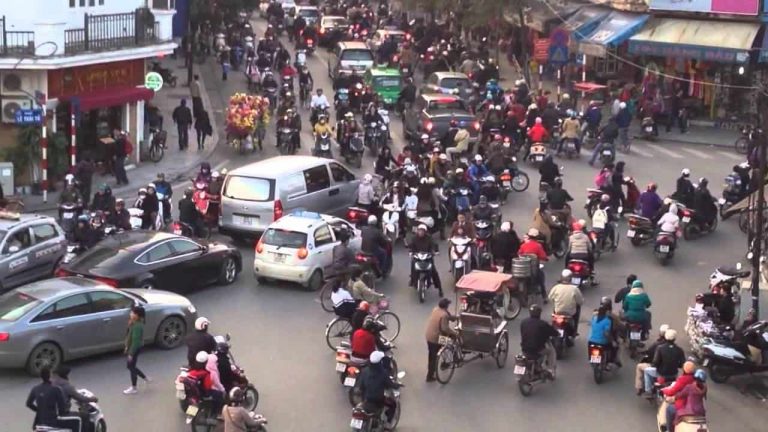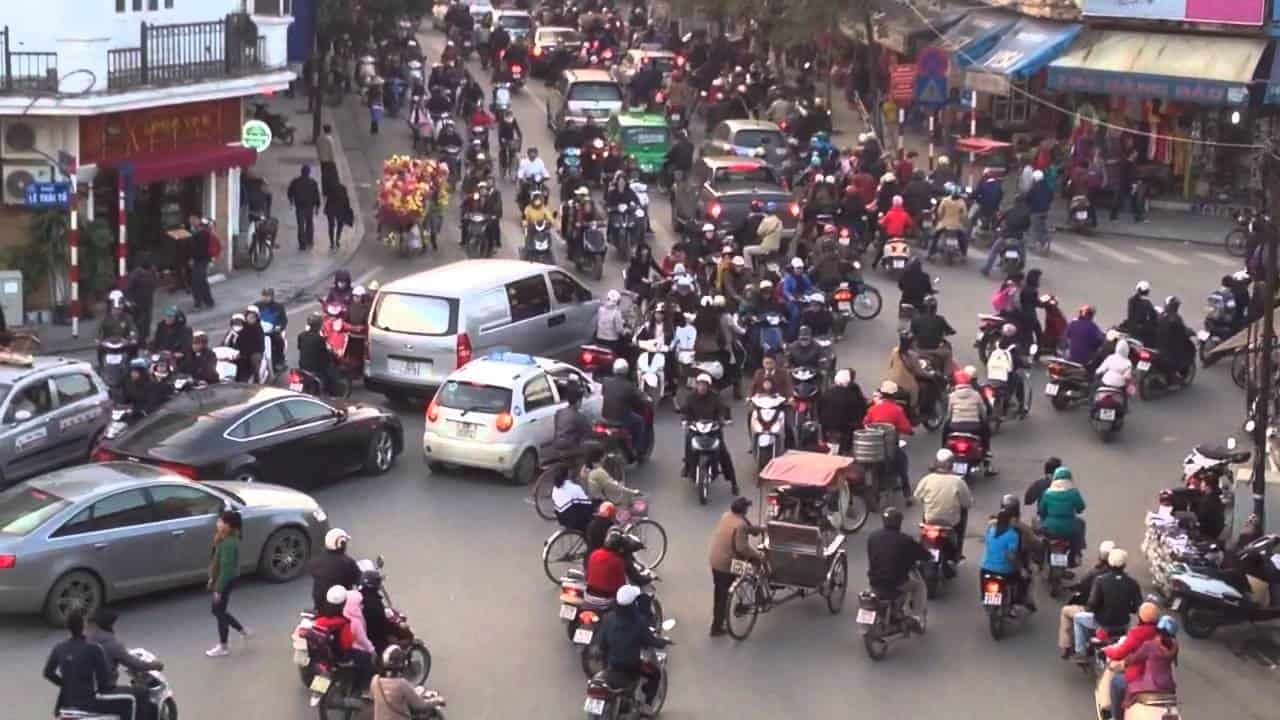 The ultimate experience of organized chaos and sheer density is the best way to describe the Vietnamese capital. The Old Quarter is probably where you will find yourself, as that's where all tourists and backpackers make haste for, finding a good bar here will not be an issue, especially in recent years as Hanoi's tourism figures have almost tripled in the last decade.
If this is your last stop in Vietnam, then I highly advise doing some clothes shopping here as Hanoi is probably the cheapest of all Vietnamese towns and cities.
My main excursion here is not an expensive one, but a rather scenic one. Grab a tuk-tuk driver and arrange a fee with him to take you on a tour of the city for a few hours, stopping off at all the sights and attractions this maze has to offer.
Eat local, drink cheap, and be clicky on your camera. Hanoi is whatever you want it to be.
Halong Bay
My final stop in Vietnam couldn't be any more magical, you might have heard or seen pictures of Halong Bay before and thought to yourself "I need to go there, that looks like paradise."
I did, and I went, and it was paradise. Halong Bay is unofficially deemed the 8th wonder of the world, and for good reason.
A large junk boat (essentially a carrier boat with bunk rooms in the lower bow and a deck at the top for bathing) will take out on the bay to super clear lukewarm water for swimming, snorkeling and kayaking… in between giant 200 ft cliffs and disjointed rock mountains. This is a boat party experience like no other.
This excursion itself can vary in price from as little as $60 to as much as $120 depending on your chosen package.
In my opinion, it's worth 10 times more than the price you will pay, so don't feel ripped off as this is a must-do in terms of life excursions. You will get fed and watered on the boat all day and get to sleep out on the bay overnight in your downstairs bunk room for the ultimate Halong experience.
You will not have Wi-Fi for the duration of your stay which some people cannot cope without in present-day 2019, but personally, I think it's great to escape from everyday social media falseness and lose yourself to the natural beauty Halong Bay has to offer.
It doesn't get more fabulous than this place, I can assure you that. Halong Bay, the perfect way to end your Vietnamese exploration.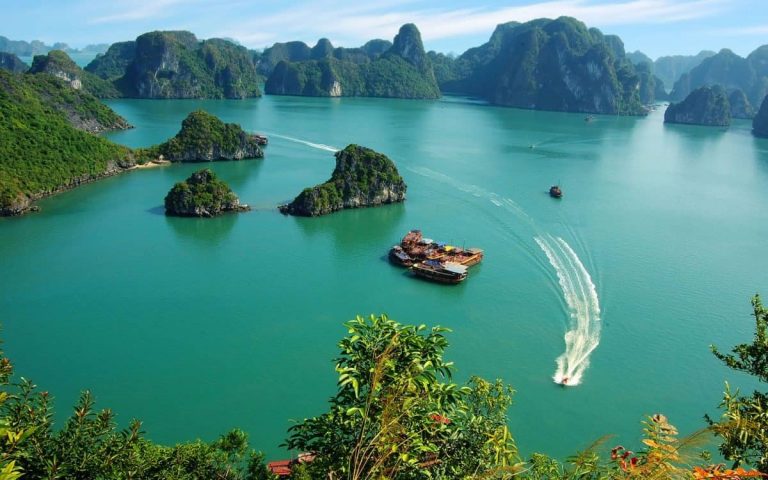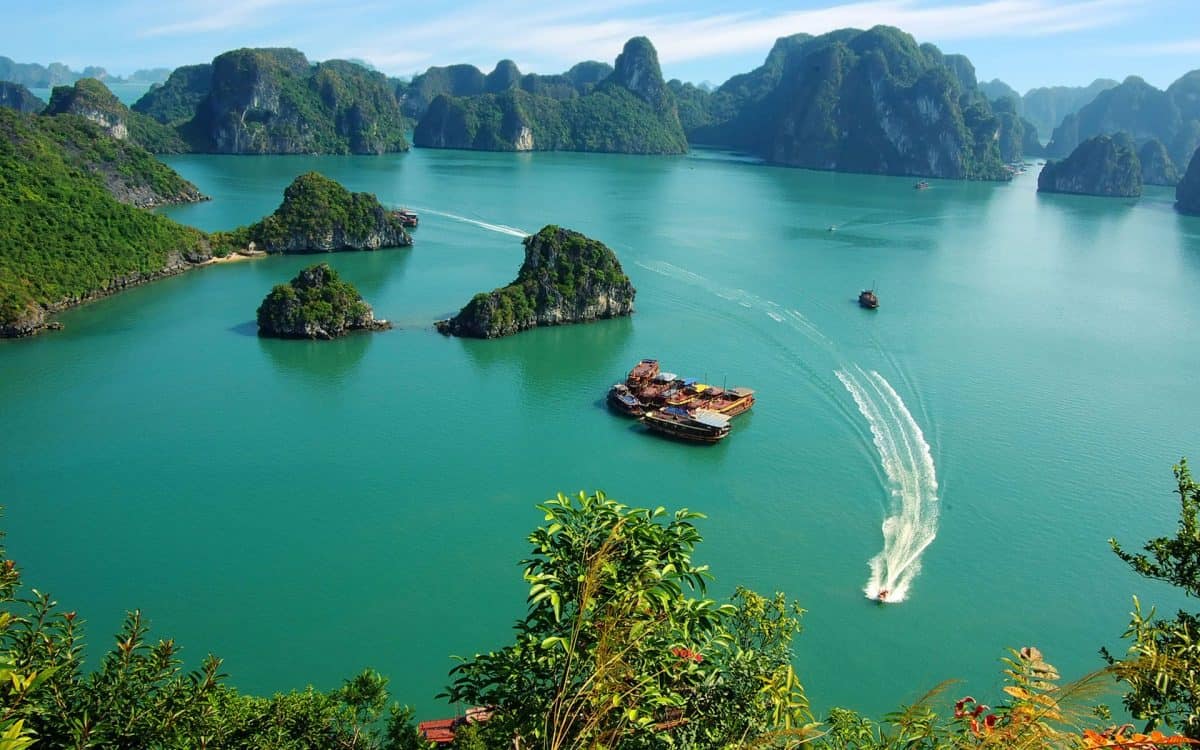 Quirky Tips And Tricks
Here are a few tips that will ensure your trip runs smoothly:
Please do not attempt to enter Vietnam without pre-obtaining a visa: they can charge you as much as US$200 on the spot for purchasing one at the airport
Saigon Beer is the chief beer in Ho Chi Minh: it's cheap and cheerful, get it into you
You can purchase a hop-on hop-off bus ticket that allows you to travel by bus anywhere in Vietnam for 20 days: it costs roughly $100 and overall it's cheaper than flying
Tipping is not mandatory but very very common and the majority of people will leave some sort of a tip: don't be tight, a little to you is a lot for them
You should know by the condition of an ATM if its legit or not, be very careful where you take money from as sometimes they swallow your cards and charge ridiculous fees: I know this from first-hand experience
You are no match for the mosquitoes that will inevitably eat you alive: Tiger Balm will be your best friend here
Vietnamese people have a tendency to get very grumpy, just let it in one ear and out the other: deep breaths, you are in their country now
Unfortunately as nice as they are, Vietnamese are among the biggest liars in the world: don't be gullible and almost be a bit paranoid
If you don't buy your train tickets online, buy them directly from a train station not a tourist information office or anything that resembles it: you will save in the long run
Don't get excited when you find a hotel that says "breakfast included": the majority of the time, it will be the blandest thing on the menu like a bowl of lentil soup worth $1
Traffic accidents are the number 1 cause of tourist deaths in Asia: be very careful for god's sake… going fast is not impressive
Summary
There you have it, folks, that is my ultimate guide to traveling Vietnam" I can write 1,000 posts on this country, but really you have to get off that plane and feel that humid air for yourself to get any sort of an idea of what you are in for. Until then, I hope my article painted a pretty picture of this striking nation. If you like what you read and want to know more about other countries I have traveled, have a read of some other blogs I have written on my website, williesurbanwalk.com. Thanks for your time folks 🙂
Have any questions? Ever been to Vietnam? Tell us about it!
Help us spread the word about our flight deals and travel tips by sharing this article and most importantly bookmark Flytrippers so we can help you navigate the world of low-cost travel!
Advertiser Disclosure: Flytrippers receives a commission on links featured in this blog post. We appreciate if you use them, especially given it never costs you anything more to do so, and we thank you for supporting the site and making it possible for us to keep finding the best travel deals and content for you. In the interest of transparency, know that we will NEVER recommend a product or service we do not believe in or that we do not use ourselves, as our reputation and credibility is worth far more than any commission. This principle is an essential and non-negotiable part of all our partnerships: we will never give any third-party any control whatsoever on our content. For more information on our advertiser disclosure, click here.
Share this post to help us help more people travel more for less: