Personally, I prefer finding all the information about a destination on my own by using Google for free, but I know that many people like to buy travel guidebooks… and today there is a great sale on books!
If you buy guidebooks, then you should definitely buy the Lonely Planet guidebooks, which are among the most renowned and well-written.
As you know, Flytrippers' specialty is spotting great flight deals. But when there are deals on anything else that's travel-related, like books or even credit cards that give you free travel (we'll have something new and unique for you on that front in the coming weeks, don't miss it), we will always be here to let you know about it. So follow your city's page on Facebook or subscribe to our free newsletter.
So, if a specific destination from our flight deals page tempts you, take advantage of this great buy one, get one free sale from Lonely Planet to buy books that will give you a lot of information about the destination, all in one place.
Yes buy one, get one free: this is pretty much the best deal we've seen on books. It ends this Sunday night, so hurry!
It's as if everything was half price. If you were looking to buy a travel book, now really is the best time to do so.
Of course, they have detailed guides on hundreds of destinations, but they also have plenty of books that are more general and are excellent to inspire you for your next trips. Even I am tempted to give some a try, even though I try to be as paperless as possible.
I've shared some book examples below, but you should also know that both physical books and e-books are on sale. Shipping is free to Canada if you buy for at least US$50.
We usually ask you to go through our Amazon links when you need to buy books (or anything else) to support our blog and website, but we are also partners with Lonely Planet so you can simply go through this link to buy your books. This is the best way to support Flytrippers if you like our great deals, it doesn't cost you a dime and we really appreciate it!
How does it work? Go to their website, use promo code ONE4FREE and pick your favorites, as soon as you select two books and put them in your cart, the second one will become free and price out at $0 (the cheapest of the two, of course). You can buy up to 10 books (5 free ones) with this promo.
Here are some interesting book suggestions, especially with this 2 for 1 special: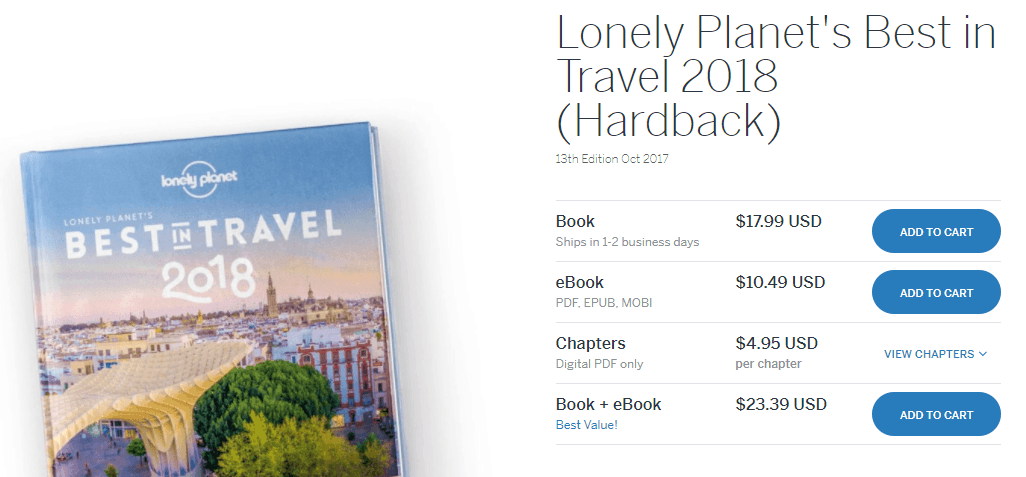 Their bestseller, the new 2018 edition. Perfect for discovering the world and seeing where you want to go! It's cheap!
---
If you're not satisfied with the "best", here is the "everything". 800+ photos. 200+ countries. The ultimate guide to discover the world.
---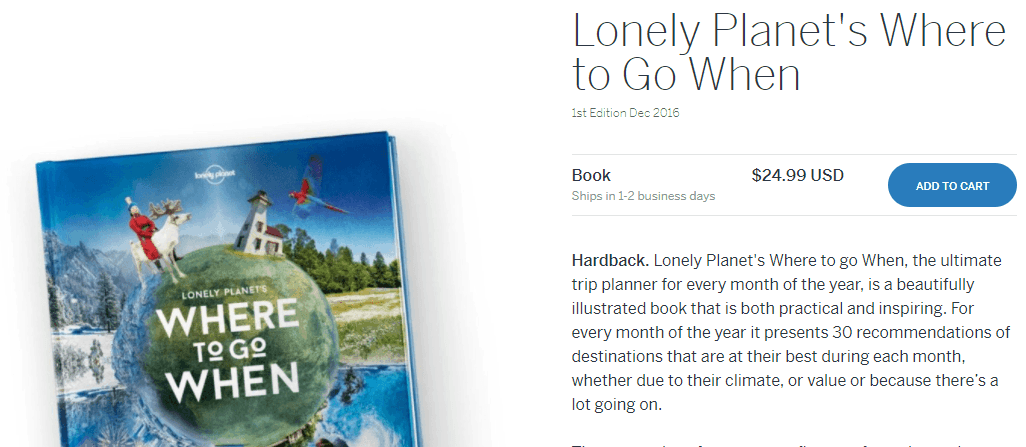 If you want to know the best times to go to different destinations, this is the one you need.
---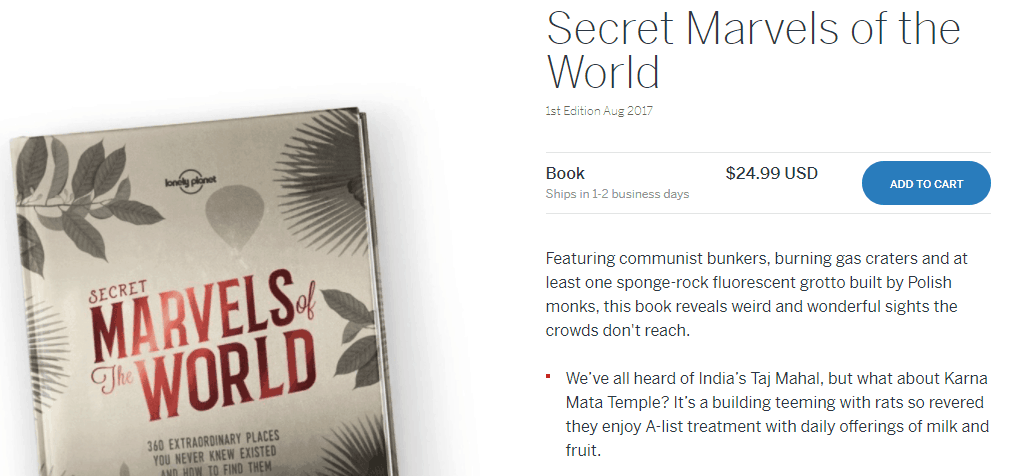 If you want to discover places that are off the beaten path and out of the ordinary.
---

They also have more specific itineraries and themes such as the best road trips…
---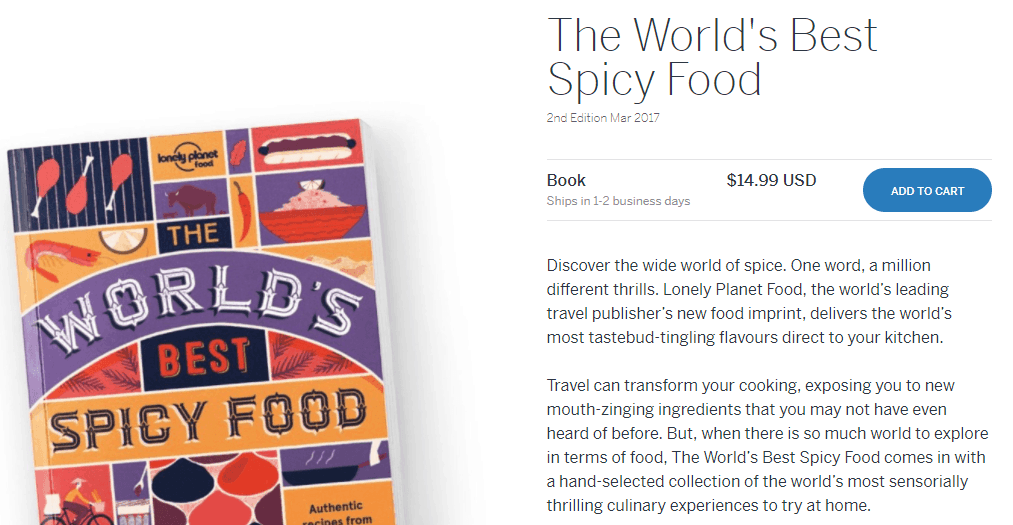 … or the best food.
---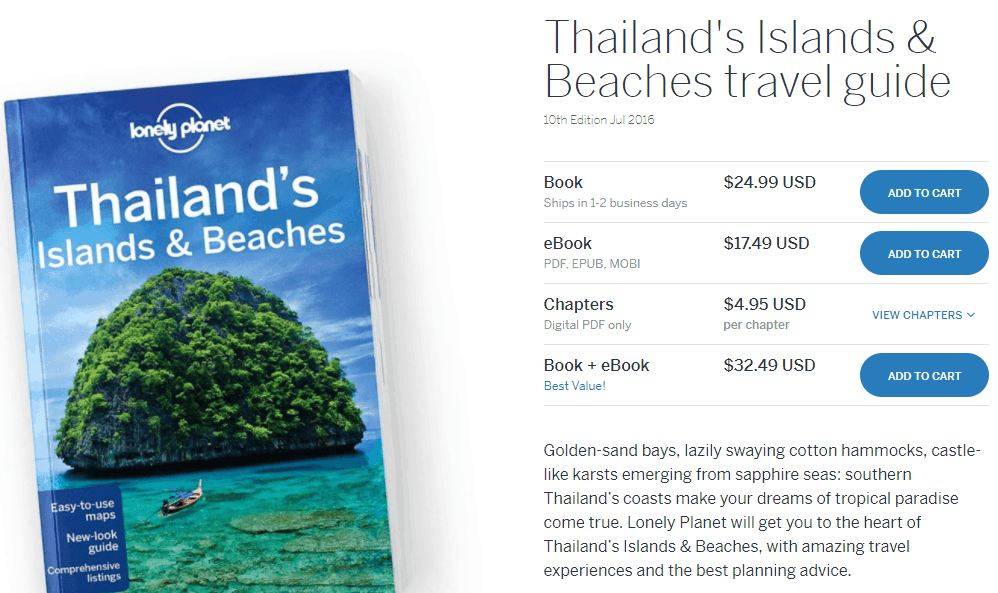 And finally, as mentioned, they have detailed guides on hundreds of different destinations.
---
Bottom Line
If you want to read up on some destinations or find where to go next, a 2 for 1 sale is hard to beat!
Any questions?
Help us spread the word about our flight deals and travel tips by sharing this article and most importantly bookmark Flytrippers so we can help you navigate the world of low-cost travel!
Advertiser Disclosure: Flytrippers receives a commission on links featured in this blog post. We appreciate if you use them, especially given it never costs you anything more to do so, and we thank you for supporting the site and making it possible for us to keep finding the best travel deals and content for you. In the interest of transparency, know that we will NEVER recommend a product or service we do not believe in or that we do not use ourselves, as our reputation and credibility is worth far more than any commission. This principle is an essential and non-negotiable part of all our partnerships: we will never give any third-party any control whatsoever on our content. For more information on our advertiser disclosure, click here.
Posted March 19th 2018, updated September 7th 2018
Share this post to help us help more people travel more for less: