Valentine's Day is almost here and you know there's one thing that makes a lot of couples come together: travel. There is no better way to make someone happy than to offer them a travel-related gift for this special day. Here are our best gift ideas… and maybe you can even ask for one of these yourself!
Our gift ideas for Christmas were extremely popular and a lot of you have asked us to update the article for Valentine's Day, the other holiday where many decide to buy something special for their loved one. So here is an updated and improved version of the affordable gifts with new items (including a new daypack that is even cheaper than the one our readers were crazy about at Christmas).
We will also share a once-in-a-lifetime gift idea early next week, an around-the-world itinerary for around US$1,000 (depending on which one of our 9 Canadian departure cities you are from)! Obviously, it's not a gift that will fit everyone's budget.
So here are more realistic gift ideas that are much easier to give (or ask for) than that once-in-a-lifetime itinerary or any of the great half-price flight deals we post on our flight deals page every single day.
Most of these gift ideas are under or around $25, which means they make a great easy gift for travel enthusiasts. And some are a bit more expensive… but worth the price in our opinion.
Most of these will even ship before Valentine's Day if you hurry and act now! And don't forget to take advantage of Flytrippers' gift to all Canadian travelers: a referral code for an easy and free $50. Happy Valentine's Day travel lovers!
---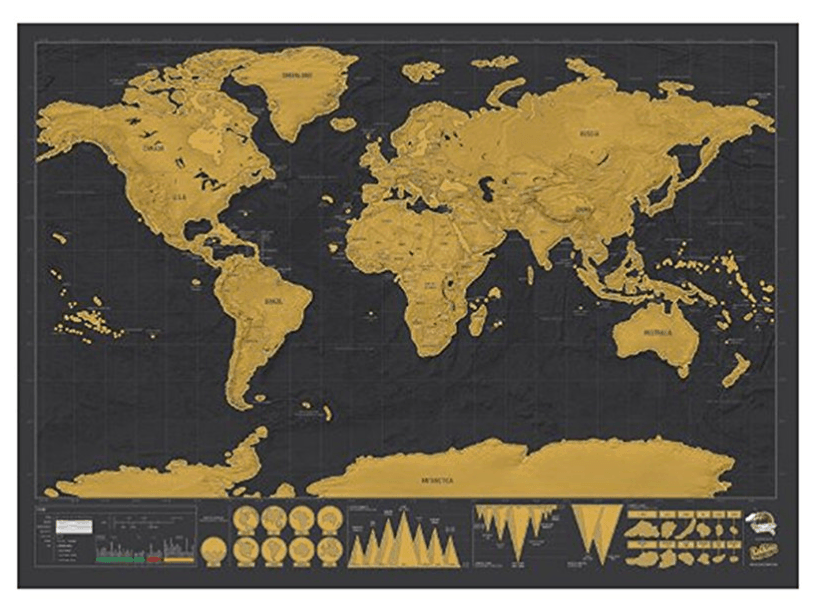 A simple gift that is sure to please. Who wouldn't want this map? You can scratch off every region of the world you have visited. Any traveler will love this, even a beginner. It is a great motivational poster to remind everyone to get out there and explore… or reminisce about all the great memories from trips!
---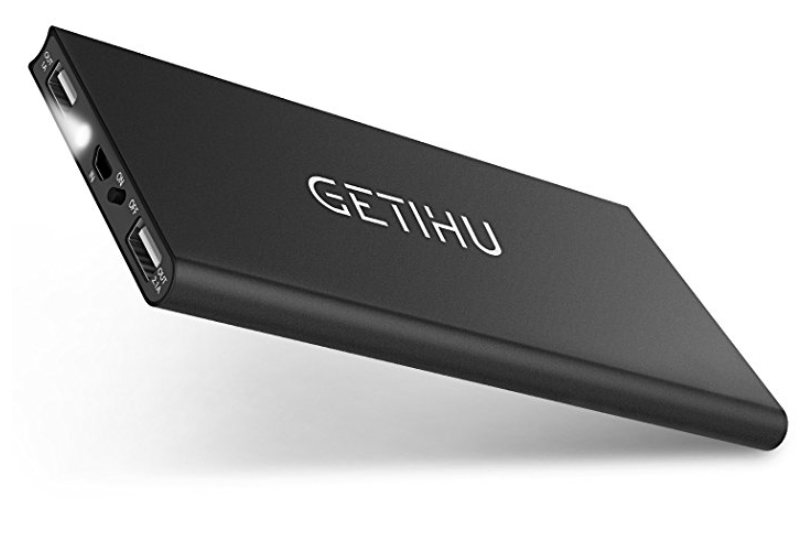 Obviously, this isn't just useful on a trip… but it's such an essential travel item. You probably know someone who always runs out of battery. Being lost in an unknown city with no cell phone isn't fun. Every traveler should have this backup portable charger (other models available depending on the phone type). Kevin and I both have multiple portable chargers to always have some power when on the go!
---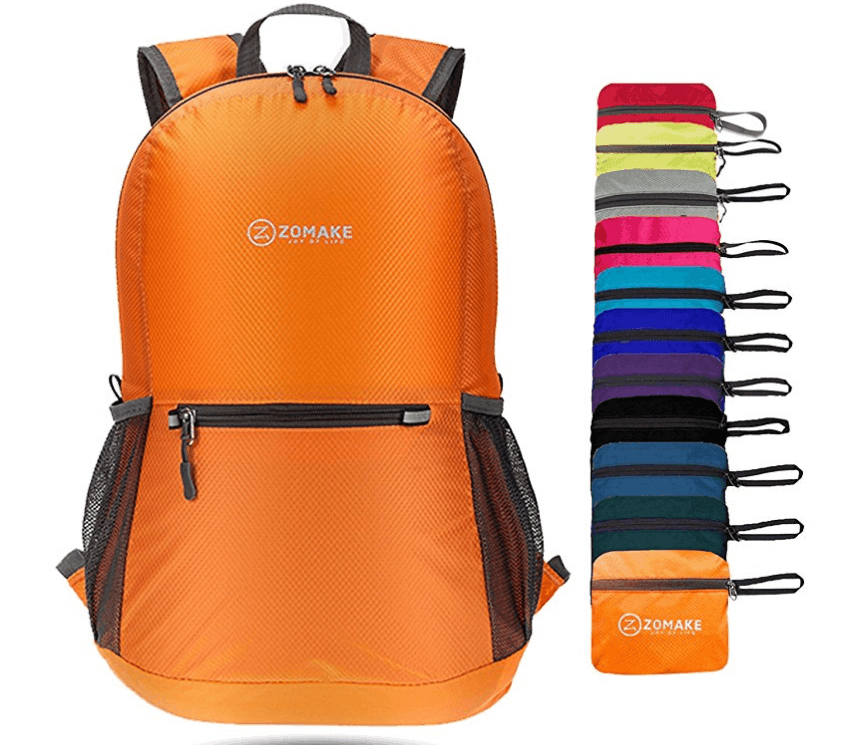 Absolutely everyone should have this super useful daypack during every trip. It is a small bag that you can bring along when exploring new places, and it can go back into your main bag since it's so small, and foldable. It is also waterproof and available in a wide range of cool colors! It was so popular we even wrote an entire article about this daypack! We're even thinking about sourcing some of these with a Flytrippers logo! But there is also…
---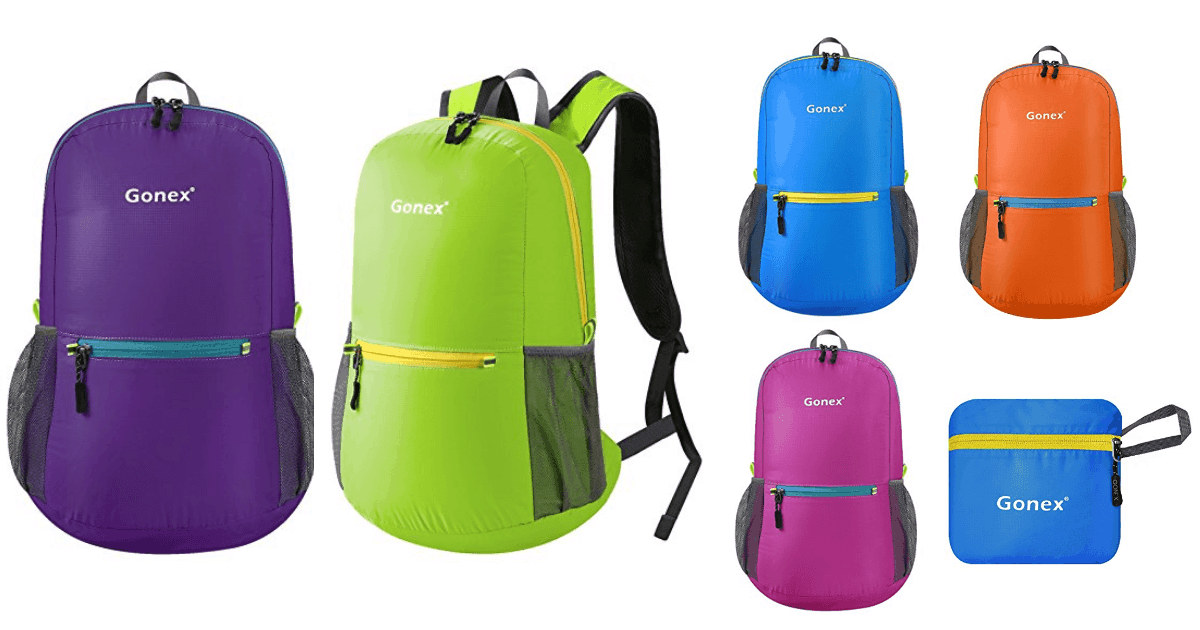 Very similar to the classic, but a few bucks cheaper. Maybe you could buy one of each and compare for us? In any case, this is really cheap and undeniably useful when traveling.
---

A gift that's a bit less glamorous… but so practical! If you hate looking for your chargers, your headphones and all those other small items… well, you're not alone, every traveler hates this. Which is why this is a gift that will definitely not go unused.
---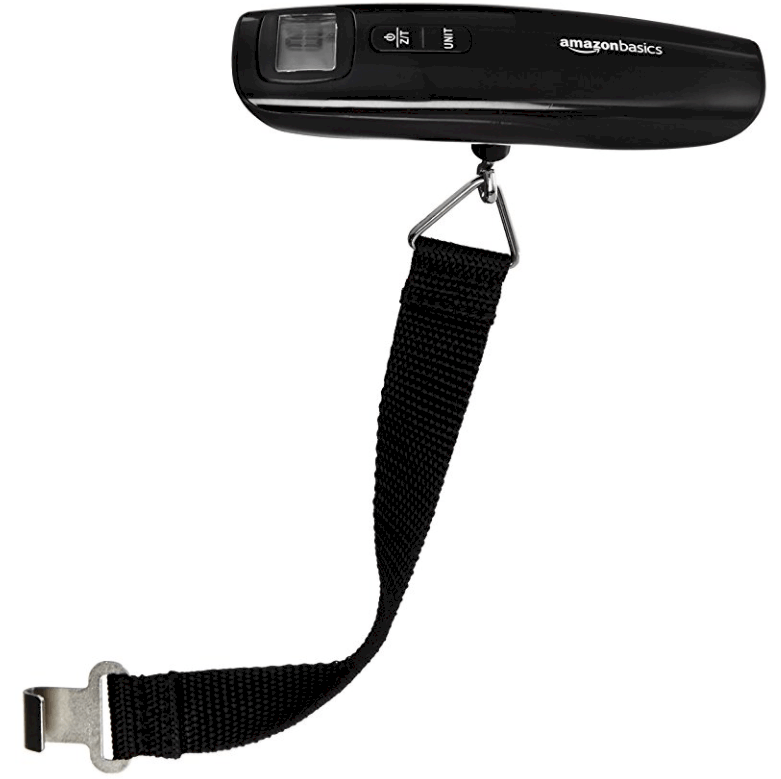 Another item that is perfect as a add-on to another gift. Forget the candy and chocolate, help you loved one keep their weight in check… and their luggage's weight too!
---

A true essential for any plane journey. Hard to find something that is more useful for all types of travelers. And this is the very best kit there is: it's the best-seller, number one.
---
A travel mat that is very versatile. Whether it is at the beach, for a picnic, or any outdoor adventure, having this practical mat will be appreciated. This also folds back into a pretty small pouch so it doesn't take up much space!
---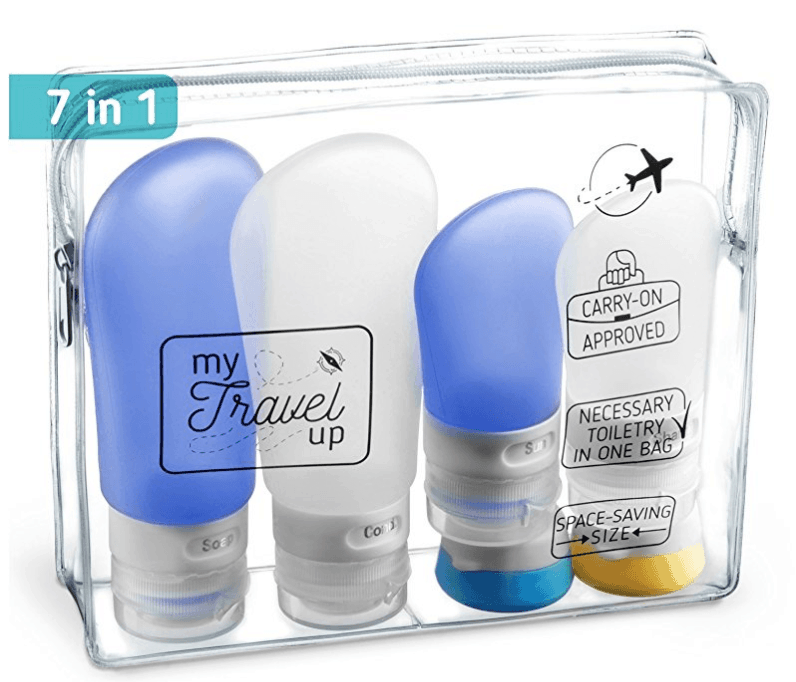 A kit of little bottles that will come in handy at the security checkpoint! The kind of item you probably wouldn't splurge on… but would be really happy to get as a gift! There is even another one that is even cheaper and more aesthetically pleasant, very popular with women!
---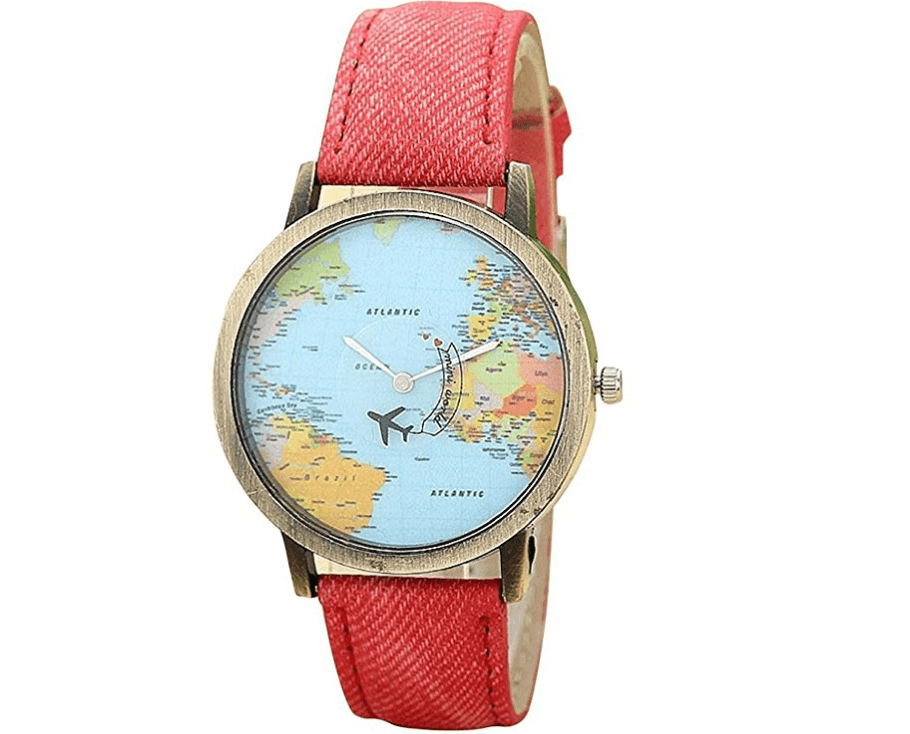 I had to double-check the price myself. Really? Add to cart. This is a really affordable and cute gift for anyone that loves exploring the world. And they'll think of you (or traveling) every time they look at the time.
---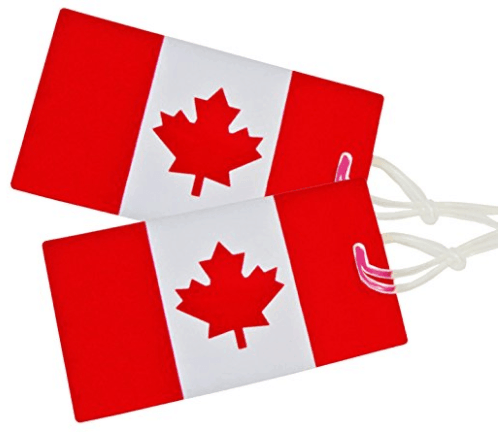 Very useful to make sure people don't think you're American. Everyone around the world loves Canadians.
---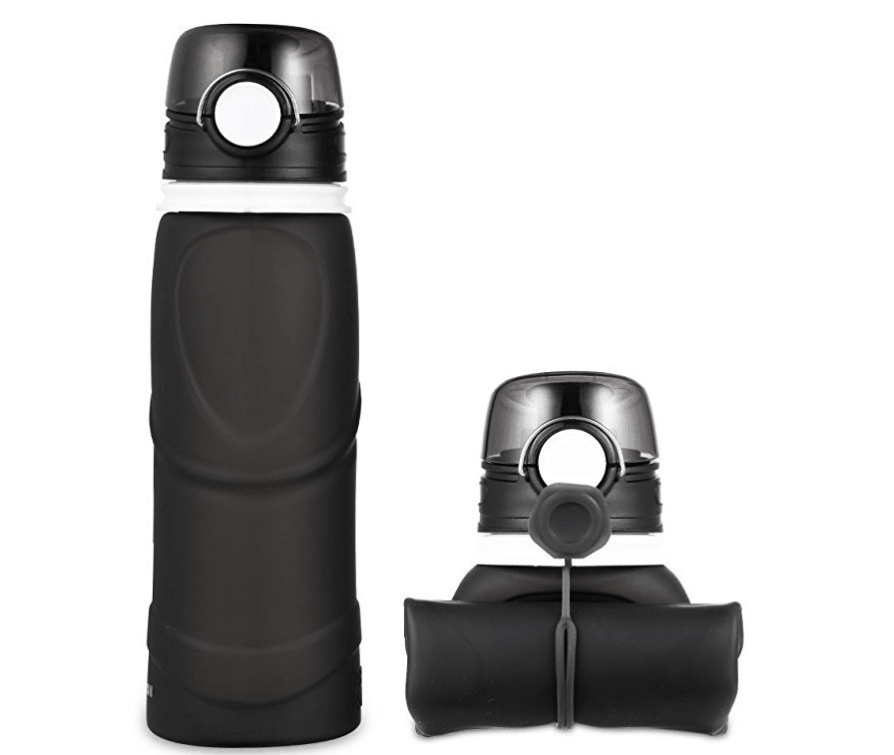 Perfect for those who love to pack light, this reusable water bottle is obviously better for the environment but it's also so useful! You can fold it and tuck it away in a little corner of your bag! Also available in blue or pink.
---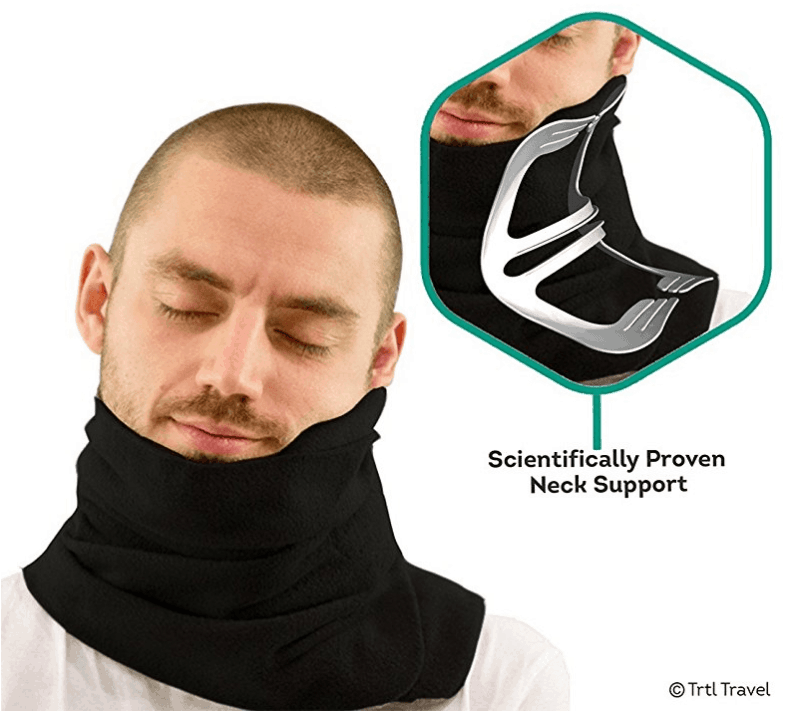 This is not your grandmother's travel pillow. A unique new twist that is supposedly much more comfortable. And it also doesn't look like a travel pillow, but still supports your neck conveniently. There is quite a buzz around this article, we might just try it ourselves to check it out ! By the way, we'll also have an exclusive deal on an innovative Canadian-made travel pillow later this month, come back to read all about it.
---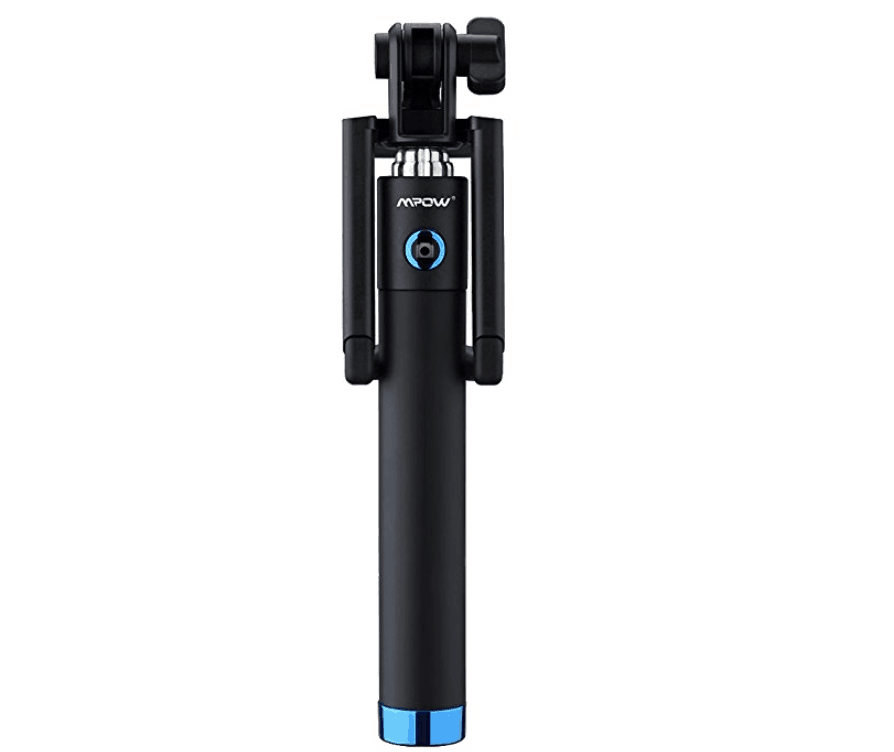 A 21st-century essential. To take great photos for your Instagram account, all travelers need to know where to find the most beautiful backgrounds… but also how to use a selfie-stick!
---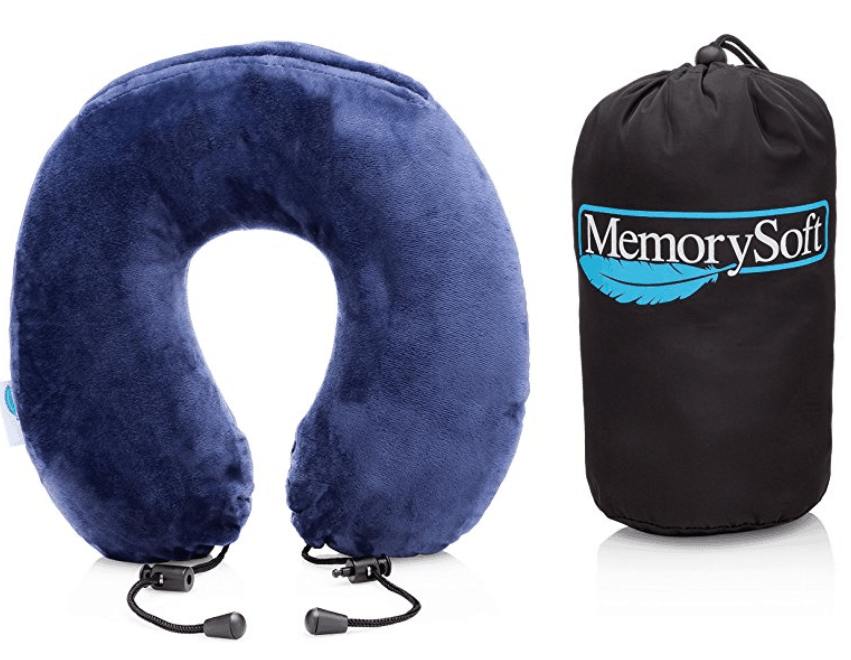 You know that a lot of people can't live without this kind of pillow on a long flight. This is the standard model, a true classic.
---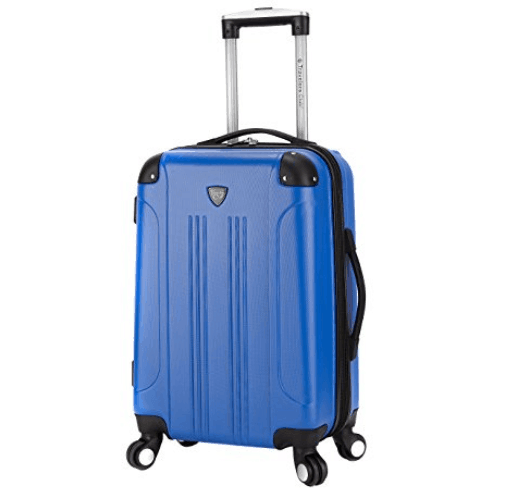 A lot of people keep asking us for our favorite ultra low-cost carrier sized bags, and we're still working on finding you an affordable and ergonomic option. But for those who are looking for a solid carry-on suitcase, this one is a very good value.
---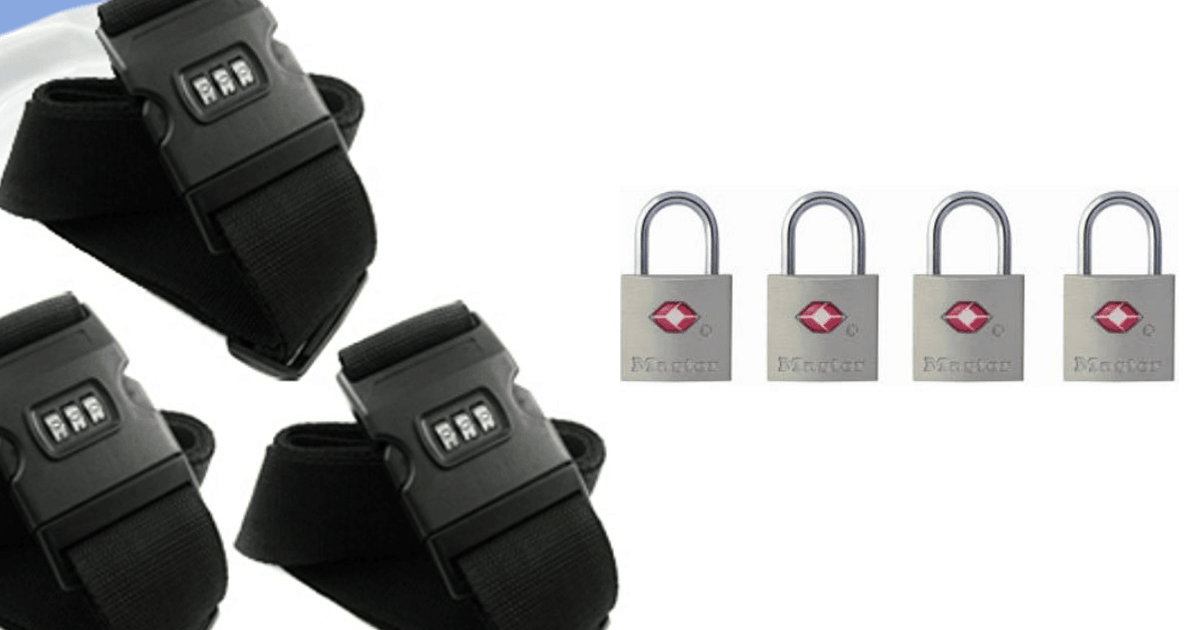 Another gift that is more practical than fancy, but you can be sure that every traveler will use it!
---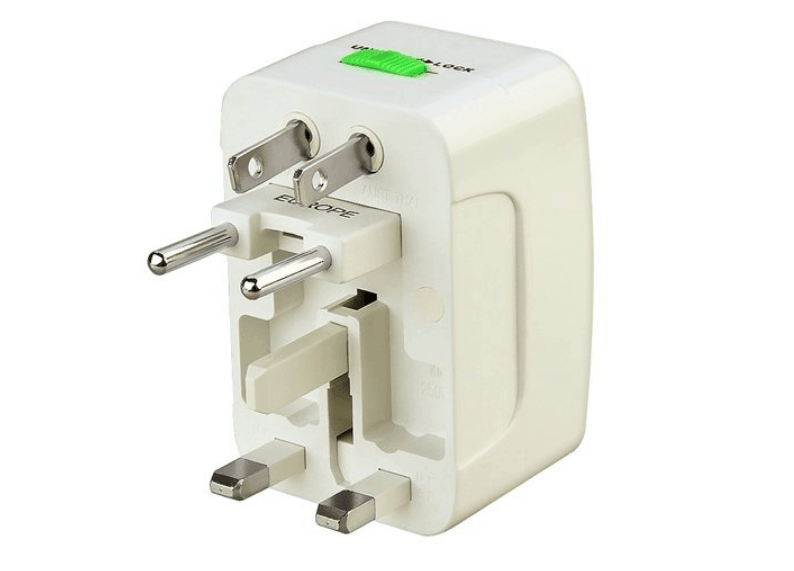 Once again, you really can't go wrong with this item. It's a perfect stocking-stuffer… and literally everyone that travels internationally needs one!
---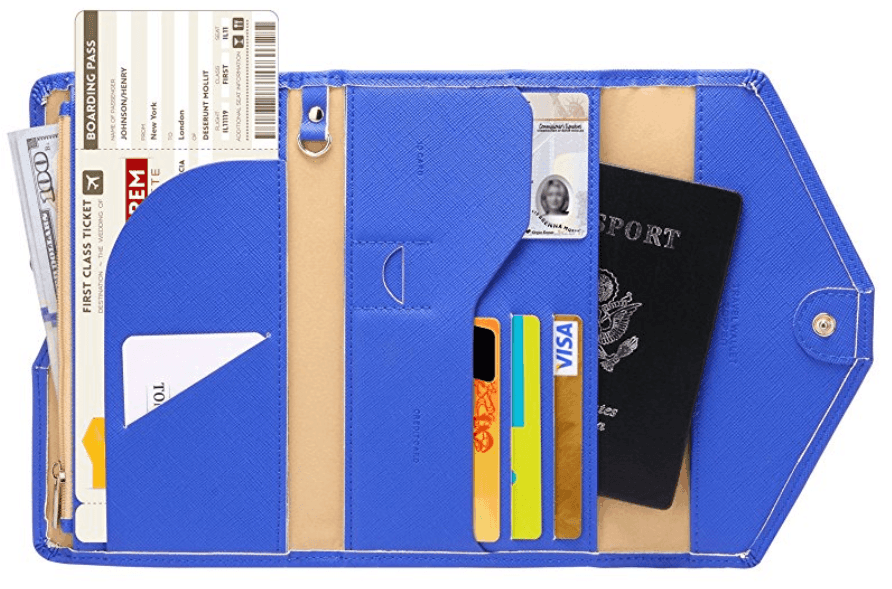 A passport holder that isn't ugly! A classy option, this one is ergonomic and has room for everything important a traveler needs to stay organized on a trip! Available in many colors! There is also another model that is very popular with women, it was also a huge hit this past Christmas (and it's the same price).
---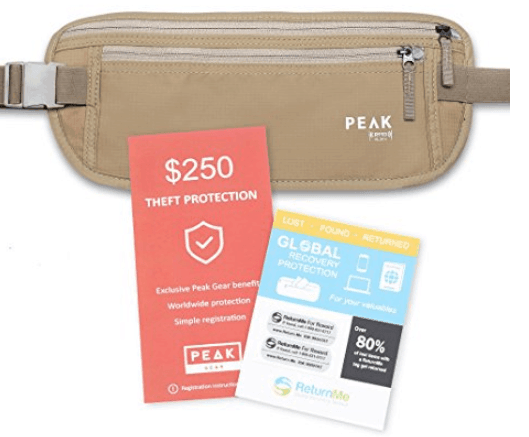 We had told you about the cool cellphone-tracking accessory, this is somewhat similar. It comes with two decal/chips that you can stick to your phone or other valuables and track them all over the world. And the money belt actually comes with a $250 theft insurance if something in it gets stolen (not sure how that works though). Impressive nonetheless. It blocks RFID signals and is super slim. Also available in black for $2 more.
---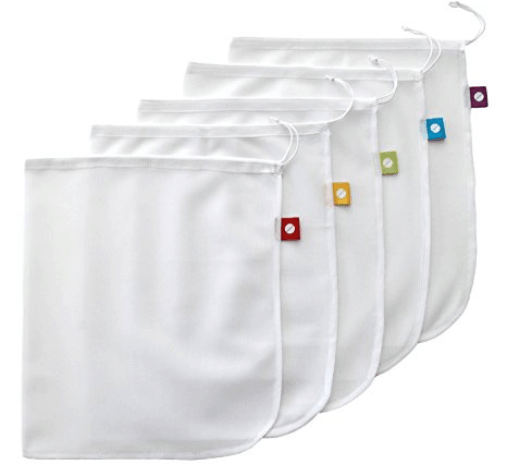 Want to protect or store your valuables? These practical pockets are among the best-sellers in the entire travel category.
---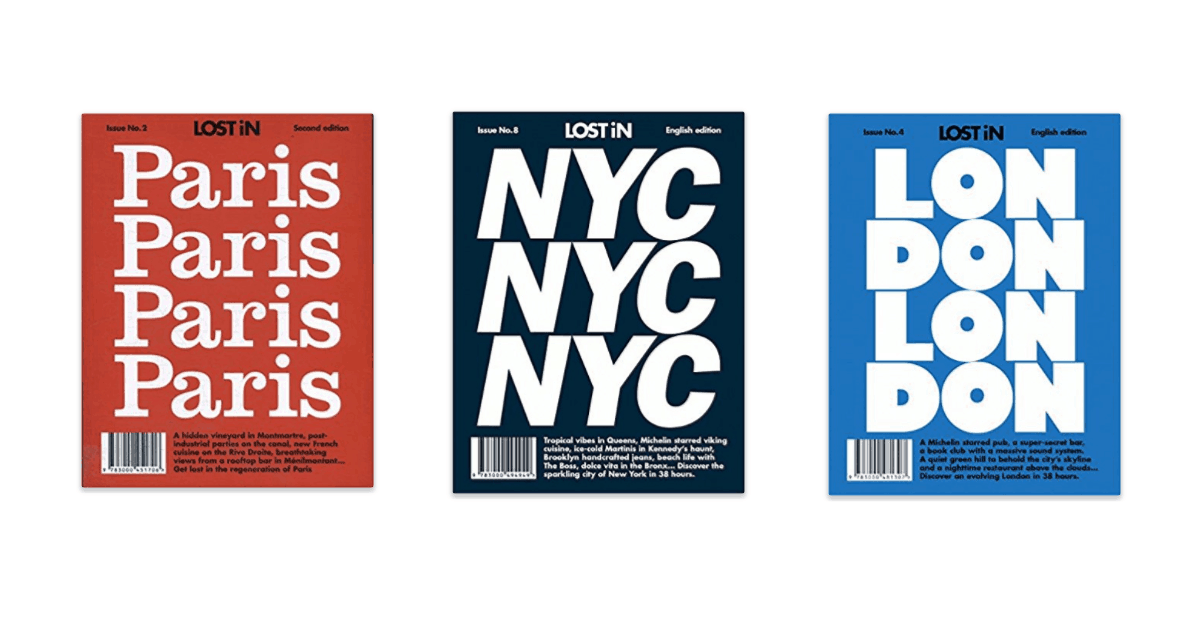 We recommend Lonely Planet guides and books, but if you want a larger assortment to choose from, Amazon is the place to go. These little travel guides are very highly rated… and obviously there is a huge assortment of travel guides or destination-specific books that would make a great gift!
---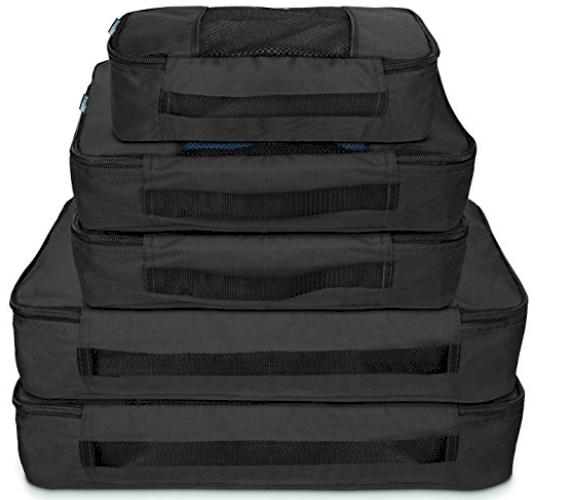 Again… not the sexiest gift, but these packing cubes are a life-saver when you can't travel light. These are great to organize any luggage! They come in 7 different colors!
---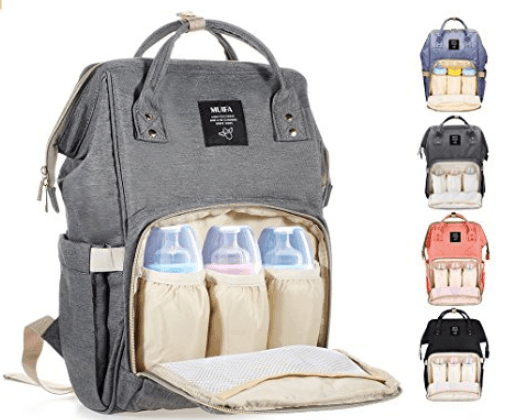 We are often asked about travel tips for families, an area both your Flytrippers co-founders know nothing about… but since you're celebrating Valentine's Day, maybe you have babies or some are on the way, so here's one item for you, one of the best-sellers in the travel gear category as a whole.
---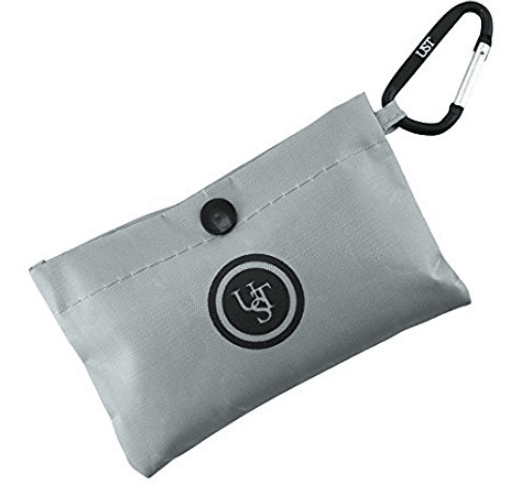 Another item that is definitely not a viable standalone gift, but is very practical and can complement other travel gifts… and it's super cheap!
---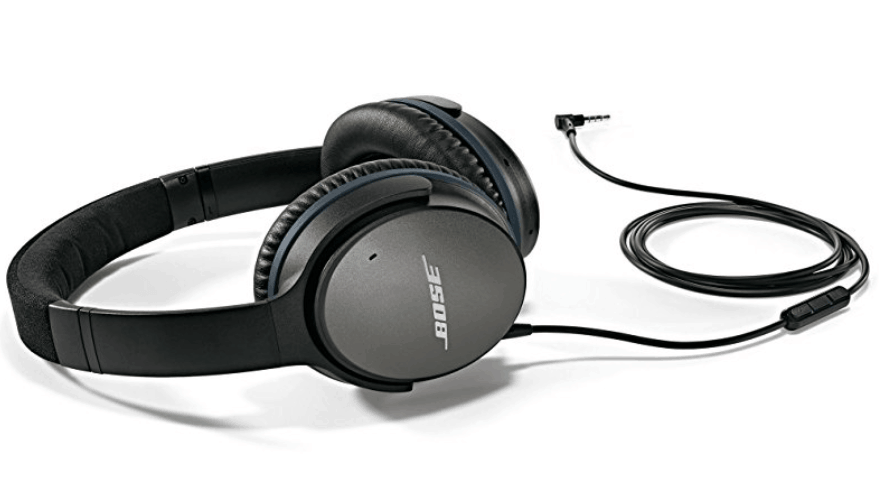 This item is at the lowest price ever seen. These noise-cancelling headphones are phenomenal. It's a big gift, but it will surely be appreciated!
Hear us out, no, we're not crazy. Yes we're cheap, yes we love to save money and help you save money. I very rarely buy stuff this expensive, it's really not my style. But seriously, when you take the plane pretty often (like my 65 flights in 2017), these headphones truly are incredible.
I swear you won't believe how efficiently they cancel every single noise and make any plane ride more enjoyable. I couldn't believe it myself, it's indescribable. Once I tried them, I had to have a pair and I could never take a flight without these anymore. They make you forget you're even on a plane. Don't believe me? Just read the reviews online! I'll write up a detailed article soon. But just to give you an idea, even though I had told Kevin (Flytrippers' other co-founder) about these, when I let him try mine on our most recent trip, he was stunned at how silent the plane was with these.
---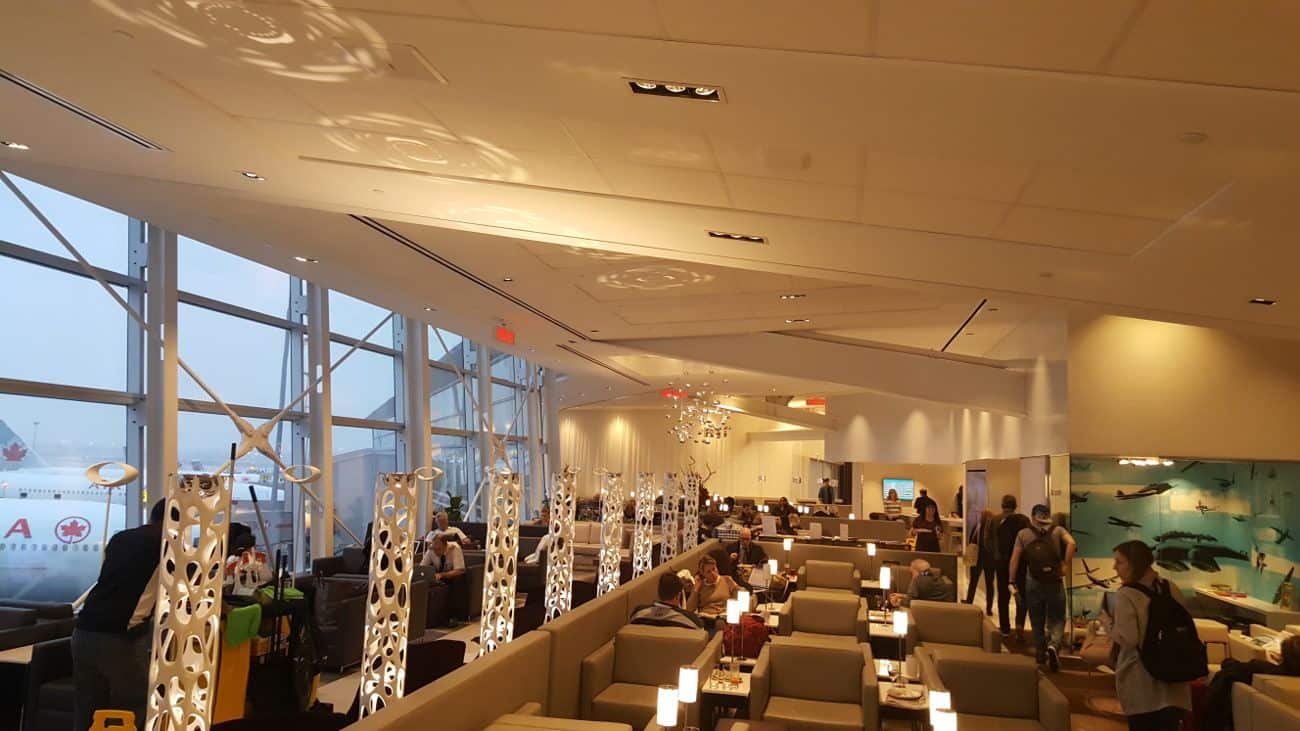 Airport lounges make all trips better. There is a great sale on Priority Pass memberships. It allows the member to access over 1,000 lounges for a reduced fee. You can see what it's like by checking out our blog post with tons of pictures here. Great for frequent travelers.
---
Bottom Line
These are the best gift ideas for travelers, and with most of them being around $25, they won't break the bank!
Subscribe to our free newsletter in 3 clicks to receive flight deals and travel tips in your inbox directly.
Help us spread the word about our flight deals and travel tips by sharing this article and most importantly bookmark Flytrippers so we can help you navigate the world of low-cost travel!
Advertiser Disclosure: Flytrippers receives a commission on links featured in this blog post. We appreciate if you use them, especially given it never costs you anything more to do so, and we thank you for supporting the site and making it possible for us to keep finding the best travel deals and content for you. In the interest of transparency, know that we will NEVER recommend a product or service we do not believe in or that we do not use ourselves, as our reputation and credibility is worth far more than any commission. This principle is an essential and non-negotiable part of all our partnerships: we will never give any third-party any control whatsoever on our content. For more information on our advertiser disclosure, click here.
Travel Hacking Disclaimer: Flytrippers does not give financial advice. You should ensure travel hacking fits your personal situation and obtain professional advice if you so desire. Flytrippers may receive a commission for referrals, however our policy is to only recommend products or services we really believe in (and have ourselves). To read more on our disclaimer, click here.
Share this post to help us help more people travel more for less: