Valentine's Day is coming very soon and there's one thing many couples love to do together: travel. So there are simply no better gifts than travel items. Here are our recommendations for you to offer to the traveler in your life, to put on you own wishlist… or to get from you to you!
We've told you about these great items for Christmas, but you might have missed it (or you might have been on the fence and have now decided to spoil your lover with a travel gift).
So if you want last-minute gift ideas that are simpler and more affordable (and more tangible) than buying (or asking for) a plane ticket from our half-price deals on our cheap flights page, here are some recommendations.
Most of these gift ideas are under $25, but we also added 5 more at the end that we think are worth the higher price.
These items can be delivered before February 14th if you hurry and order quickly!
---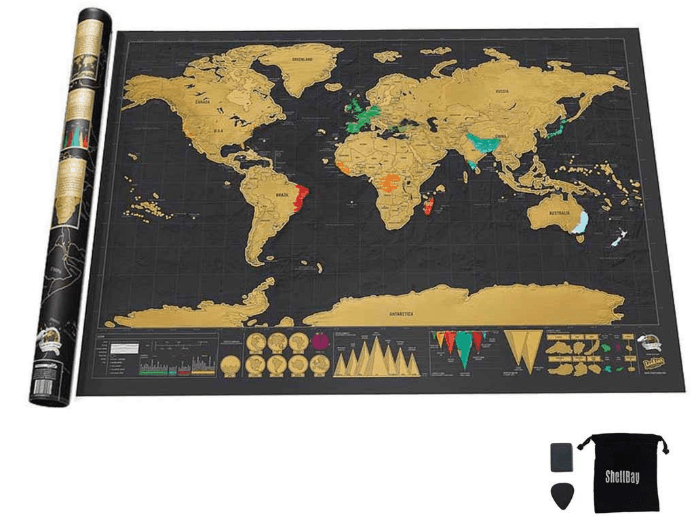 A simple but original gift, a map where you scratch off the countries that you've had the chance to visit. All travelers will love receiving this map that lets them see the evolution of their journey through the world very visually… and helps them get motivated to explore the rest of it!
---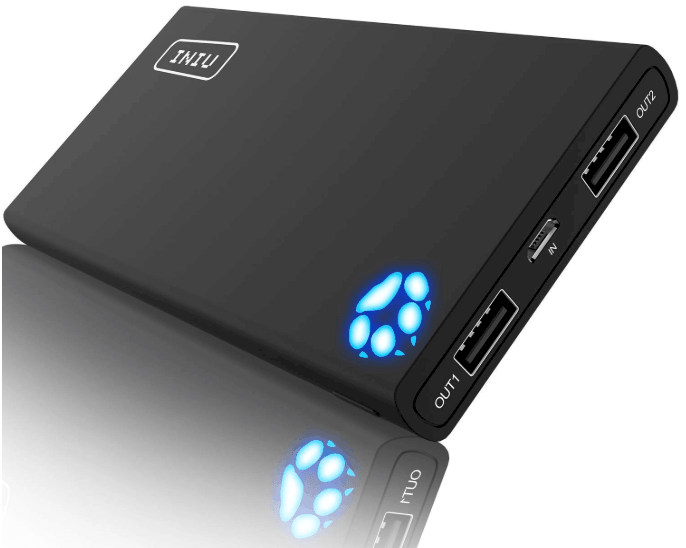 Convenient not only when traveling obviously… but so essential. Getting lost on unknown streets without a cell phone is no fun. Every traveler should have this emergency portable charger, I use it constantly myself.
---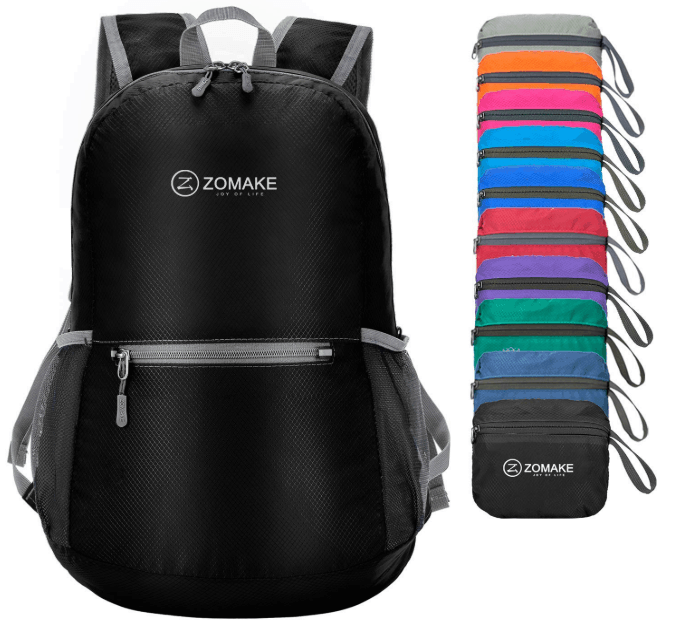 Everyone needs a little bag to carry around every day during their travels! You should definitely have one. That's what a "daypack" is and it's very useful. If there is only one must-have item on this list, it's this one. This daypack is foldable, water resistant … and comes in many different colors! It really does not take up much space (it fits in the small bag on the righthand side of the image when you don't need it)! I have it myself (this brand exactly), and despite my many many trips it is still going strong, it is quite durable!
---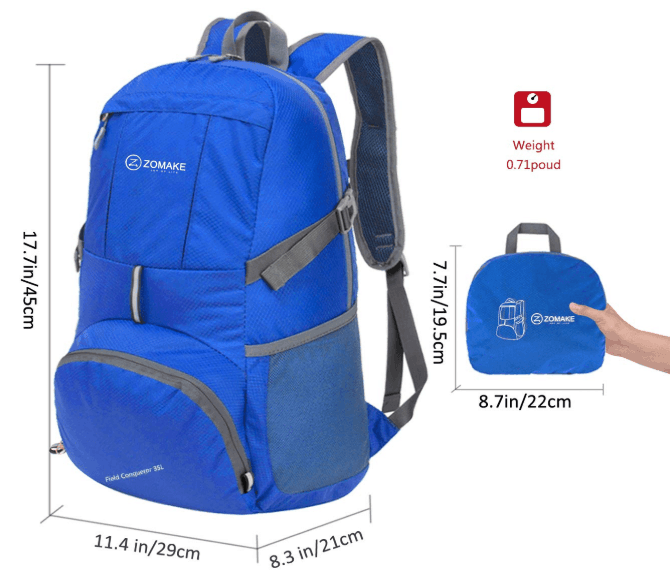 Since this brand has served me well, I wanted to share this option that is a little bigger (35L instead of 20L). Honestly, if that size had exist last year when I bought mine, I might have bought this one, who knows. Another option to get organized while traveling!
---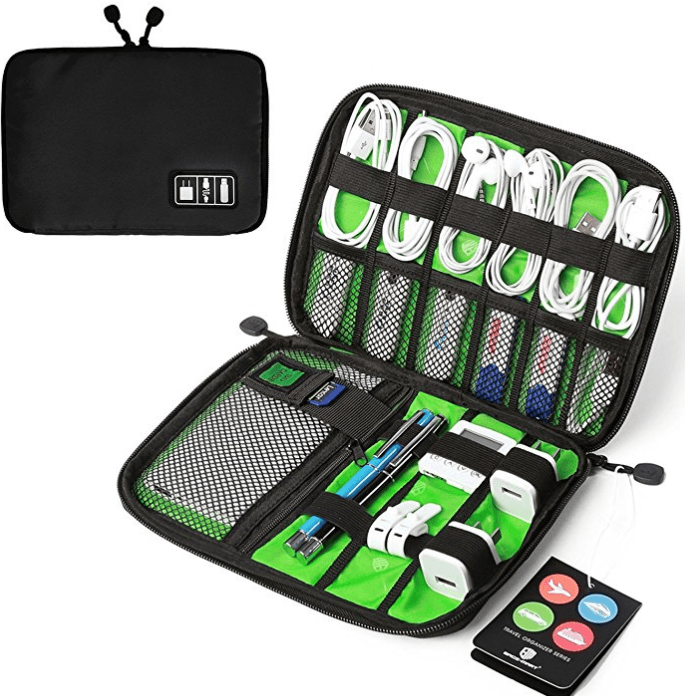 A less glamorous gift… but still so useful. If you're tired of looking for your chargers, headphones and all those little items… you're not the only one. So it makes for a great gift for any traveler.
---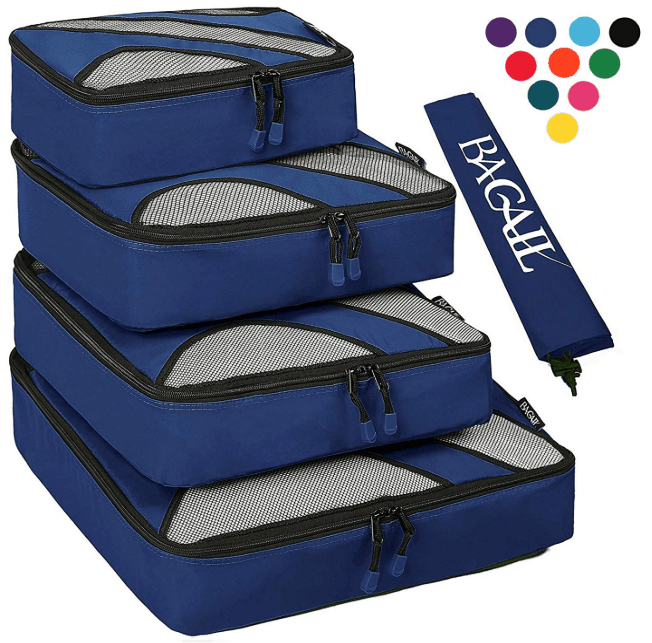 Always useful, these cubes allow you to better organize your suitcase or your backpack! I was skeptical myself, but since I started using them, they've made my life much simpler. It's not necessarily the space savings, but above all the convenience of having all your things separated and easy to find.
---

A useful kit with two great items to make air travel more comfortable. Hard to find a better travel essential! This is the best-selling model so it's probably the best.
---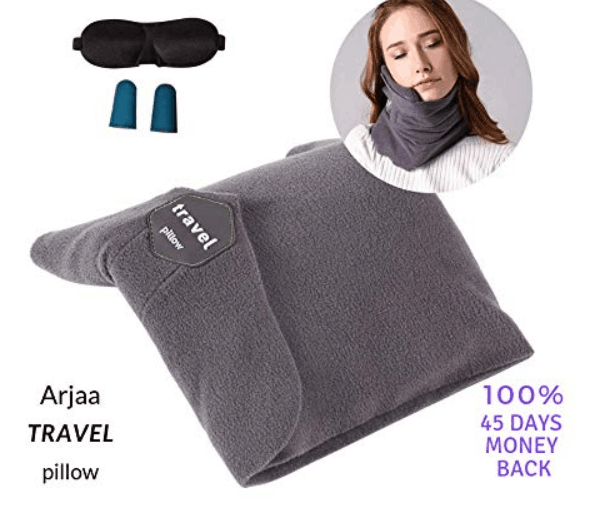 We're cheating, as this one is $3 more than $25 we promised, but these neck pillows are pretty popular on Amazon (and have a 45-day money back guarantee). It's actually a copy of the premium (and even more popular) TRTL pillow, which is $35 (the original). However, I have not tried it myself, but there is a great pillow that I did try: it is a little more expensive (and developed by Canadian entrepreneurs) and I'll tell you about it in the last section with the 5 articles that are worth paying a little more for!
---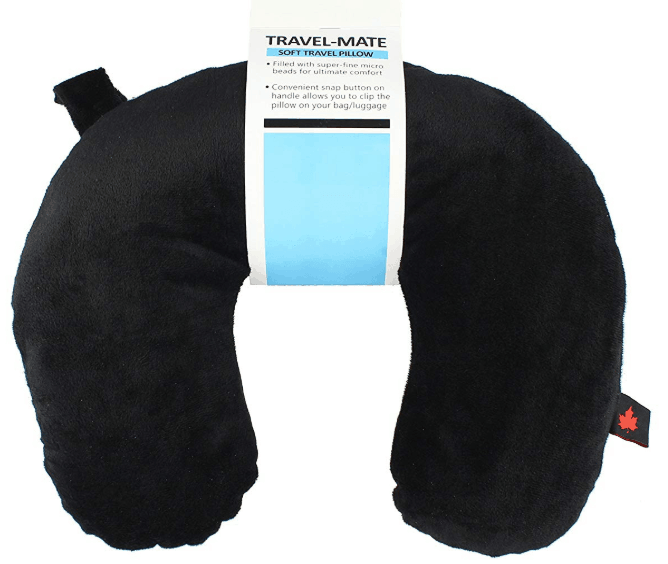 Many people absolutely need this type of pillow to be able to sleep on the plane, so here is the most common model! A classic. Offer this gift so that your loved one avoids paying twice this price if they wait to buy it at the airport!
---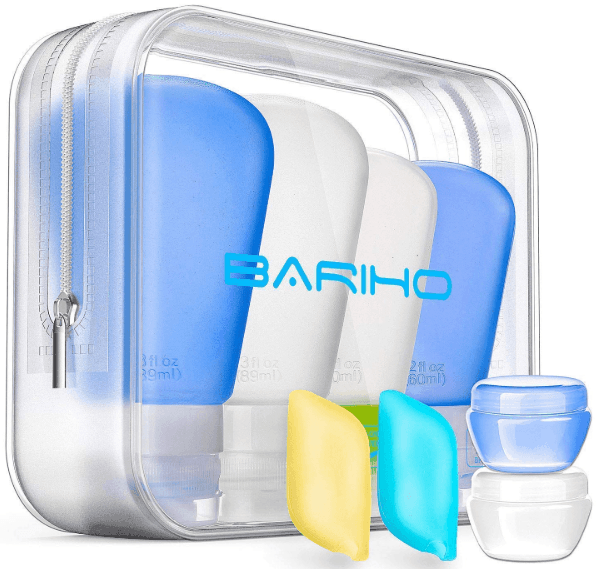 A set with 8 pieces, including several pretty useful small containers. The kind of thing we don't often buy for ourselves… but will definitely get used if received as a gift!
---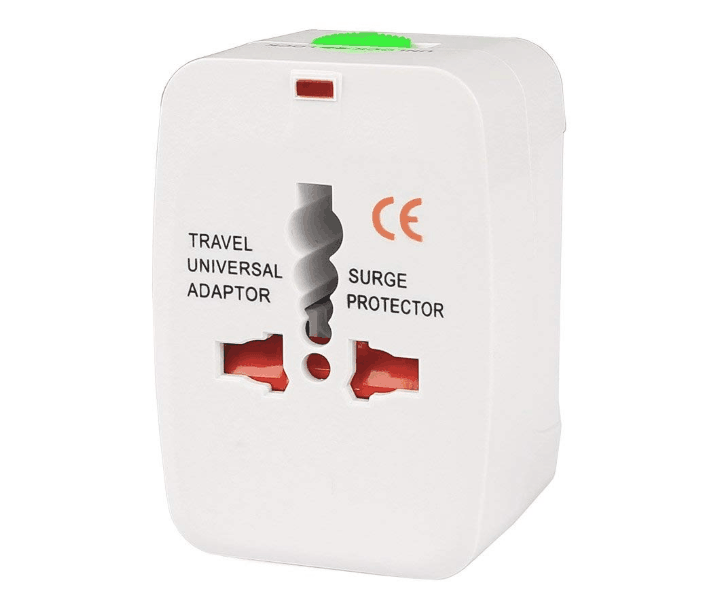 Once again, an essential for everyone who travels internationally! Great affordable little gift for travelers.
---
A convenient item for a lot of situations, it makes a perfect gift that is going to get used for sure. Small and takes up very little space. Perfect for the beach or anywhere outdoors.
---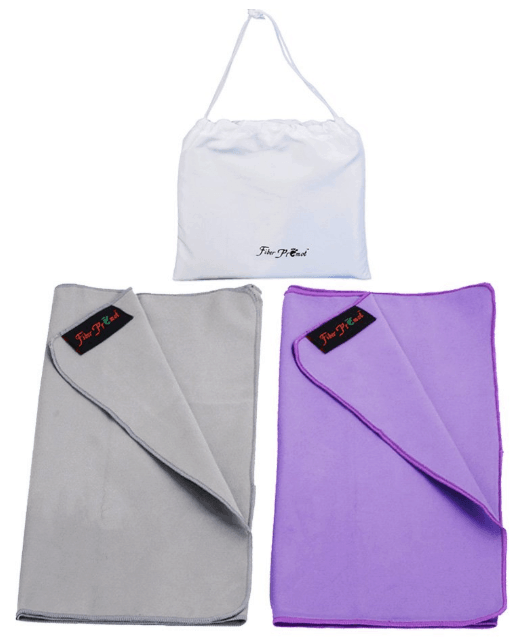 Not necessary for those who only stay in hotels, but for backpackers and all others, it is a must. As it is made of microfiber, it dries quickly. In fact, for everyone who goes to the beach, it is very useful (and it does not take much space). It is a pack of two, with a small bag to carry them.
---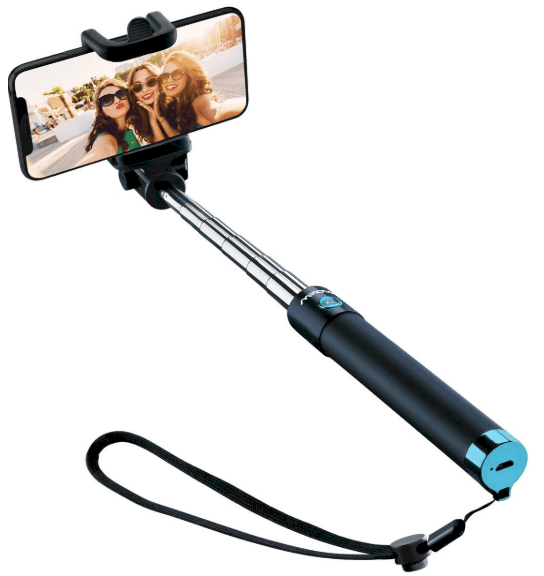 An essential. To take beautiful photos for Instagram, every traveler needs to know how to find beautiful backgrounds… but most importantly, how to use a selfie-stick!
---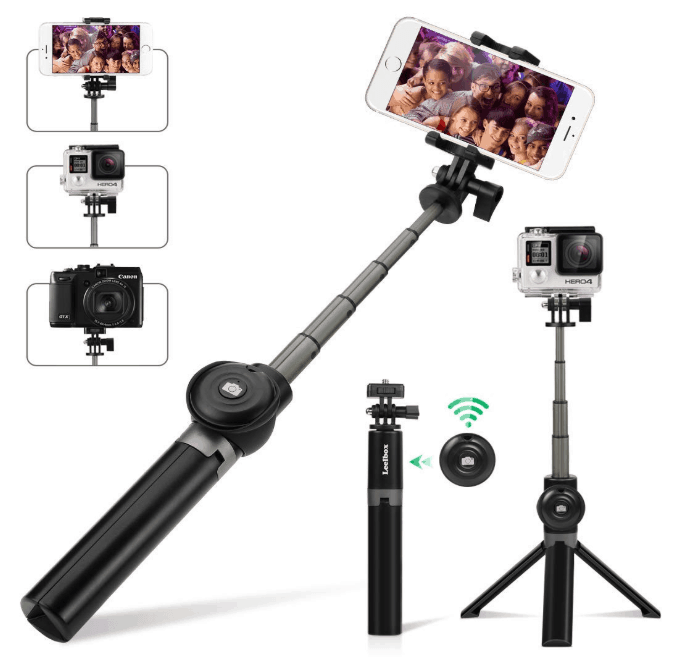 If you want a tripod too (or you want to offer a more complete kit), here is an option that is just barely more expensive than the $25 promised in the title of our article.
---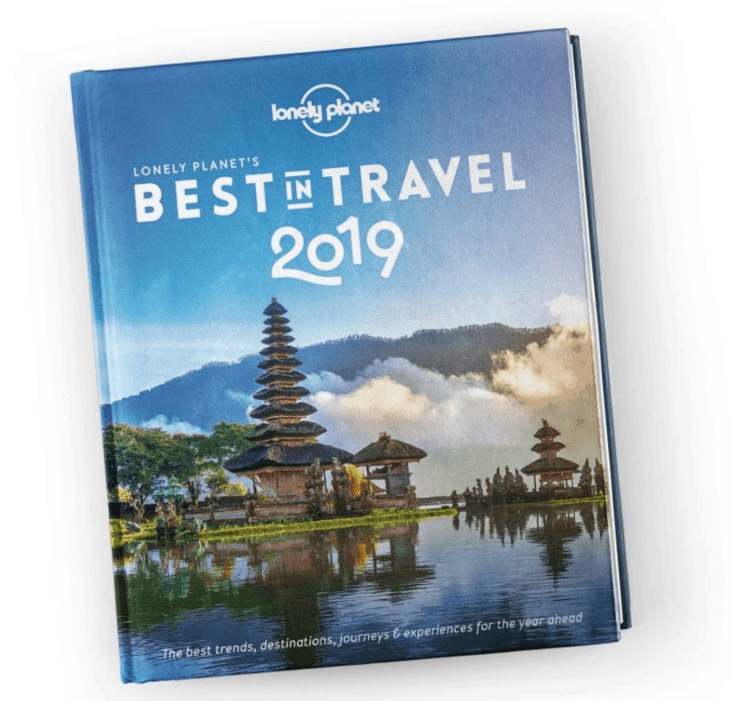 Almost all Lonely Planet books are buy 3 for the price of 2. Very convenient travel guides that are highly rated… and of course there are many other types of books on specific destinations that will please many travelers! We don't often pay for books ourselves since all the information is available online for free, but it is a very pleasant gift to receive!
---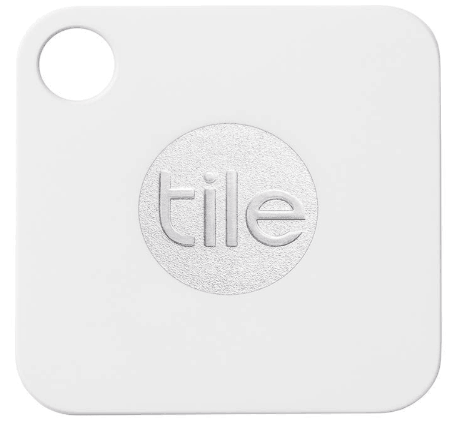 Losing your keys, passport case or cell phone while traveling is quite a hassle. This Bluetooth tracking tool will locate the item precisely. Perfect for those who love tech stuff!
---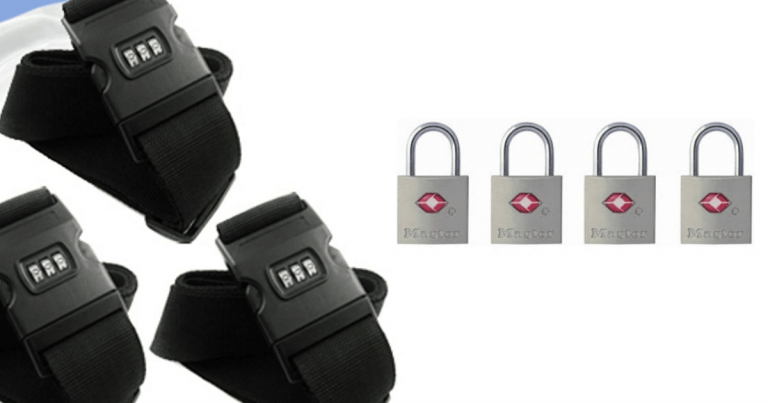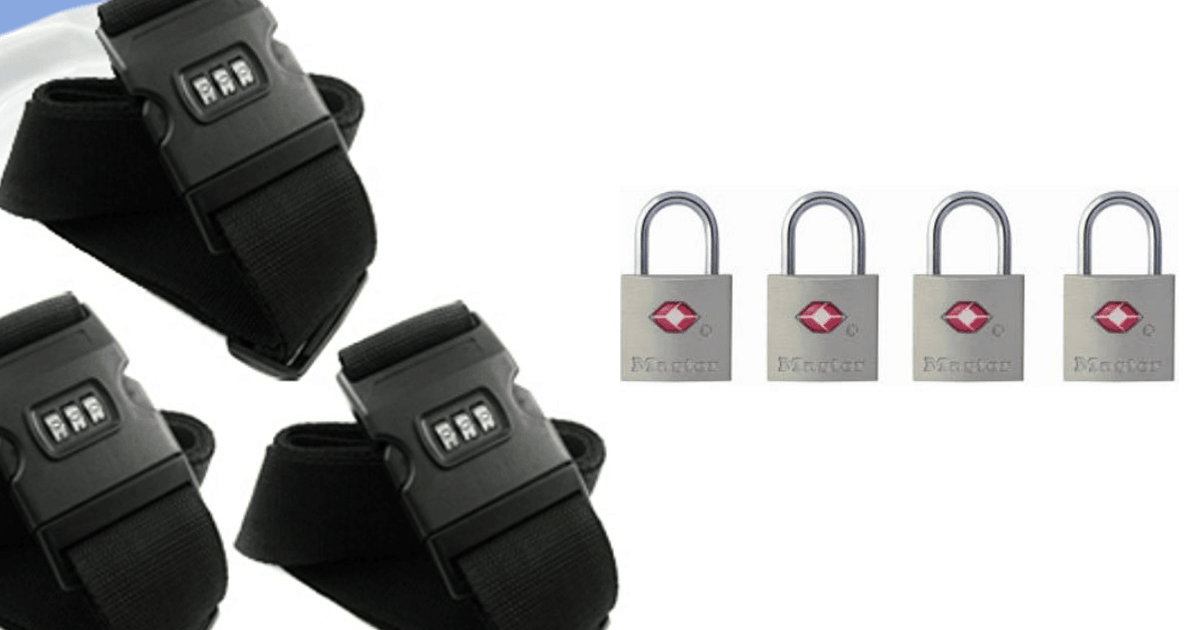 Another gift more practical than fancy, but useful in any traveler's kit!
---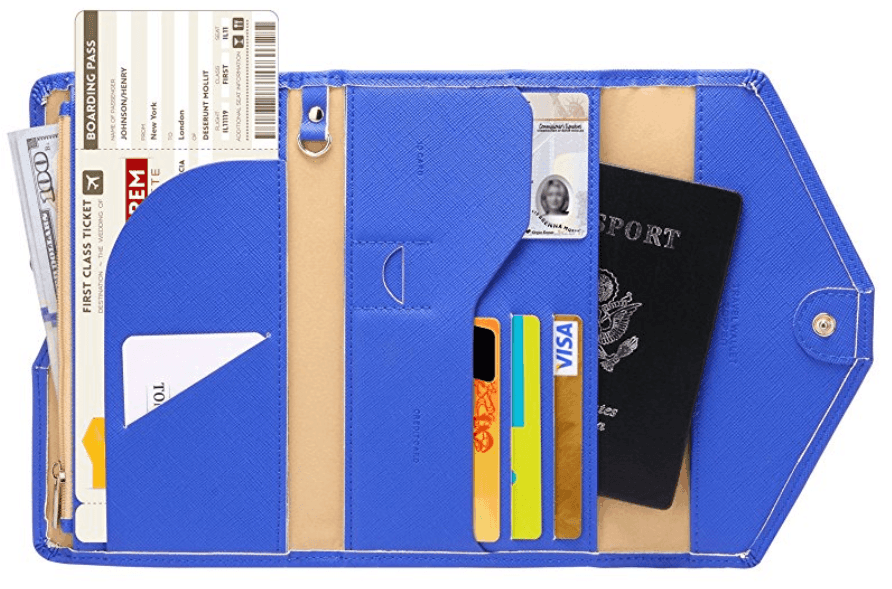 A passport case doesn't have to be ugly! This one is rather classy… and extremely convenient to stay organized on a trip! Several colors available!
---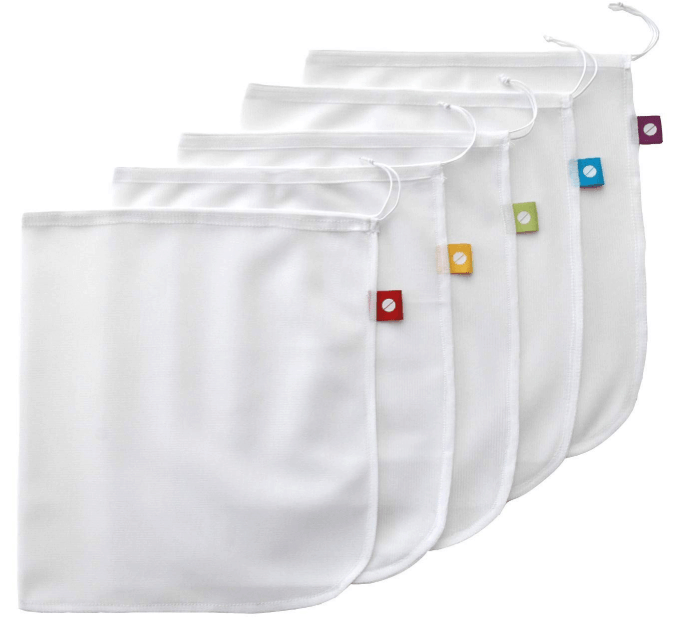 These are theoretically made for produce, but many travel pros use them to protect whatever they bring on their trips. These bags are amongst the best-sellers in the travel category in fact.
---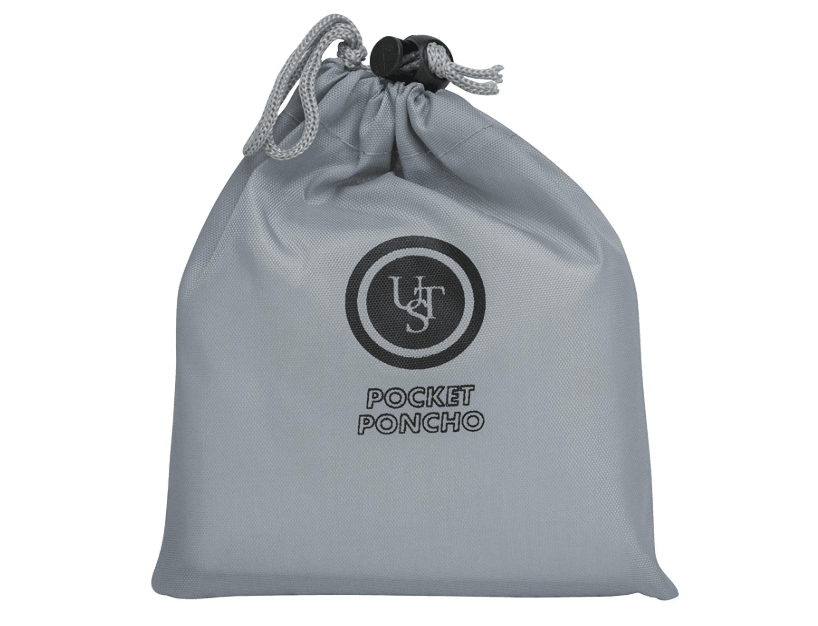 Rain is inconvenient at home and it's even worse when traveling. Especially when we are not prepared. So this very affordable little gift will be very useful for travelers. Another item more practical than anything else, but it could complement another gift very well!
---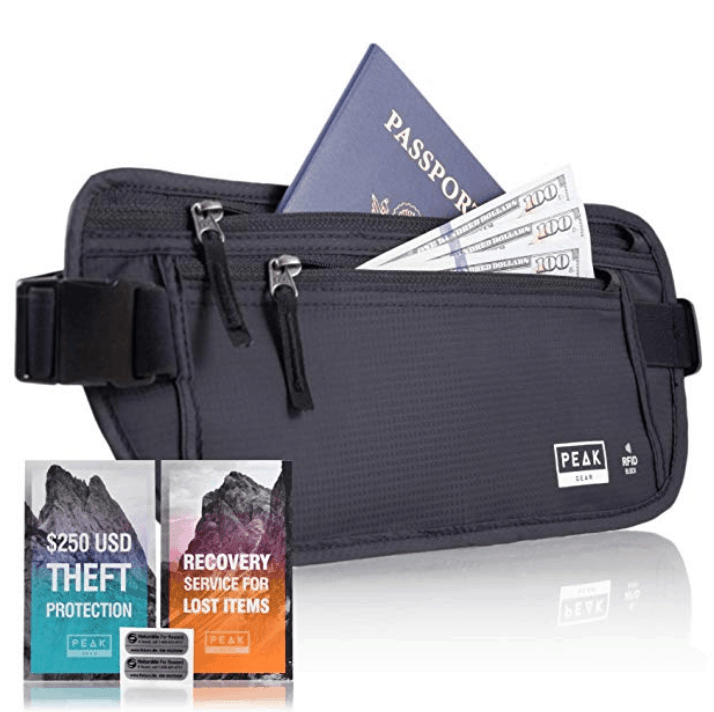 It's a super thin security pouch that blocks RFID. It comes with two chips to put on your cell phone or other valuable items to trace them around the world. And most importantly, the wallet comes with a US$250 theft protection if what's in it get stolen (not sure how it works though). Still, that's pretty awesome! Also available in gray or beige.
---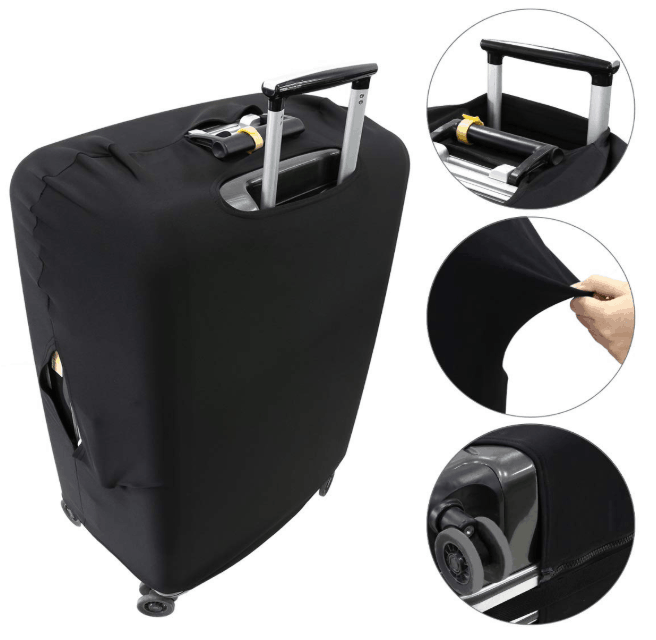 For those who travel with a traditional suitcase and want to protect it, this covers it (and makes it easier to spot when it's time to waste time at the baggage carousel). Comes in many sizes and colors.
---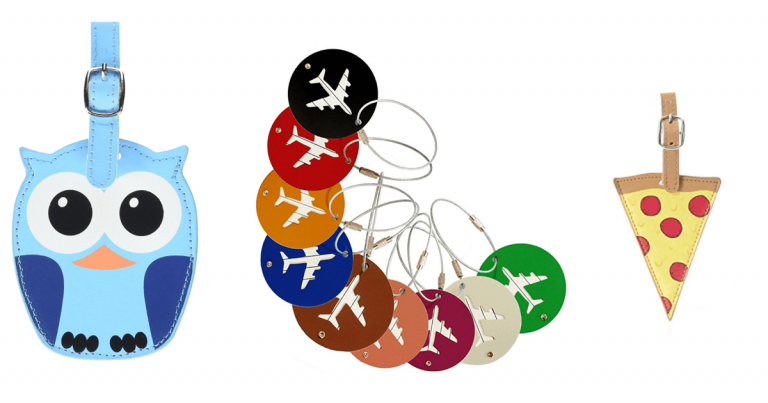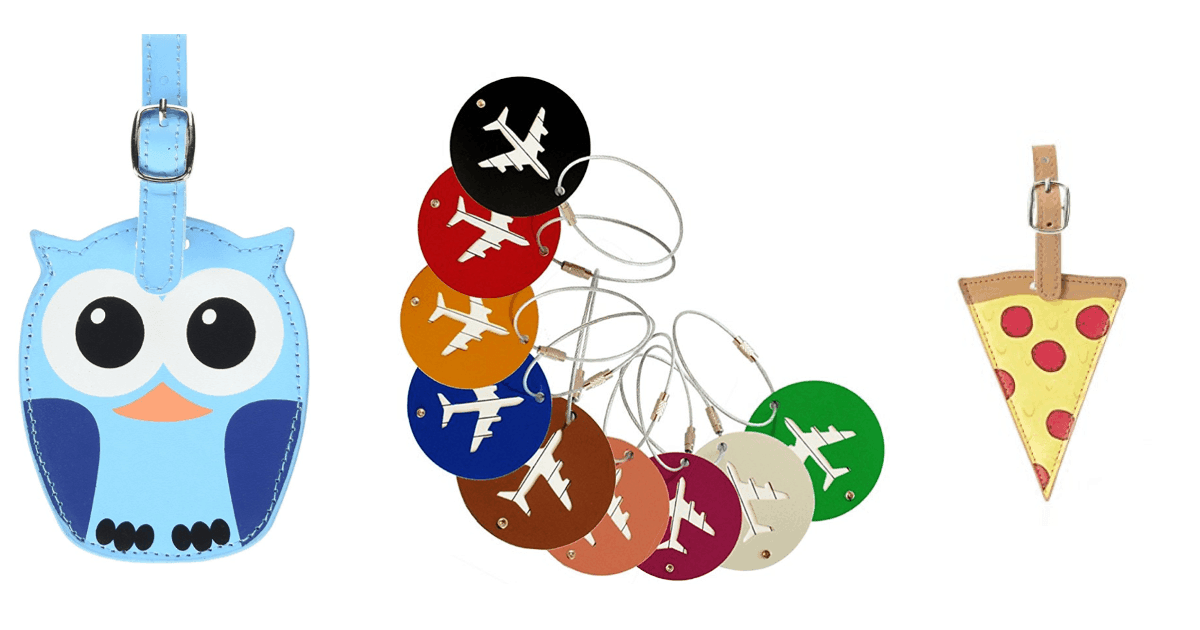 Tags are a necessity for those traveling with luggage. But they do not need to be boring or cliché like a Canadian flag (although the flag is very convenient, no one wants to be mistaken for an American when traveling). There are plenty of options, from pizzas to owls… or more standard options too, if you want a gift that can fit the recipient's personality.
---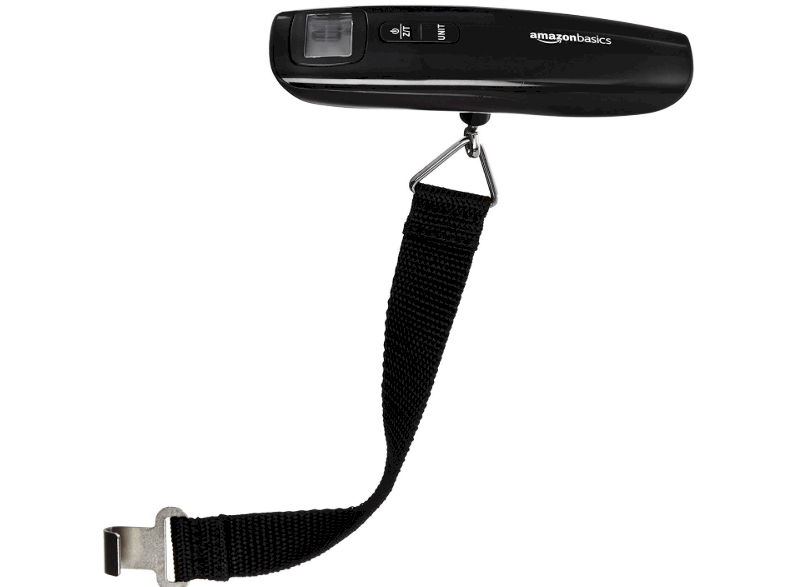 Another perfect item to complete any gift. Skip the chocolates, help your lover watch their weight (and their bags's weight).
---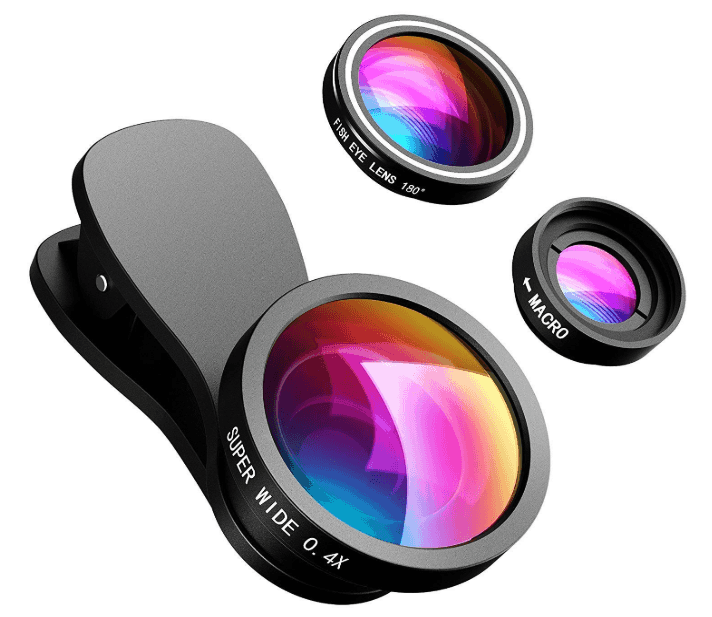 Before getting to the 5 items that are over $25, Flytrippers likes to give you more for your money so we have a tradition of always giving a bonus listing in all our "Top X" posts. Here it is, a small practical gadget to take better pictures with a cell phone because not everyone wants to explore the world with an expensive (and bulky) camera.
---
5 additional items that aren't under $25
We are budget-travel enthusiasts and we always want to help you save money, because it's saving money that allows you to travel more often.
So we believe that these ideas are perfect because they are very original gifts for travelers… and very inexpensive so you'll still keep your hard-earned money to spend on more experiences instead of material possessions (that will make you happier, it's scientifically proven).
But here are 5 more items that we think are still worth it.
---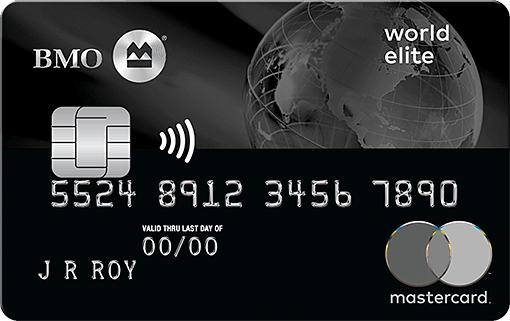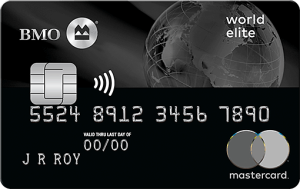 Okay, we cheated a little, just for the first item on this list. This does not cost anything. In fact, the card gives you $387 for free. You obviously can't offer it as a gift, but you can talk to your loved one and help them discover the world of Travel Hacking, that would be a nice gift for them. It will give them hundreds of dollars in free travel every year if they learn about it. Hard to beat that in terms of awesome gifts.
This one is the best offer out there currently, but there are many others for all types of travelers. You can read our ranking of the best credit cards in Canada for January, we'll be updating it with the February edition this weekend.
---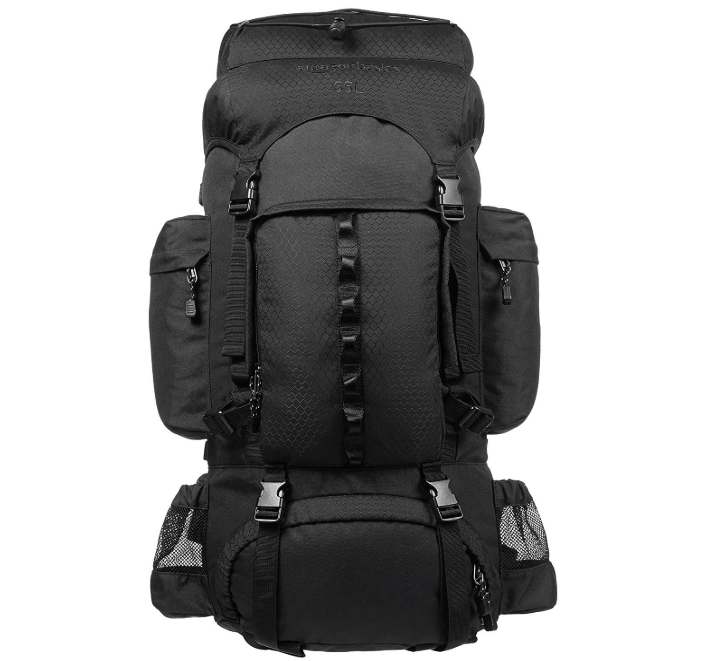 If you want to try backpacking, or you know someone who wants to, this bag is perfect. Or even for those who already have a backpack that may be a little worn out. Sure, there are $300 bags, and they may be great, but this one does the trick. This is the Amazon brand. Sorry to tell you that most people do not care one bit if your bag has a well-known logo on it or not. This one has great reviews and is perfect because it is very affordable (it leaves you more money for actual travel). It is made of a material that repels water, has very good back support and lots of very useful compartments. There are three sizes available: 55L, 65L or 75L.
---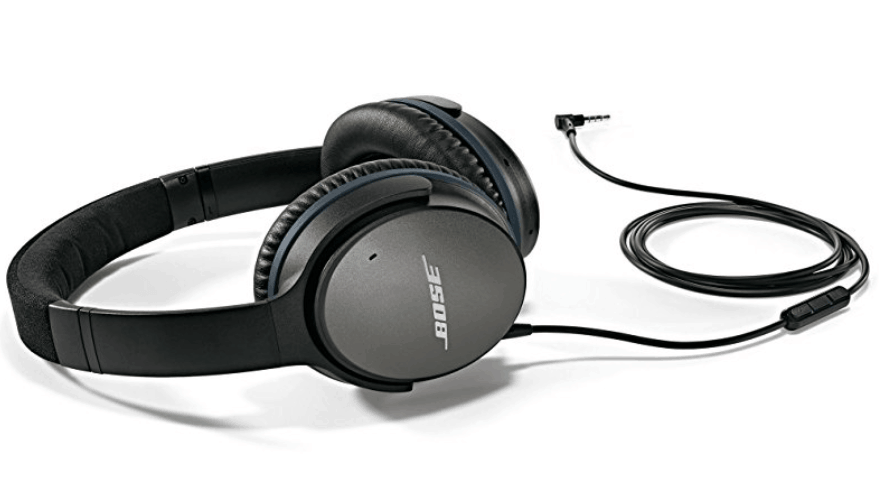 An option for a bigger gift, for someone you really like. Let me explain, no I'm not crazy to recommend something so expensive. Yes, I am cheap and yes, I always want to save money. It's very rare that I buy things this expensive, it's really not my style… but if you know someone who travels a lot (like me who's been on over 77 flights in 2018), I guarantee you that they will love the silence that these headphones provide.
It's really hard to describe. You wouldn't even know that you're on a plane when you wear these headphones, that's why I could never go on a trip without them myself. If you don't believe me, read the reviews on Amazon!
---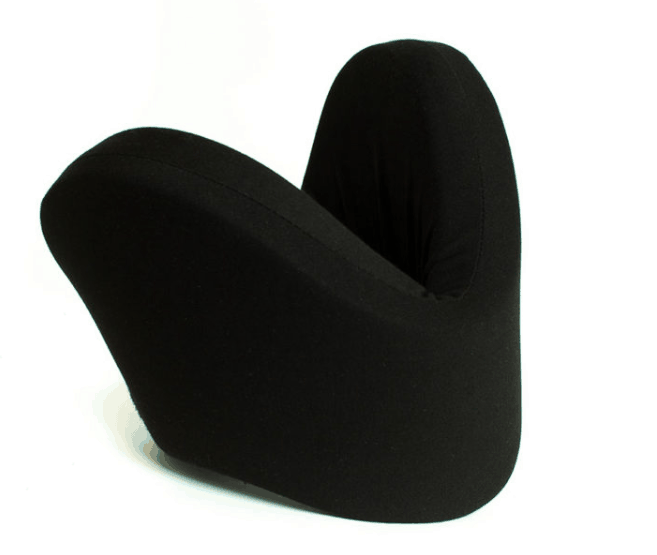 I'm going to do a very detailed article very soon, but I really liked the comfort of the Igloo Pillow myself, even being someone who has never used a neck pillow on any of my many flights. It's really very comfortable, not at all like the basic pillows. Much better support.
This product was developed by Canadian entrepreneurs too, for what it's worth! For $44.95 you can have the pillow, but if you want the complete kit that includes lumbar support, it's available for $69.95.
---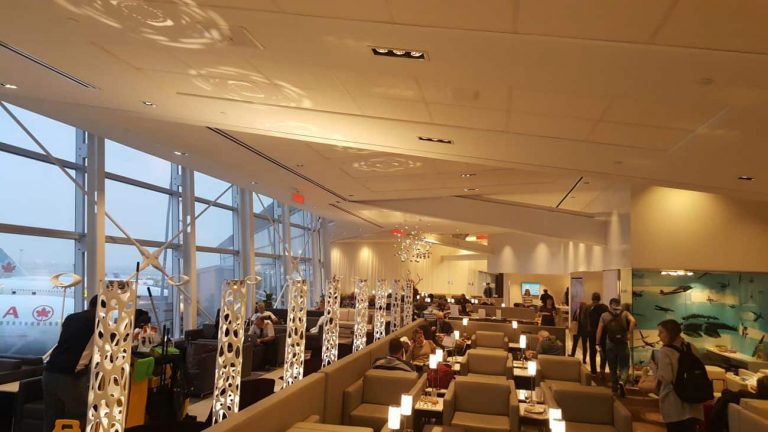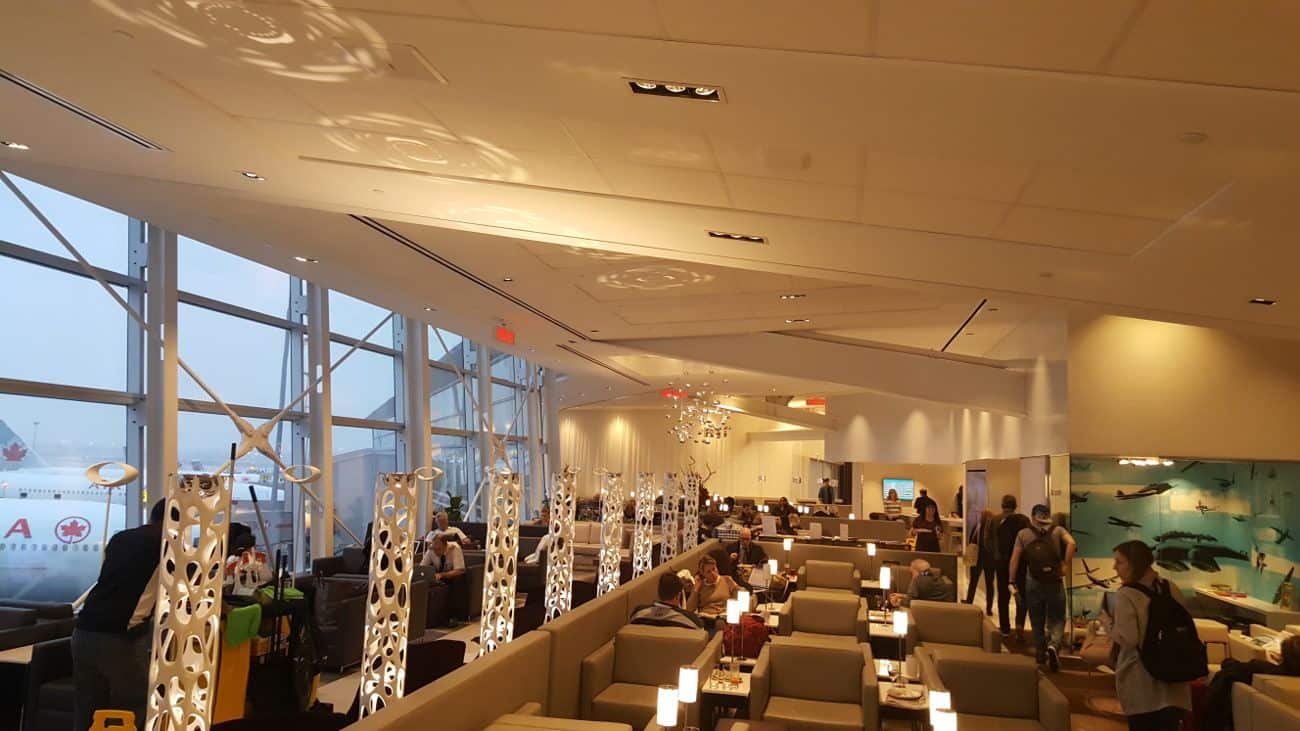 Gifts are great to spoil your loved one. And nothing is better than an airport lounge to spoil a traveler. Airport lounges make all trips infinitely better. You can read the detailed article on how it is inside airport lounges but to summarize: it's pretty awesome. There is an interesting discount on Priority Pass memberships, a network of more than 1,200 lounges all over the world (but you shouldn't buy it).
It would make an original gift that would definitely be appreciated by those who travel often, but at the risk of repeating myself, it is better to get them to start Travel Hacking because some credit cards give free lounge access (in addition to hundreds of dollars in free travel simply by ordering the card of course). Talk to the person you want to spoil and his gift will be that Travel Hacking will make their airport experience better for free.
---
Bottom Line
Here are some gift ideas for travelers! And with most being under $25, you will not break the bank to please the traveler lover in your life (or to spoil yourself).
Subscribe to our newsletter in 3 clicks to receive lots of tips like this directly in your emails.
Do you have great Valentine's Day gift ideas for travelers to suggest? Tell us in the comments!
Help us spread the word about our flight deals and travel tips by sharing this article and most importantly bookmark Flytrippers so we can help you navigate the world of low-cost travel!
Advertiser Disclosure: Flytrippers receives a commission on links featured in this blog post. We appreciate if you use them, especially given it never costs you anything more to do so, and we thank you for supporting the site and making it possible for us to keep finding the best travel deals and content for you. In the interest of transparency, know that we will NEVER recommend a product or service we do not believe in or that we do not use ourselves, as our reputation and credibility is worth far more than any commission. This principle is an essential and non-negotiable part of all our partnerships: we will never give any third-party any control whatsoever on our content. For more information on our advertiser disclosure, click here.
Travel Hacking Disclaimer: Flytrippers does not give financial advice. You should ensure travel hacking fits your personal situation and obtain professional advice if you so desire. Flytrippers may receive a commission for referrals, however, our policy is to only recommend products or services we really believe in (and have ourselves). To read more about our disclaimer, click here.
Share this post to help us help more people travel more for less: