If you want to experience the luxury of having access to airport lounges (also known as VIP lounges) at least once in your life, here is a very interesting sale.
You probably know by now, we're really not luxury travelers. That is why we prefer destinations where the cost of living is low, why we often fly with Ultra Low-Cost Carriers, why we stay in hostels and why we only choose our trips based on the deals available on our cheap flight deals page.
One of the only luxuries we splurge on is airport lounge access. And the only reason is that in our case, since we travel a lot, there is a way for it to be free for the first year and almost free for the second year too. We explain all that at the end of the article, but know that this way of having unlimited access is not for everyone, only for those who travel a lot. Not all of you are able to travel as often for it to be worthwhile that way, but there are ways to have a few lounge visits for free too.
But there is another way to get access to these airport lounges if you want to, and now is as good a time as ever to try them thanks to the Father's Day sale going on right now. If your dad travels a lot, it's a really original gift idea (and you get instant lounge access with the app). Or you can just spoil yourself…
As you probably know, Flytrippers' specialty is finding great deals on airplane tickets. But when we see other good deals that have something to do with the travel world, like these lounges (or great travel credit card offers that give you free trips), we'll always be here to share them with you.
So here's how you could get discounted access to airport lounges.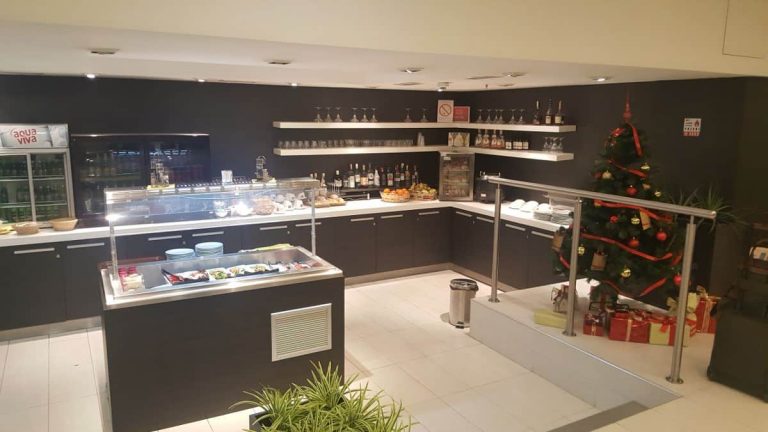 Access to Airport Lounges
First, you should read our article on what it's like in airport lounges, to see how great they are and to be tempted to splurge on this relatively affordable luxury (or gift it to the dad in your life), especially since it is not too expensive with this sale.
In fact, usually most individual lounges will allow you to buy a daily pass for about $40 to $50 US, which is still expensive even after deducting the cost of food and drinks you might have bought at the airport (all of that is free in the lounges).
But there is a lounge network called Priority Pass, which includes over 1,000 lounges in airports around the world. As a Priority Pass member, you have access to lounges at a discounted rate. And there's a special sale right now and a great discount on the membership fee in honor of Father's Day.
All over the world, a majority of airports have a Priority Pass lounge, but not all. Having been to over 30 countries since getting my membership, I can tell you almost all major airports have a lounge, it didn't happen often at all that there was none available. In terms of departing flights though, all Flytrippers' Canadian markets have a lounge except for Ottawa and Halifax (you're good when flying out of Toronto, Montreal, Quebec City, Vancouver, Calgary, Edmonton and Winnipeg).
There are three different types of memberships.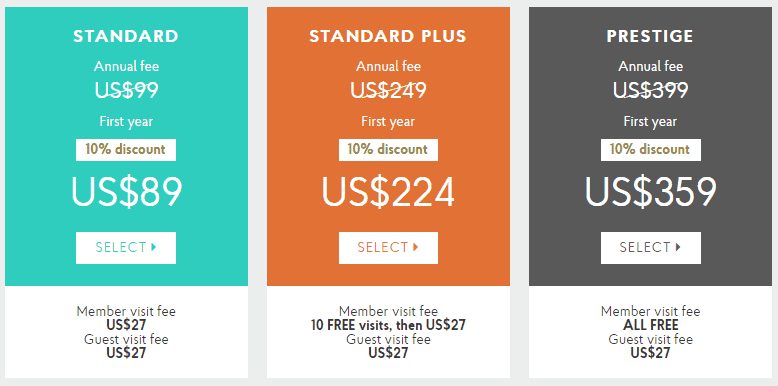 All three are discounted, but obviously there are significant differences between the three.
Priority Pass Membership Types
The STANDARD membership is for those who just want to try it. It will give you the right to get an interesting discount on all your lounge visits, at the reduced price of US$27 (compared to the regular price of a visit, which varies depending on the lounge, as mentioned above). There is a 10% discount right now, so the cost of membership is US$89 instead of US$99. On average, to make it worthwhile, you would have to use approximately 4 lounges per year (so two roundtrips to airports that have Priority Pass lounges, not counting connections).
The STANDARD PLUS membership is the most interesting, but you still have to fly a few times a year to make it worthwhile. It's a little more expensive, but it gives you 10 completely free lounge visits. At US$224, it costs US$22 per lounge visit if you go 10 times. With food, snacks and drinks (also alcoholic) included, it is an expense that can be logical (if you're the type of traveler that usually eats in airports, where it's obviously very expensive). That's also a 10% discount.
Finally, the PRESTIGE membership offers unlimited free access to all lounges at all times, which is exactly what is included for free with the American Express Platinum card that I have and that Kevin, the other co-founder of Flytrippers, also has. We'll talk to you about it below. Honestly, if you're going to pay $359 for this membership plan, you're much better off getting the Platinum card, so we would recommend you consider the credit card instead, unless you always travel alone. That's because the credit card allows you to bring one guest into the lounges for free at all times, whereas this membership is only for one person.
Go to the Priority Pass sale page.
Access Lounges For Free
There are currently 3 credit cards in Canada that offer free access to airport lounges via a Priority Pass membership that is included for free with the card.
In fact, all 3 credit cards give you free travel, so not only is it "free", you actually get paid to get the lounge access. That's the beauty of Travel Hacking.
The first two have a minimum income requirement and ironically, the third one, the only one with unlimited lounge access included, is open to all income levels as American Express no longer asks for a minimum income requirement: they now only look at your credit score. You can read our intro to Travel Hacking and you should read the 10 Rules About Travel Hacking Credit Cards (we will have much more content coming very soon).
Scotia Passport Visa
Just recently launched, there is now another credit card that offers free lounges passes, this time it is 6 free visits instead of 4 for the BMO card. This is the Scotia Passport Visa Infinite. It only requires $60,000 in income, instead of $80,000 for BMO.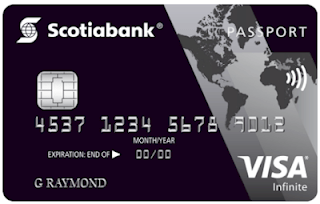 However, it has an annual fee of $139, instead of $0 the first year for BMO (but it gives you $250 of free travel so you're still ahead by over $100).
On the positive side, it's a perfect card to use when traveling, as it's the only travel card in Canada that charges 0% for foreign currency transactions, instead of the 2.5% almost all other credit cards in the country charge. We'll have a detailed article on the card very soon. In the meantime, here is our ranking of the best credit cards in Canada (it's the first one in the list).
American Express Platinum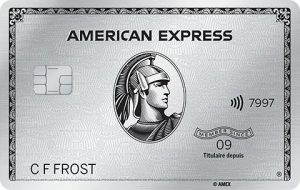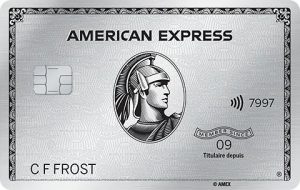 This card is the only one with unlimited lounge access for you and one guest, a great perk if you travel a lot.
If you enjoy luxury, the card also gives you access to a free concierge service and especially Elite Gold status at Hilton, Marriott and SPG (thousands of hotels) which often gives you room upgrades for free, among many other perks. The card has excellent insurance coverage and many many other perks.
That's actually the other luxury we splurge on: luxury hotels in inexpensive countries usually cost a ridiculously low amount of Hotel Points, so we get a lot of completely free nights and get treated very well thanks to our Elite Status.
It does have a steep annual fee, but it gives you approximately $289 in free travel, so it is profitable. Or $30 minimum if you're not flexible (so still profitable at the bare minimum) and potentially much more if you use the Points right (that's the key in the world of Travel Hacking). You can read our detailed article about the American Express Platinum Card.
CIBC Aventura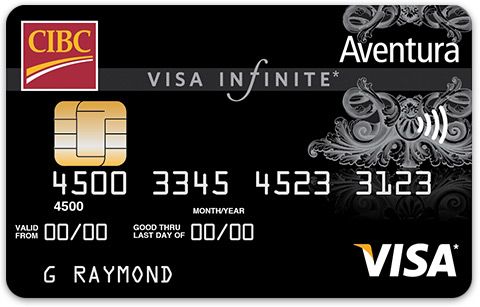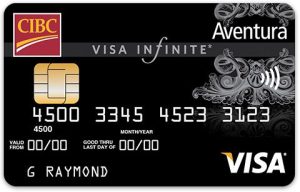 The newest card to offer lounge access, it comes with 4 free Priority Pass lounge passes per year. It also gives you an estimated $265 in free travel just by getting the card. Considering that the card is free the first year too (if you are a new CIBC customer), it's a super simple way to check the lounges for free.
Click here for details.
BMO World Elite Mastercard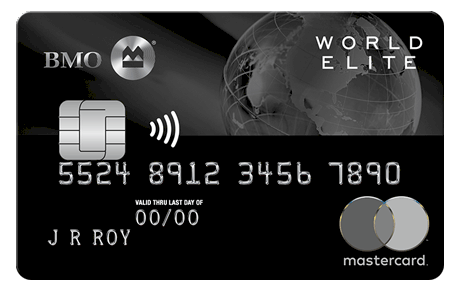 The last option is the BMO World Elite, which comes with 4 free lounge passes per year, but it isn't with Priority Pass, it's with the Lounge Key network. It seems pretty similar, but I don't know this one. It also gives you an estimated $287 in free travel just by getting the card. Considering that the card is free the first year too, it's a super simple way to check the lounges for free.
Click here for details.
A great time to get access to airport lounges and make travel a bit more comfortable! Any questions?
Help us spread the word about our flight deals and travel tips by sharing this article and most importantly bookmark Flytrippers so we can help you navigate the world of low-cost travel!
Advertiser Disclosure: Flytrippers receives a commission on links featured in this blog post. We appreciate if you use them, especially given it never costs you anything more to do so, and we thank you for supporting the site and making it possible for us to keep finding the best travel deals and content for you. In the interest of transparency, know that we will NEVER recommend a product or service we do not believe in or that we do not use ourselves, as our reputation and credibility is worth far more than any commission. This principle is an essential and non-negotiable part of all our partnerships: we will never give any third-party any control whatsoever on our content. For more information on our advertiser disclosure, click here.
Travel Hacking Disclaimer: Flytrippers does not give financial advice. You should ensure travel hacking fits your personal situation and obtain professional advice if you so desire. Flytrippers may receive a commission for referrals, however our policy is to only recommend products or services we really believe in (and have ourselves). To read more on our disclaimer, click here.
Share this post to help us help more people travel more for less: