We've talked about this a few times already, but it never ceases to amaze our readers: Canada is definitely not as big as maps have led you to believe for most of your life. And this new animation (and this new map) gives you a brand new way to see it easily.
I am not sure it even has anything to do with the fact that we love to travel, but we really love maps.
They help us better visualize and understand the world we live in.
So in addition to the crazy airplane ticket prices we spot on our cheap flight deals page and our travel tips and inspiration articles, we often share maps that might be interesting to you.
The interactive map that shows you Canada's true size was an incredible hit, so here are two similar ones you'll love.
The True Size Of Countries (Easy To See)
A reddit user developed this animated gif that easily and clearly shows you how incredibly misleading regular maps are.
Here's the true size of every country (animation).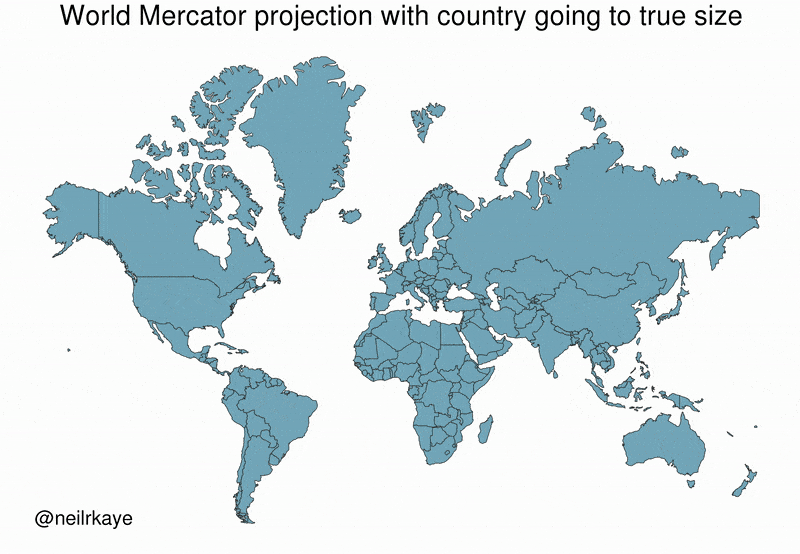 Pretty crazy to see how Canada shrinks when it's shown as an animation like that (and Greenland is pretty intense too).
You can also easily see the comparison on this image with both projections overlapping.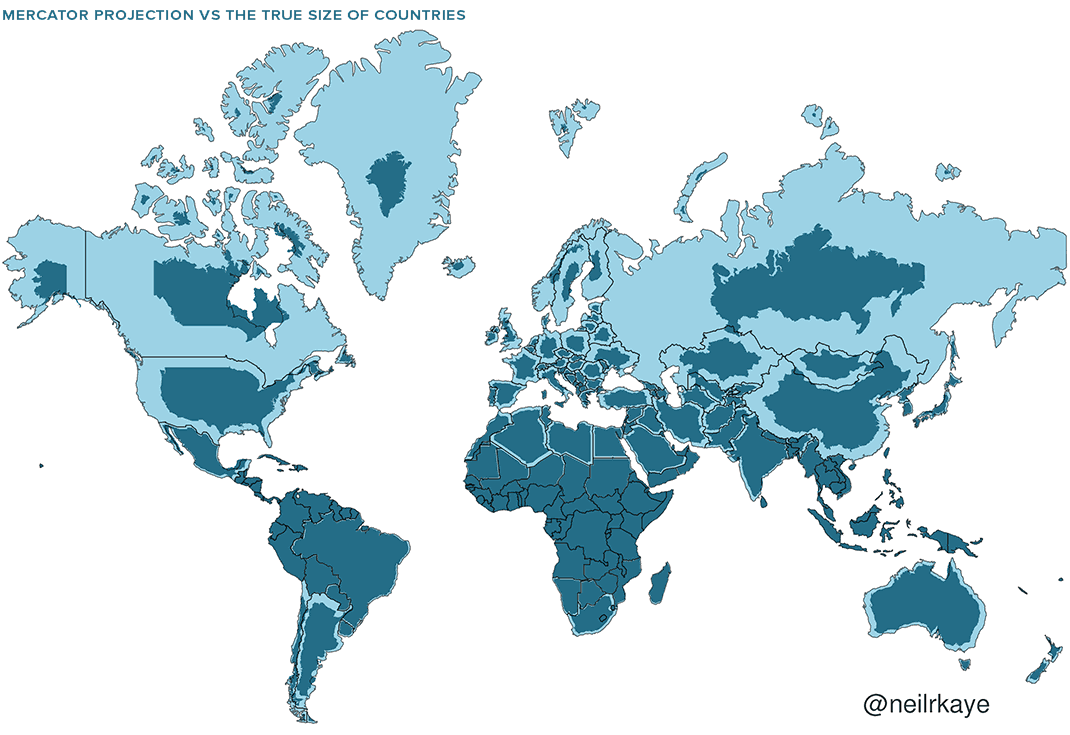 I won't explain the optical illusion caused by regular maps all over again, you can read it in our article about the interactive map that let's you see every country's true size.
The premise of all of this is that the Earth is round. And that two-dimensional maps don't portray a globe too well. Especially countries far from the Equator.
That's why the so-called True Size projection is way more relevant!
Bottom Line
The true size of countries is vastly different from the one we learn about with traditional maps and this animation shows it clearly (as does the map).
Do you have any questions about the true size of countries?
Help us spread the word about our flight deals and travel tips by sharing this article and most importantly bookmark Flytrippers so we can help you navigate the world of low-cost travel!
Advertiser Disclosure: Flytrippers receives a commission on links featured in this blog post. We appreciate if you use them, especially given it never costs you anything more to do so, and we thank you for supporting the site and making it possible for us to keep finding the best travel deals and content for you. In the interest of transparency, know that we will NEVER recommend a product or service we do not believe in or that we do not use ourselves, as our reputation and credibility is worth far more than any commission. This principle is an essential and non-negotiable part of all our partnerships: we will never give any third-party any control whatsoever on our content. For more information on our advertiser disclosure, click here.
Share this post to help us help more people travel more for less: