It's been a while since we shared an unusual news story about aviation, so here's one that is as "2020" as it gets: when landing at a California airport earlier this week, pilots operating commercial flights reported seeing "a guy in a jetpack" relatively close to their planes.
At least 2 pilots confirmed seeing this, and the FBI is now investigating.
What happened
On Sunday, August 30th, American Airlines flight 1997 from Philadelphia (PHL) to Los Angeles (LAX) was approaching the airport at 3,000 feet of altitude when the pilot told air traffic control that he saw "a guy in a jetpack" near his plane at "about (his) altitude".
No joke: a jetpack.
Another pilot then confirmed seeing the same thing.
Jetpacks (also called rocket belts or rocket packs) certainly exist, even though they are far less numerous than drones for example.
But both can be a danger for aircraft as you'd expect, so using one in the vicinity of an airport (especially a very major airport like LAX; it's the 3rd busiest airport in the world in 2019) is definitely not something authorities are taking lightly.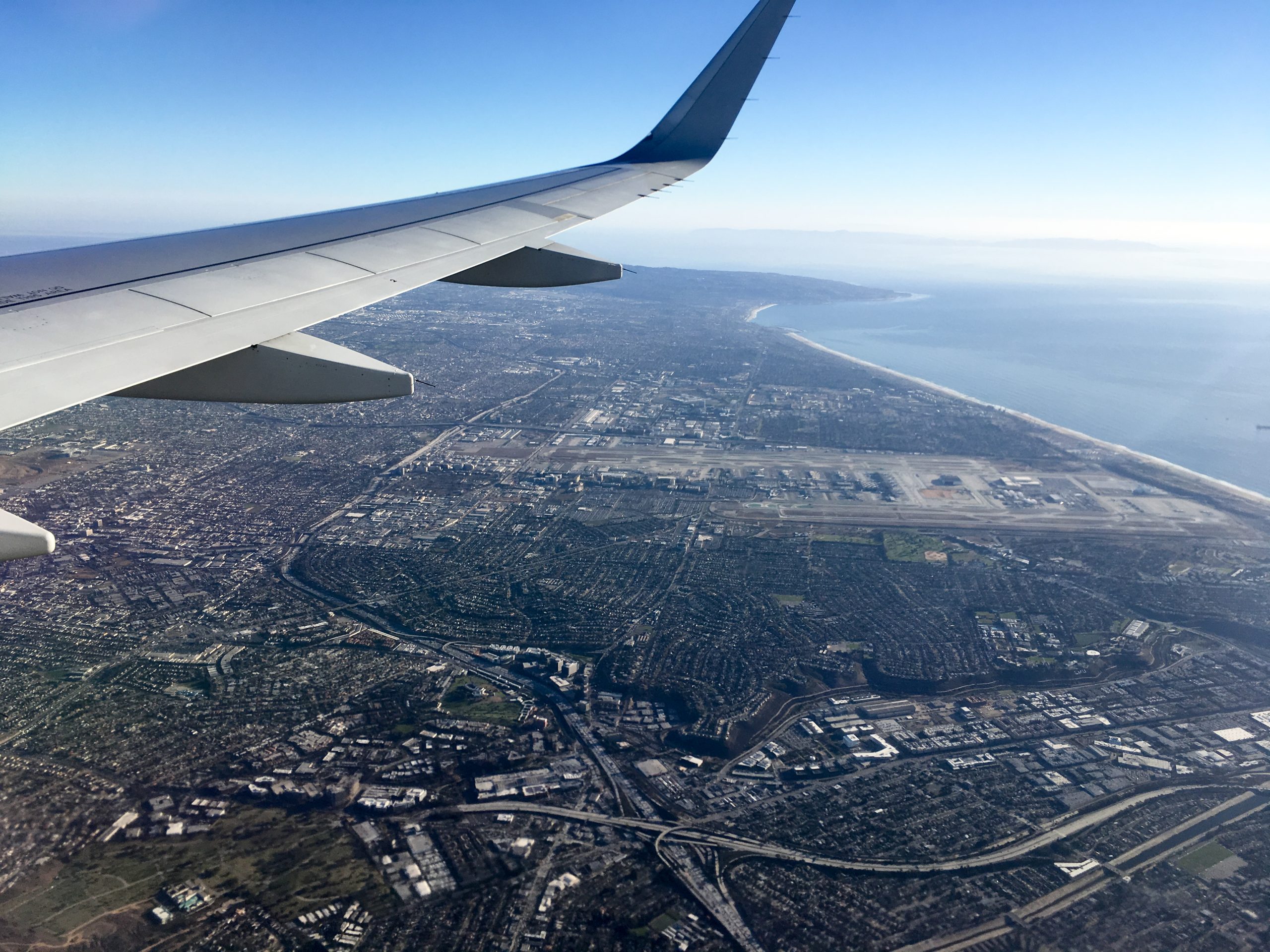 Airspace in these areas is highly regulated and the first pilot estimated that the guy in a jetpack was about 300 yards away (which is about 274 meters for those of you unfamiliar with that archaic measurement unit).
Speaking of being unfamiliar with something, I must say, even if I am a total aviation geek, I know nothing about jetpacks. It seems that these devices have been around since the 1960s but I'm surprised that they have the capacity to go up to 3,000 feet, which is a considerably high altitude.
Audio recordings reveal that the control tower warned an incoming jetBlue flight to "use caution… (a) person on a jetpack reported 300 yards south."
He then concluded by saying "only in L.A."
It's probably pretty hard to go on a jetpack journey in such a densely-populated area and go unnoticed even by those on the ground, so I think odds are good that the FBI finds out who went on this joyride in the air near the airport, since many media outlets are reporting that they've opened an investigation after a request from the FAA.
Want to get more content about travel and aviation?
Summary
A guy in a jetpack was spotted by airline pilots during their final approach at LAX airport, which is something you obviously don't see often.
What do you think of this unusual story? Tell us in the comments below.
Explore awesome destinations: travel inspiration
Learn pro tricks: travel tips
Discover free travel: travel rewards
Featured image: unrelated man in a jetpack (photo credit: Fir0002/Flagstaffotos)
Advertiser Disclosure: In the interest of transparency, Flytrippers may receive a commission on links featured in this post, at no cost to you. Thank you for using our links to support us for free, we appreciate it! You allow us to keep finding the best travel deals for free and to keep offering interesting content for free. Since we care deeply about our mission to help travelers and our reputation and credibility prevail over everything, we will NEVER recommend a product or service that we do not believe in or that we do not use ourselves, and we will never give any third-party any control whatsoever on our content. For more information on our advertiser disclosure, click here.
Share this post to help us help more people travel more for less: