Nancy is a guest-blogger at Flytrippers. Follow her on Instagram and Facebook and read her bio at the bottom of this post.
---
Hawaii is an archipelago of 137 volcanic islands, the main ones being Niihau, Kauai, Molokai, Lanai, Kahoolawe, Maui, Big Island and Oahu. On these humid tropical islands, there is a mix of fine sand or black rocks beaches, bluish or rough sea, dense jungle or solitary palms, extinct volcanoes or lava flow.
After traveling hundreds of miles in the Adirondacks, my boyfriend and I couldn't stop our journey. We had the choice of staying home, to return to normal family life, like the one we had before, but we didn't want that anymore. Traveling became our common life project. Discovering the world became the fuel of our happiness.
Before winter was upon us, we found the perfect deal on Flytrippers cheap flight deals page. Plane tickets to Hawaii less than $500! Cheaper than many other less exotic sunny destinations!
Our trip to Hawaii
I dreamed of going to the Pacific Islands, but I never had the opportunity to go there. My new lover and I took advantage of this deal. We planned two weeks in May to visit three islands: Oahu, Maui and Big Island. Inter-island flights are very affordable, so do not hesitate to go from island to island.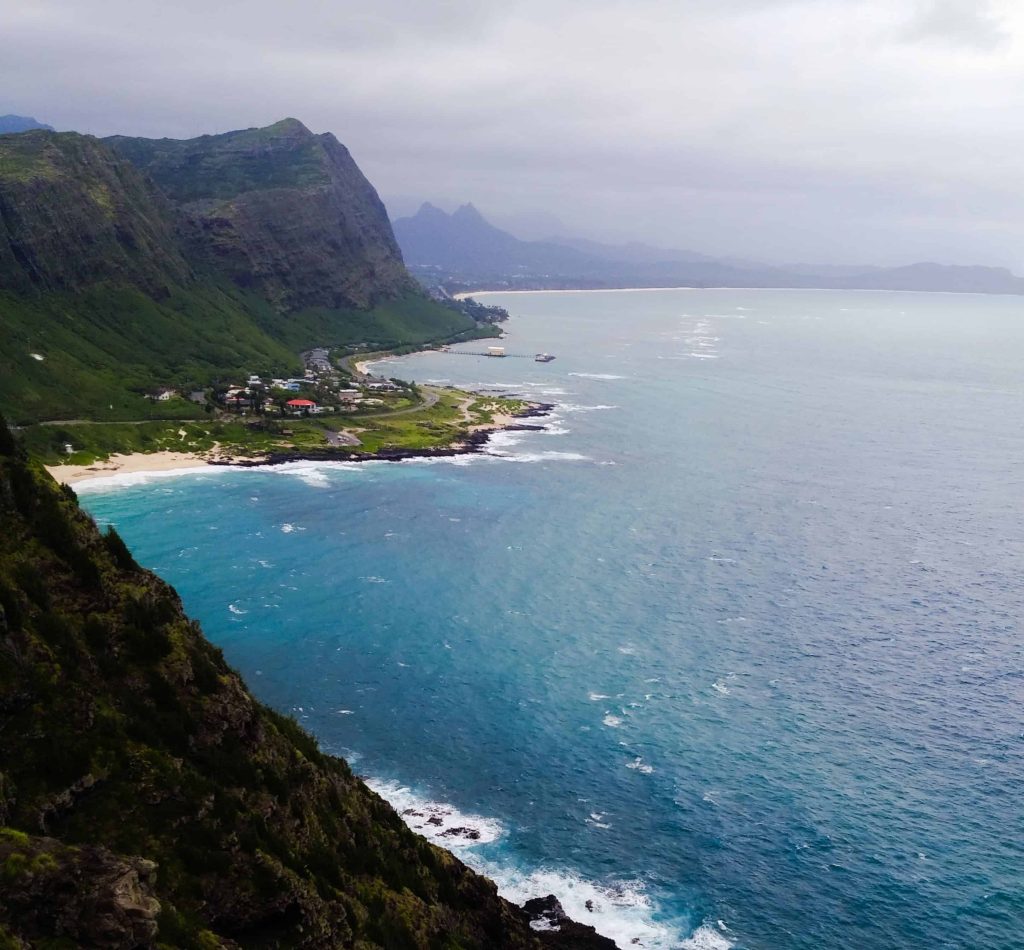 Because we loved our first road trip together, we decided to continue this way to visit the islands. We opted for a car & Airbnb combo on Oahu and Big Island. We rented a camping van for Maui. The Hawaiian Islands are really beautiful and have multiple landscapes, renting a car is a must to grasp the essence of island life.
In our luggage, we packed (as always):
Smiles (or crazy laughs) for unexpected things and bad lucks
Antacids for restaurants where we were not going to eat well
Travel pillow for nights spent in a creaky bed
And we didn't bring (never!):
Calculator for our expenses!
We always tell ourselves: "Surely this is the only time we will come here, so enjoy it while we are here". At least we're into Travel Hacking, and so we don't have that many regrets: travel expenses equal dollars accumulated for other trips!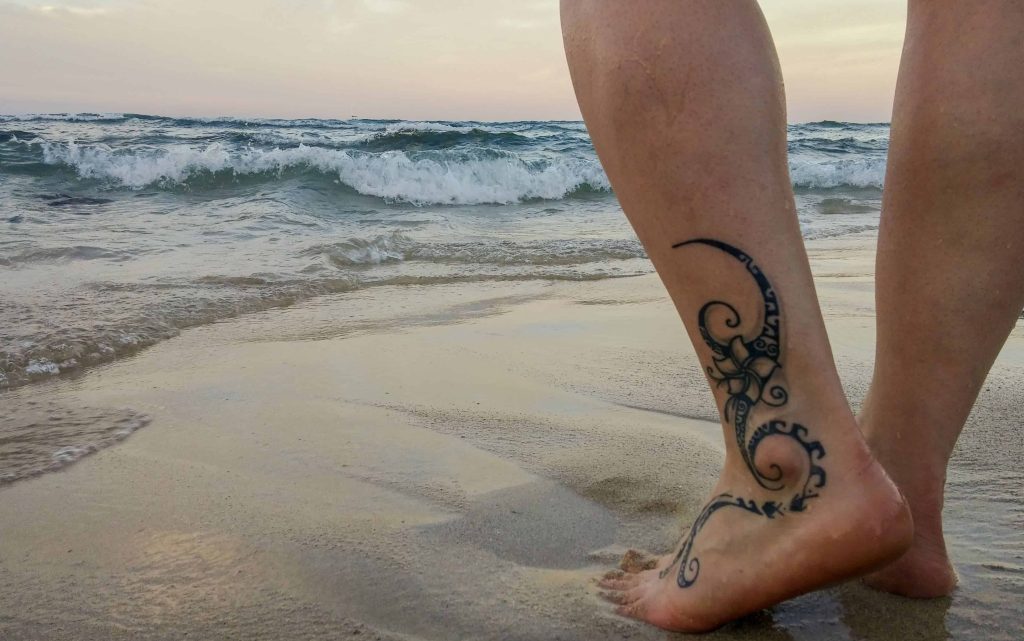 Especially for Hawaii, my boyfriend and I decided to add some stuff to our usual luggage:
A little bit of craziness and an abundance of love
Some "To live and let live"
Some "We are going to do this just once in our life"
A huge amount of "Why wait? Life is short!"
In short, the adventure promised to be unforgettable!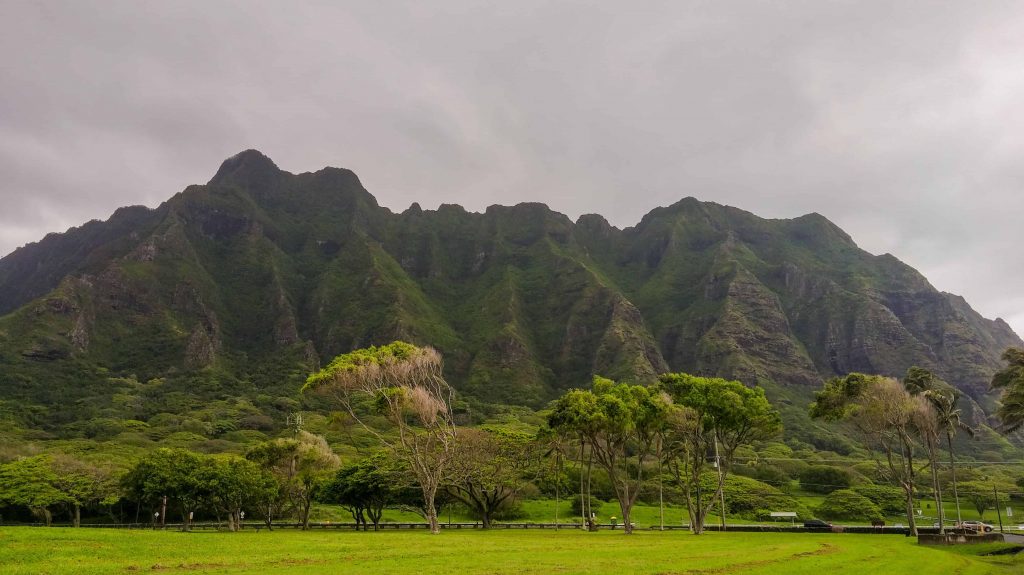 The first day, we took the car and left Honolulu to climb the mountains, to find the rain and to get closer to the jungle. We booked a little adventure online, the "Sweetheart Package", several weeks before our trip. Big cities and touristic beaches are good, but tasting what's true and authentic is even better. We didn't know how well we would be served!
I very clearly remember the feeling that invaded me when we entered this typical Hawaiian house over-decorated with kitsch stuff: little white ceramic cats, pink fabric flowers, pastel-colored glass balls, esoteric stones, lace table-mats, interspersed by miniature Hawaiian totems. I was completely subjugated. I could not believe I had come so far, along small country roads, to be in a place like that, in the heart of the Hawaiian forest.
We found this company directly online: with its beautiful photos, it promised an unforgettable, sunny and well-planned moment. But at first glance, we realized that it would have nothing to do with that. I'm sure you understand what I mean. It was like the time you book a bus excursion, seduced by the brochure photos. And you finally find yourself in an older more or less roadworthy bus.
The house of the man offering the "Sweetheart Package" had nothing to do with this refined list of options found on the web. It was the den of the traditional Hawaiian Kahu. It was ideal to jump into the spirit of the place! The Kahu gave us a warm welcome. Despite the fact that the atmosphere didn't reflect the website, the human experience was beyond our expectations.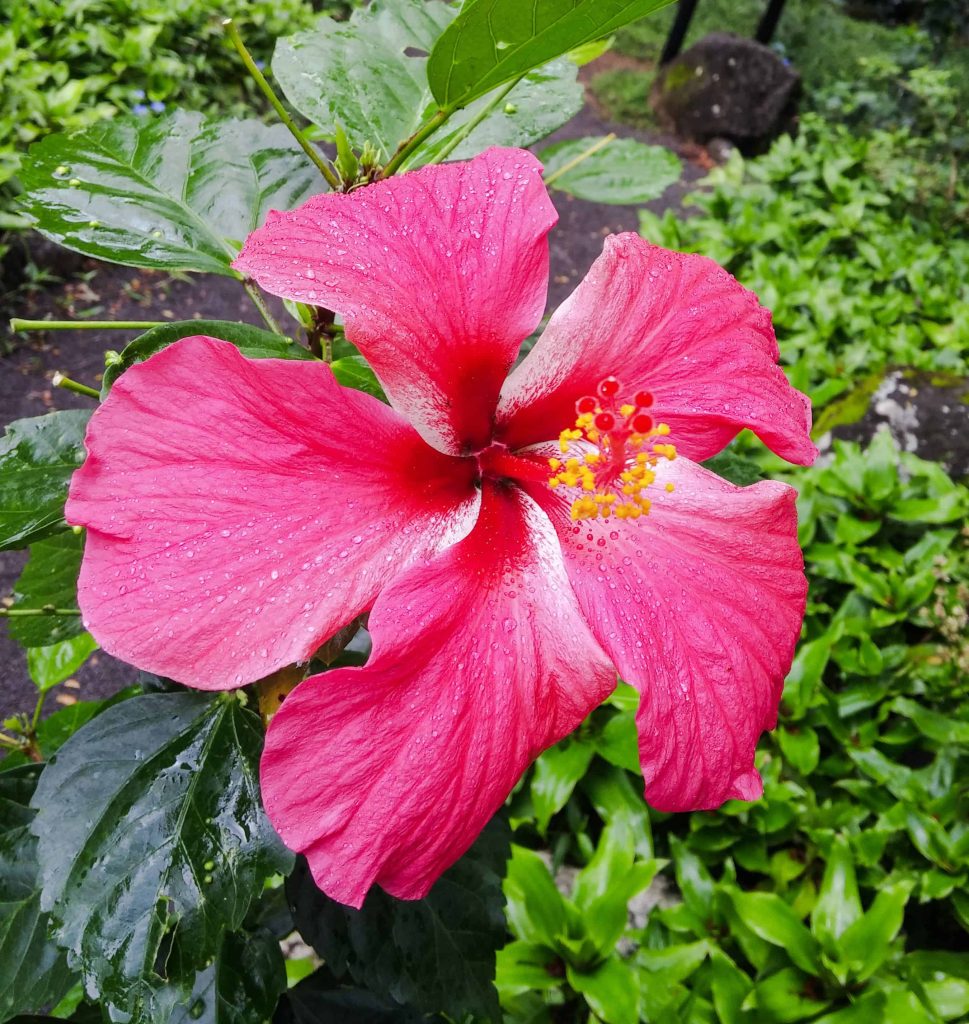 The Kahu was the kind of man happy with the happiness of others. He invited us to sit on his rattan chairs and we timidly watched the river and the waterfall singing behind his house. It was one of those totally imperfect but completely bewitching moments. He invited us to talk about ourselves, how we met, our dreams and our aspirations.
He immediately liked our simplicity and our sincerity. He was right. Most of the time, people make such a big deal of this adventure. For us, this was not the case. The "Sweetheart Package" we ordered had nothing to do with social conventions, traditions and practices.
We were there to live it up, to share and simply love each other. Far from home, far from our family and friends, far from everything we knew. Just to find what we had lost, just to reconnect with what had been broken, just to celebrate this gift that was given to us. Just the two of us, with this funny Hawaiian Kahu.
The next day, we went to the rendezvous point on Makapu'u Beach. Early… very ahead of time! We just wanted to enjoy the moment, to walk barefoot in the sand, to taste the atmosphere and to take out our cameras. It's automatic for us: wherever we go, we bring our video cameras to film our adventures.
Our Hawaiian Kahu arrived a little later. He planted a small rattan table in the sand. He took out a bottle of sparkling (alcohol-free) cider and two cups and was smiling at us smugly. Candidly, he wrapped himself in a Hawaiian kapa and handed us two lei as tradition dictates. The first lei was made of pink and white orchids, the second of Ni'ihau shells. And then, he started to sing in Olelo Hawai'i accompanied by his ukulele.
We wanted to experience a typical Hawaiian adventure, we could not have found better! At this moment, I didn't want to think of anything but my toes in the hot sand, the white satin swung by the wind against my legs, my hair crinkling in the salty humidity of the waves nearby. I just wanted to remember every moment.
The gods of Hawaii blessed us. Lono, the god of the rain, sent us a few raindrops while we exchanged our vows, providing great pleasure to our Kahu. He said it was a sign of a successful union. The minutes passed quickly and slowly. There are moments that look like an eternity but disappear too quickly.
There was no celebration other than the one we had chosen, the one that looked like us, the one that united us. So I wrapped my skirts around my left arm and offered my right arm to my man. And we started climbing the black cliff near the sandy beach of Makapu'u. Climbing each mountain on our path has become the symbol of our unity. Nothing was more appropriate than that to celebrate our moment.
Luckily, the path leading to the Makapu'u Lighthouse is well laid out. Despite some curious looks, the climb was easy, even while well dressed. The cliffs, the sea smashing on the black stone and the windy clouds are magnificent from above.
Summary
All that was enough. All that was totally remarkable. All that was an excellent travel memory. An excellent life memory. A great time to add to the stories I will tell when I will be rocking on my balcony.
Have you ever done something like this? Tell us in the comments.
Help us spread the word about our flight deals and travel tips by sharing this article and most importantly bookmark Flytrippers so we can help you navigate the world of low-cost travel!
Cover image: Waikiki Beach, Oahu (photo credit: Nancy, guest-blogger)

Advertiser Disclosure: Flytrippers receives a commission on links featured in this blog post. We appreciate if you use them, especially given it never costs you anything more to do so, and we thank you for supporting the site and making it possible for us to keep finding the best travel deals and content for you. In the interest of transparency, know that we will NEVER recommend a product or service we do not believe in or that we do not use ourselves, as our reputation and credibility is worth far more than any commission. This principle is an essential and non-negotiable part of all our partnerships: we will never give any third-party any control whatsoever on our content. For more information on our advertiser disclosure, click here.
Share this post to help us help more people travel more for less: