Without further ado, here is the answer: the United States of America. Yes, Canada is a larger country as a whole, but when excluding water area and looking at land area alone, the US is actually a bigger country! Surprised?
I am writing this before seeing the results of our polls on our individual cities' Facebook pages, but I am assuming Canada will maybe have received the most votes.
That's because most people are surprised when I tell them that Canada is only larger than the US because of its substantial water area, even though pretty much everyone is aware that overall Canada is larger.
That being said, even the difference in total area isn't as huge as it seems. That's mostly due to the fact that traditional maps grossly exaggerate Canada's true size, as we've told you before (we'll show you with maps below).
But first of all, for those who don't follow us and don't know that we never make anything up (except on April Fool's Day haha), here is the land area of Canada and the United States as per Wikipedia: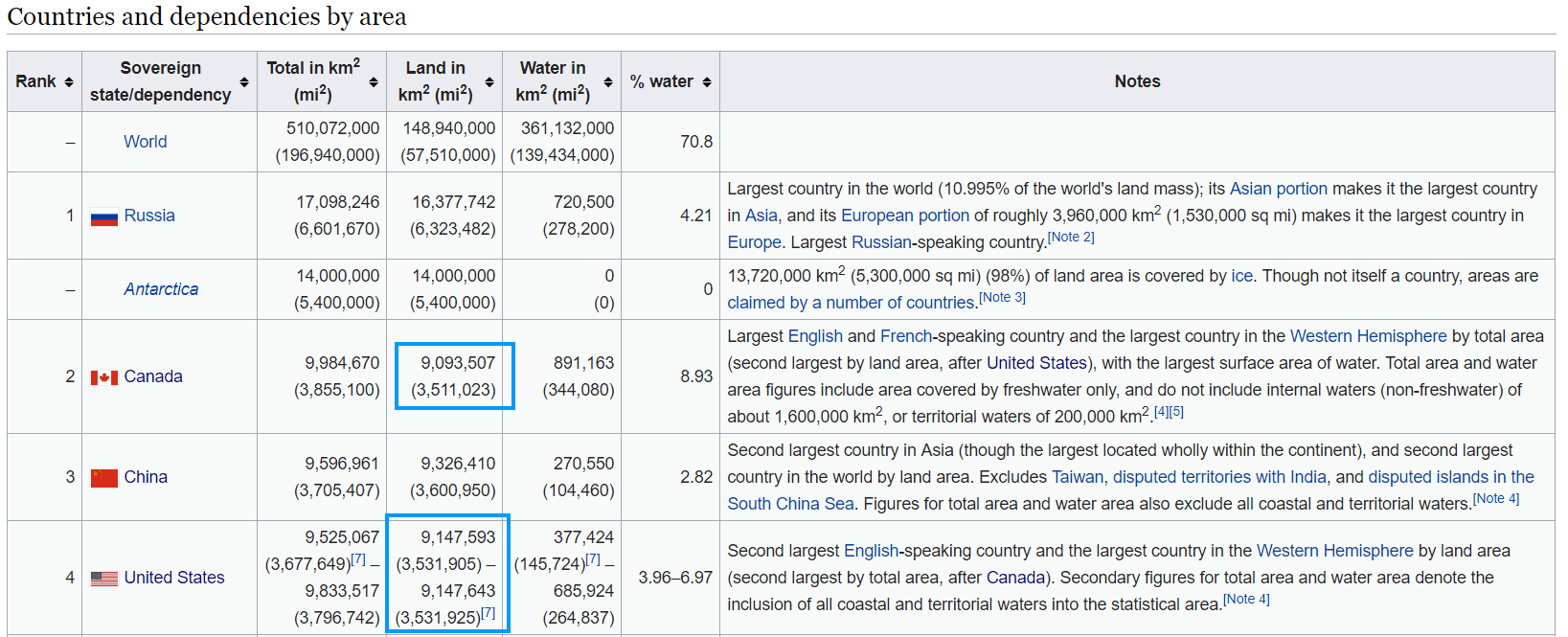 Every country's total area is split into land area and water area, and that's where you can see that Canada is behind the USA in land area, with 9.094 million square kilometers to the USA's 9.148 million square kilometers.
It is only when water area is added that Canada takes the lead.
To be fair, it's not a huge difference… but the fact is, in terms of land area, yes Canada truly is smaller than our southern neighbor contrary to popular belief.
It sure doesn't look like it when you look at regular (distorted) maps that show Canada as a huge country that seems so much larger than the USA, and that's why a lot of people are surprised by this stat.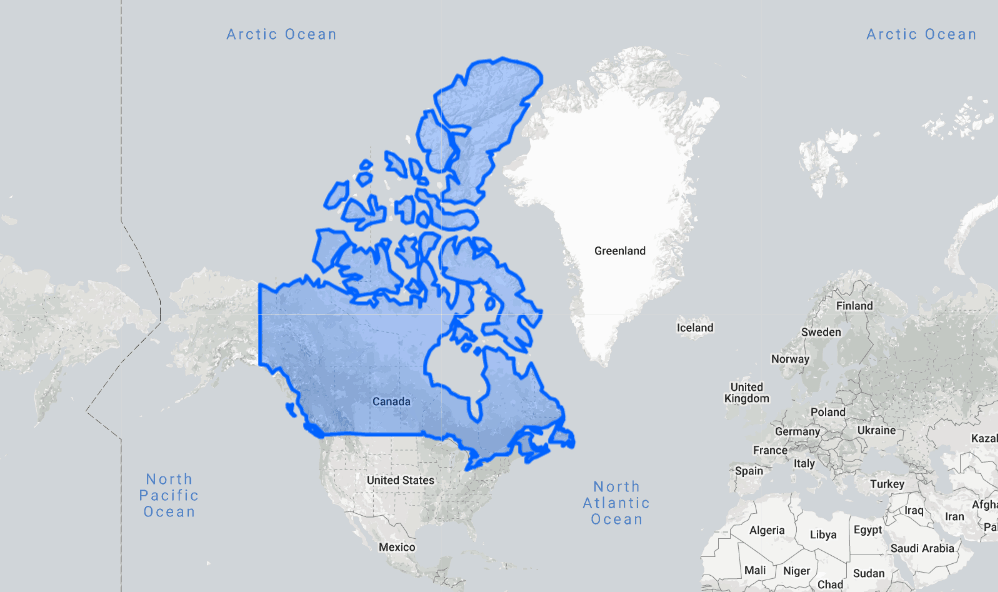 But when using the True Size Tool, you can see that in reality, Canada's territory is quite similar to the contiguous part of the US (the lower 48 States).
And when adding Alaska to the USA's land size and removing Canada's vast water areas, the US actually has a bit more land.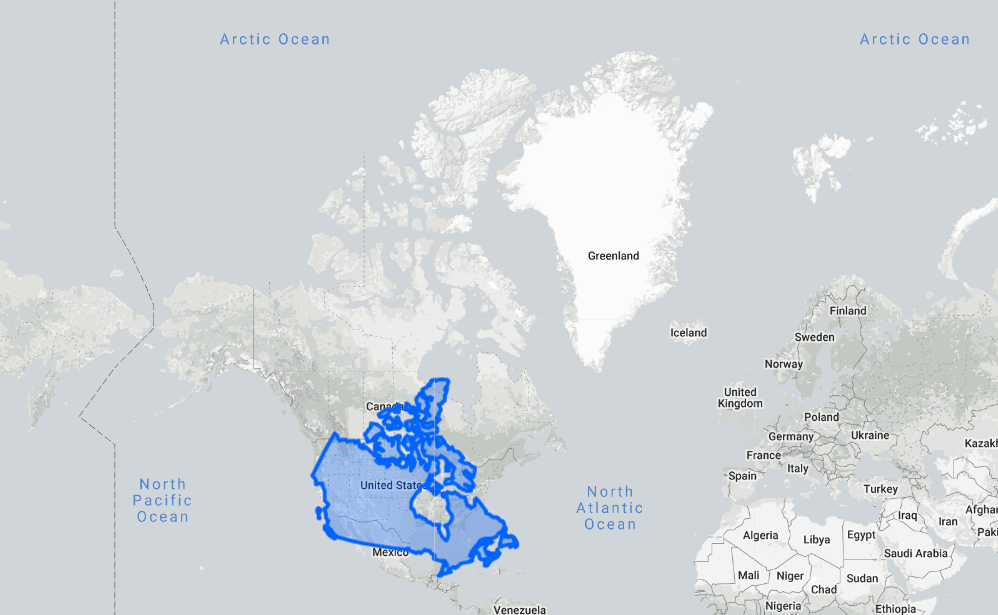 If it's any consolation, at least Canada is #1 in the entire world in terms of water area.
Summary
So yes, we Canadians can proudly say that our country is larger than the US… but only thanks to our substantial water area. In terms of actual land area, our southern neighbors win.
Did you know that the US had more land area than Canada? Tell us in the comments below.
You can also read our previous quiz:
Help us spread the word about our flight deals and travel tips by sharing this article and most importantly bookmark Flytrippers so we can help you navigate the world of low-cost travel!
Cover image: Canadian flag and American flag
Advertiser Disclosure: Flytrippers receives a commission on links featured in this blog post. We appreciate if you use them, especially given it never costs you anything more to do so, and we thank you for supporting the site and making it possible for us to keep finding the best travel deals and content for you. In the interest of transparency, know that we will NEVER recommend a product or service we do not believe in or that we do not use ourselves, as our reputation and credibility is worth far more than any commission. This principle is an essential and non-negotiable part of all our partnerships: we will never give any third-party any control whatsoever on our content. For more information on our advertiser disclosure, click here.
Share this post to help us help more people travel more for less: