Missed our last surf deal? Here's another chance! The special discounted rate is back, and this time it is for The Free Spirit Hostel's Nicaragua location, a country that is even cheaper to fly to compared to Ecuador.
Feel like learning to surf and discovering Nicaragua's peaceful Pacific coast thanks to a great deal? Here's a special package for Flytrippers readers offered by the Canadians behind The Free Spirit Hostel.
If you've seen one of our flight deals to Nicaragua (or other idyllic destinations in Latin America) on our cheap flights deals page and you wanted to get an idea of how affordable it can be once there… or you wanted to go on more of a vacation-like trip where you don't have too much to organize and plan, here's an awesome deal for you.
Especially if you enjoy surf and yoga. Only US$239 to learn to surf during a whole week (a nice 20% discount)! With roundtrip tickets around $450-$600, that means an affordable week away! And remember that as for any trip, your net cost is even less than that: you need to deduct everything you would've normally spent by staying home (food, gas, activities). We'll have an article about that soon.
This deal also includes a lot more than just learning to surf: here are all the details, the 10 reasons to visit Nicaragua and our tips on getting there cheap!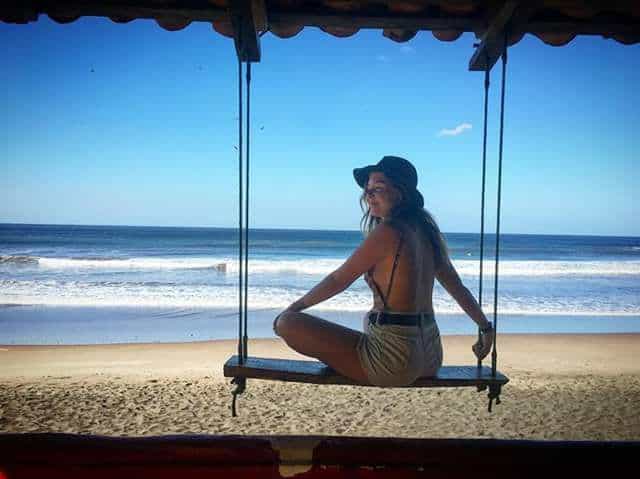 Offer details, directly from one of The Free Spirit Hostel co-founders
—
20% discount at The Free Spirit Hostel Nicaragua for Flytrippers followers!
You are tired of the winter, you want to travel, surf and do yoga: we have the solution for you.
Imagine spending less than $1,000 (including your plane ticket) to spend a week with your feet in the sand, in a kind of surfcamp/yoga retreat with a hostel vibe, at a quarter of the price. Good news, you are at the right spot.
After a though winter, you deserve to travel, to learn how to surf, to practice yoga with the sound of the waves but more than that, to experience the free spirit lifestyle in paradise.
You are always looking for the best deal, we got you covered. For our 5th Learn to Surf season, in partnership with Flytrippers, we are offering you a super amazing deal that won't last, so take advantage of it right now.
You have until May 1st to buy your Learn to Surf package with the special promo code (flytrippers).
US$60 (20%) discount on the normal price of US$299 in a dorm, giving you a full week for only US$239 (~ C$319) for Flytrippers followers. If you want to stay in a private room, no worries, we are offering you the same $60 discount with that promo code.
To use the promo code and book your stay, all you have to do is book some dates in 2019, pay a 15% deposit with your credit card and that's it. If you find a better deal on flights for different dates, no problem, you can always change your dates if we have availability for you.
What is included:
6 nights of accommodation
6 breakfasts
6 dinners
daily yoga
surf board rental
1 theory class
3 surf lessons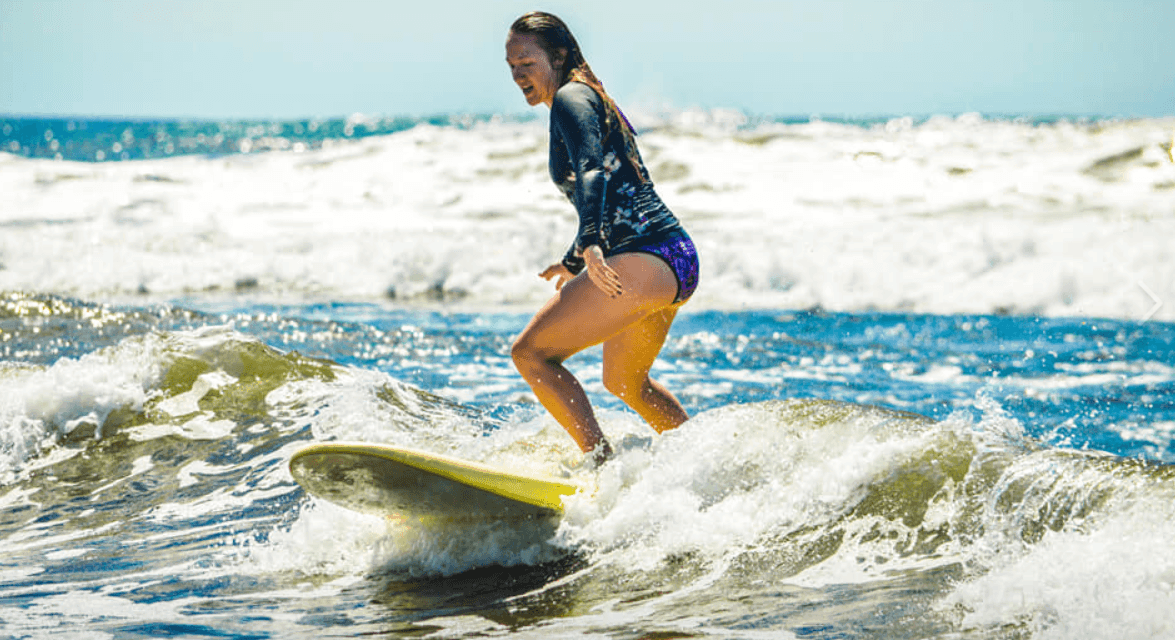 Here are 10 reasons why you should visit Nicaragua this year:
The waves in Nicaragua are the most consistent in the world.
It's always sunny and warm here.
You can try yoga with the sound of the ocean.
Plane tickets are affordable to get to Nicaragua, around $450-$600 roundtrip.
A hostel that looks like a surf camp or a yoga retreat but at the quarter of the price.
The Nica people are the most welcoming and friendly in Central America.
You can eat fresh fish every day for less than $2-$3.
Your beer, bloody caesar or rum&coke are always better with your feet in the sand.
Nicaragua sunsets are the most beautiful in the world.
The Free Spirit Hostel is giving you a crazy amazing deal, so enjoy it!
To book your stay or if you have any questions, don't hesitate to visit our website or send us an email.
So don't wait any longer and come see our little paradise to share incredible moments with us this year!
—
Reading this makes me want to try and surf for the first time!
How to get to Nicaragua for less
The advantage of the package is that you can change your dates based on plane ticket prices (as long as the hostel has availability). We've told you before, one of the most common mistakes is to book your accommodation first.
By doing this, it is almost guaranteed you'll pay more for your flights, because you have no flexibility and flexibility is the key to finding cheap flights, it's pretty simple (not easy, but it's simple). Even a difference of just a single day can save you hundreds of dollars.
But with this flexible deal, you can wait for the next deal to Managua (MGA) around $450-$700 depending on where you are flying from.
In any case, by using our flight search tools and being flexible, you should be able to find a good flight deal to enjoy the package! You can also read how to find the cheapest dates for your destination and don't miss our soon-to-be-published Ultimate Guide To Finding Cheap Flights (subscribe to our free newsletter to make sure you don't miss it).
Once you land in Managua, it's also very affordable to get to El Transito, where The Free Spirit Hostel is located. On Rome2Rio, a website specialized in local transportation around the world, the estimated price for the bus is $1 to $2 (USD), a 90 minute ride (as is often the case for local buses in these countries, you might have to pay an extra dollar or two for your backpack/suitcase).

Taking the bus in Central America is a must-try typically local experience (and by the way, El Transito is apparently a very authentic and non-touristy village where you'll experience the beautiful local culture).
If you are more the type to want traveling to be convenient rather than affordable, instead of the bus you can also organize a taxi pickup with The Free Spirit Hostel for $65 (or about 1000% more than the bus).
Flights around $500. A few bucks for the bus. Package around ~ C$320. Lunches for less than $5. That's it. As you can see, it's not that hard to travel independently (and affordably), even for a vacation-like trip where you can relax 🙂
Bottom Line
A great deal for those who want a cheap trip to Nicaragua that will allow you to relax… and learn to surf!
Interested? Any other questions about this deal? Let us know in the comments!
Help us spread the word about our flight deals and travel tips by sharing this article and most importantly bookmark Flytrippers so we can help you navigate the world of low-cost travel!
Advertiser Disclosure: Flytrippers receives a commission on links featured in this blog post. We appreciate if you use them, especially given it never costs you anything more to do so, and we thank you for supporting the site and making it possible for us to keep finding the best travel deals and content for you. In the interest of transparency, know that we will NEVER recommend a product or service we do not believe in or that we do not use ourselves, as our reputation and credibility is worth far more than any commission. This principle is an essential and non-negotiable part of all our partnerships: we will never give any third-party any control whatsoever on our content. For more information on our advertiser disclosure, click here.
Share this post to help us help more people travel more for less: