Bryanna is a guest-blogger on Flytrippers. Check out her bio at the bottom of this page.
What do you think of when you hear the words Canadian Rockies ? I think of hot springs, amazing hikes, breathtaking views, melting glaciers and so much more…
In March, my dad announced that his workplace was closing its doors for the months of June and July. Our reaction was: 'Yay! We get to travel !'
Our go-to destination was the Canadian Rockies, so we spotted incredibly cheap tickets to Calgary on Flytrippers' cheap flights deals page. The last time we visited the area, I was 2 years old.
Since the Rockies are a UNESCO World Heritage Site, it was even more of a remarkable experience. UNESCO protects 4 National Parks in the Canadian Rockies: Banff, Jasper, Kootenay and Yoho.
There is so much to be said about the Rockies that I plan on posting an article for each National Park. So be sure to check in regularly for new articles.
Banff
Banff was by far my favourite park. Its lakes, mountains and glaciers were outstanding, but the only way to actually appreciate them is to hike. And that's what we did. We rented a RV in Calgary and stayed in the campgrounds of the National Parks. When you're taking a trip like this, it might be a little overwhelming to decide which hikes to do, so I'm going to try to help you make these difficult choices.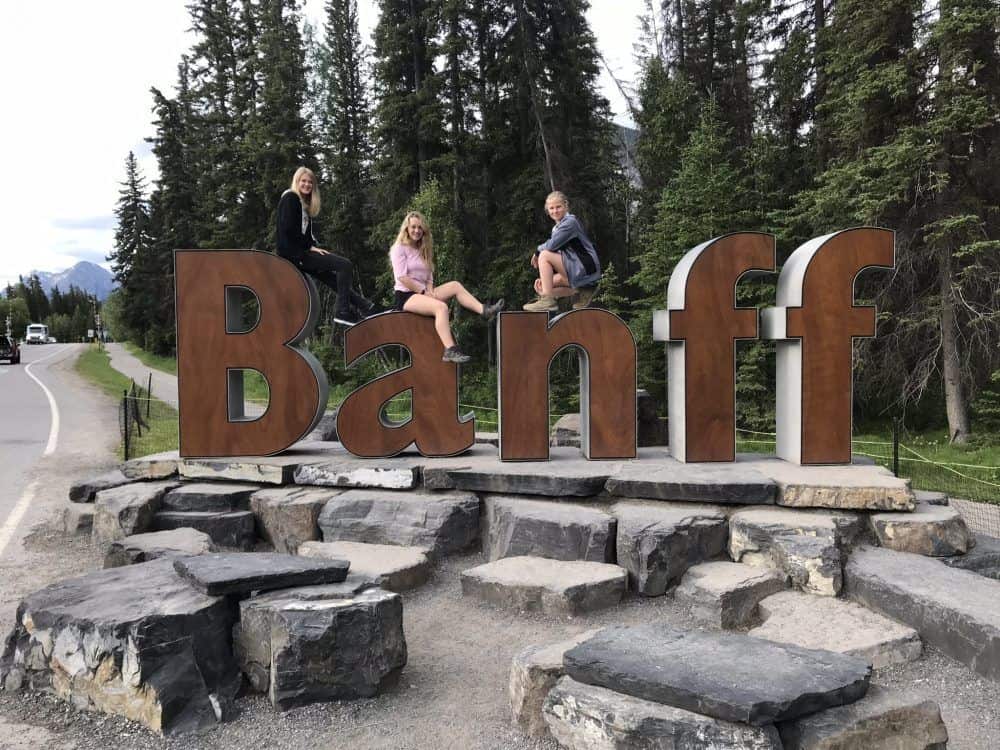 Johnston Canyon
Sometimes hikes are only rewarding at the journey's end, but not Johnston Canyon. The canyon is so narrow that a boardwalk hangs on the edges of cliffs, making this walk unique all the way to the falls.
It was relatively easy (even handicap-accessible) and it has two beautiful waterfalls: Upper Falls and Lower Falls. It took us 2 hours to do it round trip. My only concern is how popular the site is. Even at 9am there were many buses arriving. In this case, the early bird gets the worm. Whether you want to guarantee a parking spot or a moment of peace by the falls, plan on arriving well before 9am.
Cave and Basin National site
For history lovers, I suggest visiting Cave and Basin National Site. It's the birthplace of the National Parks system in Canada and home to a snail that only lives in the hot springs there. A small fee is required at the entrance but it is free if you have the Parks Pass (a yearly pass that grants access to each federally owned park and site in Canada).
Lake Louise
I have to say that Lake Louise is quite spectacular. The opaque turquoise blue water against the backdrop of white glaciers make such an amazing contrast that it's just unbelievable. I think it was my favourite day, not because of the lake itself but because of the hikes that we did there. The effort needed to hike more than 20km and close to 1000m of total elevation in one day was rewarded with outstanding experiences.
We started our day at 6am and this is crucial if you want to find parking (early bird…). You have to start EXTREMELY early. Our first hike, and my favourite, was Plain Of Six Glaciers. The Plain of Six Glaciers is 10.6 km long, takes 4 hours and has an elevation gain of 365m.
What's especially fun about this trail is that at the top there is a tea house. It is so remote that some of the ingredients need to be helicoptered in. This swedish-looking restaurant serves all kinds of food made in a propane oven. If you hike this trail, I recommend the vegetable soup and chocolate cake but avoid hot drinks as the water boils at lower temperatures in higher elevation, making the drinks bland.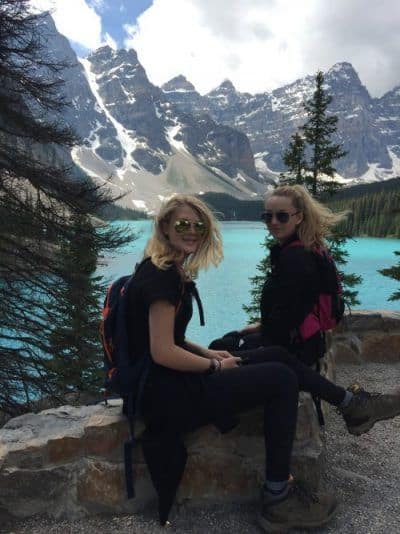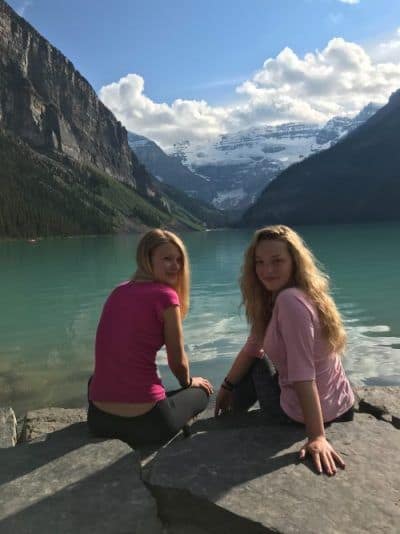 Big Beehive
With our bellies full and energy restored, we pushed on to the Big Beehive, which ends at an overlook of Lake Louise. When connecting from Plain of Six Glaciers it's an extra 45 minutes. At the top you see a bird's-eye view of Lake Louise from 7000 feet in elevation. It's definitely worth it if heights and ledges aren't too much of an issue for you.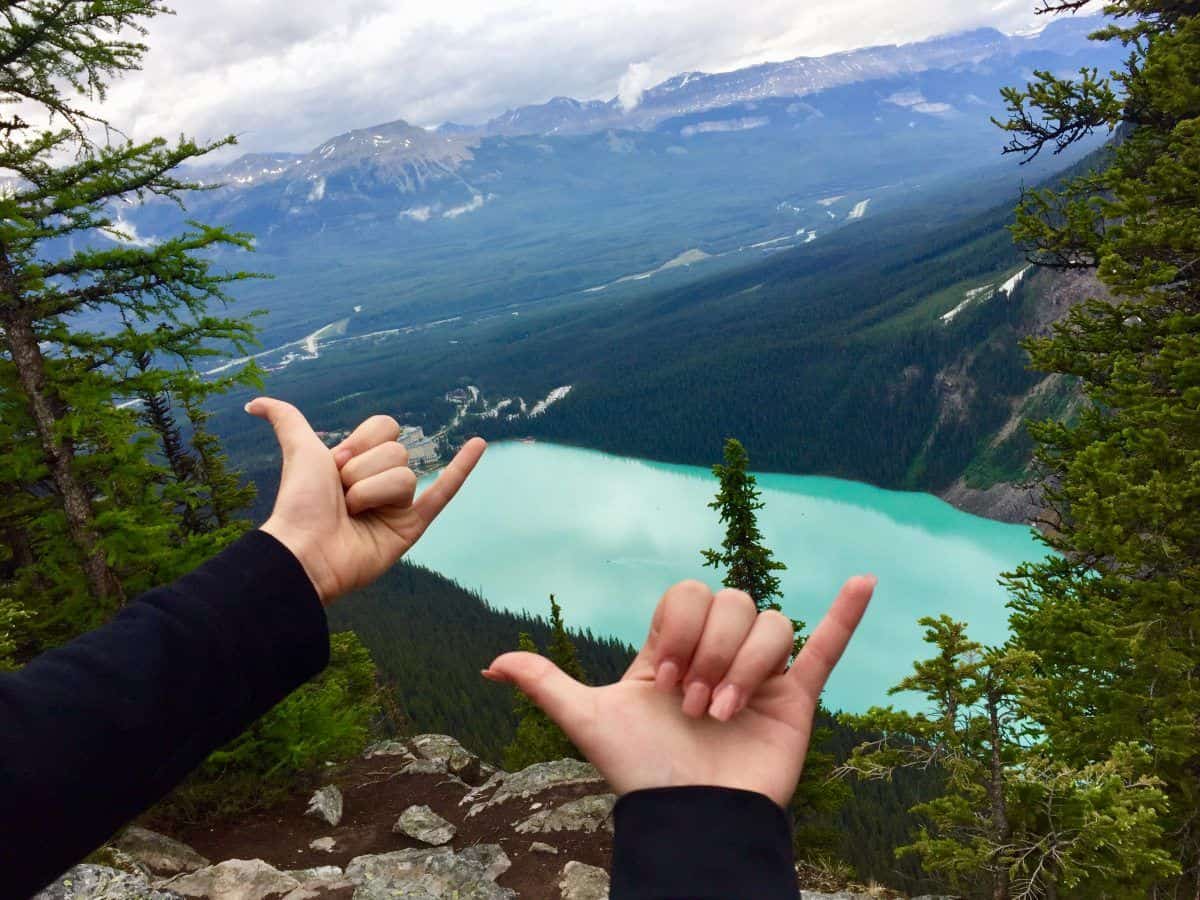 Lake Agnes
From the top of Big Beehive, go down steep switchbacks to Lake Agnes where there is another tea house, if you're still hungry. Unfortunately, it's very crowded and serves fast-food so it really doesn't have the same authentic remote feel to it.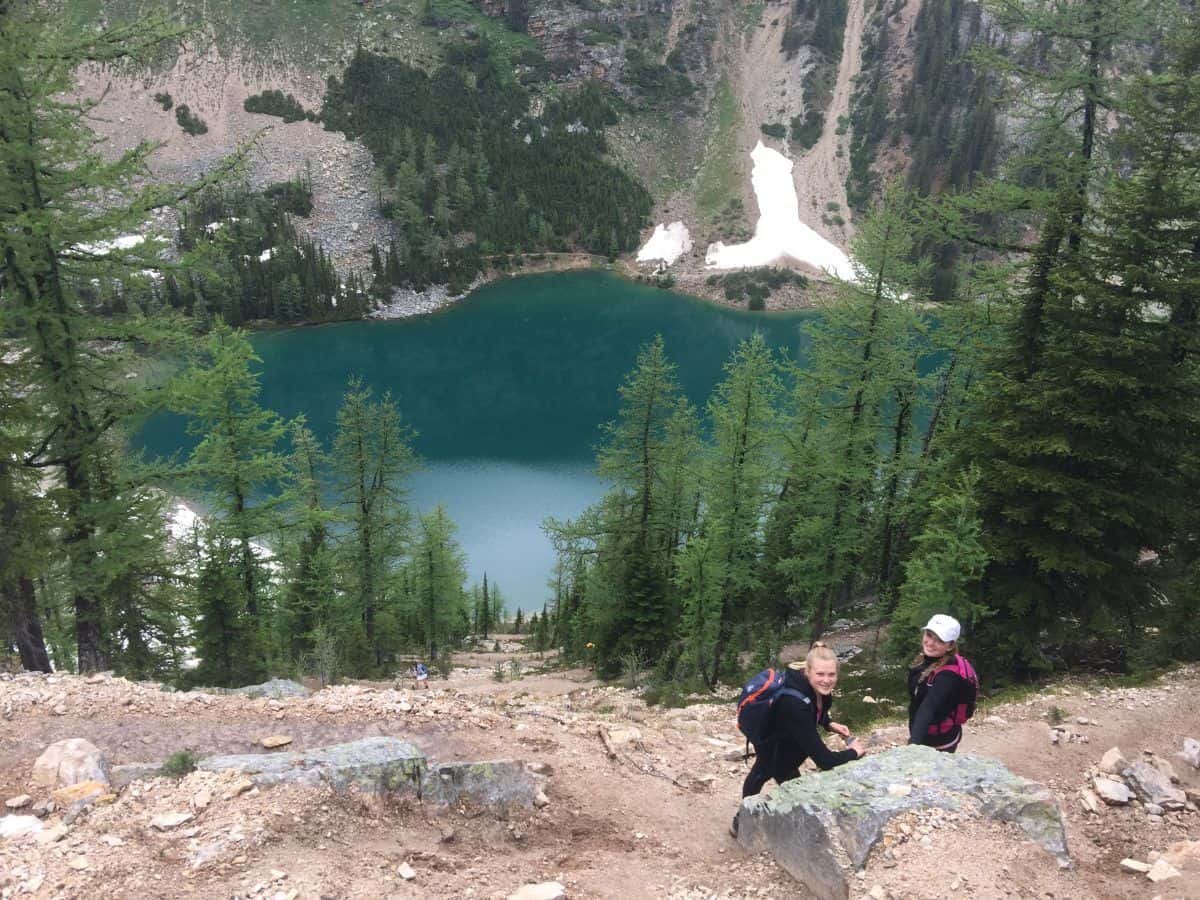 To get back to the parking lot, you're going to need to take a trail that leads to Mirror Lake. It took us 6 hours and 30 minutes to do those 4 trails (without counting the time it took us to stop at the end of each trail).
Moraine Lake
Moraine Lake is absolutely gorgeous! In my opinion, it's one of the most picturesque lakes in Banff. We were there at 7am and the parking lot was already full. An easy trail winds along the lake and ends at the waterfalls. If you're on a tight schedule and can only do one hike, climb on top of the Rock Pile for a gorgeous view of the lake.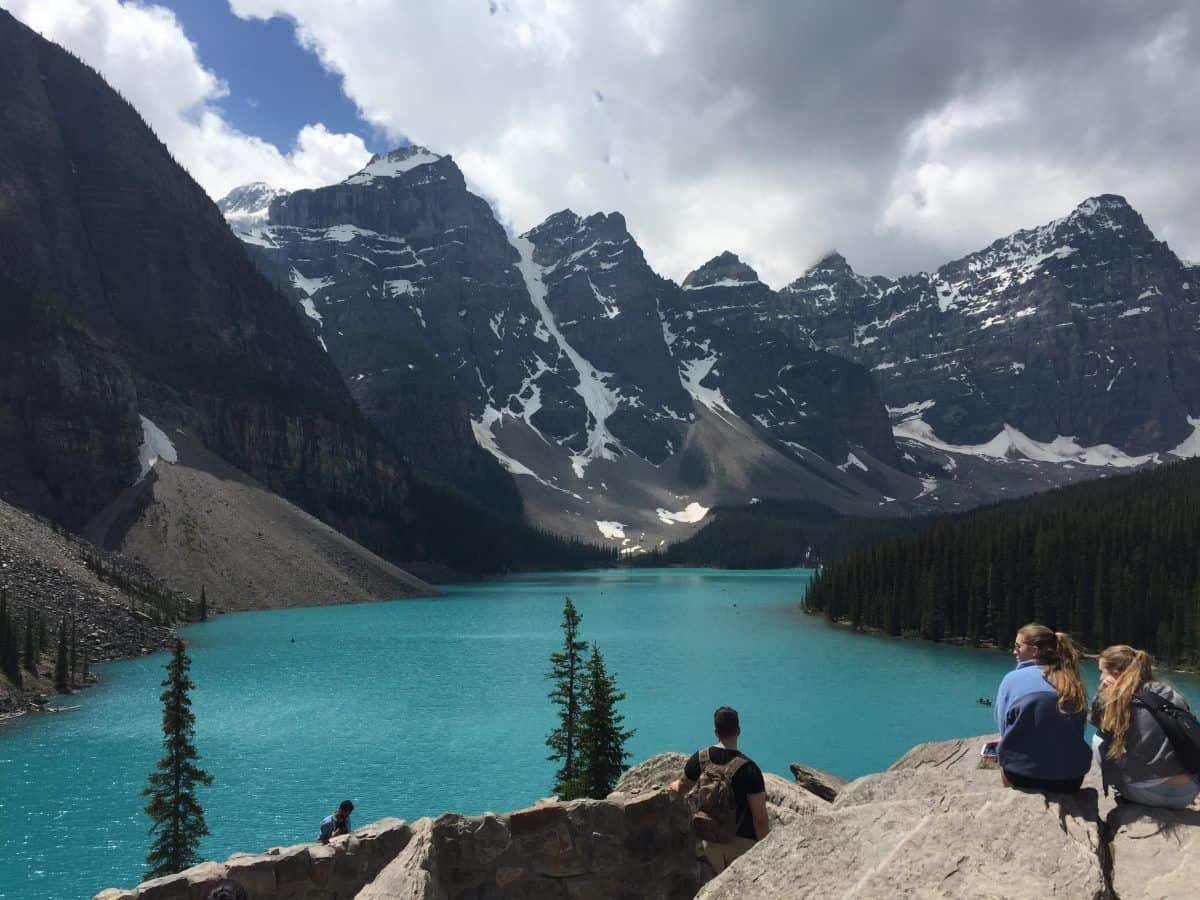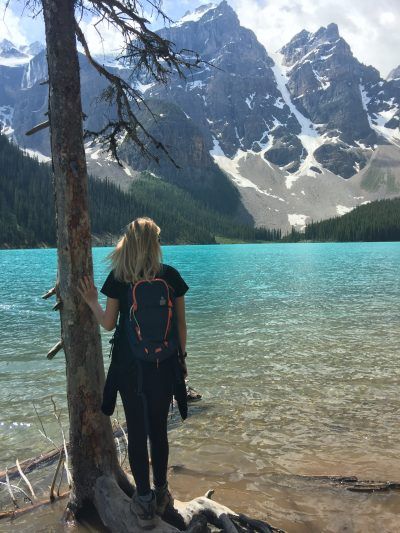 Consolation Lakes
If you have time at Moraine Lake, Consolation Lakes trail is a must! Unlike Moraine Lake, which becomes crowded due to it's easy access, Consolation Lakes is very peaceful, almost eerie. Instead of people crawling everywhere, Marmots have taken over the scenery! But don't worry, they keep their distance.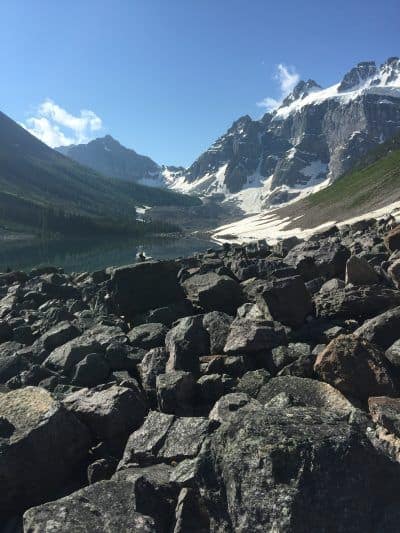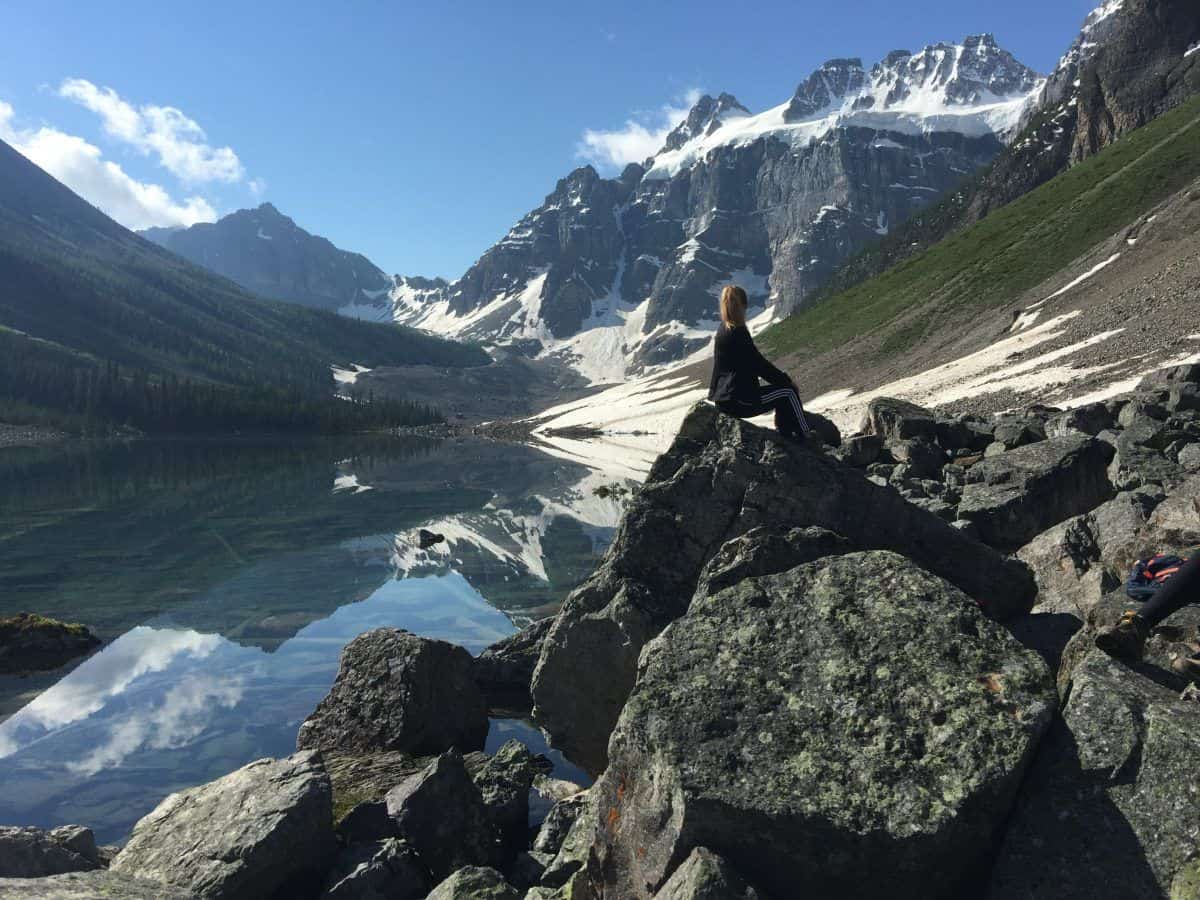 Peyto Lake
Time to head toward Jasper on the Icefields Parkway. Do make at least one important stop along the way : Peyto Lake. We had planned to hike the Bow Summit trail (6km trail, considered moderate) from here but a lightning storm forced us to take a few quick pictures of the lake and head for safety.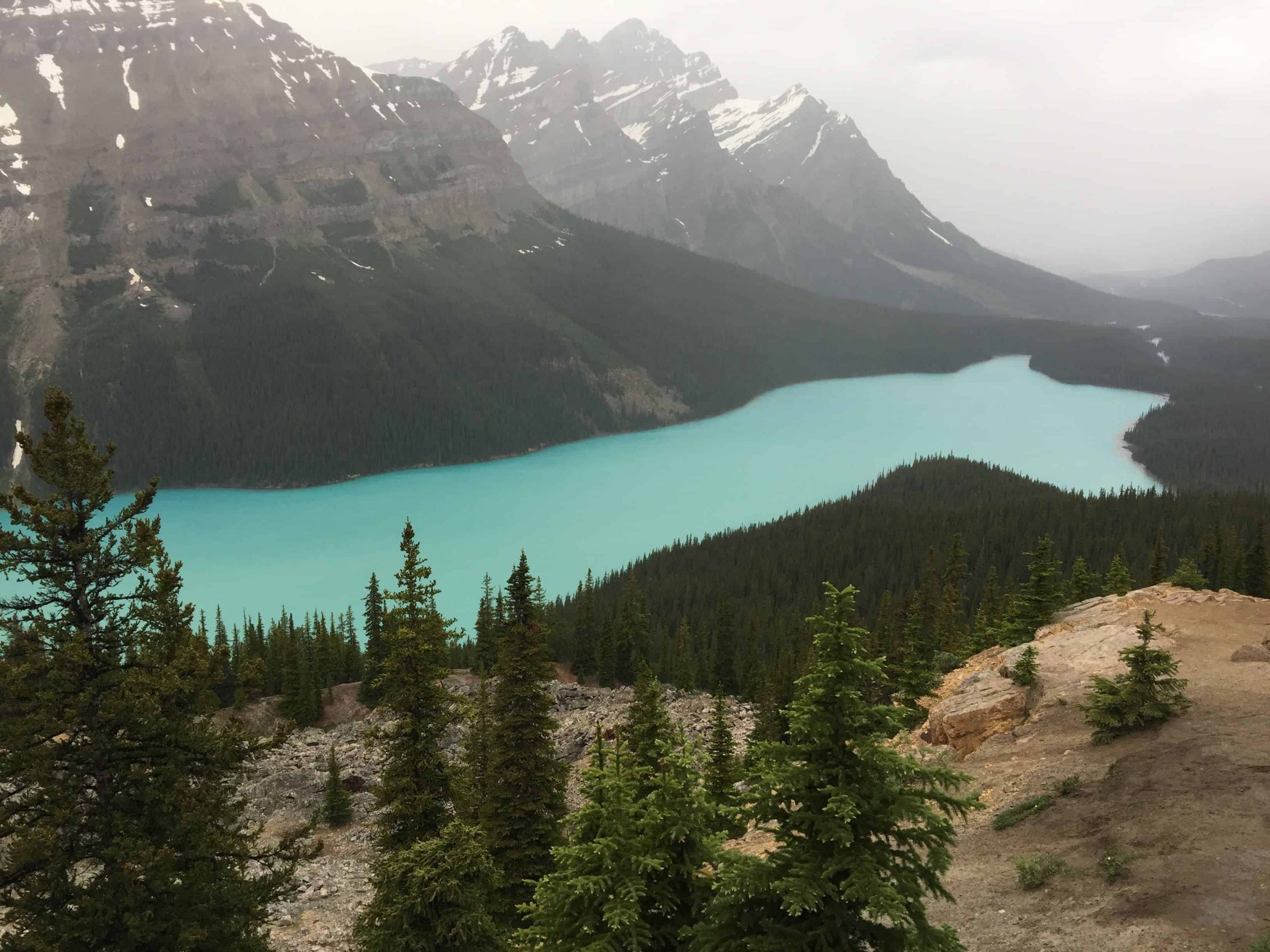 Lake Minnewanka
We took the bus to this lake and the bus driver said he sees more animals on this dead-end road than he does at the zoo. Unfortunately, we only saw big horned sheep.
Stewart Canyon Trail follows the shoreline of Lake Minnewanka. If you prefer the view from the lake, boats are available for hire. Dont worry about packing a lunch; there is a cute restaurant that sells a variety of meals. The ice cream and fries are especially tasty. The beauty of this lake captured our attention for hours as we sat on the rocks admiring it.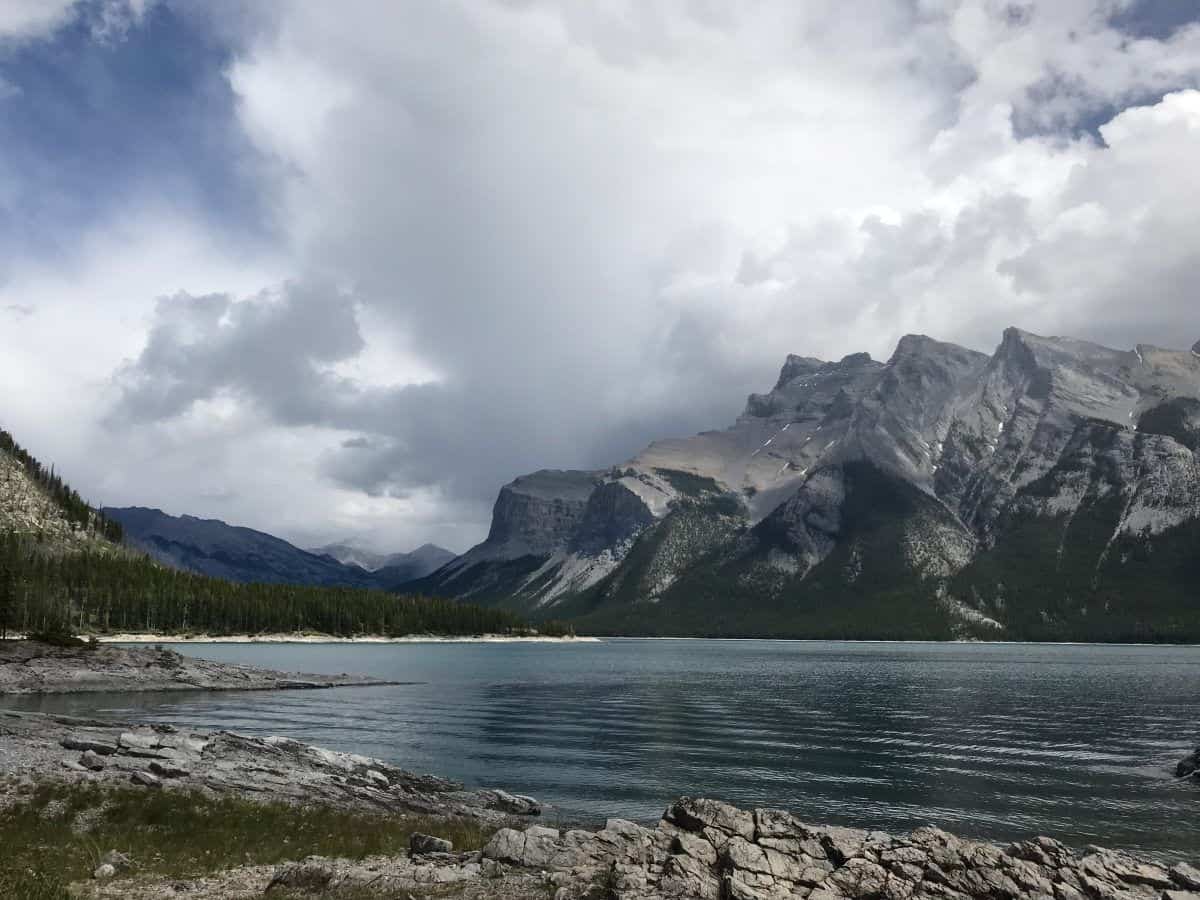 Bottom Line
To fully appreciate Banff, plan a full day at each lake. We saw way too many tour buses come and go within an hour, giving tourists no time to appreciate the scenery. And don't forget to visit early in the morning to find parking and a few precious moments of being one with nature.
Ever been to Banff? Alberta? Tell us about it!
Help us spread the word about our flight deals and travel tips by sharing this article and most importantly bookmark Flytrippers so we can help you navigate the world of low-cost travel!
Advertiser Disclosure: Flytrippers receives a commission on links featured in this blog post. We appreciate if you use them, especially given it never costs you anything more to do so, and we thank you for supporting the site and making it possible for us to keep finding the best travel deals and content for you. In the interest of transparency, know that we will NEVER recommend a product or service we do not believe in or that we do not use ourselves, as our reputation and credibility is worth far more than any commission. This principle is an essential and non-negotiable part of all our partnerships: we will never give any third-party any control whatsoever on our content. For more information on our advertiser disclosure, click here.
Share this post to help us help more people travel more for less: