Florida, the southernmost state in the continental US, is still one of my personal favorites, even after visiting 47 of them (I want to visit every state, not just every country). But Florida is more than just Miami and Orlando! The Sunshine State has 12 distinct coastal regions that were attributed a name.
Of course, Florida officially has 2 coasts (on the Atlantic Ocean and the Gulf of Mexico), but they've been informally split into 12 different "coasts" since the state is pretty big and has the longest coastline of the contiguous US (1,350 miles or 2,170 kilometers).
I'll give you a more useful presentation of Florida separately soon (I've been 30+ times). Still, I want to at least mention that it's a 10-hour drive from the northwesternmost point at Perdido Key (at the border with Alabama) and the south in Miami (and even more if you go into the Keys archipelago).
In short, it's vast and there's a lot of variety: each of the 12 coasts really has its own vibe. So we'll look at these 12 named coastal regions, in a 4-post series.
Today is National Florida Day in the USA, so it's a good time to start. We'll start with the coasts at the 3 extremities, including the most popular one first.
1. Gold Coast
From Homestead Bayfront Park to Jupiter Island
Location of Florida's Gold Coast
Overview of Florida's Gold Coast
The "Coast" name is less used than in the others "Coasts." Maybe because there's also a well-known city called Gold Coast in Australia.
More often called "South Florida," "Greater Miami," "Miami area," or just "Miami," this very urban region of Florida is known for its fancy and invigorated lifestyle: the name comes from the "glittering lifestyle" in the area.
This region feels very tropical and exciting, with golden-sand beaches and nightclubs where the party doesn't stop. South Beach's reputation precedes it.
For international travelers, Miami is the 2nd-most visited city in the US (behind NYC). Miami is amazing. It's why people from all around the world come here to experience the incredible mix of cultures.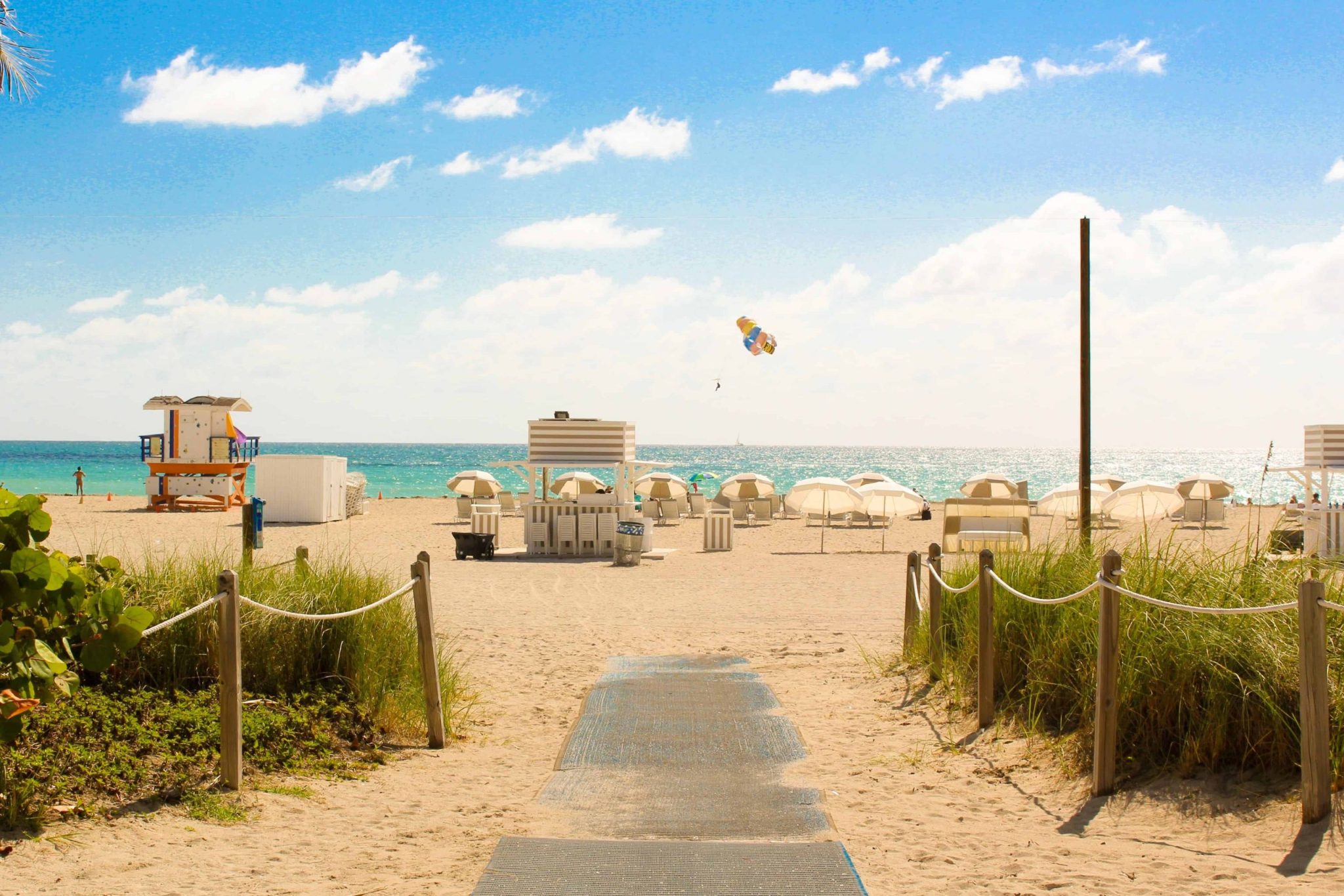 I've been to Miami over 30 times. It is such a fabulous city, with many unique neighborhoods and a powerful Latin-American and Caribbean influence. Over 60% of Miami-Dade County's population speaks Spanish at home! I've had to use my (very limited) Spanish knowledge a few times!
There is a saying that the best thing about Miami is that it is so close to the USA: indeed, it sometimes feels more Latin-American than American. It's sometimes even called the capital of Latin America.
That's if you really go to Miami, not to the northern part of the region. There, there are plenty of quieter places with less of a culture shock. It's a sprawling 6-million-strong metro area, after all (about the size of the Greater Toronto Area)!
All that glamour and attractions come with a price, though. It's no secret that the Gold Coast is the most expensive region of Florida.
But ironically, it can also be the cheapest place in the US to travel to if you want, don't miss my Miami tip (sign up to our newsletter for free).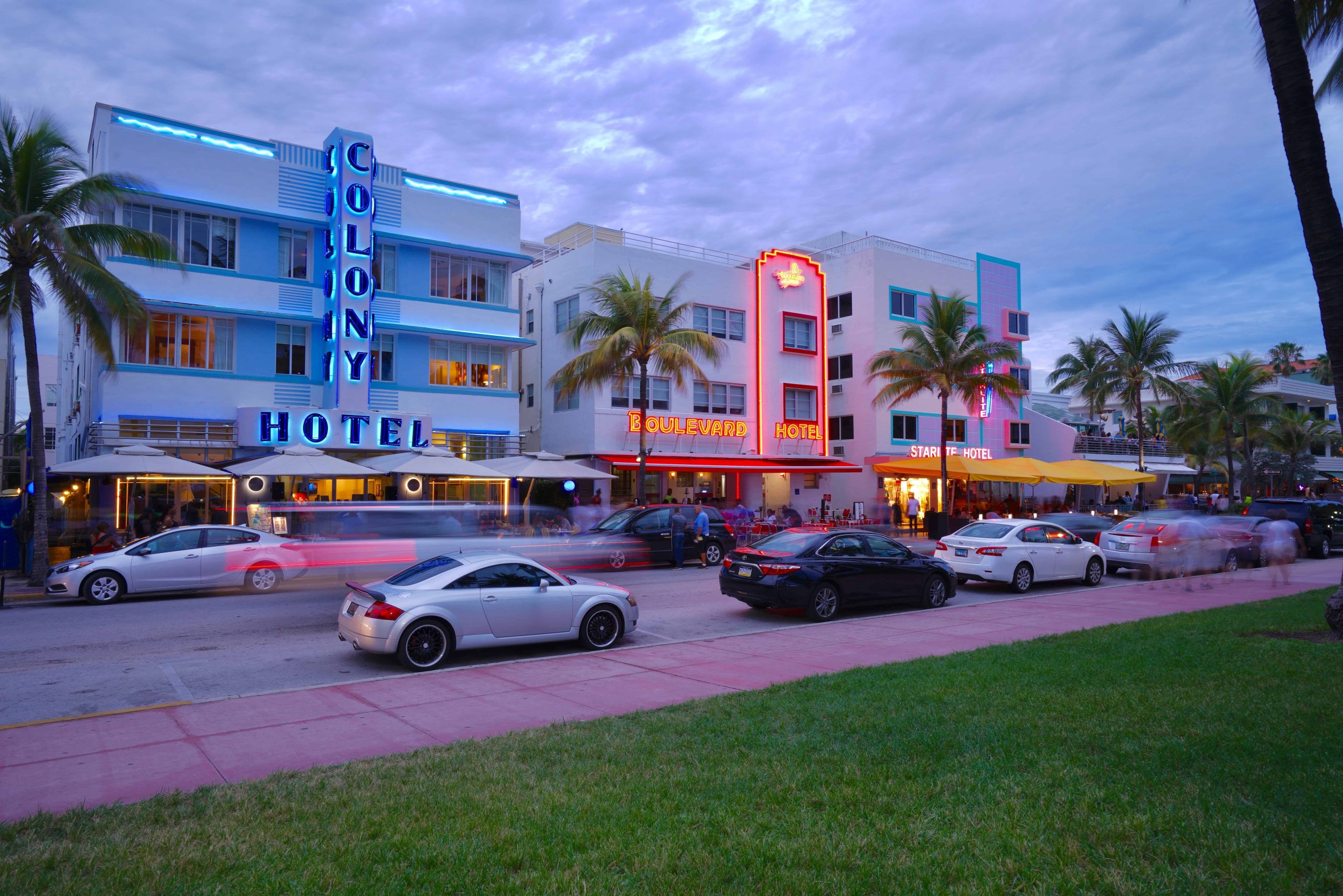 Main cities on Florida's Gold Coast
Miami, Miami Beach, Fort Lauderdale, Hollywood, West Palm Beach
Airports: Miami (MIA), Fort Lauderdale (FLL), West Palm Beach (PBI)
Best beaches on Florida's Gold Coast
South Beach (Miami Beach)
Key Biscayne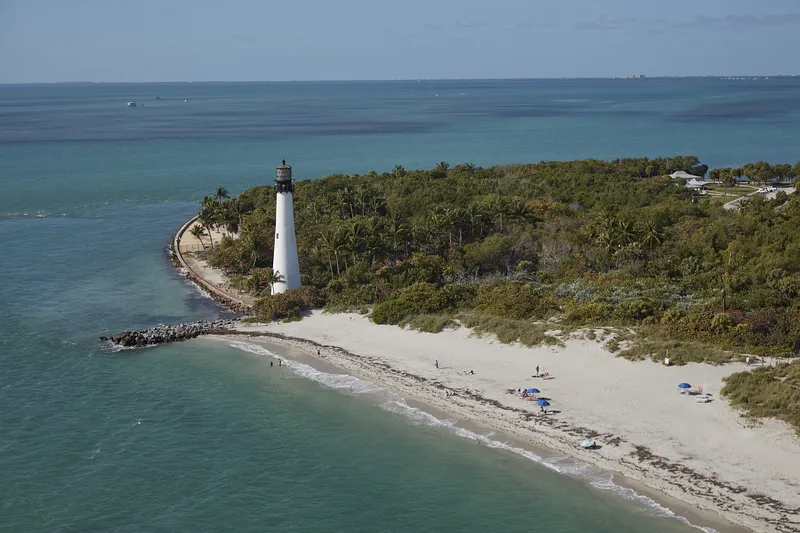 Jupiter Beach
Hollywood Beach
Delray Beach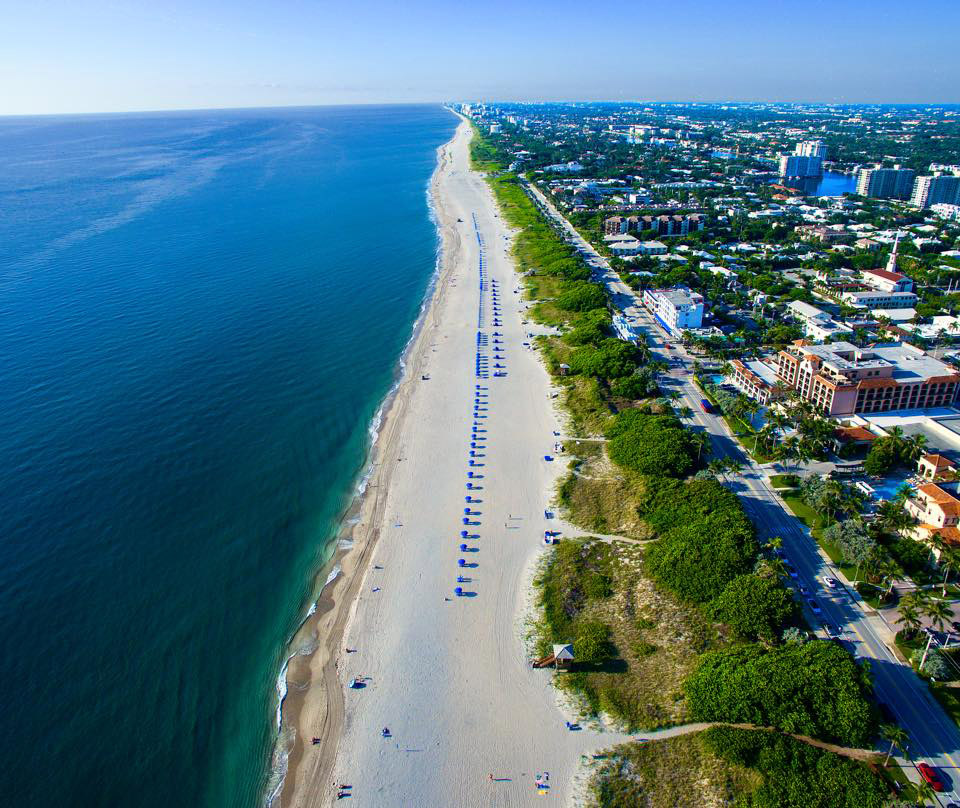 John D. MacArthur Beach State Park
Dania Beach
Other attractions on Florida's Gold Coast
In terms of non-beach attractions, there's sooooo much to do in Miami. You can visit the Perez Art Museum downtown, the Vizcaya Museum on the waterfront a few Metrorail stations away, Little Havana, and the Wynwood arts district.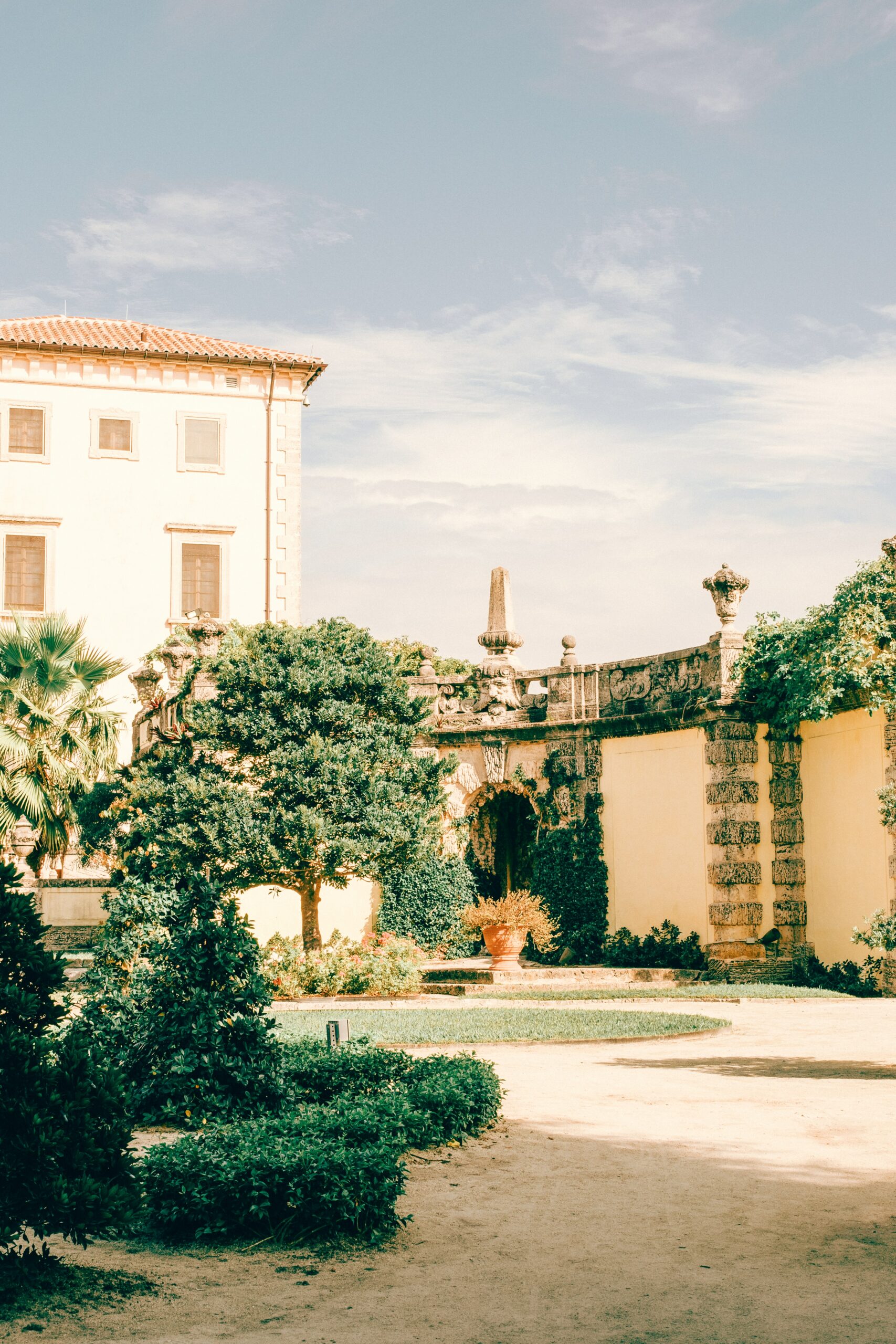 There's the Coral Gables area, Jungle Island Park, Zoo Miami, etc. There's obviously Miami Beach and its architecture. There are many events, sporting or otherwise. I'll cover Miami attractions in an in-depth piece soon.
Hollywood, just north of Miami, has delightful family-friendly beaches and a lovely "Broadwalk" (not "boardwalk"), which extends for 2.5 miles (4 kilometers) along Hollywood Beach. Many Canadians go there. Fort Lauderdale is nearby and is more and more of a destination in and of itself.
For those of you who want a little break from the hustle, Biscayne National Park offers scuba diving and snorkeling to see the preserved offshore barrier reefs. The famous Everglades are another option.
Or if you want a taste of the quieter local culture, head to Delray Beach, a city district well-known for its main street, Atlantic Avenue, with boutiques, galleries, and plenty of dining options, as well as the emerging art scene.
For a more leisurely trip, Boca Raton might be the spot. It's a city near the northern part of the Gold Coast, perfect for shopping, golfing, and eating out.
2. Emerald Coast
From Perdido Key to Mexico Beach
Location of Florida's Emerald Coast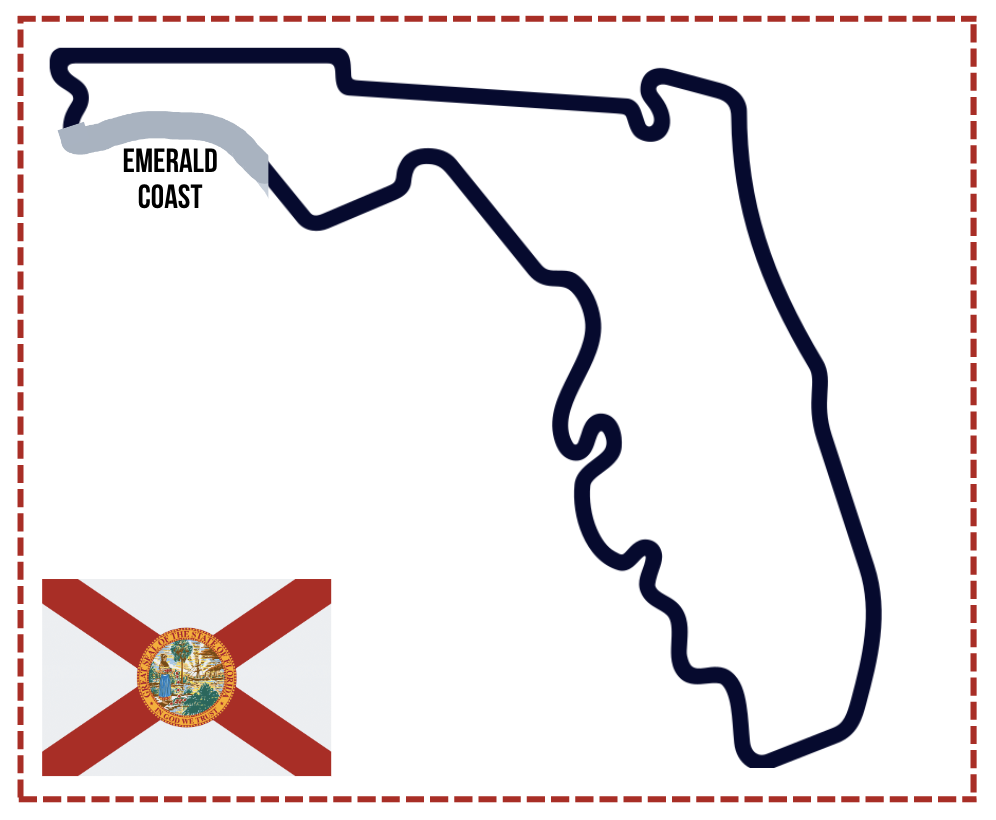 Overview of Florida's Emerald Coast
Let's go to the polar opposite, geographically and culturally.
Known informally as the "Redneck Riviera" or "Northwest Florida," the Emerald Coast is located in the Florida Panhandle — the part that isn't on the peninsula. It's on the Gulf of Mexico and is named for the emerald-green waters in the area.
The Panhandle is very different from South Florida — it is 621 miles (1,000 kilometers) from Miami, after all — and it's much closer to the Deep South culture of neighboring Alabama.
There is a famous saying that Florida is the only place in the US where the further north you go, the more southern it gets. The Emerald Coast is basically an extension of Alabama geographically.
It has a laidback small-town vibe that feels like a completely different world compared to Miami, Tampa, Orlando, or pretty much every place most Canadians tend to visit in Florida.
The Emerald Coast is known for its stunning white-sand beaches. I went for the first time in 2019 and absolutely loved it; it's great to experience a whole other side of this state. The white-sand beaches really are gorgeous too.
Main cities on Florida's Emerald Coast
Destin, Panama City Beach, Pensacola, Fort Walton Beach
Airports: Panama City Beach (ECP), Destin-Fort Walton Beach (VPS), Pensacola (PNS)
Best beaches on Florida's Emerald Coast
Fort Walton Beach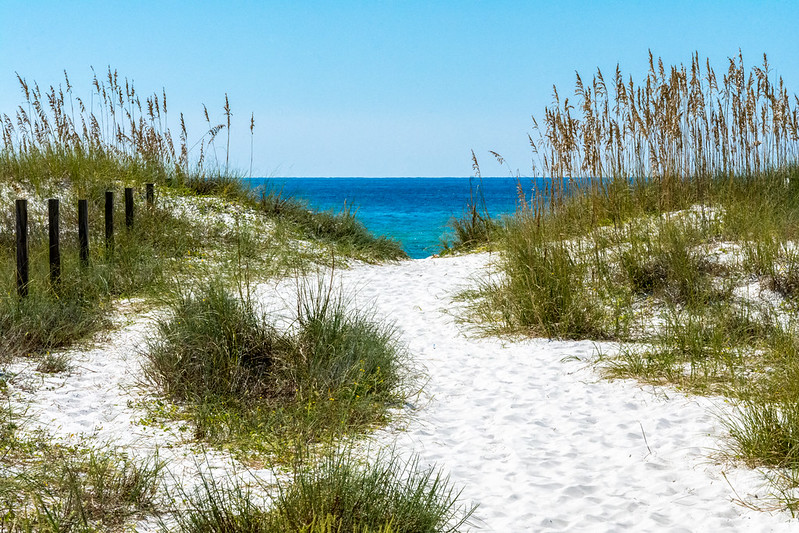 Blue Mountain Beach
Henderson Beach State Park
Okaloosa Island
Pensacola Beach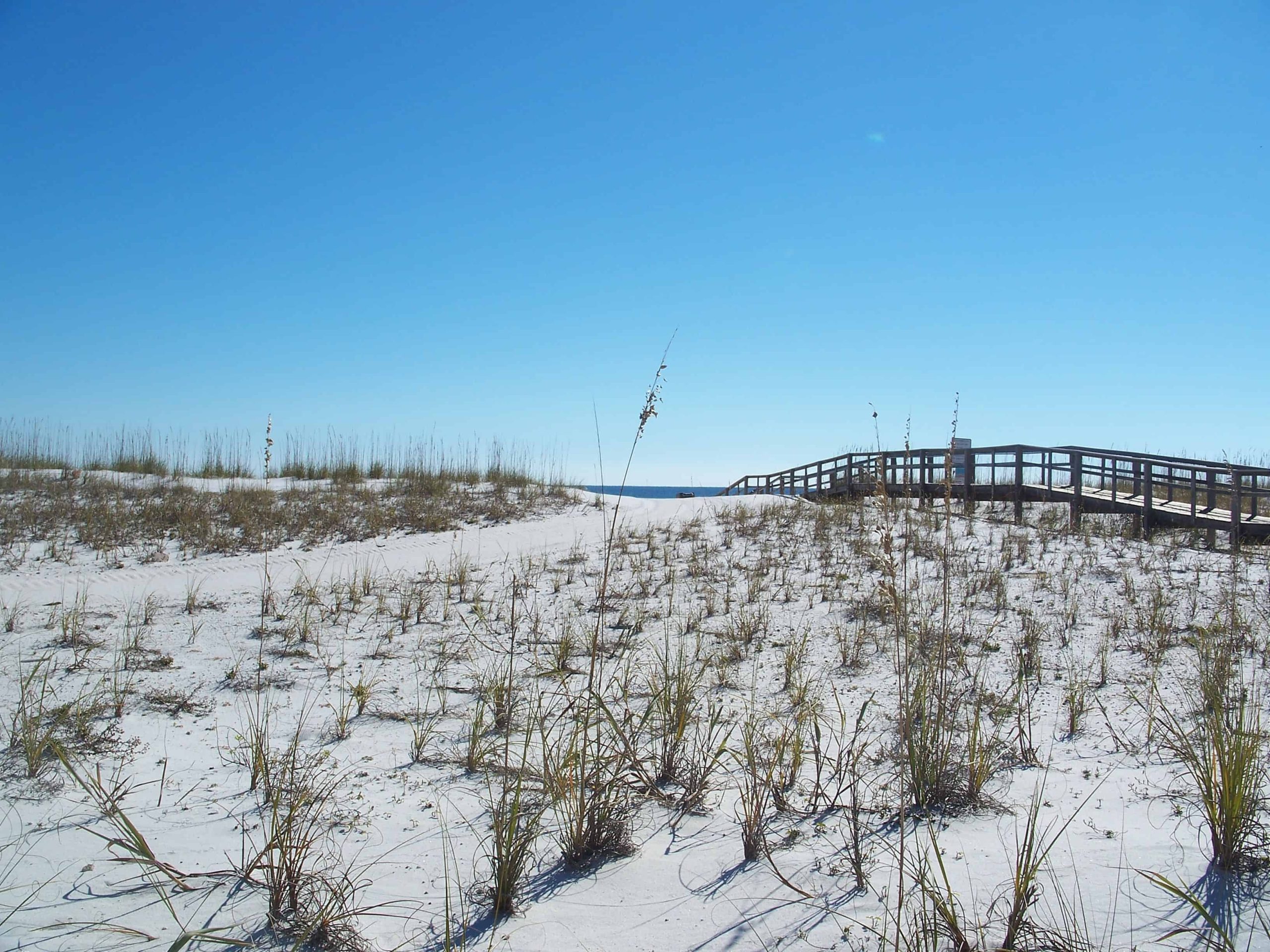 Other attractions on Florida's Emerald Coast
Many dive bars and nightclubs dot the coastline, which attracts clientele from the Emerald Coast and surrounding southern states.
The Flora-Bama in Perdido Key on the Alabama–Florida state line (hence the name) is a particularly popular bar and music venue in this area that was even named among the best beach bars in the world.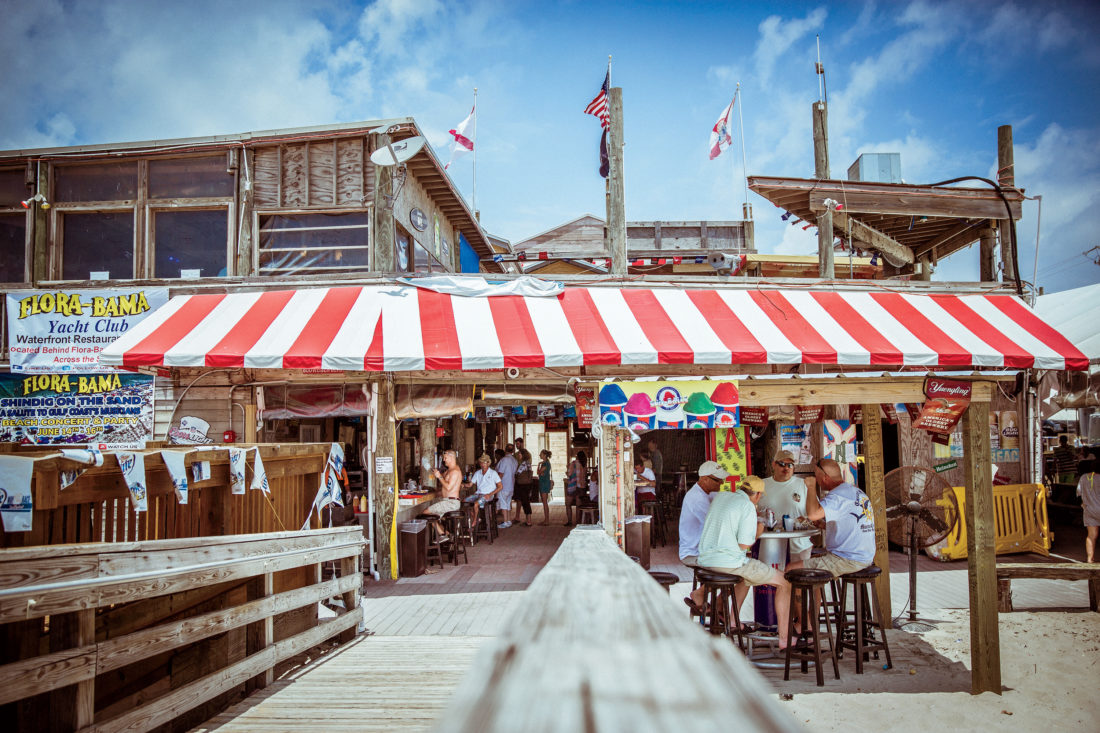 The iconic Waffle House chain dominates the space between Pensacola and Panama City; it's a southern institution you must try at least once. Another is Chick-fil-A, although I personally don't get the insane level of hype it generates.
Like in most places in Florida, you can also enjoy eating fresh seafood and catching it. This area has plenty of seafood restaurants with freshly caught Gulf delicacies to enjoy. Destin, a popular fishing city, is the perfect place to go fishing and catch your own meal for the day!
3. First Coast
From Fort Clinch State Park to Gamble Rogers Memorial State Recreation Area
Location of Florida's First Coast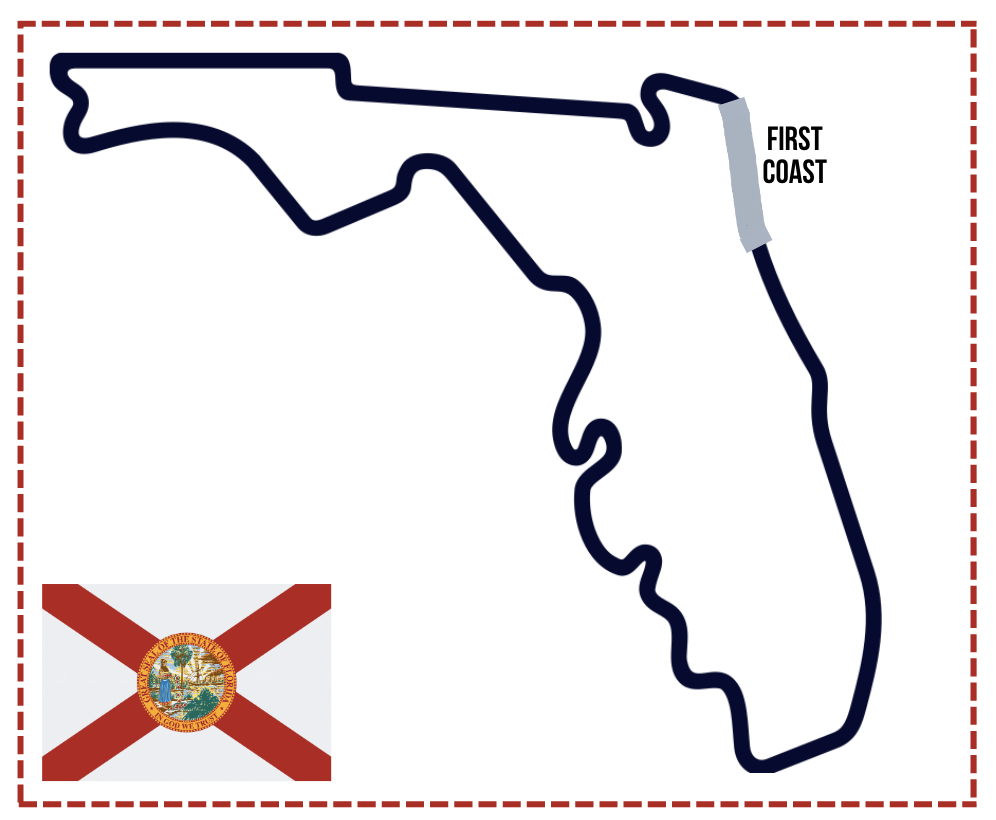 Overview of Florida's First Coast
To finish off Part 1, let's keep with the extremities theme.
In the Northeast corner of Florida, around Jacksonville, lies the First Coast. Its name does in part come from the fact it's the first part of Florida you encounter when driving on I-95 from the eastern part of the continent!
But most importantly, it's named that way because the city of St. Augustine is actually the oldest continuously-inhabited European-established settlement within the borders of the continental United States, so the first city! That's not a very well-known fact.
The Spanish founded the city in 1565. It's older than Québec City! Near St. Augustine, the French even established Fort Caroline earlier (so also before they founded Québec City), but that one was not continuously inhabited.
This makes the region quite historical, with some places having beautiful old architecture. It's one of the Florida Coasts that I haven't had the chance to explore yet, but I'd like to go to see that aspect that makes it pretty different from other parts of the state.
You'll also find well-explored beaches, and excellent natural attractions, along with a smack of modernity with the bustling city of Jacksonville, which has about the same population of Ottawa, Calgary, or Edmonton.
I'll take this opportunity to mention that it's the largest city in the continental USA… by land area (but a city's land area is not very relevant). They just merged everything around the city into the city. That's why the city has the state's largest population… but is so far from being the largest metropolitan area in the state (that's Miami).
That's why you must always look at the metropolitan area's population, not the population within a municipality's arbitrary, imaginary lines. That's what we always do in our Flytrippers content, by the way.
Main cities on Florida's First Coast
Jacksonville, St. Augustine, Fernandina Beach
Airports: Jacksonville (JAX)
Best beaches on Florida's First Coast
Jacksonville Beach
Ponte Vedra Beach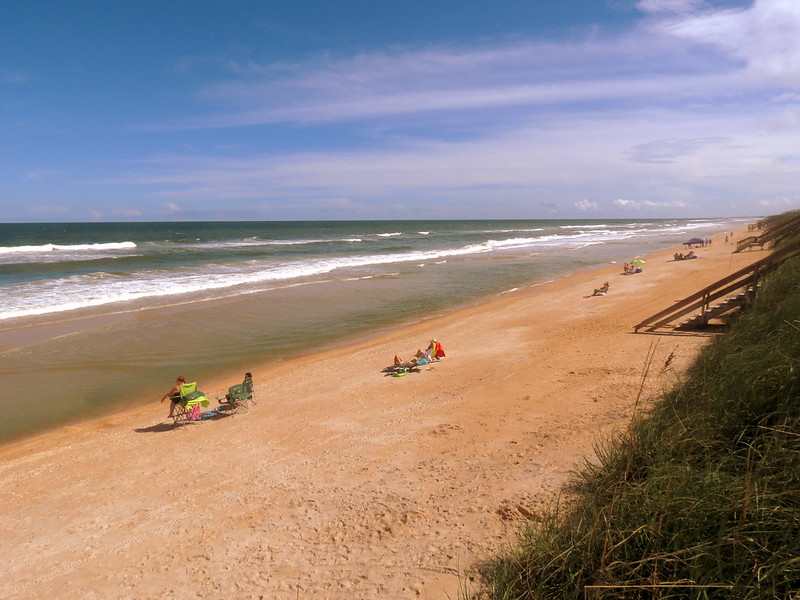 Atlantic Beach
Little Talbot Island State Park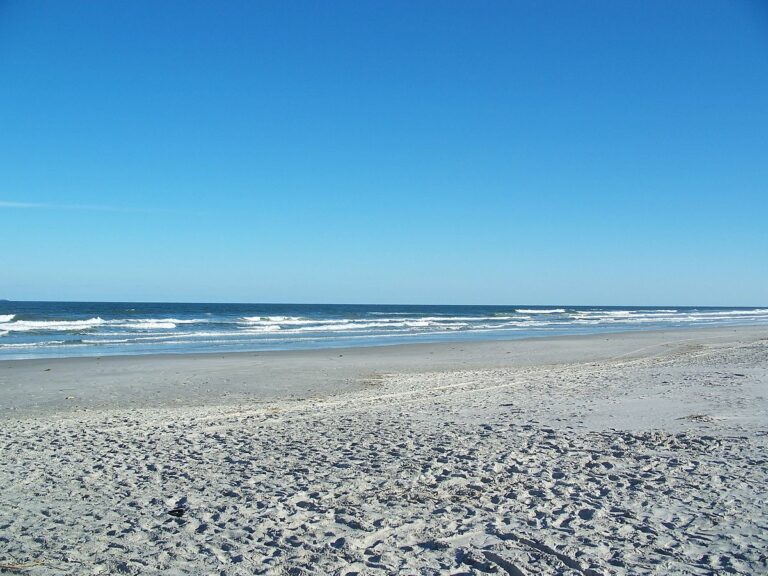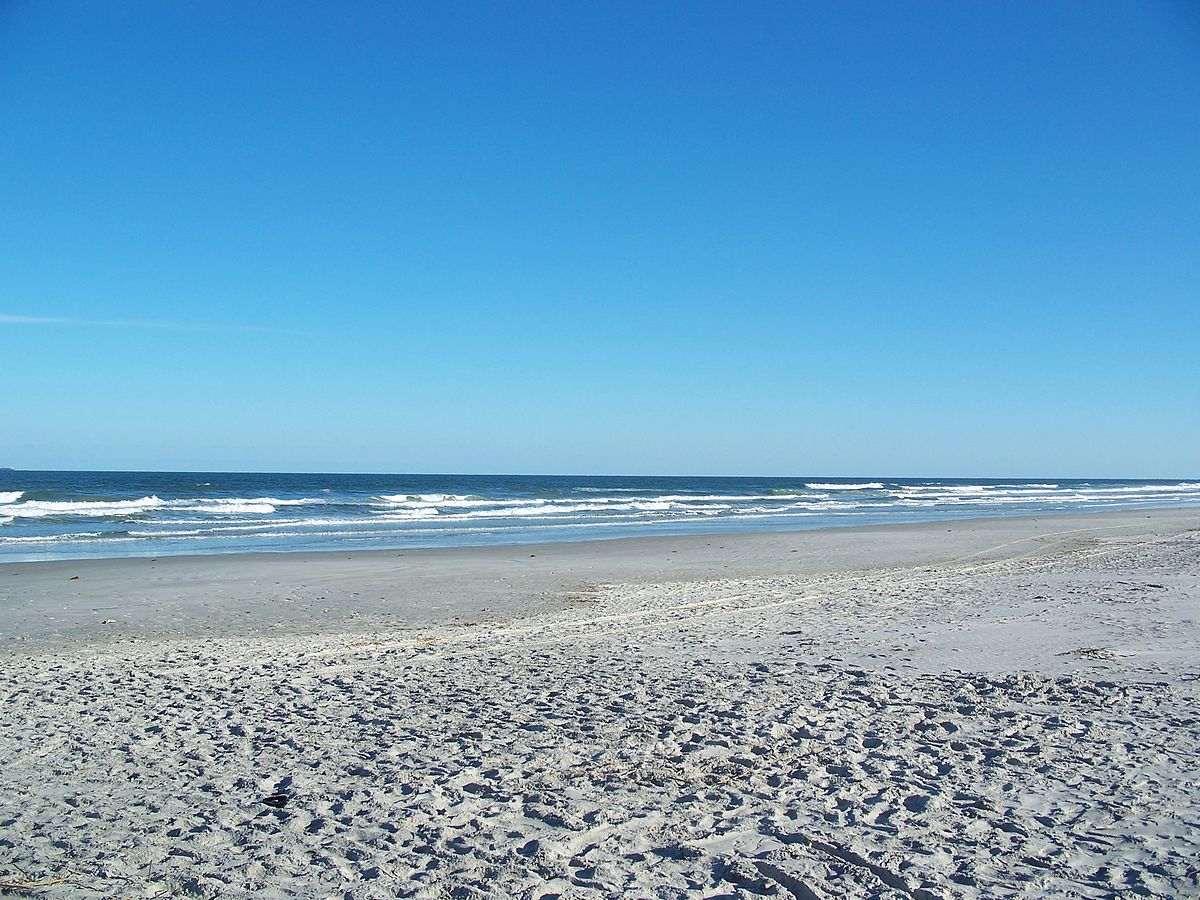 Neptune Beach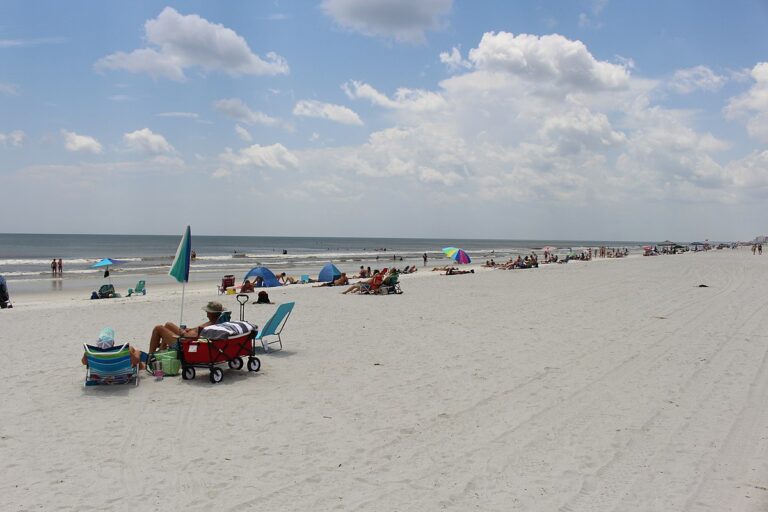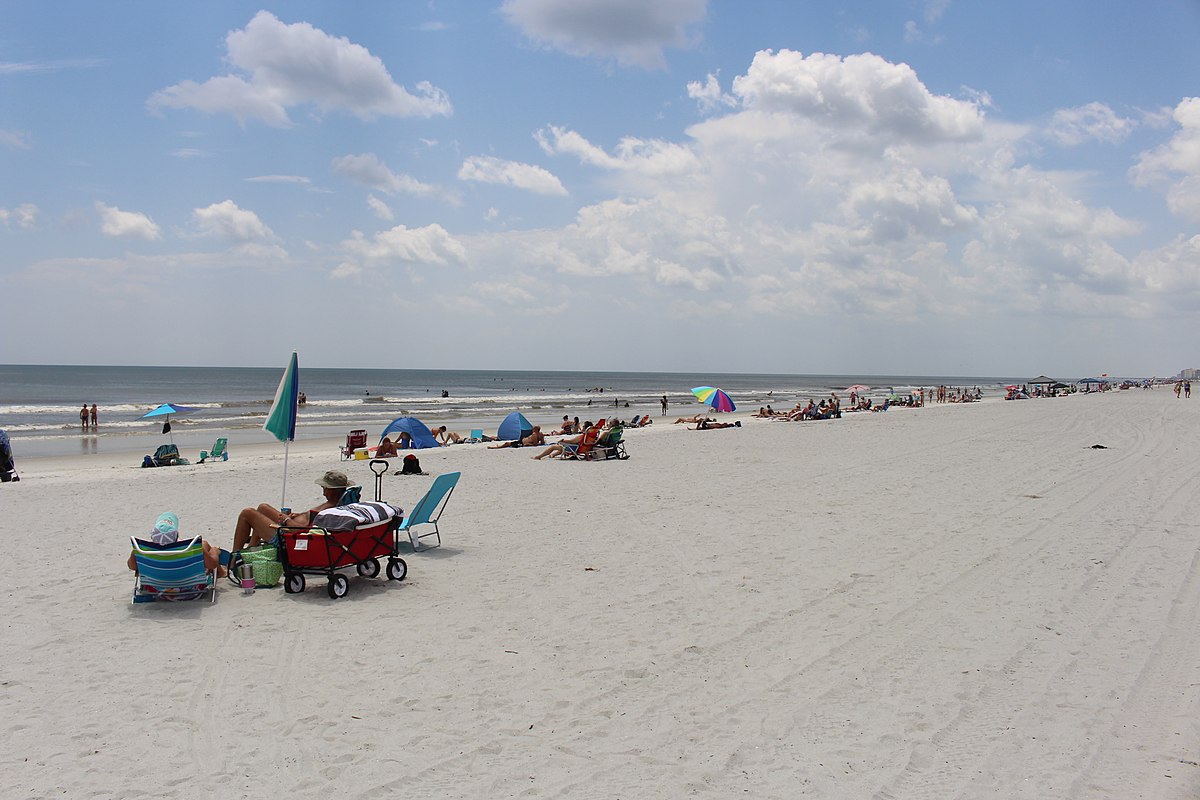 Fernandina Beach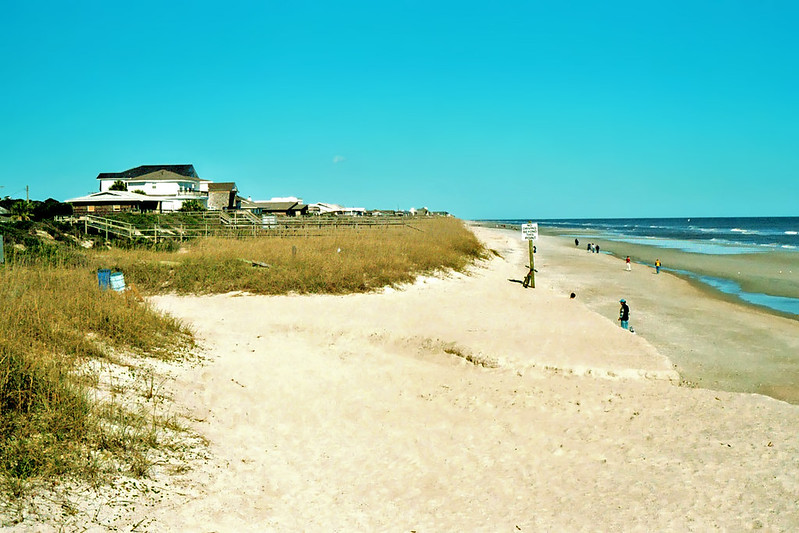 Other attractions on Florida's First Coast
Jacksonville is the 4th-largest metropolitan area in Florida, so it's worth a stop. You can ride one of the earliest (and least used) monorail transit systems in the US. Maybe catch a Jaguars football game if you're into sports. It's a more typically southern city, so they love football in Duval County.
Enjoy the history in St. Augustine. The Lightner Museum is located in a beautiful historic building downtown.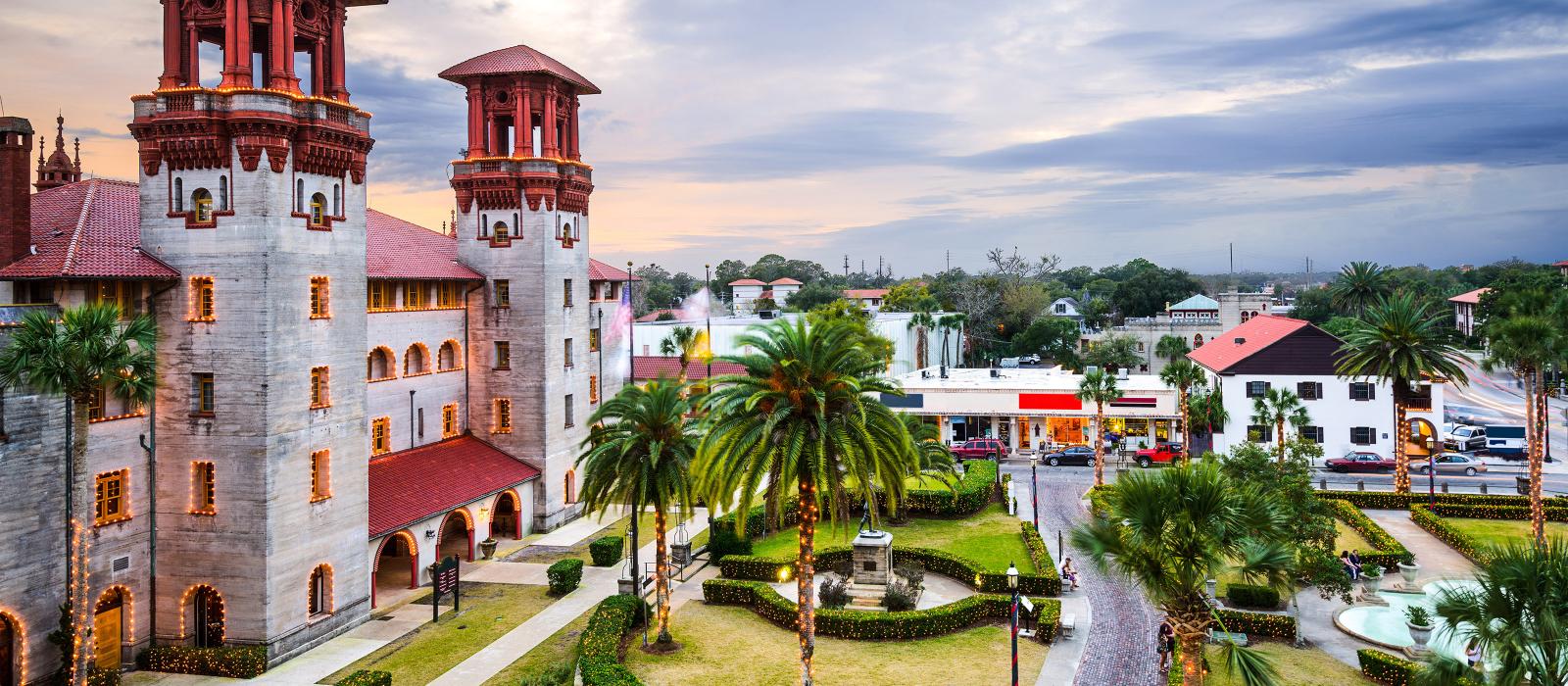 And off the coast is Anastasia Island, where you can visit St. Augustine Lighthouse and have 360-degree views of the island and surrounding ocean. The island also offers Spanish and French cuisine, lots of seafood options, and spicy Minorcan clam chowder!
Amelia Island further north is a beautiful nature destination, especially for bird watching. There's also Little Talbot Island State Park with endless ocean fronts and a lovely kayak tour through the myriad waterways of marshes straight to the Atlantic Ocean.
Then there's the Green Cove Springs near Jacksonville, which has drawn relaxation seekers for centuries. The waters stay at a soothing 78 degrees Fahrenheit (25.6 degrees Celsius) and fill a municipal pool nearby for a calming and peaceful natural bath.
7-12. Get the rest of the list in your inbox
Summary
Winter weather is here, and Florida is always warm (well, almost warm in the northern part). If you want an escape from the cold here in Canada, head to any one of these Florida coasts! You can pick based on your preferences: one of these 12 varied coastal regions will have what you're looking for. Don't miss the next parts.
What would you like to know about these Florida coasts? Tell us in the comments below.
See the deals we spot: Cheap flights
Explore awesome destinations: Travel inspiration
Learn pro tricks: Travel tips
Discover free travel: Travel rewards
Featured image: Destin, on Florida's Emerald Coast (photo credit: Samuel Branch)
Share this post to help us help more people travel more for less: