With Marriott Bonvoy, by far the best hotel rewards program for Canadians, each one of the 8,000 hotels only has 3 possible prices. The majority of dates are considered "Standard" so that's the price we use for all our examples. There are also "Peak" and "Off-Peak" dates that require a bit more or a bit fewer points (there are as many "Off-Peak" dates as there are "Peak" dates) and they are dynamic, not on a set calendar. But it's very easy to see the Peak and Off-Peak dates.
Every Canadian traveler should have the Marriott Bonvoy American Express Card: the Welcome Bonus will give you 10 free nights in many amazing destinations.
That is for the vast majority of dates if you simply avoid Peak dates, but you'll get a minimum of 7 free nights even if you have absolutely no flexibility and you choose 7 peak dates (see our 2 other best tips to maximize the value of Marriott Bonvoy points).
How to find Off-Peak and Peak dates
Here is how you can see the price for a hotel for a full month at a time.
1. Sign in to your Marriott account
Head to the Marriott website and sign in (we strongly recommend LastPass to remember your login info for all your travel rewards accounts and be more efficient).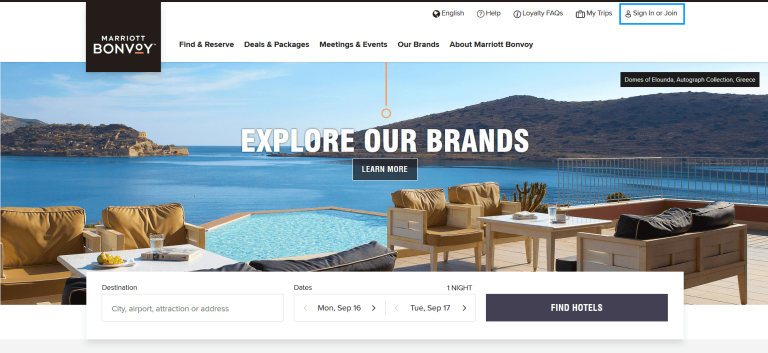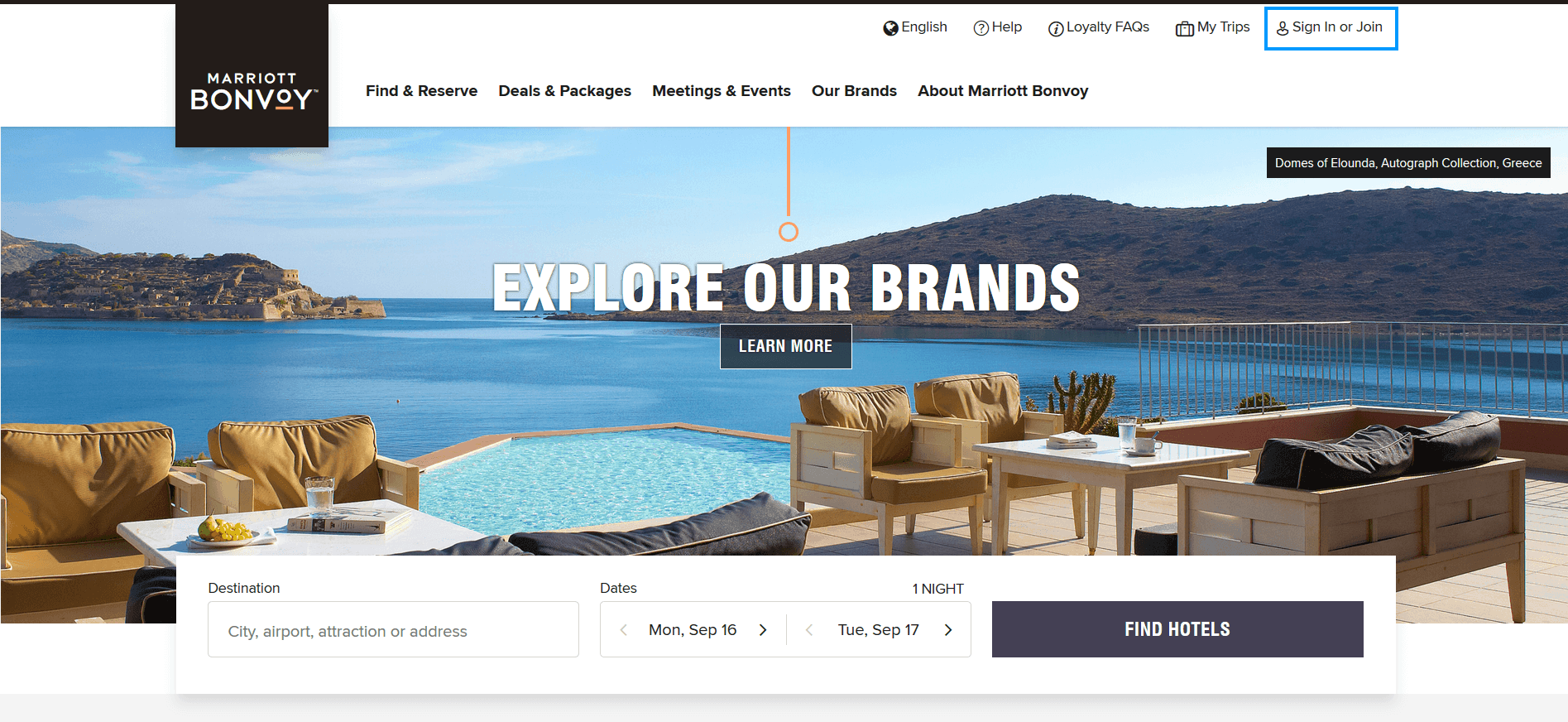 2. Choose a destination
I'll use my 2019 trip to Zambia for the example (Southern Africa is one of the best spots to use your points, along with Spain, Indonesia, Malaysia, India, and China).


If you have a specific hotel in mind, you can enter the hotel name directly too.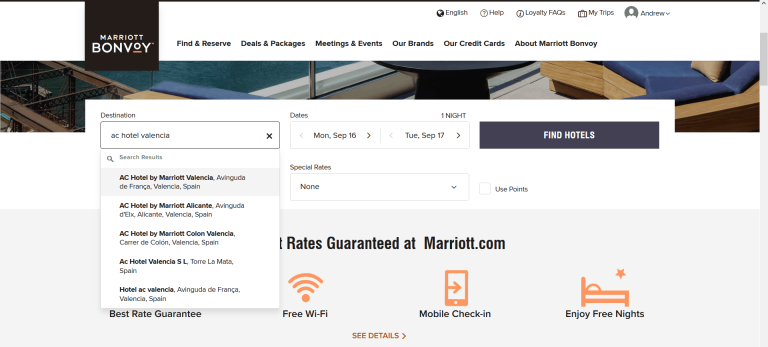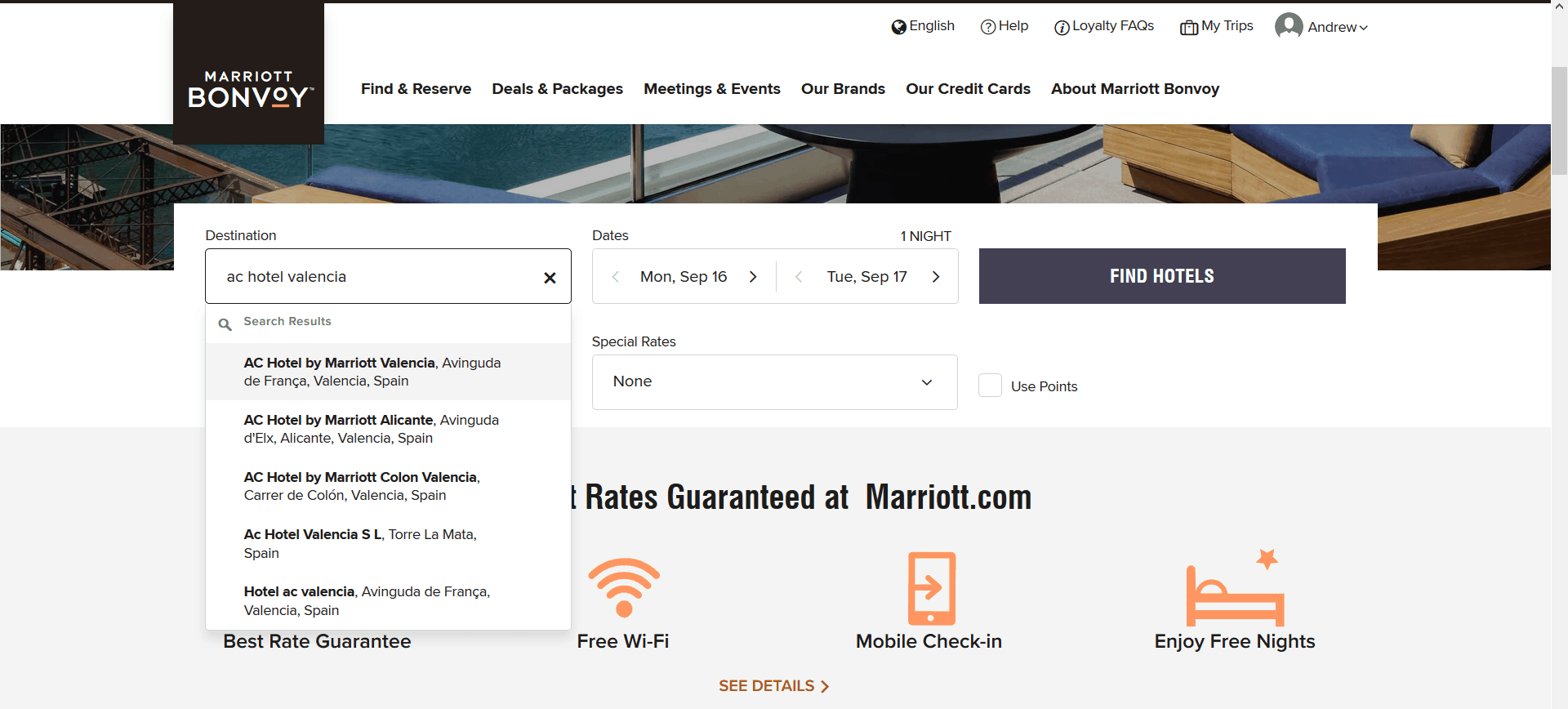 3. Select "Flexible Dates"
This is the key to viewing prices for an entire month at once.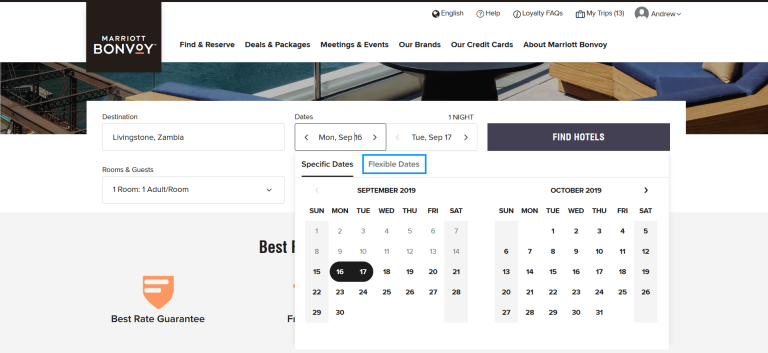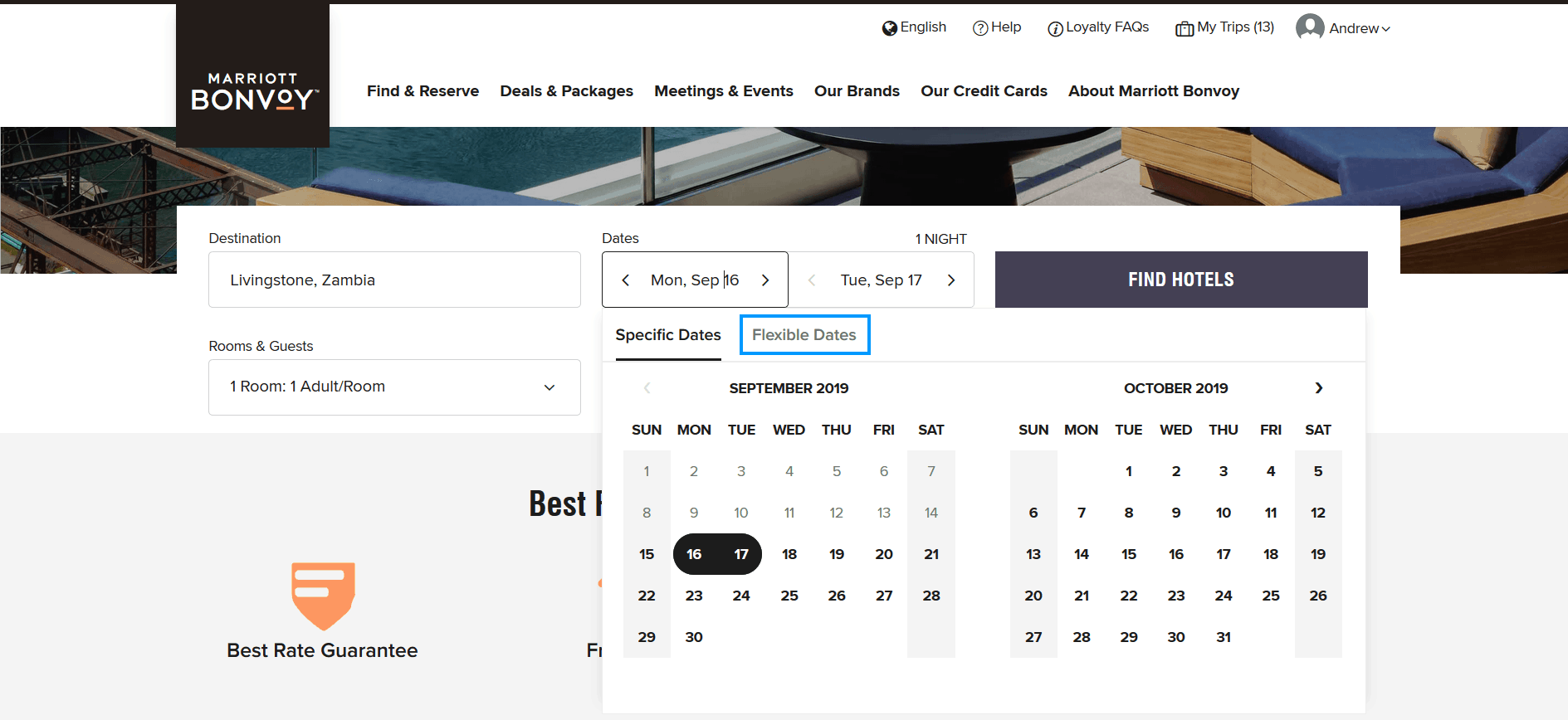 A one night search will show you the nightly price for the whole month and that's what I'll do for this example, but you can also search for 5 nights to see which dates are the best for a 5-night stay. That's the ideal length to choose, since it allows you to get one free night (it's always " Stay for 5, Pay for 4″ with Marriott points).

4. Select "Use Points"
Obviously, you can also use this tool for cash bookings, which is very useful if you want to make sure you minimize your costs. Remember that the whole key to using variable-value rewards is that sometimes you are way better off paying cash and keeping your points for better redemptions, depending on the hotel's category and the cash price.


5. See the cheapest dates
That's it. You get a nice calendar with the price of each night for an entire month. Marriott also makes it easy to spot the lower-priced nights with an orange banner.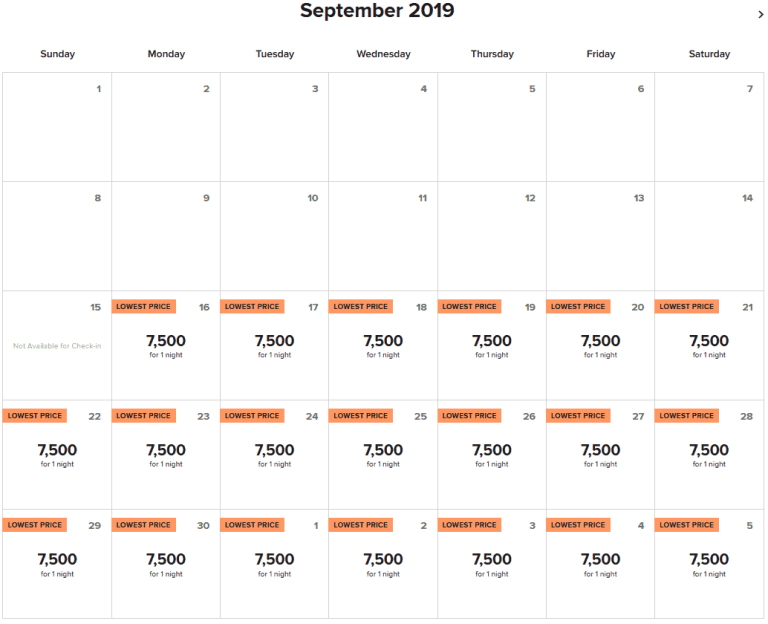 For my own needs in September, the pricing was the same every day, so let's check another month by using the arrows at the top right corner of the calendar.


Here's December, where you can see the full spectrum of prices for a Marriott category 1 hotel: Off-Peak nights at 5,000 points, Standard nights at 7,500 points, and Peak nights at 10,000 points (again: those are the only 3 possible nightly prices).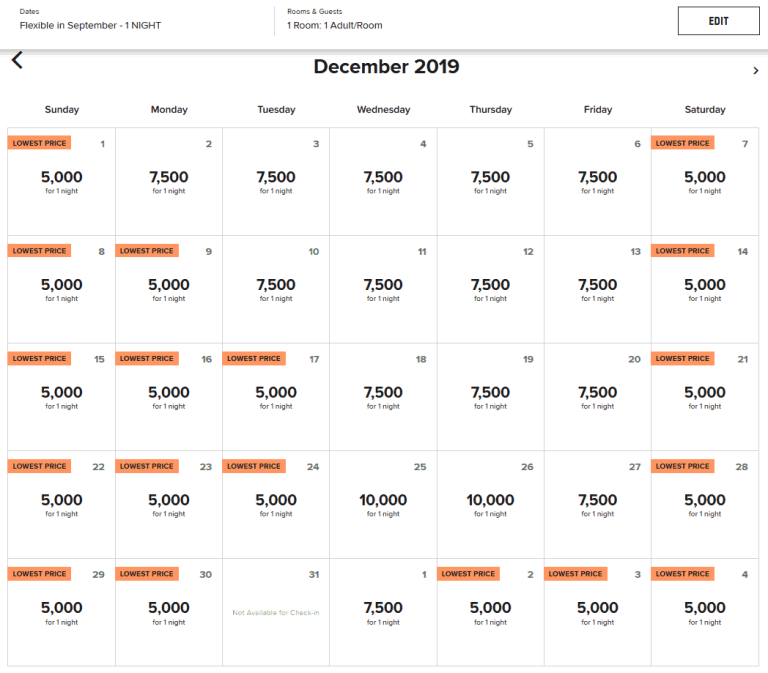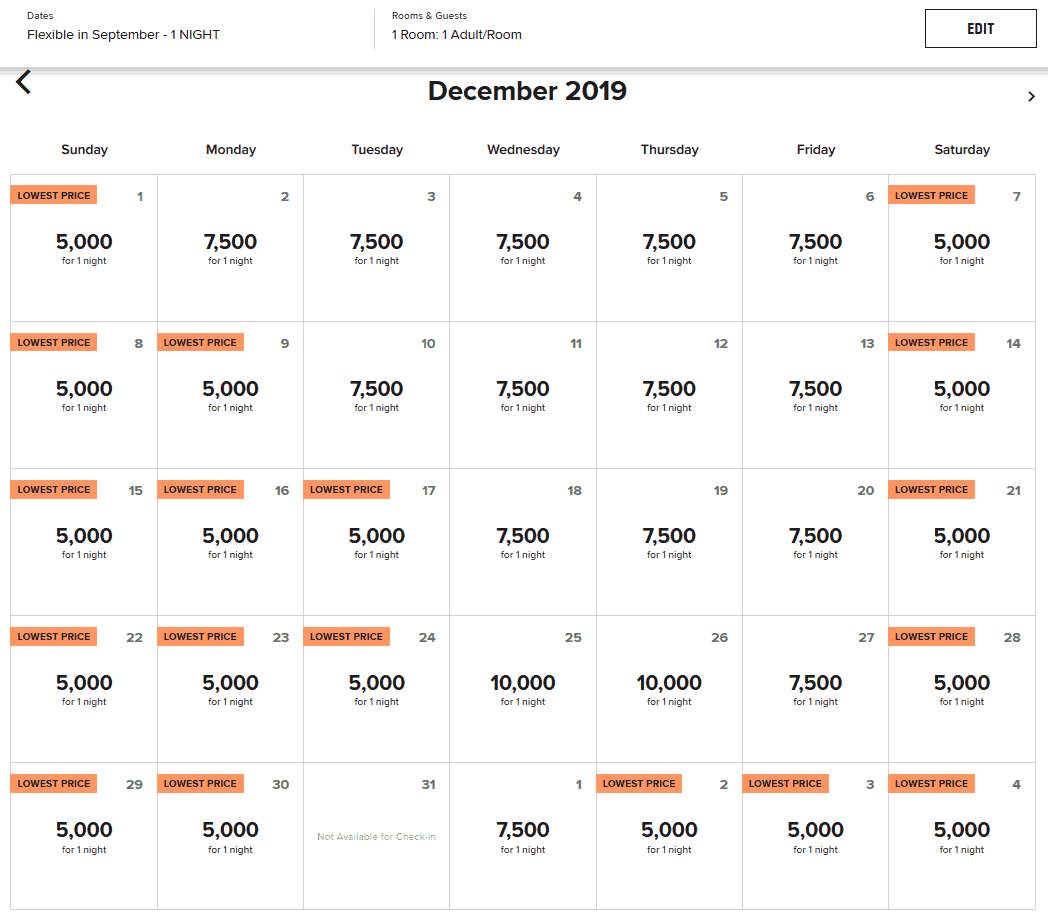 And that's it! You can easily spot the cheapest dates for any hotel.
Bonus pro tip: keep in mind that when you book with points, you can always book any dates and have the option to get free refunds (with a certain deadline: usually 2 days before check-in but sometimes 7, 14, or even 31 days).
What does that mean? Since Peak/Off-Peak pricing is dynamic, you can check back regularly and if your Peak date becomes a Standard date (or if your Standard date becomes Off-Peak date)… you can simply rebook at the lower price and then cancel the initial booking!
For more great tips, become an insider and join our free travel rewards-specific newsletter today.
Off-Peak pricing examples
To give a few examples, here are some key hotels with month-long views for 5-night stays or 1 night stays to show the nightly price.
Fairfield by Marriott Bali Legian
In beautiful Bali, you can see that most 5-night stays cost 30,000 points (Standard dates). If not, it's just slightly more at 32,500 which is just 500 extra points per night on average for a 5-night stay… so nothing dramatic.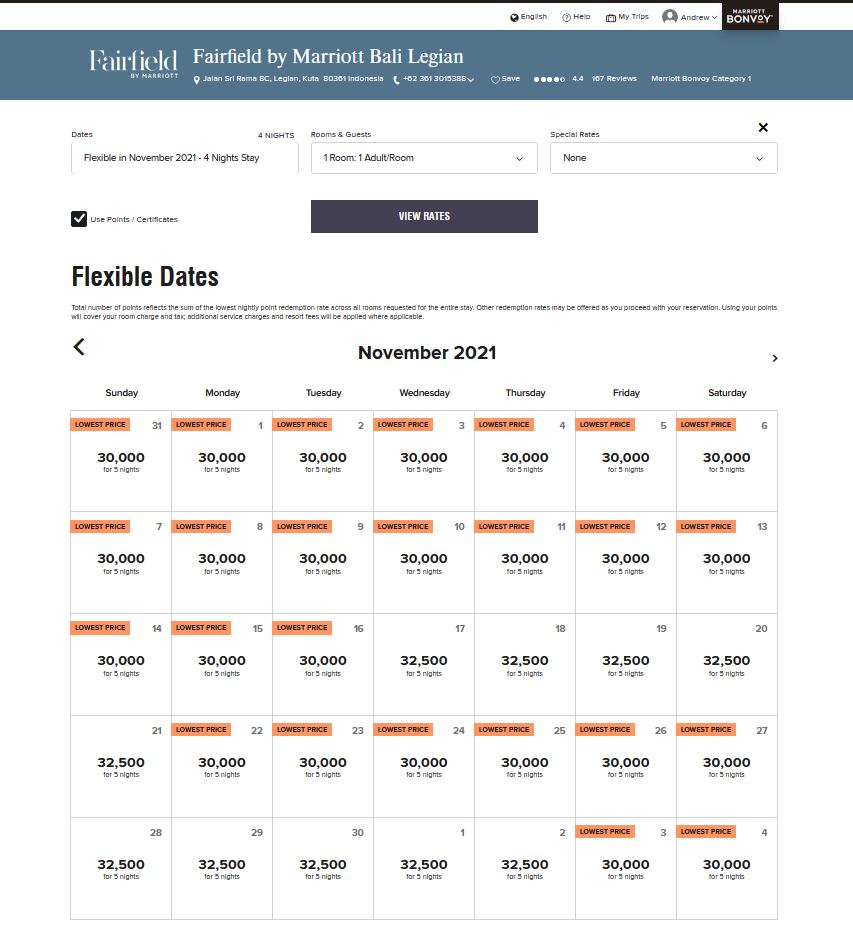 Protea Hotel Johannesburg Parktonian All-Suite
In this beautiful South African all-suite hotel, you can see that there is roughly the same amount of Off-Peak and Peak dates, but that the majority is at the Standard price, as Marriott promises overall.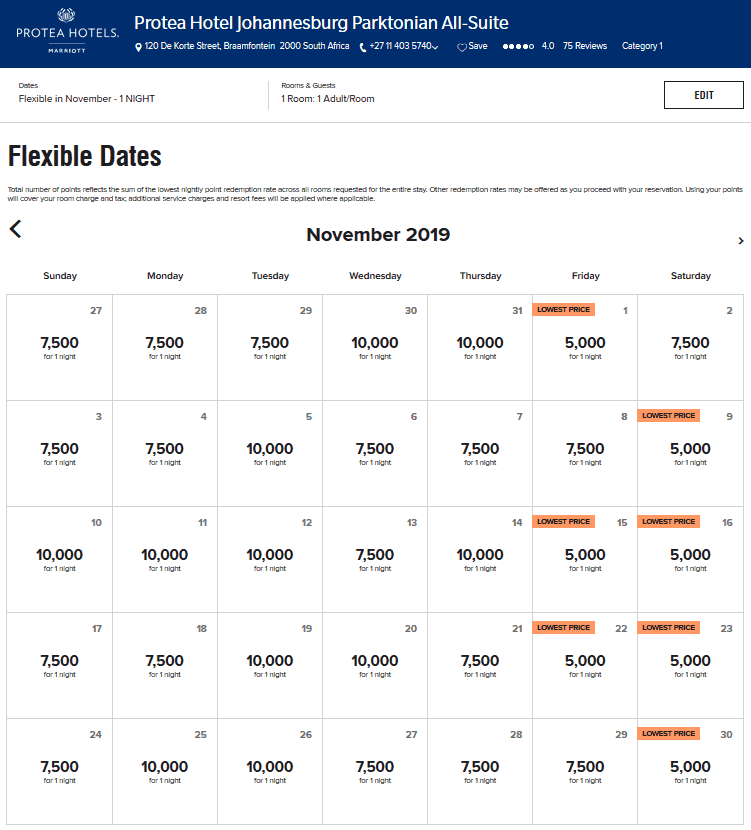 Fairfield By Marriott Belitung
Some hotels and months will be even better, with stretches of consecutive Off-Peak dates that can give you even more free nights than our math with Standard dates only!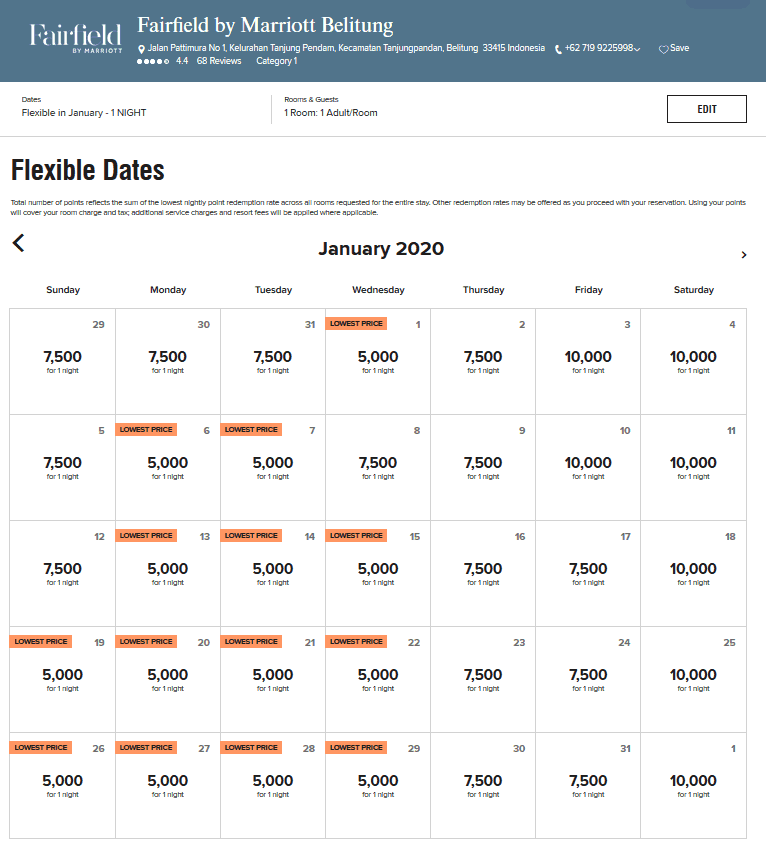 Want to get more content to discover awesome destinations?
Summary
Finding Off-Peak and Peak dates for Marriott hotels is very easy when you know how to navigate the Marriott website. Investing a bit of time to learn how the Marriott program works will help you get even more value out of your points!
Do you have any questions about Marriott Peak and Off-Peak prices? Leave us a comment!
Explore awesome destinations: travel inspiration
Learn pro tricks: travel tips
Discover free travel: travel rewards
Featured image: Fairfield Belitung (photo credit: Marriott)
Advertiser Disclosure: In the interest of transparency, Flytrippers may receive a commission on links featured in this post, at no cost to you. Thank you for using our links to support us for free, we appreciate it! You allow us to keep finding the best travel deals for free and to keep offering interesting content for free. Since we care deeply about our mission to help travelers and our reputation and credibility prevail over everything, we will NEVER recommend a product or service that we do not believe in or that we do not use ourselves, and we will never give any third-party any control whatsoever on our content. For more information on our advertiser disclosure, click here.