Toronto is a city that you'll want to get back to the minute you leave. It might even be one of the most underrated cities in Canada.
Repeatedly described as one of the most livable cities in the world, Toronto is the largest and most multicultural city in Canada. It's a city I've had the chance to visit a few times.
Whether you're up for partying, exploring or simply relaxing, Toronto has something that's right up your alley. And if you live too far to visit it on a roadtrip, you can often find a low-priced ticket to the city on our cheap flight deals page.
So here are 10 must-see places in Toronto (and feel free to share your own best spots in the comments to help out other travelers).
1. CN Tower
No trip to Toronto would be complete without visiting the CN Tower—the most famous sight in the city.
The CN Tower, built between 1972 and 1976, was at one point the highest free-standing structure in the world. Visitors can appreciate the building from the ground, or go to one of the observation decks or restaurants for a fabulous view of the city and Lake Ontario.
The highest viewing point at the CN Tower is from the SkyPod. It's 447 meters above the city overlooking Niagara Falls and the state of New York on bright days.
The glass floor offers a bird's eye view directly over the city.
For those of you looking for some more adventurous time, try the Edge Walk. It's an open-air walk around the outer edge of the tower, at a height of 365 meters.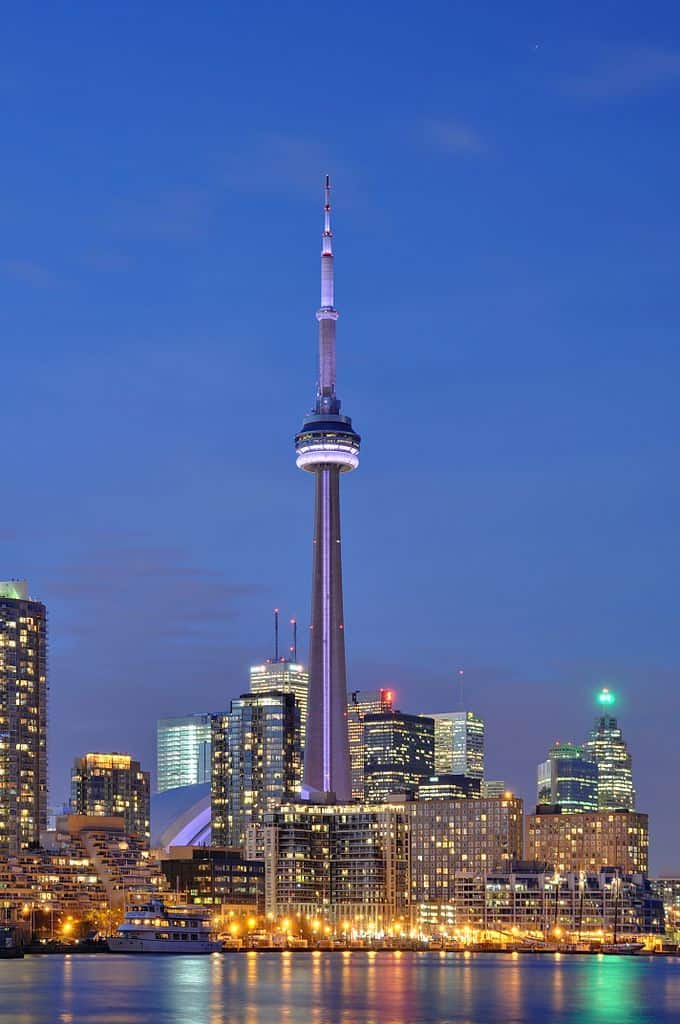 2. Royal Ontario Museum
The Royal Ontario Museum, also known as ROM, is one of the top-tier Canadian museums with an international reputation of excellence. As one of the most significant historical and natural museums of world culture, it holds more than 6 million objects and 40 galleries.
The ROM is famous for its remarkable collection of dinosaurs, minerals and meteorites, design and fine arts, African and East Asian art, and Canadian and European history. You can easily spend an entire day there.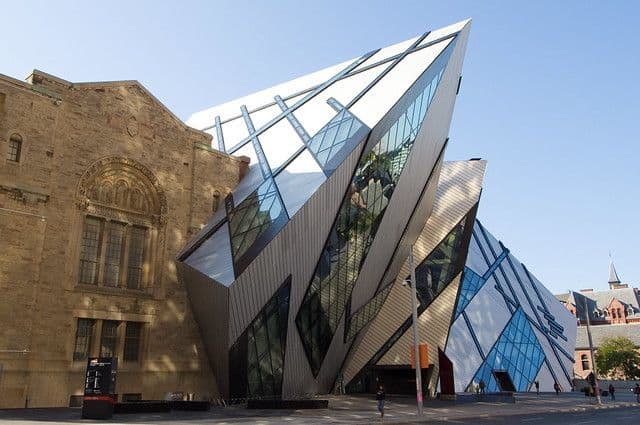 3. A Hockey/Basketball/Baseball Game
If you're visiting Toronto in winter, then watching a Toronto Maple Leafs hockey game is a classic. Torontonians are crazy about Canada's national sport.
But if you want to see a championship-winning team, you should see a basketball game—unless you want to wait another 52 years! The Toronto Raptors might have a hard time repeating it, but Canada's only NBA team can still call themselves champions for the next few months.
In the summer, a Blue Jays baseball game is another option for sports lovers.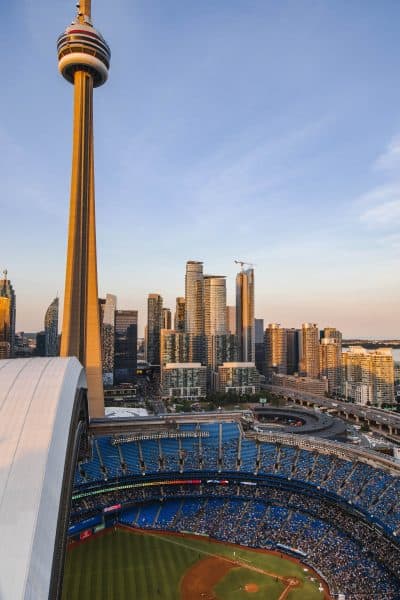 4. St. Lawrence Market
St. Lawrence Market—the world's best food market, according to National Geographic—is located in the Old Town of Toronto. This gastronomical paradise was built in 1803, and today houses 200 vendors selling all types of food.
There is a wide variety of options, the quality is excellent, and the prices are relatively affordable for Toronto. Flytrippers' other co-founder Andrew tells me it's well worth a visit, and he's the least foodie person I know.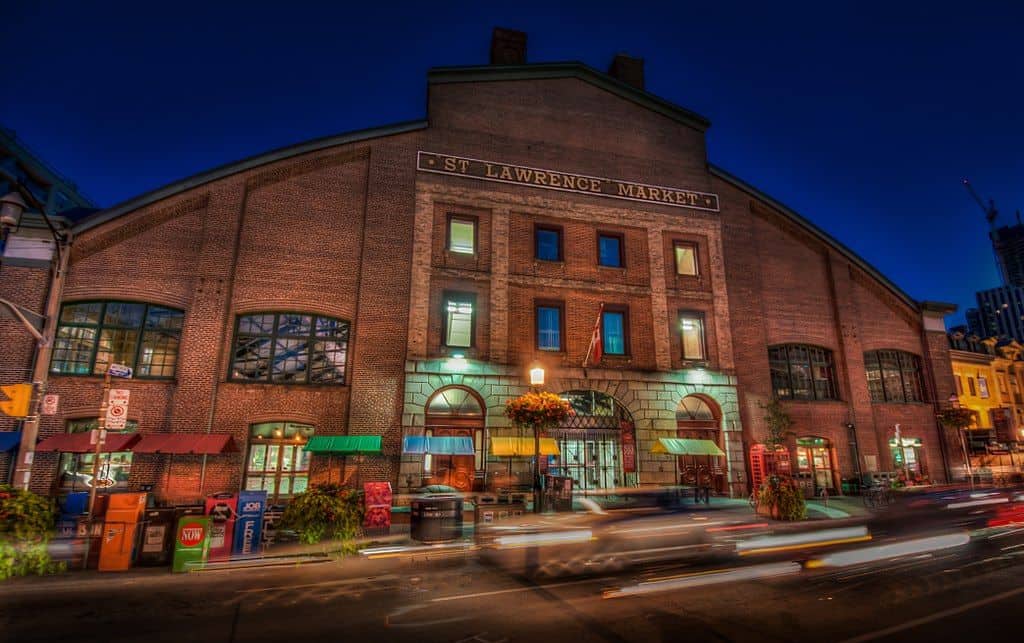 5. Toronto Harbor
Providing a fantastic view of Lake Ontario, the Toronto Harbor is one of the most picturesque areas of the city.
The region has become a cultural center and home to the Harbourfront Center, which organizes over 4,000 events each year. When you explore this area, visit the Power Plant Contemporary Art Gallery and the Gallery of Inuit Art. Here, you can learn more about Canada's rich art history.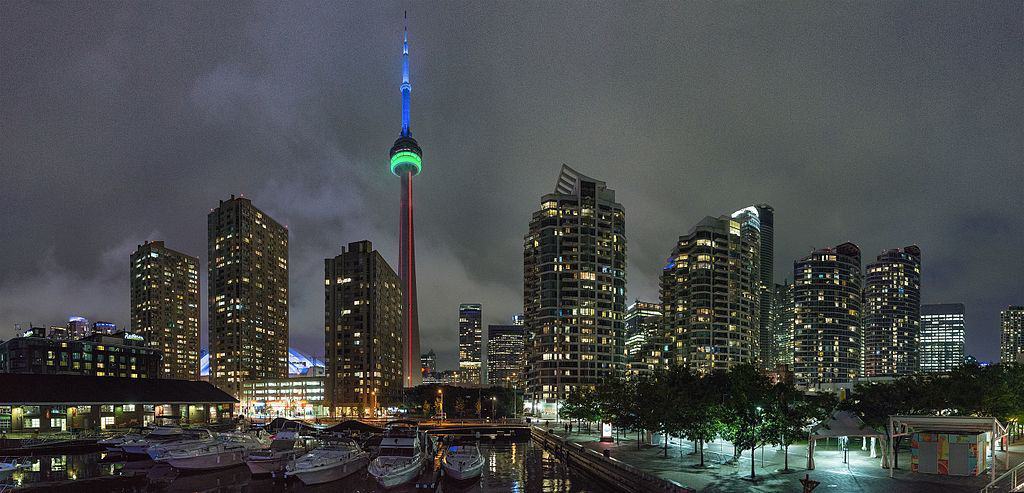 6. Casa Loma
In a city with architecture as modern as Toronto, one could wonder if there is any room for a castle. Well, there is, and it's another must-see place in Toronto.
Built in the early 20th century, Casa Loma is located in midtown Toronto, in the heart of the city.
Once the largest private residence in Canada, today, this gothic mansion now operates as a museum. Its 98 gorgeous rooms have many stories to tell, and its five acres of grounds and gardens provide a peaceful break from the bustling city.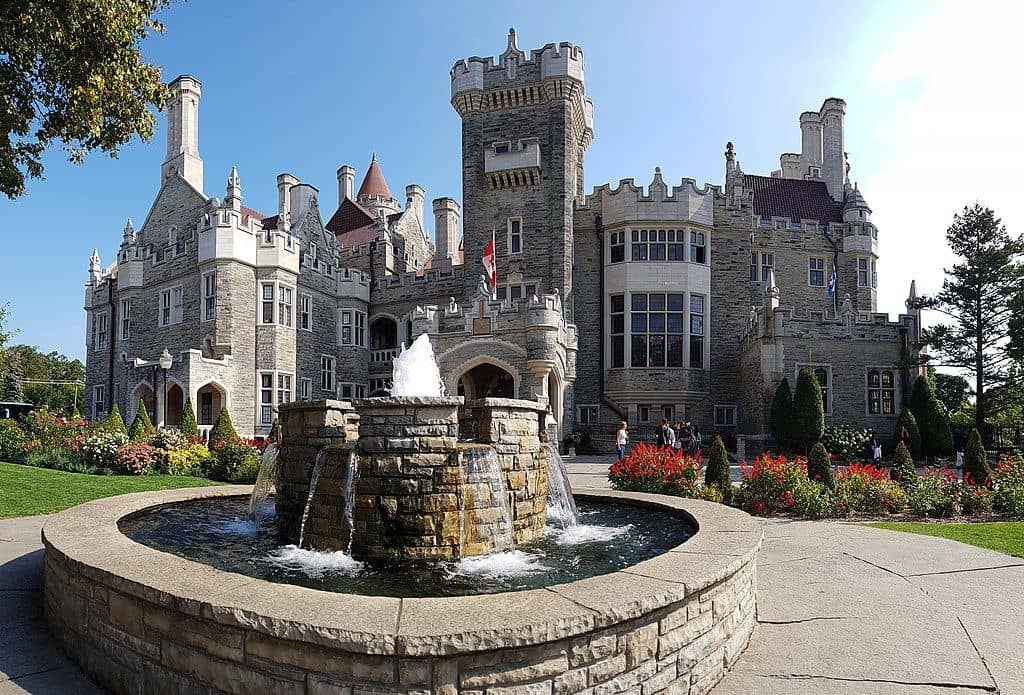 7. The Distillery Historic District
The Distillery District is one of the national historical sights and one of the hottest tourist attractions of Toronto.
In recent years, it has been transformed from an area of old Victorian-style factories to a repurposed industrial architecture district. It houses some of the trendiest bars, boutiques, galleries, and restaurants. Moreover, it's conveniently located just a few minutes by foot from downtown Toronto.
8. Toronto Islands
The Toronto Islands are home to the Centerville entertainment center, parks, beaches, and numerous yacht clubs. But the most beautiful part of the islands is their view of the Toronto skyline.
Popular activities include kayaking around the islands, biking, having a BBQ, and excursions to the parks. To get to the Toronto Islands, you have to take the ferry from Queen's Quay.
Depending on where you live, you might be able to experience one of the best landing views in North America. Our tip: fly into Toronto's Billy Bishop Airport (YTZ) instead of the main, and much larger, Toronto Pearson Airport (YYZ).
The small airport is located on one of the islands just across from downtown—we love landing there to enjoy the view of the skyline. But we try to fly out of YYZ now that we have airport lounge access thanks to travel hacking (there are no lounges in the smaller airport).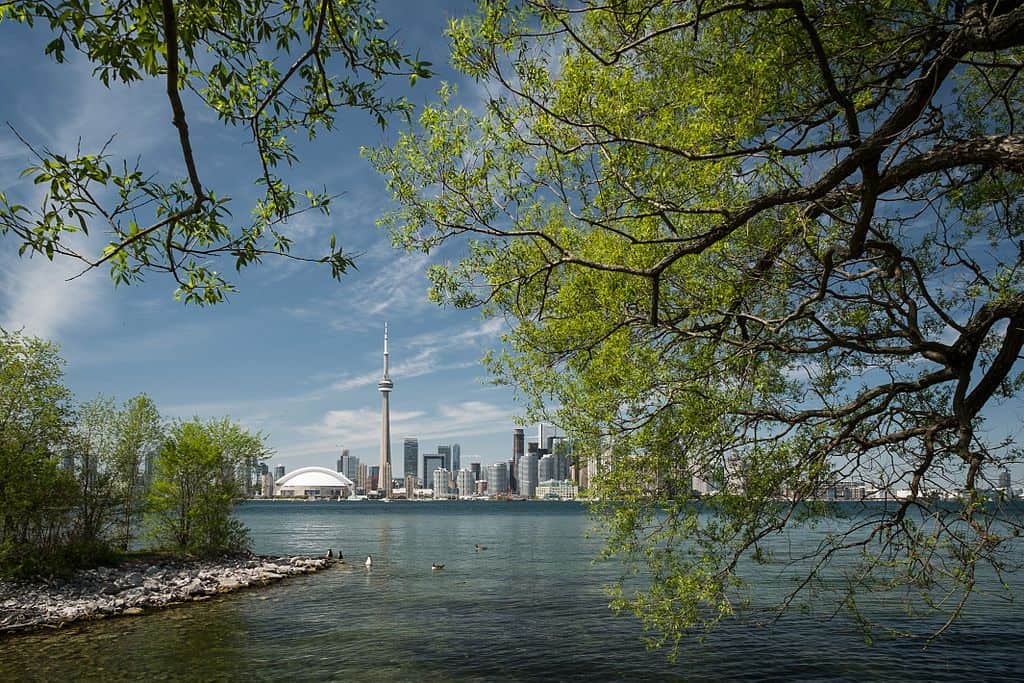 9. Ontario Art Gallery
The Ontario Art Gallery is located in a stunning glass building and is impressive for several reasons.
The gallery space is 480,000 square meters, and it's filled with the most extensive national collection of Canadian art, as well as with international art dating from the Renaissance to this day.
Lovers of sculptor Henry Moore will also appreciate the sculptural center. Named in his honor, the center boasts over 900 personally gifted works.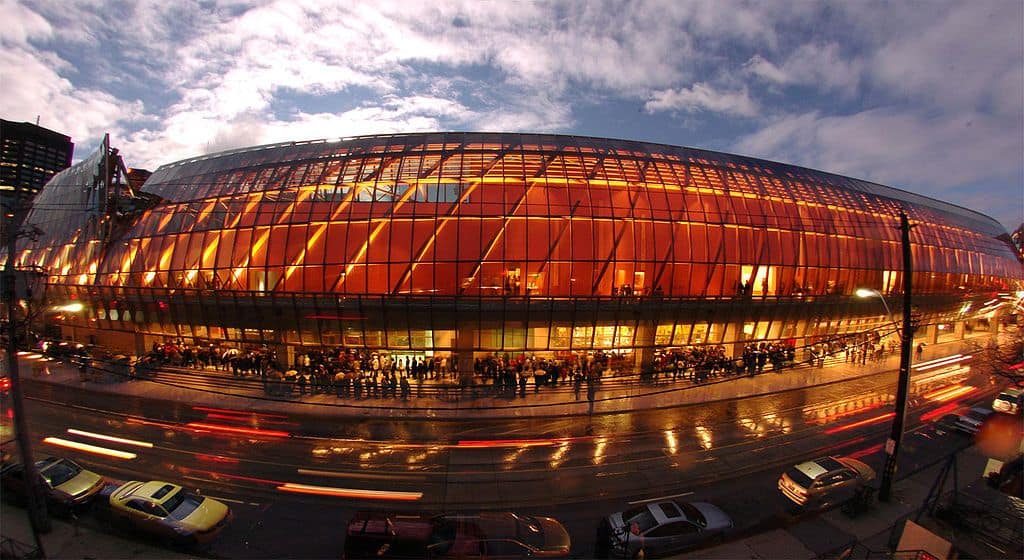 10. Hockey Hall of Fame
The Hockey Hall of Fame is dedicated to the history of ice hockey. It holds exhibits about the greatest players and teams. Not just that, it also features the most exquisite collection of hockey artifacts from all around the world, including NHL trophies.
Visitors who want to know how it feels to be a player can try the Be a Player Zone. It's an interactive display with life-size video projection, which allows you to try to score a goal or be a goalie.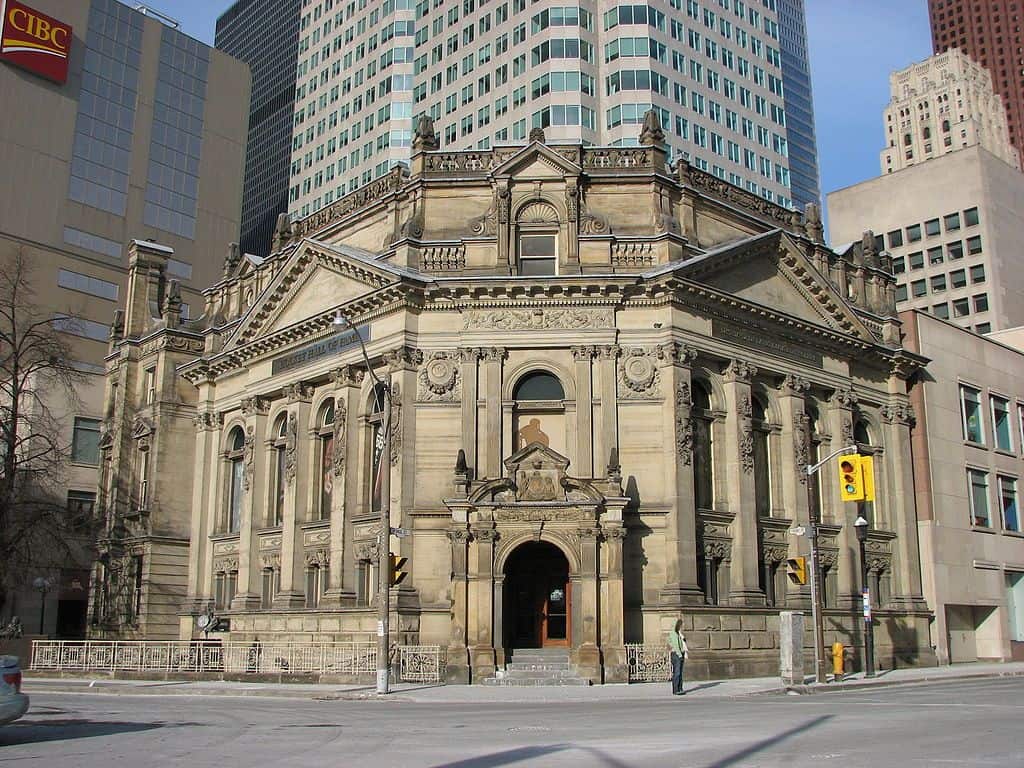 Bonus: Niagara Falls
We love giving you more for your money, so here's an extra point.
It won't necessarily apply to long weekends and short trips that you can easily add to your travel plans every year by learning about travel hacking or by incorporating a few budget-travel tips to your other trips, but if you have the time, Niagara Falls aren't too far away.
Andrew talked about them in an article about the best waterfalls in the world last week.
Summary
Toronto is an incredibly beautiful and diverse city that will make you instantly fall for it. As is the case for most major cities, there are many things to do, and it's hard to get bored!
Have you already visited this city? What other must-see places in Toronto do you recommend? We would love to hear your thoughts in the comments below!
Help us spread the word about our flight deals and travel tips by sharing this article and most importantly bookmark Flytrippers so we can help you navigate the world of low-cost travel!
Featured image: Toronto Skyline (photo credit: Berkay Gumustekin)
Advertiser Disclosure: Flytrippers receives a commission on links featured in this blog post. We appreciate it if you use them, especially given it never costs you anything more to do so, and we thank you for supporting the site and making it possible for us to keep finding the best travel deals and content for you. In the interest of transparency, know that we will NEVER recommend a product or service we do not believe in or that we do not use ourselves, as our reputation and credibility is worth far more than any commission. This principle is an essential and non-negotiable part of all our partnerships: we will never give any third-party any control whatsoever on our content. For more information on our advertiser disclosure, click here.
Share this post to help us help more people travel more for less: