Joining the bilateral NEXUS government program is one of the best travel tips, as you probably know by now. It's really amazing. I just did my NEXUS interviews in December 2022 and wanted to share my experience with you.
Overall, my NEXUS interview was very straightforward and simple, as I expected (because that's how Andrew, Flytrippers' other co-founder, experienced it 5+ years ago).
Here are the details now that NEXUS centers in Canada have reopened.
Basics of NEXUS and the NEXUS interview
The NEXUS program allows you to skip almost all wait lines (security and customs) in Canadian and American airports (and at major land border crossings as well).
We summarized the basics of NEXUS recently.
And for all the details, we have part 1 of our ultimate guide to the NEXUS program, including 7 amazing cards that give you NEXUS for free. Actually, better than free: they give you hundreds of dollars in free travel too.
(And our monthly video of the best travel rewards deals of the month, if you want help to choose the best card to get NEXUS for free, was this week and you can watch the replay!)
Part 2 of that NEXUS guide, with the detailed logistics of using NEXUS, is coming soon!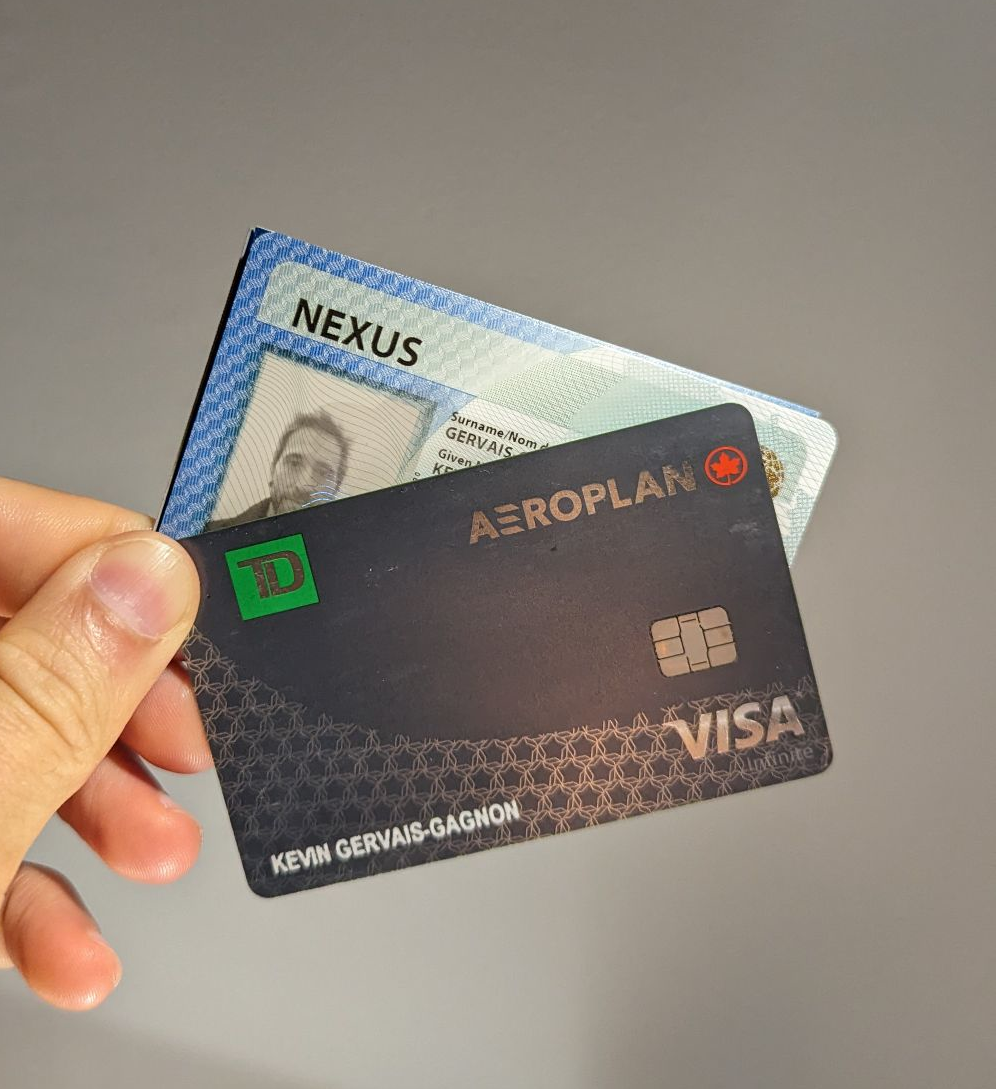 Booking my NEXUS interview appointment
After returning to Canada for Christmas, I took 1 minute every day to look at the NEXUS website. You just have to go back often.
As mentioned in our free ebook with the top 7 pro travel tips, it's not rocket science: you just have to invest the time and plan well, for everything travel-related.
On a Tuesday, I was able to spot an appointment slot that opened up for that Friday. So I got an appointment in just 3 days. It was at the Stanstead, QC / Derby Line, VT land border.
So I booked that right away, even if I did know back then that Canadian centers would reopen soon. I was only spending a couple of weeks in Canada, and as a digital nomad, I knew I wasn't going to return until next Christmas, so it made sense for me.
And as mentioned, the interviews at the land border could still be the best option for many travelers because of the new caveats with the interview process in Canadian airports.
You can read all the details about how to book your NEXUS interview in the post about the NEXUS center reopenings; it's really not very complicated.
In short, to find an appointment, check often, just like I did!
My NEXUS interview itself
Overall, my experience was exactly how Flytrippers' other co-founder described his NEXUS interview from 5+ years ago for you in our ultimate guide for the NEXUS program.
It took a total of just 20 minutes!
If you've made it to the interview, you're already approved! So it's not a confrontational interrogation or anything like that.
As you may know, the NEXUS interview is actually 2 separate NEXUS interviews. Let's look at those one by one.
The NEXUS interview – USA
I started with the American agent, who asked basic questions like whether I had ever been convicted of any crime or denied entry into the USA. Standard immigration stuff.
He then revalidated my personal information, like where I was born.
He asked me which countries I had visited in the past 5 years, and when I said there were over 50, he just said "never mind."
You need to list your visited countries on the NEXUS application, but I did mine in 2019 before the pandemic the governmental response to the pandemic shut down NEXUS completely, and I have been to 24 new countries since then…
That was it on with the USA agent.
The NEXUS interview – Canada
Then I spoke with the Canadian agent, and he didn't ask any questions. He just explained how the program works very briefly.
For example, he took the time to explain that you don't need the physical NEXUS card to take advantage of the benefits offered on the USA side, namely the priority lanes for TSA PreCheck in USA airports and Global Entry at airport customs.
That's precisely what part 2 of our guide will cover, by the way. But anyway, he told me that I could start using those benefits as soon as my final approval comes through following the interview, even if my card hasn't arrived in the mail yet. The Canadian benefits require the physical NEXUS card, as does entry into the USA by land.
The agent explained that I'd have to scan my iris the first time I'd use my NEXUS card at a Canadian airport. Finally, he explained that I needed to declare anything I was bringing back to the country. He also explained that I was responsible for knowing my exemption limits, since they assume that you know them and won't tell you at the border.
My NEXUS post-interview process
At the interview, I was told final approval would come within 48 hours, and the NEXUS card could take 3 weeks to arrive by mail.
In reality, I got an email saying I was approved less than 2 hours after the interview.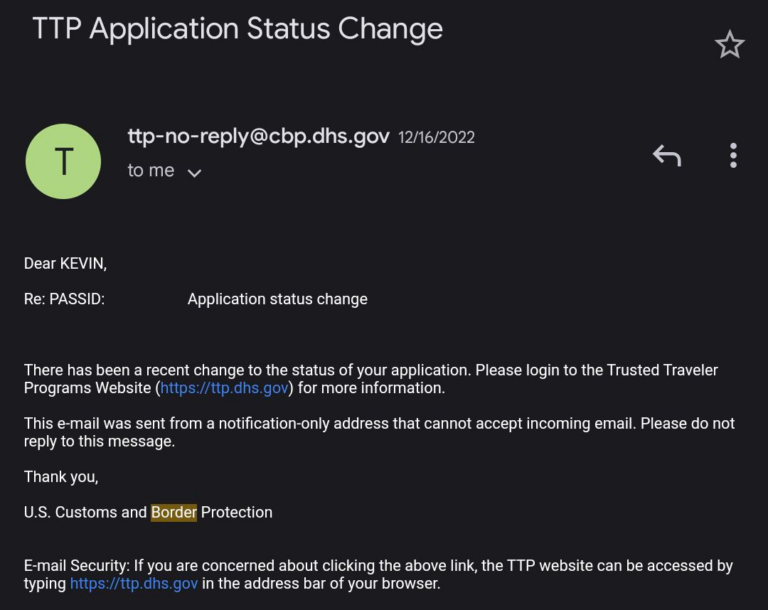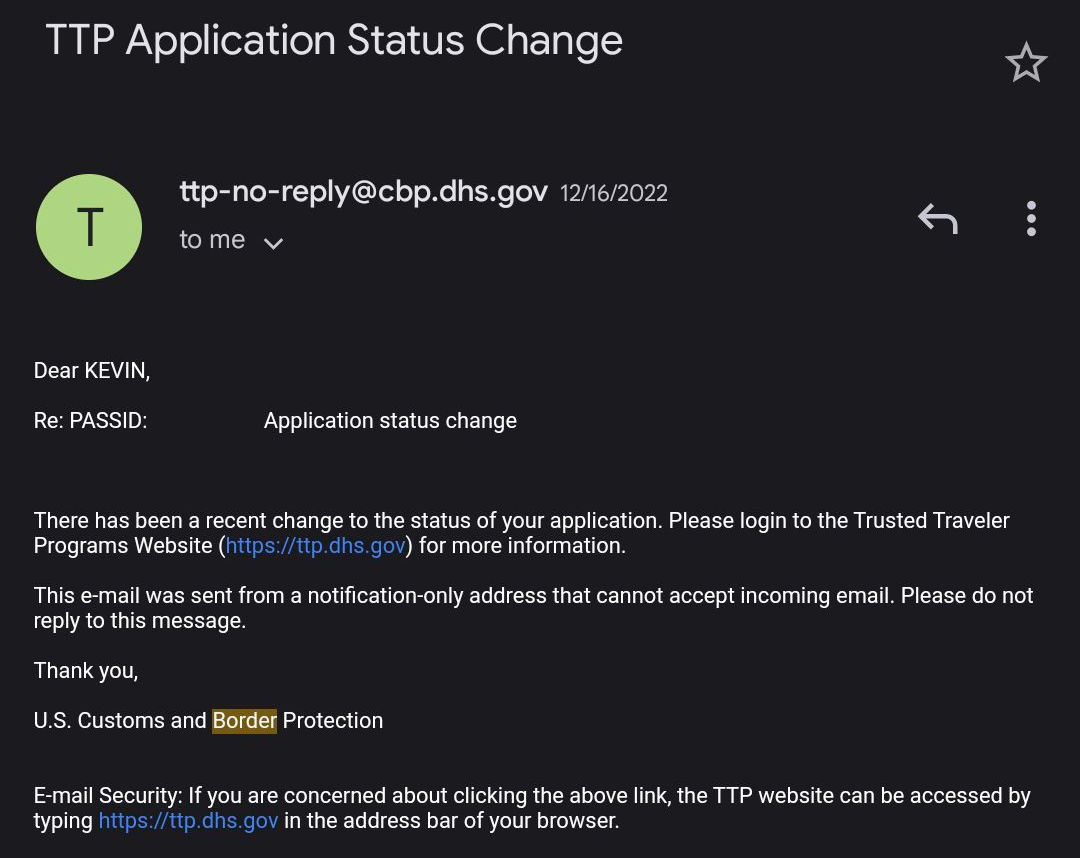 I got my NEXUS card in the mail in about 3 weeks.
I had already left Canada by the time it got there, but I had it shipped to me in Mexico, where I was then (I'm now in Bali to take advantage of the deal for 17 free nights in beautiful hotels; more details to come).
So, all in all, the NEXUS process is very efficient… at least once you've made it to the stage where you can schedule your interview.
Want to receive all of our best tips to make travel more efficient and affordable?
Summary
Getting a NEXUS card is one of the best travel tips to make your trips more efficient. The process I went through for the NEXUS interviews took me just 20 minutes and was pretty straightforward, both for the American interview and the Canadian interview.
What would you like to know about the NEXUS program? Tell us in the comments below.
See the deals we spot: Cheap flights
Explore awesome destinations: Travel inspiration
Learn pro tricks: Travel tips
Discover free travel: Travel rewards
Featured image: At the land border for my NEXUS interview (photo credit: Kevin Gagnon/Flytrippers)
Share this post to help us help more people travel more for less: