Experienced travellers are very often annoyed by people who lean on to their seat's headrest to walk down the aisle. Especially since there's a handrail built-in… precisely for fliers to hold on to.
We know that among those who take advantage of the great prices on our cheap flight deals page, many might not fly that often. In fact, even more experienced fliers simply don't realize that some behaviors should be avoided. It's not that they have bad intentions: many things are often not very intuitive and if you don't know about them, you don't even know that something is frowned upon.
We recently shared the 10 behaviors to avoid on the plane but my recent trip to Austin for a travel industry conference made me realize that there's another thing that a lot of people don't seem to get (leaning on to the headrests to walk down the aisle). It's obviously unpleasant for those sitting in those seats… but more importantly it's just not necessary at all since planes have an overhead handrail designed precisely for you to hold on to.
So here's another pro tip that you might not know about like the US gas pump payment one this weekend.
The "Secret" Handrail On The Plane
I've taken 200+ flights in my life so this is something I kind of took for granted and assumed that people knew… but seeing how many travellers lean on to the seats when walking on planes, maybe it's not as well-known as I thought it was.
First things first: no need to tell you why it's unpleasant to feel passengers pushing their body weight down on the headrest designed to support your head, right? It goes without saying: that's not what headrests are made for.
You've probably felt it at least once if you've sat in the aisle seat, or maybe you've done it yourself not knowing about the alternative. But a few weeks ago on one of my flights, for the first time ever I saw a flight attendant actually take the time to tell passengers to stop doing it and tell them to use the handrail. The passengers were completely taken aback by this discovery, it was clear they didn't know about it, so maybe you will be glad to learn about this too.
And I put the word "Secret" between quote marks but it's not secret at all… it's just that many have never noticed it.
Here's what the interior of most recent commercial planes looks like.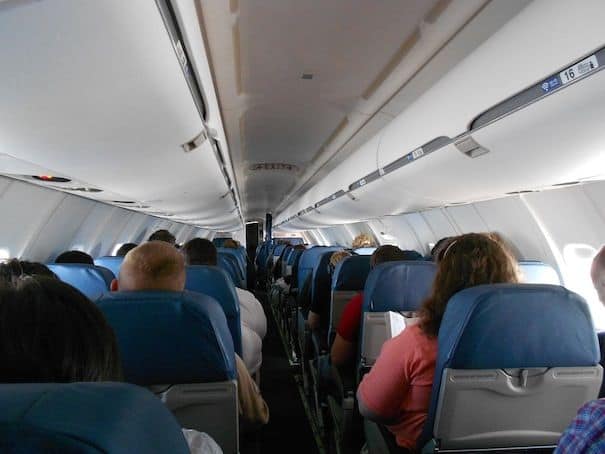 See the darker gray strip? Just under the overhead bin, where the seat numbers are marked?
That's a handrail. It's there to help you walk down the aisle. Yes, specifically designed for that! They really thought of everything (okay, maybe not, but at least they thought of this).
Here it is in yellow to highlight it just to be clear, and then a better shot.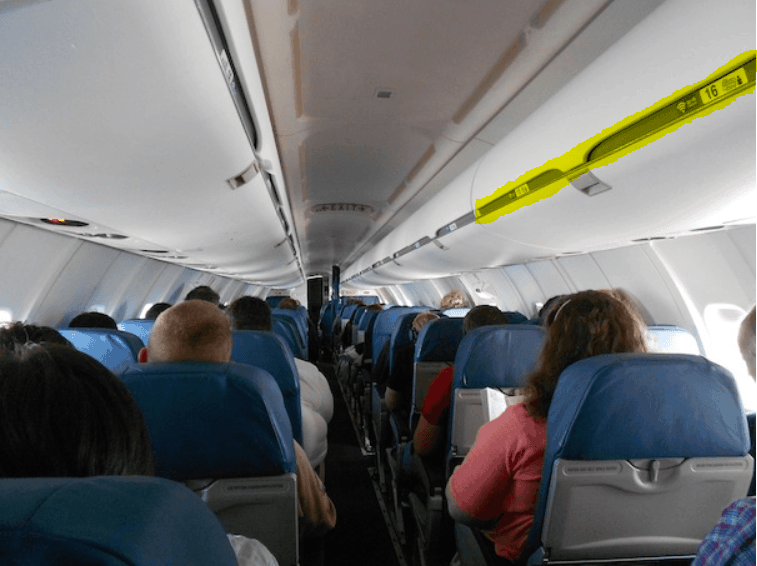 Here is a close-up picture of the most common type of handrail, the one you'll find on short-haul aircraft (the above picture is on smaller regional jets, I chose it because the dark gray offered more contrast to be sure you could see it).
That's not just a useless gap or a funny curve just for the fun of it, it's a handrail.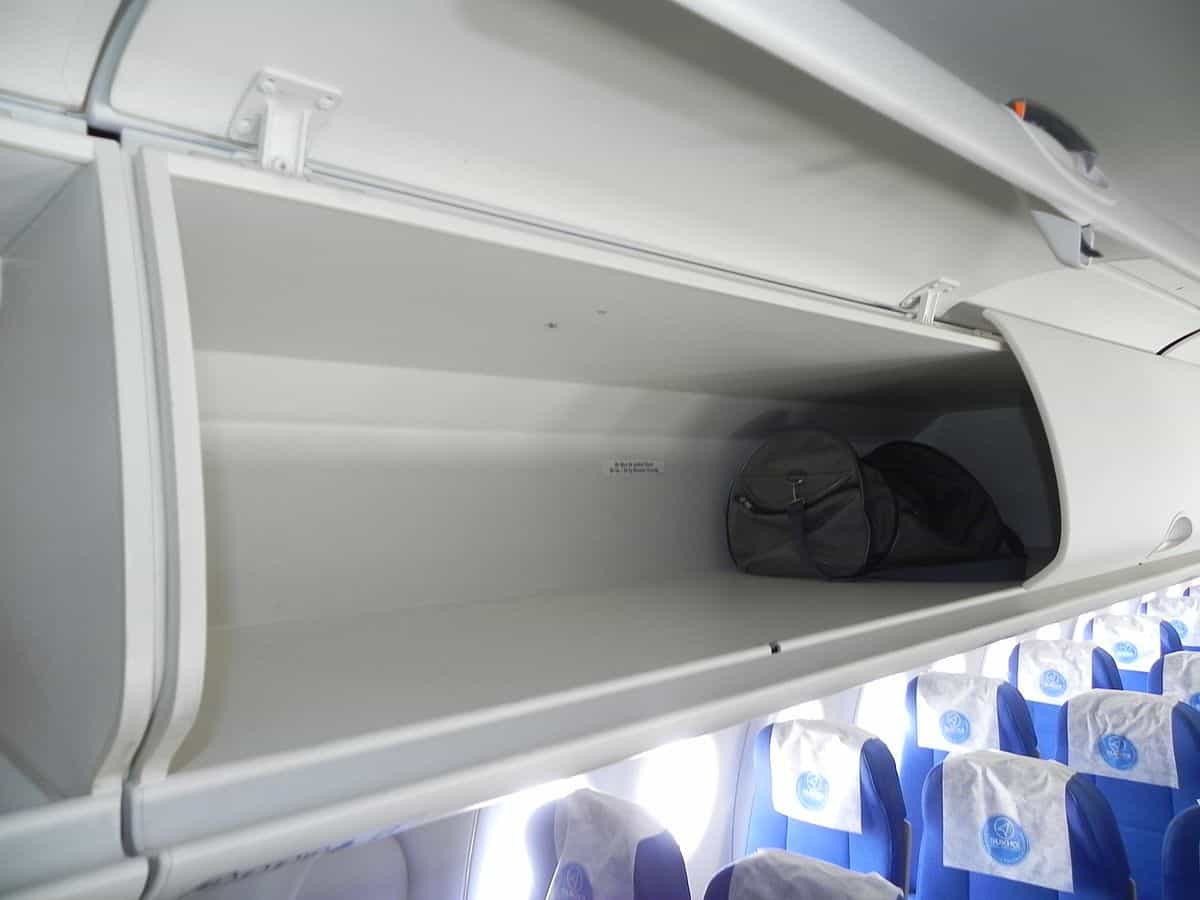 And finally here is an example of someone using the handrail correctly and not leaning on to the headrests and seats to illustrate.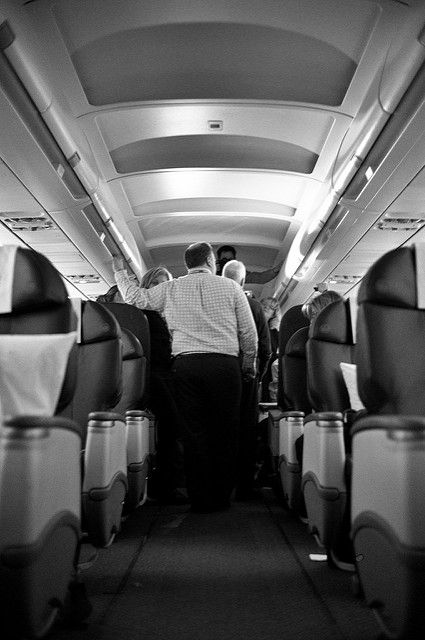 There you have it! Now that you know the trick, you can easily walk down the plane's aisle on your next flight. Don't hesitate to share this tip with your travel buddies!
And make sure to subscribe to our free newsletter to get more great travel tips (and our flight deals at 50% off of course).
Help us spread the word about our flight deals and travel tips by sharing this article and most importantly bookmark Flytrippers so we can help you navigate the world of low-cost travel!
Advertiser Disclosure: Flytrippers receives a commission on links featured in this blog post. We appreciate if you use them, especially given it never costs you anything more to do so, and we thank you for supporting the site and making it possible for us to keep finding the best travel deals and content for you. In the interest of transparency, know that we will NEVER recommend a product or service we do not believe in or that we do not use ourselves, as our reputation and credibility is worth far more than any commission. This principle is an essential and non-negotiable part of all our partnerships: we will never give any third-party any control whatsoever on our content. For more information on our advertiser disclosure, click here.
Cover image by Althairkh
Share this post to help us help more people travel more for less: