Is there anything better than the soothing sound of the ocean, the softness of sandy beaches, and the turquoise hue of the water? The lure of the Mediterranean lifestyle has drawn travelers to these vibrant islands for ages thanks to their turquoise seas and teetering oceanside villages.

"If there is a heaven, it is bound to have an island attached to it." – Confucius
From sun-kissed beaches to legendary cities, awe-inspiring art, and ancient ruins—these Mediterranean islands have something for everyone. It's truly a feast for the senses.
A perfect mix of culture and relaxation. A perfect mix of traveling and vacationing: that is what's great about these islands. If you're like me and aren't a fan of doing nothing for a full week, and you prefer not spending your rare time off from work only relaxing, these islands are a great spot to combine some rest and actual traveling. They all have so much history.
We have a great tip to save hundreds when flying to either one of these islands (it's the same tip for each one). We'll soon share it, along with a complete guide to finding cheap flights to Europe, stay tuned. But these destinations are sometimes discounted: we recently spotted a flight deal to Malta, so keep an eye on our cheap flight deals page to realize your Mediterranean-island vibe dreams.
Here are 10 islands to visit in the Mediterranean Sea.
1. Malta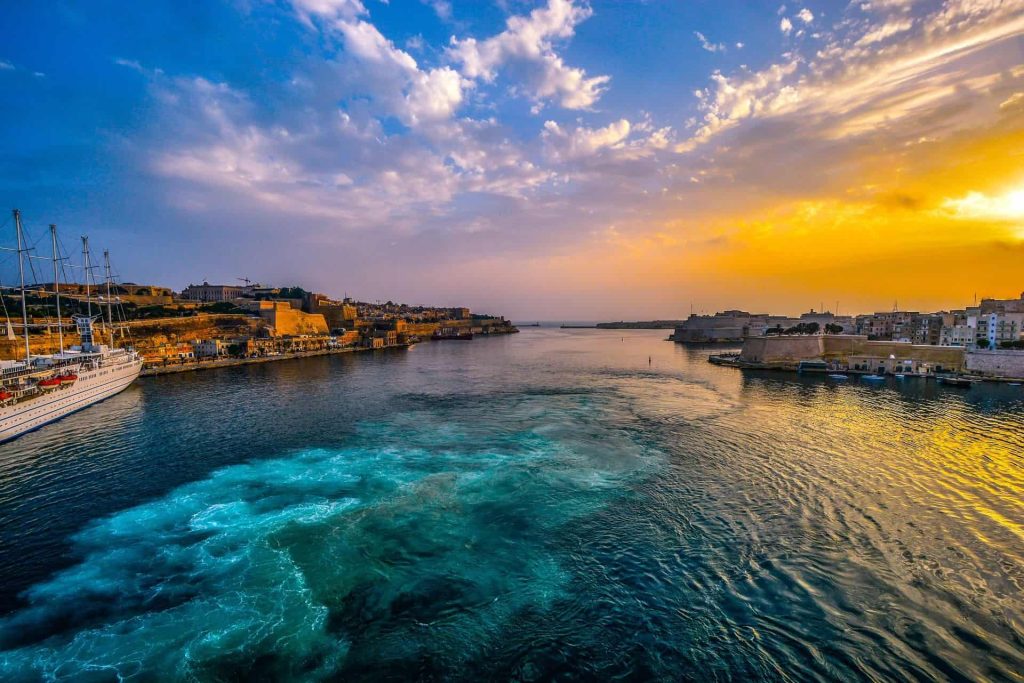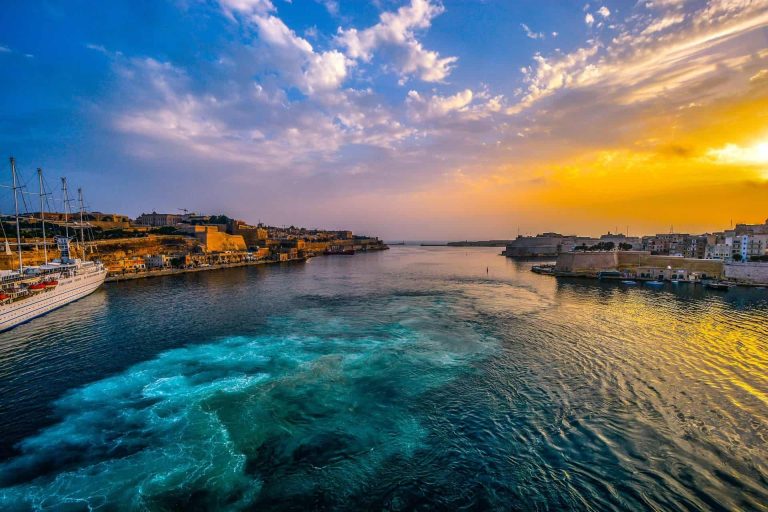 Let's start with two island-nations.
Lying between the North African coast and Sicily is the nation that has been inhabited for centuries. The sovereign nation of Malta comprises elegant architecture, undisturbed layers of history, and otherworldly landscapes. From fossil-studded cliffs to prehistoric temples and hidden coves, you'll surely find something of interest in Malta.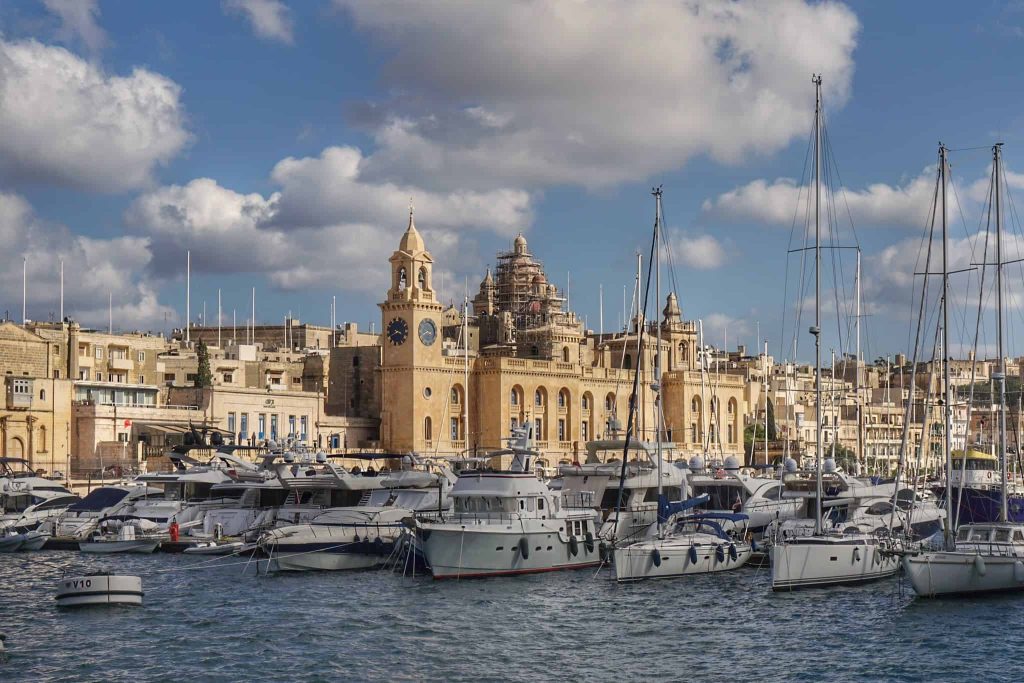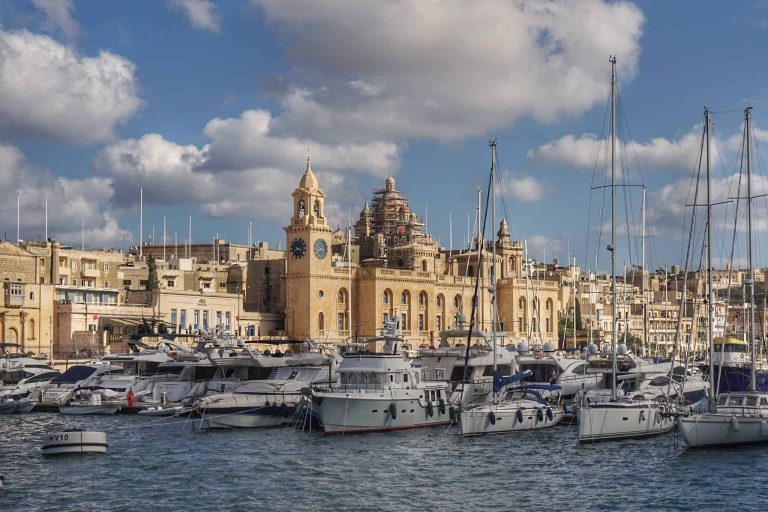 Why visit Malta?
Malta has several marinas that jostle with boats. If you want to be on the water, you can explore the island in royal yachts, speedboats, or the traditional brightly-painted water taxis. Or, you can take a ferry tour to experience the magic of the country.
Activities abound in Malta, above or below the water. Divers and snorkelers have an abundance to explore in the world of crags, wrecks, and caves beneath the surface. Above the water, there are pathways filled with views that link historical structures with isolated coves.
I am not a fan of Game of Thrones at all, but if you are interested, Malta is one of the countries where the show was filmed, as it has great architecture. The old towns are magnificent.
2. Cyprus


The ancient ruins, old harbors, and desolate beaches define the island country of Cyprus. Venture beyond the stretches of sun-soaked sand to discover the compelling culture and landscape steeped in myth, riddled with ancient glory.
I spent just under a week there in March and road-tripped around most of the Greek part of the island; I was definitely surprised by how beautiful it was. I will share an article about this soon.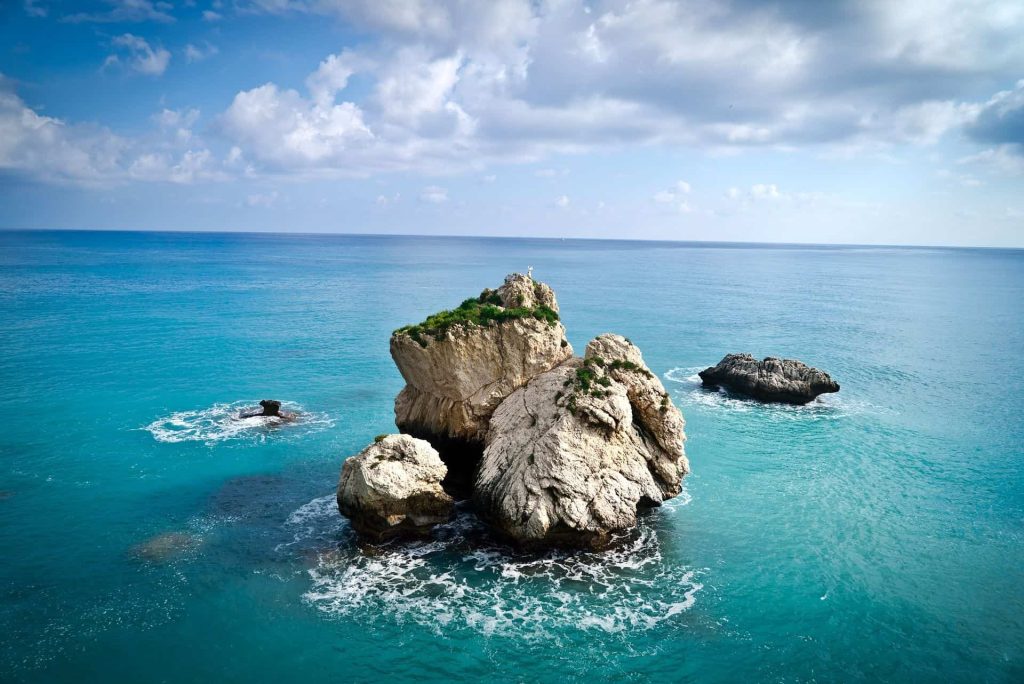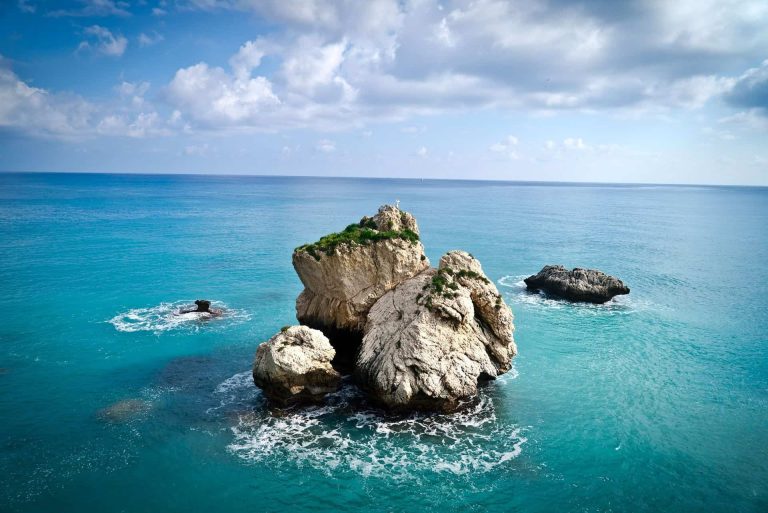 Why visit Cyprus?
The irresistible charm of Cyprus presents travelers with historic sites and vibrant culture. You'll find some of the cleanest beaches in all of Europe in Cyprus, but there is so much more to see. From soaking in the beauty of the beaches to taking part in adventurous activities, like hiking or exploring ancient ruins—you can do it all.
There are old monasteries and you can take advantage of exploring both the Greek culture and the Turkish culture on the same island. The capital city is unique: it is split into two parts by a UN buffer zone, as the northern part of Cyprus has declared its independence as the Turkish Republic of Northern Cyprus.
3. Sicily, Italy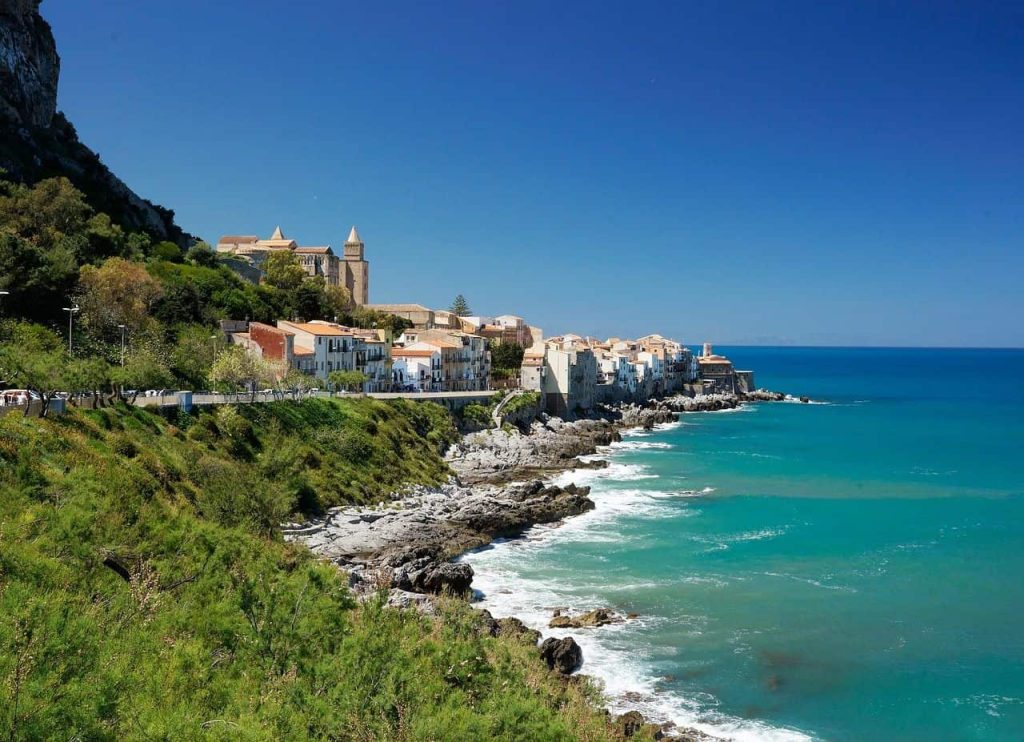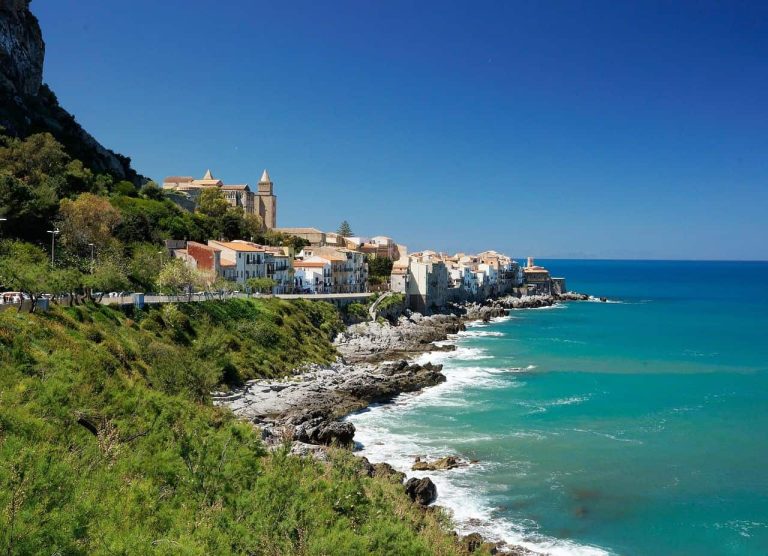 The largest (and most populous) Mediterranean island, located just off the "toe" of Italy's "boot," takes the heart of many travelers with its timeless scenery. The glory of the sparkling Mediterranean Sea surrounds Sicily and its diversity of cultural treasures and landscapes.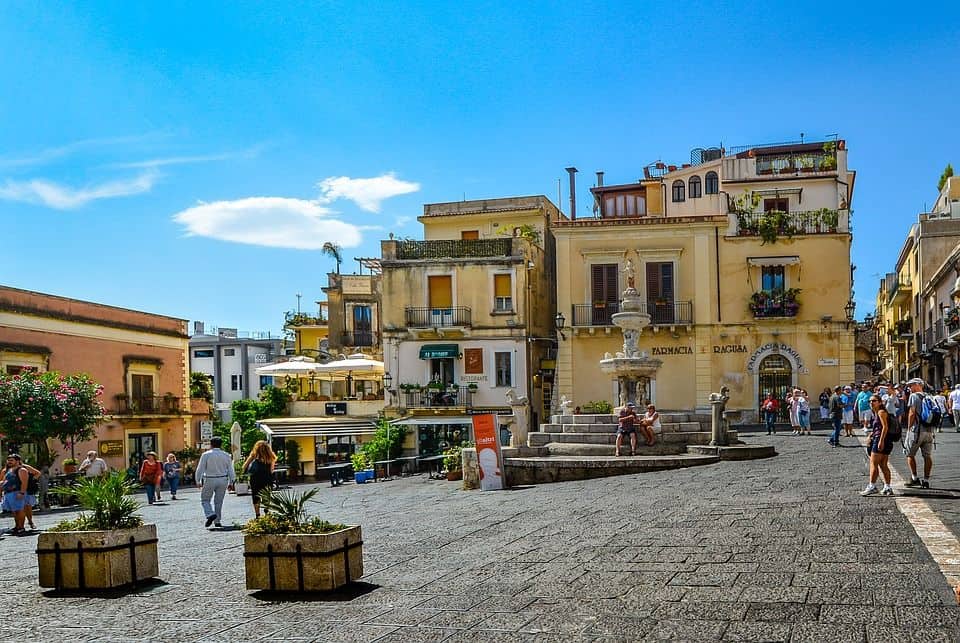 Why visit Sicily?
The varied landscape in Sicily creates a powerful impression. This island is bursting with architectural gems and artistic heritage.
Famously beautiful, Sicily sits perfectly in the heart of the Mediterranean. Its charm lures visitors from all over the globe. It is prized by endless ancient cultures—Carthaginians, Phoenicians, Romans, Greeks, and Elymians—all of whose bones are buried here.
Be it the monumental rubble of Selinunte or the classical perfection portrayed by Agrigento's Concordia temple, or the glory of a satyr dancing statue—the reminders of past civilizations lie everywhere.
4. Sardinia, Italy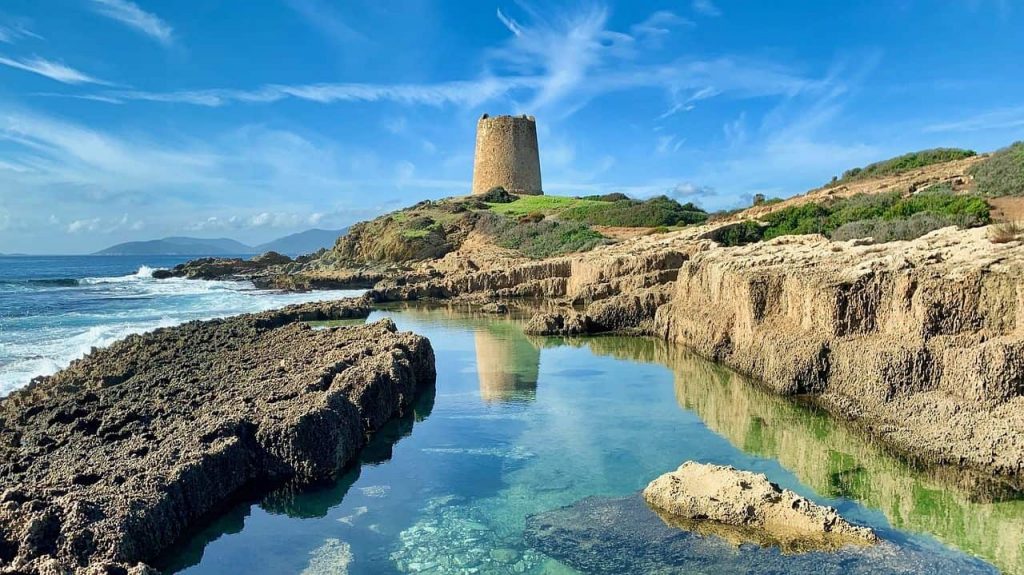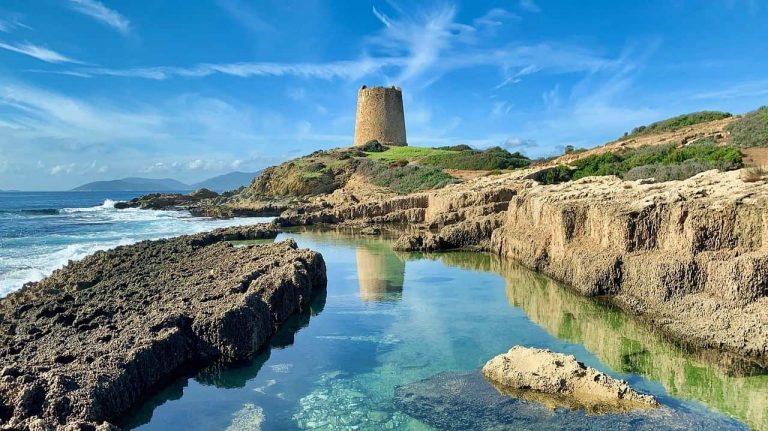 The large Italian island in the Mediterranean (the second-largest and second-most-populous) captivates with its otherworldly beaches and wild, uncharted areas beyond its coastline. The roads here resemble prehistoric puzzles, making for a thrilling drive along the coast. Millions of sheep roam freely, making this one of the more unique islands to visit in the Mediterranean Sea.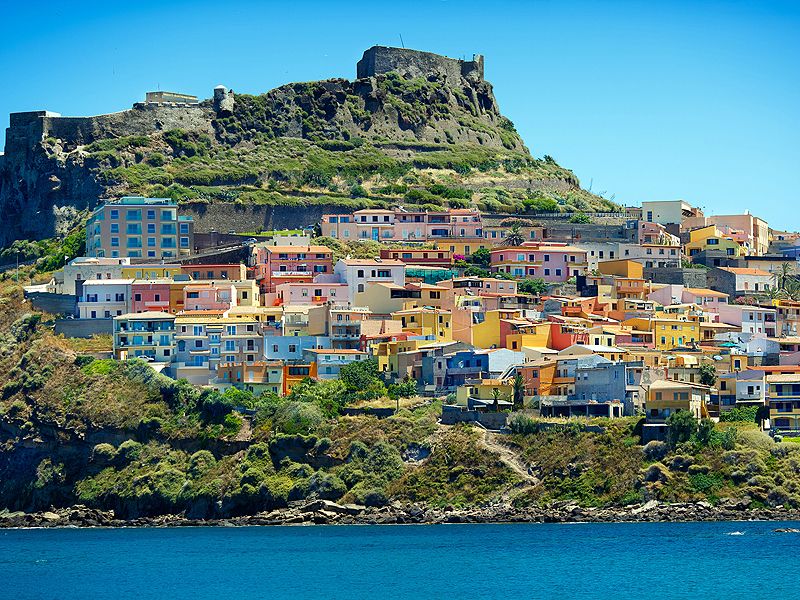 Why visit Sardinia?
Sardinia is the place with the dreamiest beaches you could imagine, without having to step too far away from European shores. Yes, the sea is the bluest blue, and the sand is perfectly white. The beauty that is steeped into every crevice of this island is unimaginable.
Whether you choose to go fast or slow, country or coast, this fabulous island of Europe packs exciting adventures. You will experience a different side of Italy, and if you choose your itinerary wisely, you might be able to avoid crowds entirely.
5. Corsica, France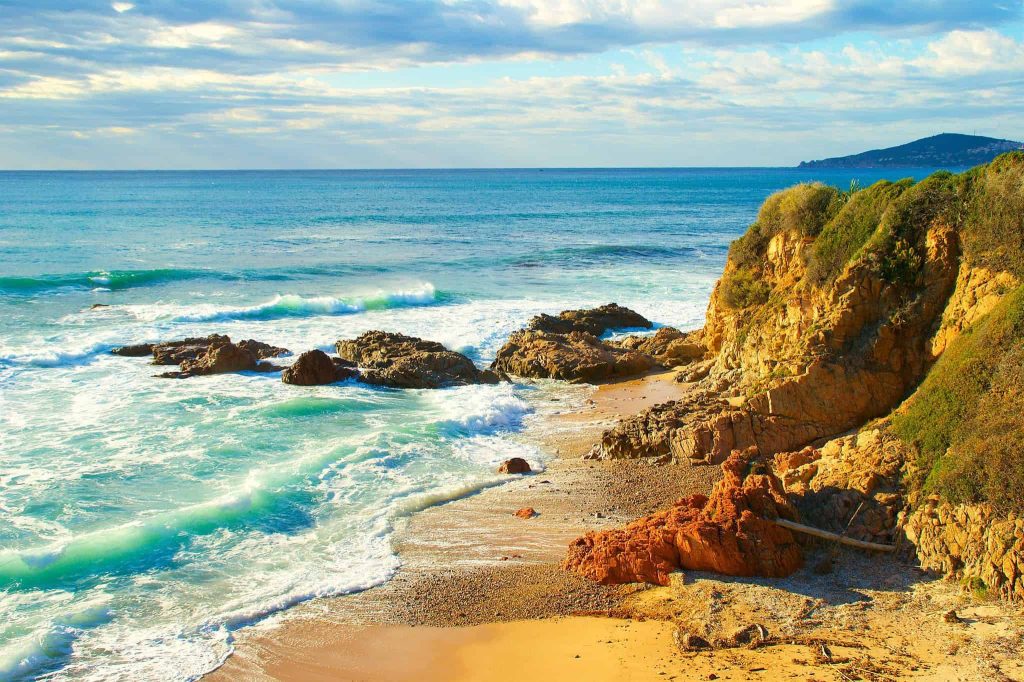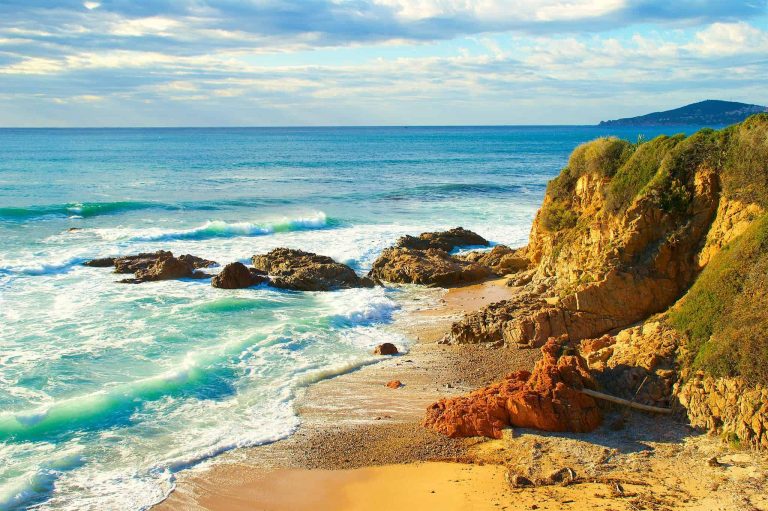 If you love the outdoors, then Corsica is your playground. This mountainous Mediterranean island resembles a magnificent, miniature continent. The astounding geographical diversity is worth a visit.
The landscape of this island varies from vibrant coastal cities to glittering bays, fabulous beaches, mountain ridges, dense forests, villages on the hilltop, and valleys.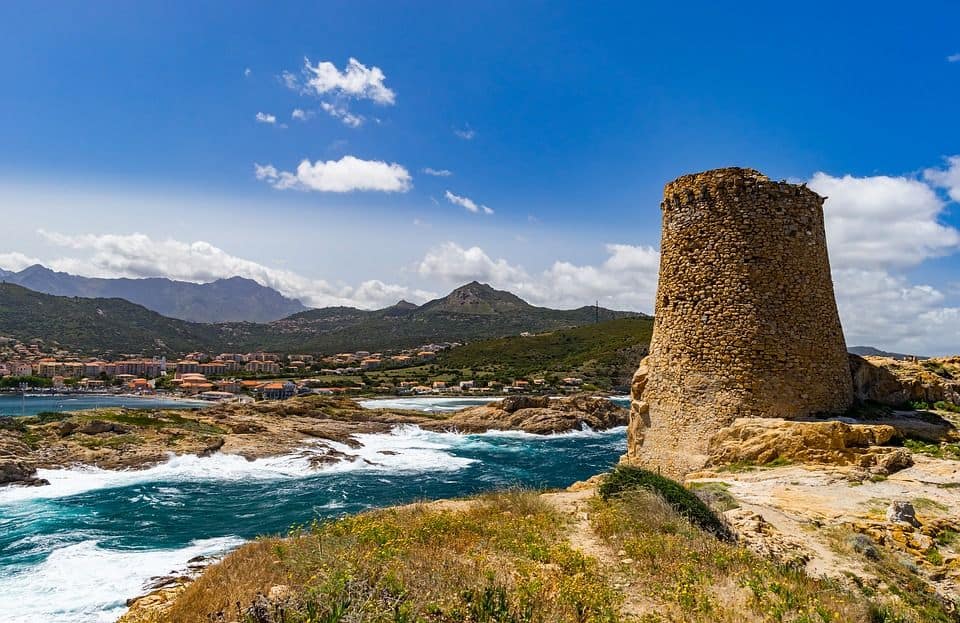 Why visit Corsica?
Traveling to Corsica offers diverse opportunities. Be it canyoning and hiking to sunbathing and snorkeling, delving into the multifaceted history of the island, and devouring local delicacies—there is a lot to do here. Experience the cuisine, culture, character, and language of Corsica, which is entirely different from France.
6. Crete, Greece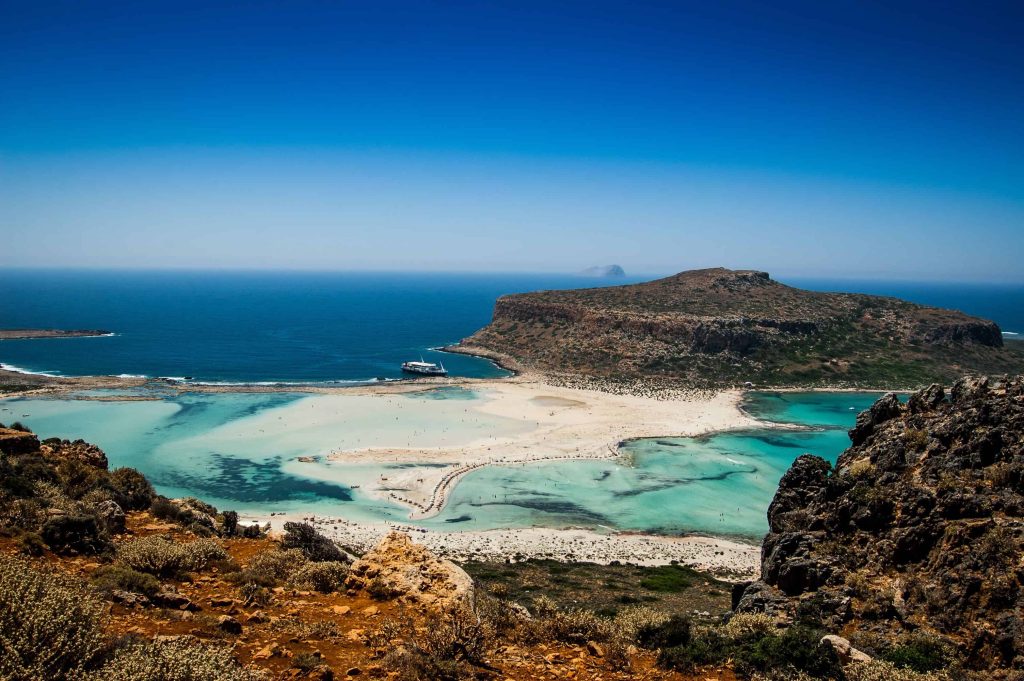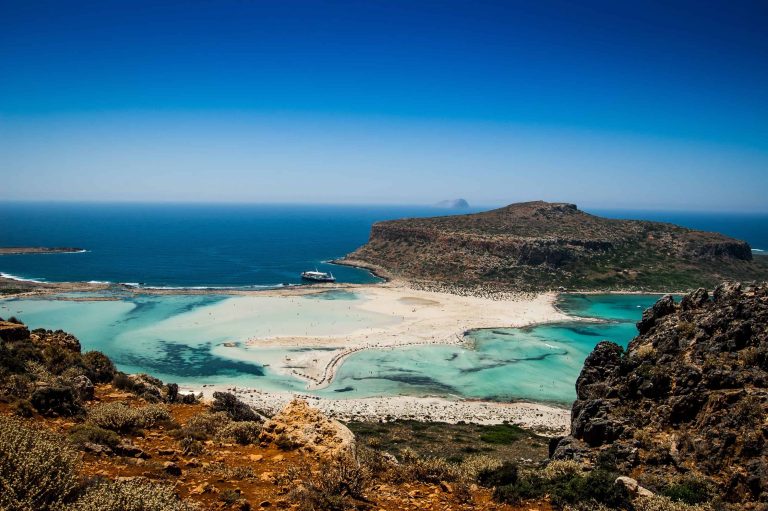 Greece's largest island, Crete, is home to the charismatic harbor lying in the glittering Mediterranean. It's truly a tapestry of ancient treasures, splendid beaches, dreamy villages, and vibrant cities where the locals share their fantastic cuisine, traditions, and generous spirit.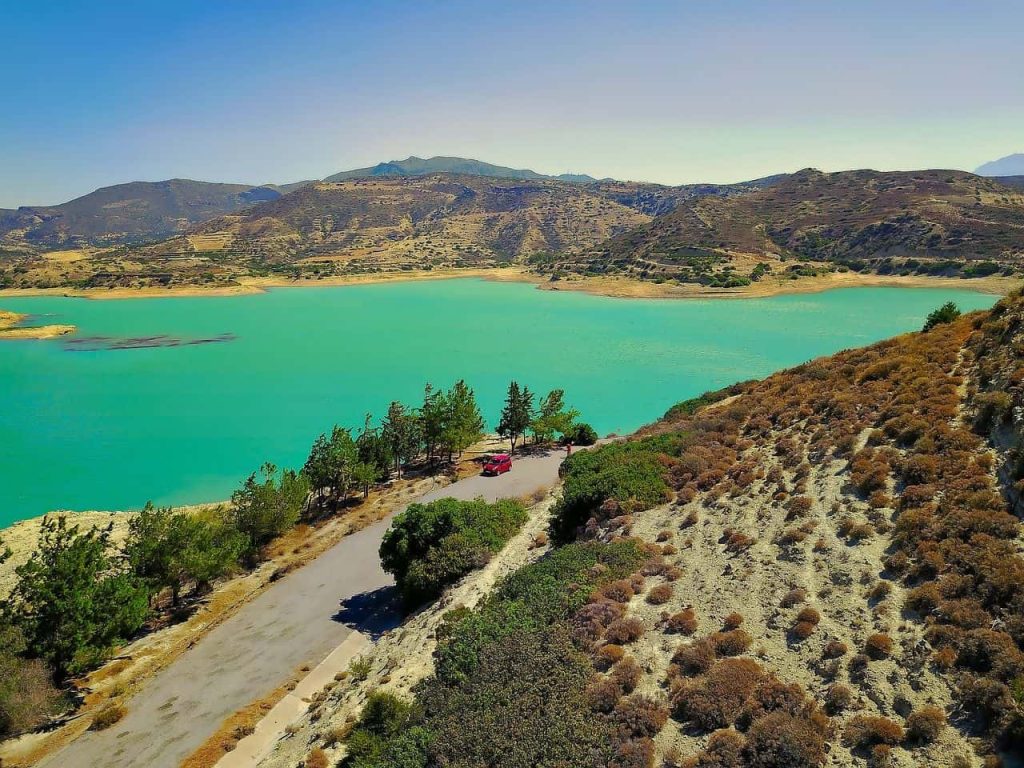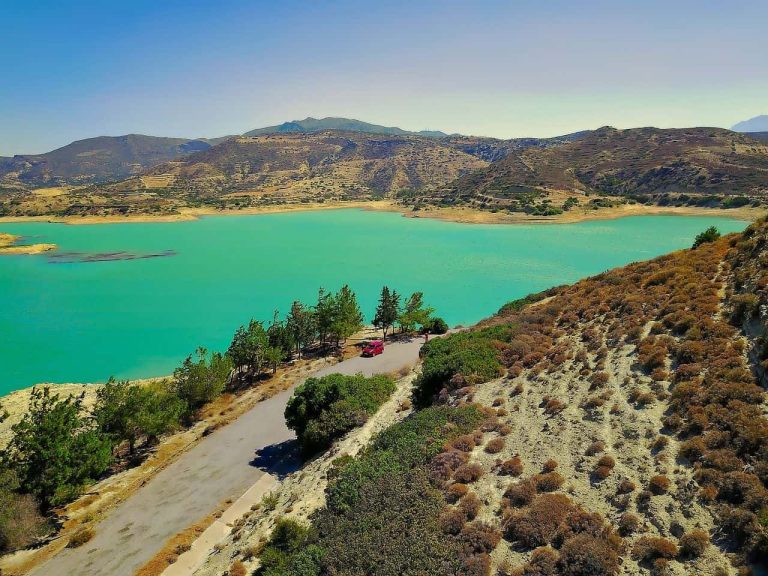 Why visit Crete?
How the landscape unfolds in Crete is undeniably artistic. Rugged canyons dot the island inland, cliffs line the southern coast, and sun drenches the northern beaches.
In between, you'll discover round-shouldered hills, snowcapped mountains in winter, and moody villages. Trek through the longest gorge in Europe, go on a driving spree, hike your way to the caves, or simply leave your footprints on the sandy beach. The crystalline waters also offer snorkeling, kayaking, and boating.
7. Santorini, Greece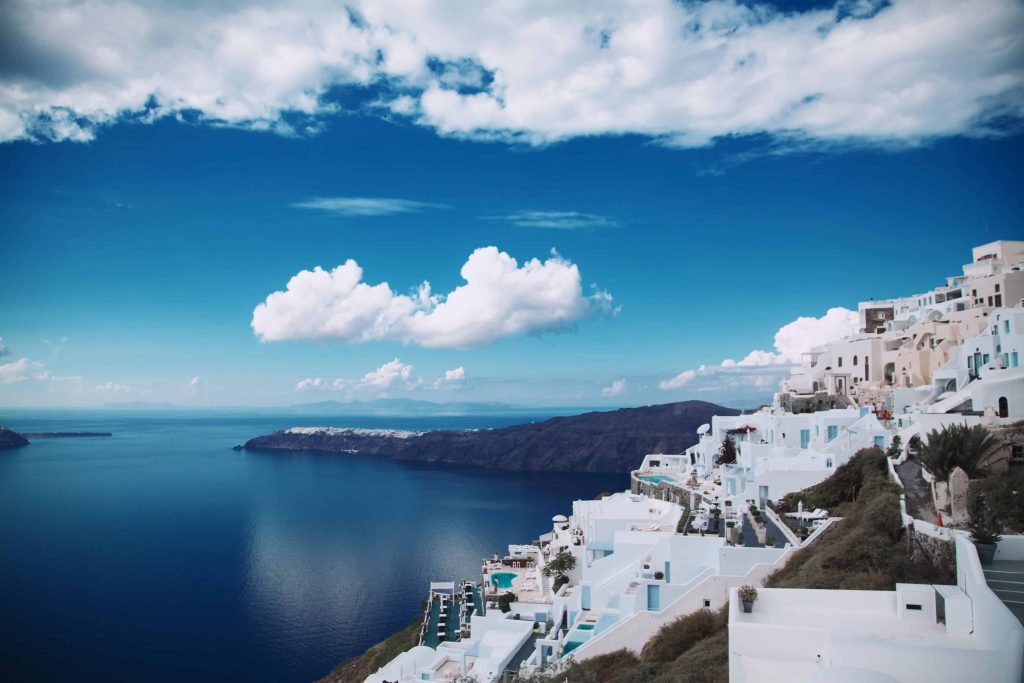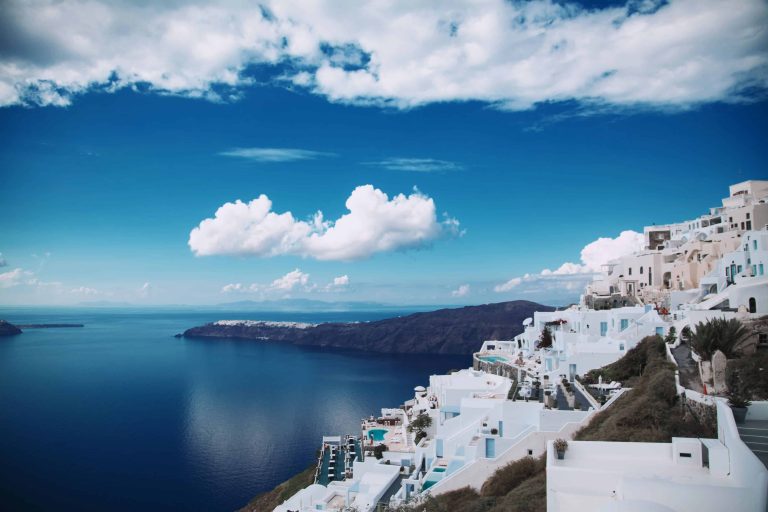 When approaching the island in the Aegean Sea, Santorini, it's hard not to be amazed by the cliffs that soar high above the azure water. You might not know that you're sailing in a massive crater created by volcanic eruption ages ago.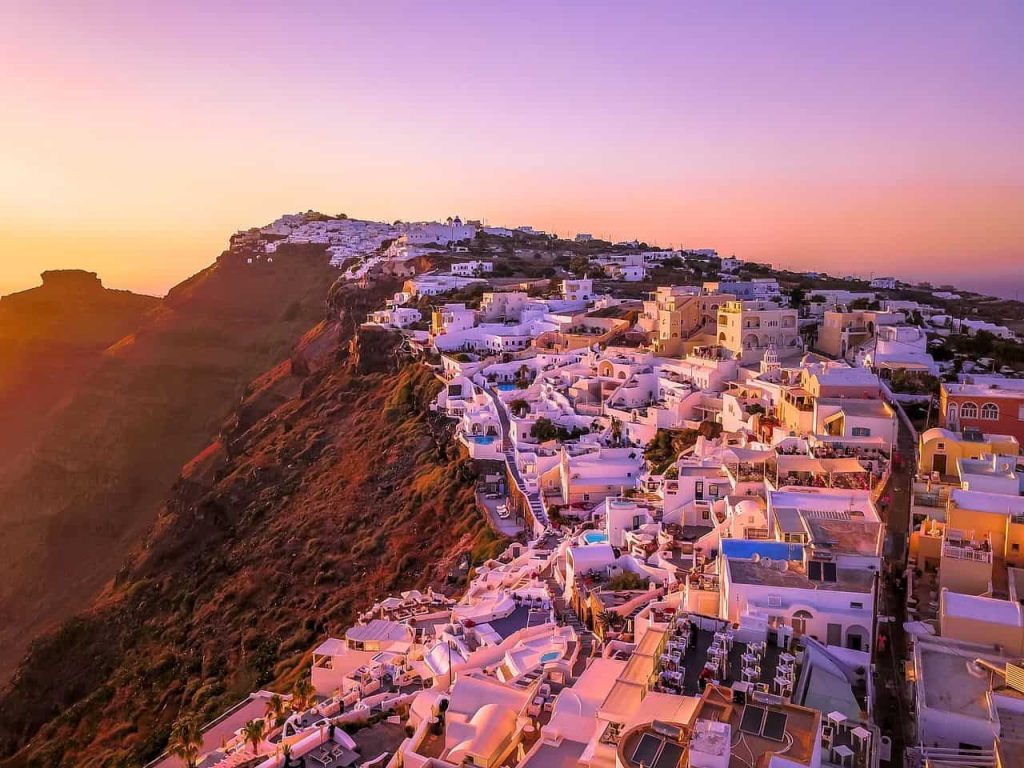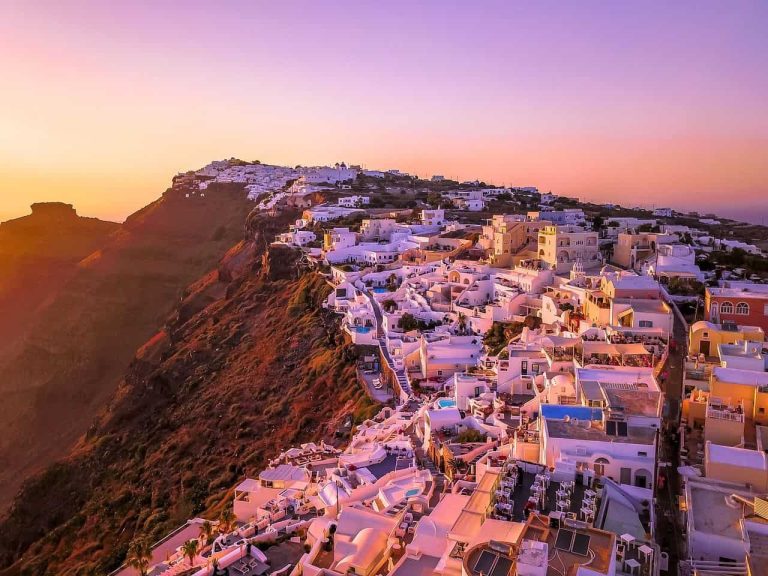 Why visit Santorini?
You've definitely seen those pictures before. You know why you should visit Santorini, it's stunning.
The clifftops are lined with white Bronze-Age houses in the main villages, Oia and Fira. Each evening, you can join in with the crowds that break into applause when the sun sets below the horizon. The island offers plenty of opportunities to explore by hiking around ancient sites.
8. Mallorca, Spain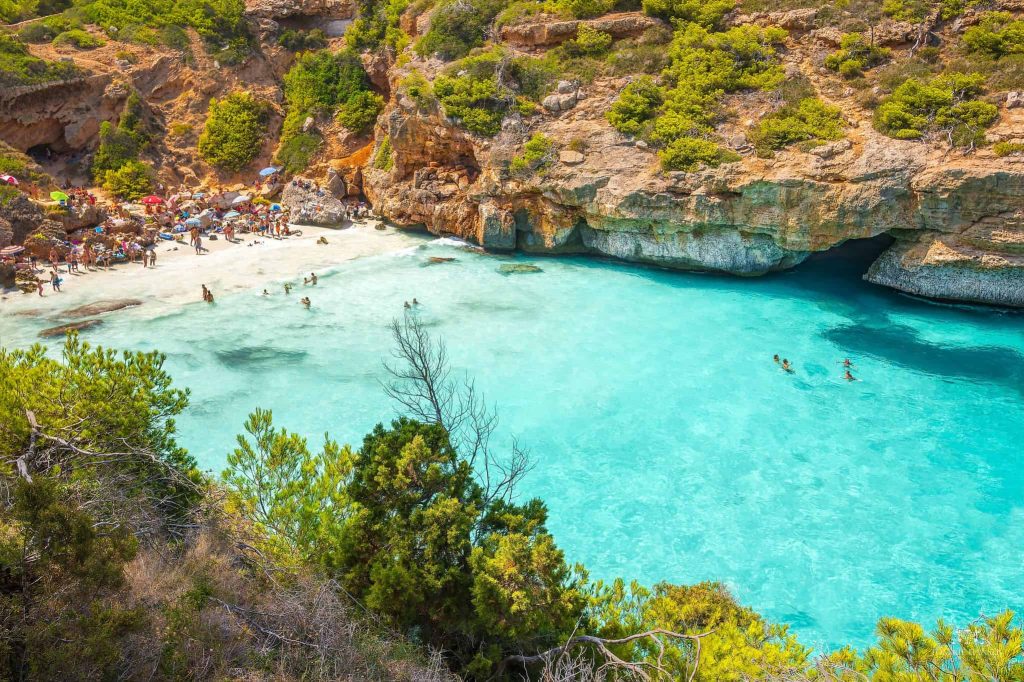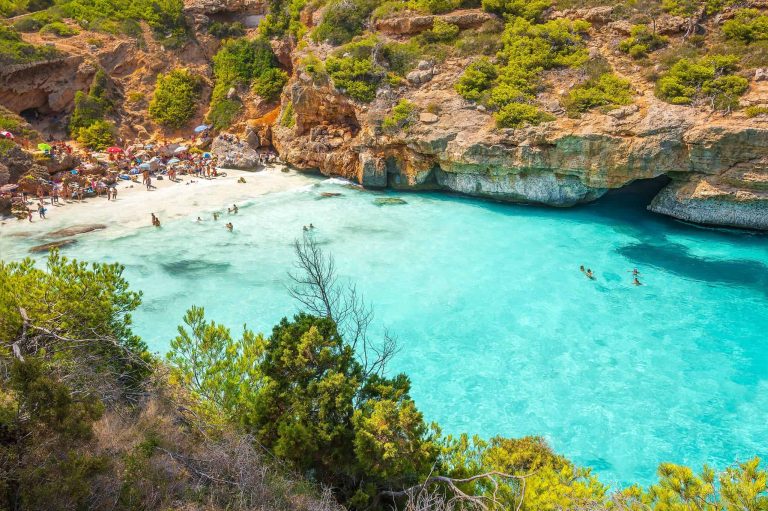 The classic Mediterranean postcard imagery truly replicates Mallorca in Spain. The sunny personality of Mallorca stems from its ravishing beaches, remote mountains, soulful hill towns, and azure views.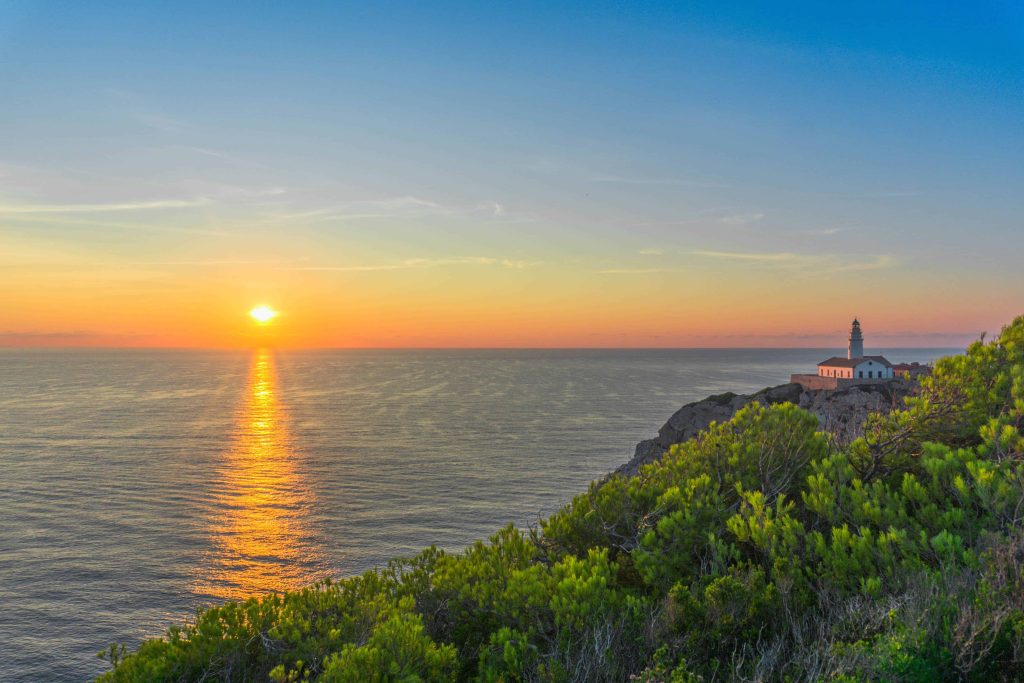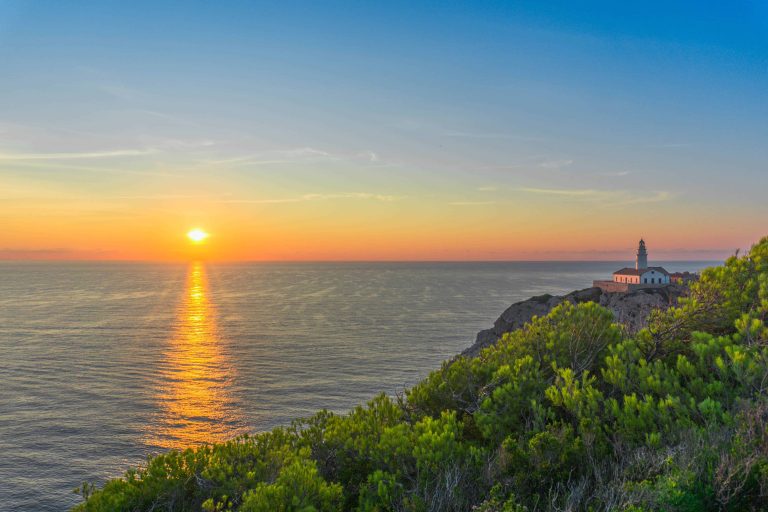 Why visit Mallorca?
Mallorca is one of the main summer holiday destinations for several reasons. The primary reason is obviously the stunning coastline. Beyond the beach resorts lies the coves that braid through the island like a string of delightful beads—each reminding the visitors as to why the beaches on this island will never lose their appeal.
Travel west to witness the sapphire seas and dramatically sculpted cliffs. Head all the way north for hiking towards the tree-lined bays, drive south towards bone-white beaches or east where you can scope out the deserted coves.
9. Ibiza, Spain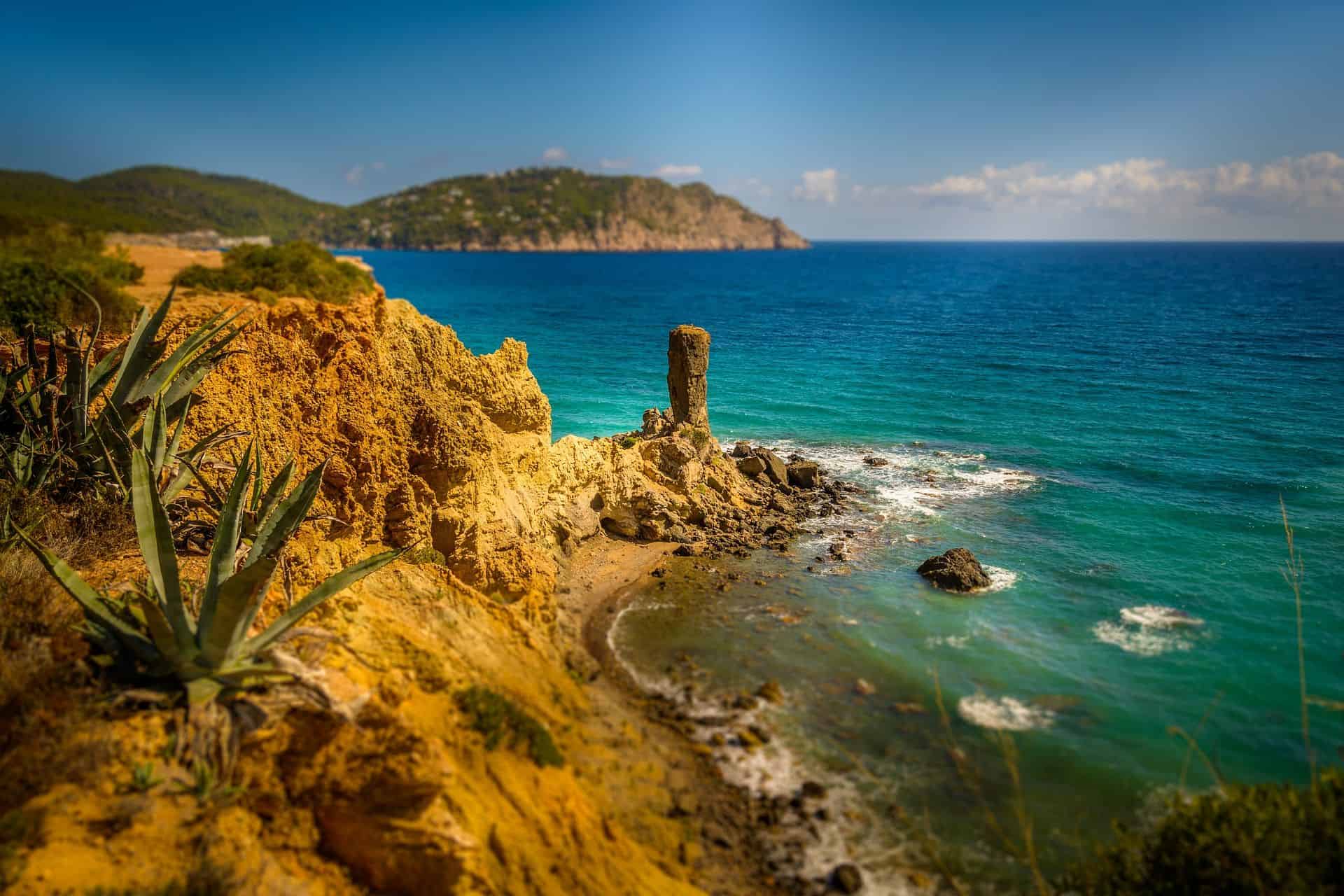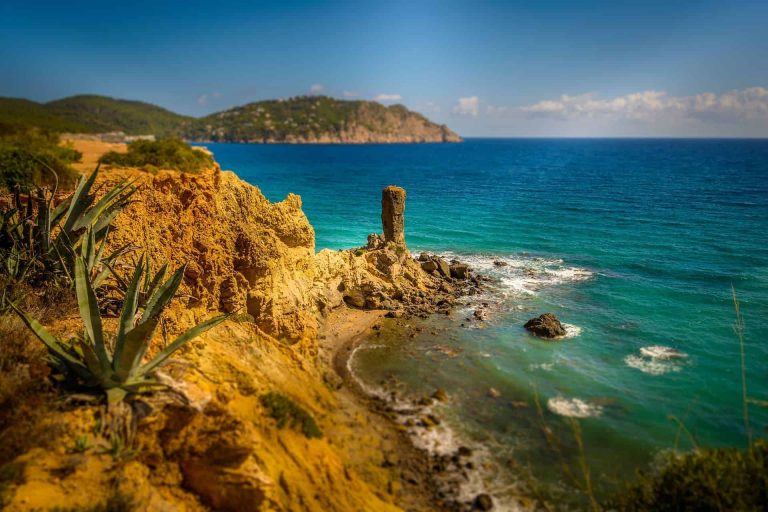 Tenth on our list, Ibiza is one of the most versatile islands to visit in the Mediterranean Sea. It's set up for the hip all-night raver, and blissed-out beach beau. It becomes the ultimate and most happening destination for clubbers in the summer. But, for the rest of the travelers, this breathtaking island in the Mediterranean Sea is all about boho-glam style or chilling at sunset.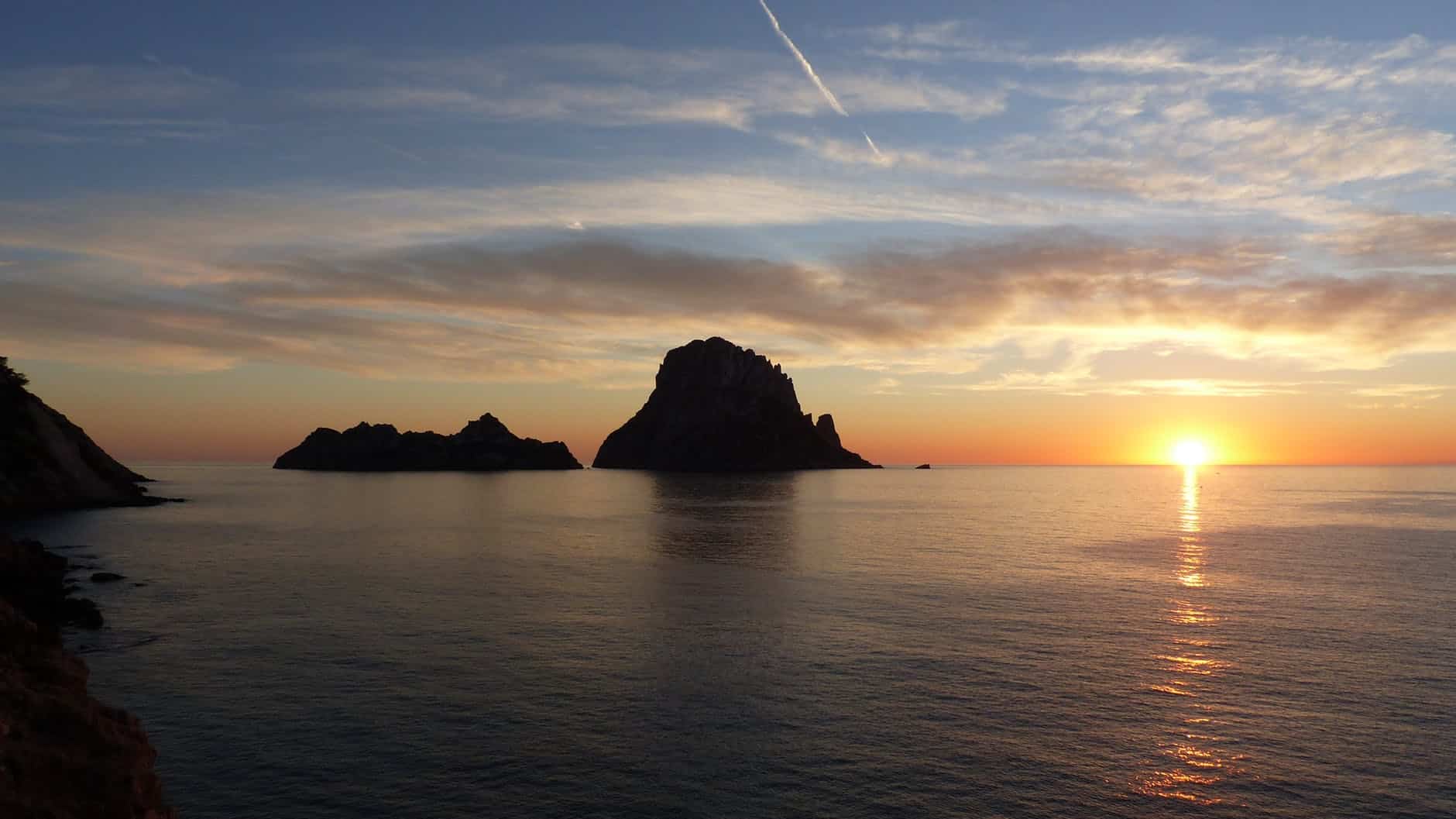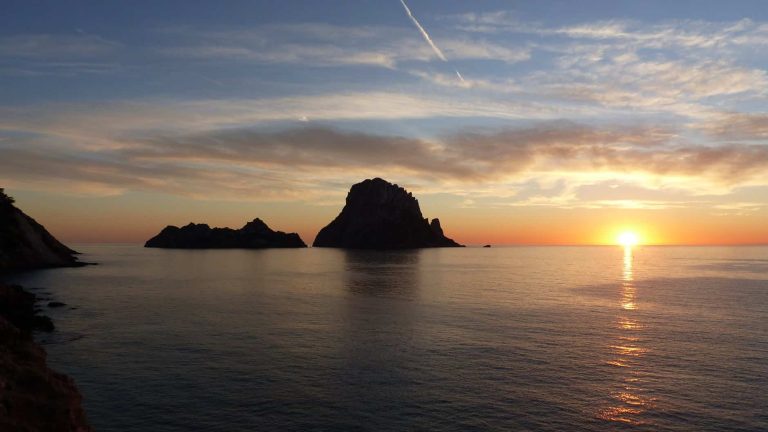 Why visit Ibiza?
There is so much more to this sun-kissed, tree-clad archipelago in Spain than meets the eye. You can explore off the beaten track (the central part!) to experience the magical, peaceful side of Ibiza. A hushed church, a hidden hamlet, or the secluded coves on the north coast are just a few of the things you can explore.
10. Djerba, Tunisia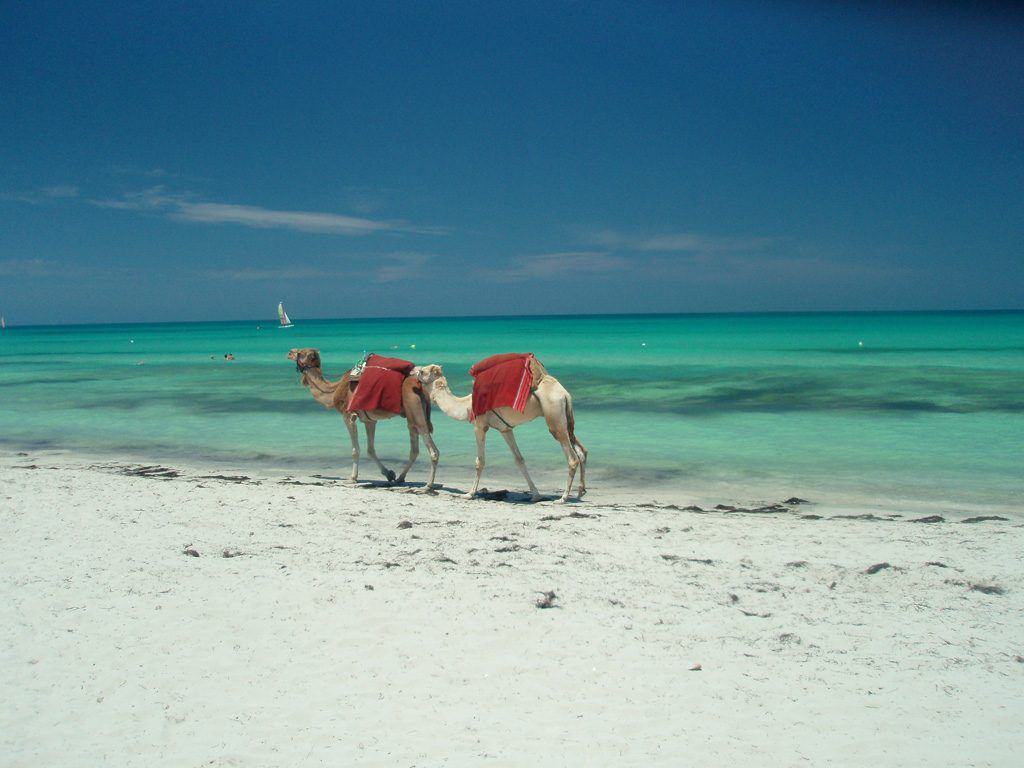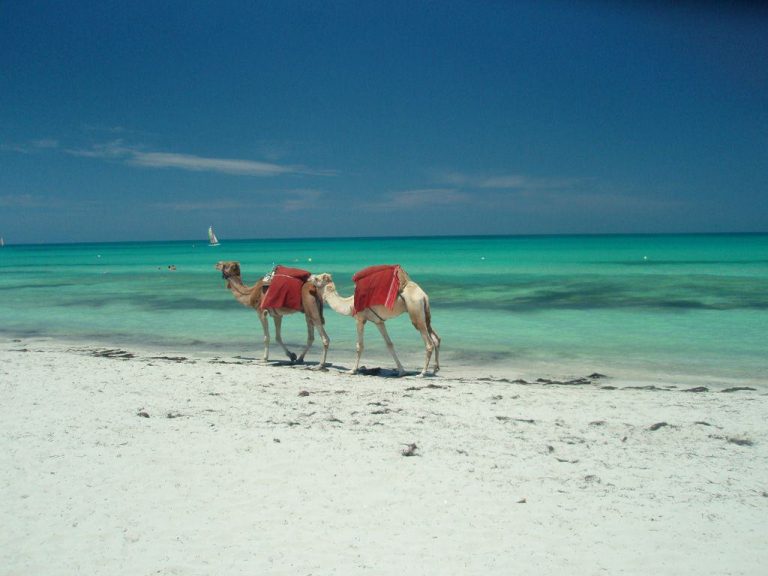 The only island on this list that is part of an African country, this small island off the coast of Tunisia contains all the quintessential ingredients needed for the ideal island trip. Warm Mediterranean waters, soft, sandy beaches, an array of local handicrafts selling shops, and loads of activities mark the beauty of Djerba.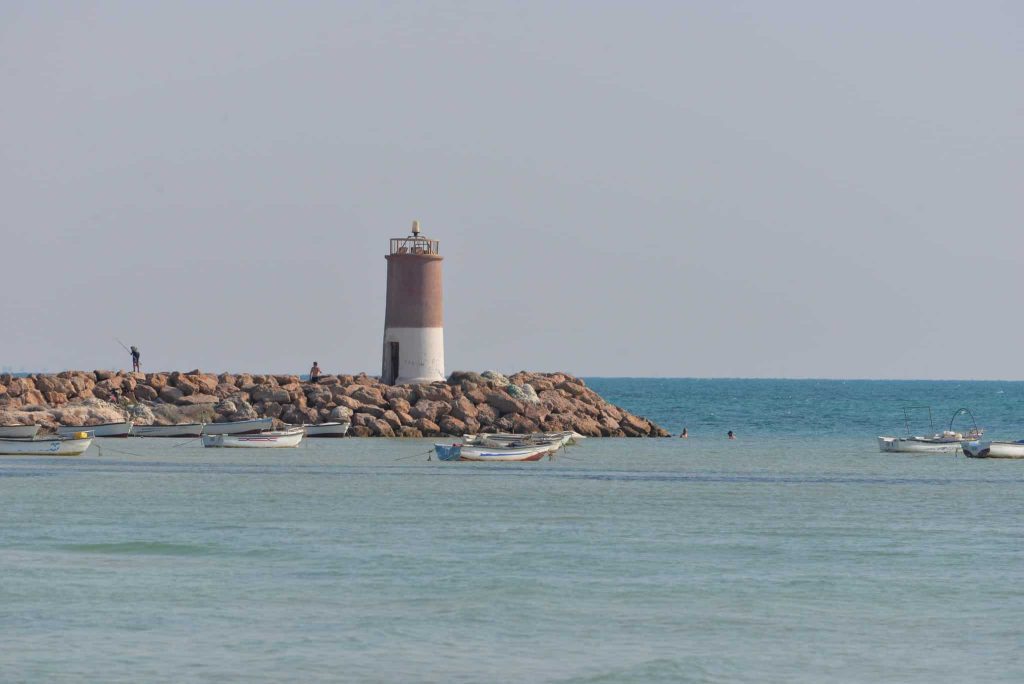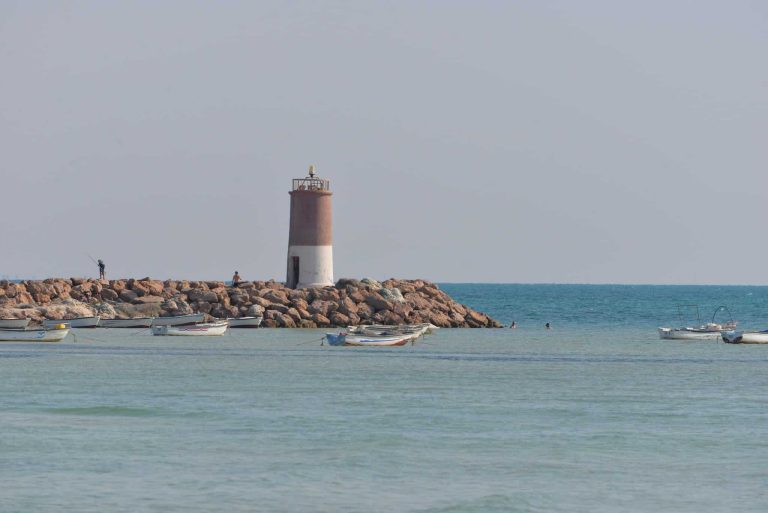 Why visit Djerba?
To try something different.
From the history of religious and ethnic diversity to the cobblestone streets, the mesmerizing charm of this island might be hard to leave. Visit impressive museums or spend your time watching the soothing movements of the turquoise waters.
Bonus.

Hvar, Croatia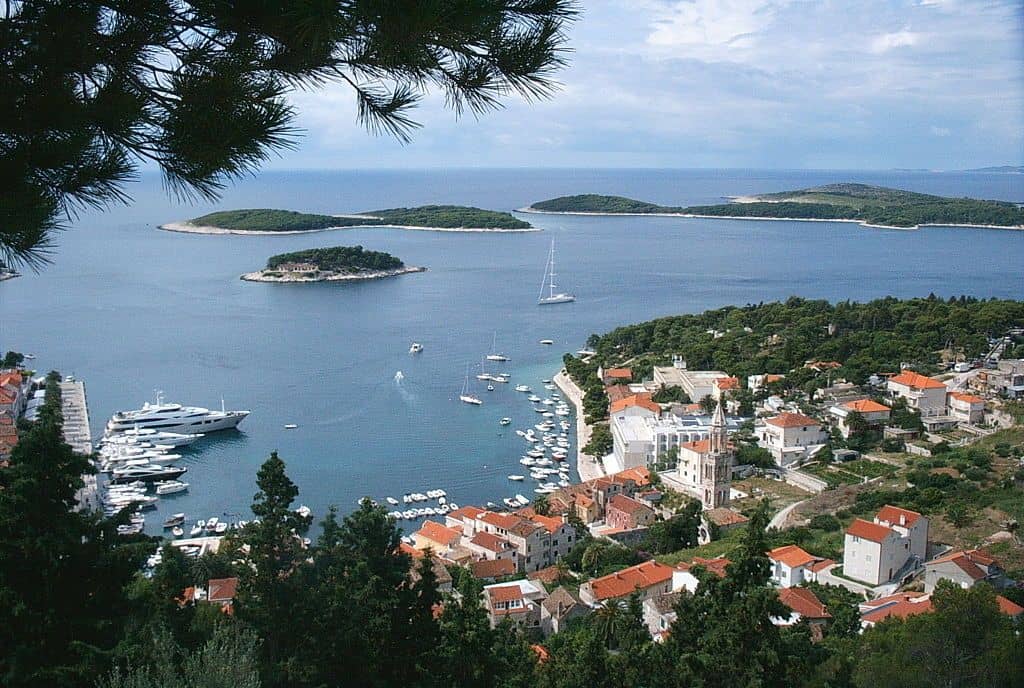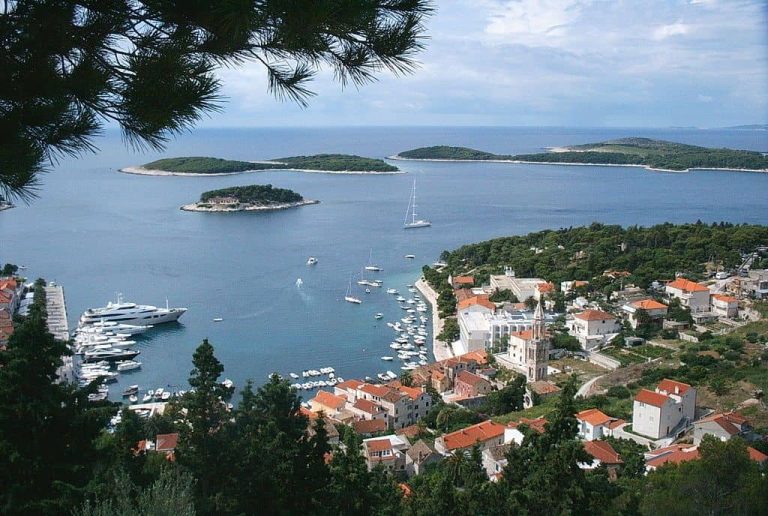 Yes, the Adriatic Sea is officially part of the Mediterranean Sea. And since we love giving you more for your money, here's our bonus island.
The long Croatian island of Hvar resembles the shape of a traveler reclining on a comfortable sun-lounger. You will be surprised to know this description is appropriate for the island's luxurious and sunny beaches.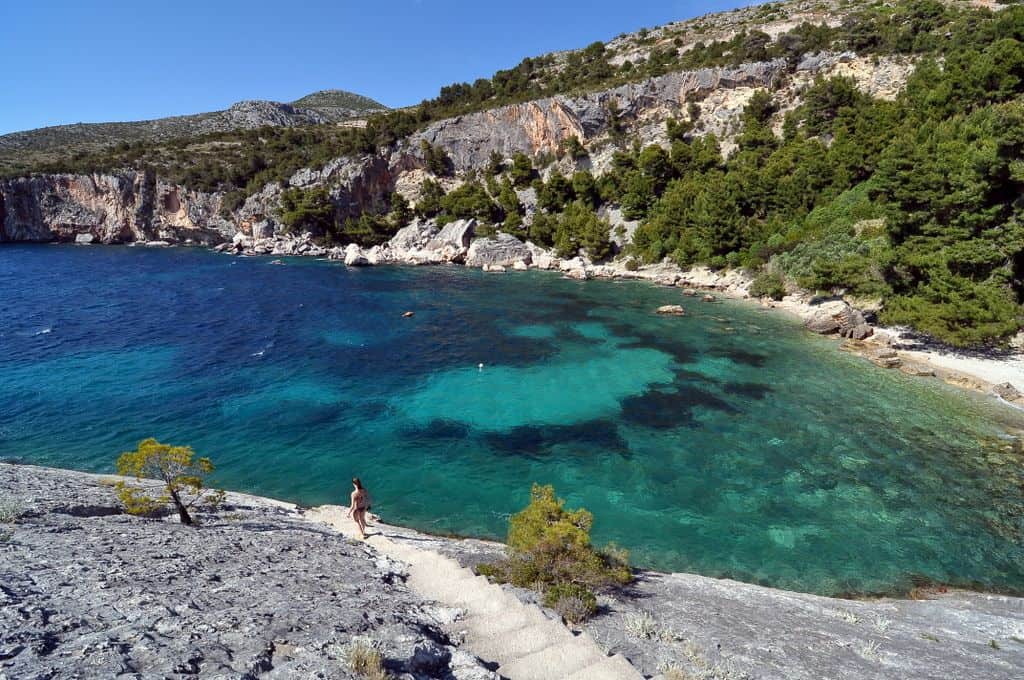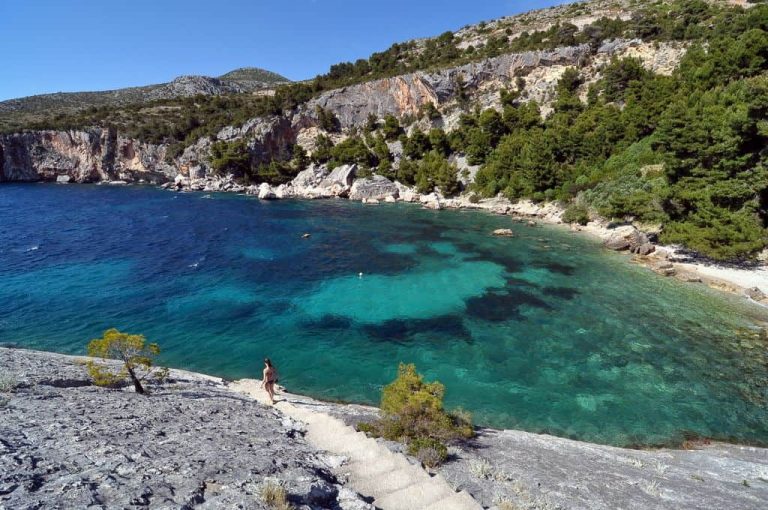 Why visit Hvar?
From elegant restaurants to hotels, this place has a subtle sense of beauty. The interior of Hvar hides craggy peaks, abandoned ancient hamlets, lavender fields, and vineyards. But if you want beach vibes, the southern coast has some of the most gorgeous and isolated coves.
Want our upcoming tips to fly to these islands for less? Or our upcoming article about which Atlantic Ocean islands to visit?
Summary
So, if you have been dreaming of long, sunny days on the beach, this can come true in the Mediterranean. Or if you've been looking for an island adventure, you'll have no shortage of activities to choose from on any of the islands we listed. I know I'll be keeping an eye on our flight deals!
Have you visited any of the magnificent Mediterranean islands from our list? Tell us in the comments below!
Want to see our current discounted plane tickets?
Click here to see our flight deals
Want more travel tips and inspiration?
Click here to see the blog homepage
You'll probably enjoy this article:
Travel Hacking: Free Travel (really)
Help us spread the word about our flight deals and travel tips by sharing this article and, most importantly, bookmark Flytrippers so we can help you navigate the world of low-cost travel!
Featured Image: Santorini, Greece (Photo Credit: Wikipedia)
Advertiser Disclosure: Flytrippers receives a commission on links featured in this blog post. We appreciate it if you use them, especially given it never costs you anything more to do so, and we thank you for supporting the site and making it possible for us to keep finding the best travel deals and content for you. In the interest of transparency, know that we will NEVER recommend a product or service we do not believe in or that we do not use ourselves, as our reputation and credibility is worth far more than any commission. This principle is an essential and non-negotiable part of all our partnerships: we will never give any third-party any control whatsoever on our content. For more information on our advertiser disclosure, click here.
Share this post to help us help more people travel more for less: