In January, I decided to escape the unforgiving summer heat in Rio de Janeiro and get to know a little bit more of a region that I'm particularly fascinated with here in Brazil: the historical state of Minas Gerais.
While I love living in Rio, every summer while the city is welcoming an insane number of travelers from all over the world, I find myself in the privileged position of preferring to escape the 40ºC weather for a little while.
This year I decided to explore a little bit more of the state of Minas Gerais, a region that often goes under the radar for international travelers, but that holds immense historical importance here in Brazil.
After sharing my top 12 things to do in Rio de Janeiro and my top 9 favorite lesser-known destinations in Brazil, here are 3 other places to discover in my country, including a cool big city, a pretty smaller town, and beautiful nature (Minas Gerais has something for everyone).
The state of Minas Gerais
Minas Gerais, often abbreviated to just Minas, is the 4th biggest state in the country — larger than metropolitan France, the country whose longest land border is with Brazil.
It's the 2nd most populous Brazilian state, with a population of 21 million (more than half of Canada). Its capital city Belo Horizonte has a population of 6 million (about the size of the Greater Toronto Area) and is the 3rd largest metropolitan area in Brazil, behind only São Paulo and Rio de Janeiro.
The state is known for its farming, being the main producer of coffee and milk (and cheese!), but also, Minas Gerais was the main source of minerals during Brazil's golden age (the state name literally means "General Mines" in Portuguese) and for that reason a lot of the little cities you encounter tend to have a very rich history and culture.
The roads amidst the state highlands tend to be beautiful and a part of the attraction in itself. So, for a full experience, I do recommend you rent a car if you ever decide to visit. But rest assured you can still get to all the places mentioned here by bus or even by train.
One side note that applies to all these destinations: weather is a very important aspect to factor in if visiting this region!
I went during summer, because I managed to travel on a freakishly dry week. But as a general rule, it is highly recommended you plan your trip for the dry season —- April to October. This is a place known for floods and landslides, due to its natural geography, so even if temperatures might be a bit lower in those months, it's definitely worth it to avoid the rain.
Since I didn't have that much time (1 week), I decided to focus on 3 main destinations:
Belo Horizonte: the state's capital city and largest city
Ouro Preto: a historical city that is a UNESCO World Heritage Site
Capitólio: a municipality known for its many lakes and waterfalls
Let's get to it.
Belo Horizonte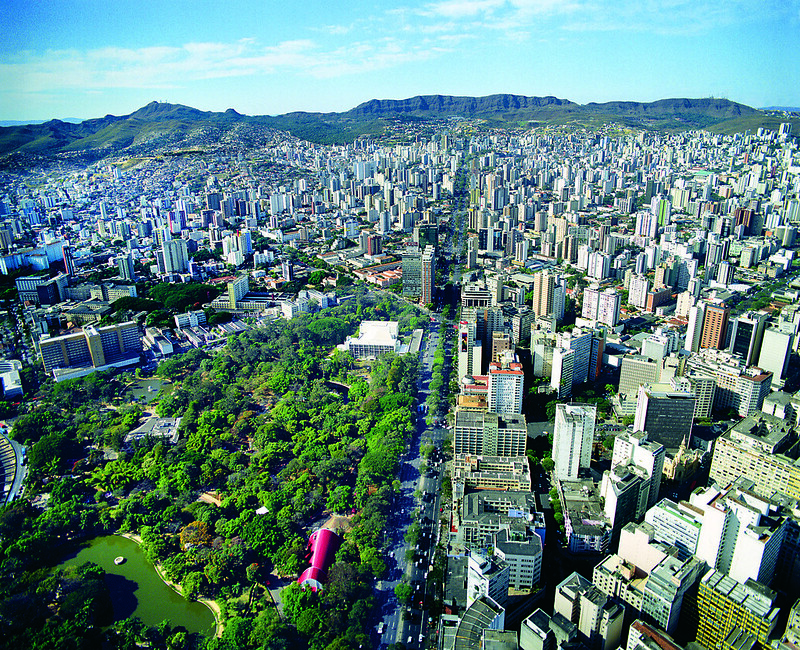 I landed in Belo Horizonte to start my road trip. Domestic flights in Brazil are pretty affordable, and the Rio de Janeiro (SDU or GIG) to Belo Horizonte (CNF) flight is often just C$80 roundtrip! It's a short 1h05 flight to avoid a 6-hour drive.
Surrounded by mountains and the Serra da Canastra National Park, the capital is the 3rd largest metropolitan area in Brazil, but also its 1st planned modern city — being built on several hills in the 1890s to replace Ouro Preto as the state's capital.
Fun fact: the architects were inspired by the urban planning of Washington, D.C to create Belo Horizonte (which means Beautiful Horizon in Portuguese).
Not-so-fun fact: this city's hills will actually kill your knees (all destinations in this list will, pack comfortable shoes!)
There is a lot to see since it's a fairly big city. Among my favorites is the Central Market, a huge building that takes up a whole quarter of the city's center.
There you can find restaurants that serve really good (and cheap!) local food, also some specialties of the region such as cheese, marmalade and Brazil's famous Cachaça (the same alcoholic beverage used to make Caipirinhas).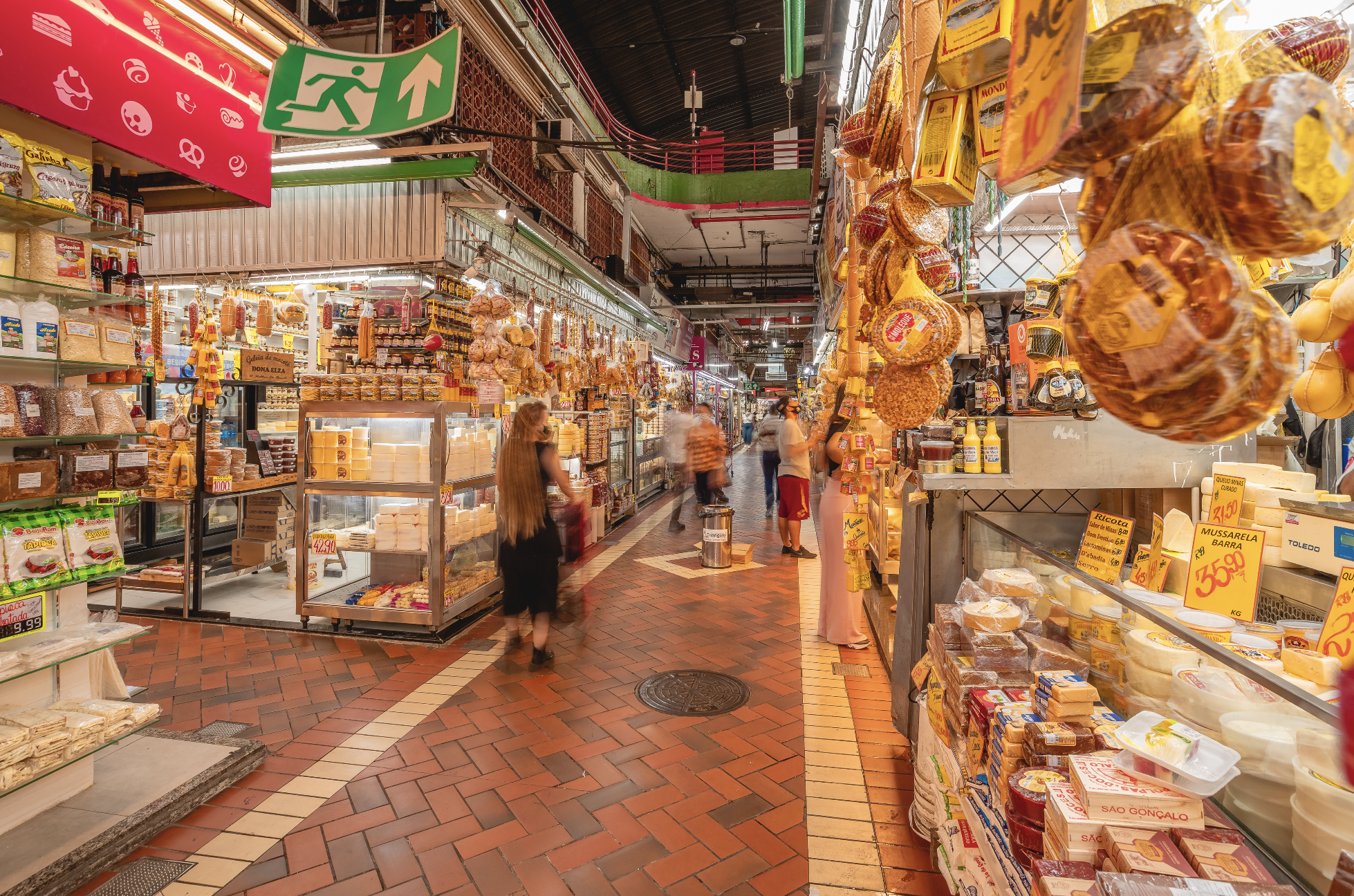 The food is honestly the biggest appeal to me, Minas Gerais' cuisine being one of the best in Brazil, but in the market you can of course also find local craftwork and clothes.
And on the subject of food, much like in Rio de Janeiro, Belo Horizonte has a great bar culture. On Alberto Cintra street you'll find many of them, so go there to see a whole lot of locals and have a nice night out.
The city also has many museums and 7 of them are distributed around the Praça da Liberdade Cultural Circuit (among government buildings). The square was built in the 1890s as a place to house the political and cultural landmarks of Belo Horizonte.
Considering its beautiful gardens (inspired by the Palace of Versailles) and architectural constructions, this is a really nice place for an afternoon walk.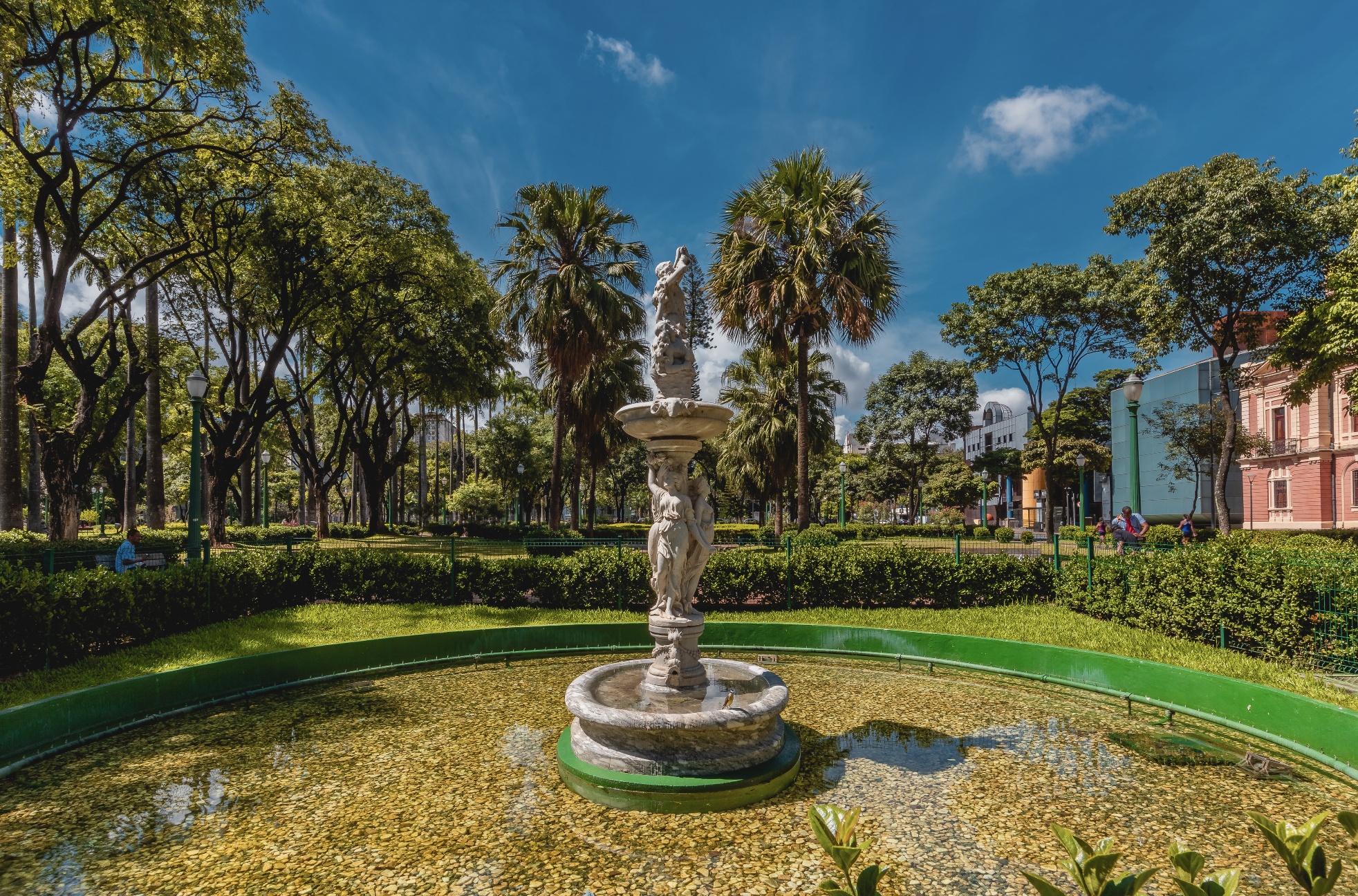 For a fantastic sunset, go up the Pope square (Praça do Papa, in Portuguese).
Also, a couple of steps away you can visit Peanut Street (Rua do Amendoim, in Portuguese) a normal city road if not for the fact that it seems to challenge gravity.
Some geological matter that local people are yet to get into a consensus about causes a weird optical illusion: even though the street goes uphill, you feel and see things as if it's all going downhill. Makes no sense, don't ask me about it. But I promise it's really fun (and mind-boggling!).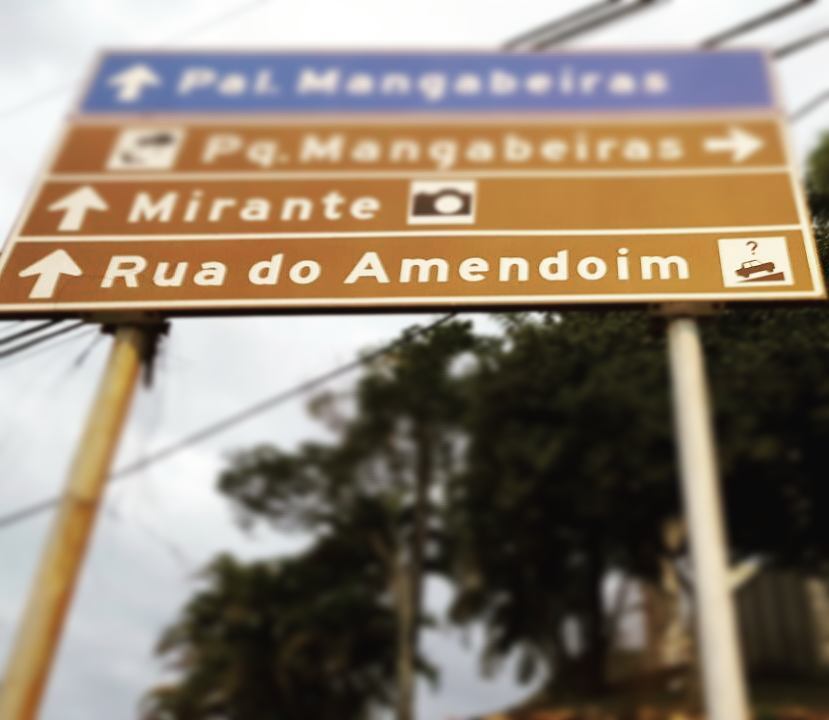 Some other places worth mentioning are:
Lake Pampulha, a giant man-made lake constructed right in the middle of the city
the Hippie Fair, a market that happen every Sunday since the 1960s, where you can haggle for a lot of different things from handcrafted local furniture to high fashion
the Church of Saint Francis of Assisi, a chapel designed by the Brazilian architect Oscar Niemeyer in the organic modern style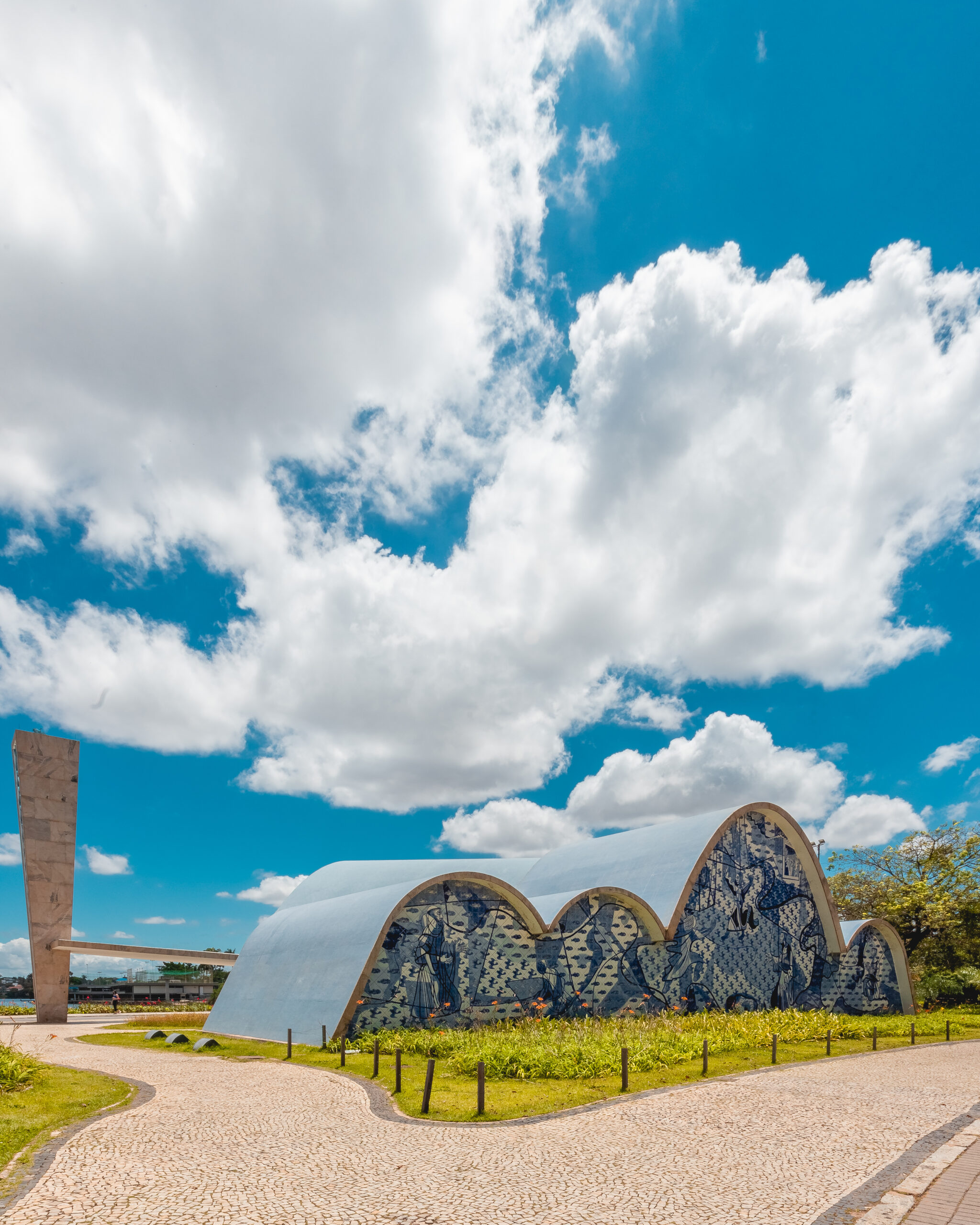 Honorable mention: Inhotim Museum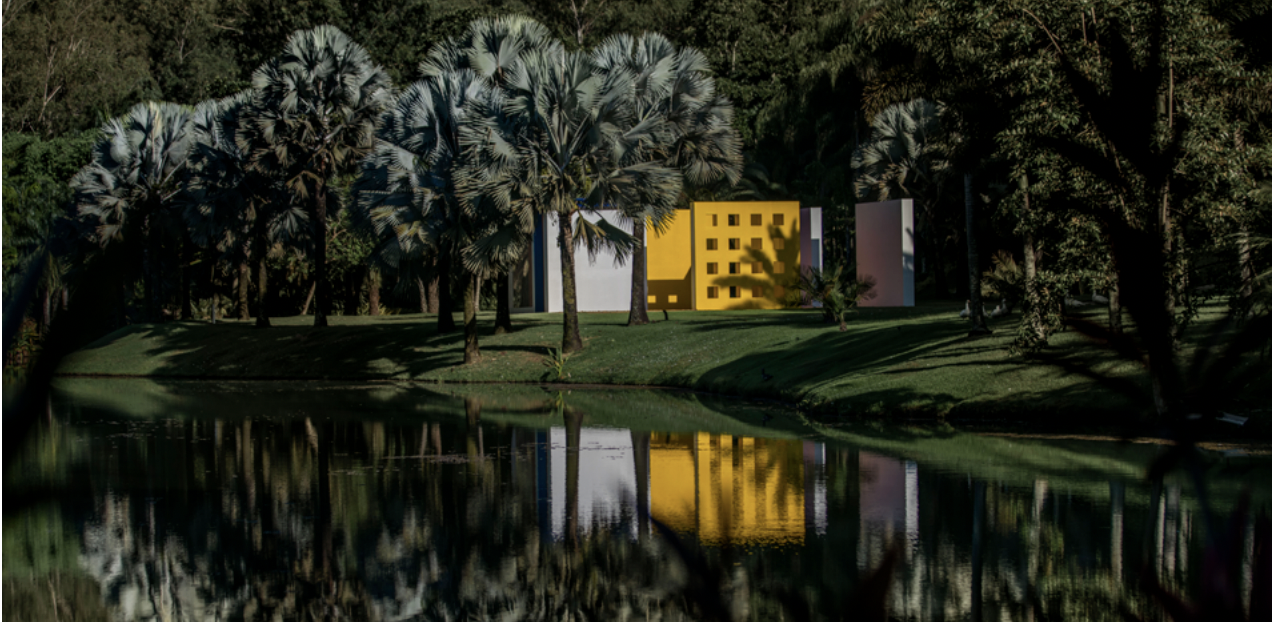 The Inhotim Institute is a contemporary art museum and botanical garden located in the city of Brumadinho, but just 1h30 from Belo Horizonte.
I'm always biased when talking about museums or libraries, but I have to say this is one of my favorites. Idealized in the 1980s, The Inhotim Institute is considered one of the biggest open-air museums in the world. It's located amid the Atlantic Forest, so the result is this fascinating mix of nature and art.
It currently holds 700 works by 60 artists, from nearly 40 different countries. Tickets cost around R$50 (about C$13), so if you're inclined to experience art expositions or botanical gardens, this is a really good deal.
Ouro Preto
I mentioned Ouro Preto before in my top 9 favorite lesser-known destinations in Brazil.
This historic town was the main source of minerals during Brazil's golden age back in the 18th century, which is where the name comes from (Black Gold in Portuguese).
Because of that history, a lot of its architecture remains as a testimony to its old prosperity and, for that reason, Ouro Preto is currently listed as a UNESCO World Heritage Site.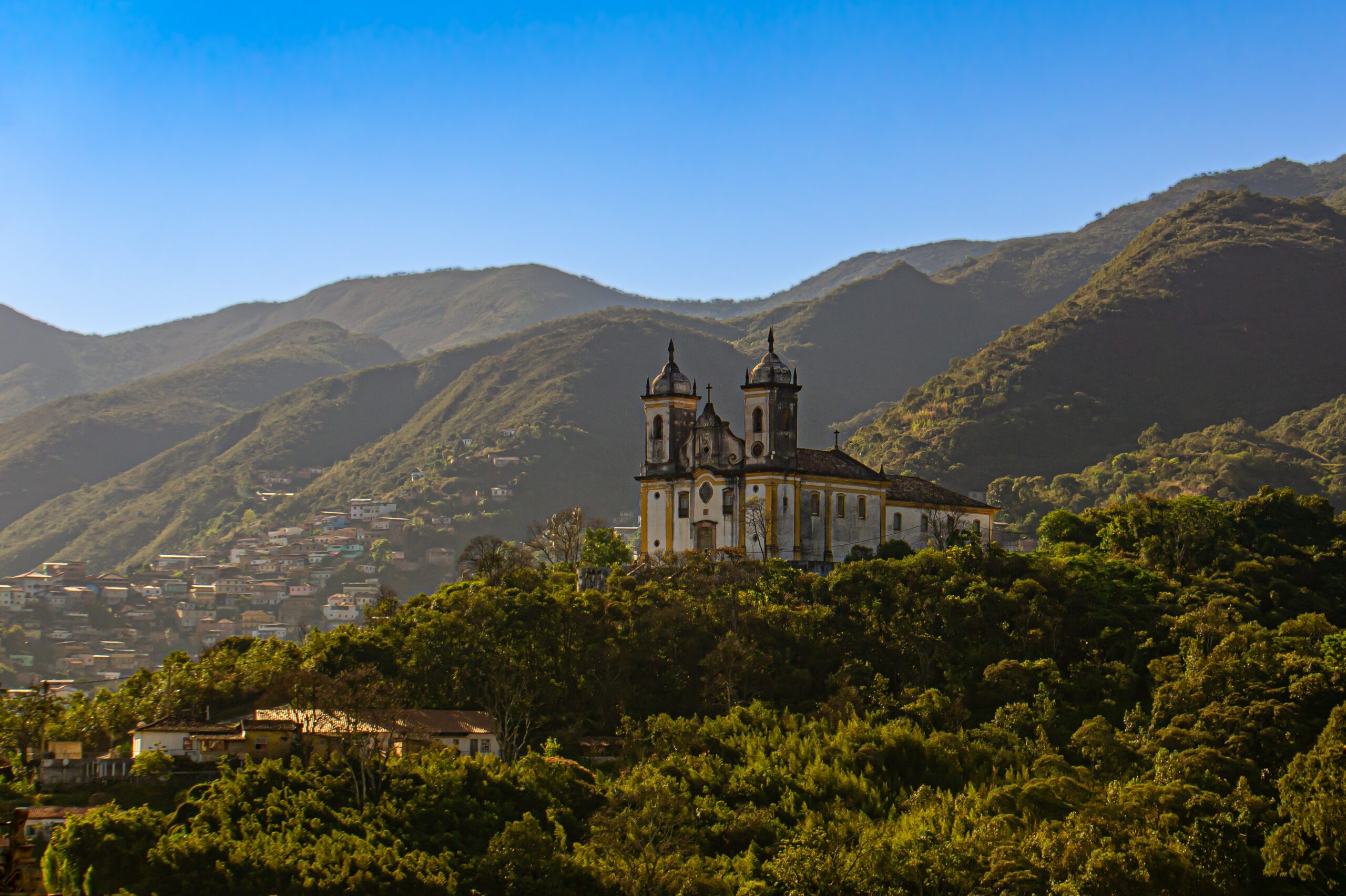 The city itself is an attraction, its historical architecture making it into an open-air museum of sorts.
Also, at its most prosperous time, Ouro Preto was the center of culture housing many artists, painters, writers, and architects, such as the famous baroque Brazilian architect and sculptor Antônio Francisco Lisboa (known in Brazil by his nickname, Aleijadinho). His constructions are especially fascinating; the São Francisco de Assis Church being my absolute favorite.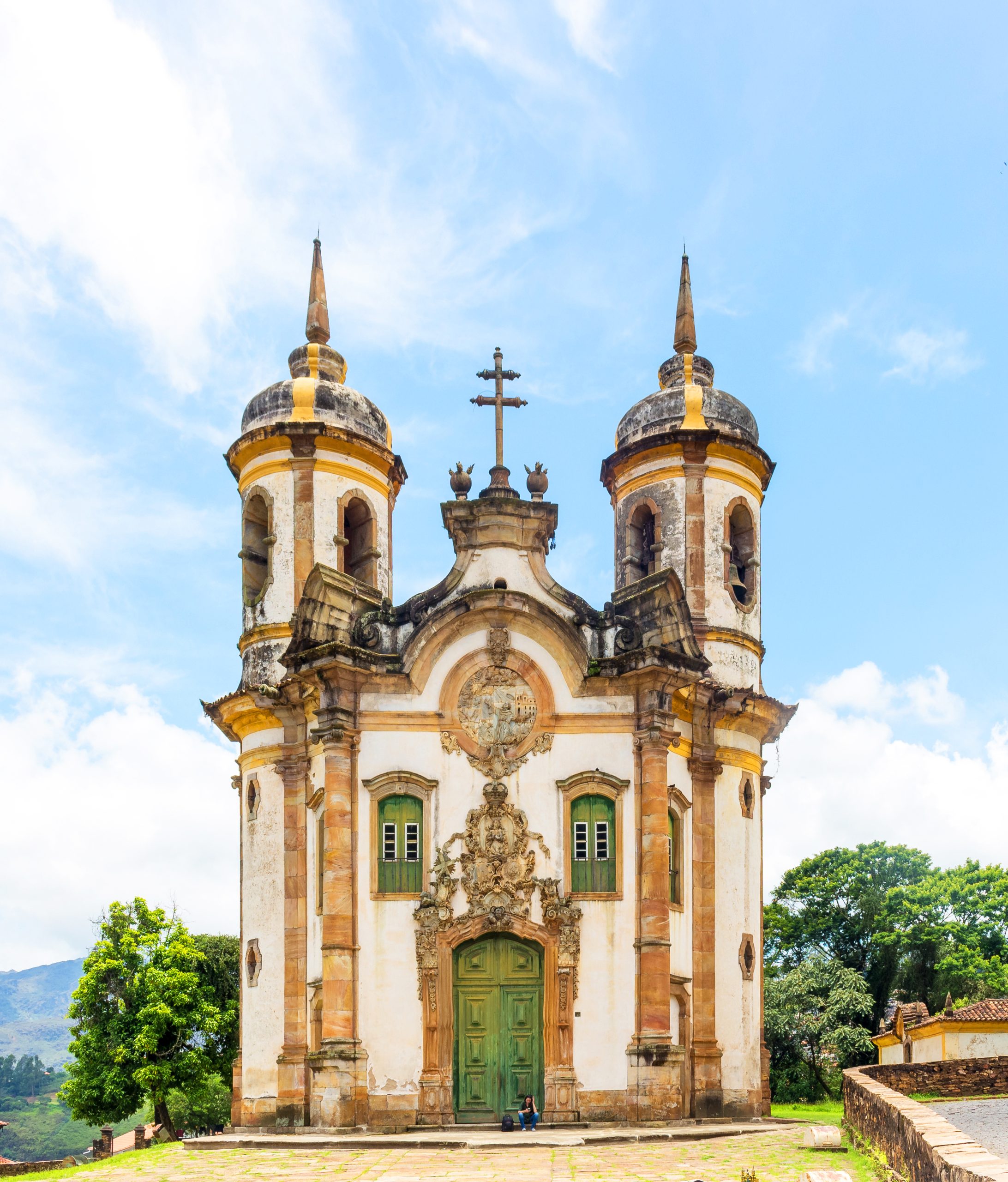 Nowadays, Ouro Preto has transformed into one of the many university cities in the state of Minas Gerais, so when walking the streets, you'll experience that relaxed atmosphere of an especially young population and also the prices can be really good.
You can book a guided tour if you're short on time, but the absolute best thing to do in this small city is walk around its cobblestone streets and get to know every little corner of the place.
Visit the Praça Tiradentes (Tiradentes Square) for many artisan shops and small cafes.


The location is at the center of Ouro Preto, named after a revolution leader from the end of the 18th century, Joaquim José da Silva Xavier, known as Tiradentes, whose memorial commemorating his actions stands in the middle of the square.
You can learn more about his historical importance to Brazil's democracy in the Museu da Inconfidencia (which could be translated as the Museum of distrust or infidelity in English), one of the many museums located around the square.
Tickets cost about C$3, and for an extra C$3 you get an audio guide in English — told you this city was cheap!
And rest assured about accommodation, the city has many options of small authentic hotels and affordable hostels for as low as C$19 per night.
Honorable mention: Mariana
If you have the time, consider taking the train to the neighboring city of Mariana. A very similar type of city, full of beautiful constructions.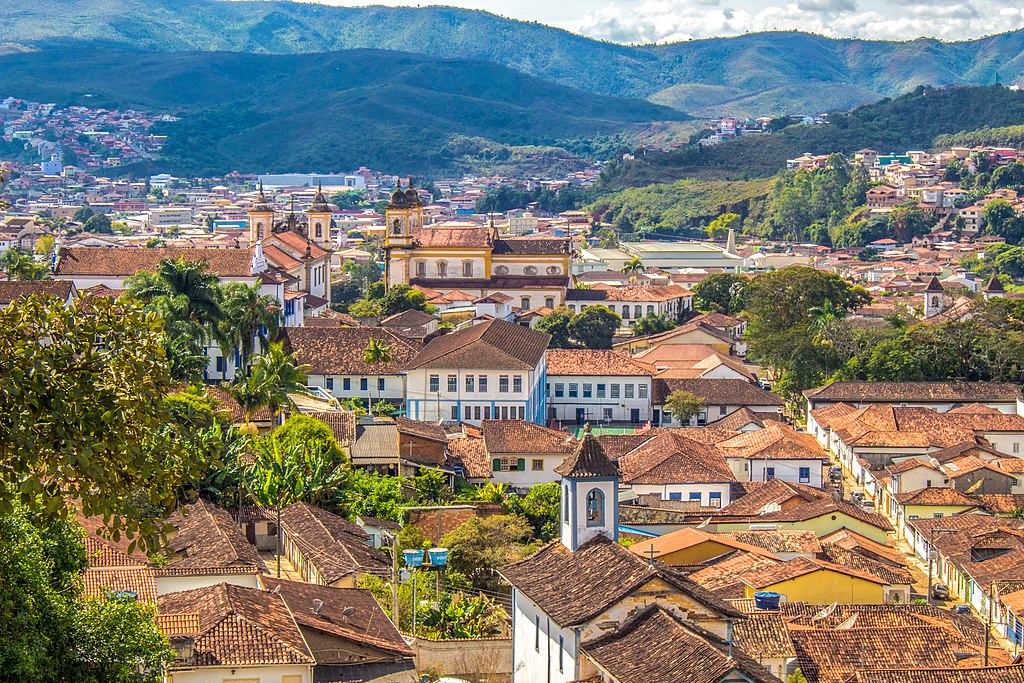 These 2 cities are usually a 2-for-1 combo, since the train ride takes only about 1 hour and it's an attraction in itself. Tickets can be purchased until 10 minutes before the train leaves in Ouro Preto's train station, and cost about C$17 (R$70).
Sadly when I went there, the panoramic view car was closed for maintenance. But if you have the option I'd highly recommend it, even if the price is a bit higher (about C$25) the view really is gorgeous.
Here's someone who managed to travel on and film the panoramic cars on Instagram.
Capitólio
Capitólio is a small Brazilian municipality, known as the "Queen of the Lakes". The title comes from its proximity to the hydroelectric dam of Furnas. Its construction has created many artificial lakes, including the Furnas Lake (not to be confused with Portugal's Furnas Lake).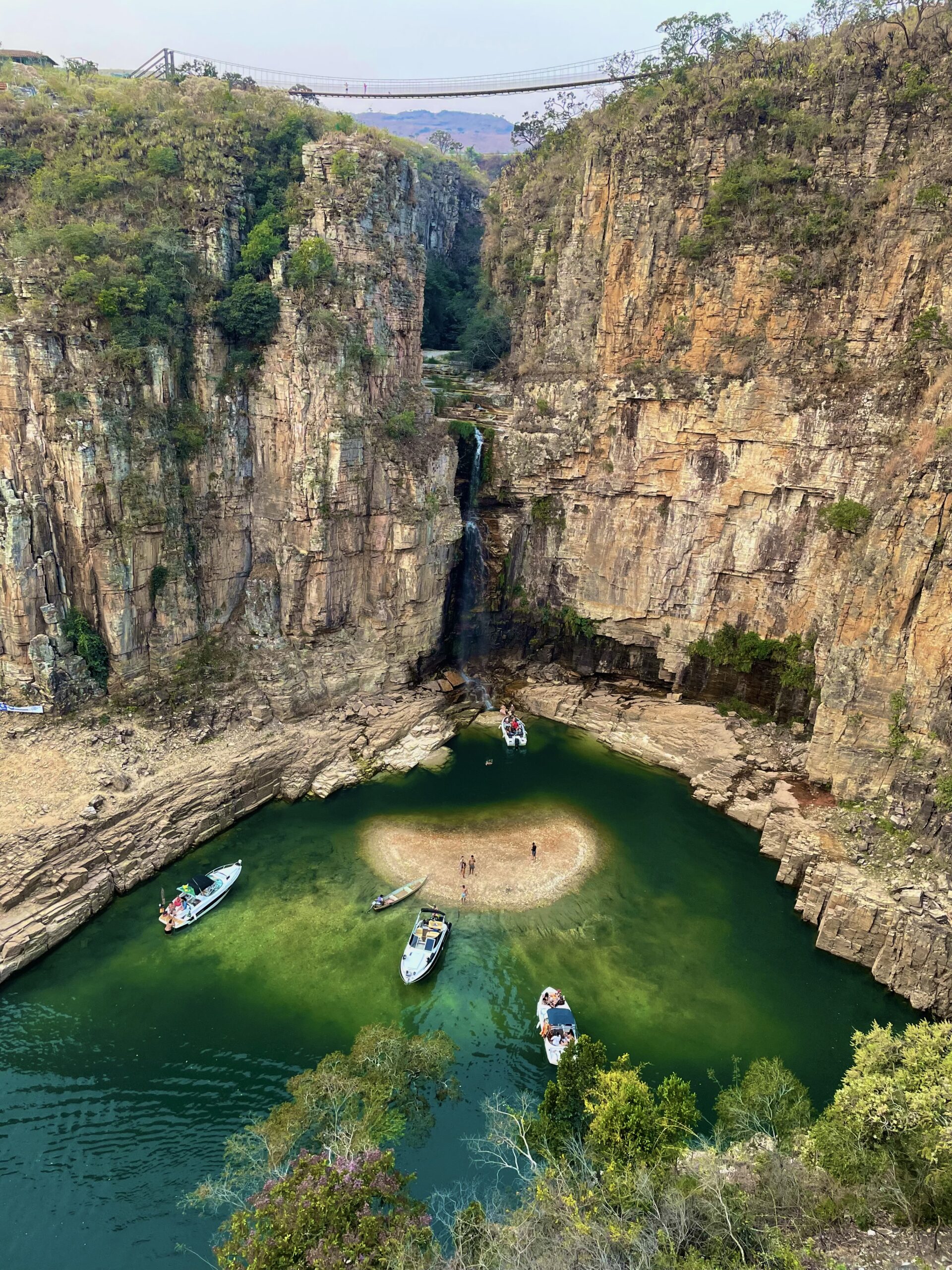 Among all the destinations mentioned here, this was the only one I hadn't been to before — but I have to say, I was very impressed with the scenery.
The massive canyons in the region are what the destinations got famous for. There are many options for Canyons Lookout, the most popular one known as the "photo rock".
The visit is charged though, so for about C$5 (R$20), among other spots, you can visit the Mirante dos Canyons Waterfall and the viewpoint of lovers, where you can see a meeting of the waters that form a heart. And for the ones with a daring streak, you can zip line over the canyons (tickets start at C$30) and cross a very daunting bridge.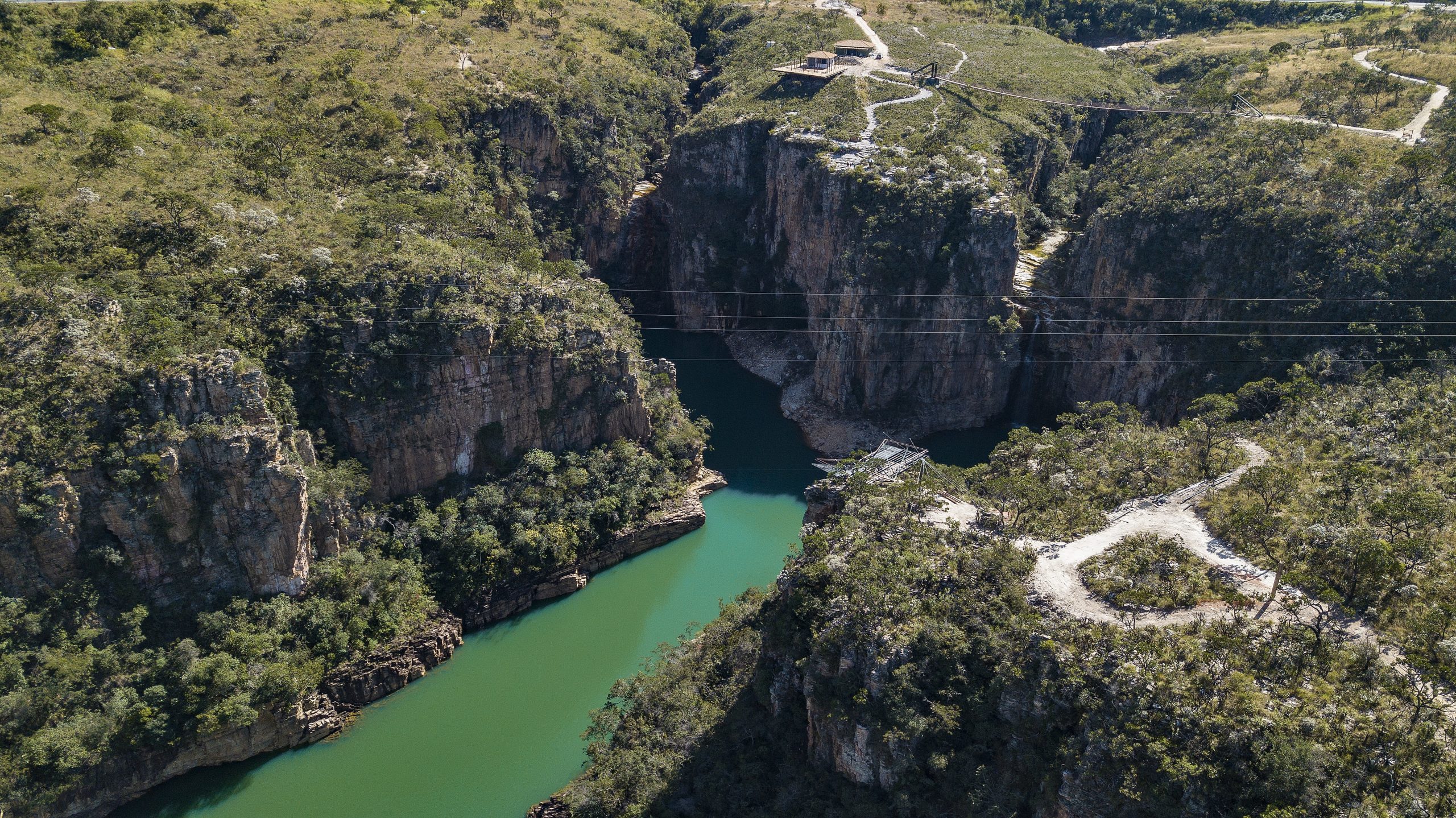 Right in front of the Canyons viewpoint (Mirante dos Canyons, in Portuguese), you can visit the Dicadinha Waterfall (entrance costs about C$5 as well), for a relaxing bath in very clear waters. And your visit would not be complete without experiencing another fantastic waterfall bath, the Blue Lagoon Waterfall.
Honorable mention: Parque Nacional da Serra da Canastra
I couldn't visit this area, since I didn't plan ahead, but every single person I met during my trip highly recommended visiting the entire Serra da Canastra National Park.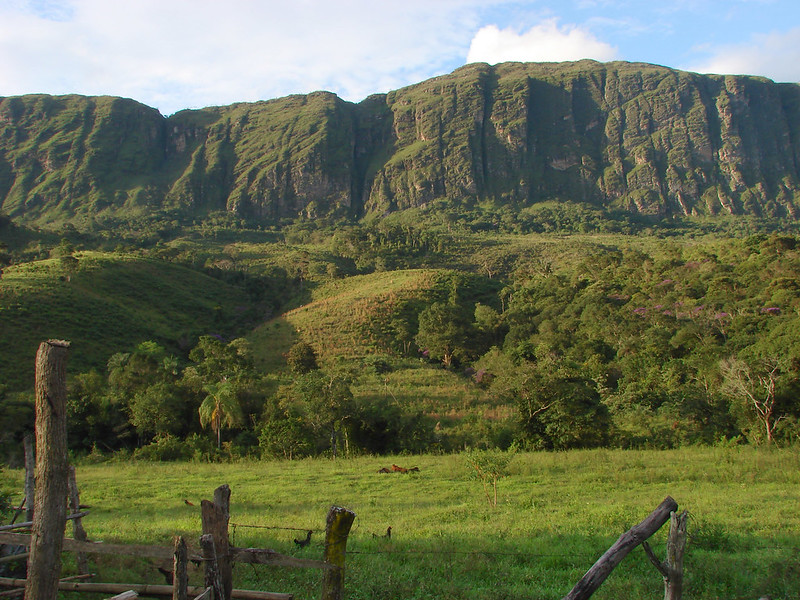 Capitólio actually stands right in the middle of it, so you are sort of already visiting the park when you're there. But there is much more to this protected area.
The park was created in the 1970s, spreading around the municipalities of São Roque de Minas, Sacramento, Capitólio, Vargem Bonita, São João Batista do Glória, and Delfinópolis.
Among its fantastic scenic beauty, it includes the Casca D'anta, the first waterfall of the São Francisco River, with a drop of 186m. It might not be one of the best waterfalls in the world (one of which is somewhere else in Brazil), but it's still a stunning view!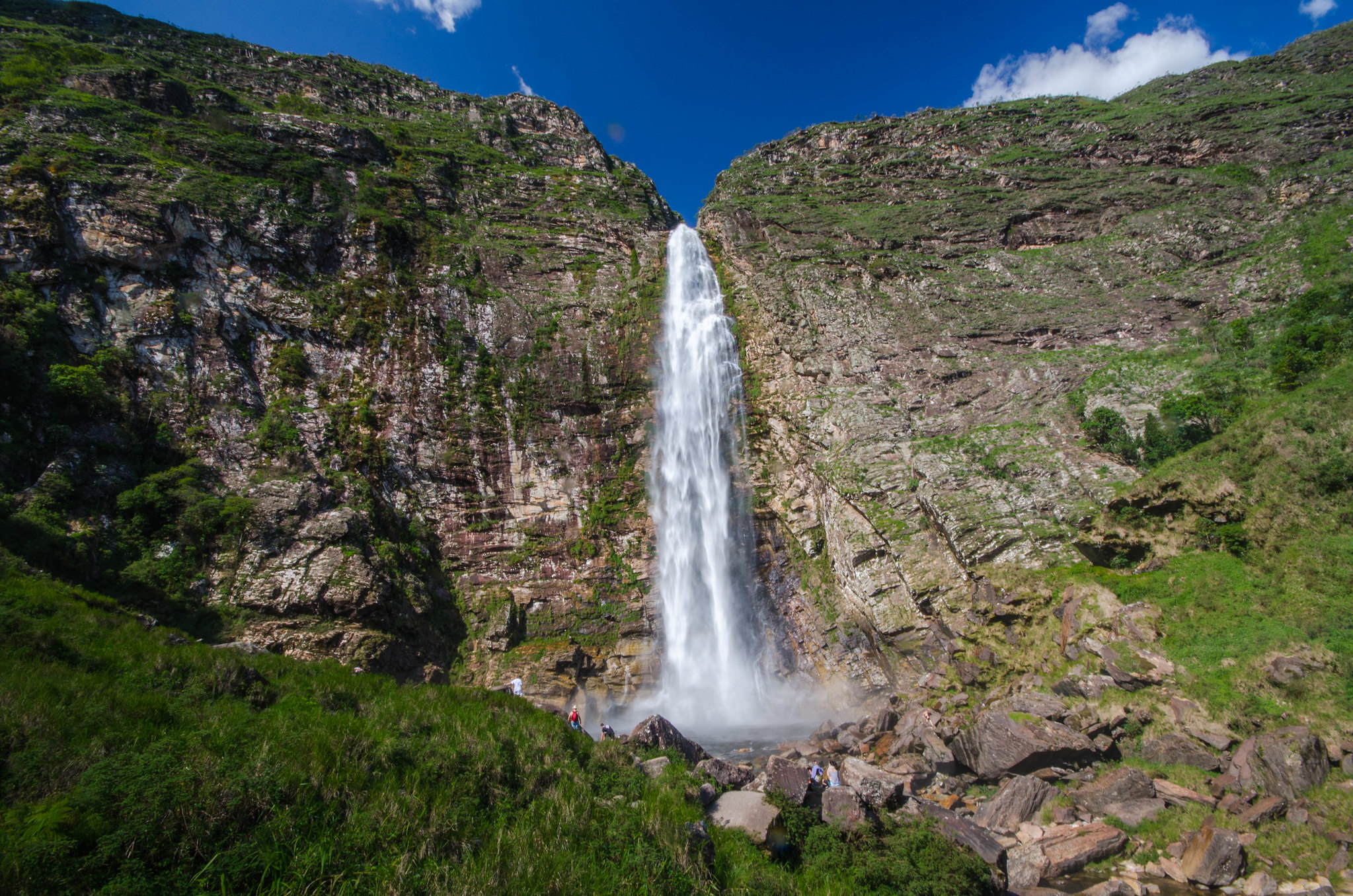 Other attractions are the Garagem de Pedras and the Curral de Pedras. It is classified as a protected area by the International Union for Conservation of Nature (IUCN) and it serves as the natural habitat of many protected species.
Also make sure to taste the iconic Canastra cheese produced in the region.
The product is so popular it's now instated as a Brazilian Cultural and Immaterial Heritage (Patrimônio Cultural e Imaterial Brasileiro, in Portuguese)! We're very serious about our food.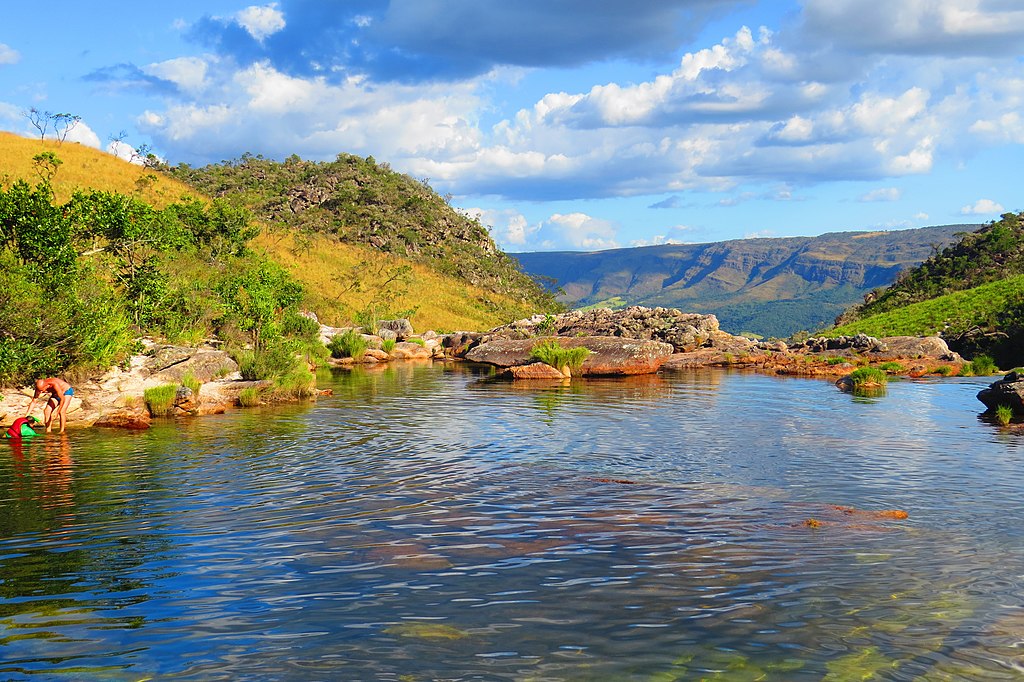 Want to receive more travel inspiration about destinations around the world?
Summary
Known for its historical architecture and delicious cuisine, Minas Gerais is a very culturally rich state, often ignored by foreign travelers. I'm especially fond of these 3 destinations and perhaps you'll be tempted to start planning your visit. I promise you this region cannot disappoint.
What would you like to know about the state of Minas Gerais in Brazil? Tell us in the comments below.
See the deals we spot: Cheap flights
Explore awesome destinations: Travel inspiration
Learn pro tricks: Travel tips
Discover free travel: Travel rewards
Featured image: Capitólio (photo credit: @parquemirantedoscanyons)
Share this post to help us help more people travel more for less: